30 Interesting Facts About Leo Messi, The "World's Best" Football Player And Inter Miami CF's Newest Addition
As one of the most ancient sports in history, football (or soccer as it's known in the States) is a beloved sport. It's even considered to be 2,000 years old with countries like China, Central America, Greece, and Rome, to have possibly originated the sport.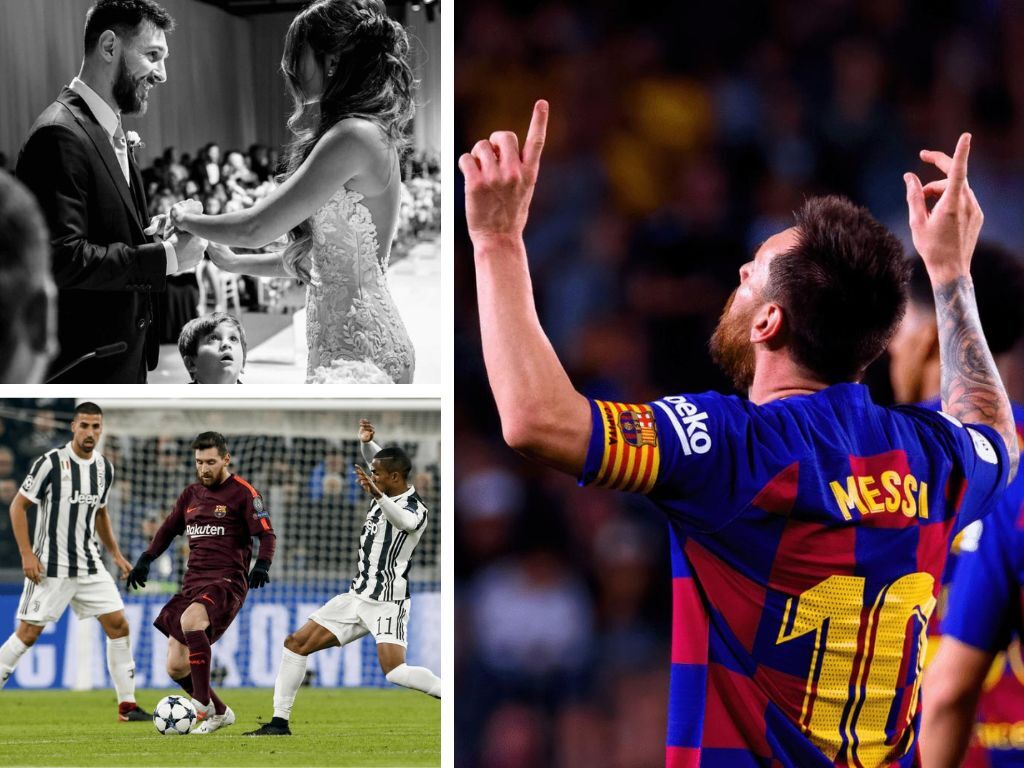 That being said, it's undeniable that the most popular player in the world is Lionel "Leo" Andres Messi. Messi is a goal-setting and record-breaking talented individual who always puts his best foot forward on the field. So, we've got 30 facts about the mega football star that is worth knowing, learning, and sharing.
Impressive Results
It's no secret that Messi is the "world's best." With over 750 club and country senior goals scored, the footballer holds the record for a single player scoring the most goals for one club.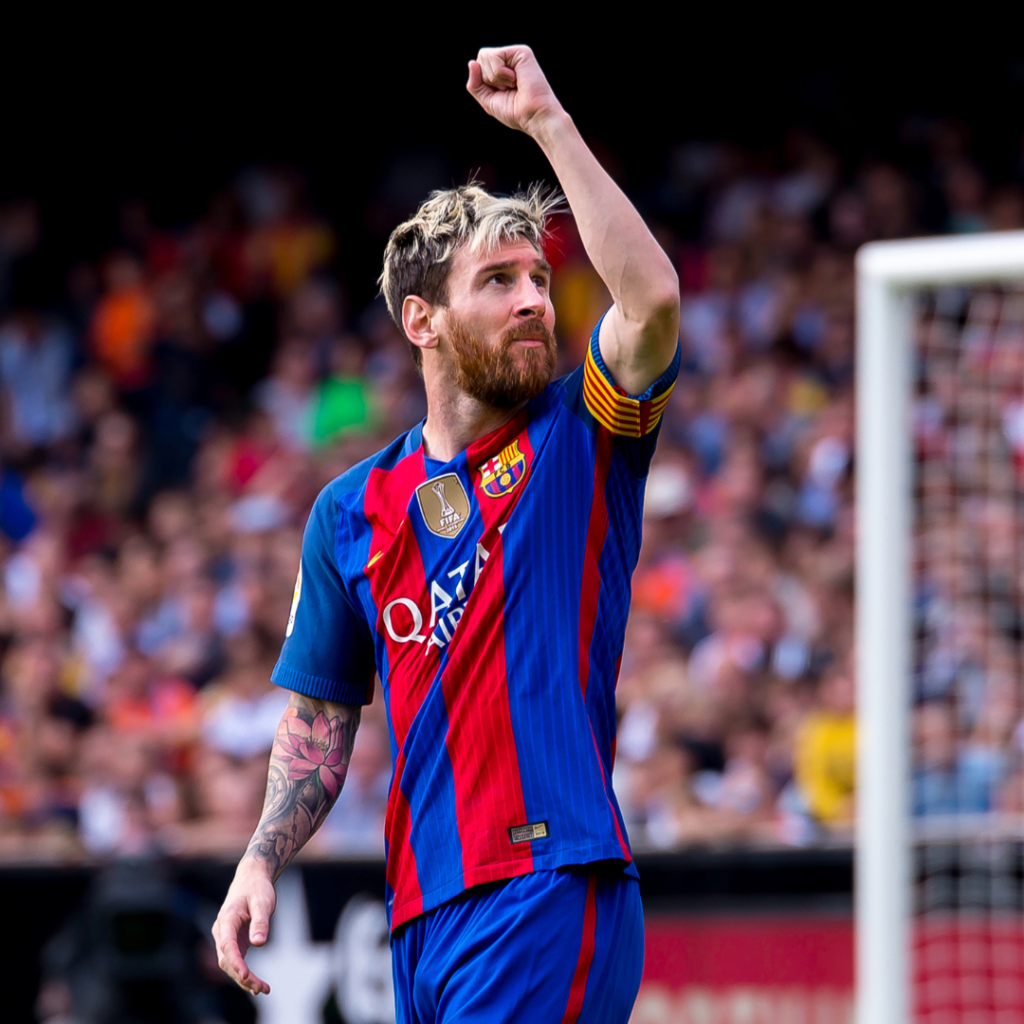 Obviously, this is an incredible achievement, and Messi has earned all of the admiration and respect. For La Liga, he set the record for making approximately 474 goals. To top it off, Messi also has a club-record 35 trophies, and 10 La Liga crowns.
A Sad Goodbye
Arguably, the 35-year-old who was born in Rosario, is the most esteemed player to have donned the colors of Blaugrana. For the past 16 seasons, Messi has been Barcelona's biggest asset, starting in the 2005/2006 season.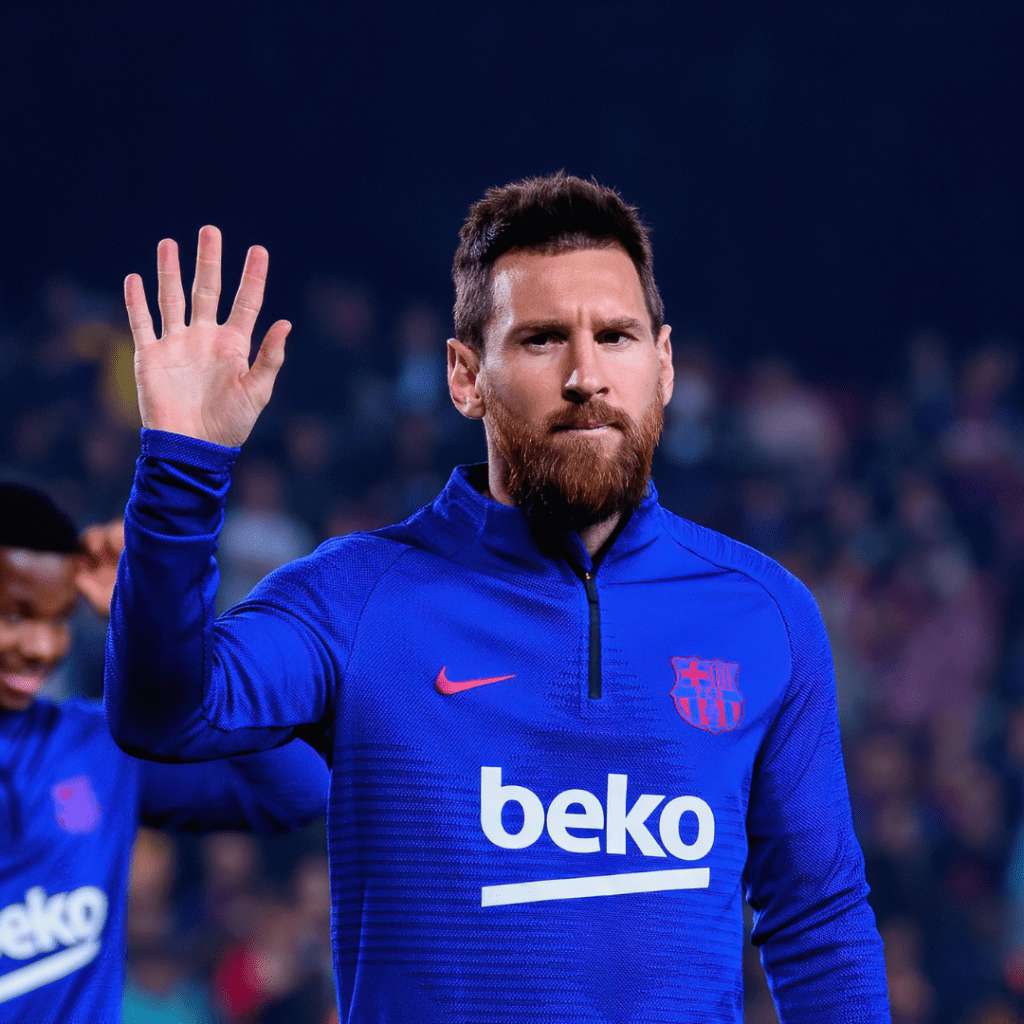 Messi played for Barcelona for over twenty years, which included his rounds in the club's academy. Sadly, he said goodbye to the club in the 2020/2021 season. Barcelona, too, was sad to see him leave. Interestingly enough, it was stated in a deal that if Barcelona terminated Messi's contract, he would be given $300 million. That never seemed possible because Messi led an incredible career.
Needing Alone Time
Most people would agree that losing is horrible and is something that many can't handle or face. Messi is no different, confessing that he isn't very happy when he loses. When his team loses a game, he claims that he needs to be alone.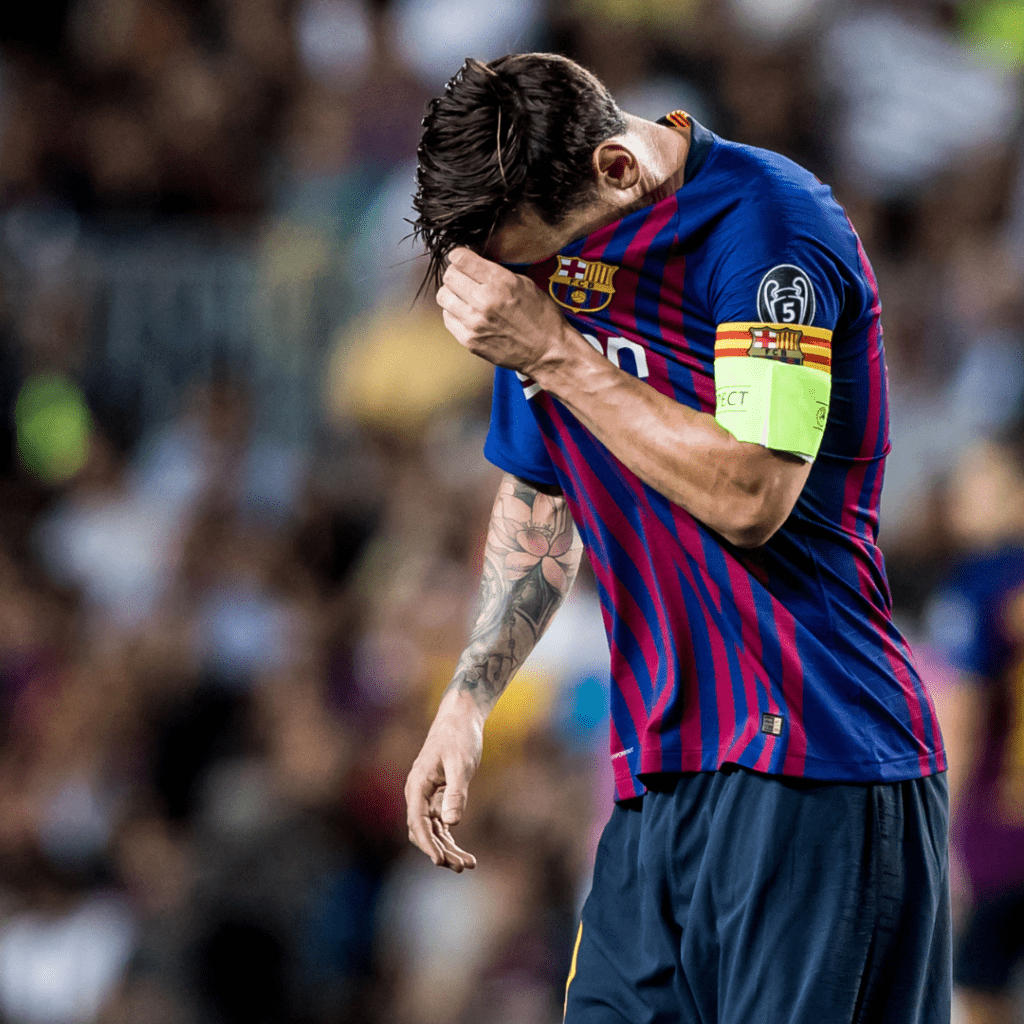 Being alone for Messi means shutting down and not talking to anybody. We don't blame him! For someone who has become accustomed to winning, losing seems awful. But, even Messi knows that, in life, losing is inevitable.
He's Dedicated To Kids
In 2007, Messi founded The Leo Messi Foundation, a non-profit organization where acts such as solidarity and social responsibility are key. The organization was created for high-risk children and teenagers to acknowledge that kids from all walks of life deserve equal opportunities to reach their goals.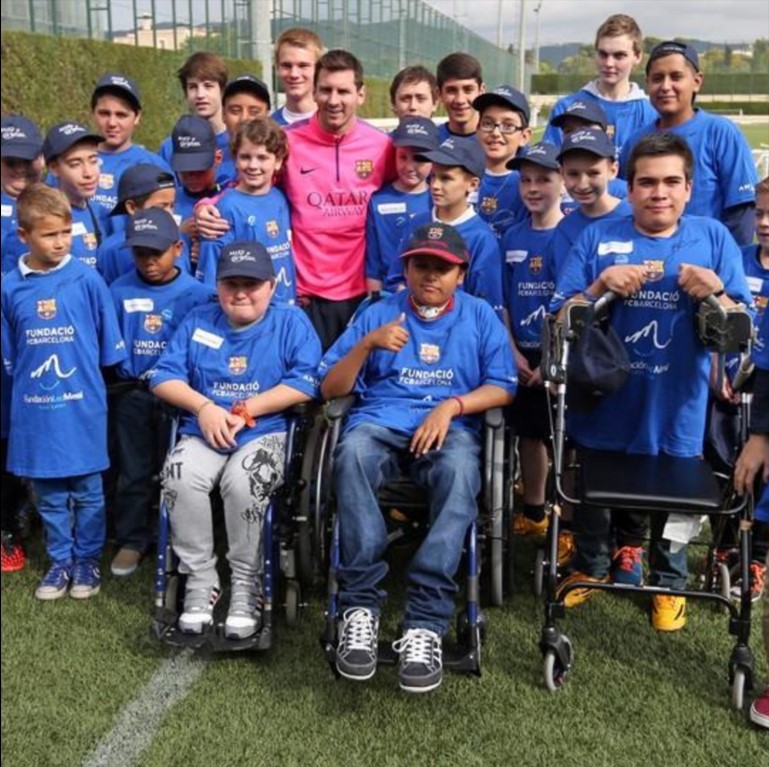 Messi's foundation also works to enhance the quality of life for all kids. Caring for children who have disabilities and ensuring they have the proper medical assistance if their families are unable to help them. Of course, sports are at the center of their activities.
Messi The Actor
It's to be expected that Messi, to this day, has many sponsorship deals. Companies from all around the globe want Messi to be the spokesperson for their products. He appeared in a Japanese advertisement for Angfa Scalp-D wash.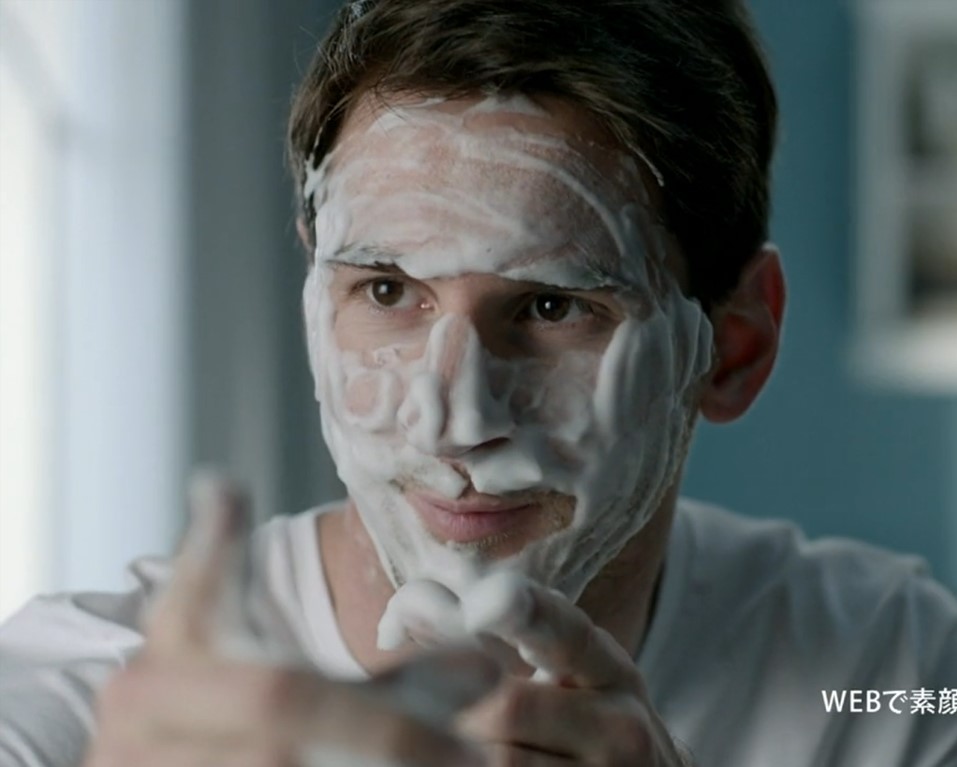 To get fans to buy their product, they actually put Messi's face on it. Their tagline was "Feels like Messi" which is brilliant because surely everyone wants to feel like him!
Tattoos As Symbols Of Love
After Messi's first son, Thiago, was brought into the world, Messi got the baby's handprint tattooed on the back of his left leg. And, Thiago's name was placed in a heart shape so everybody would know what the tattoo meant. Such a sweet father!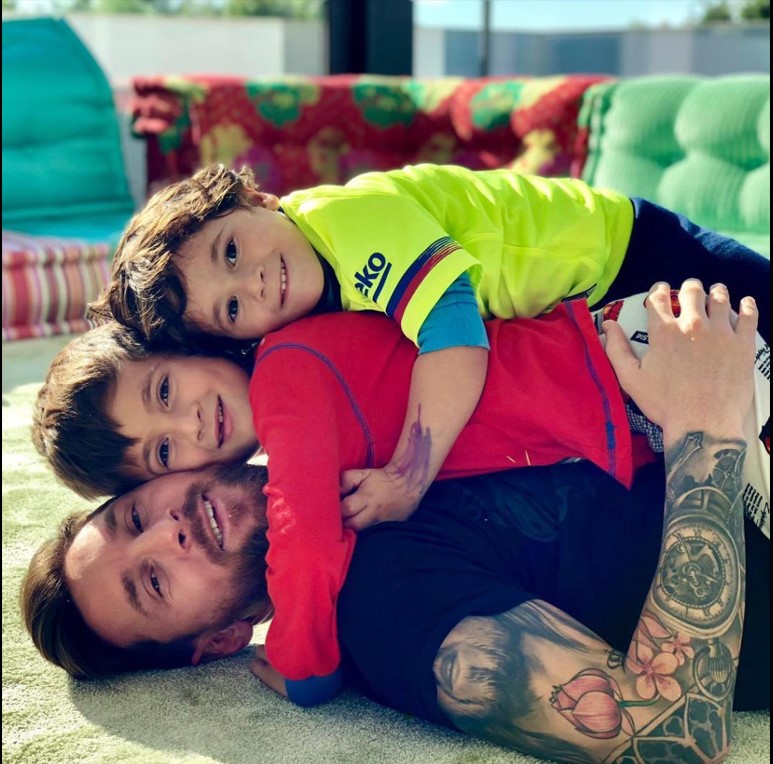 Mateo's, Messi's second son, also gets his own tattoo, which sits vertically to the left of a tattooed portrait of Jesus. All of Messi's tattoos hold special significance and mean something to the football player.
Following In His Dad's Footsteps
Clearly, football runs in the Messi family's blood. Shortly after being born, Thiago joined the Newell's Old Boys, becoming an official member of the club. It was all in the name of fun.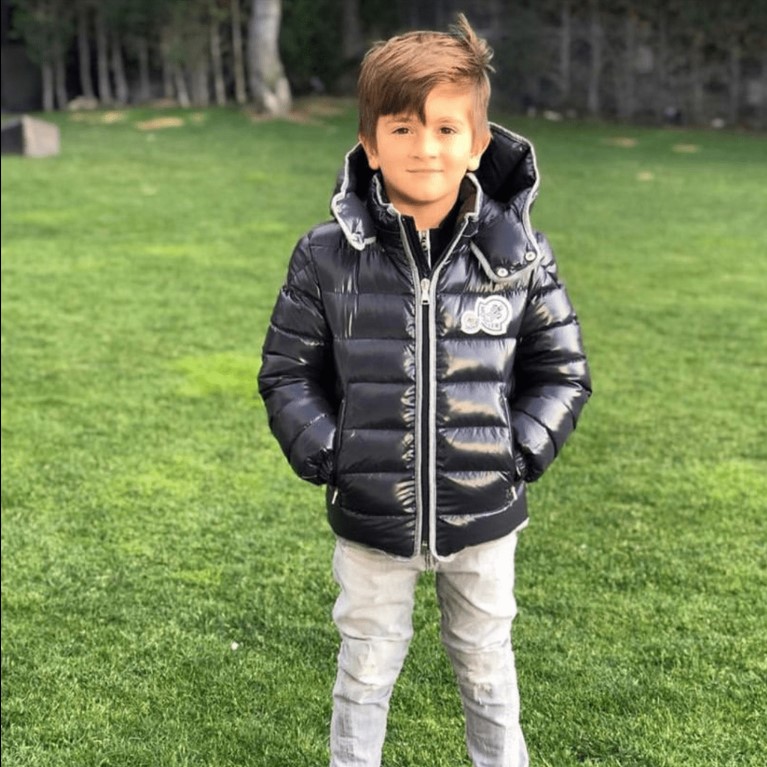 The news broke out all over the world, with people wondering if this is how Messi himself got started. Needless to say, it was a bold PR move by manager Gerardo Martino and Chariman Guillermo Llorente.
Love For The Game
It's clear just how deeply Messi loves and respects the game with the talent he shows on the field. His intense staring at the ball before scoring a challenging goal proves that he puts all that he has into that one kick.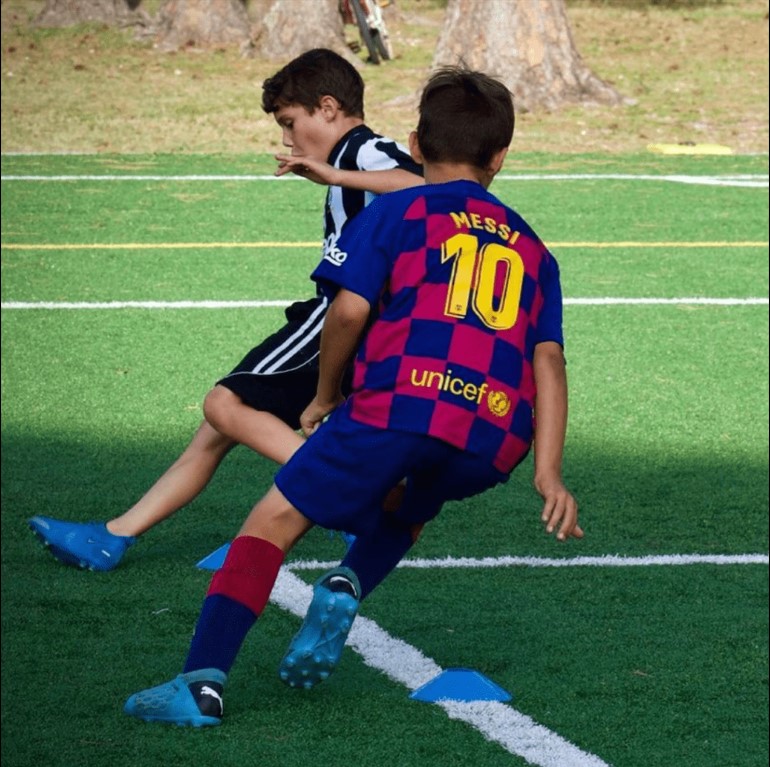 When watching a game, Messi's intensity can be felt throughout the whole stadium. He has said that his extreme passion is a result of his pure love of the game as if he's a kid playing on the streets. Messi has stated before that he would consider retirement on the day that he no longer feels that spark.
Messi Loves To Relax
While Messi has a rich fortune, his favorite thing is to spend down time with his family. Family, after all, is happiness. He knows how to make the most of his life.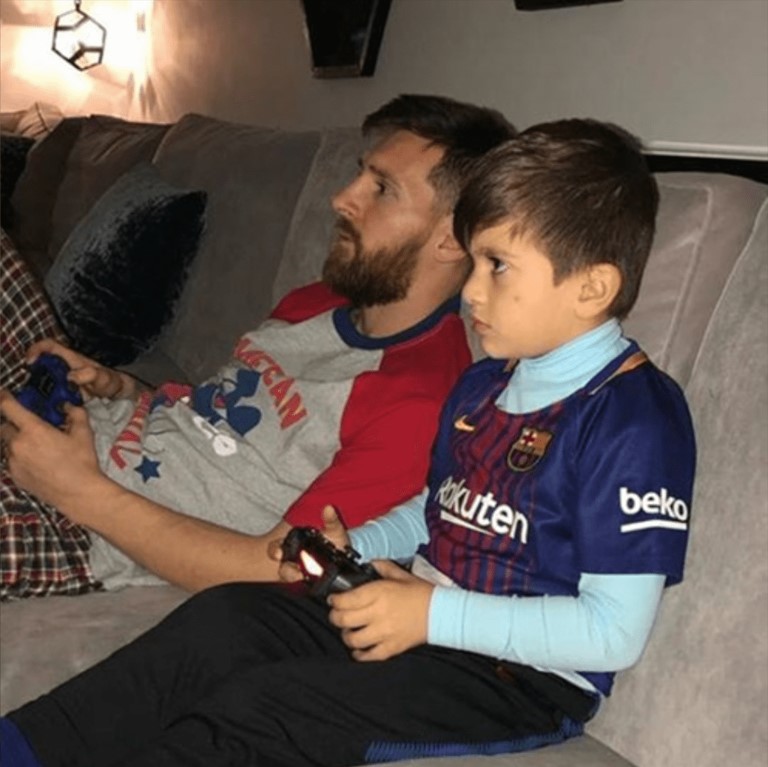 Mostly, Messi plays video games with his loved ones and friends. He also makes sure he has a lot of time to rest when he's not on fancy yacht trips!
Earning The Big Bucks
Who wouldn't want to become wealthy while doing what they love and cherish the most in life? Messi soaks that up completely. He gets paid to do what he loves!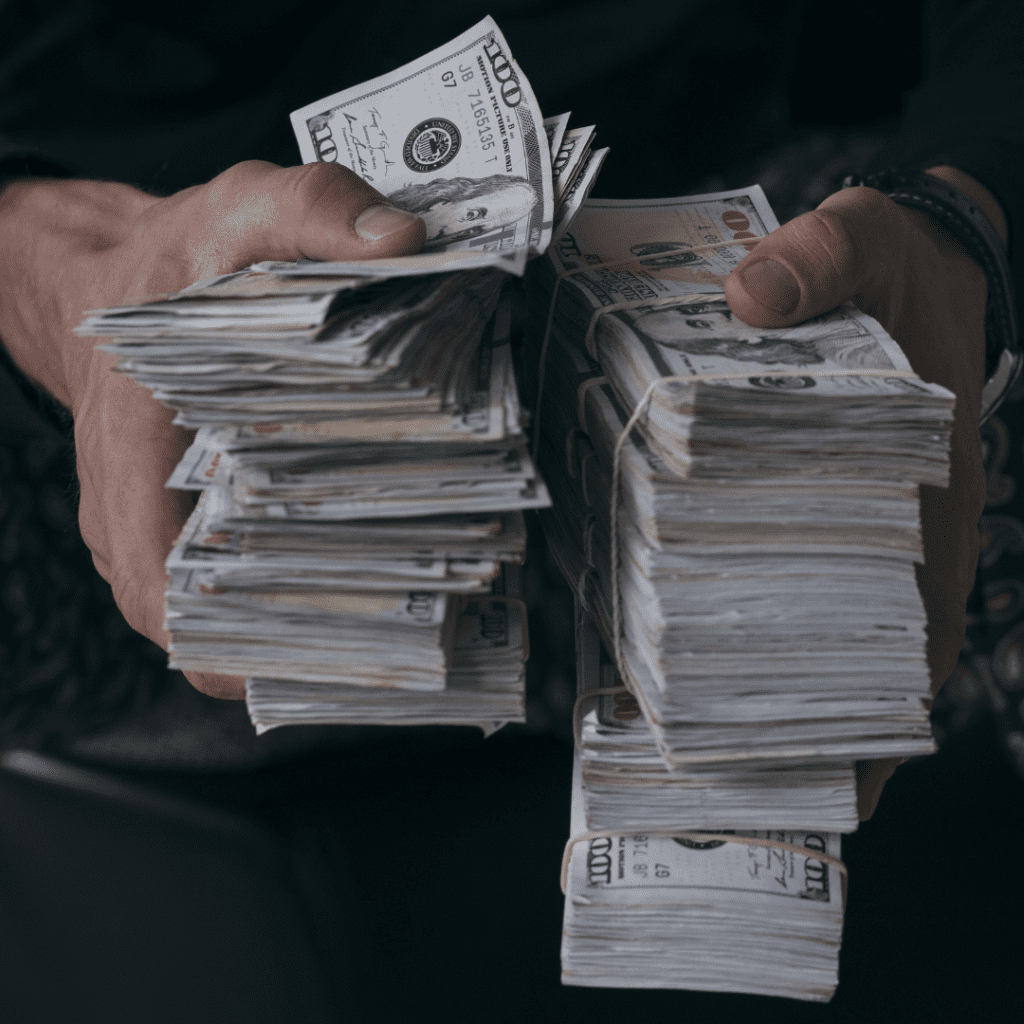 Messi's net worth is estimated to be $80 million, according to Forbes. Even though the money is wonderful, Messi has said that the sport itself motivates him and not the money he gets from doing it. In fact, he would continue to play even if he wasn't getting a monetary incentive.
Many, Many Recognitions
Messi is constantly receiving recognition for his dedication, skill, and contributions to football. Between 2009 and 2021, Messi won the Ballon d'Or, and received the FIFA Best Award in 2019. He also received the Laureus World Sports Awards that same year.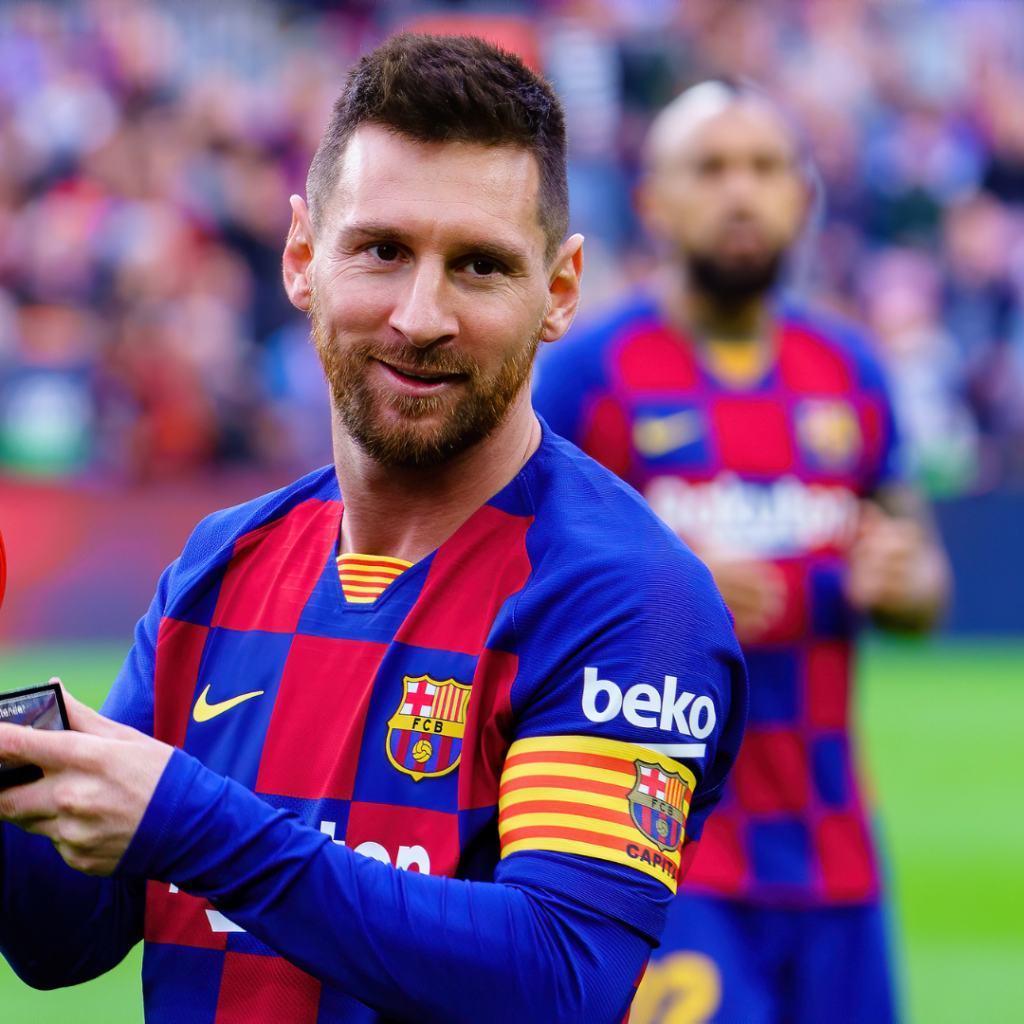 Messi has won many more awards. In 2005, he won the Golden Boy Award, and between 2009 and 2013, was awarded the Onze d'or. He won the FIFA World Player of the Year award in 2009, and received 2014's World Cup Golden Ball Award. And, in 2021, he received the Copa America MVP medal.
Golden Boy Messi
As shared above, Messi has won many awards, not just for himself but for the clubs and countries he's played. He's been a winner of the Champions League four times and a ten-time winner of LaLiga with FC Barcelona. Leo has also won the Copa del Rey and been the winning recipient of the Club World Cup three times.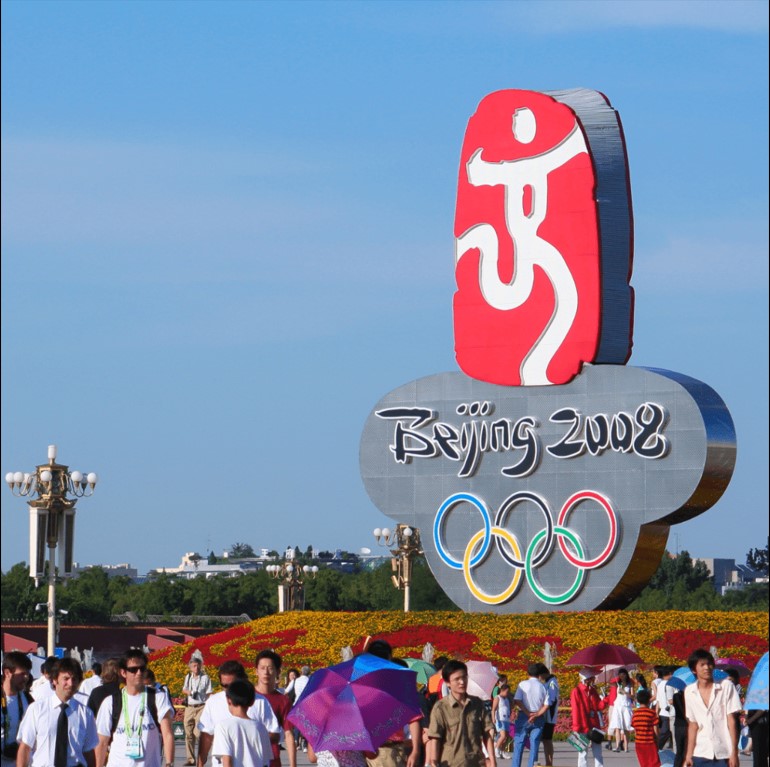 And, the accolades don't stop there. In 2005, Messi won the U-20 World Cup for Argentina, which took home the Gold Medal in the 2008 Olympic Games. In 2021, Argentina won the Copa America and the Finalissima in 2022.
"Fingers In The Sky"
After every goal is scored, Messi does a signature celebratory pose. Fans know very well Messi's "fingers in the sky" symbolical pose, and it means Messi is thanking God for scoring the goal.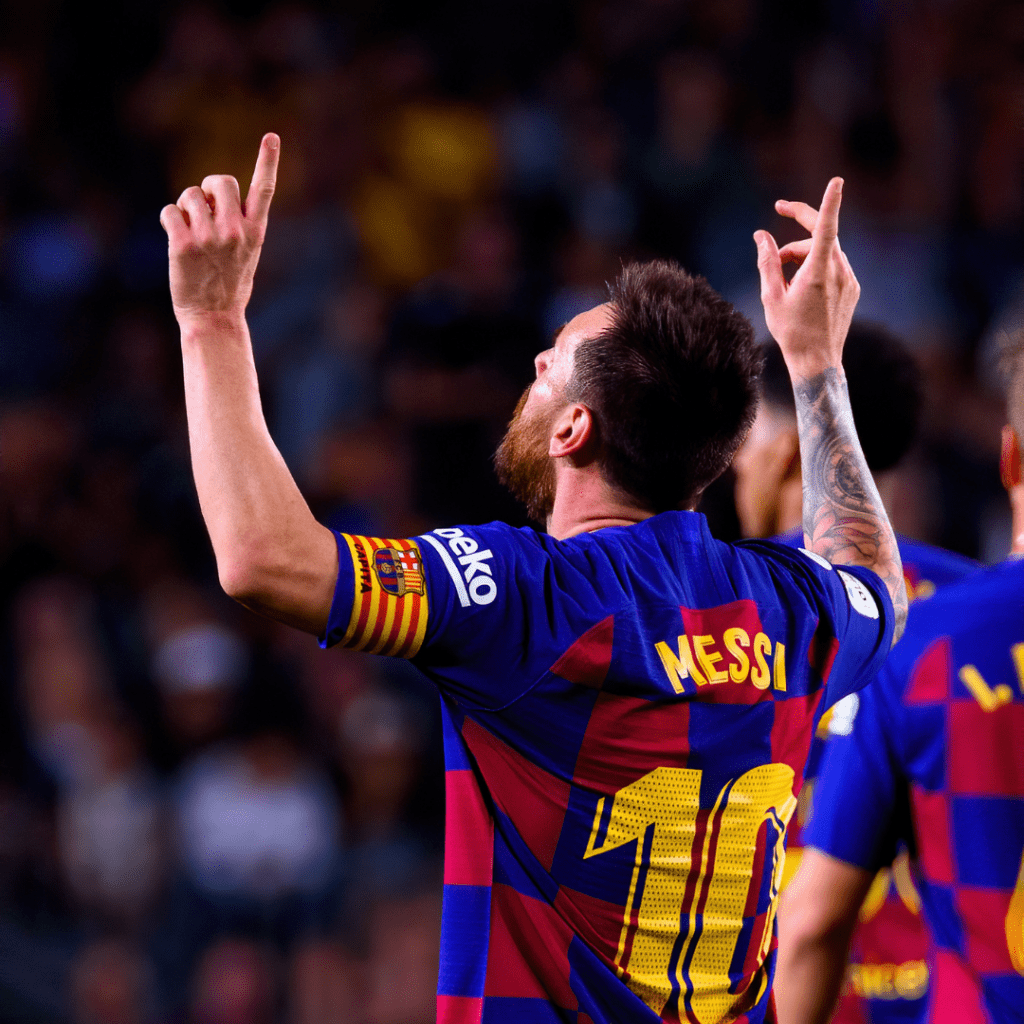 Messi also performs this pose to memorialize his grandmother, who helped him in his football journey. In 1998, Celia Olivera Cucittini passed away. She often took Messi to games and was the defining figure who inspired him to play football.
Messi's Destiny
2000 was a pivotal year for Messi. It was the year when FC Barcelona's director first watched Messi play as he was scouting to sign new players. When he first laid eyes on Messi, he knew he had to sign him.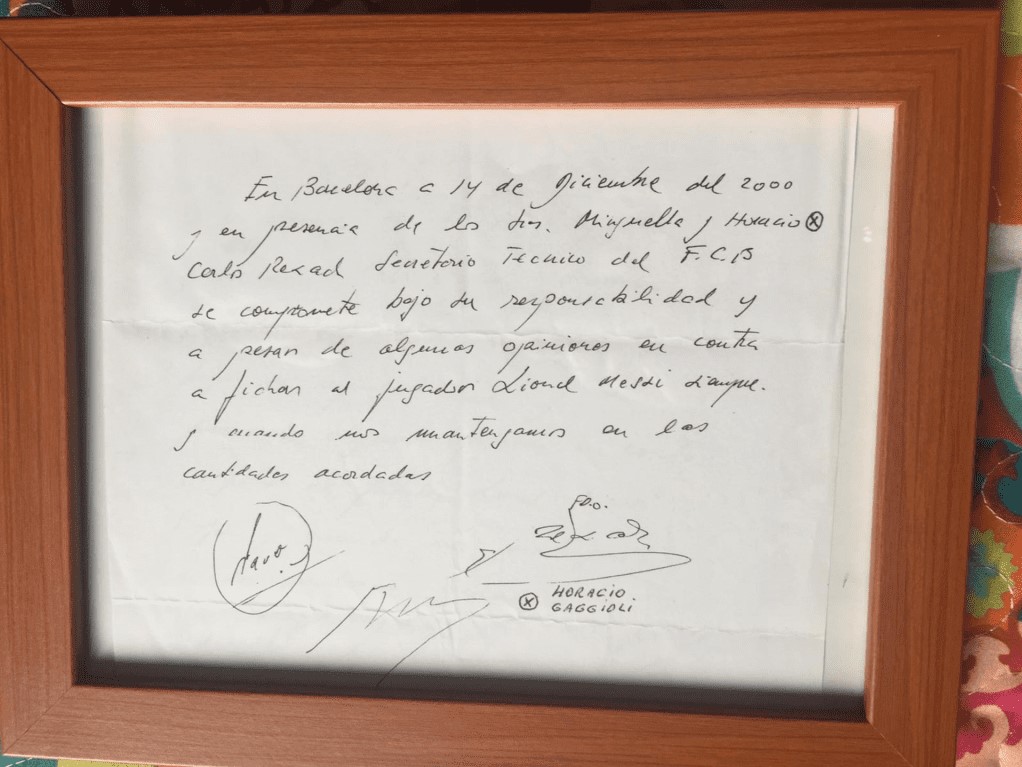 Funnily enough, Messi actually signed his first contract on a napkin. The director was so set on signing Messi and didn't have any paper for him to write on. It's easy to see why the director had to snatch the talented Messi before anybody else did.
What Is Messi's Height?
Messi was diagnosed with GHD (growth hormone deficiency) when he was young, a disorder that affects growth and development. The treatments cost $900 every month, which is family paid at first. But, when was brough on to Barcelona, they bore that responsibility.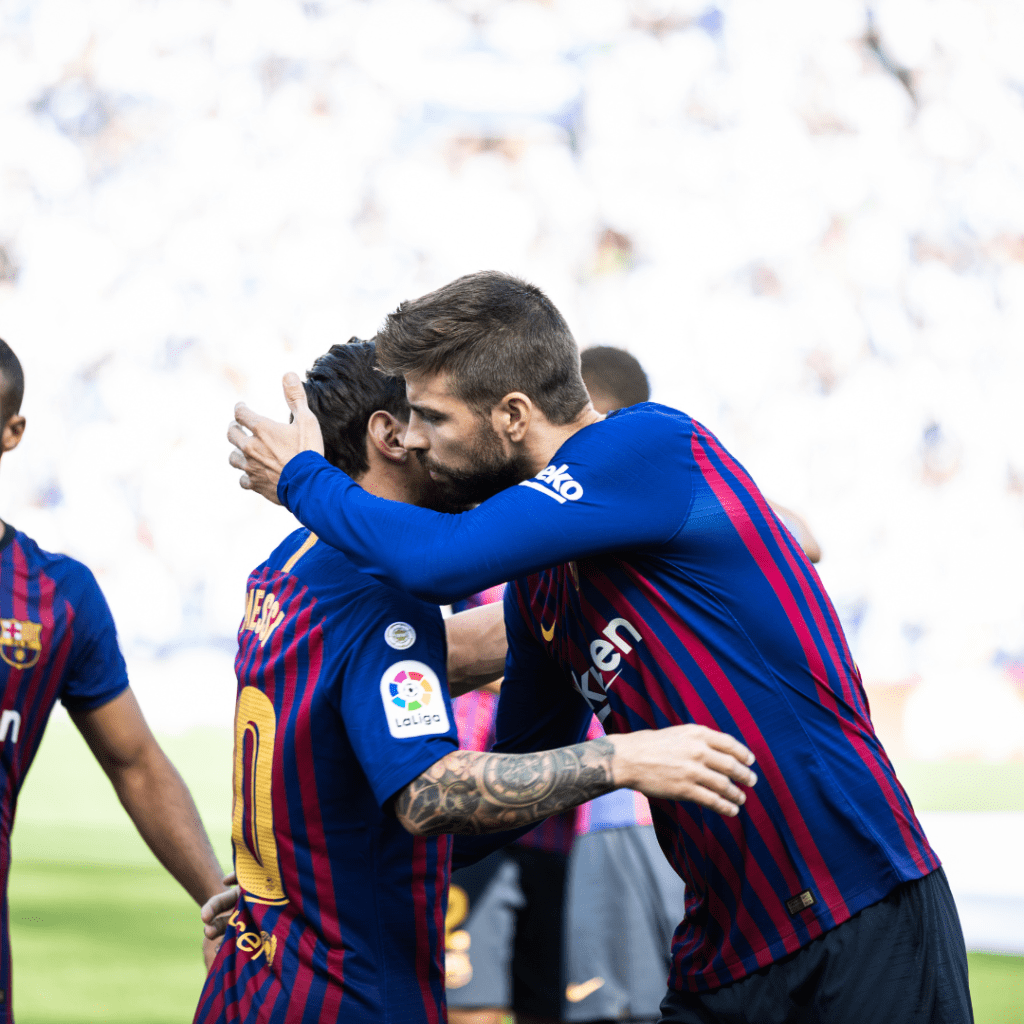 Until Messi turned 14, he kept receiving the treatments – which stopped because they weren't beneficial any longer. However, the treatments did allow him to reach an average height. We're positive that Messi would have still been the best even if he was shorter than the average football player.
The History Behind Messi's Family
Born in Rosario, Santa Fe, Argentina, Messi was the third out of four children. Italian and Spanish ancestry existed on his father's side, while his mother is mostly Italian. As a great grandson, Messi hails from the immigrants of the north-western Adriatic Marche region of Italy and Catalonia.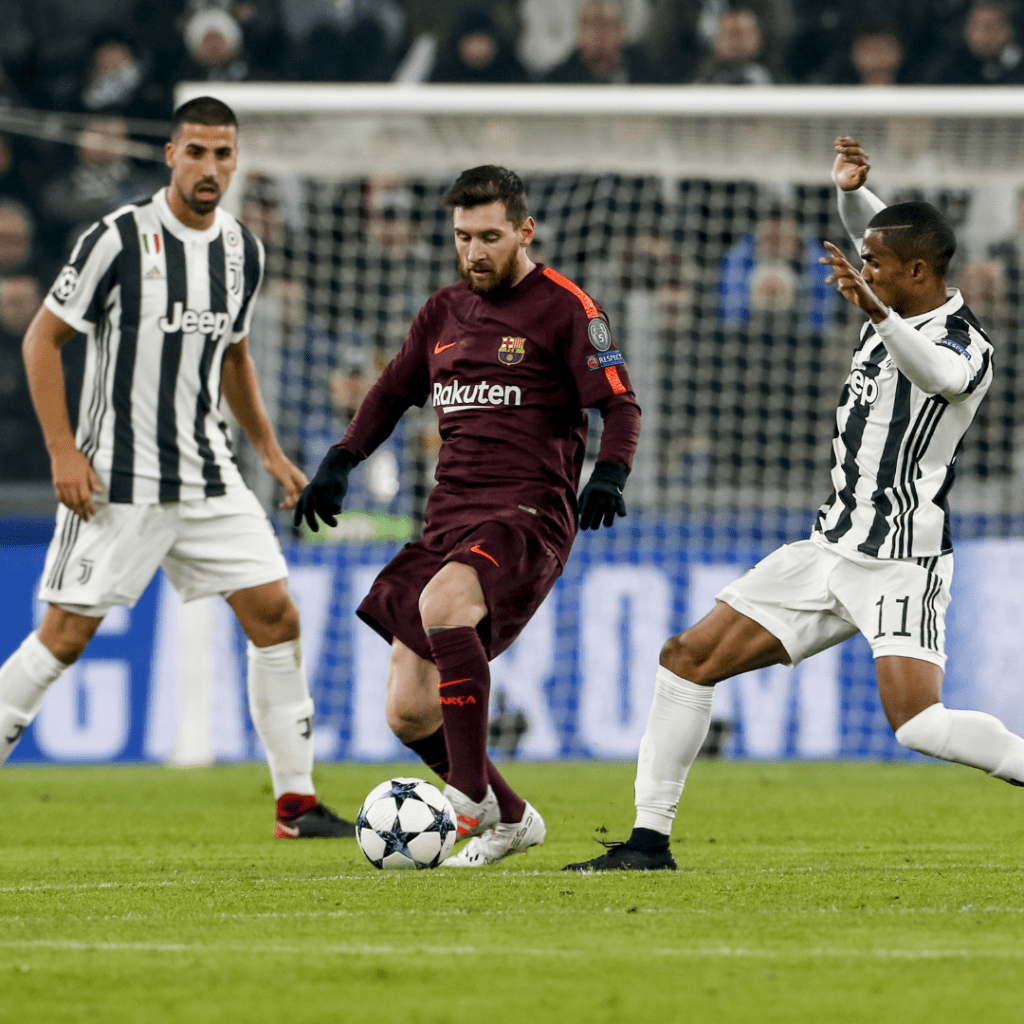 Unsurprisingly, Leo isn't the first of his family to be a lover of football. Not only did he play the sport as a kid, but his two older brothers and his cousins – Emanuel and Maximliano Biancucchi – became renowned football players.
A Legend Is Born
Messi came into the world on June 24, 1987, with steelworker Jorge Messi and cleaner Celia Cuccittini as his parents. Often, Messi would play football with his siblings and their friends, prompting his talent to get recognized.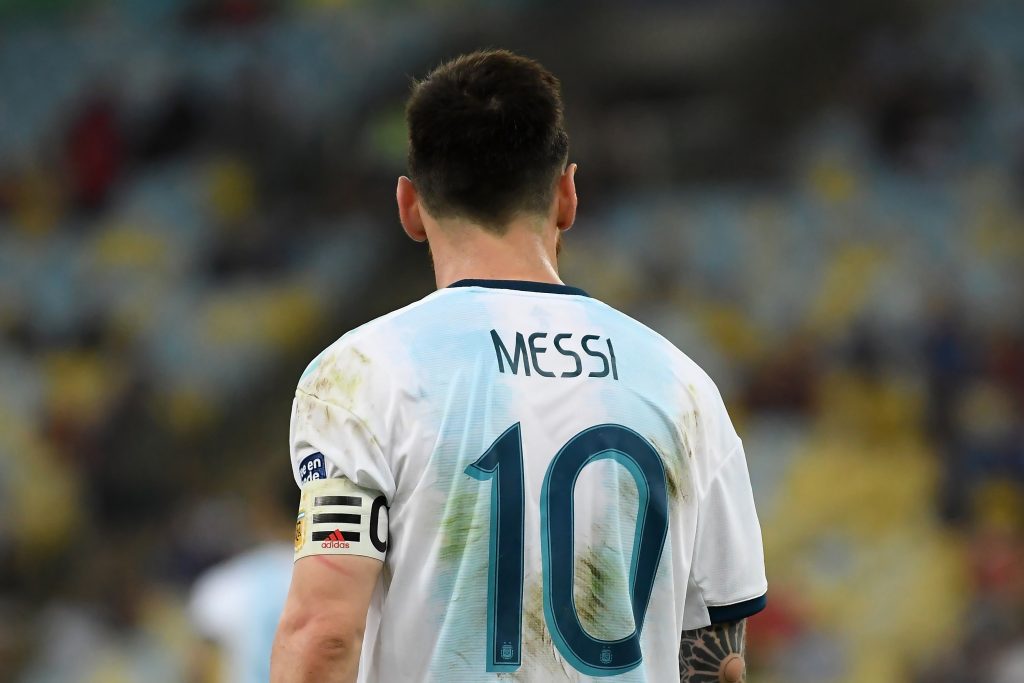 He was only eight when he was chosen to join Newell's Old Boys, the development system of the club based in Rosario. Messi was only 13 when he and his family moved to Barcelona, and he played for their under-14 team. Messi's incredible goal-scoring record and dribbling finesse earned him the Diego Maradona successor's title.
Love Doesn't Hide
Messi and Antonela Rocuzzo are so clearly in love, and Messi doesn't hide that fact. The couple has matching crown tattoos on their right arms, serving as a symbol of their connection.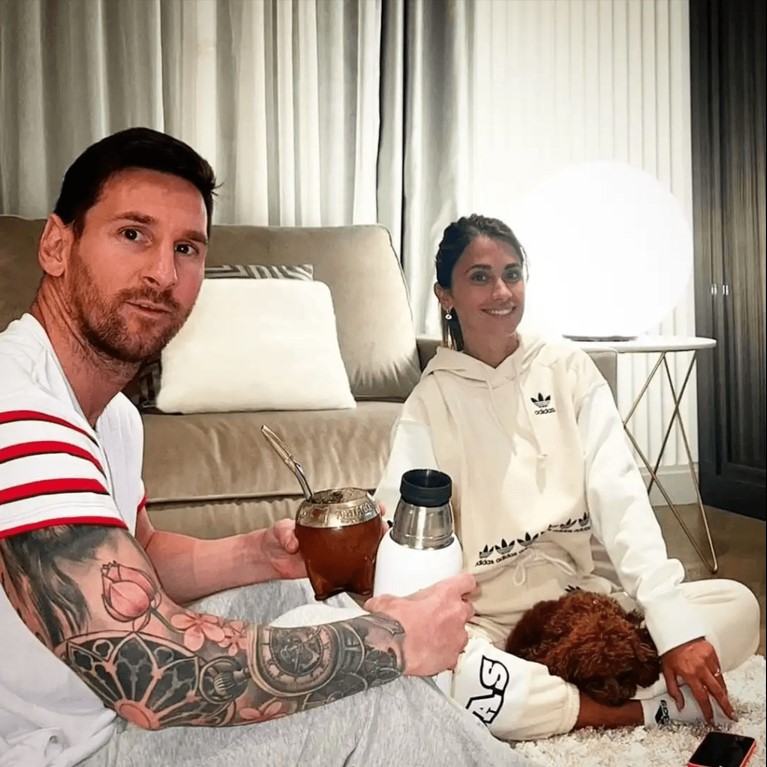 The lip tattoo on Messi's bottom-left hip is for Antonela. It's heartwarming and sweet how in love he is with Antonela! They deserve all the happiness in the world.
He Has Loyalty To Argentina
As a forward for Ligue 1 club Paris Saint Germain, Messi also captains Argentina's national squad. He has always remained dedicated to his national team and home country, Argentina, even though he's playing for a Spanish club.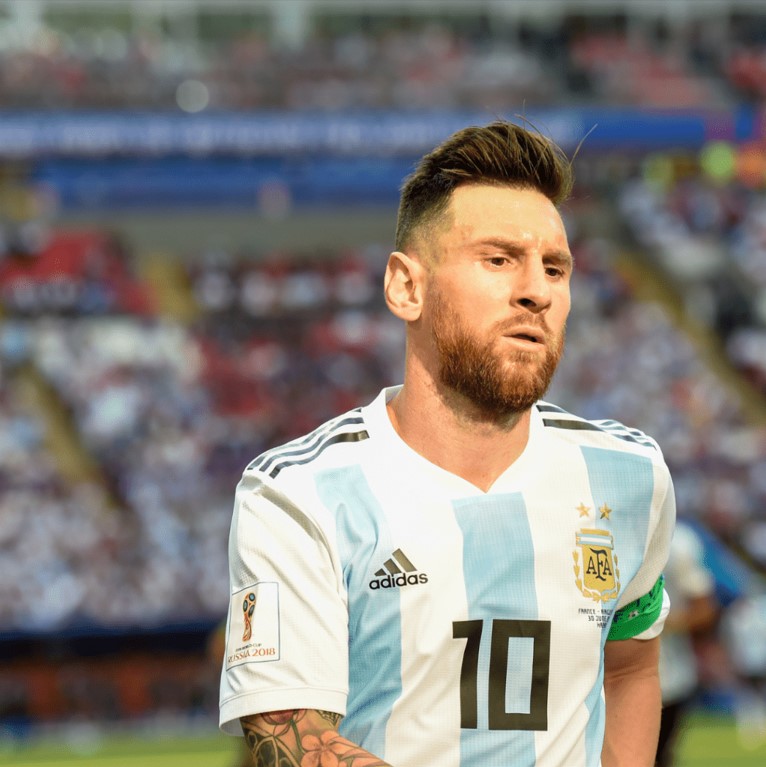 Argentina couldn't be more proud of Messi's accomplishments, but they do recognize that he gets bored with serving the country. Argentina suspects this because he puts his all into the games he plays for Barcelona, and it seems they are a tad jealous. Regardless, Argentines always celebrate Messi's wins no matter what team he is on. 
Aiding UNICEF
Leo Messi has a big heart. He has granted over $5 million Argentina pesos ($40,000) to support children who need help in a program called "A Sun for the Children." The program provides equipment and home conditioning for a local hospital's employees.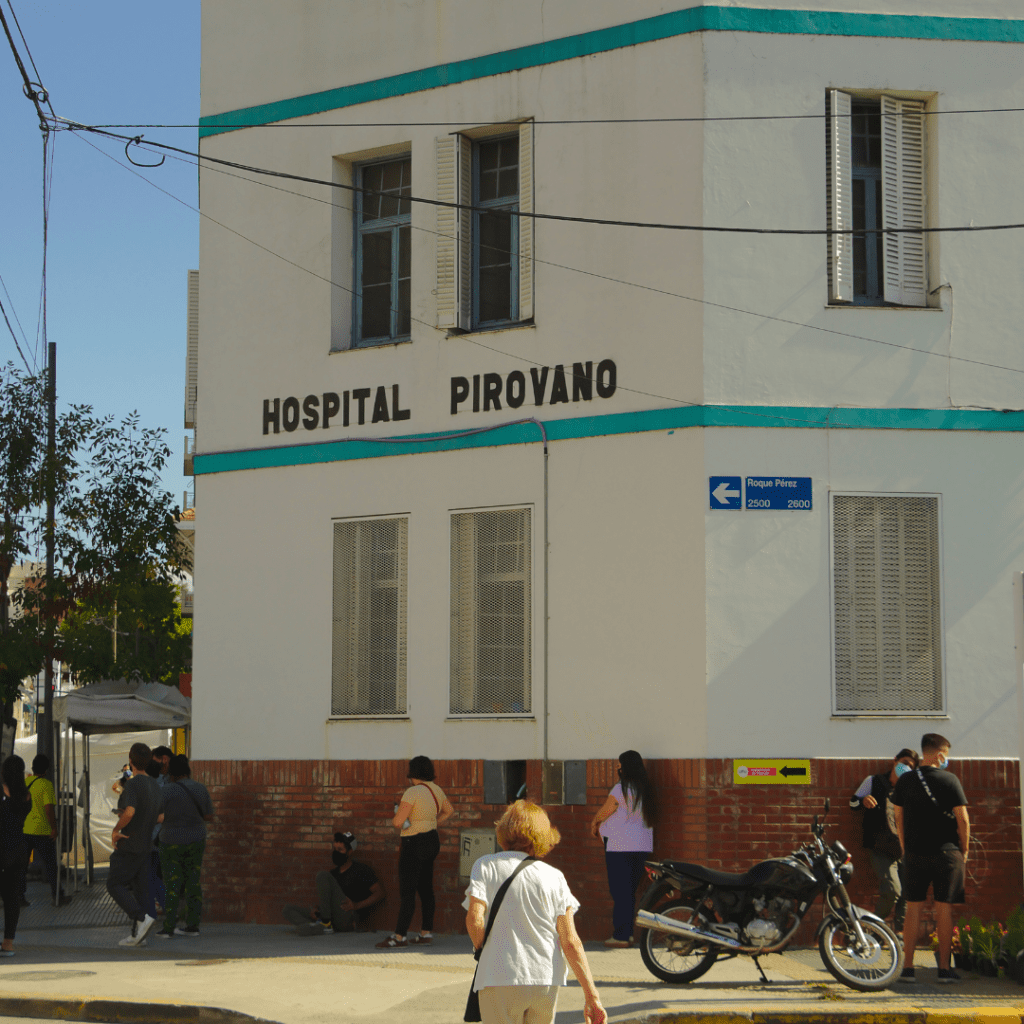 Additionally, Messi has also made a contribution of £26.4m to assist in dealing with the illness in Spain. And, using his Leo Messi Foundation, he has donated the funds to the SJD Pediatric Cancer Center. He even made an appearance as the first stone was laid at the city's Hospital Sant Joan de Deu.
Continually Donating
Messi is no stranger to winning gold medals, as he has won two Golden Boots. In fact, his foot has been cast in solid gold, which Japanese jeweler Ginza Tanaka, arranged in 2012. She made the golden foot as a commemoration of his fourth straight Ballon d'Or title.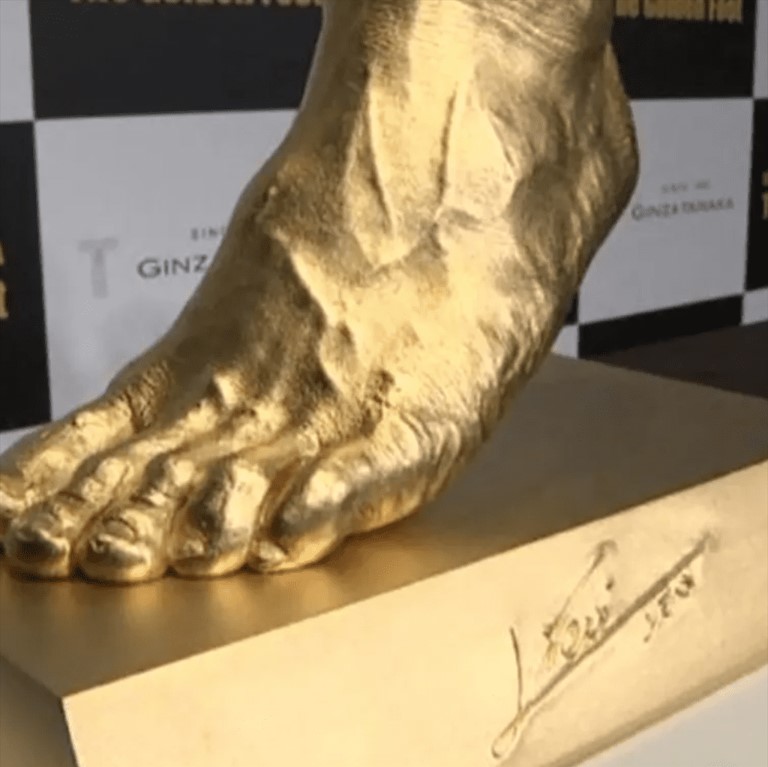 The generous footballer raised money for those affected by the 2013 earthquake and tsunami and donated the golden left foot. It sold for approximately $5.2 million.
The Face Of Adidas
In 2006, Messi became the ambassador of Adidas, the German sportswear company. Since then, he has become the face of the company. He even prolonged his contract with them in 2017 for the rest of his life, which grants him $25 million each year.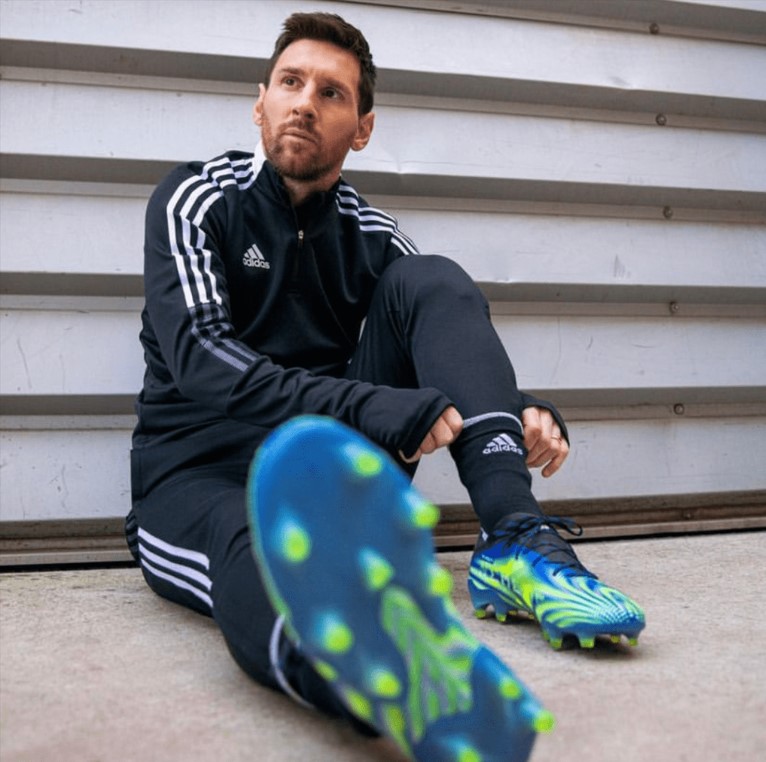 Becoming the face of Adidas was a smart move, as it's since brought him nothing but immense fortune. His collaboration with the German company has also been remarked as one of their most profitable partnerships.
Love At First Sight
The wonderful love story of Antonela and Messi is something from a Hollywood movie. Their partnership and bond prove that true love is real. The two love birds were pretty young when they first met and fell in love while they were living in their hometown of Rosario.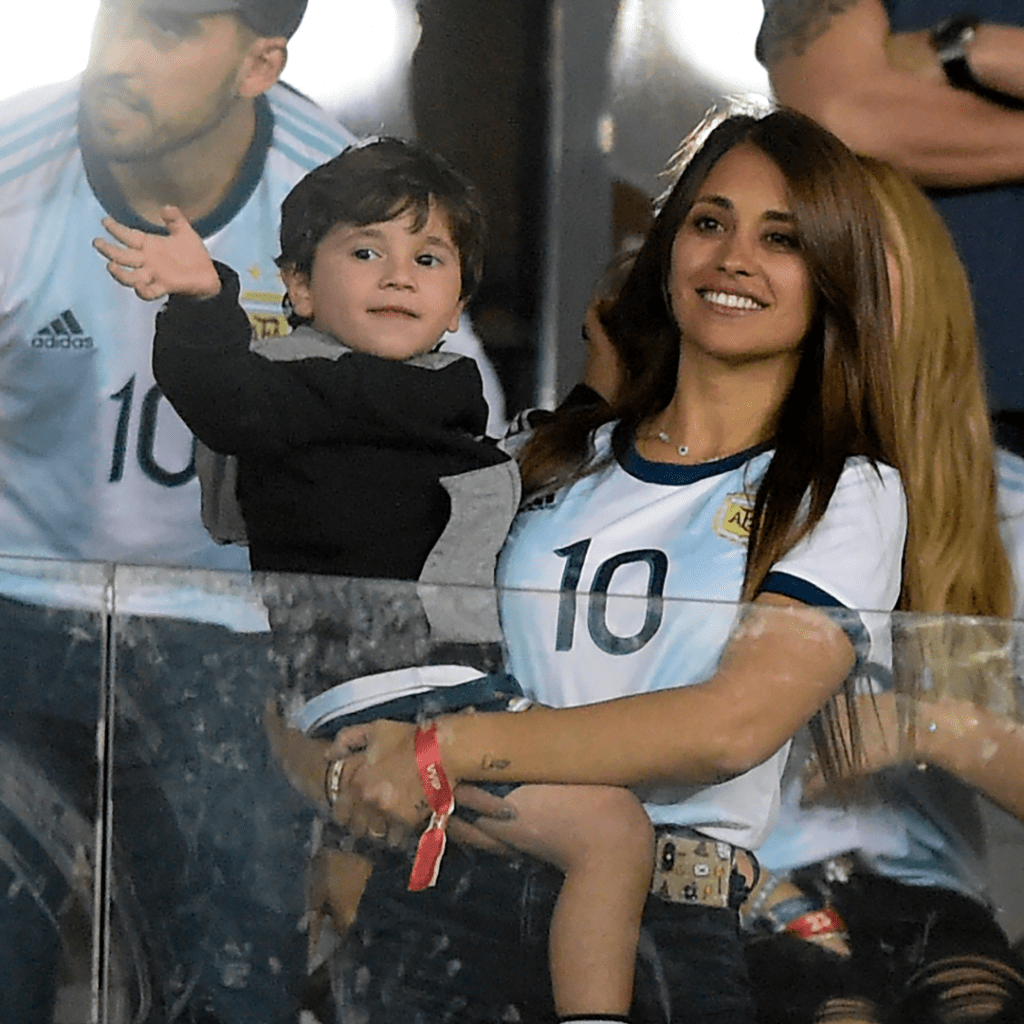 2012 was an important year, as it marked Antonela's relocation to Messi's Barcelona home in Castelldefels. Thiago was born that same year, and, actually, two of their three kids were born before the couple finally exchanged vows with each other. She is Leo's biggest fan and source of support.
Together Forever
At five years old, Leo first met Antonela, who was the cousin of his best friend, Lucas Scaglia. The pair tied the knot in 2017 in a ceremony affectionately called the "wedding of the century" at a lavish hotel in Rosario.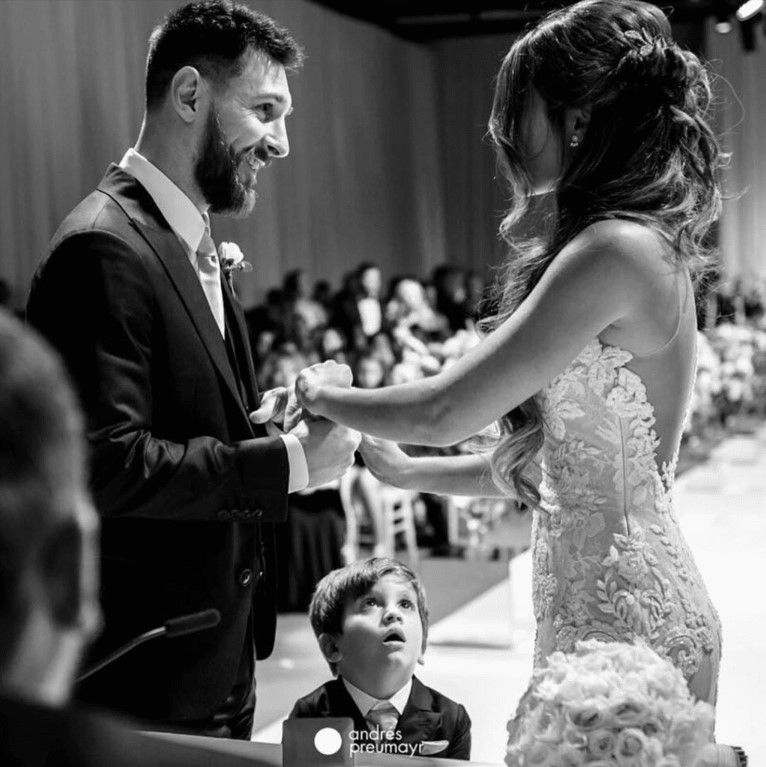 In total, there were 260 people who attended – footballers and celebrities included! Messi's colleagues from Barcelona (Luis Suárez, Neymar, Gerard Piqué, and pop icon Shakira, his wife) were just some of those in attendance.
So Many Talents
Leo isn't only a remarkably gifted football player, but he's also an extraordinary musician. At the UEFA Champions League, he performed a surprise piano performance of the league's anthem, showing off his musical skills to the entire world.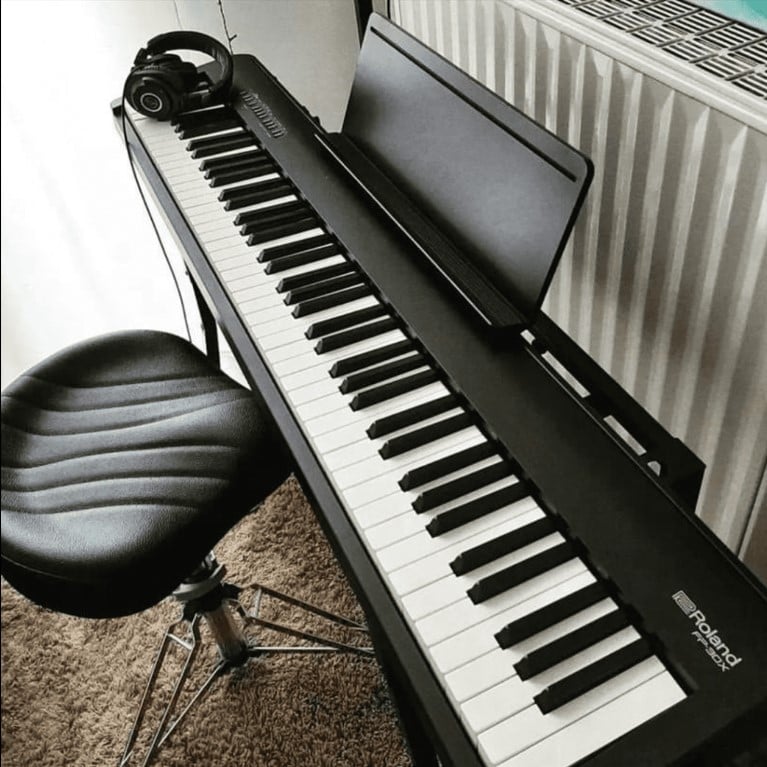 Well, the performance was shared by Adidas and showed Messi playing the theme on the piano. Even though he seemed relaxed, it was too good to be true, and his talent was just the result of some skillfull editing.
A Lover Of Books
While Messi is most notably known for his incredible football-playing prowess, he's much more than that. He's a voracious reader, and his favorite book is El Martin Fierro, Jorge Luis Borges' Argentine classic.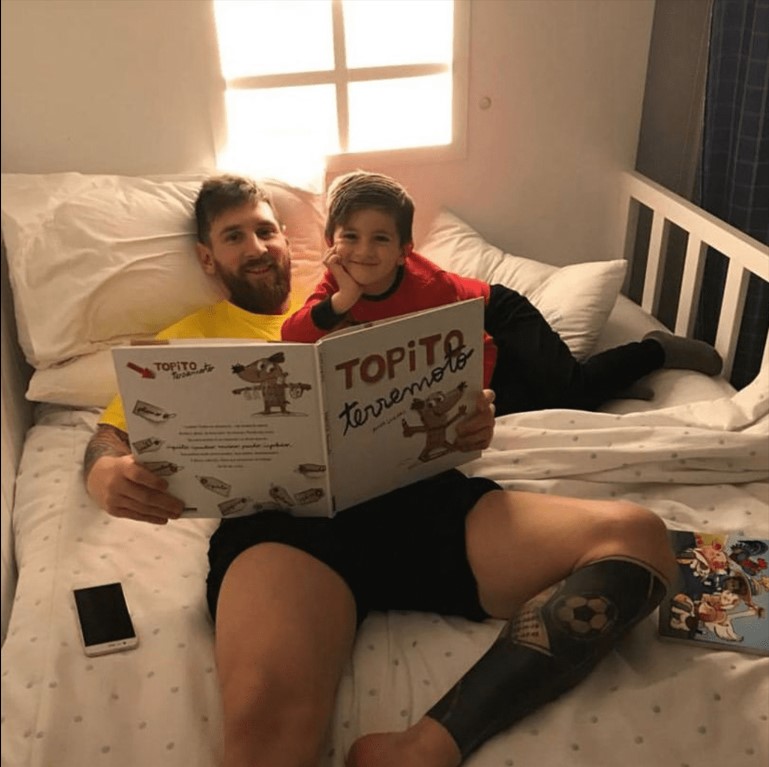 You may have been able to guess that this is Messi's favorite book, given he's from Argentina. In the novel, the main character is Martin Fierro, an impromptu Gaucho who defended Argentina's inner border from the indigenous people.
Favorite Movie
Now that we know Messi's favorite book, what about his favorite film? It happens to be Baby's Day Out – the 1994 American comedy directed by Patrick Read Johnson and written and produced by John Hughes.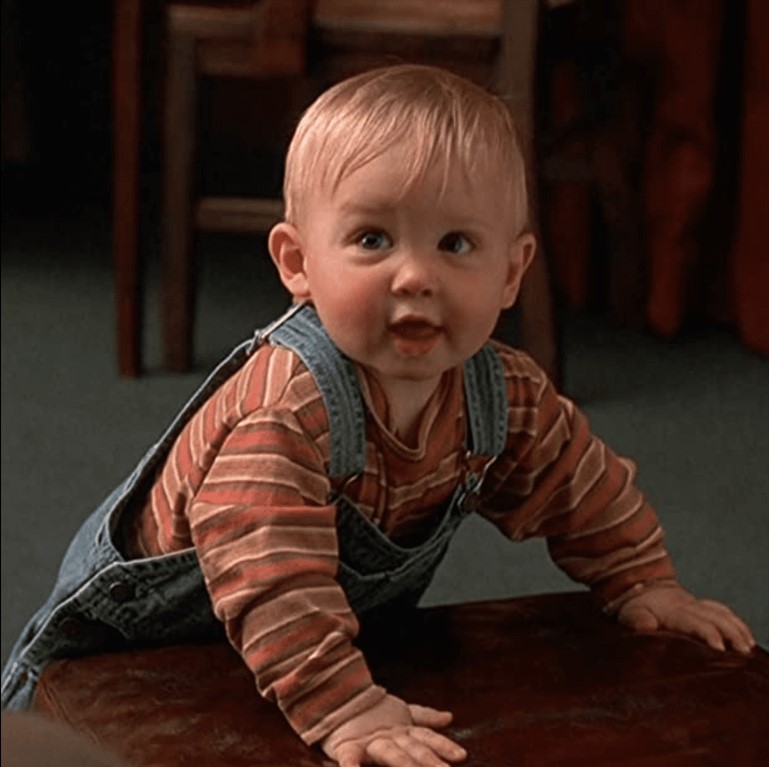 The movie is about the baby of wealthy parents who is kidnapped by three crooks and his adventurous escape from them. It's a must-see! Who knew that Messi loves comedies?
Love Of Music
Alright, Messi may not be a world-class musician, but there is one person he deeply admires. His name is Sergio Torres and the two actually met in 2006. They are still friends to this very day.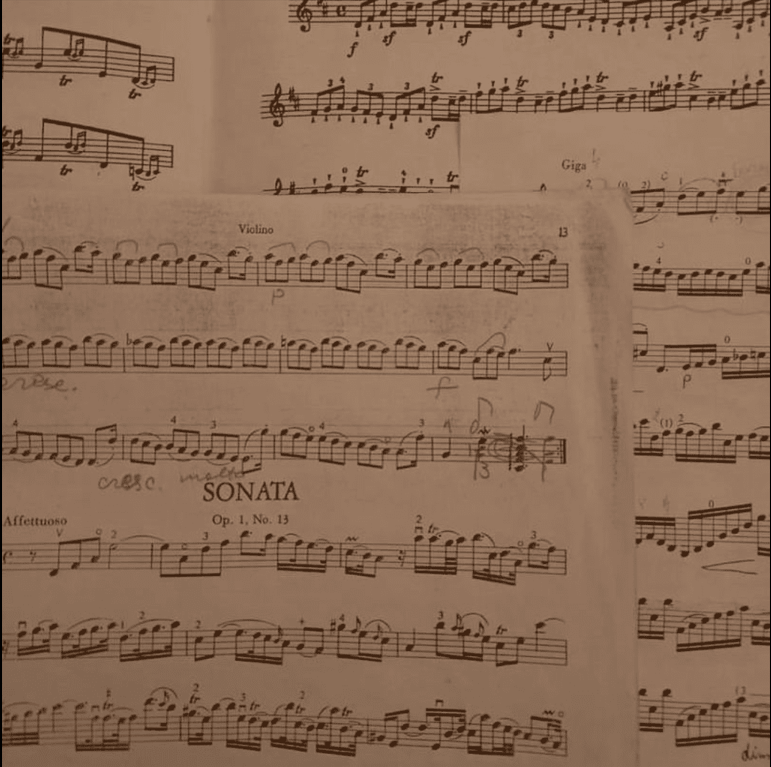 Being good friends with a musician means you get to have songs written about you. Torres wrote a song called "The Eighth Wonder" for Messi. We can't even imagine what it's like to be best friends with your idol!
In Big Trouble
Between 2007 and 2009, Leo and his father Jorge were convicted of defrauding Spain of €4.1 million. The father and son were guilty of hiding earnings from image rights and exploiting tax refuges in Belize and Uruguay. Messi was charged with tax fraud and fined – he spent 21 months in jail.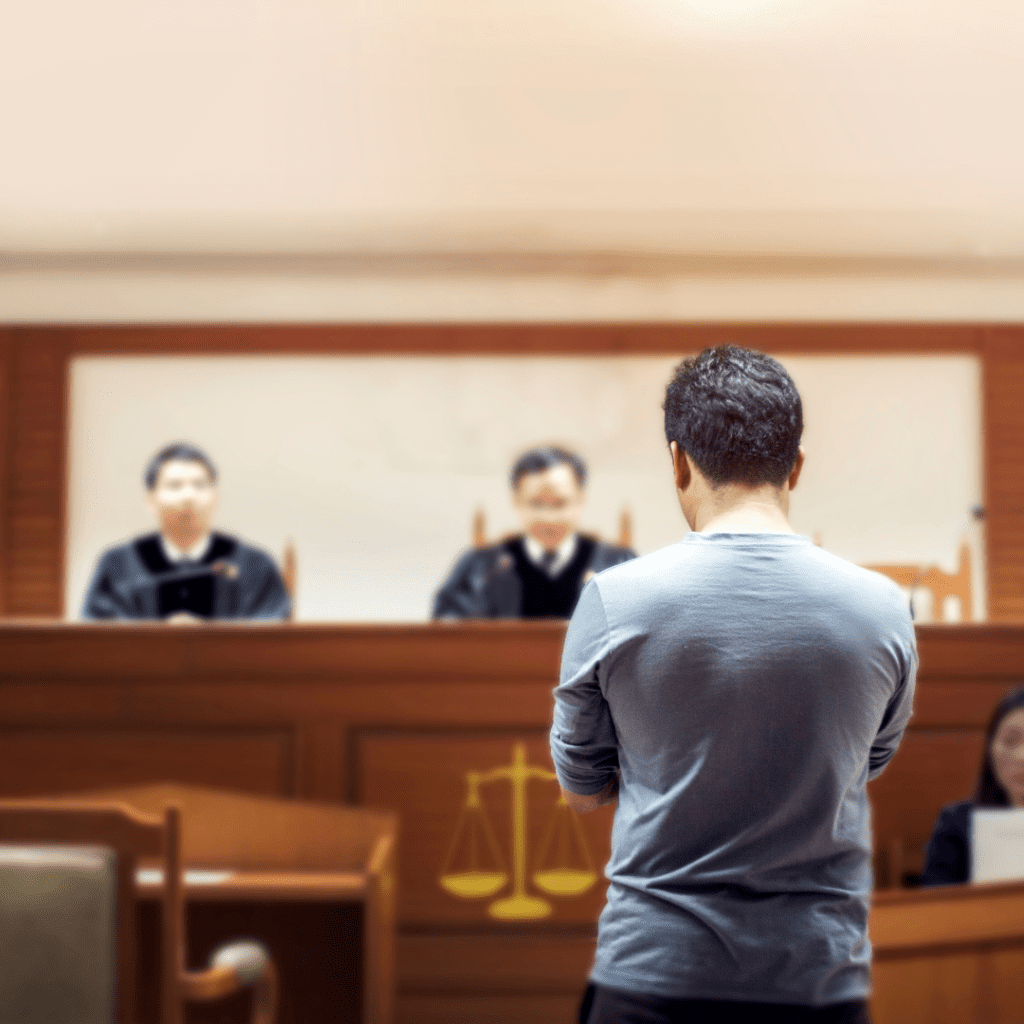 Jorge was sentenced to 15 months in prison with a fine of €180,000. Messi was fined €2 million and his father €1.5 million, in addition to the suspended jail terms.