Biden Can't Find Stage Exit, Being Scrutinized Over His Abilities to Lead
Joe Biden's apparent cognitive decline has been an unavoidable topic of conversation for the American public.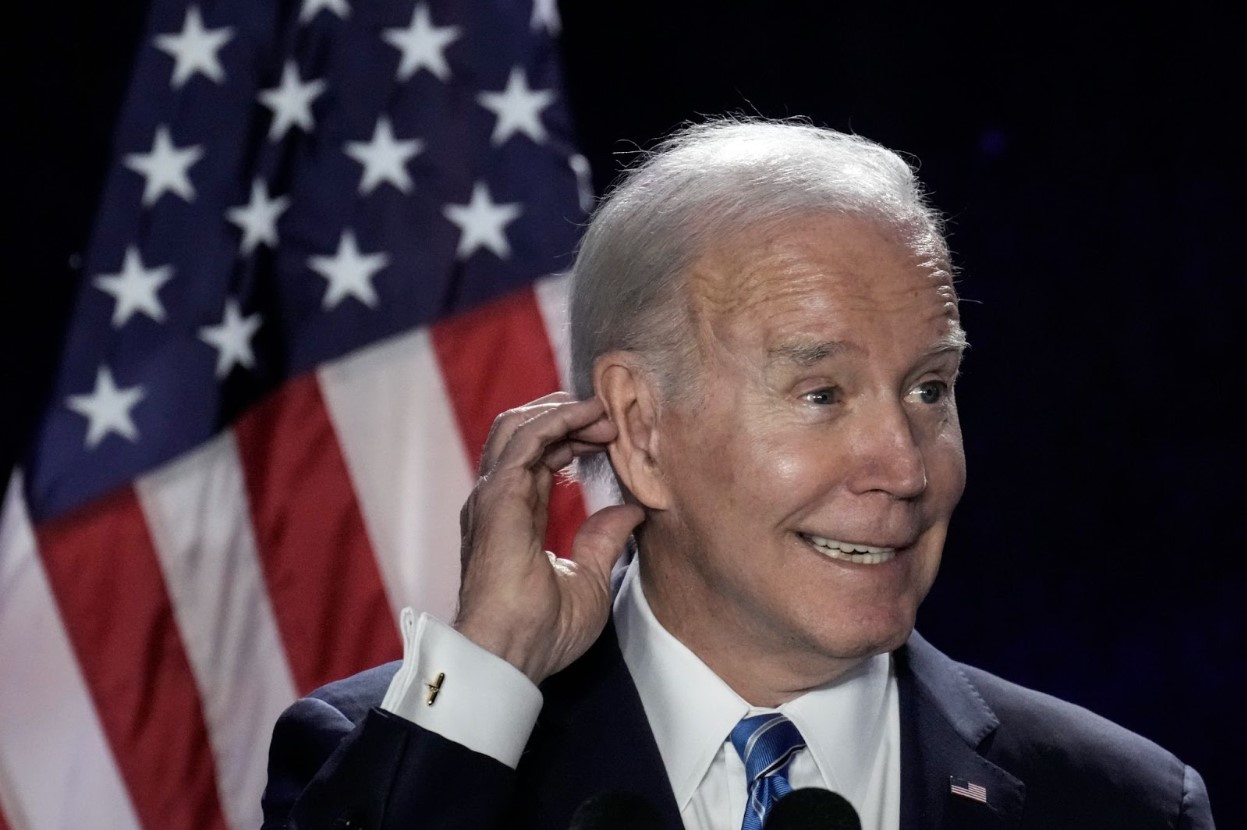 The 80-year-old President has suffered from a series of public snafus that have been equally embarrassing as they are concerning. From uttering nonsensical gibberish at the podium during a White House Press conference to falling down on stage at the Air Force Academy commencement, President Biden's ability to lead is under serious scrutiny.
Biden Couldn't Find the Stage Exit
After showing signs of a struggle when trying to locate the stage exit after making a speech in Philadelphia, President Biden has raised concerns over his competency to run the country. A viral video clip of Biden's confusion has made its rounds on the internet, prompting many to speculate whether or not he is able to effectively hold the title as President.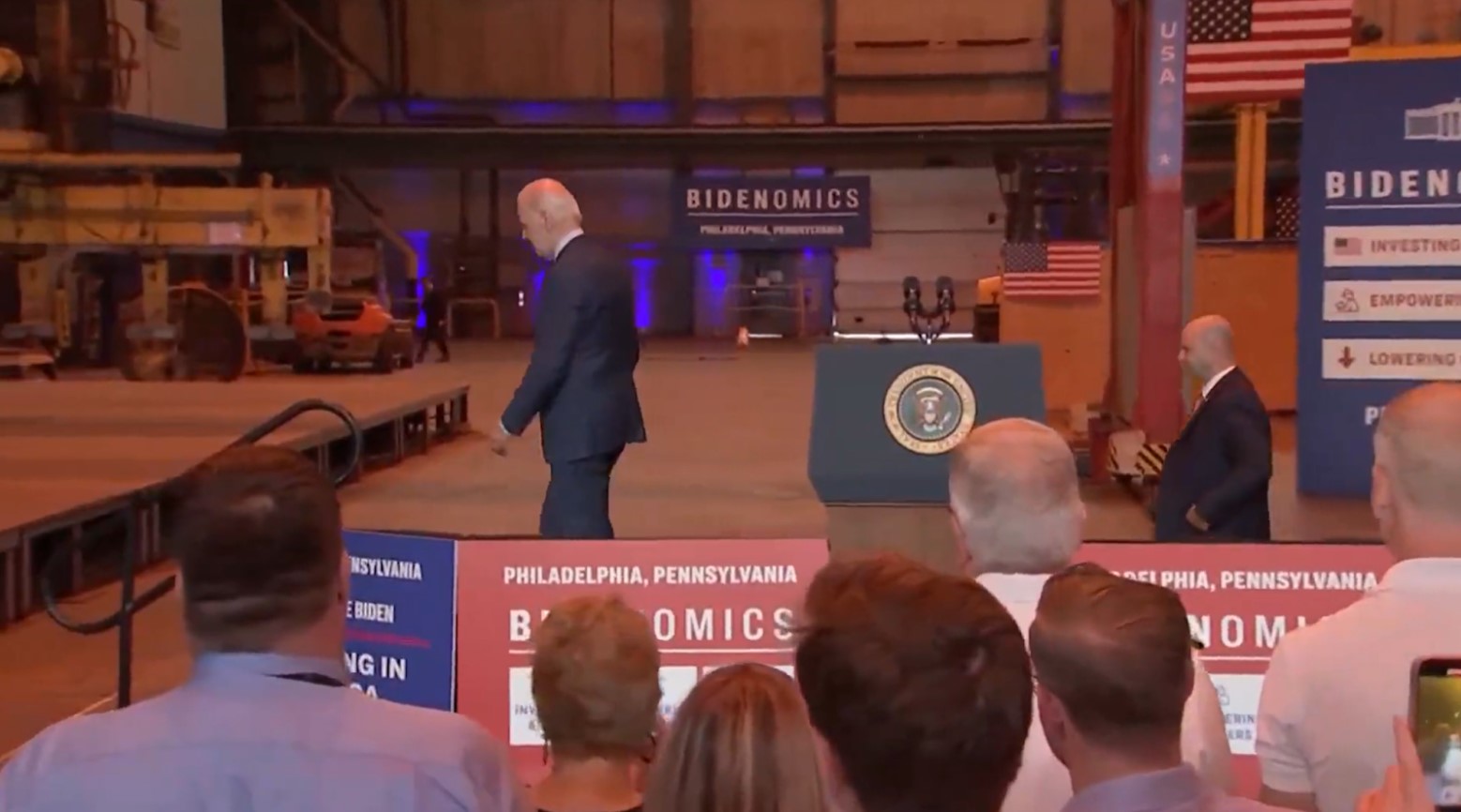 The aloof politician turned to his left and began walking, only to turn around and walk the other way as he tried to find the exit following his speech. He can be seen shrugging and asking for assistance.
He Eventually Found His Way Thanks to the Secret Service
Dazed and disoriented has become the standard demeanor of Joe Biden. With each blunder, people become more frightened of his cognitive capacity.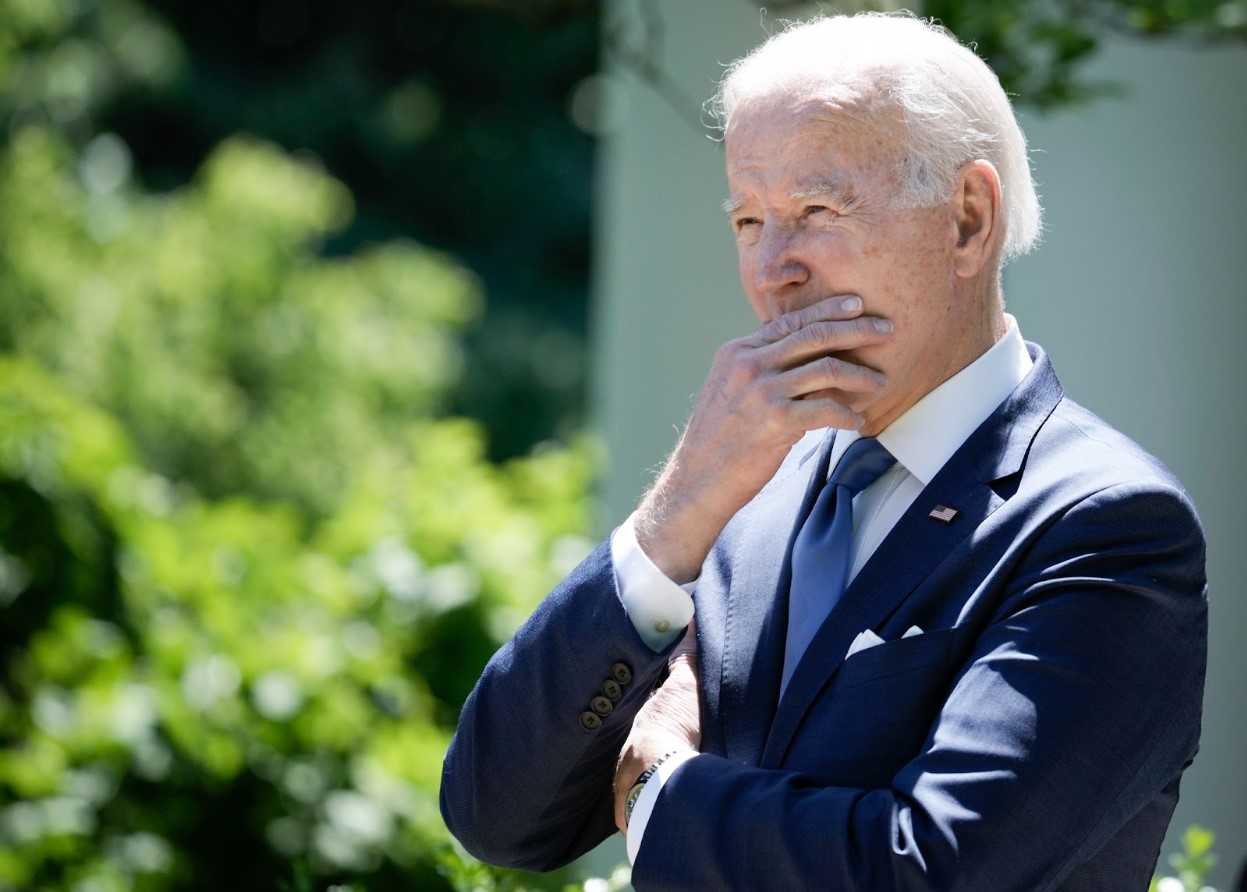 After a few moments of uncertainty, Biden's Secret Service staff directed him to the proper way to exit the stage. While Biden managed to make it off of the stage, the damage had already been done. The incident was captured on video and has been viewed by millions.
Naturally, Social Media Weighed In
The gaffe spurred a slew of reactions on social media. Regardless of what political party people aligned with, it was obvious that there were concerns across the board for Biden's well-being.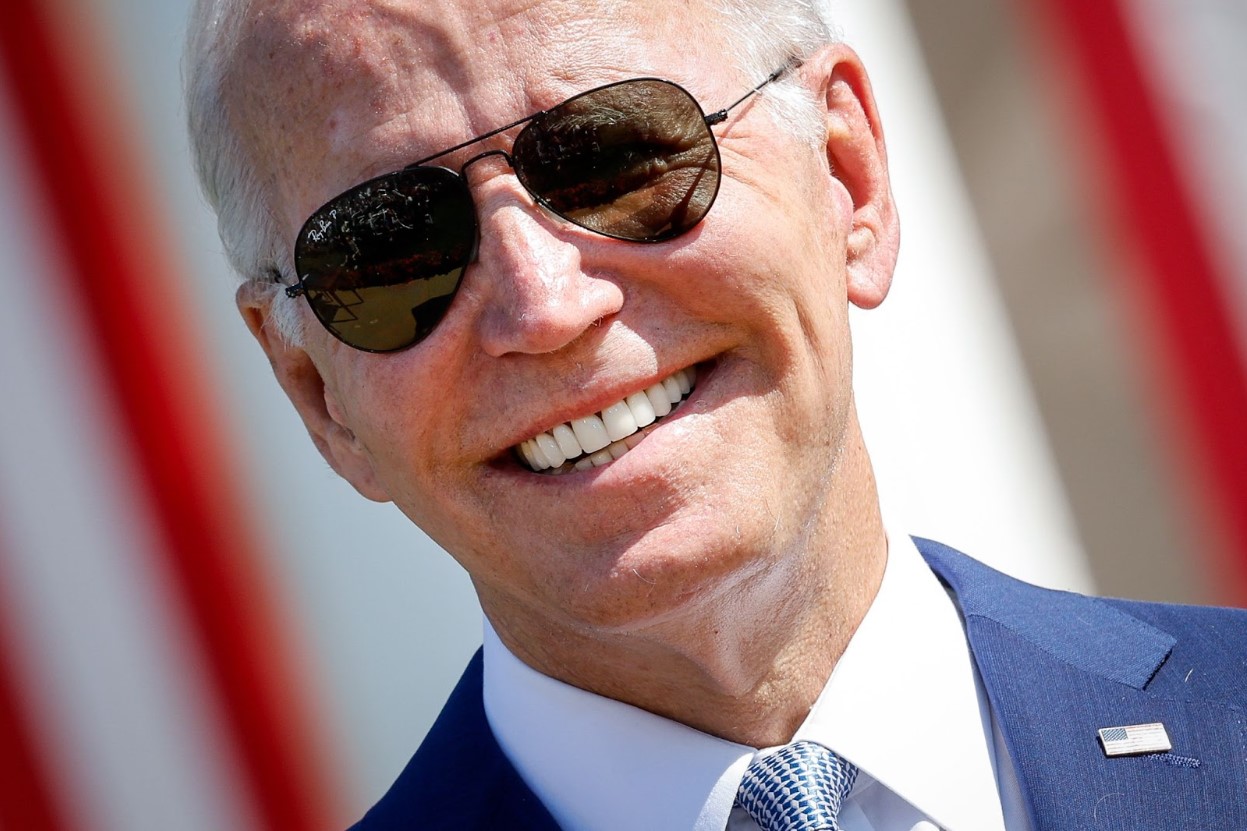 Many have decided with certainty that Biden's cognitive ability has declined. One commenter said, "As I've said many times, it only gets worse fast. He's so far gone," while another plainly stated, "This is embarrassing."
Is Biden Just Putting on an Act?
Some have boldly suggested that Joe Biden's befuddled actions were just an act put on for show.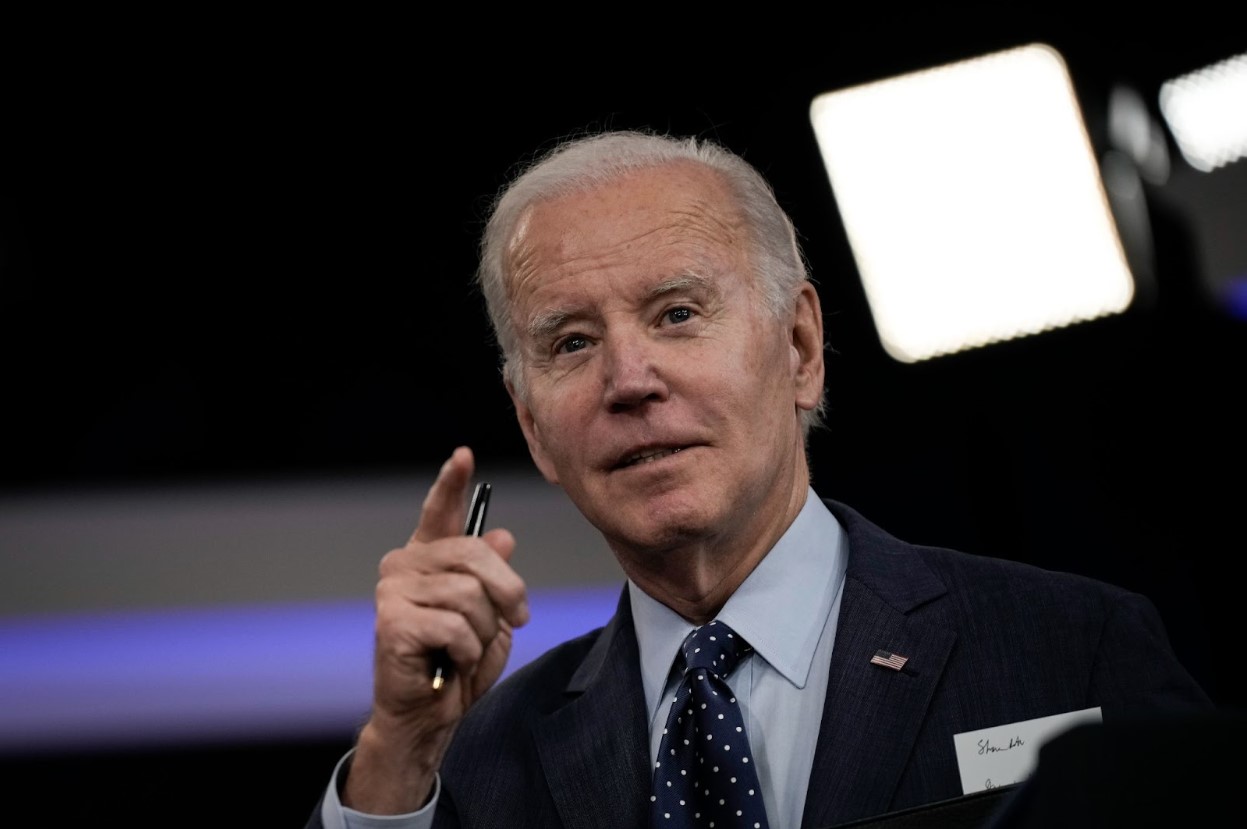 "It's gotta be on purpose … every time?" one person in the comment section suggested, before another person quickly corrected them by saying, "He can't remember coming there." Given Biden's advanced age, it seems very unlikely that his ongoing confusion is part of a curated performance.
His Speech Also Raised Many Red Flags
In addition to his disoriented demeanor, Joe Biden's speech has also sparked heated discussions.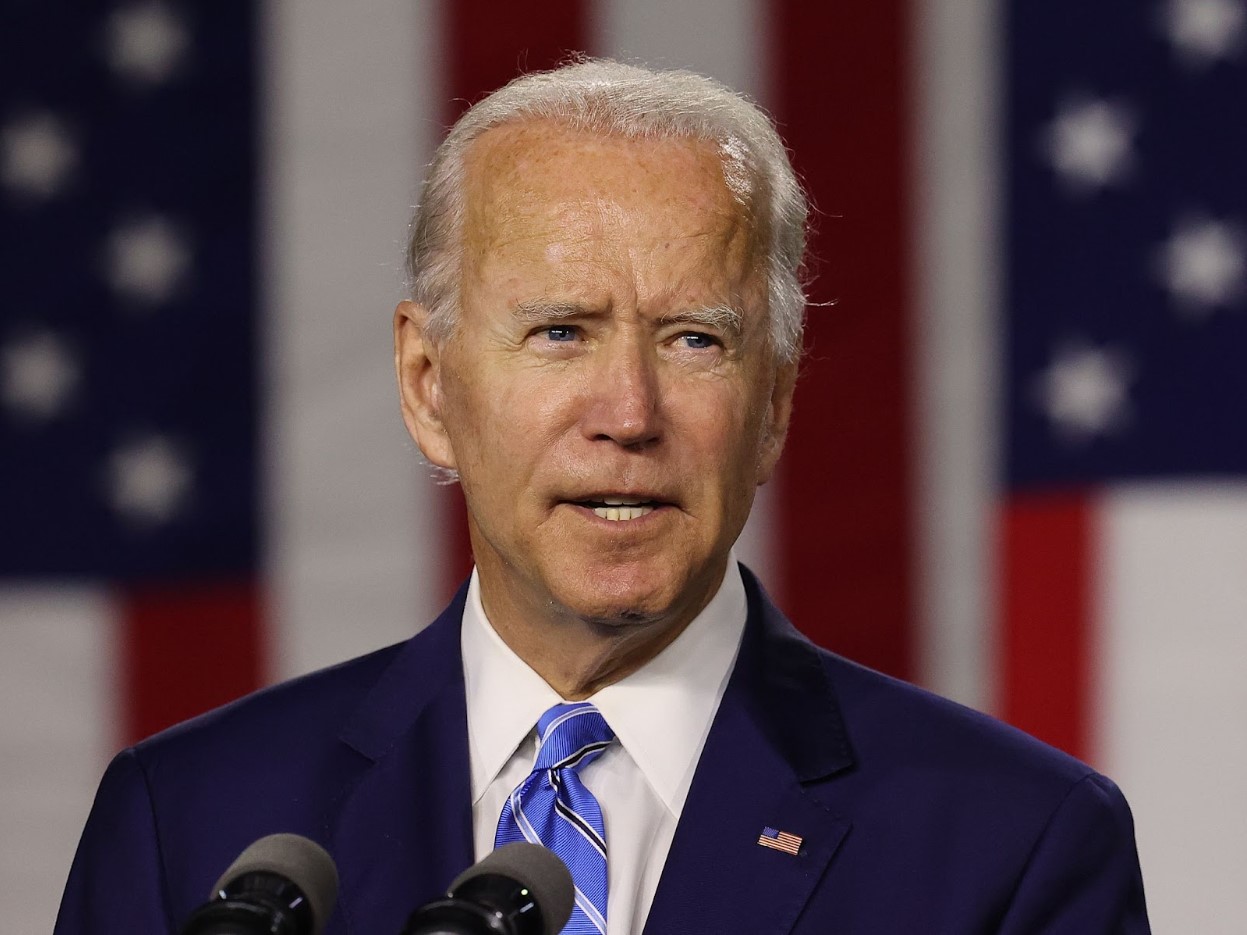 When answering a simple question, Biden often slurs his words and recounts nonsensical stories that are very difficult to comprehend. He has trouble remembering what to say and frequently trails off on tangents about events that happened decades ago. Some are convinced that President Biden is battling a cognitive condition such as Alzheimer's or dementia.
Biden Recited Baseless "Facts" During His Speech
Biden made many errors during his recent speech in Philadelphia. He is no stranger to reciting complete nonsense and stating it as fact.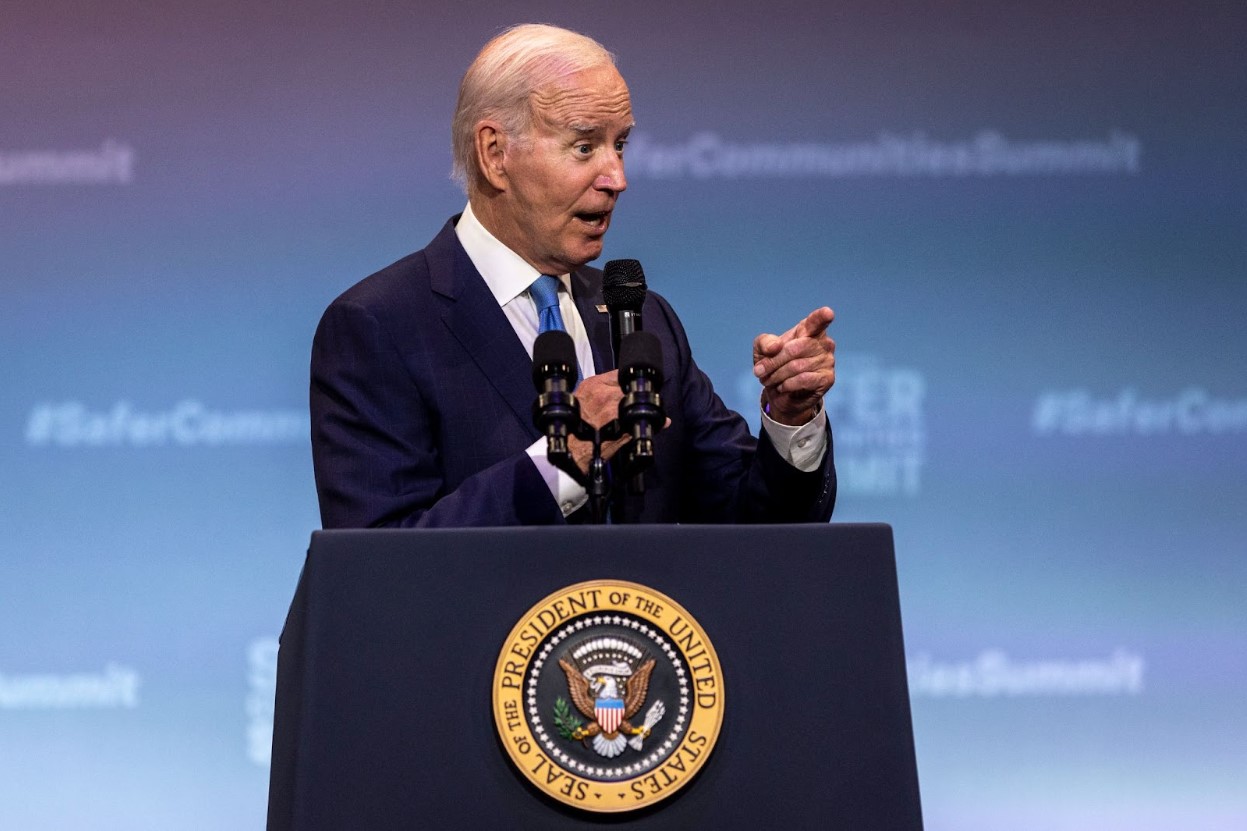 In one instance, he claimed to have lowered the deficit by $1.7 trillion, when in reality, no such thing is true. His speech pattern is also difficult to make sense of, saying things like, "I often say, and I mean this sincerely, Wall Street — good folks down there — but they didn't build the middle class. They didn't build America. The middle class was built by the middle class."
He Seems to Lack Logic When Speaking
An unfortunate side effect of aging can be impaired cognitive ability. Biden exhibited signs of cognitive decline several times while attempting to recite his speech.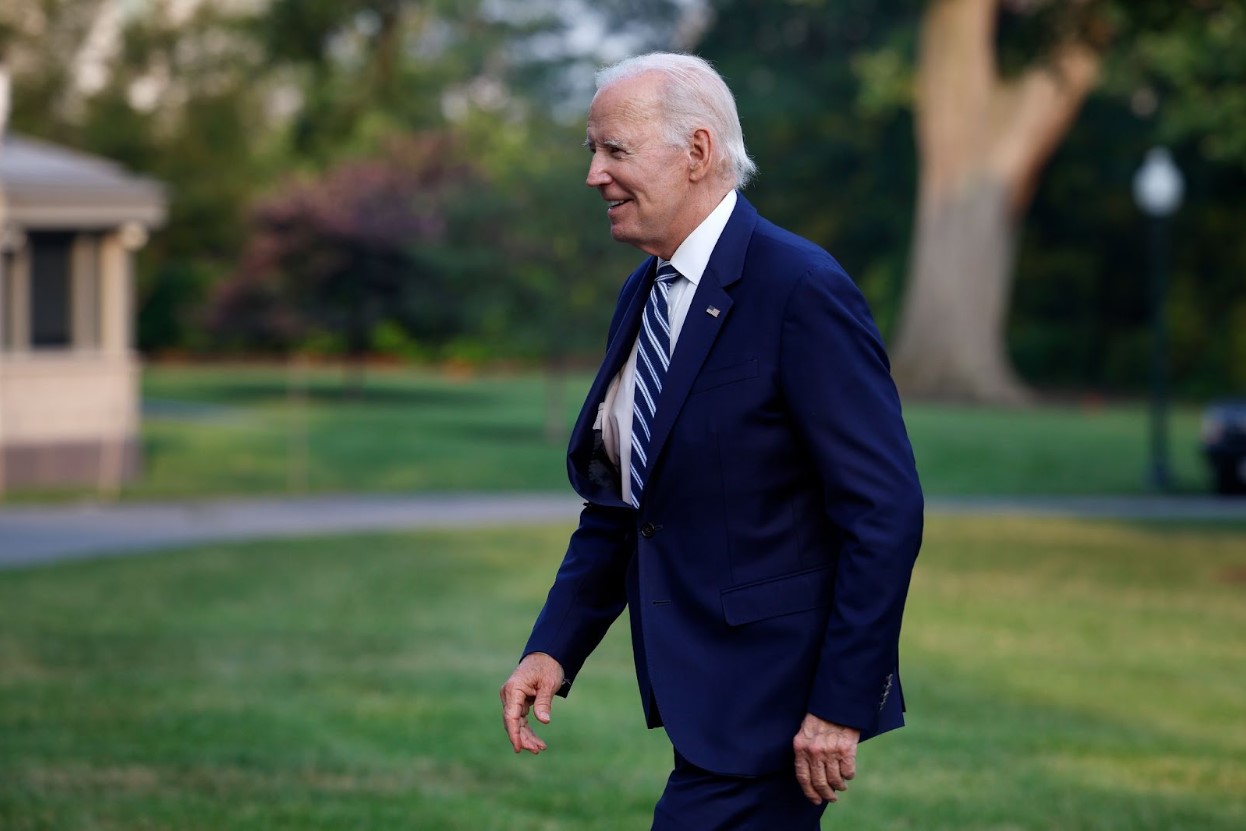 Biden continuously rambled and lacked logic. Some may find it funny, but it's actually a serious concern. At one point, he told the crowd, "I watched my dad growing up, and not a whole lot of benefit trickled down on his kitchen table as a consequence of trickle-down economics." 
The Internet Poked Fun at Biden's Shortcomings
X, the platform formerly known as Twitter, has become a notorious place for people to express their unfiltered opinions on pretty much everything.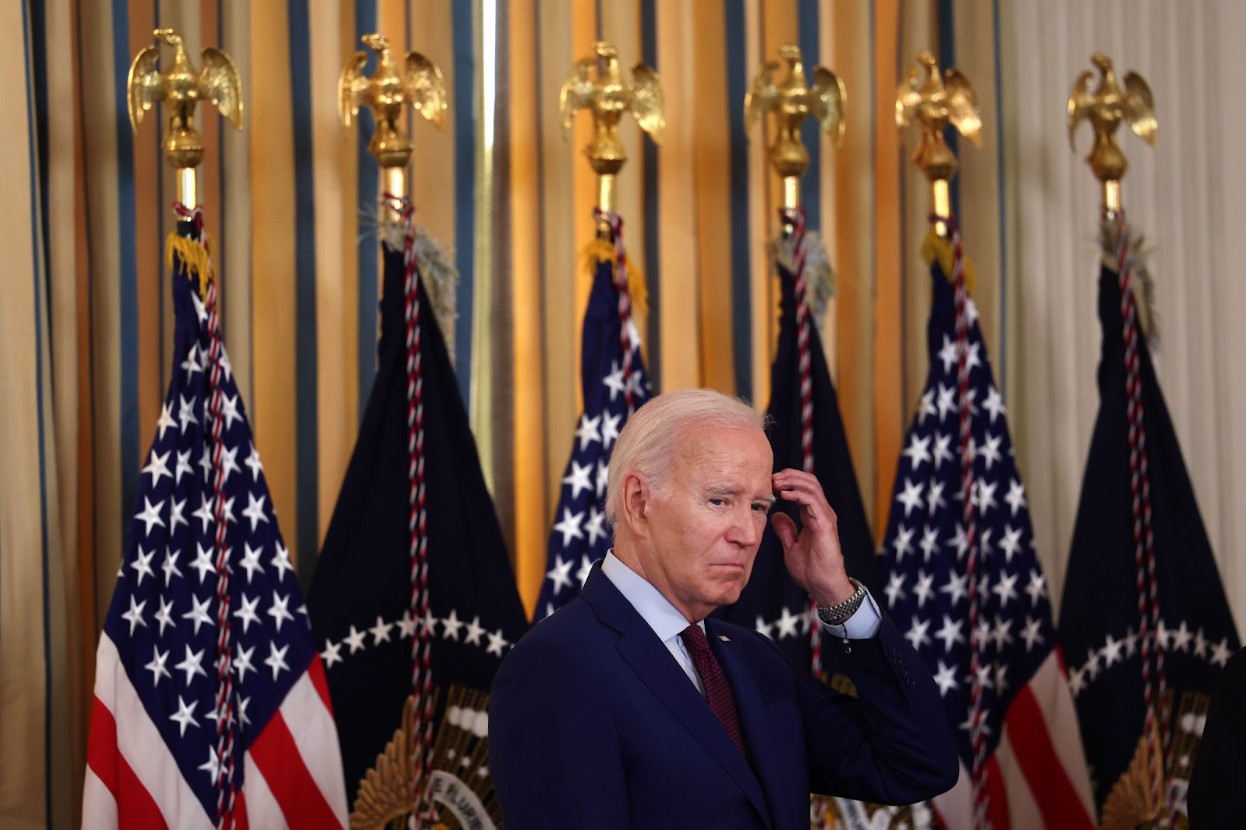 In this case, X users jabbed at Biden having obvious struggles with his speech and ability to understand the world around him. "He's fine. This is fine," one person sarcastically said, while another tweeted, "Biden just said he watched his dad suffer under 'trickle-down economics.' In the 1950s? Wut?"
The Concern is Mounting
Seeing signs of cognitive decline in any elderly person would be worrisome, but Biden's condition is more alarming because he holds the most important position in the entire country.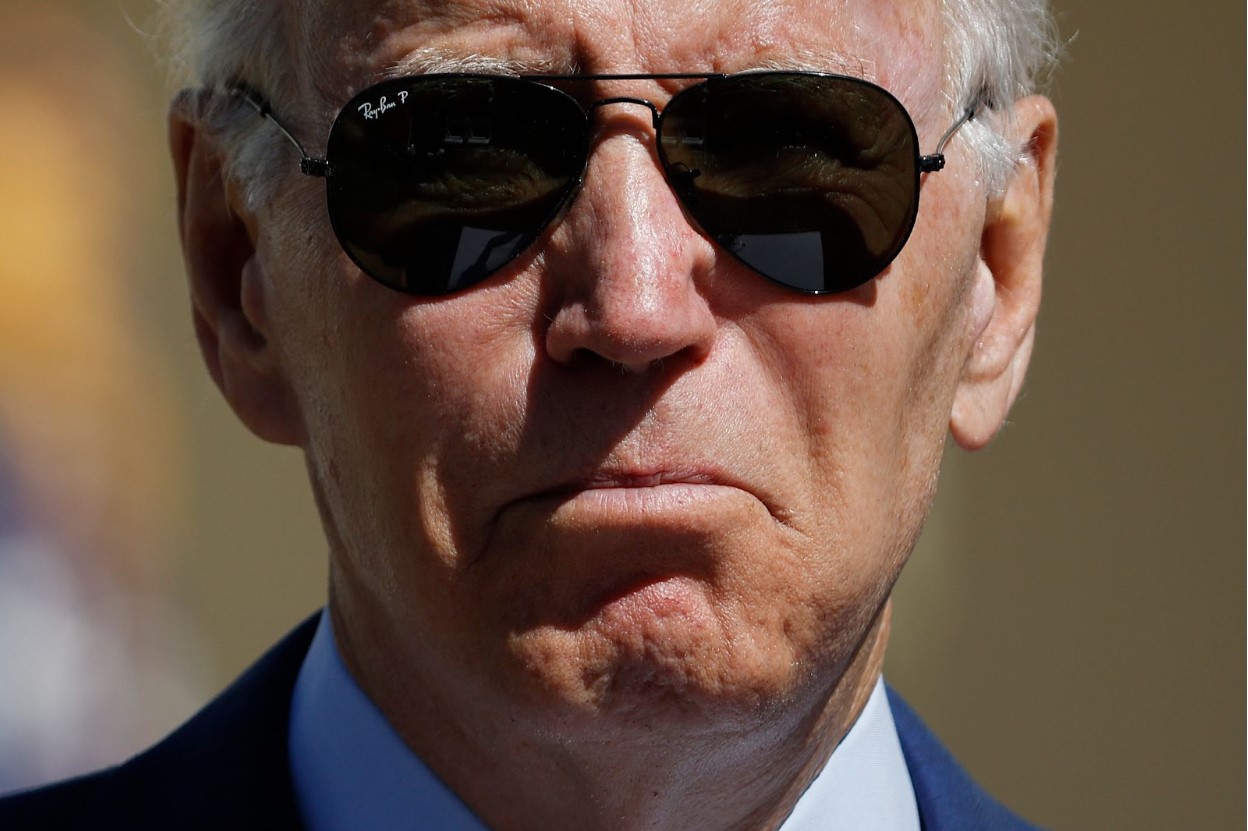 "This isn't normal. Why is anyone pretending otherwise?" said one X user. Another person pointed out that Biden could benefit from some extra assistance. "Guy needs a guide dog to get him off the stage," they said.