Famous People from Brazil Who Lost a Significant Amount of Wealth
Contrary to what most people think, fame is not enough to guarantee financial stability. For various reasons, sometimes the spotlight fades for celebrities and financial problems arise. Usually, the lifestyle of famous people is busy and full of parties, drug controversies, and little to no financial reserves, which further aggravates the problem.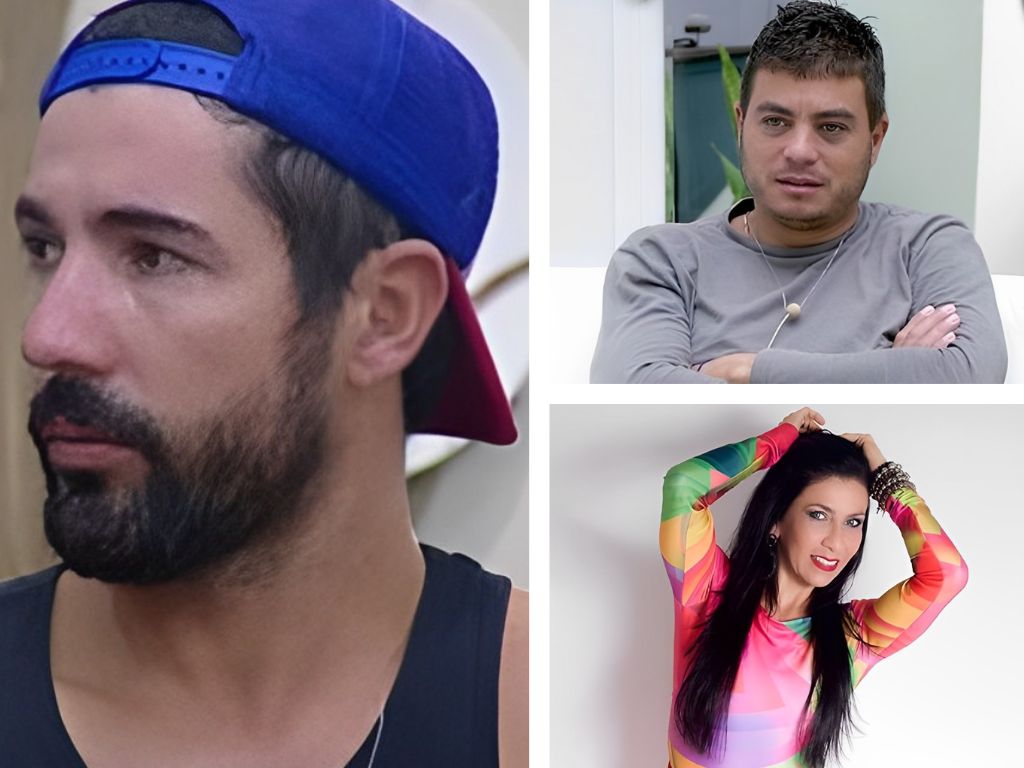 Check out a list of Brazilian personalities who have experienced the taste of fame and the difficulties of failure, but fortunately, some have managed to rise again, while others are still looking for a way to get out of obscurity and the red in their bank accounts!
Maurício Mattar
Maurício Mattar, one of the main heartthrobs of Brazilian television, reached the peak of fame in the '90s, acting in several prime-time soap operas. He was also always in the media because of his romantic relationships with famous women, as well as some scandals involving fights and drug use. As time went by and his image became worn out, the actor began to fade into obscurity and lose his place in the world of celebrities, at the same time that he was involved in bombastic controversies. First, he was sued by his daughter for late payment of child support. Then, the actor was involved in a traffic accident and ended up hitting a motorcyclist.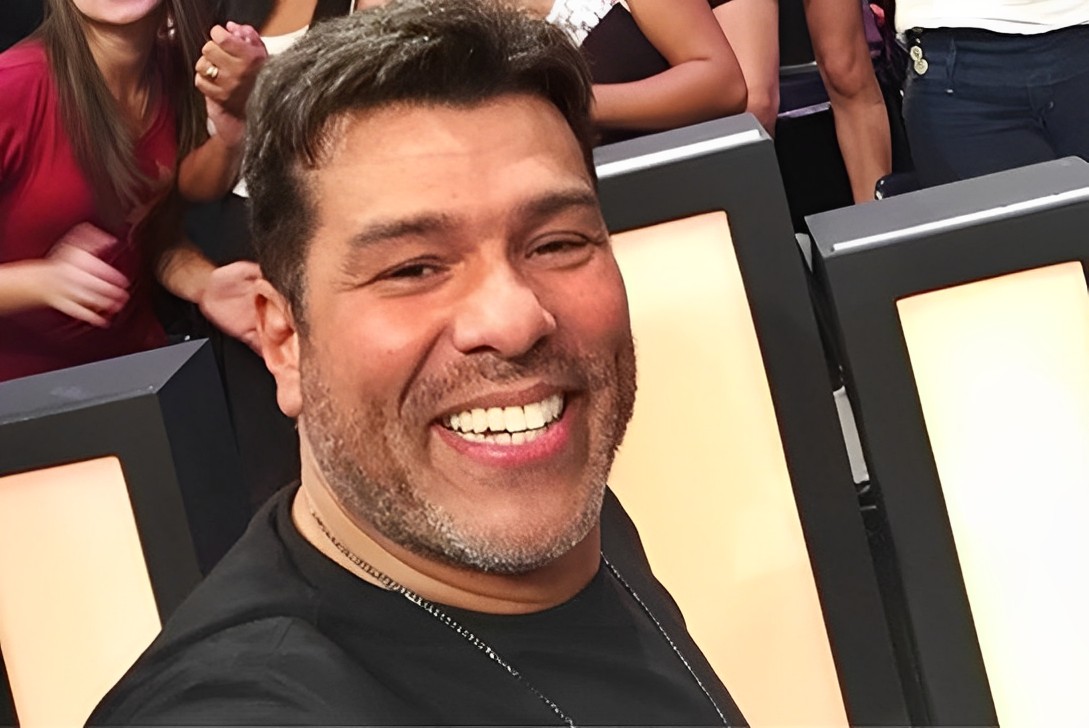 Maurício Mattar had his assets seized by the court due to a hit-and-run accident where he also assaulted the injured motorcyclist by punching and kicking him while he was on the ground. The victim gave up pursuing the case due to a lack of resources to pay for a lawyer. A few years ago, the artist admitted to having a history of drug use. He talked about it in an interview, saying that he wasn't addicted but did use substances. During a period, he even stayed at the house of an ex-wife as a guest. As time passed, his image became increasingly tarnished, and he lost his place in the world of celebrities.
Dedé Santana
The comedian Dedé Santana, a former member of "Os Trapalhões," had a very successful career on the show. However, with the end of the group and poor management of money, the comedian Dedé Santana faced a serious financial crisis and, in 2016, he became indebted and completely without liquidity. Due to the situation, the comedian had to rely on the help of family and friends to pay his bills. In fact, Dedé Santana publicly revealed that he was helped several times by his stage partner and friend, Renato Aragão (Didi).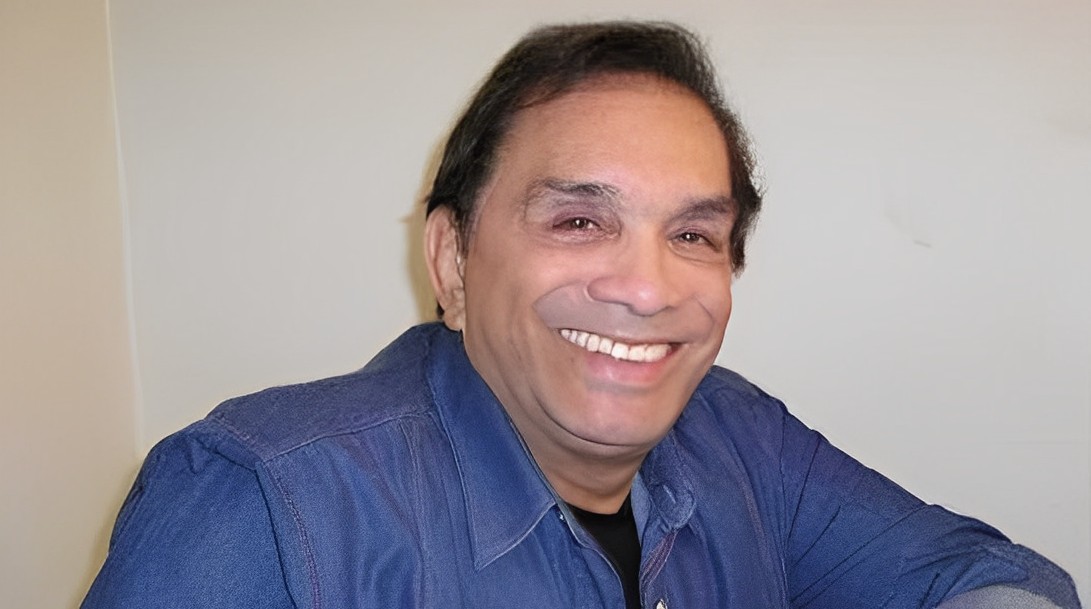 In the same year, he sold his only property in Santa Catarina to pay for the purchase of a smaller house in Rio de Janeiro, where he currently lives.
Mário Gomes
Mário Gomes, who has acted in more than 30 soap operas on Brazilian television and made a lot of money from his work on various channels, ended up becoming poor. That's right! The actor returned to the media spotlight, but this time because of personal drama.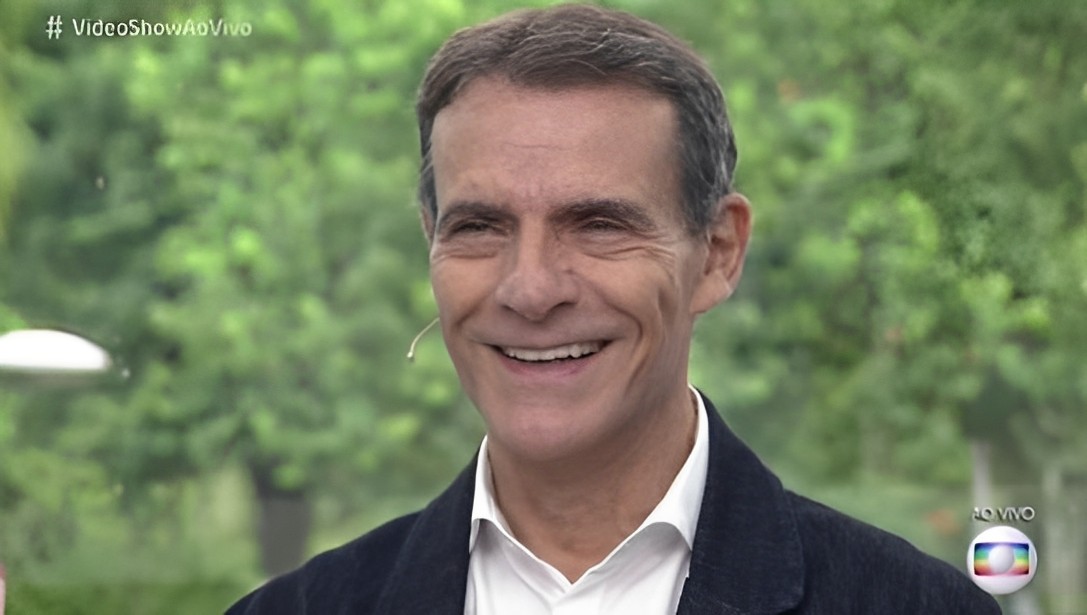 Without getting new roles on television, he started selling hamburgers in the South Zone of Rio de Janeiro to survive, but that does not seem to have had the same success with the public but helped the media to remember the actor. This year, after a long time away from the small screen, he was invited to participate in "Tempo de Amar." Will new opportunities arise? In any case, Mario Gomes always denied going through a financial crisis and guarantees that he has a beautiful house in the capital of Rio de Janeiro with more than 850 square meters and has enough money to live a comfortable life.
Rafael Ilha
Rafael was a sensation among children in the '80s and '90s, having achieved great success as the lead singer of the now-defunct group, Polegar. In recent years, his name has become a headline in the main media outlets, with numerous controversial news stories, mainly related to drug use. He became addicted to crack and even worked in drug trafficking.
The former musician only decided to change his life when he was forced to witness the brutal execution of one of the gang members. After that, he was arrested several times and underwent treatment for drug addiction. In 2018, he participated in the program "A Fazenda," broadcast on RecordTV, and was the winner of that edition. The victory helped to recover his image a little, and the former singer still made good money in the contest.
Rayanne Morais
Rayanne Morais is a Brazilian actress and model. She became known after winning Miss Minas Gerais 2009, Miss Rio de Janeiro 2012, and achieving second place in Miss Brazil that year.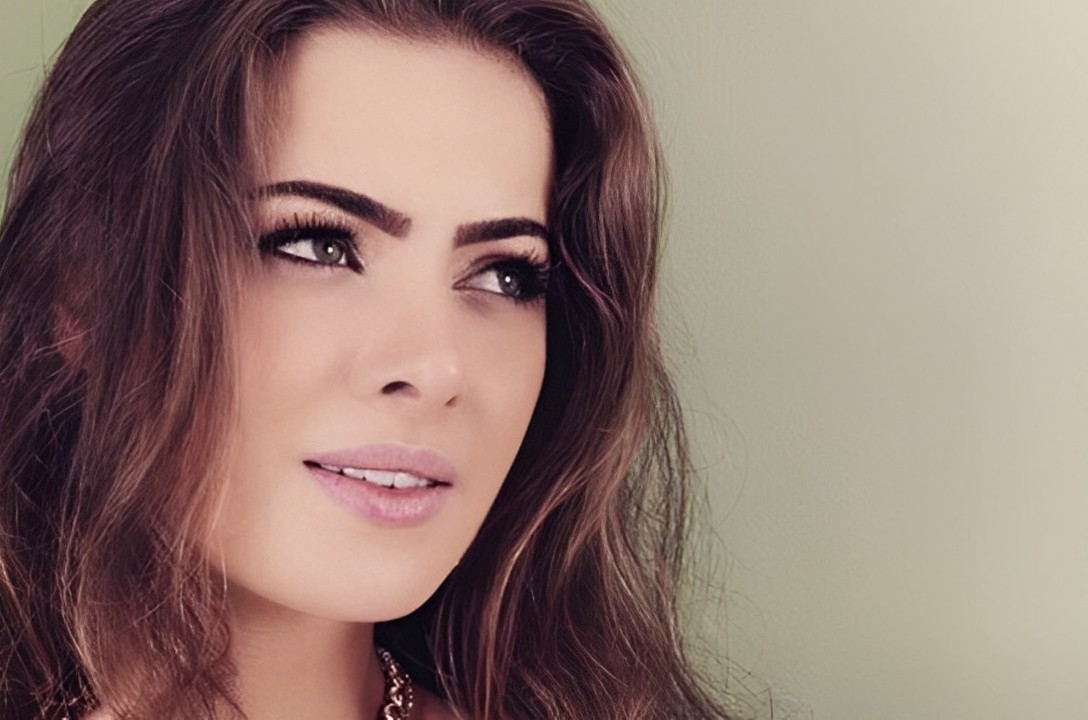 She became known thanks to her marriage to the singer, Latino, from whom she separated in 2016, the same year she participated in the reality show A Fazenda, a program broadcast by Record. The artist was unable to stabilize financially, and in 2017, Rayanne faced serious economic problems and needed the help of some friends to be able to survive and pay off her debts.
Emerson Fittipaldi
Former Formula One driver Emerson Fittipaldi also has financial problems. He was a two-time F1 world champion in 1972 and 1974 and an entrepreneur, but it seems he did not manage his finances well and is currently buried in debt. The list includes a series of million-dollar lawsuits in court. More than 60 cases are pending in the courts of the State of São Paulo. The problems are so many that the São Paulo justice system has determined the seizure of some of the former athlete's assets for more than R$50 million!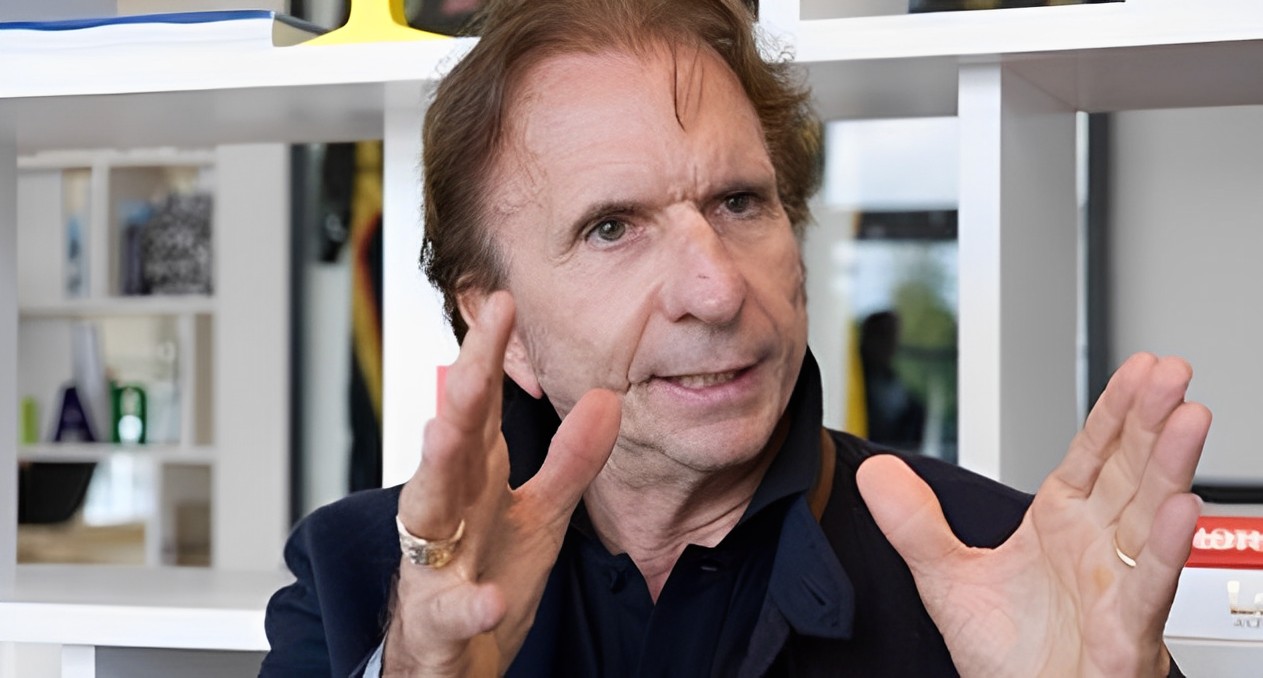 Concerned about his image, Fittipaldi released an official statement last year "guaranteeing that the volume of his assets is greater than the debts." In the statement, he stated that he is recovering financially and downplayed the freezing of his accounts.
Sandro Pedroso
Known as the former boyfriend of actress Susana Vieira, Sandro Pedroso has already appeared in some Globo soap operas. Without standing out in the celebrity career, the guy had to change the course of his professional life and started working as a waiter in restaurants around the city. To supplement his income, Sandro also decided to sell male necklaces and bracelets in a virtual store.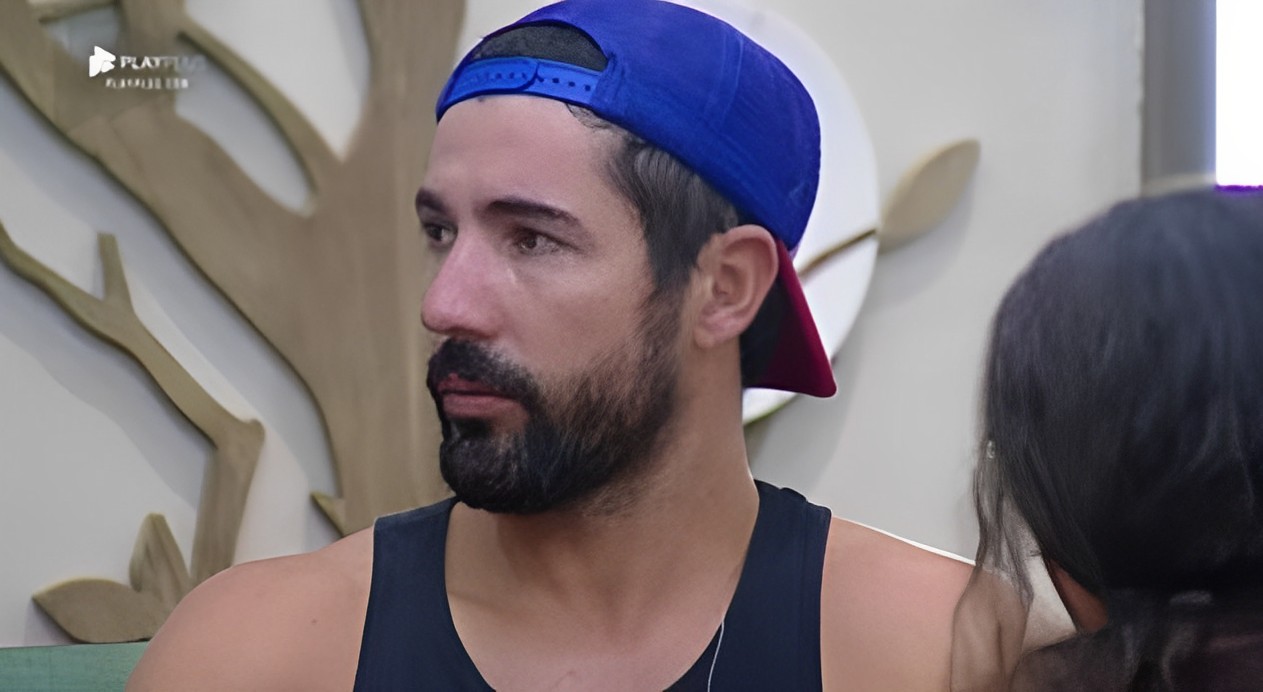 After his romantic involvement with the famous actress from Rede Globo, Sandro Pedroso started a relationship with Jessica Costa, daughter of the singer Leonardo. Without new jobs in television, Pedroso stopped living in São Paulo due to the high cost of living and moved to the interior of Goiás. In 2018, he participated in the reality show A Fazenda on Record TV, but left the program after losing the contest in the Roça against Nadja Pessoa, which ended his chance of becoming a millionaire. His participation in the show was only remembered for his irrelevant passage.
Roy Rossello
Roy Rossello, a former member of the Menudo group and participant in the reality show A Fazenda 7, was a celebrity in the '80s. Despite the success of the band, his fame ended with the group's breakup, when he began to have serious financial problems. To pay his bills, he even sold costume jewelry in a shopping mall in Campinas (SP).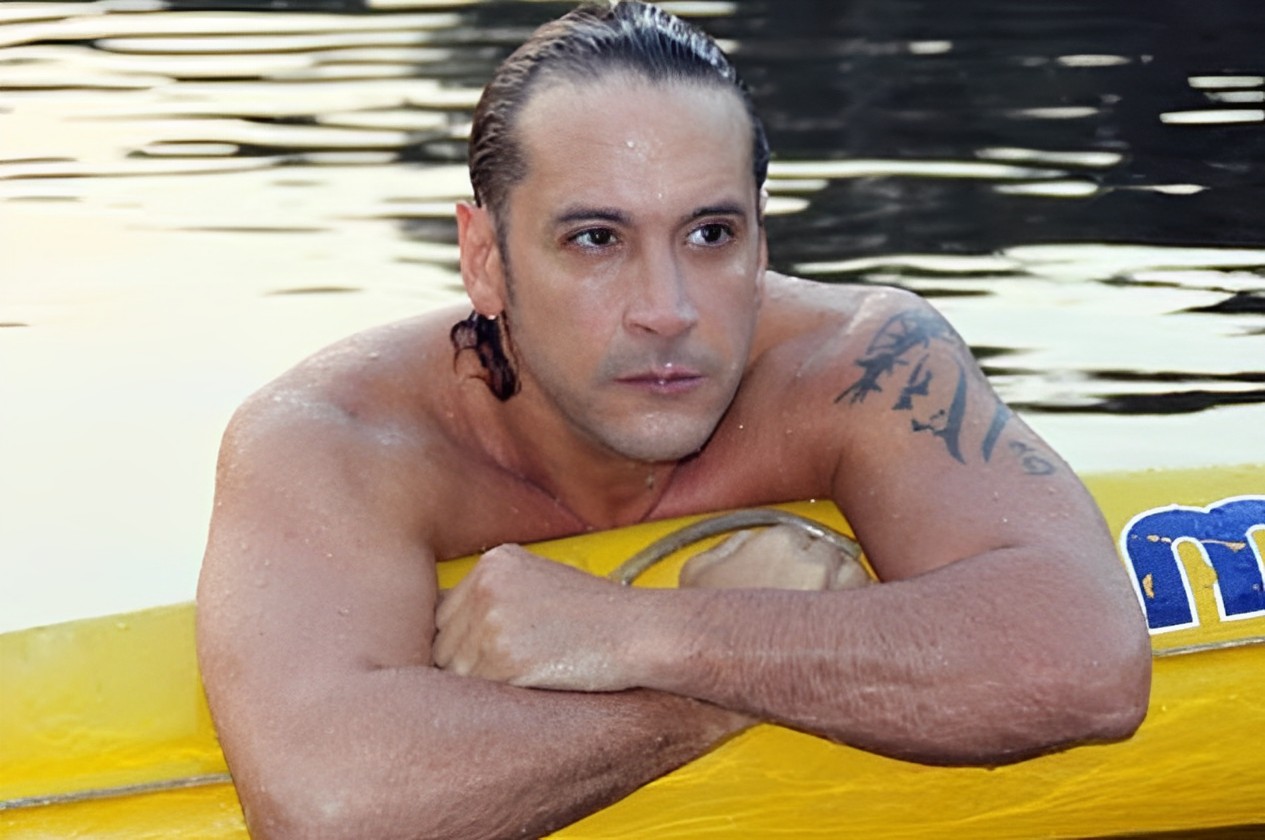 In 2014, during the program, Roy had his arrest decreed for failure to pay child support. Two days later, he was taken to a police station to give a statement. He returned to the reality show on the same day he paid the debt off. However, it seems that the fact did not please the program's followers, and shortly after, he was eliminated. The Puerto Rican was also involved in other controversies, including allegations of being sexually abused by the Menudo band promoter. Today, Roy is a member of the Assembleia de Deus church and visits other churches to share his testimony.
Ricardo Costa
Another former member of the Polegar band. Ricardo Costa performed in several shows at the height of his fame. In the early 2000s, after leaving the group, the musician graduated in Law and Culinary Arts. He opened a restaurant in Mogi das Cruzes and invested in a food truck bus to sustain himself, but both businesses failed.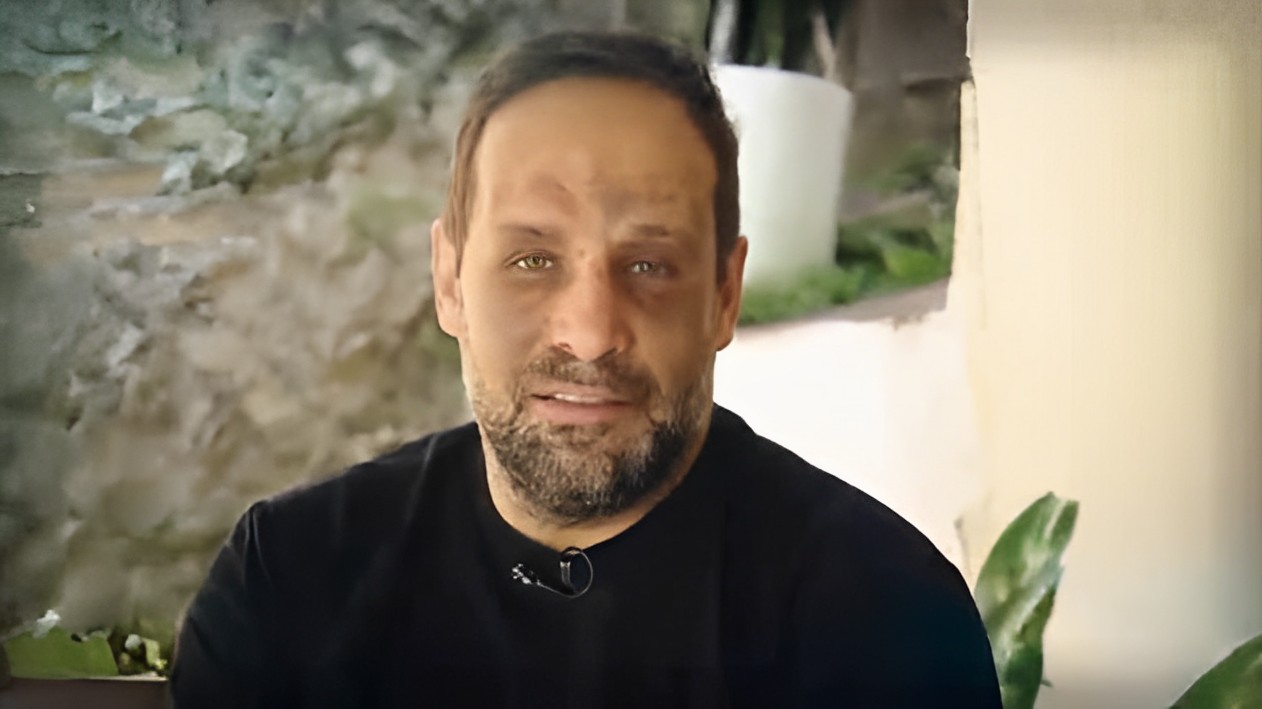 At rock bottom, Ricardo Costa even asked for money on his Facebook, counting on the help of fans to pay off debts of rent, child support, electricity, and loan sharks, among others. Now, the chef only survives thanks to the help of his family and some neighbors in the city of Taubaté, in the interior of São Paulo, and of course, he continues to nourish the daily dream of rebuilding his professional life.
Marcos Oliveira
Marcos Oliveira was part of the cast of the TV show A Grande Família, where he had great success with his most famous character, the pastry chef Beiçola, recognized by the public to this day. The eternal Beiçola is currently facing health and financial problems. Recently, the actor, who does not have any assets and is facing eviction from his home, shared a banner with his Pix number and wrote in the social media caption: "Every donation matters. Help me." The request moved fans who left several messages of support on his Instagram.
The actor's latest idea to raise funds was to raffle off a new cellphone he received from a friend to pay for his household and healthcare expenses. We hope Marcos Oliveira can overcome this financial hardship by achieving good health!
Sérgio Hondjakoff
The eternal "Cabeção" from Malhação also used social media to ask for help. The young man has been looking for work but hasn't found any acting roles. Faced with difficulties and in search of a better life, he decided to spend some time in the United States, where he worked in a restaurant. After seven months in the U.S., the artist returned to Brazil, continuing the fight for an opportunity on the small screen.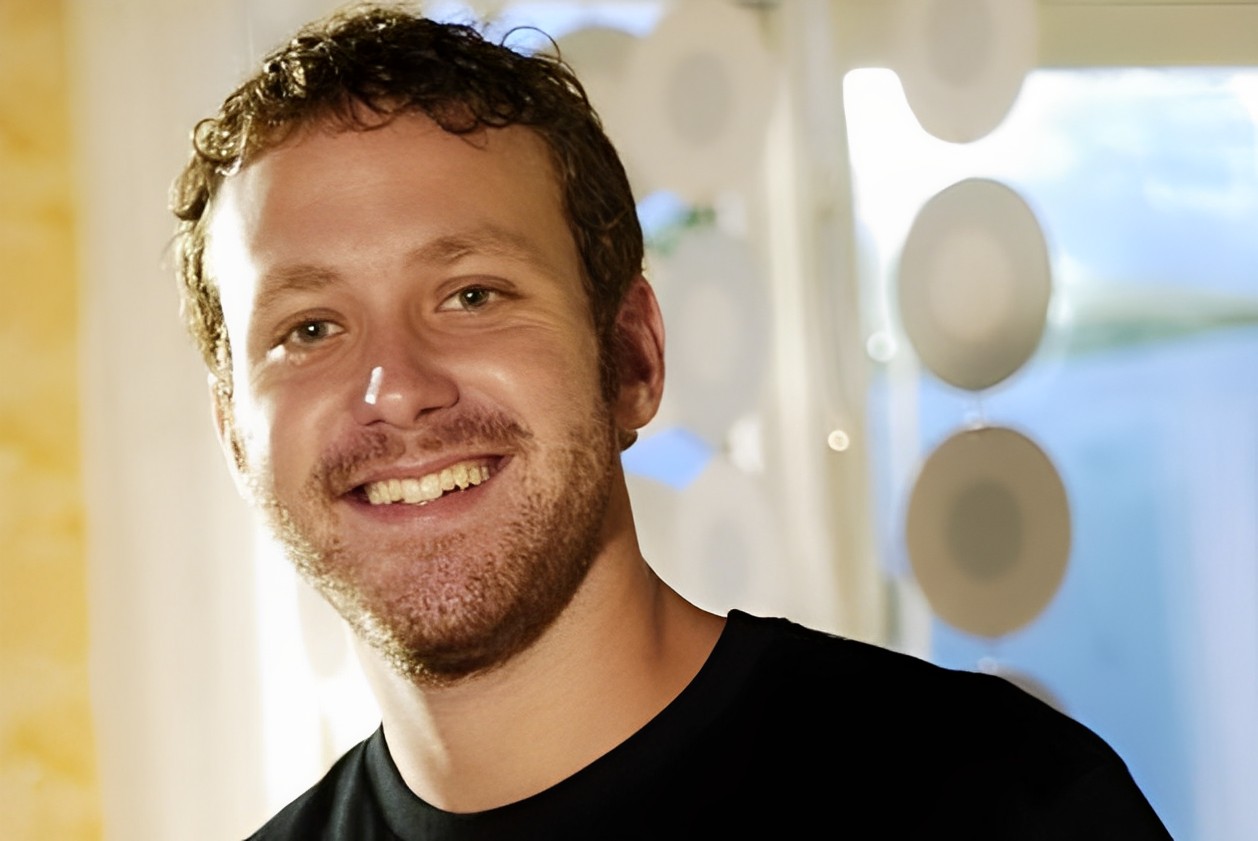 Currently, he is undergoing drug rehabilitation treatment at a clinic in the interior of São Paulo. His last television job was in 2014 when he worked as a reporter for the "Vídeo Show" on Rede Globo.
Dhomini
The winner of Big Brother Brasil 3 was not able to manage the prize of R$500,000 after the end of the reality show. The contestant from Goiás sought new opportunities on TV but did not succeed. Taking advantage of his fame, the ex-Big Brother ran for city council in his hometown but did not get enough votes to be elected.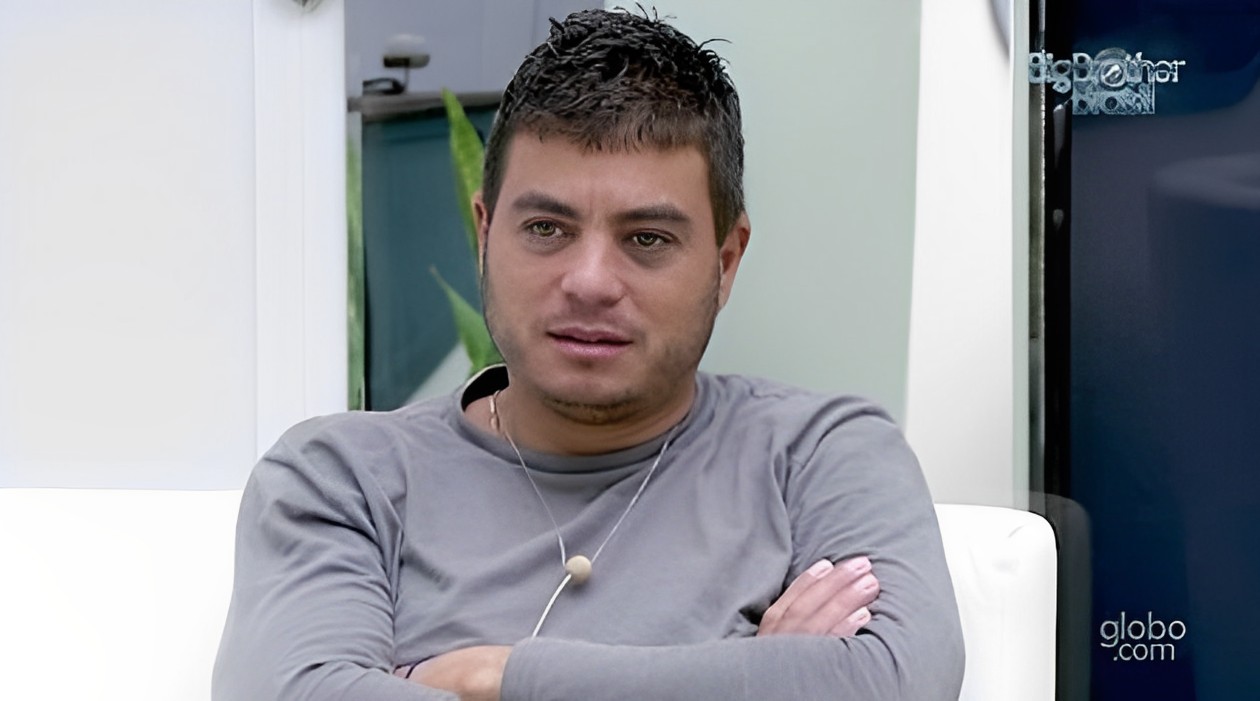 After previous attempts, the young man tried to form a country music duo called Dohni & Dohmini, but he couldn't convince the public and make money in the music industry. Faced with failure in his pursuits, he now sells cosmetics with his wife, Adriana, with whom he has five children. Dhomini and Adriana also give lectures on product sales and how to succeed in business.
Marcelo Barros
The former Globo actor debuted on television in 1995 and became known for his performances in soap operas such as A Próxima Vítima, Chocolate com Pimenta and Ti Ti Ti. Away from TV since 2012, Marcelo Barros seems to have completely abandoned his acting career.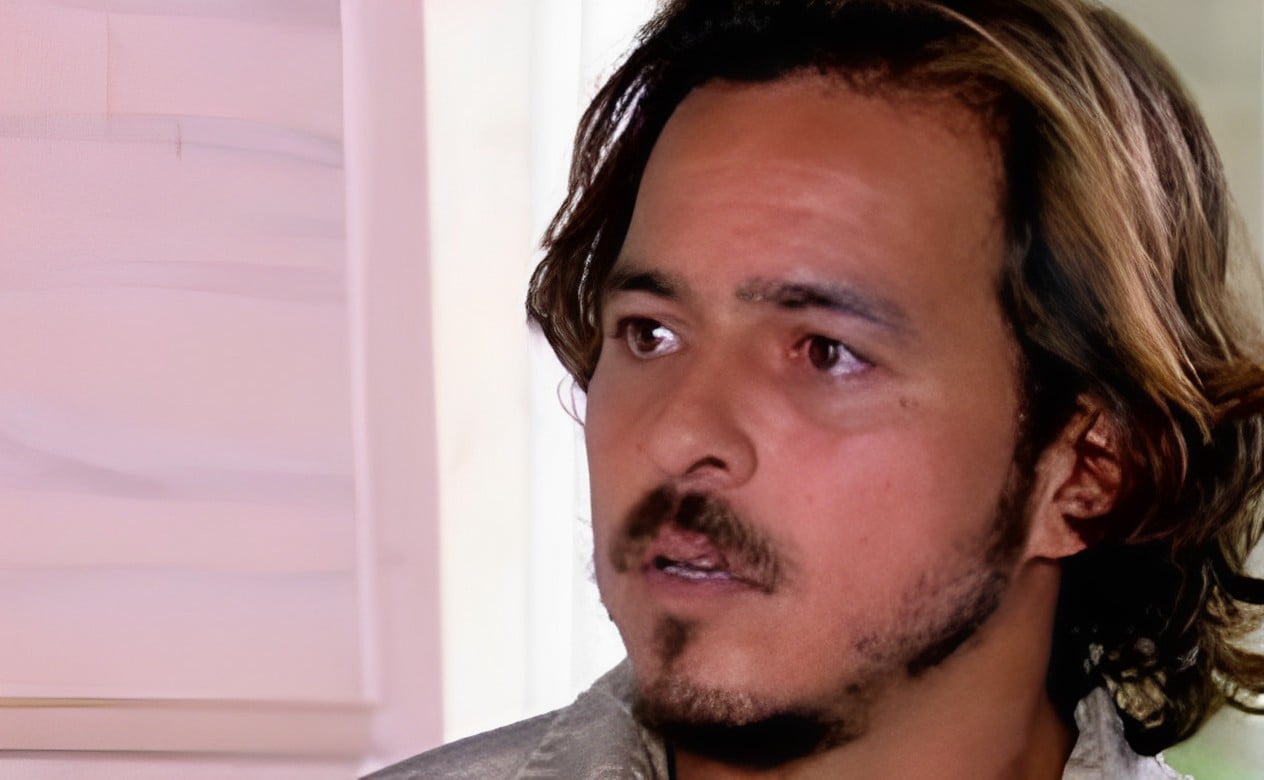 Currently, he lives on the island of Itacuruçá-RJ, in a house owned by the late Globo director Jorge Fernando, his adoptive father. On the island, Marcelo Barros leads a peaceful life. He lives with pets and enjoys playing video games, fishing, and admiring nature.
Rodolfo Almeida
Away from the spotlight since 2017, Rodolfo Carlos de Almeida, who gained fame in the late '90s as part of a duo with ET on the TV show Domingo Legal, is currently going through financial problems. At the height of their fame, the duo ET and Rodolfo even recorded a CD full of funny lyrics and sold over 200,000 copies. Among their hits was "A Dança do ET," which played with the duo member's unique appearance.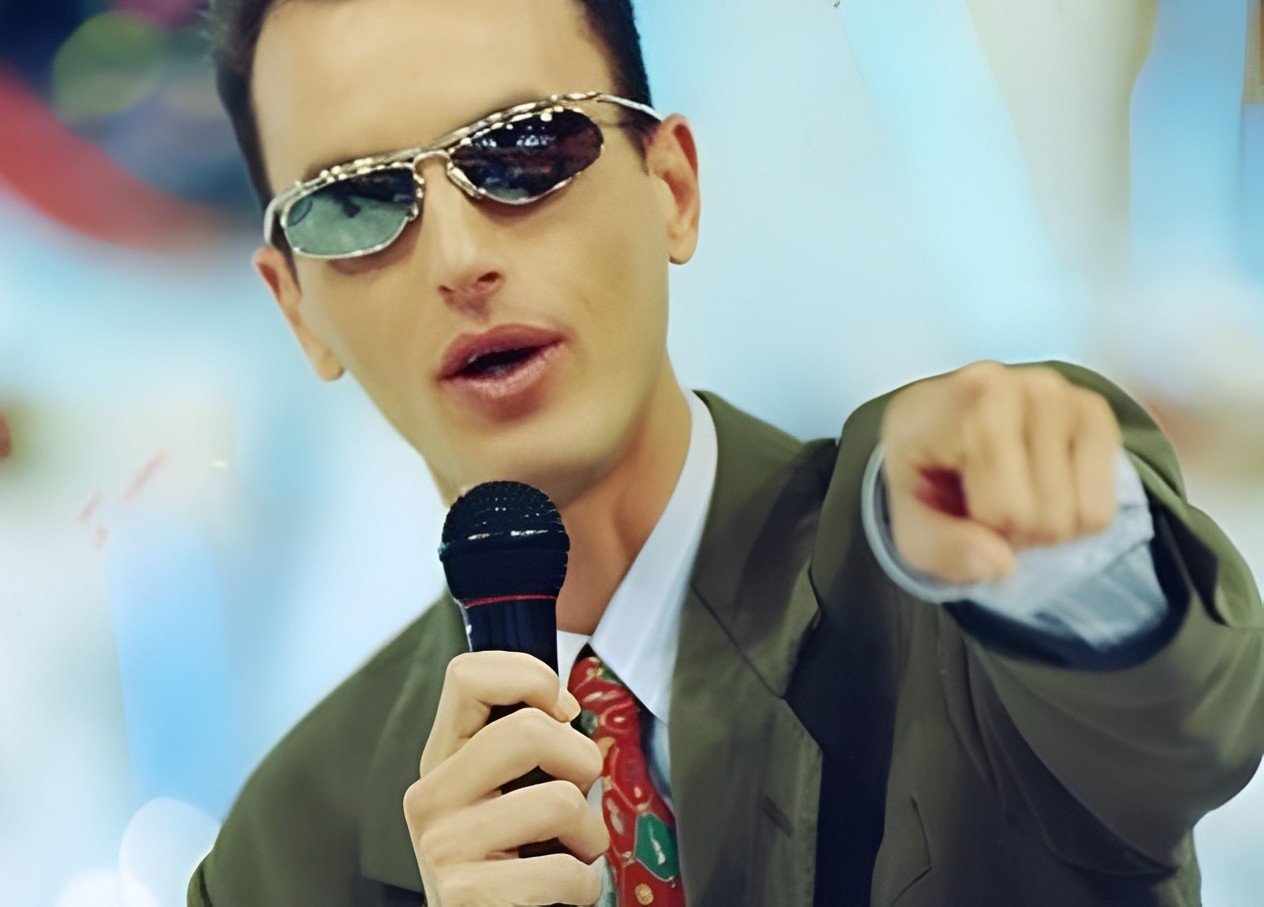 The end of the partnership between the two came in 2001. At the time, Rodolfo continued working alone as a reporter on Domingo Legal. However, in 2015, he terminated his contract with the TV station and abandoned his television career. In 2017, Rodolfo was invited to participate in a humorous segment on the program "A Noite é Nossa" aired by Record TV. He even recorded a few episodes, but the segment was soon taken off the air due to a lack of audience. In 2018, Rodolfo made news again, but this time due to a million-dollar lawsuit he filed against SBT. Unable to find new TV opportunities, the comedian started working with a friend on organic product farming on a farm located in the countryside of São Paulo, where he saw his income drastically reduced.
Marcos Oliver
The model and actor became known for participating in the TV shows Teste de Fidelidade and A Fazenda 6. However, he was unable to maintain his fame for long. His participation in the reality show was marked by many conflicts and intrigues. Unfortunately, new TV opportunities did not arise for the former actor.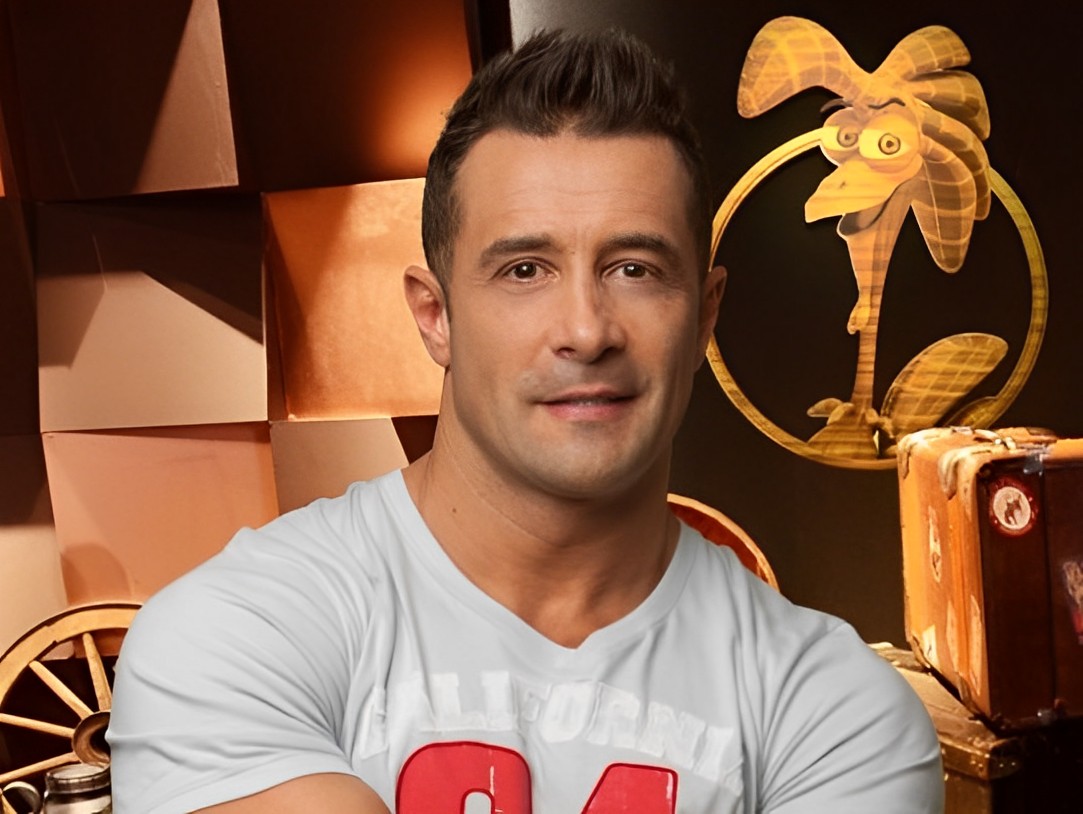 In 2016, he sought a different kind of job and even made money as a living mannequin in a store in downtown São Paulo. He has also been arrested on charges of failing to pay child support for his daughter Letícia. The former cowboy's debt to the court is estimated at more than R$55,000. Today, he is off TV, unemployed, and going through serious financial problems. Marcos Oliver has been asking for help from family and friends to survive.
Marcos Winter
The actor, now 56 years old, played Joventino Neto, also known as Jove on the 1990 soap opera Pantanal, written by Benedito Ruy Barbosa. Alongside Cristiana Oliveira, who played the iconic Juma Marruá, the artist achieved tremendous success when the show aired on the now-defunct Rede Manchete.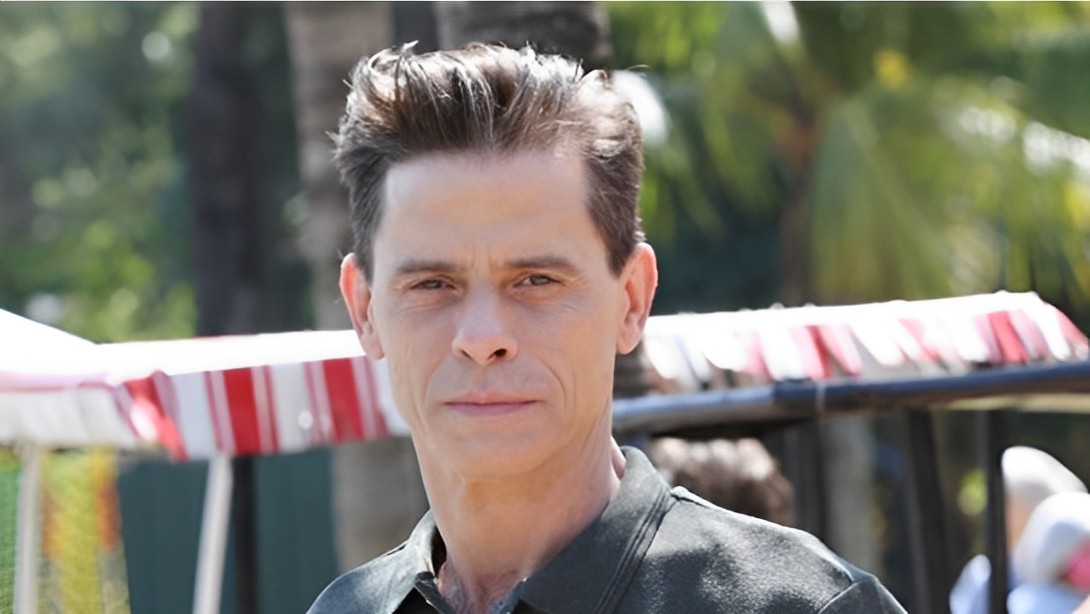 In the following years, the spotlight on the former Globo heartthrob faded in his career to the point where Marcos Winter declared serious financial problems in 2010. After being unemployed for five years, he was forced to sell his mansion in Rio de Janeiro to pay off his debts. The good news is that Winter is back on screen. After a long period without any roles, the actor went straight from the end of filming for the HBO series Magnífica 70 to telenovelas on RecordTV. Phew – let's hope he shines on TV again as he did before!
Sander Mecca
Former member of the band Twister, singer Sander Mecca, was very successful with the young audience of the 2000s. After the band's breakup and without new job opportunities, the vocalist went through difficult years, sunk in vices and debts. He even sang in the subway of São Paulo to support himself and promote his music.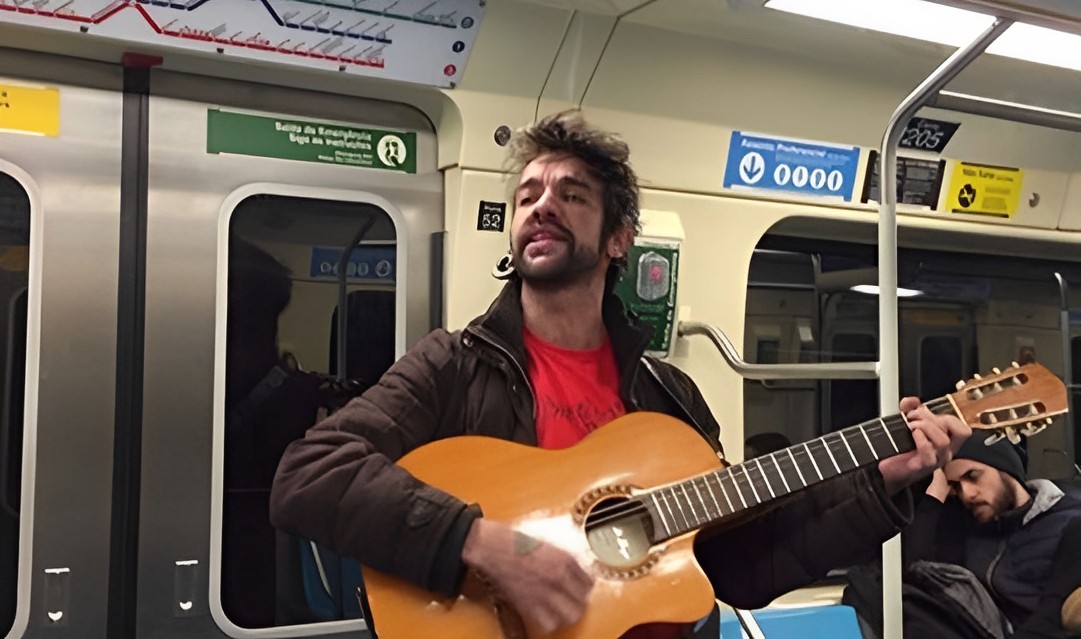 In 2003, the musician was arrested for drug trafficking and spent nearly two years incarcerated. After his release from prison, he sought help to overcome his addiction and went through four rehabilitation clinics, with his last stay in 2020. Currently, Sander has plenty of reasons to celebrate life. He has just become a father. His first daughter, Sofia (whom he had with his wife Adriana Rodrigues), was born healthy. Additionally, the singer has been drug-free for six months.
Neusa Borges
Veteran actress Neusa Borges, who hasn't appeared in soap operas since Escrava Mãe in 2016 on Record TV, is another celebrity who has publicly lamented the lack of work on television and financial difficulties.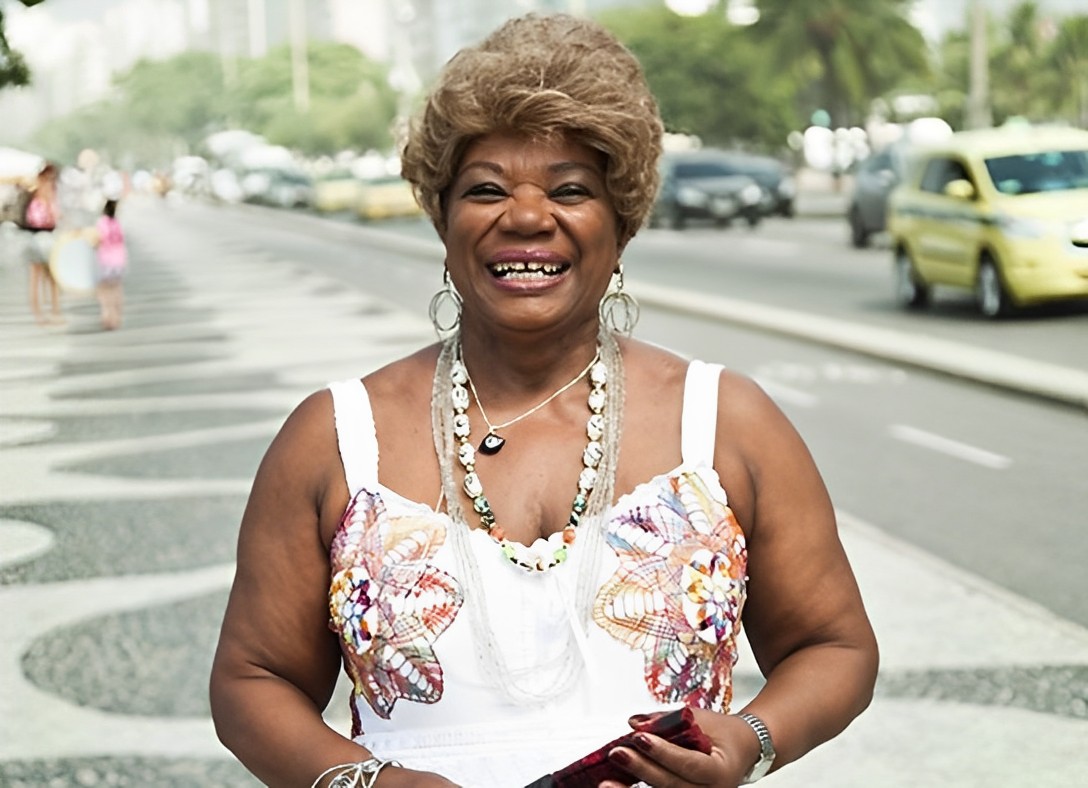 She revealed that she sold her thrift store, which was her source of income, during the pandemic to avoid expenses and debt with the closed location. Fortunately, things seem to be improving for the actress, as she was recently hired to be part of the regular cast of the third season of A Divisão, a series on Globoplay.
Gretchen
The dancer and singer, known artistically as Gretchen, is the eternal queen of the "rebola" dance. A phenomenon of the '80s, she is currently 63 years old. At the height of her career, Gretchen performed on almost every TV show as one of the main sex symbols of the country, singing, dancing, and shining in various segments.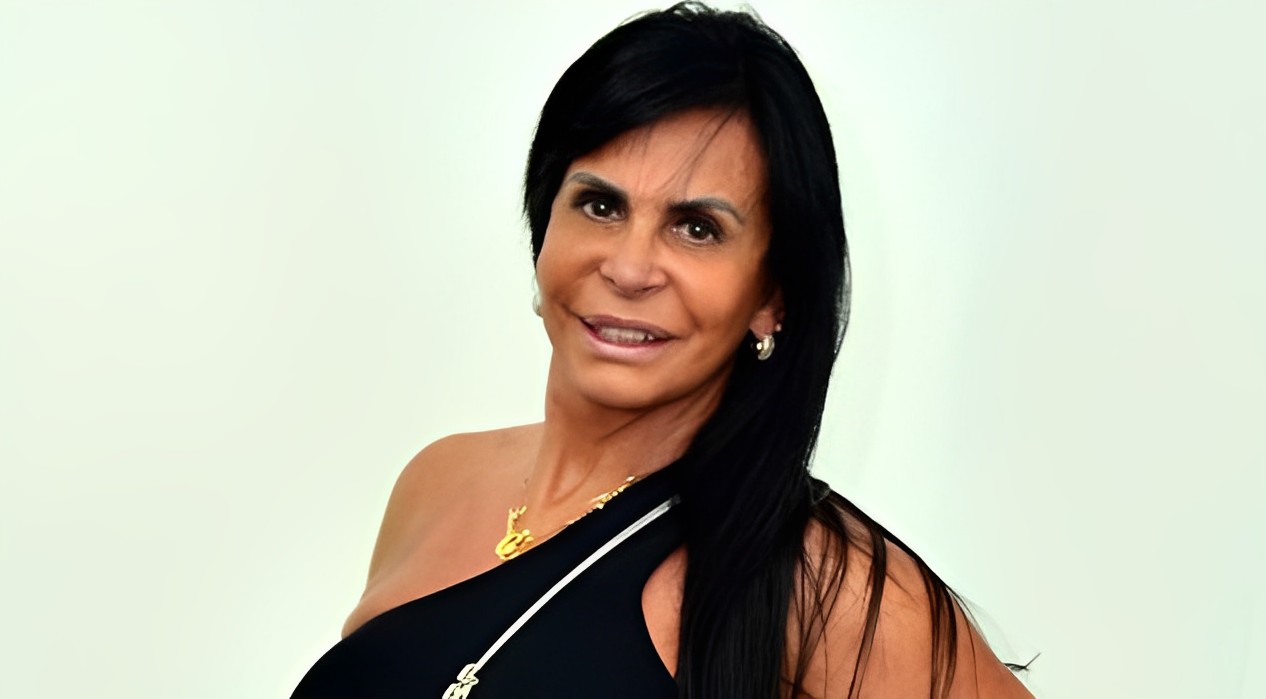 The artist also appeared in 3 adult films and posed naked for men's magazines, in addition to participating in various reality shows and writing an autobiography. Although she was seen working as a waitress in a Florida coffee shop in 2011, the artist denied ever having financial problems. Throughout her life, Gretchen had several relationships and has been married 18 times. She is currently in a stable relationship with musician Esdras de Souza. The artist is the mother of actor and politician Thammy, as well as Décio, Sérgio, Gabriel, Giúlia, Jennifer, and Valentina.
Joana Fomm
In 2016, actress and journalist Joana Fomm surprised her fans by talking about the lack of new opportunities on television. Without financial reserves, the veteran, a star on Globo, even asked for help from friends on the internet. Life was not easy for the talented actress, who faced several obstacles in her path from a very young age. Joana Fomm's childhood was marked by poverty and some tragedies. When she was four years old, her mother and grandmother died in a flood. Her father was unable to raise the girl, so he gave her to a distant couple of relatives who adopted her. With the separation of the couple, Joana was raised by her stepmother without many luxuries.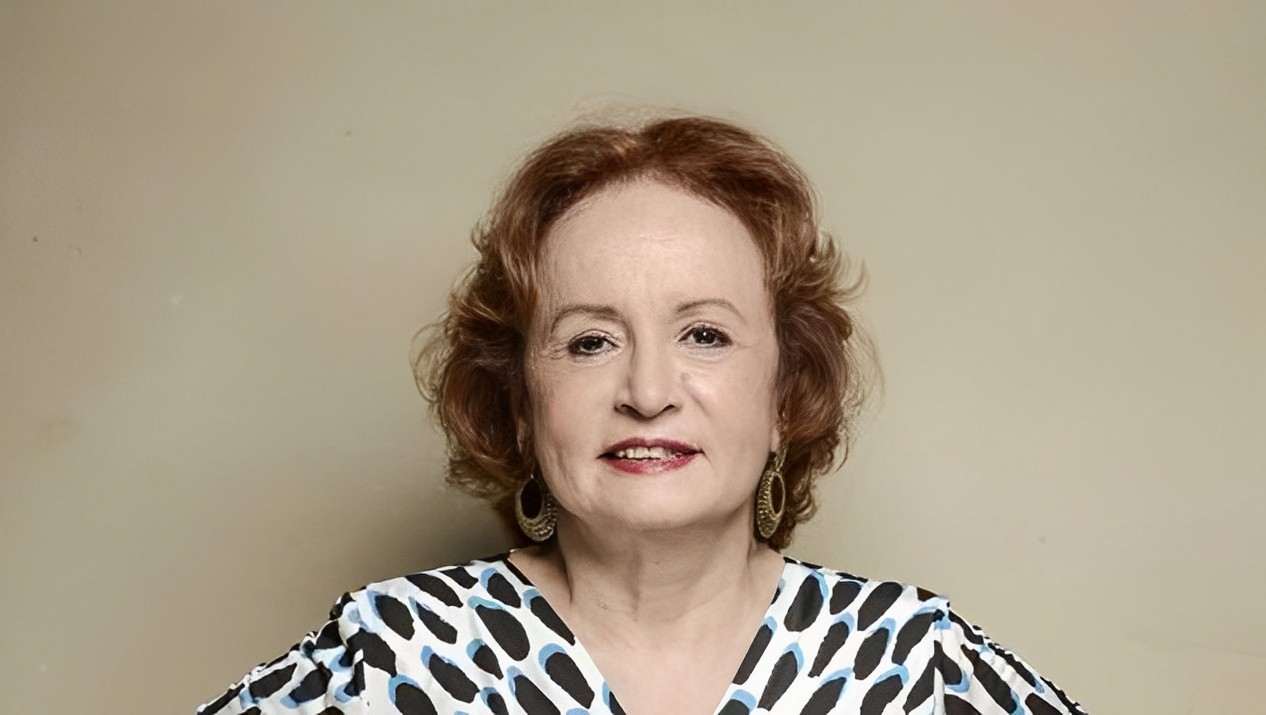 Theater entered her life when she was fifteen years old, and soon after she entered television and had a successful career, starring in dozens of soap operas, movies, and series. In 2007, the actress fought a long battle against breast cancer, and in the same year, she was diagnosed with an incurable neurological disease, dysautonomia, which affects the autonomic nervous system, causing loss of control of some organs and also one's own movements. Fortunately, in 2019, the veteran actress was able to return to television when she made two appearances on the series Sob Pressão playing a nun and worked on the sitcom República do Perú, produced by TV Brasil.
Norma Blum
Norma Blum has been looking for work for a while but has not yet been able to find a new opportunity on television. She has been away from drama since 2015, when she was part of the cast of Além do Tempo on Globo.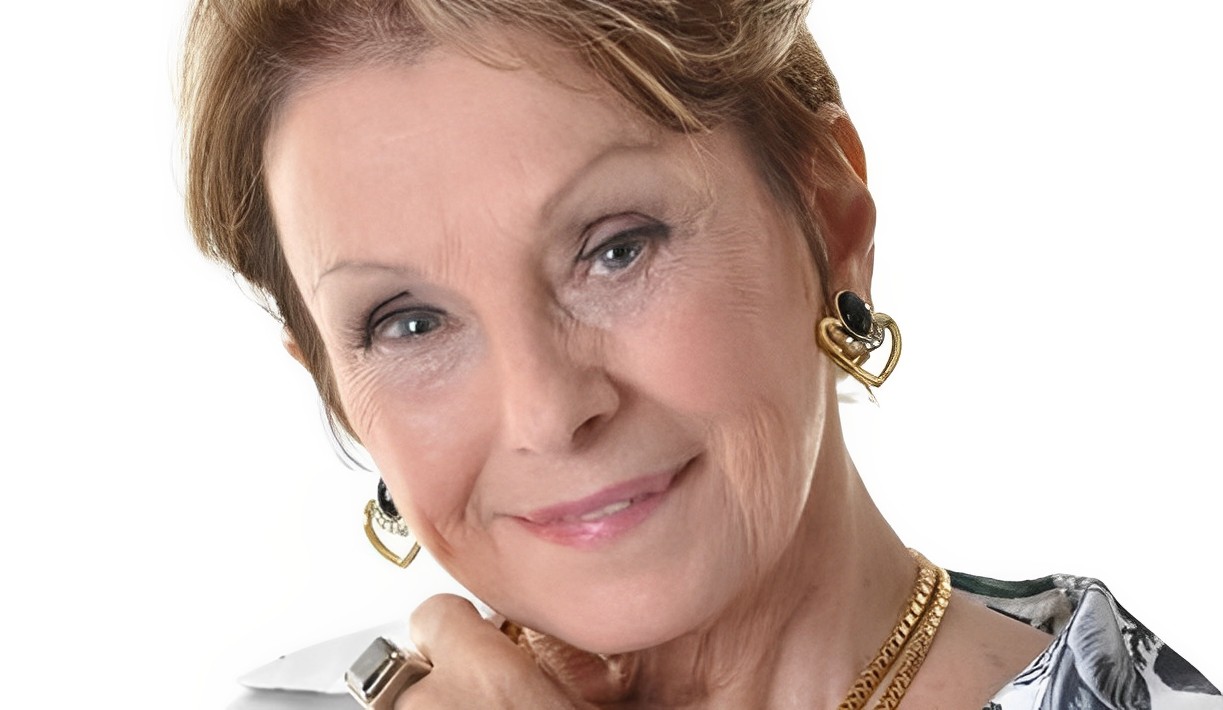 To support herself and avoid getting into debt while waiting for a good job in the artistic field, the polyglot actress Norma Blum uses social media to promote her services as a translator specializing in book translations, biographies, and texts. She is a strong and determined woman!
João Velho
Famous for his role in Malhação in 2004 as Catraca, the drummer of the band Vagabanda, which featured actors Guilherme Berenguer and Marjorie Estiano, he was very successful in the series. The actor, son of Cissa Guimarães and Paulo César Pereio, had been without acting on TV for four months when he openly appealed on social media for work and promised to honor all commitments.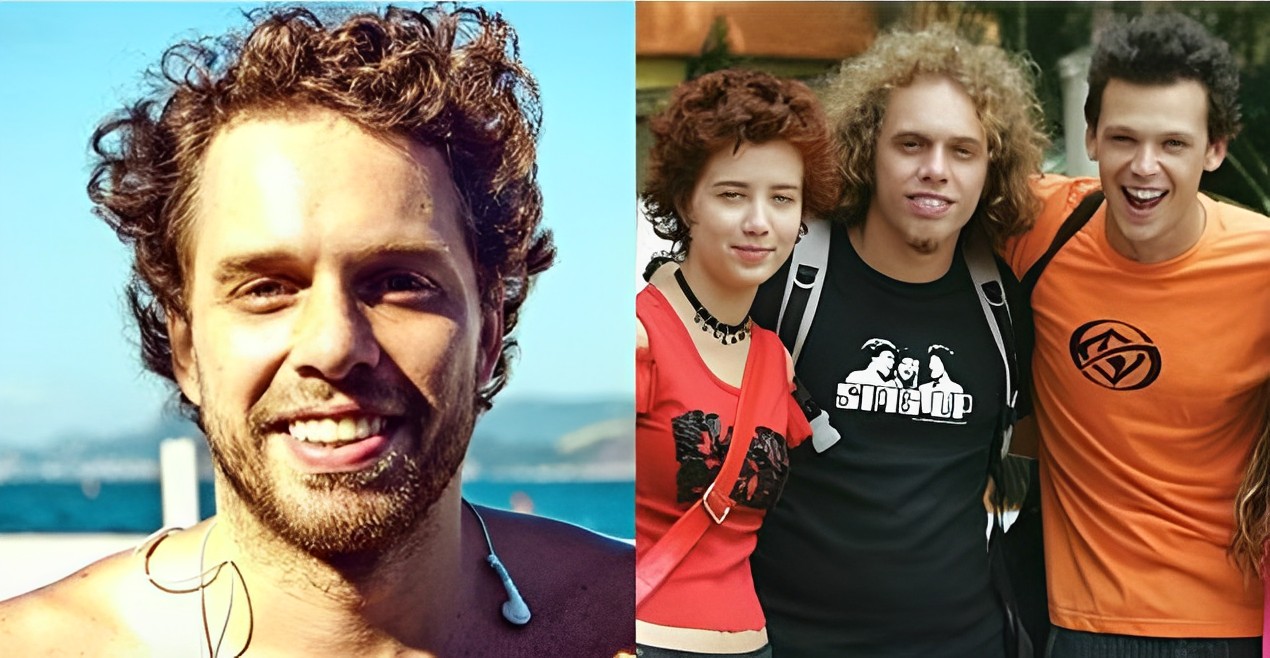 It seems that the outburst worked! In 2017, he was invited to act in Sol Nascente on TV Globo and in O Rico e Lázaro on Record, in addition to having a special appearance in Malhação – Vidas Brasileiras.
Giovanna Gold
The actress started her artistic career in the '80s but gained prominence on TV in 1990 when she played the unforgettable Zefa in the soap opera Pantanal, with the character being a huge success. With fame, new opportunities arose, and the actress even had a role in the program Show do Tom by Tom Cavalcante on RecordTV until 2012. The following year until 2015, she was present in Chiquititas, playing Carmem Almeida Campos, the main villain of the story.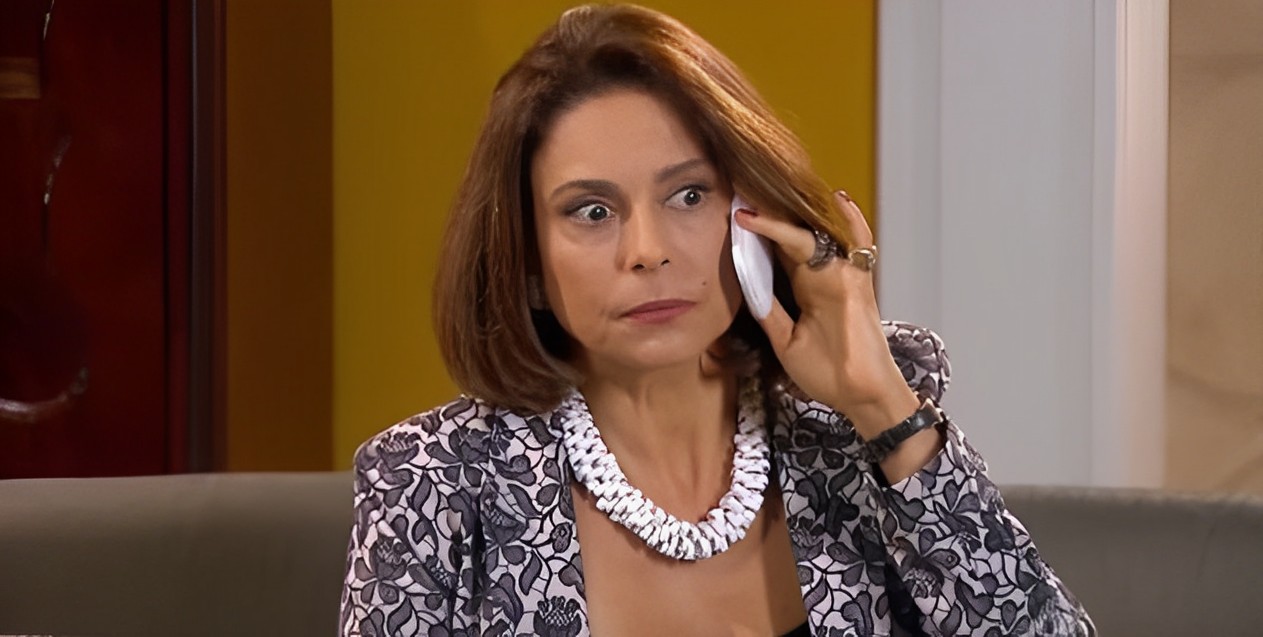 Since then, the actress has been having financial problems, and to make matters worse, she claims that she did not receive payment from SBT for the image rights of the rerun of the soap opera Chiquititas. On social media, Giovanna Gold makes posts asking for a job: "I have no shame, I send messages through Facebook and say 'Sorry to bother you.' The other day, [writer] Marcílio Moraes made a post saying he's going to do a miniseries or something. So I commented, 'Congratulations, do you have a role for me?' I'm not doing anything wrong, except asking for work."
Allan Souza Lima
The charismatic funk artist Nenezinho will always be remembered by the legion of fans of actor Allan de Souza Lima, currently 37 years old. He hasn't had a relevant role on TV for 5 years, despite some appearances in movies. His last work on television was in 2017 when Allan played the Indian Ubirajara in the TV Globo soap opera Novo Mundo. In the movies, the actor starred in prominent roles in 2019 in the films A Menina que Matou os Pais and O Menino que Matou Meus Pais.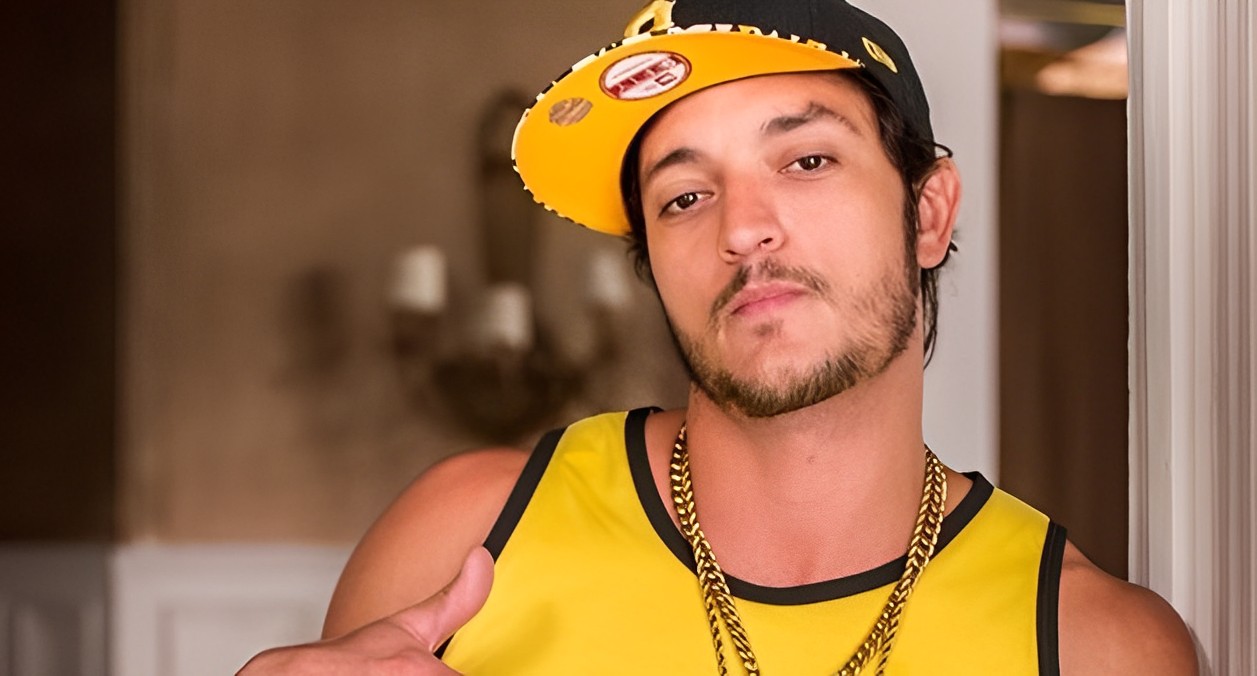 Since then, the talented actor, producer, director, and screenwriter, constantly expresses on social media his desire to get new jobs and shows interest in continuing to act on TV. Recently, the Pernambuco native drew attention on his social media by sharing a naturalistic click for his legion of followers.
Marcelo Benny e Charles Guttenberg
Shortly after being let go, the comedians Charles Gutemberg and Marcelo Beny, who played Rapadura and Bananinha, respectively, were fired from SBT in 2017 after almost 15 years on the network. The duo was part of the cast of A Praça É Nossa and Comando Maluco.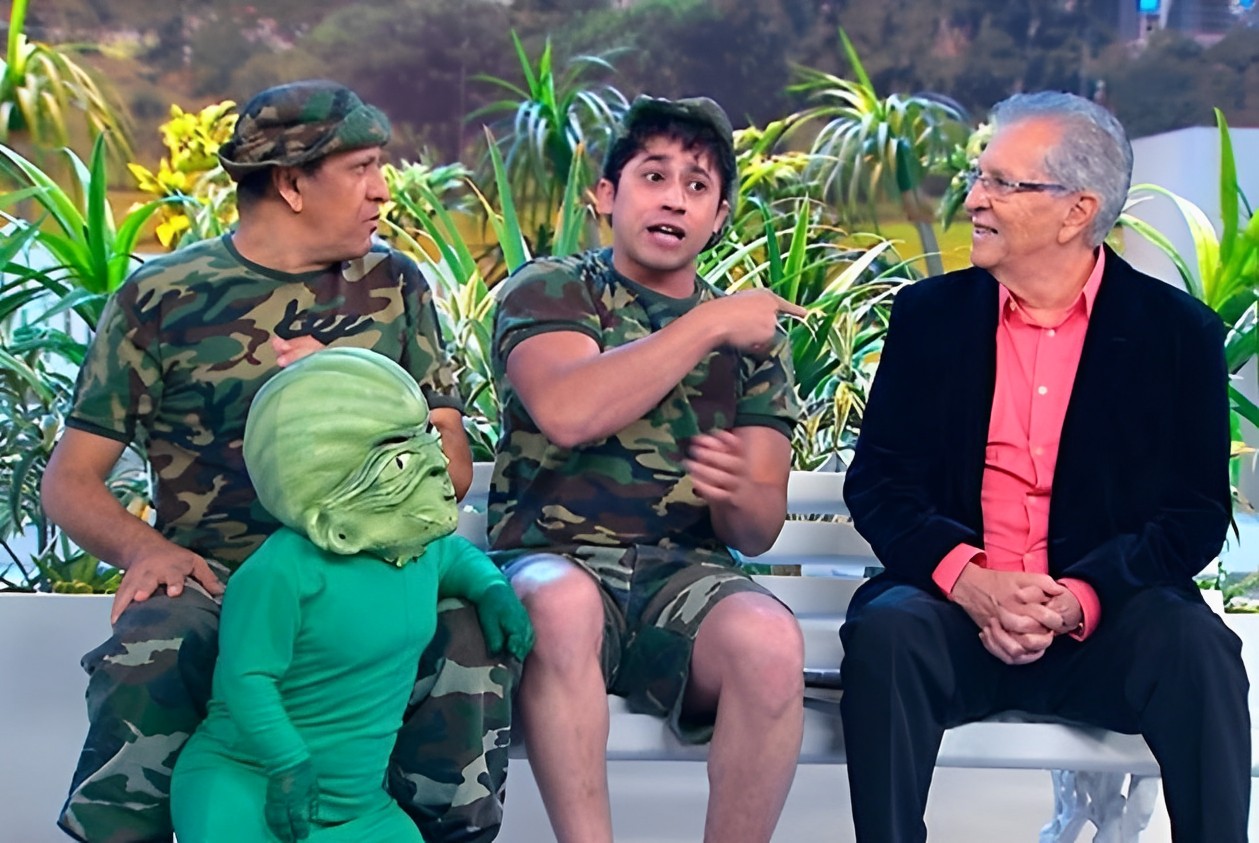 Immediately after their dismissal, the comedians turned to social media to post a video on Facebook asking for a chance on other networks. In their appeal, they said they were in dire need of work. Unfortunately, in 2019, Charles Gutemberg passed away due to complications from intestinal surgery.
Renner, da dupla "Rick e Renner"
After a few years away from the public eye, the duo Rick & Renner announced their return to the stage. Recently, the sertanejo singers released individual singles, including the great song "Morrendo de Saudade" released in June 2022, much to the delight of their fans!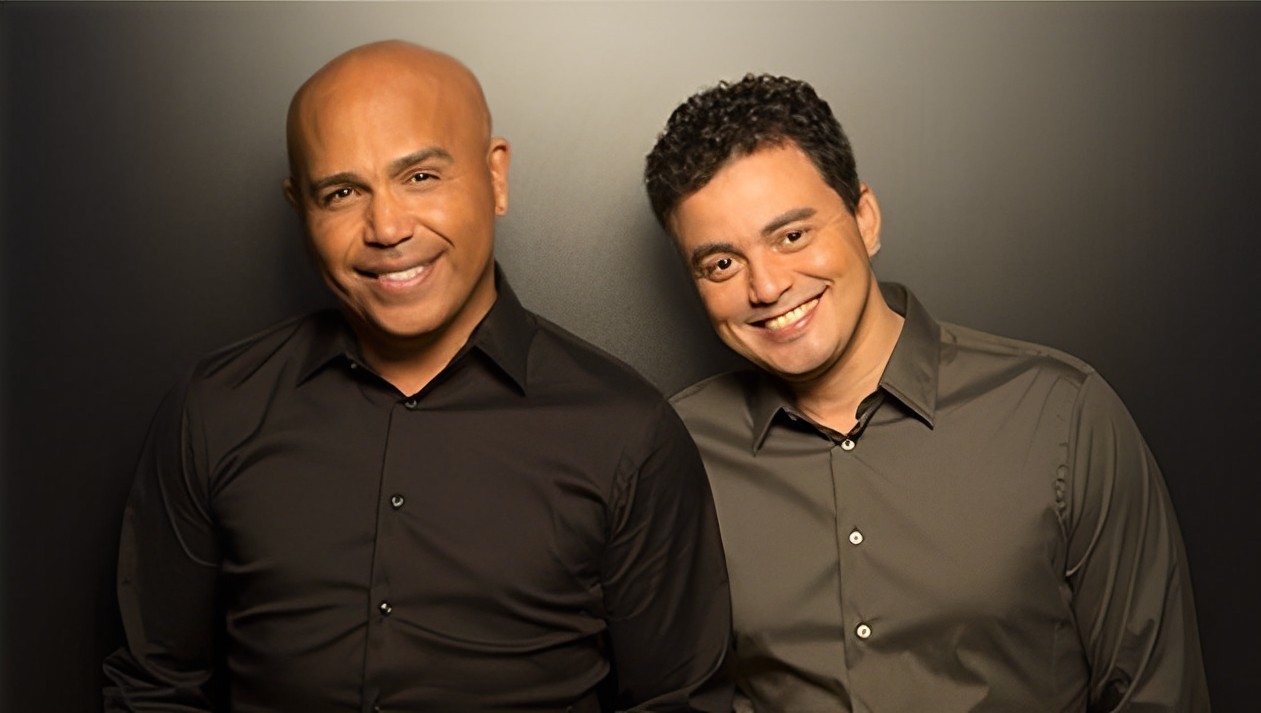 Rick and Renner have been very successful in Brazil but faced financial difficulties between 2010 and 2012 with the separation of the duo. They reunited, but new disagreements between the sertanejos led to another separation in 2015. Singer Renner even shared his financial struggles on the TV show Domingo Espetacular on Record. At the time, he publicly stated that a friend had lent him money so he could eat and pay child support.
Pepê e Neném
It was with the success of the song "Mania de Você," released in the late 90s, that twin sisters known as Pepê and Neném became famous throughout Brazil. The irreverent and captivating duo went through several financial crises, including being threatened with eviction due to a huge rental debt. With no money and no one to turn to in their family, Pepê and Neném relied on the help of actor Dudu Ramos, who sympathized with their situation and helped the girls.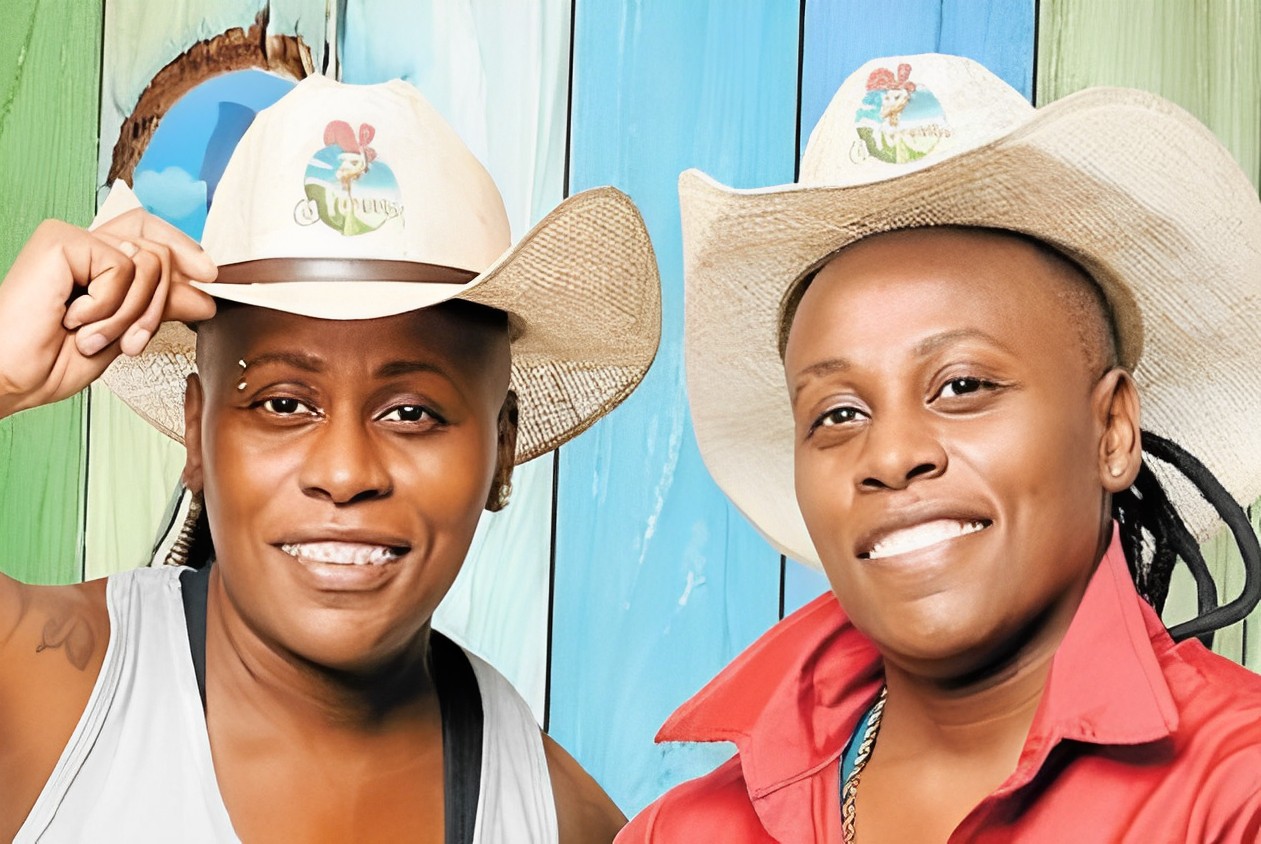 In 2014, the twin sisters participated in the reality show A Fazenda but were eliminated, losing the chance to win the program's millionaire prize. The sisters continue to seek new job opportunities and always make themselves available to television programs and shows throughout Brazil on social media.
Narjara Turetta
The actress who played Zildete in O Outro Lado do Paraíso, a soap opera aired by Globo, Narjara Turetta, has been away from TV for years and has not been able to get new roles on television. The situation became so difficult that, to continue paying her household expenses, she even sold coconut water and worked as a tourist information monitor.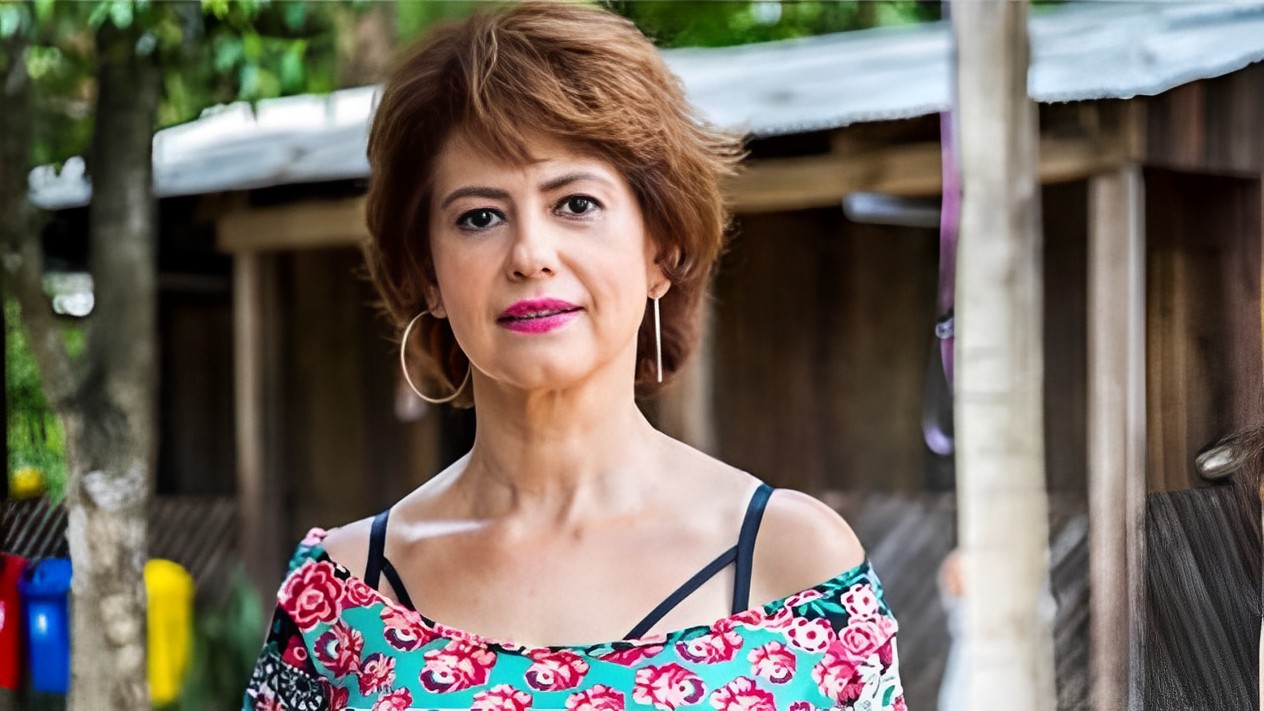 In an interview with the newspaper O Dia, Narjara Turetta talked about the ups and downs of her artistic career: "There are people who draw absurd conclusions. There are many colleagues who earn well and deserve to be doing well. I didn't have that opportunity, I didn't have big contracts, we live as we can. We must never give up. As long as there is life, there is hope. We must invest, persist, never say that we are not capable. I tried something else, but I wanted to go back to TV. It's not about fame, I don't care about that. Fame is a consequence of my work. I feel fulfilled when I'm on stage." We hope that the talented actress Narjara Turetta finds a new role and can act on screen again for the joy of her fans!
Francisco Carvalho
The eternal Seu Galdino from the soap opera Salve Jorge on Rede Globo will remain in the memories of viewers. In 2014, Francisco Carvalho turned to the internet to ask for a new job opportunity: "My work was highly praised. I took it very seriously, as it should be done, but I have been without work since the soap opera ended. I need to work." At the time, the actor declared difficulty paying bills: "I have rent to pay and the bills are overdue, there's no way around it. Today, I have two bills in the red."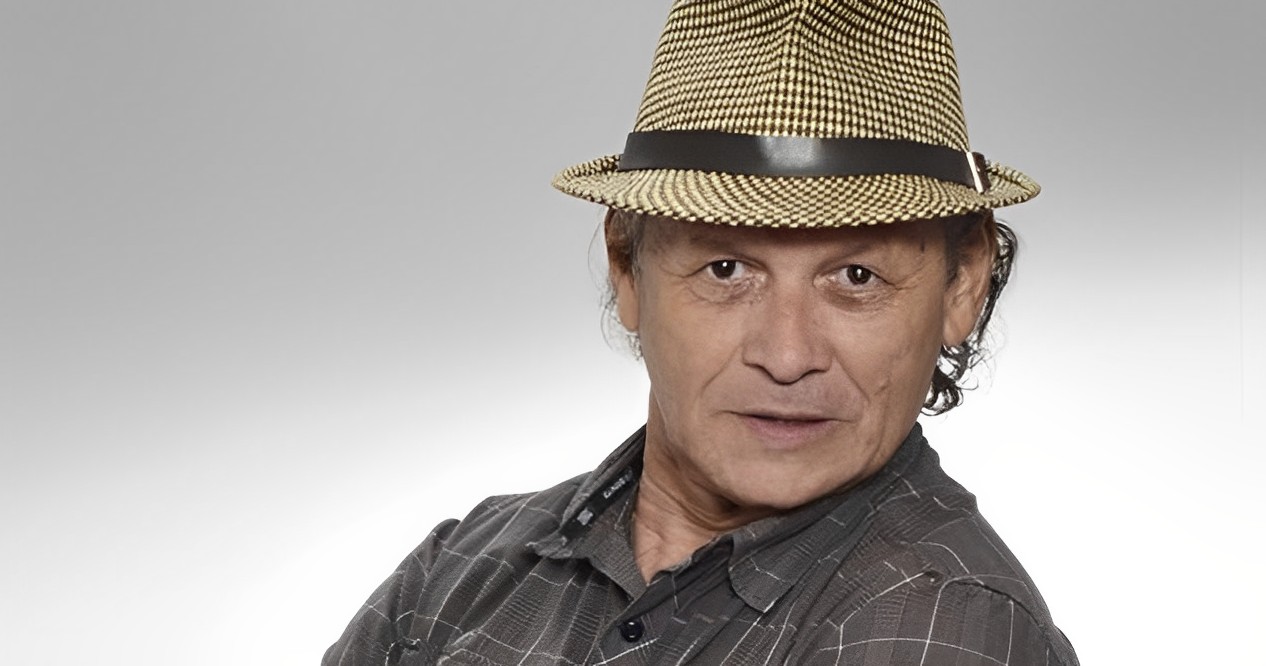 Fortunately, that rough patch passed. In the following years, the talented actor got new roles in several soap operas. Since then, he worked in Velho Chico, Sol Nascente, Carinha de Anjo, and O Outro Lado do Paraíso.
Theo Becker
The controversial Theo Becker, the participant in the first season of the reality show A Fazenda and with a role in the soap opera Os Mutantes in 2008, stirred up conflict on social media again by making a post about vaccination in the fight against coronavirus and insinuating that some people were "forced" to get vaccinated. On his Twitter profile, Theo Becker opened a poll for his followers to vote on which vaccinated status they are: whether they are a "regretful vaccinated," "vaccinated with fear," "forced to vaccinate," or "all of the above."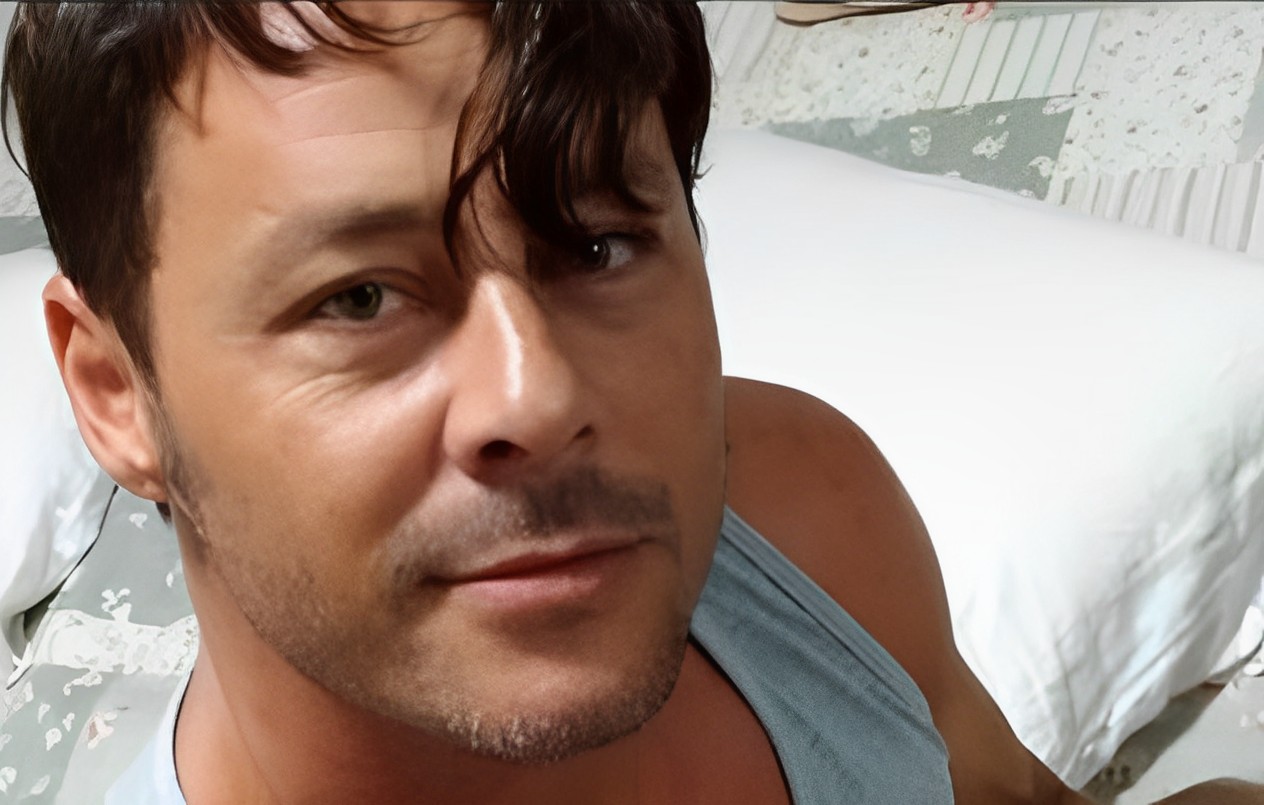 Unable to get work, the artist started to beg television networks for a new job. And it seems to have worked. Recently, he got a role in the biblical series Lia on Record TV.
Maria Gladys
Currently, at 82 years old, the actress Maria Gladys lives secluded on a farm in the countryside of Minas Gerais, away from the limelight and hustle and bustle of the big city. In 2014, a crowdfunding campaign organized on social media by the actress' friends raised enough funds to pay for medical exams and outstanding issues with her retirement benefits. Additionally, the artist was struggling financially. Miguel Falabella became aware of the situation and invited the actress to perform in the TV series Sexo e as Negas. Later, in 2016, the actress appeared in Pé na Cova, also by Falabella.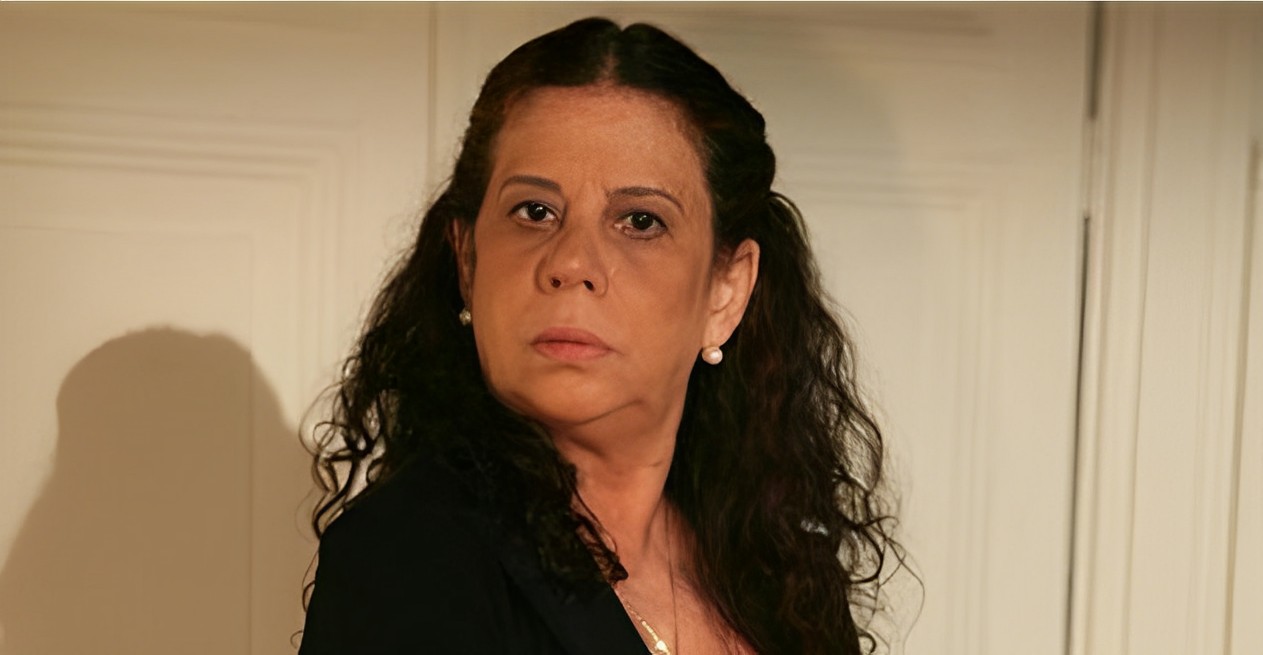 Recently, the actress's granddaughter, Mia Goth, 29, has been showing a lot of talent on international screens, primarily in horror movies. The veteran, who dated singer Roberto Carlos in the 1970s, now waits to applaud her granddaughter's fame and success in Hollywood.
Ximbinha
Cledivan Almeida Farias, better known as Ximbinha and previously as Chimbinha, is a Brazilian guitarist, producer, multi-instrumentalist, entrepreneur, and composer. He was the guitarist and entrepreneur of the band Calypso alongside his ex-wife, Joelma Mendes, from 1999 to 2015. The year 2016 was a turning point in the singer's life due to his divorce from Joelma. The separation was full of controversies. Months later, Ximbinha started the band XCalypso, but faced many financial difficulties and pending issues.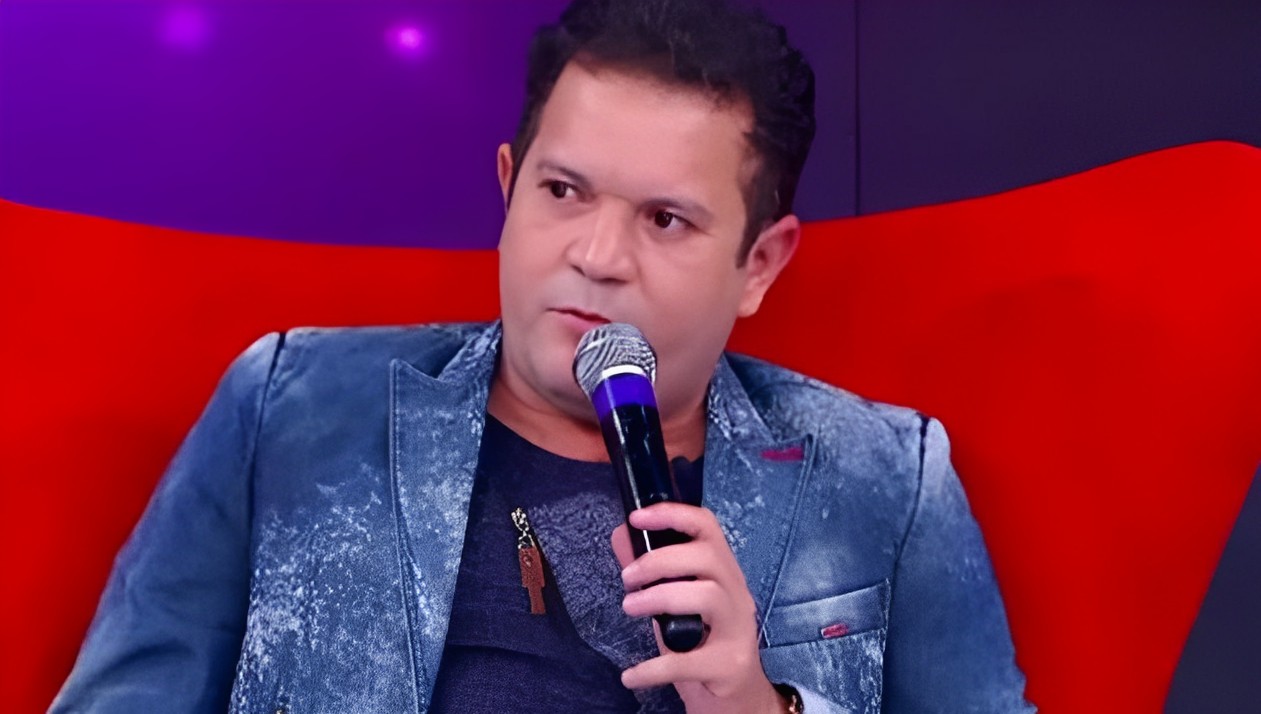 Already separated from Joelma, Ximbinha started dating Karen Kethlen, who he was seen with from early 2016 until now. At the time, the Extra news portal reported that the singer had a debt of R$500,000 with financial institutions and, according to the publication, the amount corresponded to two loans in his name – one of R$200,000 and another of R$300,000, plus interest.
Serguei
Sérgio Augusto Bustamante, better known as Serguei, was a successful Brazilian singer and composer in the '60s. The singer was a legend of Brazilian rock and also a precursor to the androgynous look in shows in Brazil.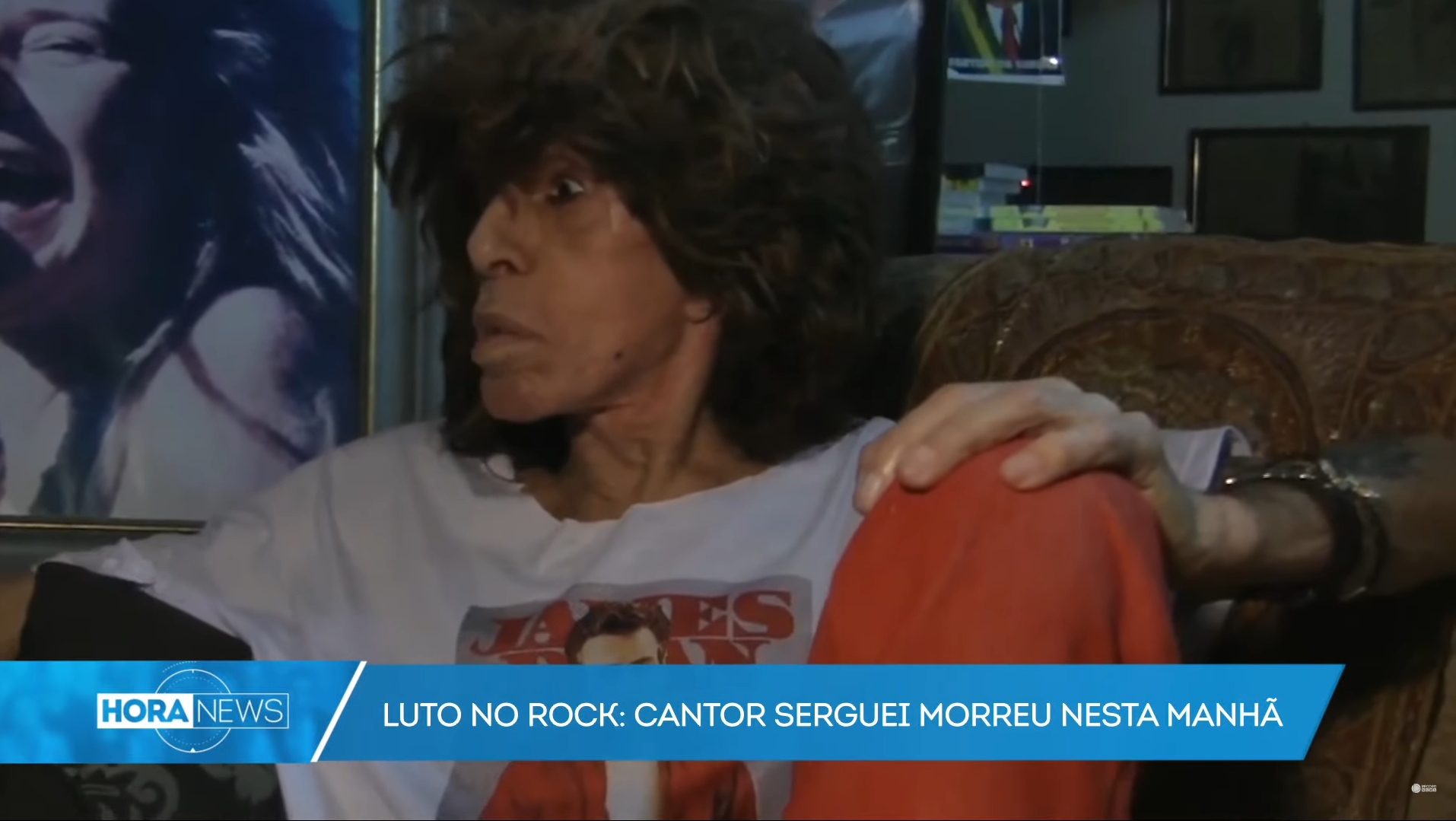 In 2016, the rocker Serguei went through a difficult time in his life. In addition to the health problems he faced, he was also deeply in debt and had no money for medicine or food. In his last years, the singer survived on less than a minimum wage per month and could hardly sustain himself. Serguei passed away in 2019 during the pandemic at 85 due to pneumonia.
Quelynah
Singer and actress Quelynah gained national prominence when her leading role in the series and film Antônia was shown by Globo between 2006 and 2007, alongside Negra Li, Leilah Moreno, and Cindy Mendes. Her character's name, Maya, was a tribute to her daughter. After the series ended, her contract expired, and financial problems arose, bringing many difficulties to the singer's life. At the time, Quelynah went on the A Tarde É Sua program to vent about her unemployment and depression. She was then invited to participate in the reality show A Fazenda but was the 7th eliminated, losing the opportunity to win a good prize.
In March 2019, she was missing for a week but was found in a shelter for the needy in Osasco, Greater São Paulo. Her family even asked for help from the media to find the actress, who takes controlled medication for depression.
Mussunzinho
Son of the Brazilian comedian Mussum, actor Mussunzinho became known when he worked on the Globo soap opera Caminhos das Índias in 2009. After the end of the soap opera, the actor went through a period without acting on television. At Globo, he was also a presenter on TV Globinho, and his last soap opera was Bom Sucesso in 2019.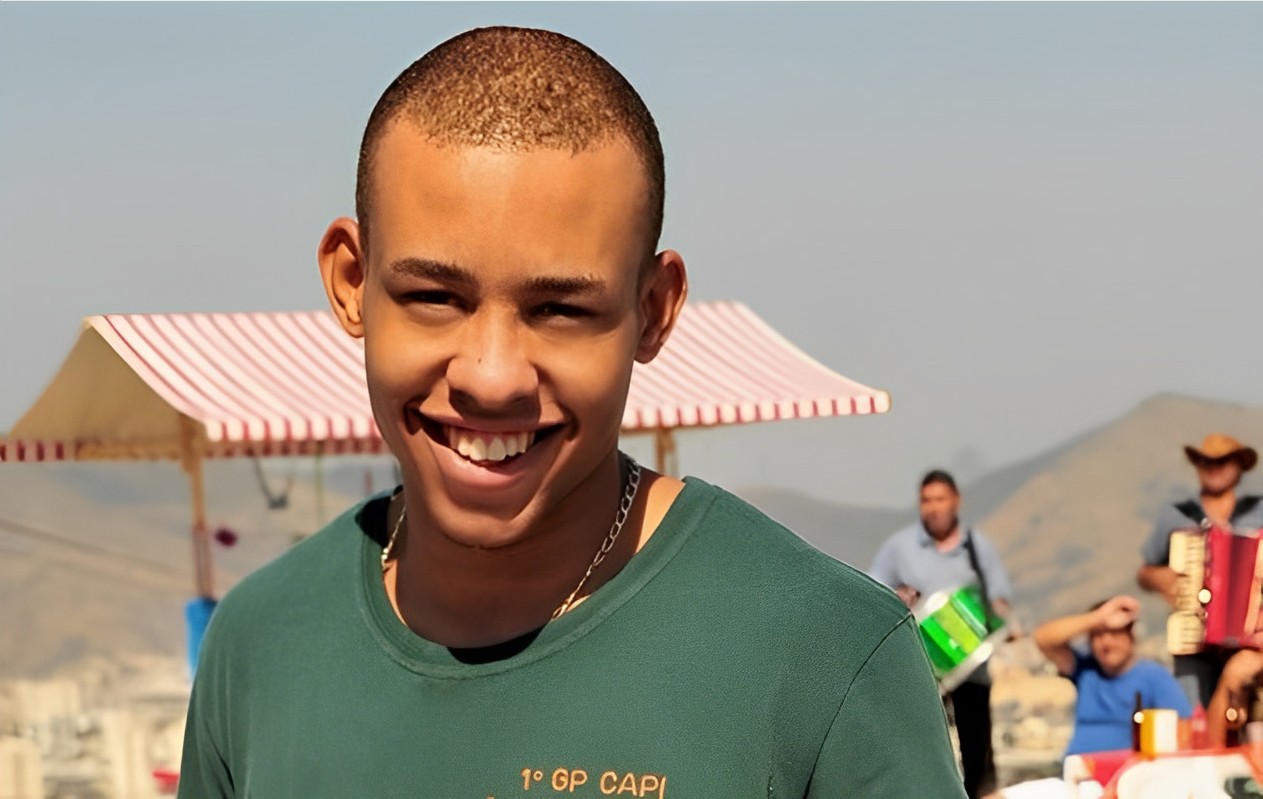 Recently, the actor decided to undergo a facial harmonization procedure because he considered his face to have very childish features, justifying the decision for professional reasons. According to the actor, his youthful appearance was hindering him from playing characters with a more mature look. We hope that this investment pays off and that new opportunities arise for Mussunzinho to shine again on TV screens.
Denize Taccto
Separated from actor Gerson Brenner, presenter Denize Taccto faced many financial and marital problems. In 2012, during the program A Tarde é Sua with Sonia Abrão, she revealed that she was evicted from her apartment and lost her two daughters (one from her relationship with Brenner and the other with her ex-husband) and her dog. To overcome the difficulties and financial crisis, Denize revealed on social media that she had to rely on the help of famous friends to raise her daughter and pay for Gerson's medical expenses.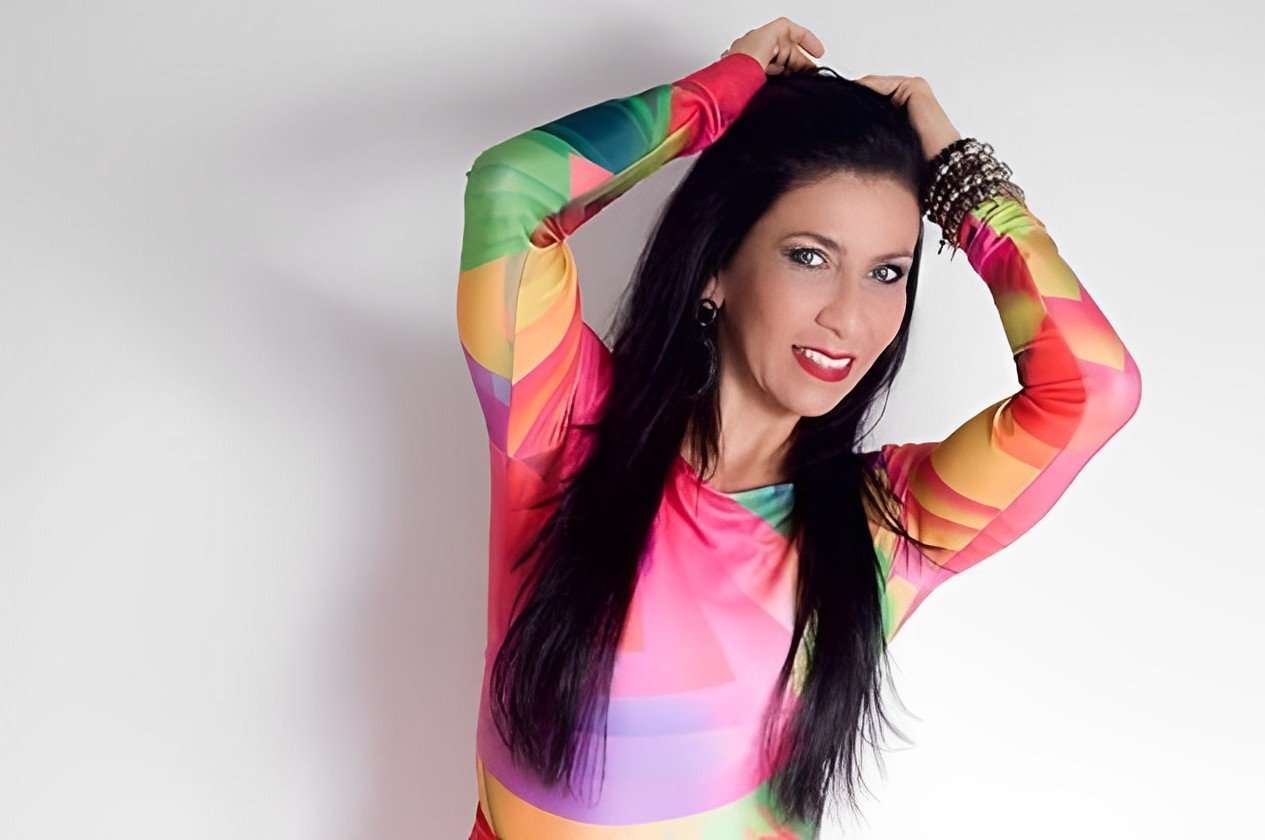 According to the presenter, her ex-husband sold the property without consulting her. However, after the program was aired, the presenter managed to get the court to reverse the decision.
Norma Bengell
Another talented actress, unfortunately, spent the last years of her life with financial problems. The veteran had a brilliant career on Brazilian television, having played several successful characters. Her last work on television happened in 2009 when she acted in the series Toma Lá, Dá Cá on Globo.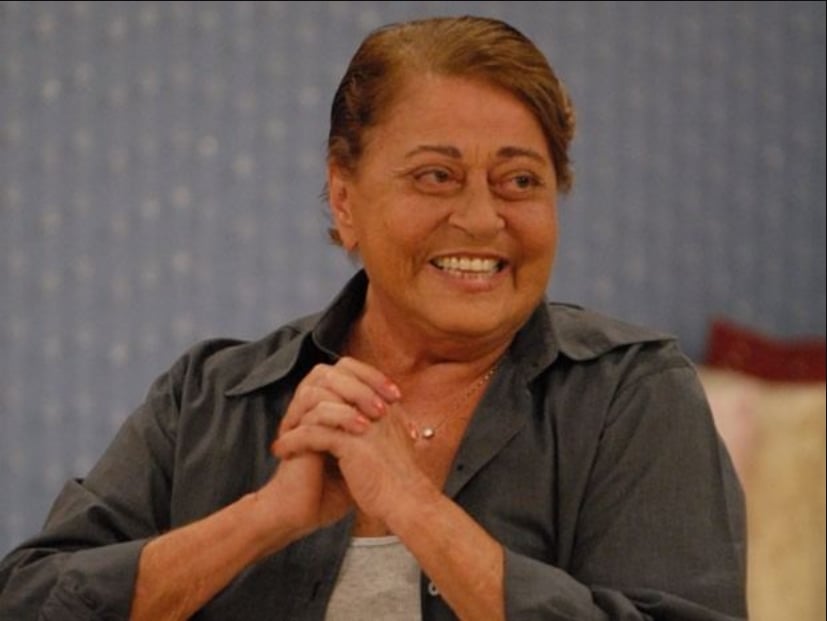 The artist suffered from lung cancer and died in 2013, at the age of 78, in a hospital in Rio de Janeiro. Due to financial difficulties at the end of her career, artists such as Miguel Falabella, Jô Soares, Faustão, and Daniel Filho got together to help with the purchase of medicines. Additionally, singer Milton Nascimento took on the expenses for her health insurance plan.
Cida (BBB4)
Campeã of Big Brother Brasil 4, Cida was swindled out of her prize money. The winner of the fourth edition of the reality show lost all of the R$ 500,000 prizes she received at the time. In an interview with Domingo Show on Record, Gecilda 'Cida' Silva dos Santos said she was scammed by her advisor. She shared, "I met someone who said she was an advisor and this person asked me to be a guarantor for a house, to rent it for her. Long story short: she didn't pay the rent for the house she was in, and they sued me."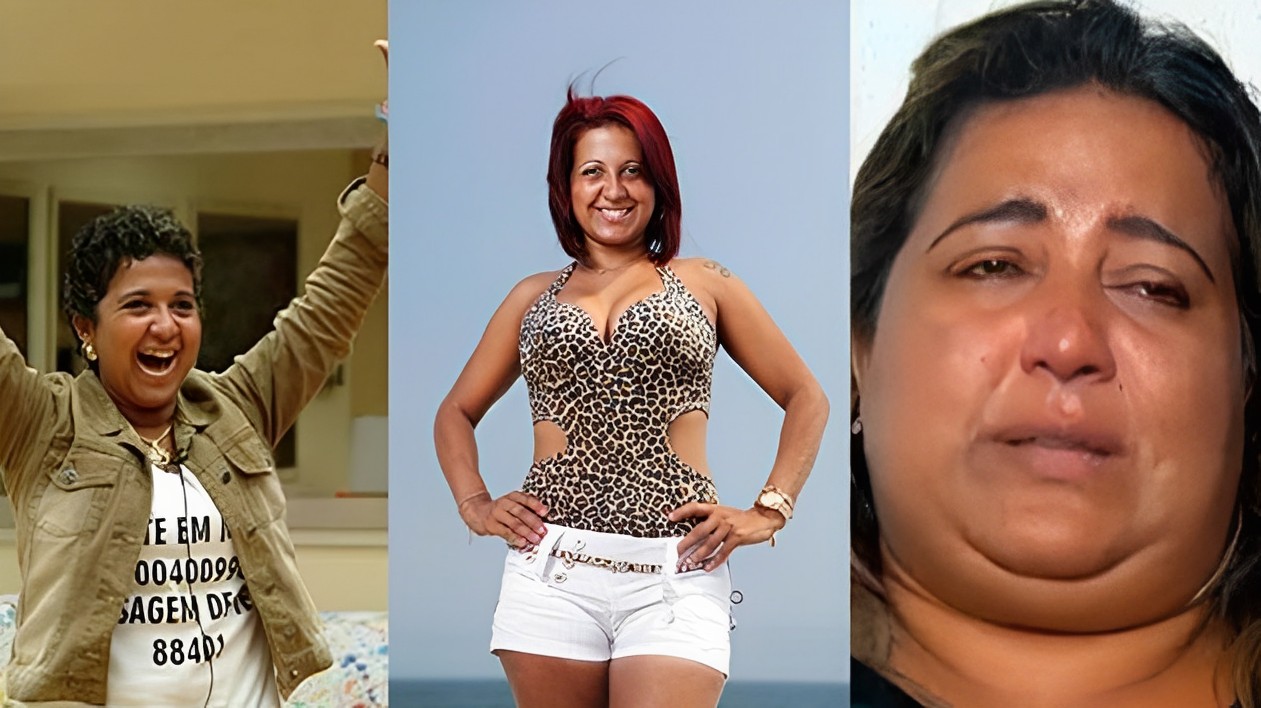 She continued, "We made an agreement, and I spent a lot of money on renovating the house. The agreement was that she would remove my name from the lawsuit. I spent all the money I had, but she didn't remove it. She acted in bad faith with me. I lost the house, and it was auctioned off."
Rodrigo Cowboy (BBB 2)
Campeão of BBB 2, Rodrigo Cowboy spent all his prize money in the blink of an eye. He invested in various businesses but didn't succeed in any of them. He spent most of the R$ 500,000 he won at the time and bought a thousand calves for R$ 350 each. The venture didn't work out, and financial problems began to appear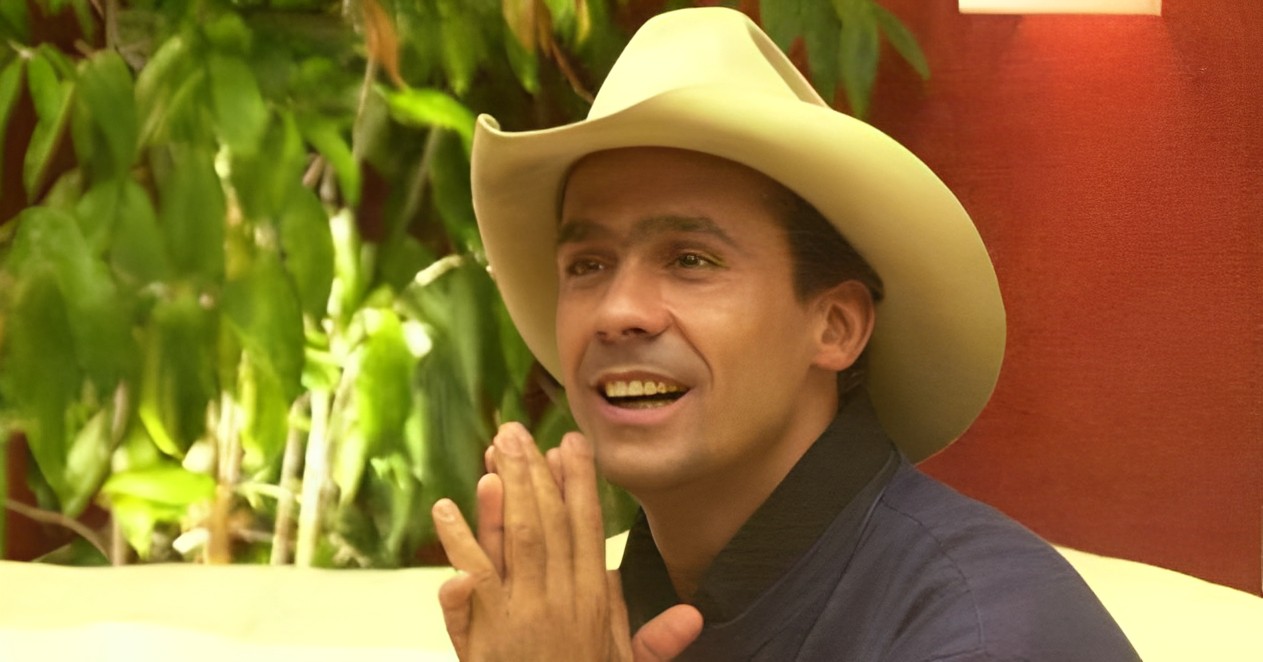 In 2007, a sad episode happened in Rodrigo's life. He was arrested on suspicion of fraud at the Festa do Peão de Barretos. At the time, his family paid a bail of approximately R$ 30,000 to release him. Since then, the former BBB has been away from the media. In 2022, Rodrigo Cowboy got engaged. Now, at 52 years of age, the former BBB, who works as a real estate broker, proposed to his girlfriend. If fellow real estate broker Fabiana Pastori accepts the proposal, the lovebirds will marry soon.
Garrincha
The football player Garrincha, an excellent dribbler in the history of Brazilian football, was always considered the best right winger in the world. The nickname was the name of a bird, which, as a boy, the winger liked to hunt.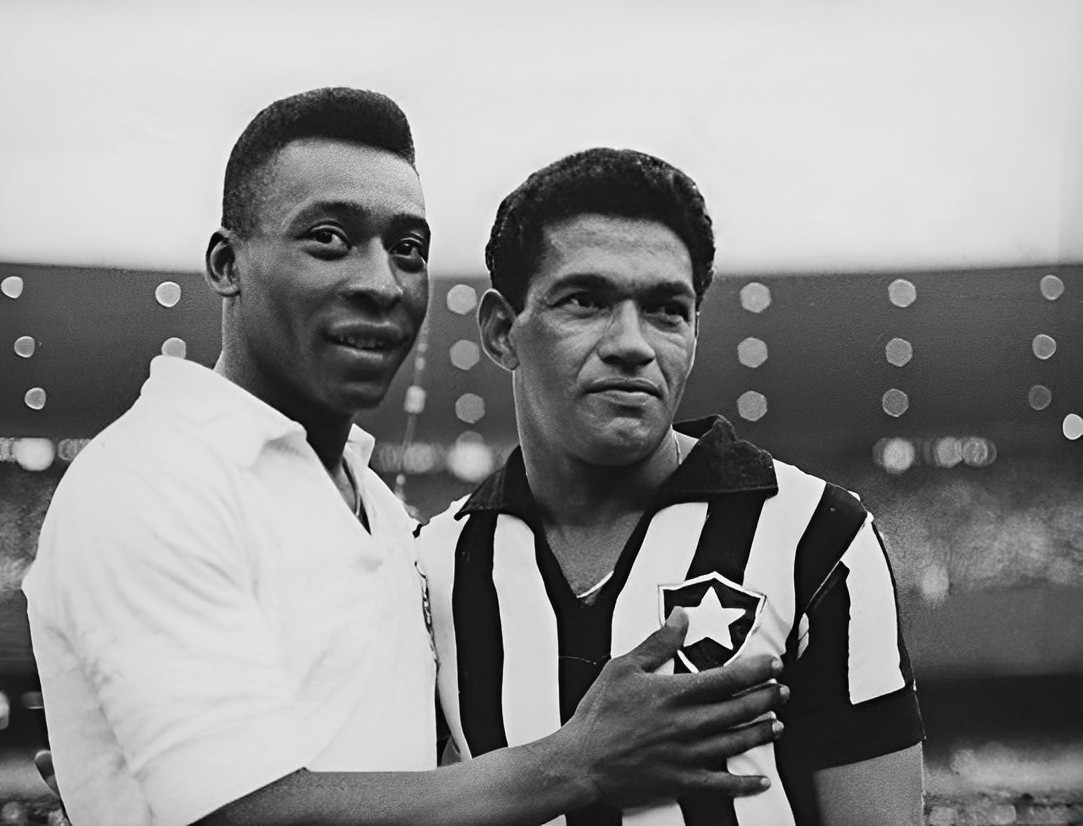 The eternal "Angel with Bent Legs," idol of Botafogo and the Brazilian national team, died at only 49 years old due to complications caused by alcoholism. He was punished by the bohemian life he had after leaving the football field. At the end of his life, Garrincha did not even have the means to support himself and lived off the help of friends. The brilliant Garrincha died poor in 1983 in Rio de Janeiro, the state of his birth. A sad ending!
Mulher Melão
Renata Frisson, known as Mulher Melão, became famous in Brazil when "fruit women" were popular. In 2010, with her fame shaken and no longer able to find work, the dancer experienced financial problems. Unable to pay her rent, in 2013, she had to leave a luxury apartment-hotel in Barra da Tijuca, Rio de Janeiro, where she lived, and return to Vila Valqueire, her hometown neighborhood.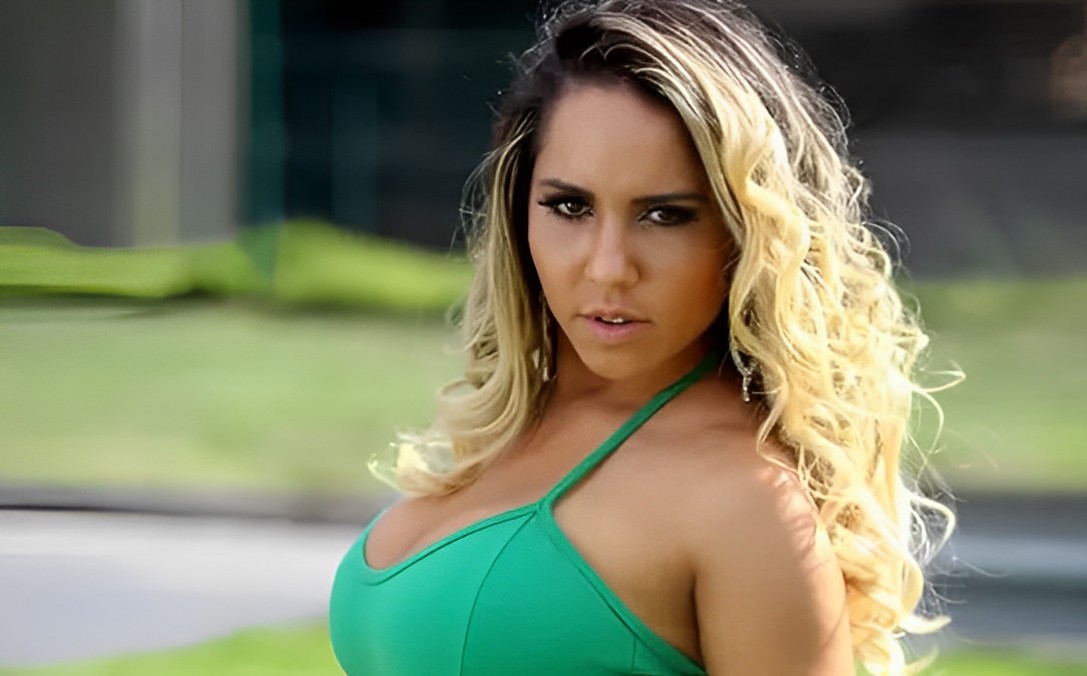 Diante das dificuldades, she had to seek new opportunities and entered the world of adult content for good. Renata has millions of followers on social media and recently did a very daring photoshoot on the streets of Rio de Janeiro! Currently, the funk singer is a success on the adult content platform OnlyFans, one of the Brazilians with the most subscribers. She is the star of a new sensual photoshoot, this time for the competition, OnlyDiamonds, a platform created by former PlayBoy muse Viviane Bordin.
Renato Rocha
Former bassist of Legião Urbana, Renato Rocha, ended up living on the streets of Rio de Janeiro. The musician lost everything due to his drug addiction – the same reason that led to his expulsion from the band in 1987.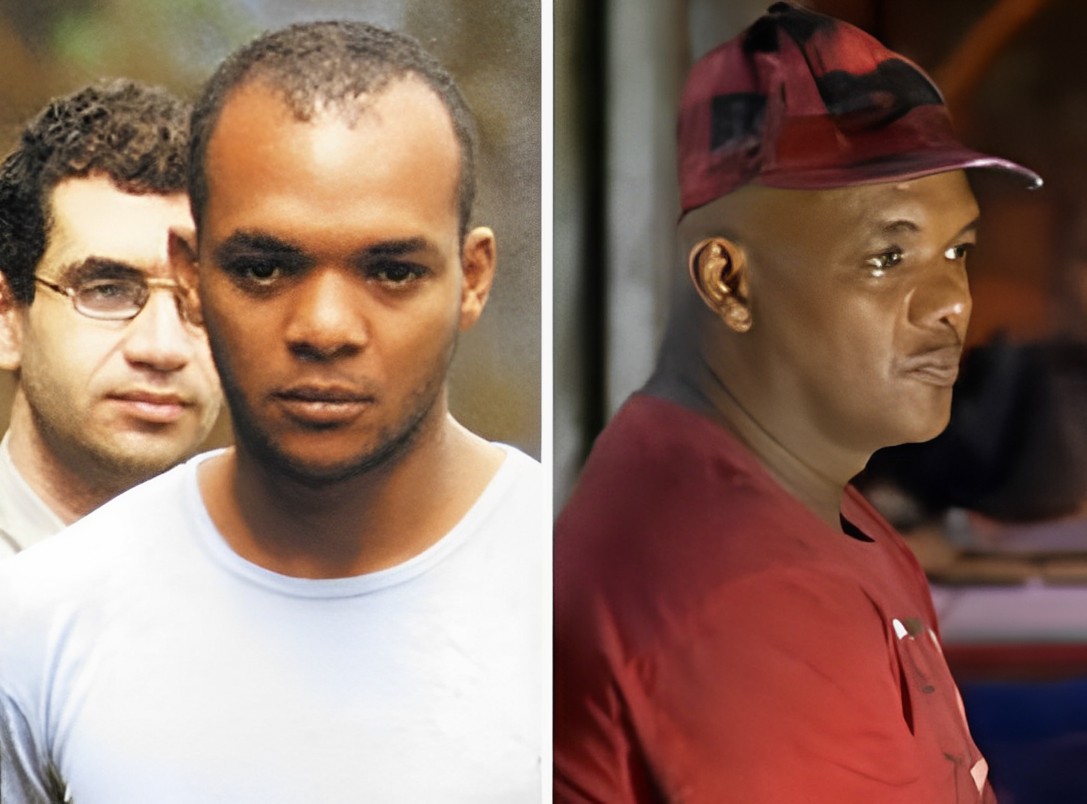 To overcome his addiction in the '90s, the artist sought help and went through some clinics for drug addicts, being last interned in Cotia, in Greater São Paulo. Years later, in 2015, he was found dead inside a hotel in Guarujá, on the coast of São Paulo.
Rubén Aguirre
Rubén Aguirre, Professor Girafales from the TV show Chaves, is one of the famous people who couldn't manage his finances and became buried in debt. Before passing away, the actor faced serious financial problems. He even lacked the money to receive proper medical treatment. He wrote a letter to the National Association of Actors of Mexico (ANDA) published on social media, asking for help. With the title "And now, who will defend me?" he publicly shared his struggle for medical assistance.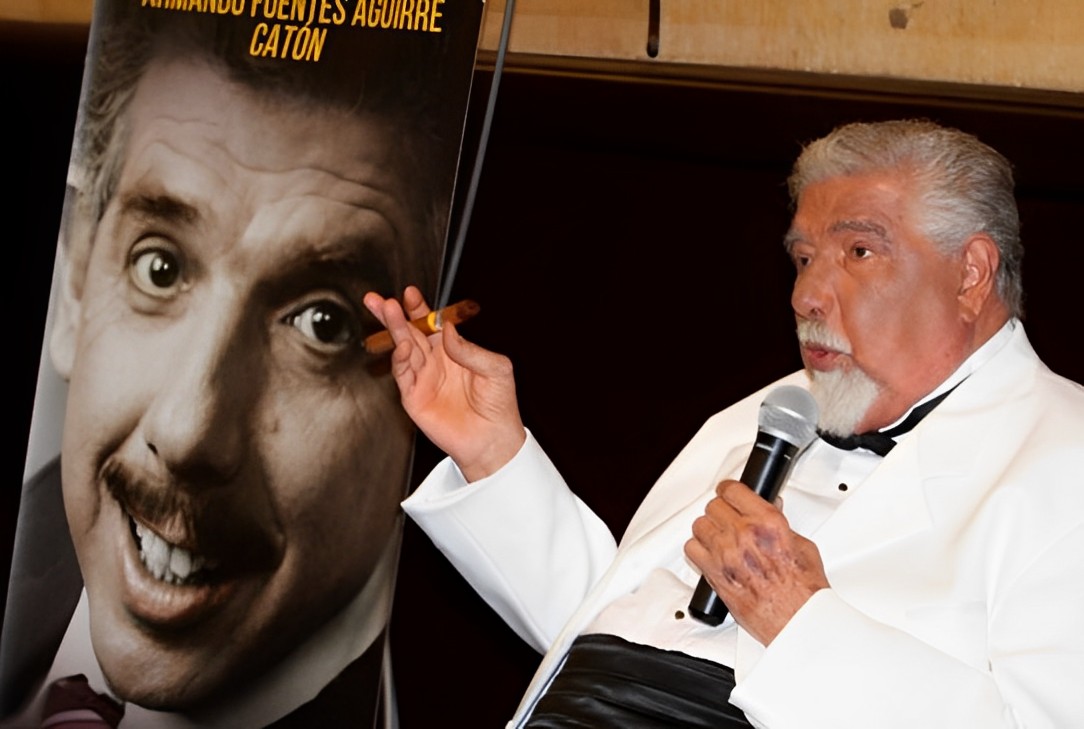 Fortunately, there was a general outcry in the association's administration, and the debts were paid in full. However, new problems arose, and in 2016, the famous Mexican actor passed away at 82 due to complications from pneumonia.
Ramón Valdés
Unfortunately, Ramón Valdés, who played Seu Madruga, passed away in 1988 due to stomach cancer. At the time of his death, the actor was completely in debt, and the last years of his life were very difficult, with no money and accumulated debts. In 2010, one of his children even auctioned off some clothes worn by the actor in the series to raise funds to help his father.
In addition, Valdés' family tried to reach an agreement with Roberto Bolaños – creator and interpreter of Chaves – to try to gain a little more from the actor's image rights, but unfortunately, they were not successful, and the deal was not accepted. It's very sad about the comedian's declining situation at the end of his life.
Maria Antonieta de las Nieves
Another actress from the Chaves series went through tough times in her life. Mexican Maria Antonieta de las Nieves, famous for playing Chiquinha, revealed that she had sold her house in Mexico to pay off debts.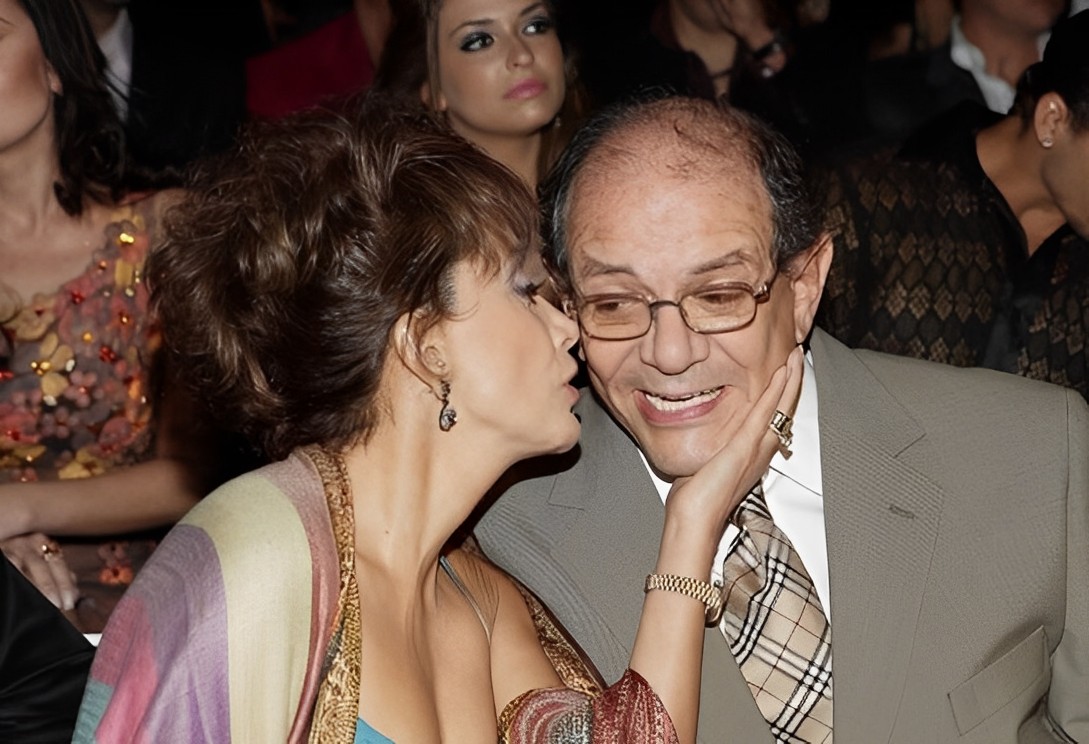 In 2016, the actress spent her financial reserves due to a health problem involving her husband, Gabriel Fernandez. At the time, the comedian had to spend around US$200,000. After that, the couple started living with their children and depended on the help of relatives. The actress has three children and lost her husband, Gabriel Fernandez, in 2019, with whom she had a 48-year relationship.
Mister M
Known for appearing masked and revealing his tricks on camera during the Brazilian TV show Fantástico, American magician Mister M saw his money disappear from his bank account due to the purchase of medicines and expenses to survive. The illusionist, who has three children, disappeared from the media for years. Without new opportunities, he saw his financial struggles worsen and had to rely on the help of his closest family and friends to continue paying his bills.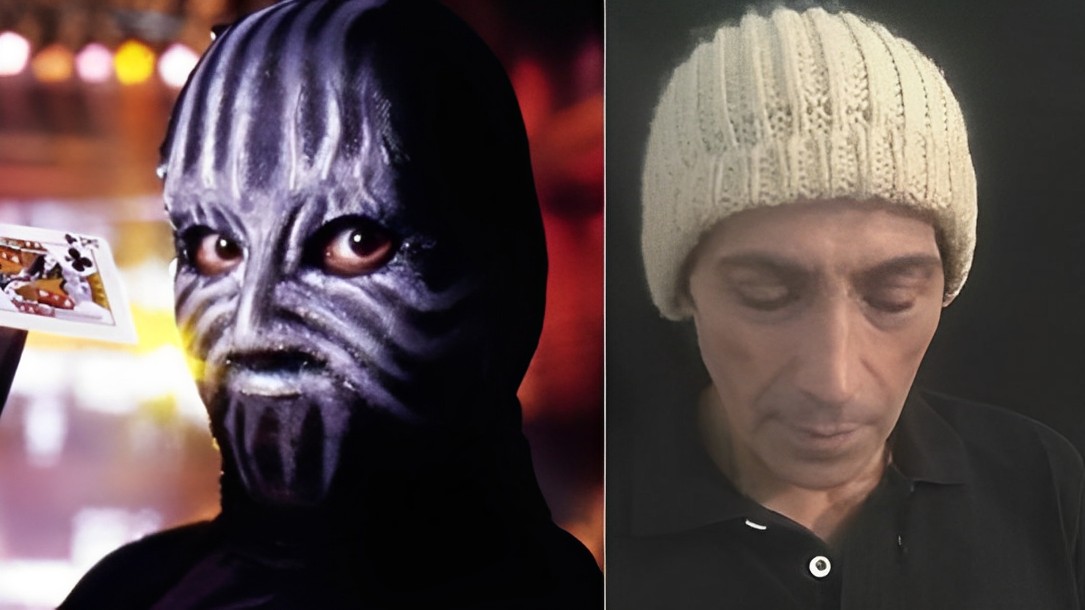 Towards the end of 2017, Val Valentino, the name used by the magician, reappeared in an interview with Balanço Geral on Record TV to talk about his financial situation and the difficulties he faced due to prostate cancer. To the delight of his fans, he has recovered from the illness. Currently, he lives in Los Angeles, California (USA), but is spending some time in São Paulo, negotiating a documentary project for release on a streaming platform in 2023. What great news!