Take a Look at the Lavish Homes of Famous People in Brazil
Have you heard of the mansions owned by some famous people in Brazil? To satisfy fans' curiosity about this topic, we have compiled a very special list with pictures and information that reveal a bit of the private lives of some of the richest celebrities in the country! You will be amazed.
Impeccable decoration, leisure areas, pools, gardens, and steep prices! Read until the end to be surprised by luxury and ostentatious items. After all, what millionaires don't lack is money to invest in good real estate!
Luciano Camargo
Luciano Camargo, a very famous Brazilian sertanejo singer known for the duo Zezé Di Camargo & Luciano, lives in a very chic and comfortable mansion, which he shares with his wife, Flávia Fonseca, and their two twin daughters. The residence (beyond comfortable) is located in Greater São Paulo.
With 2,500 m², the house has a huge staircase of pure luxury and several different rooms such as a library, gym, spacious living room, outdoor area, and an envy-inspiring chandelier! In addition to this mansion, the singer also owns another perfect house in Orlando, Florida, United States.
Rodrigo Faro
Rodrigo Faro, a very famous presenter, lives in a fancy condominium located in Alphaville, Greater São Paulo. He shares the mansion with his wife and three daughters. The property has 1,500 m² and – in an interview with the magazine Quem – the presenter mentioned that the karaoke room is one of the family's favorite places.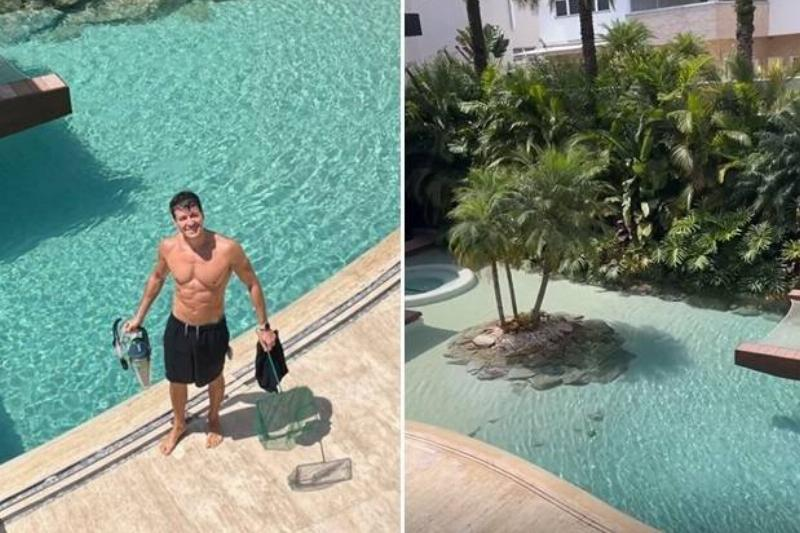 In addition, fans were shocked when they found out this detail: the presenter has a "private beach" inside his own house! Yes, it's true! This beach has a waterfall, palm trees, and even panoramic glass under the water. Very cool, isn't it? And it doesn't end there – check out another mansion of the presenter!
Faro's Other House
Rodrigo Faro is also the owner of a beautiful house in Orlando, where he usually spends vacations with his family. He is another celebrity on the list of famous people who have a house outside of Brazil! The luxurious mansion is located in the Champions Gate Condominium.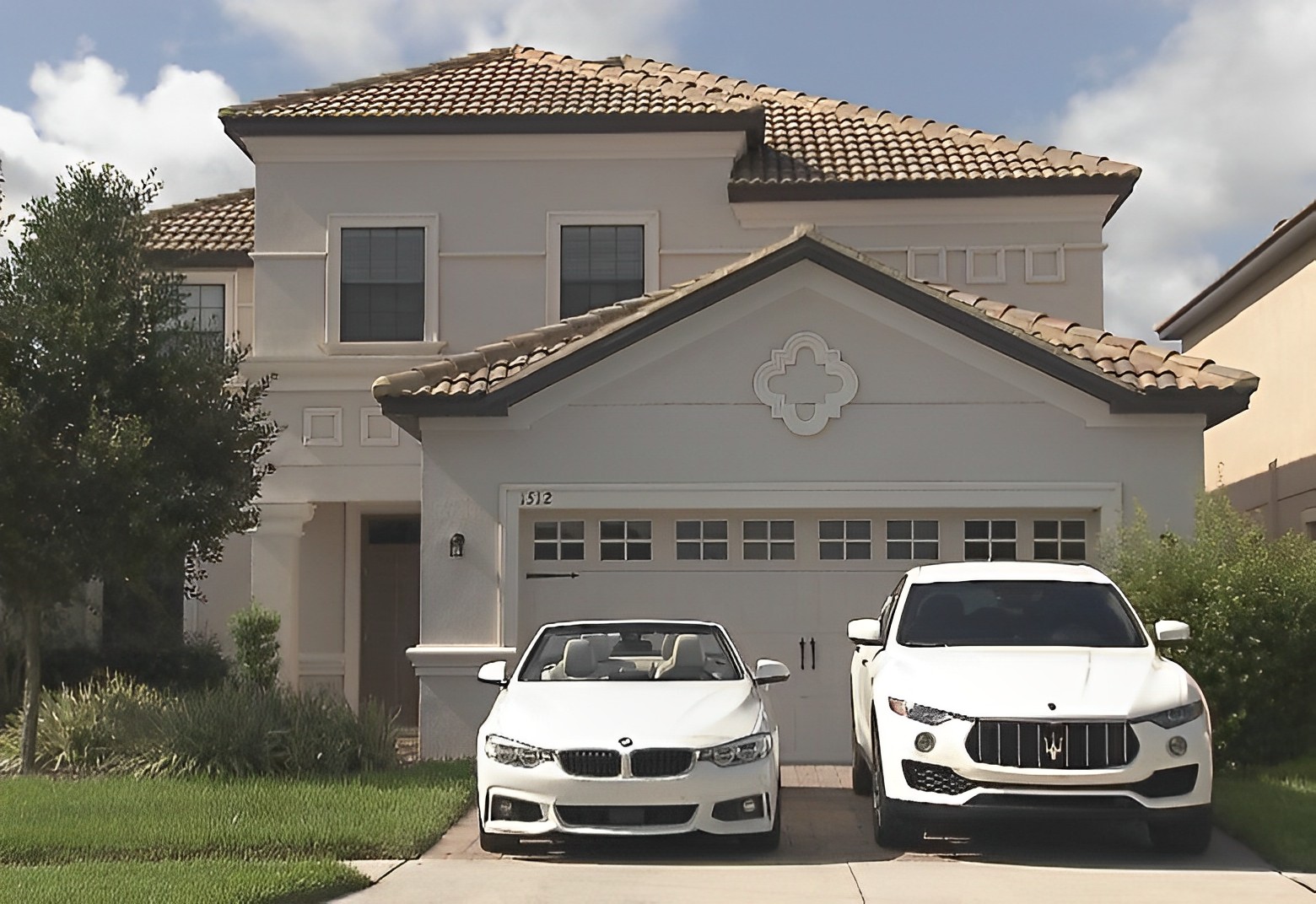 The property has many incredible rooms: a resort-style leisure area, gym, restaurants, game room, and sports courts. In addition, the house is easily accessible to Orlando's theme parks. The presenter often shares his leisure moments with his family.
Anitta
One of the most famous Brazilian singers at the moment (Anitta) bought a mansion in 2016 with more than 600 m². The property is located in Barra da Tijuca, in a very luxurious condominium. Recently, the singer announced the property and is waiting for a millionaire's proposal to sell the asset.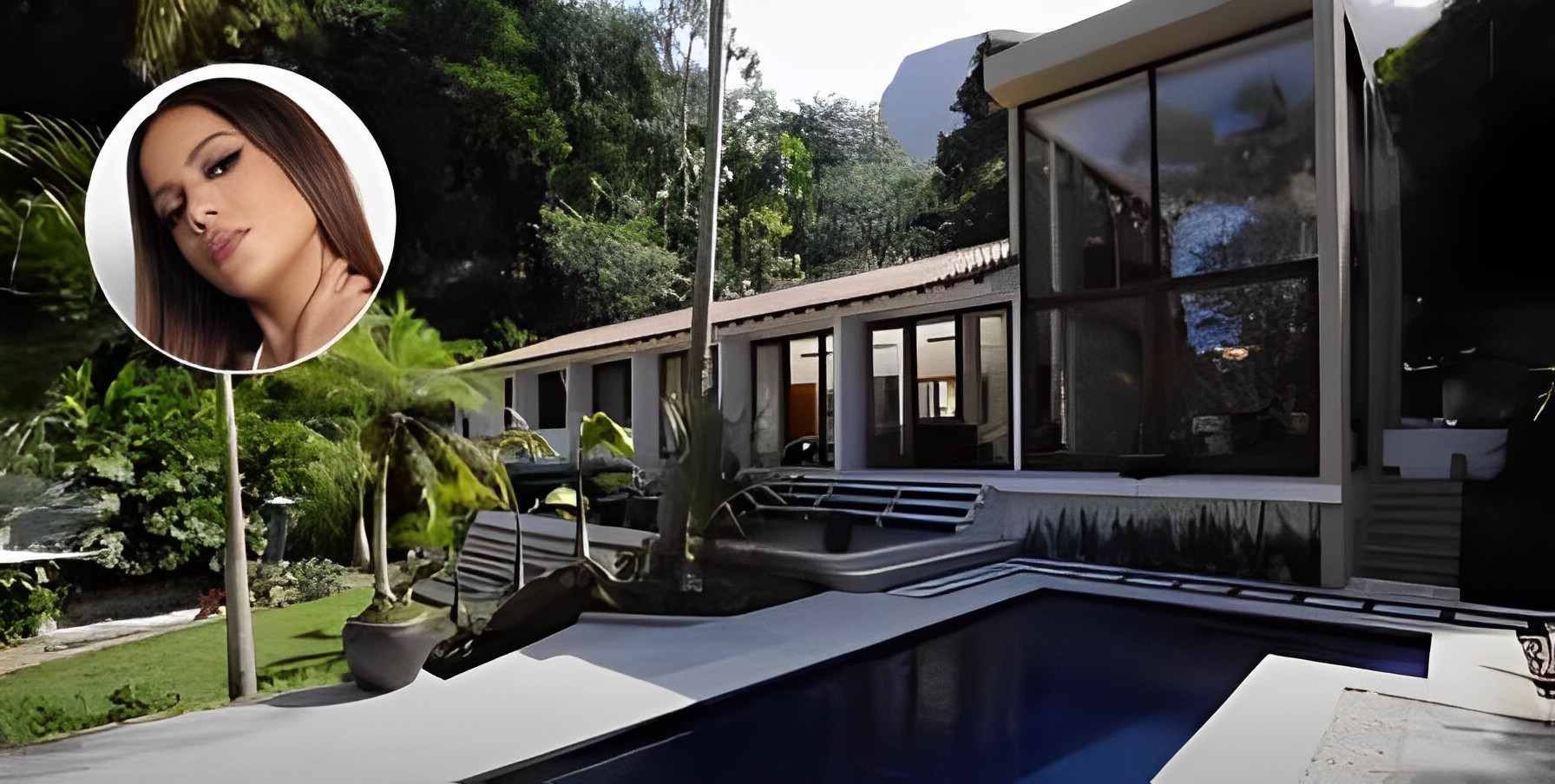 At the same time, the singer bought an impressive and modern mansion (seen in the photo) for R$ 9 million on a famous street in the neighborhood of São Conrado in Rio de Janeiro. In some interviews, Anitta admitted that her favorite part of the house is the outdoor area, where there is a large pool, a barbecue grill, and nothing less than a natural waterfall. The singer, even though she is always traveling for work, says she loves being at home.
Caio Blat
Caio Blat, a famous Brazilian actor, lives near Barra da Tijuca, in the middle of the forest and facing the sea. The house is in Itanhangá, in the western zone of Rio de Janeiro. In some interviews, Caio said he feels privileged to have his home and live in such a peaceful and quiet place.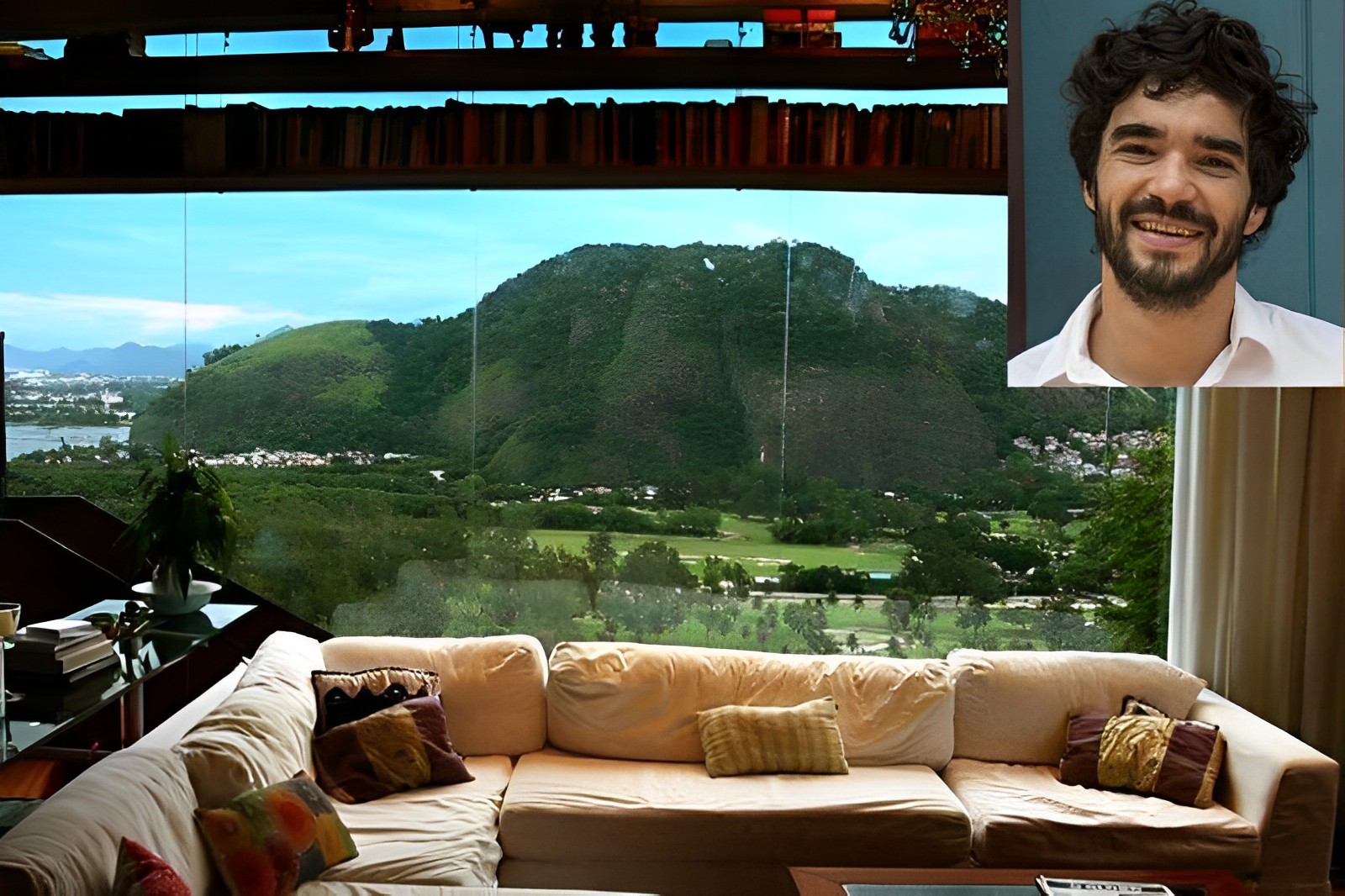 The actor also commented that: "It's inside the city and, at the same time, in the middle of the mountains, as if it had a certain isolation from the chaos down there." Caio is married to Luísa Arraes and (even after five years of relationship) does not follow the traditional way and lives in separate houses.
Angélica and Luciano Huck
Angélica and Luciano Huck, a famous couple of TV presenters, live in a mansion located in one of the most famous places in Rio de Janeiro, Joá. The neighborhood is in the western zone, and they live with their three children. The mansion, more than luxurious, has an area of 1,500 square meters.
The house has immense gardens surrounding it, an outdoor area with a gourmet space with a barbecue, and a very large pool, 280 m² in size. Inside the mansion are 16 bedrooms, including six suites, a gym, a cinema, a game room, and even a meeting room. How luxurious!
Ludmilla
Ludmilla, another currently very famous singer, is also on the list of those who have a mansion to call their own! Until last year, she lived in a huge house located on Ilha do Governador, in the north zone of Rio de Janeiro. The celebrity has been married to Brunna, her dancer, since 2018 but only publicly revealed their relationship in 2019.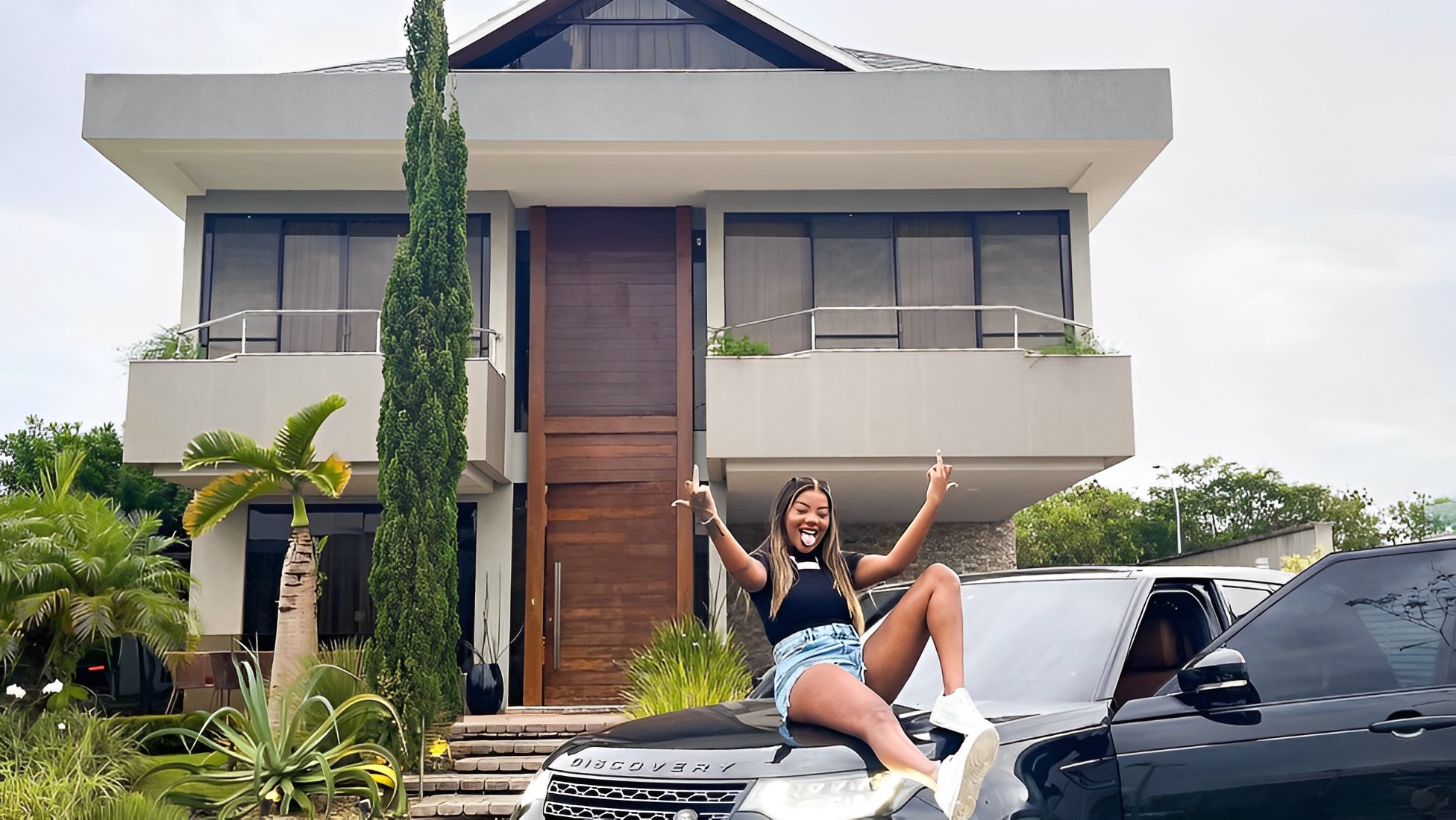 Recently, the singer purchased a mansion in the Alphaville condominium in Barra da Tijuca, Rio de Janeiro. The residence features eight bedrooms and even a dedicated room for music, equipped with speakers, costumes, and instruments. In addition to showing off her property on social media, the singer also likes to cruise around the city in her luxury cars.
Tom Cavalcante
Tom Cavalcante, the famous comedian who has dedicated his life to humor, currently lives in a huge apartment with 500 m² in Higienópolis, a luxurious neighborhood located in the center of São Paulo city. The property has several large and comfortable rooms, and Tom says he is very happy living there.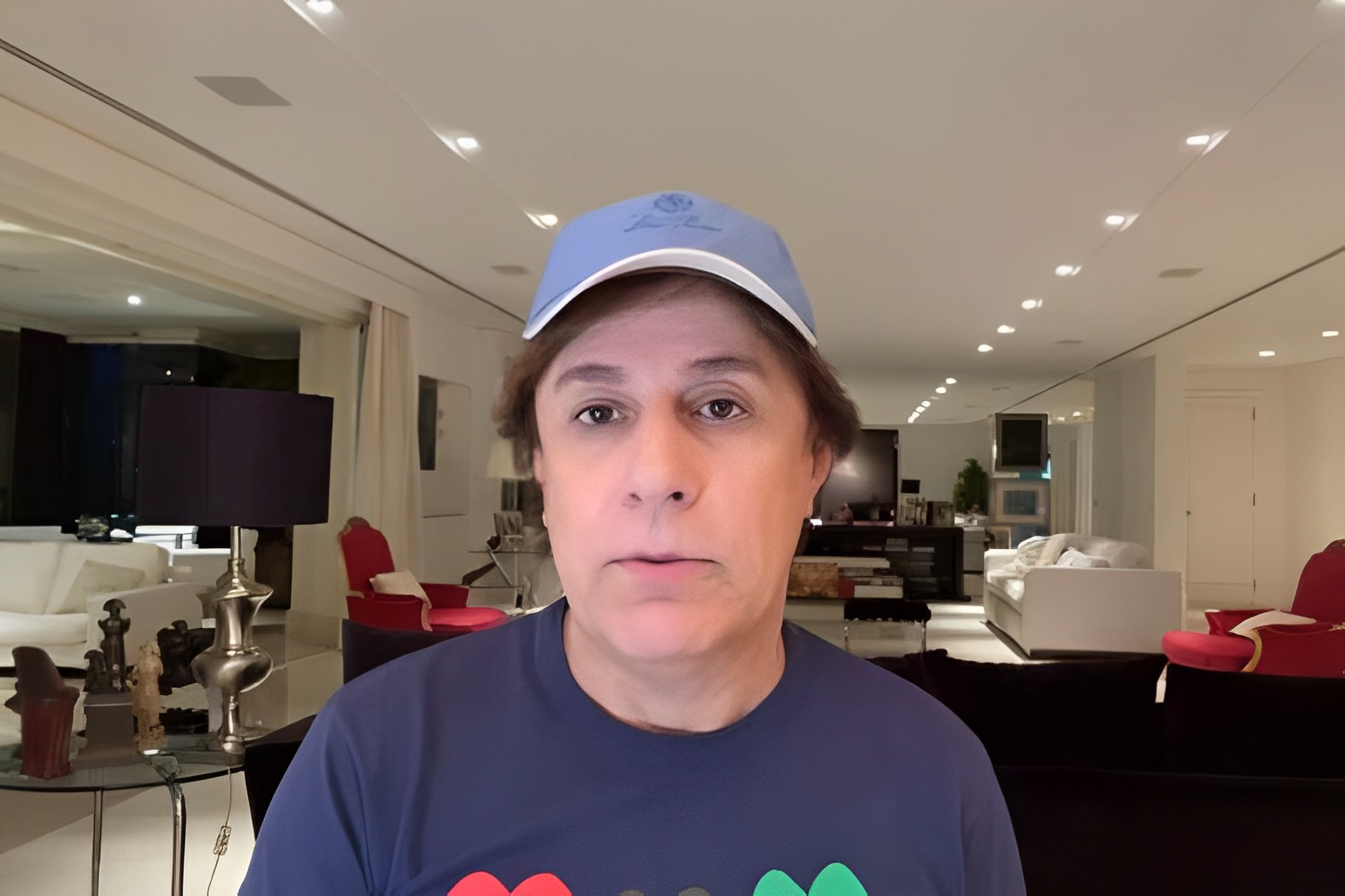 Tom Cavalcante shares his home with his wife, Patrícia Lamounier, their three children, and a nephew. They also have two dogs named Eloise and Brad Pet. The comedian often shares happy moments from their home, and in a video posted on Facebook, fans had the opportunity to see a bit of the place's decoration.
Bruno Gagliasso and Giovanna Ewbank
The famous couple Bruno Gagliasso and Giovanna Ewbank also live in a mansion with more than 500,000 square meters, located near Pedra da Gávea in Rio de Janeiro. The couple lives with their three children, Titi, Bless, and Zyan, as well as some pets.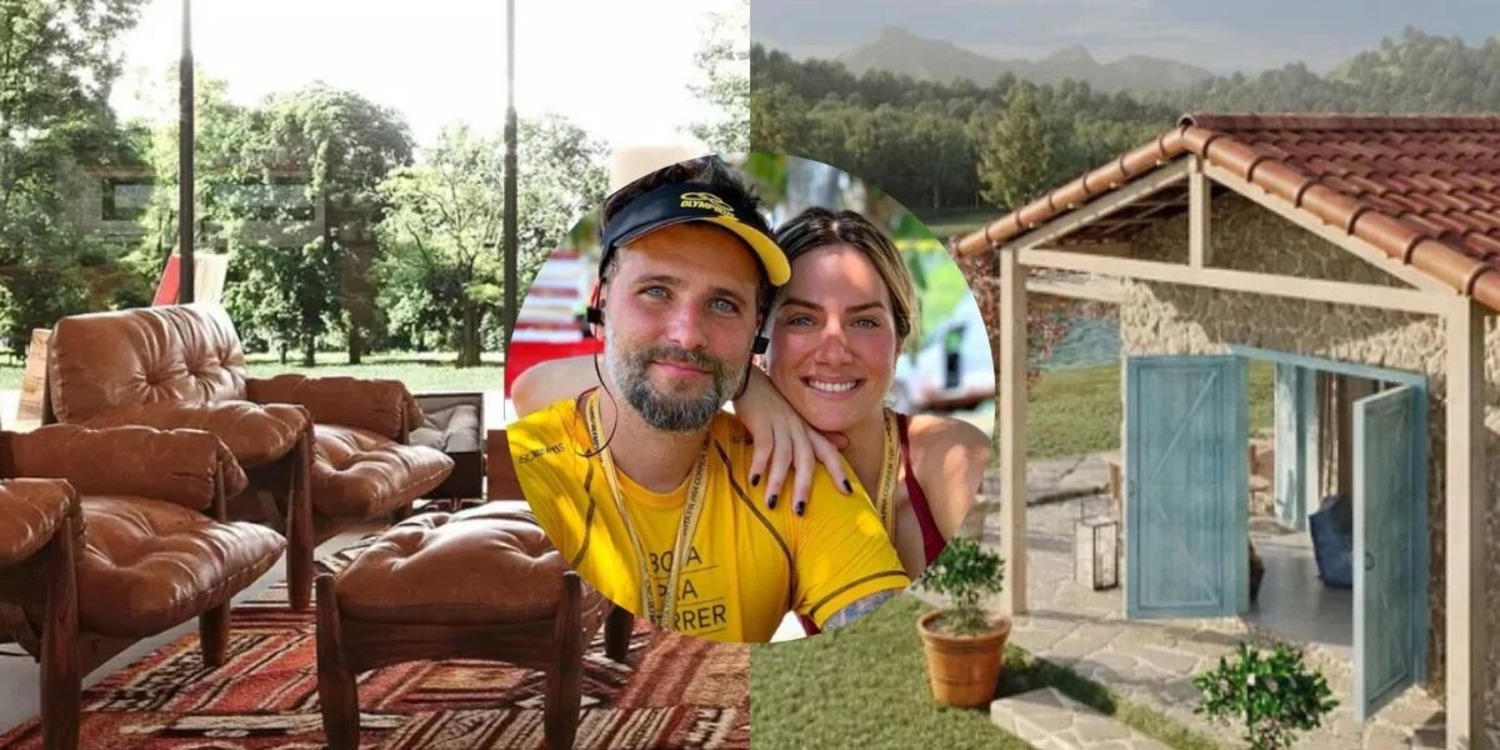 The mansion, valued at 5.8 million Brazilian reais, features three bedrooms, six bathrooms, an outdoor area with a pool and barbecue, a wooden deck that adds a modern touch to the place, and several other interesting rooms. Inside, the living room is huge; part of it is open, integrating with the outside of the house.
Otávio Mesquita
Otávio Mesquita, a Brazilian presenter, pilot, journalist, and businessman, lives in the Morumbi neighborhood, in the state of São Paulo. His property is a 900m² mansion, and there, he has a space dedicated to motorsport, his former passion.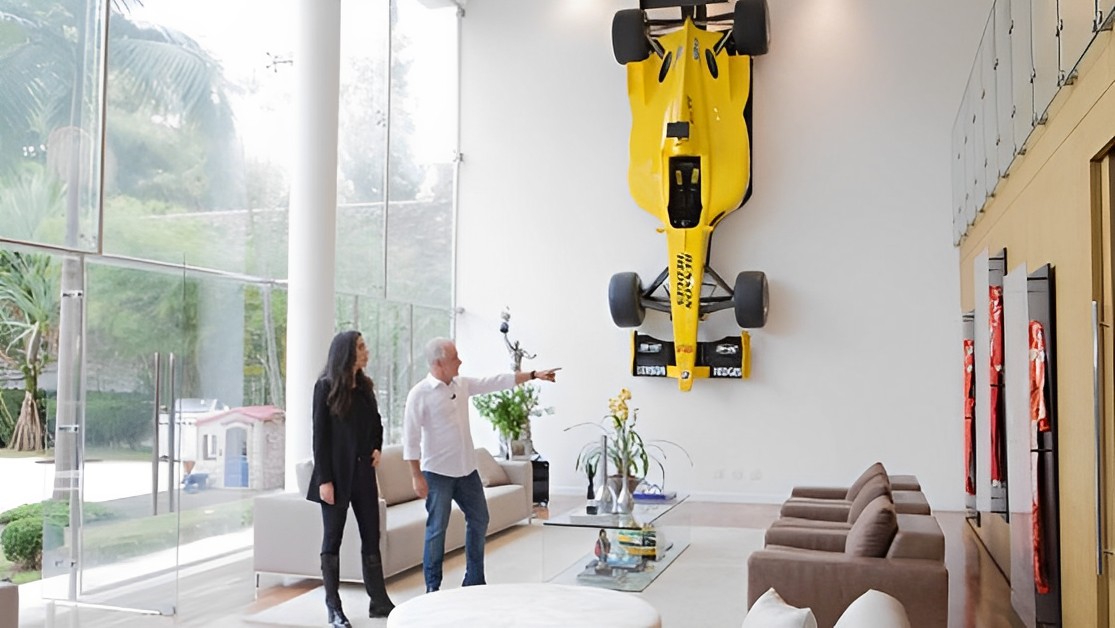 Fans had the opportunity to admire the interior of the mansion, which features, in the luxurious living room, a life-size replica of the car used by Italian driver Giancarlo Fisichella! Additionally, the presenter keeps the helmet used by Ayrton Senna in France in 1993, as well as the racing suits of drivers Rubens Barrichello, Emerson Fittipaldi, and Felipe Massa.
Ana Carolina
The famous Brazilian singer Ana Carolina lives in the upscale neighborhood of Jardim Botânico in Rio de Janeiro. The mansion has a view of Pedra da Gávea and Morro Dois Irmãos. The three-story property has several large rooms, including a private recording studio and an elevator.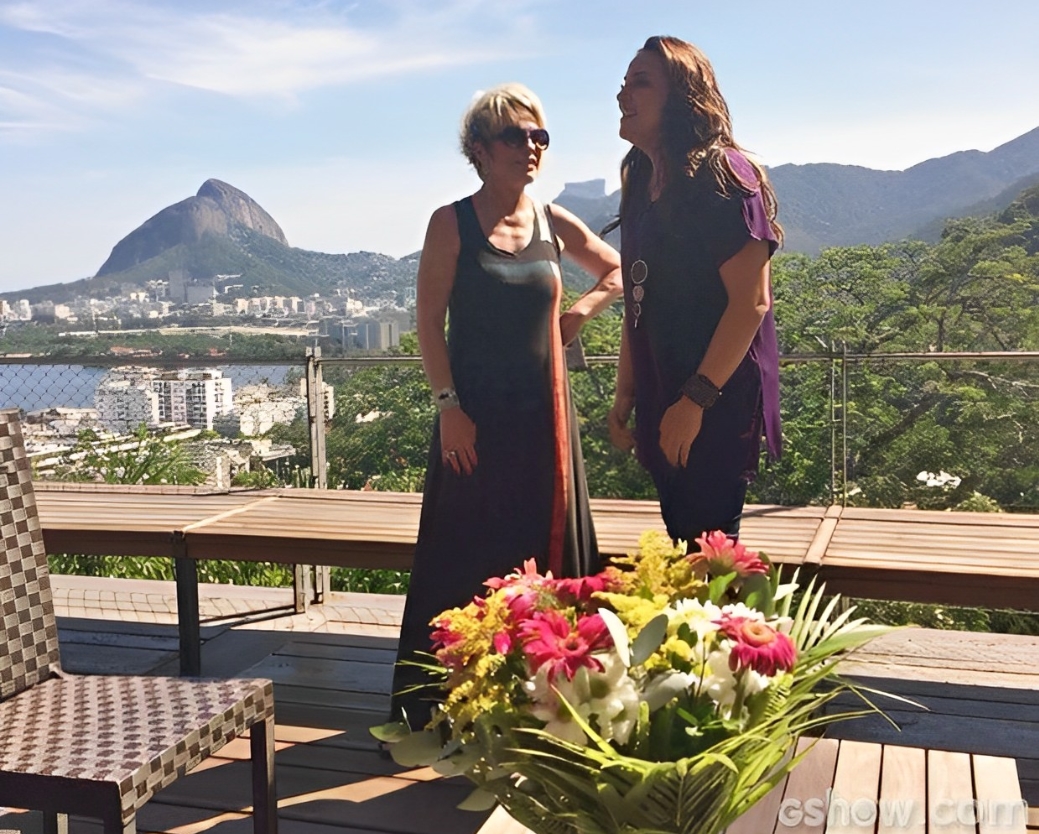 Ana Carolina has already commented in an interview with the "Mais Você" program, presented by Ana Maria Braga, that she loves her house. "I don't leave here. I make music videos, compose, bring my friends to have a musical gathering," said the singer. Ana Carolina often throws parties in her home and handpicked the decorations.
Ana Hickmann
The presenter and millionaire Ana Hickmann became one of the most talked-about celebrities in 2017. Fans, through social media, were thrilled after the famous showed the giant interior of her living room. The question that was asked is, how many people would Ana need to occupy all this space?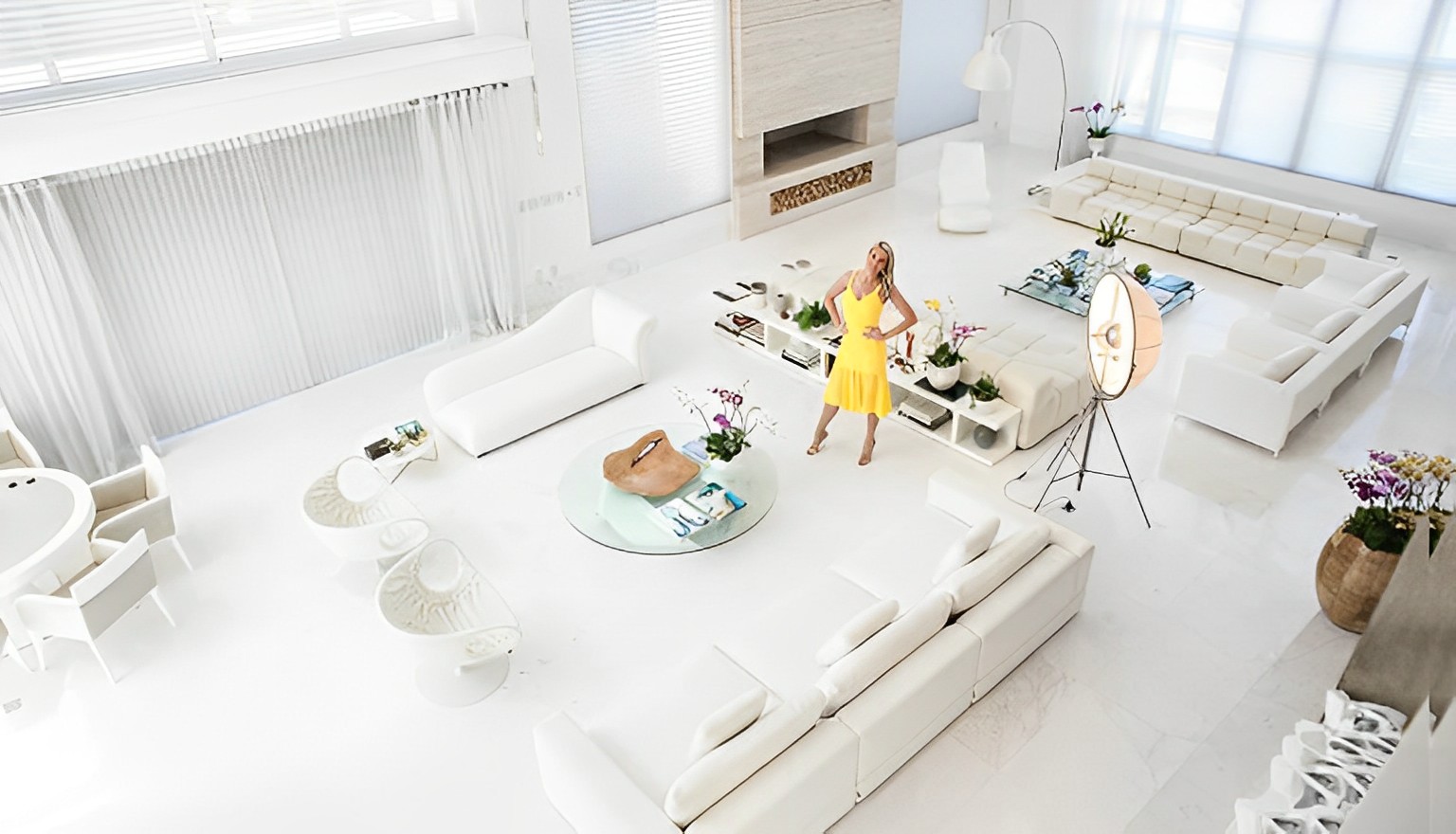 Located in Itu, a city in the countryside of São Paulo, it's not just the living room that deserves attention. The mansion has 6,000 m² and is divided into three floors. The property has several rooms, including eight bedrooms, a swimming pool, an elevator, and even a private nightclub in the basement! Classy!
Gracyanne Barbosa and Belo
Gracyanne Barbosa, a bodybuilding model, and current digital influencer, and her husband, singer Belo, live in a very large and luxurious mansion in Rio de Janeiro. The property is located in Barra da Tijuca and has been valued at R$3 million.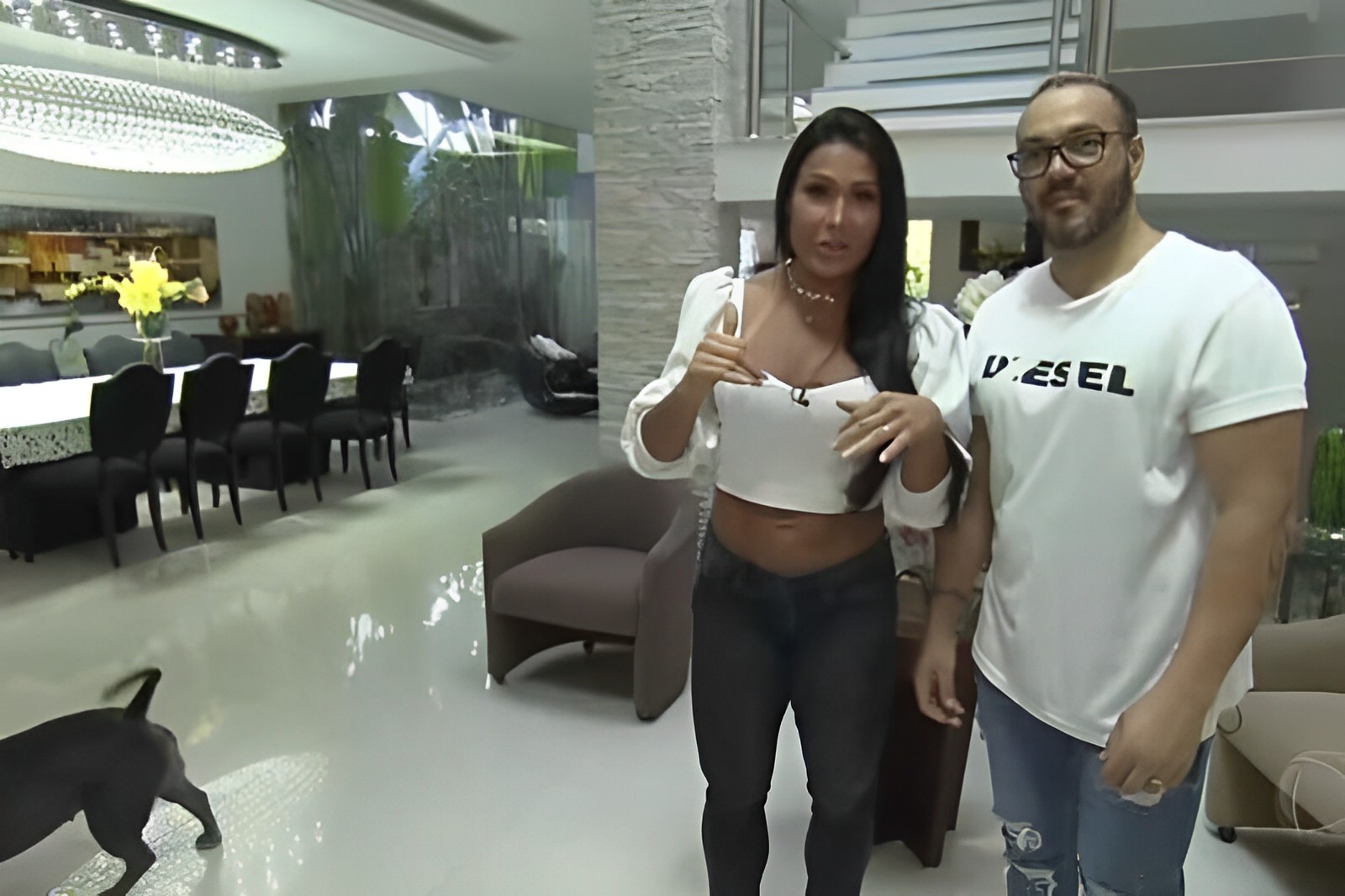 In a past interview given to the "Hora do Faro" program, Belo and Gracyanne showed the interior of their house. One of the most beautiful rooms is the huge living room, which has a very updated decoration. And, of course, the couple's mansion couldn't miss a complete gym, a cinema, and a hot tub.
Alessandra Ambrosio
Alessandra Ambrosio, a Brazilian model, lives in Santa Monica, California, with her two children, Anja and Noah. On her social media, Alessandra shared some photos she took for Architectural Digest magazine, showcasing the interior of her home. Martyn Lawrence Bullard, a famous designer, was responsible for helping with the decoration.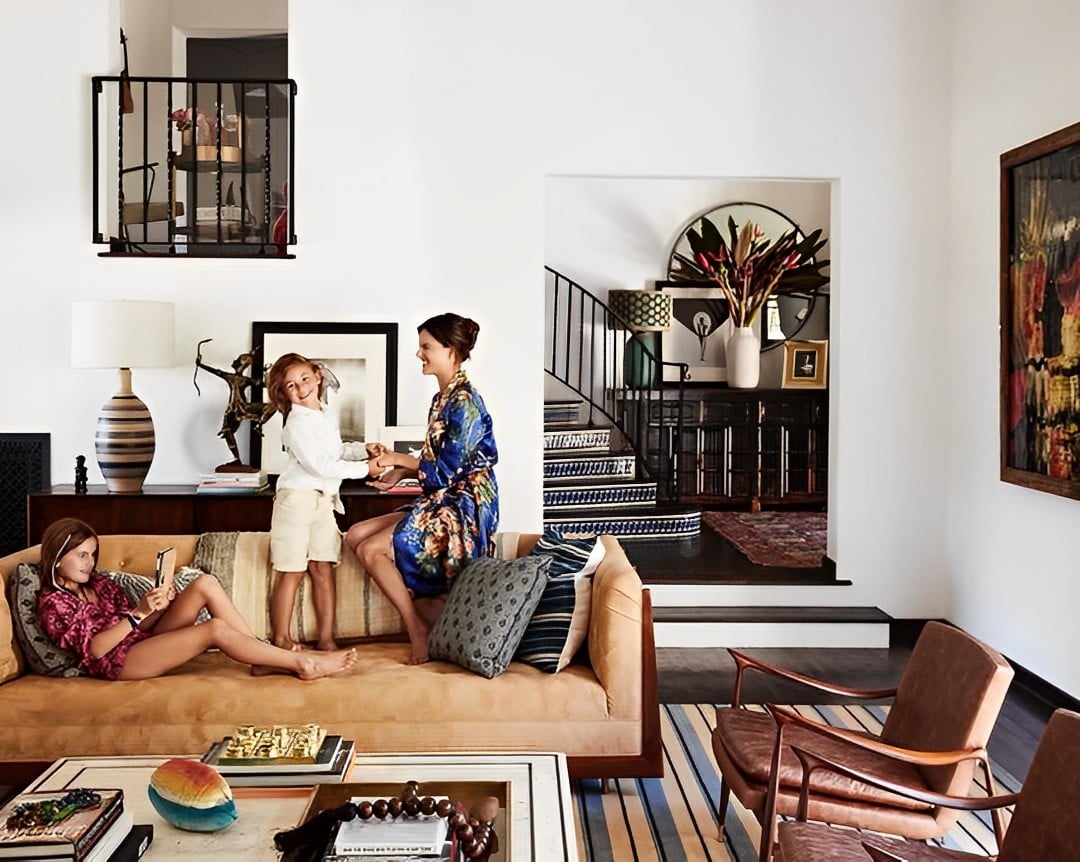 Together, they created a new style by mixing "boho-chic with rock'n'roll" to decorate the interior of the property. The space also features an outdoor area, pool, and lounge chairs. Additionally, a Jacaranda tree was also planted in the model's garden.
Fausto
Former Globo TV presenter, Faustão, is very wealthy! That's why he doesn't skimp when buying his properties. Some time ago, Faustão moved from his previous residence, a mansion in the Morumbi neighborhood valued at R$32 million, and moved into a 1,400 m² triplex in the upscale Jardim Europa neighborhood.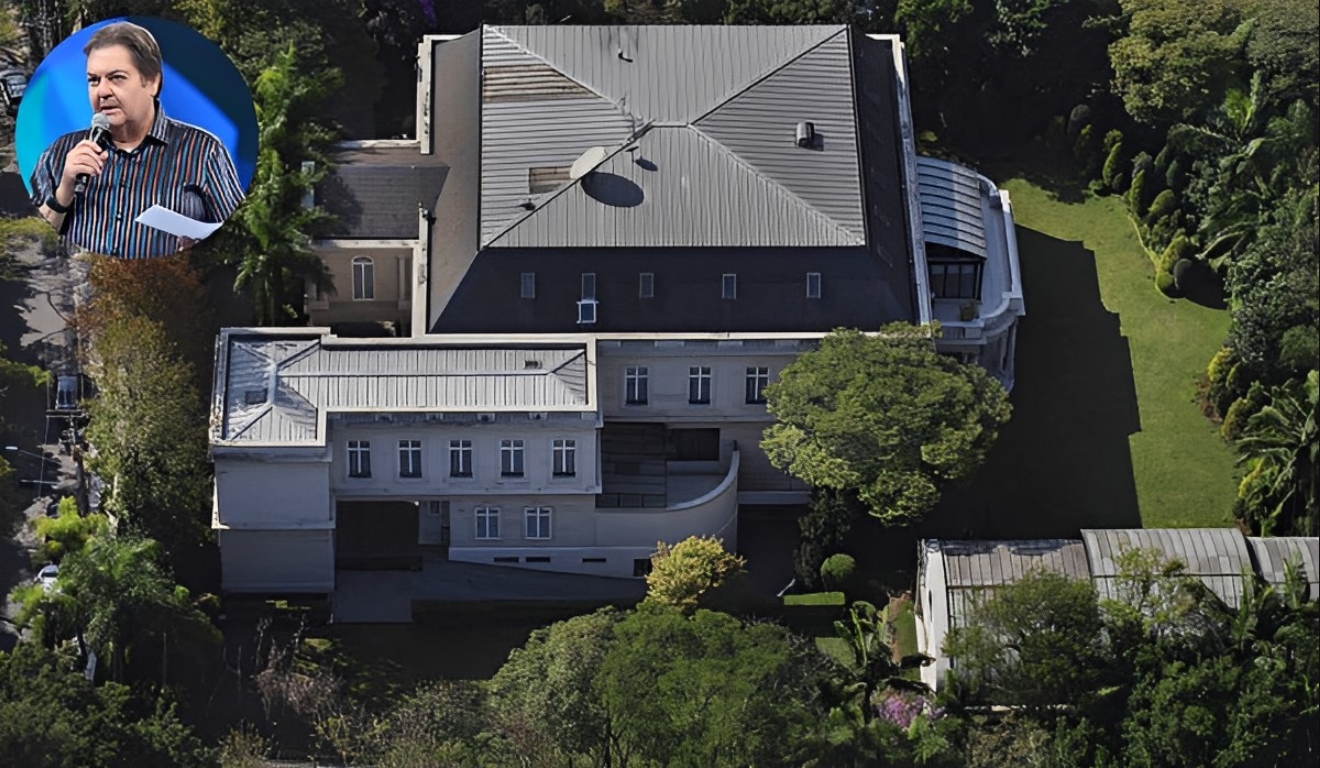 The property, as expected, features 25 separate rooms! Five are suites, with 20 parking spots in the garage, a very large swimming pool, and a soundproof room. The new mansion was valued at R$35 million. The presenter shares the residence with his wife, Luciana Cardoso, and their two children.
Gisele Bündchen
Gisele Bundchen, one of the most famous Brazilian models, used to live with her ex-husband, Tom Brady, a football player, in Miami Beach, in a mansion valued at R$91 million. After the end of the relationship, the model bought a new house, also in Miami, which cost R$61 million.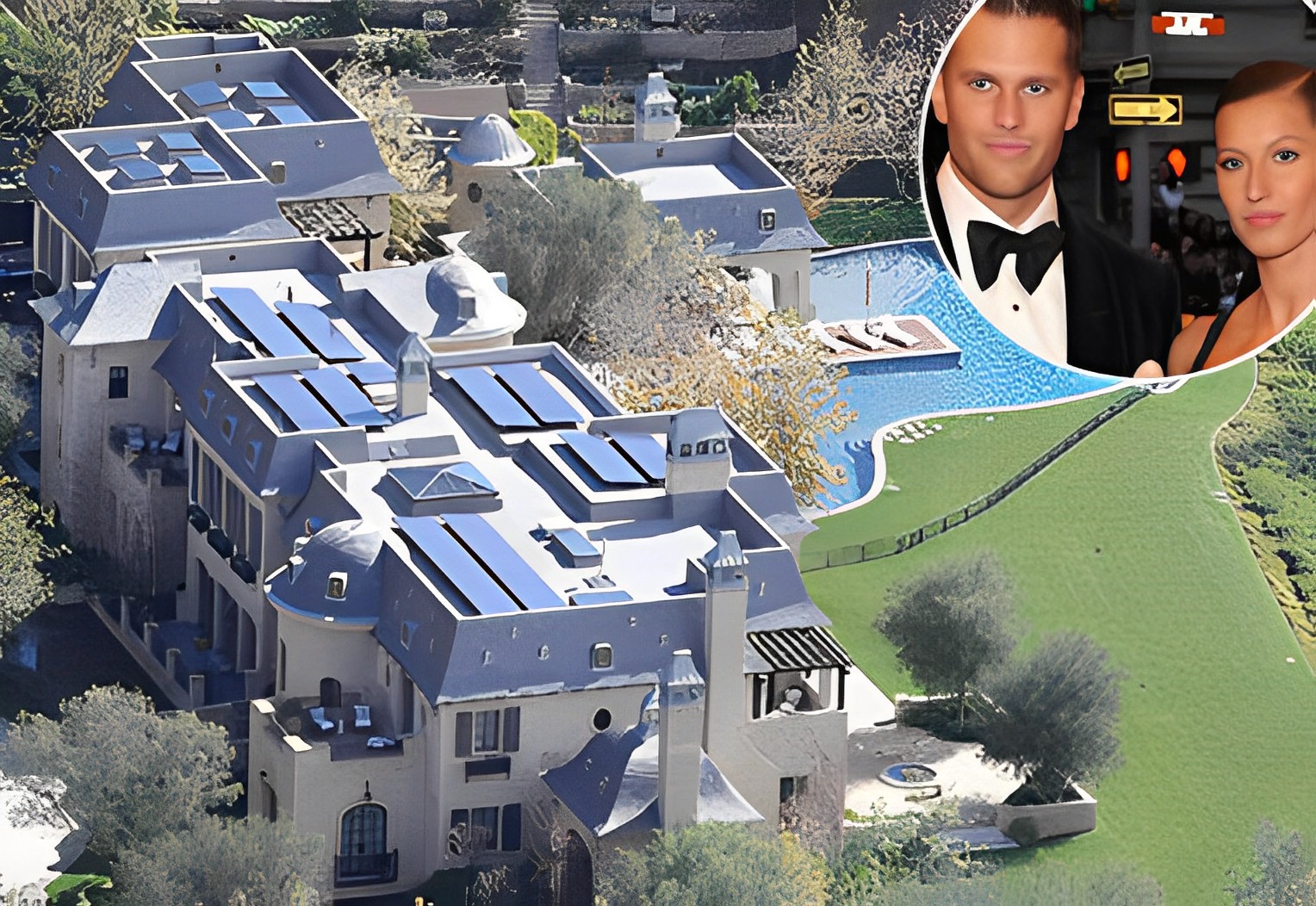 Even though the old property where the couple used to live together is currently empty, what is expected is that it will be completely demolished, since Gisele and Tom are in favor of sustainable materials and proposals. The model's new mansion is located near where the player lives so that he can remain close to his two children.
Juliana Paes
Another celebrity owns a house in Orlando, a beloved place for celebrities! Brazilian actress Juliana Paes is also part of the group of people with property there. The actress' property is located in a luxurious condominium called Magic Village Resort. The mansion is very large and, in addition to having four suites, is also divided into three floors!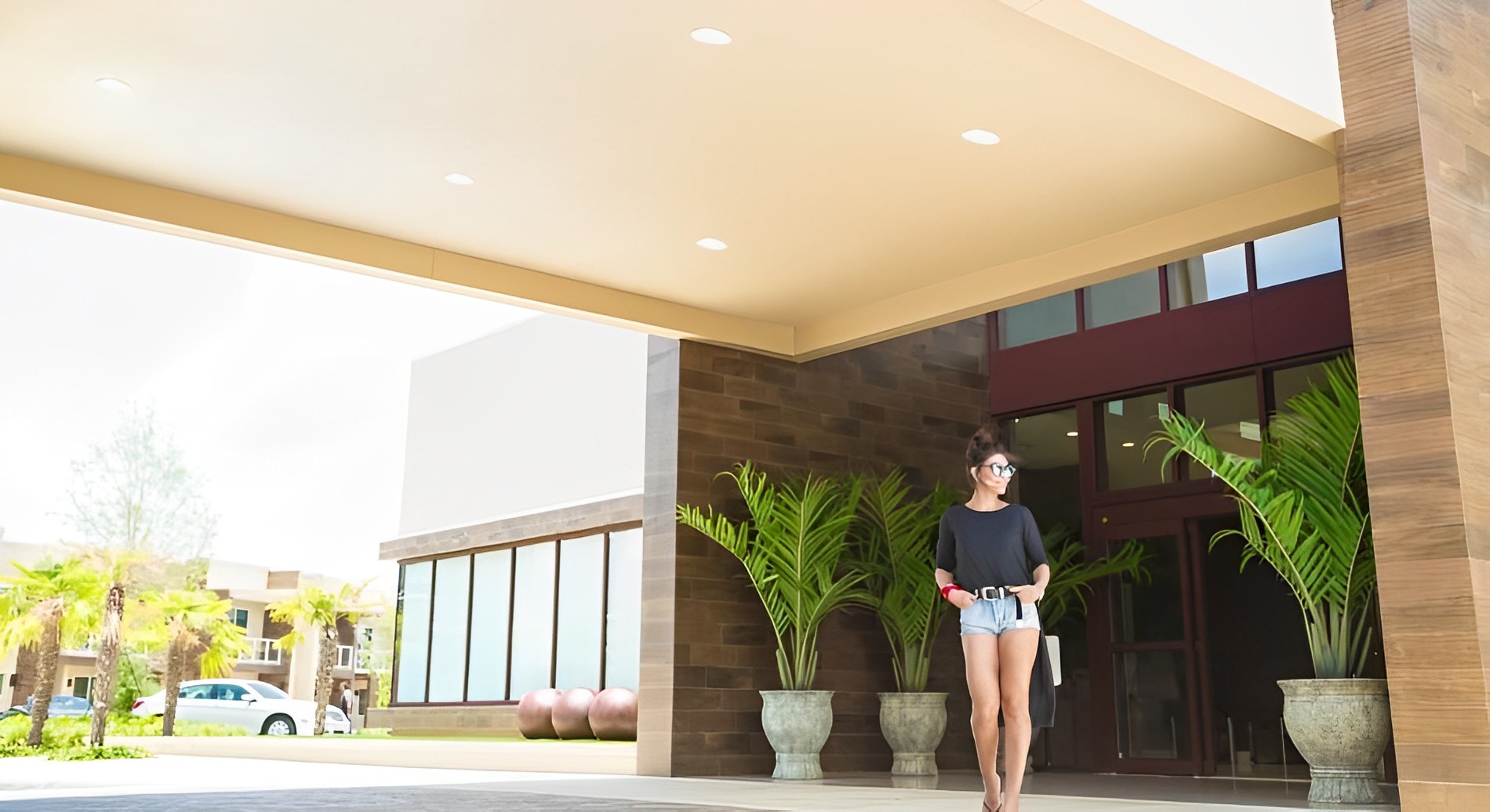 However, Juliana's house is only for vacations. Its location is next to Disney parks, with a privileged view. The actress often shares the moments she enjoys there with her fans. Has she ever considered the possibility of moving permanently to the United States?
Daniel
Brazilian famous singer Daniel has already granted an interview to the "Programa da Eliana" and presented the luxurious property where he lives in Brotas, in the countryside of São Paulo. He showed all the details of the house and said that he lives very happily with his wife, Aline de Pádua, and his two daughters, Lara and Luiza.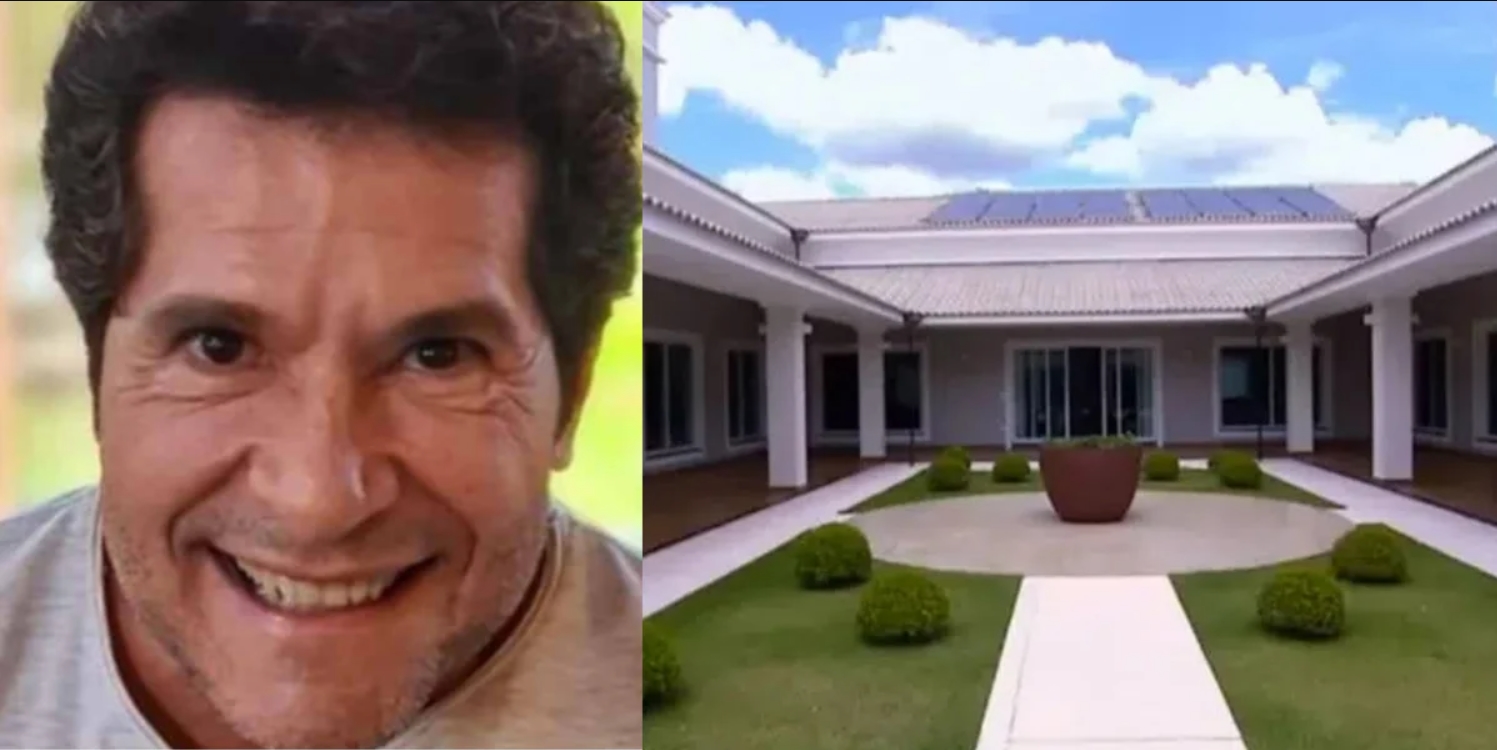 A curious fact that caught the attention of the viewers was the private chapel Daniel had built in the residence. In addition, the external part of the house has a large garden with a lake, a swimming pool, and a life-size dollhouse – at the request of his daughters!
Sabrina Sato
Presenter Sabrina Sato, currently married to Duda Nagle, also lives in a very beautiful and magazine-worthy place! The 665m² duplex apartment is located in the upscale Jardins neighborhood in São Paulo, and the property has been valued at around R$12 million by Veja magazine.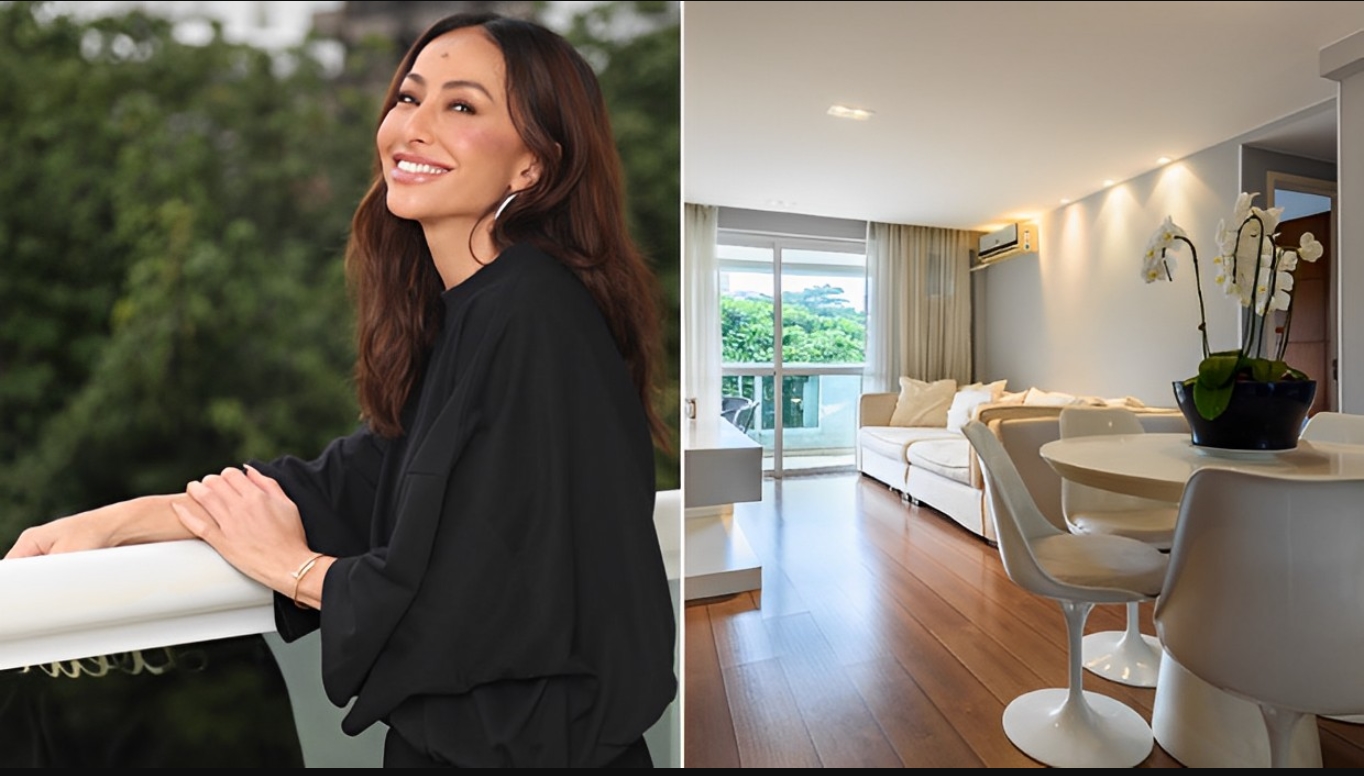 What stands out in the couple's duplex is the rooftop! In addition, the property also has a large and comfortable outdoor area with ample space to hold gatherings and family moments. Sabrina Sato says she is very grateful for her family, especially for her only daughter, Zoe.
Bell Marques
The lead singer of the old band "Chiclete com Banana," which was very successful in its time, lives on a farm known as "Ana Bonita" in Cabaceiras do Paraguaçu, near Salvador. Bell Marques lives with his current wife, Ana Marques, and they live very happily together.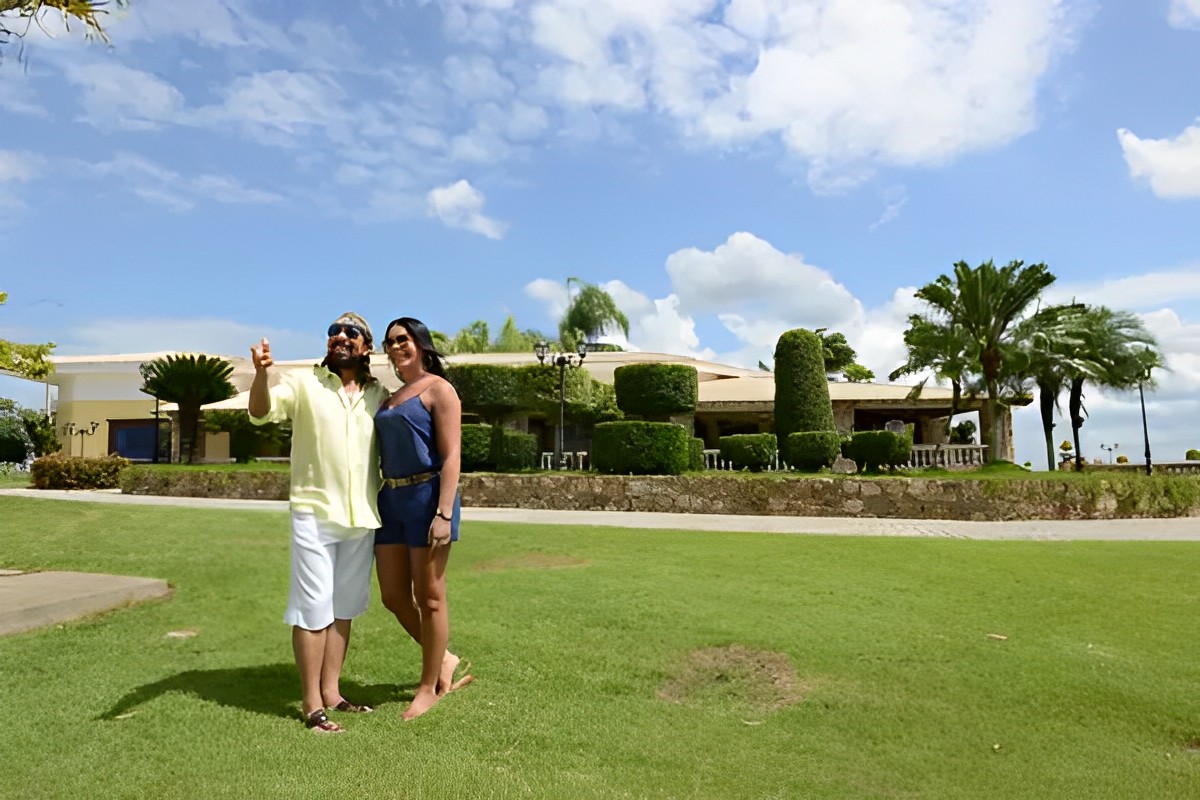 The artist has commented in some interviews that he prefers to live close to nature because he feels that his energies are renewed, and his family ties as well since the property is surrounded by vegetation and animals. "We call it the oasis of the backlands," said the singer, one of the biggest references in axé music.
Lala Rudge
Lala Rudge, a famous blogger on social media, lives in São Paulo in a 200m² apartment in Itaim. Lala said she carefully chose the decoration of her house, and to make everything even more luxurious, she chose to invest in noble materials such as marble and velvet.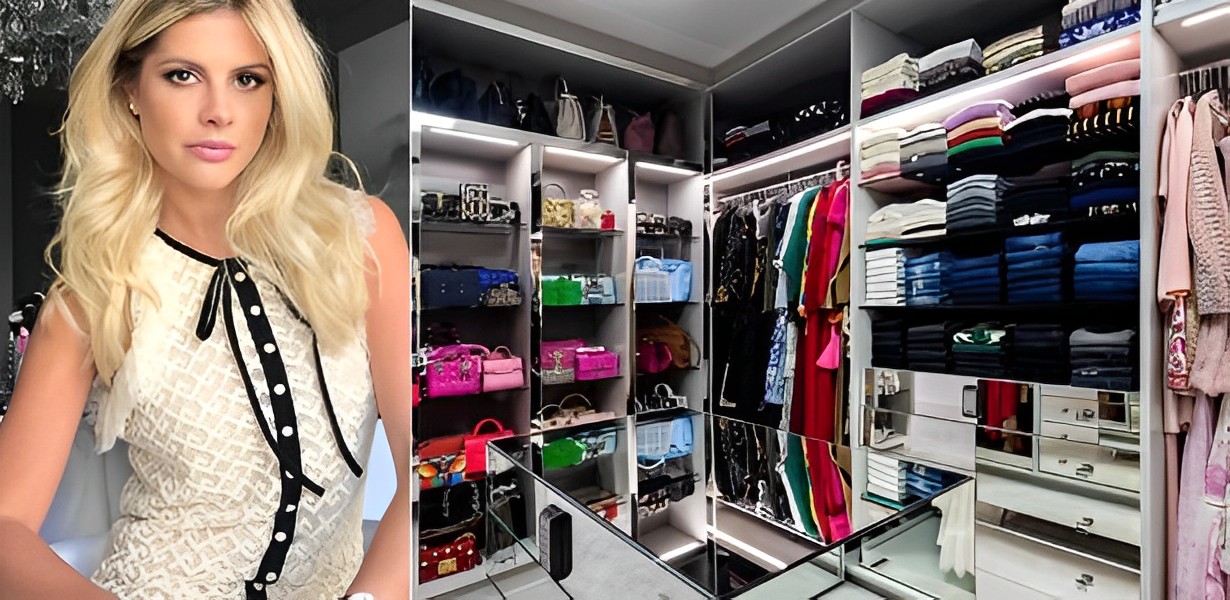 The blogger has already shown that her property has a Baccarat chandelier. In addition, she also chose to acquire a collection of crystal glasses and dishes, Murano glass, and sacred art saints. A beautiful closet full of designer clothes, shoes, and famous brand bags, is also present in the house.
Jô Soares
Indeed, Jô Soares was known for his passion for books and extensive collection. In addition to the impressive library on the ground floor of his apartment, the living area was also decorated with various works of art and antiques. The apartment was considered a true reflection of the presenter's refined taste and intellectual curiosity.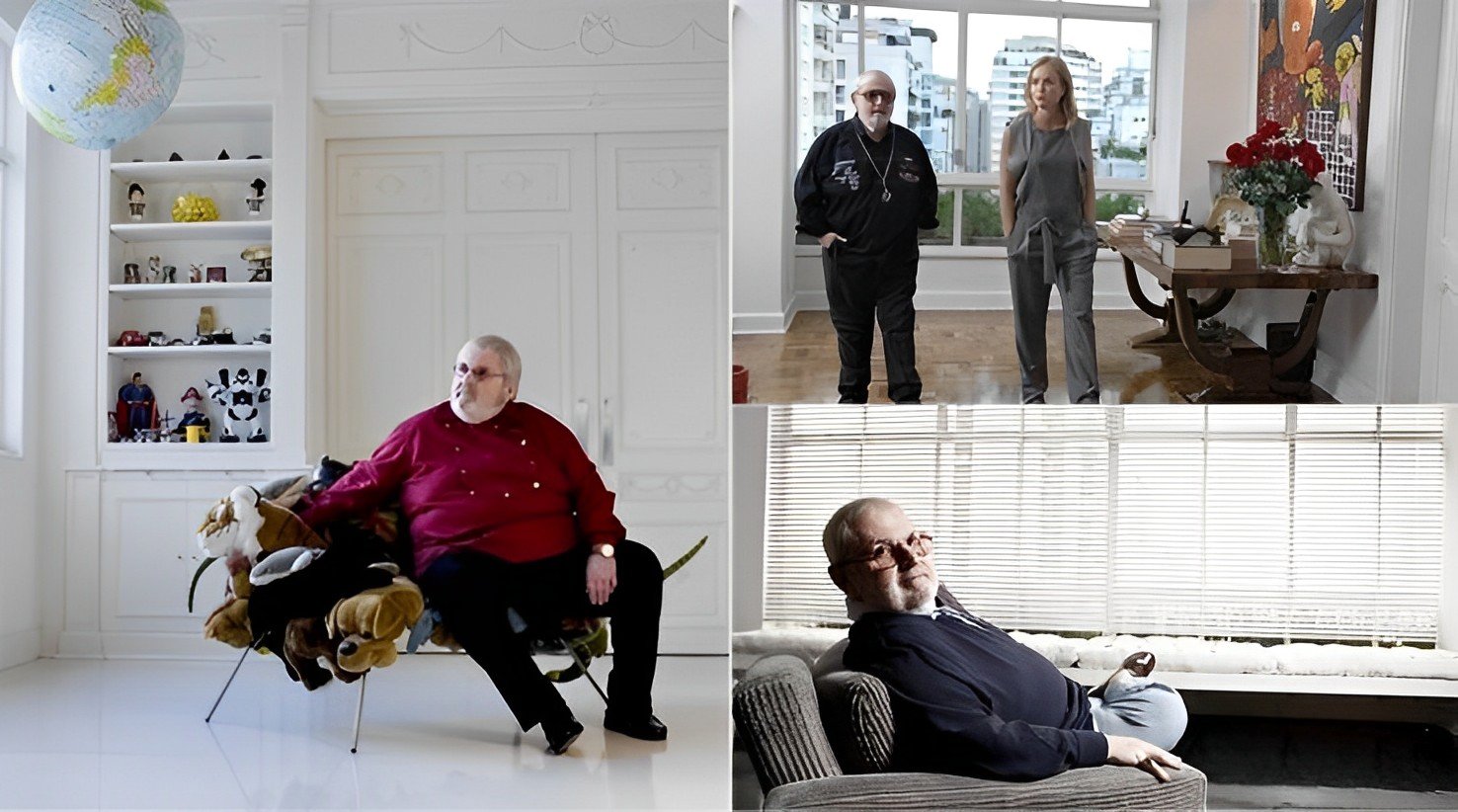 Jô Soares used to say he was very happy in his apartment, and various items caught the attention of fans, but none of them caught as much attention as the transparent cylindrical tube that extended from the floor to the ceiling of the property. That's right, you're thinking about what it sounds like! The presenter and his family used a slide to quickly move from one room to another.
Larissa Manoela
Larissa Manoela is the girl who has captivated the younger audience since childhood. Despite being so young, she already has many assets. Among them is a mansion in Orlando, United States! A few years ago, the actress announced the purchase of her residence, valued at R$3 million. Pretty fancy, don't you think?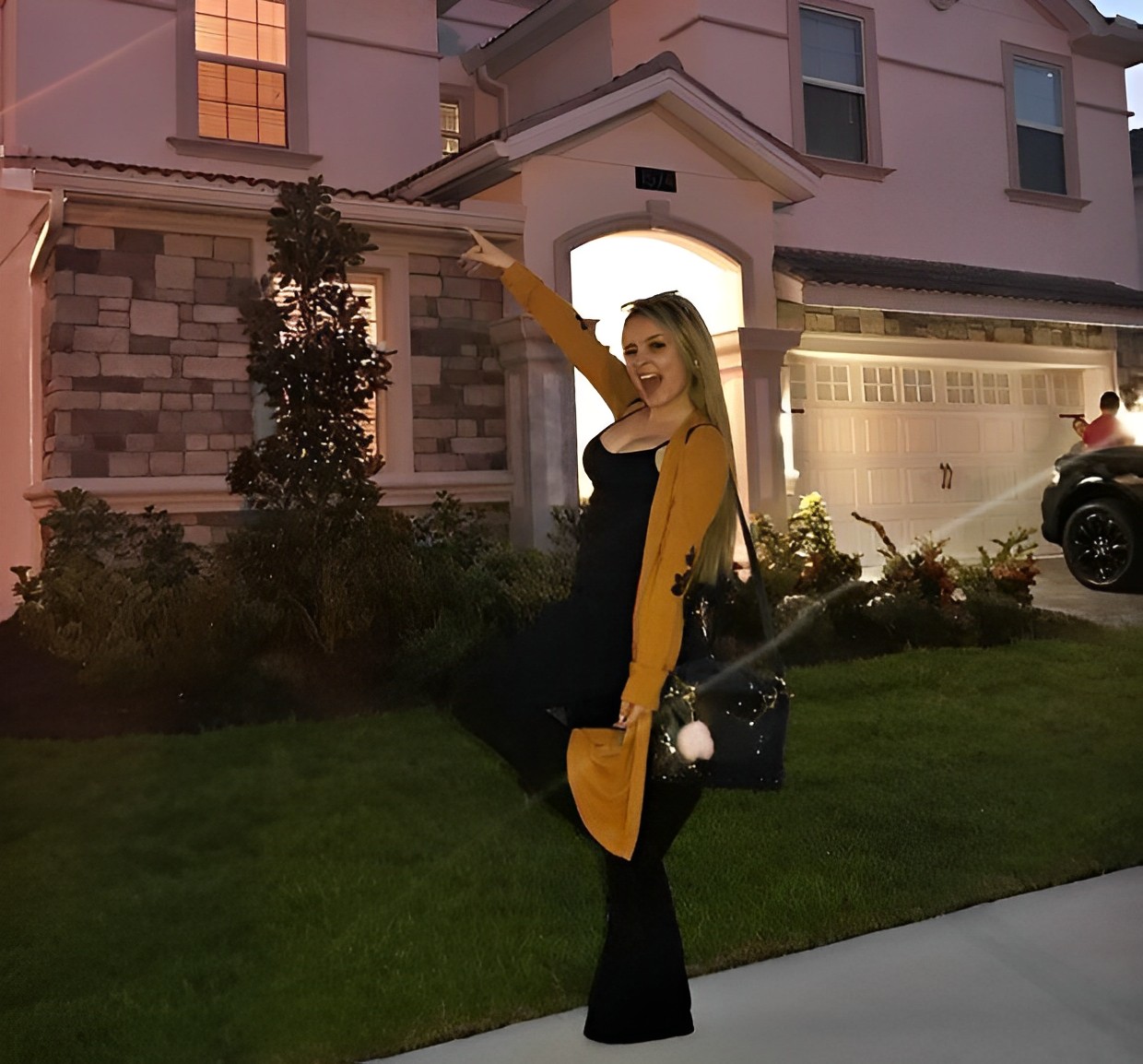 Larissa's large and luxurious mansion has many rooms and impeccable decorations! She said the place has a covered pool, eight bedrooms, a spacious living room, and items related to significant moments in her career. Additionally, there is also a cinema room in the mansion.
Deborah Secco
Deborah Secco's luxurious house is located in Magic Village Resort 2, in Orlando, United States. Despite owning a mansion in Brazil, Deborah chose to buy this one while on vacation at Disney.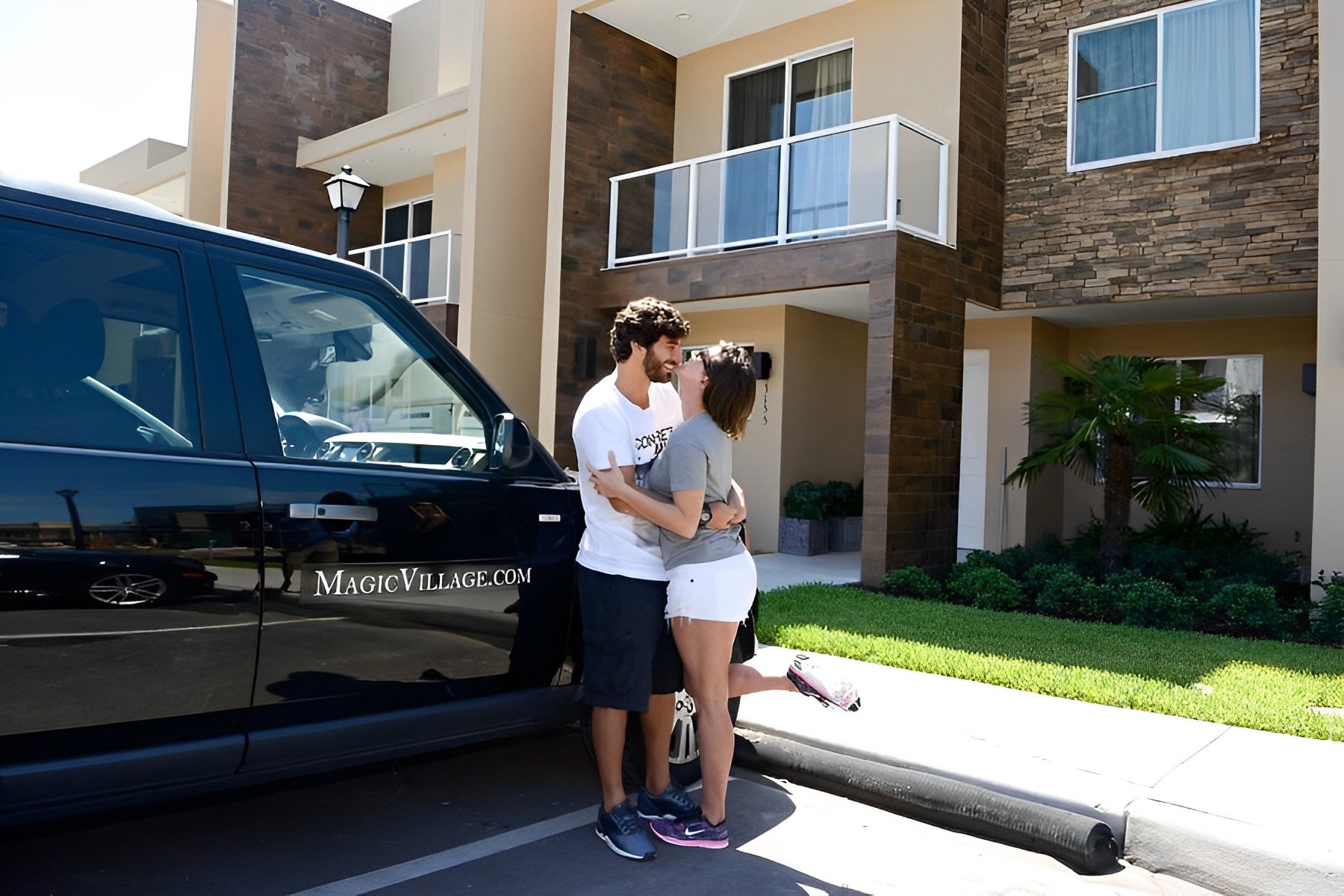 The value of the mansion has already been assessed at R$1 million, and (despite the high investment) the actress only enjoys the place during her vacations. She is married to Hugo Moura, and they have a daughter together, but the family has no plans to permanently leave Brazil since they both have work here.