Creative and Inventive Hacks That Originated in Brazil
Saving on Transportation Costs
Gasoline is expensive and no one deserves to have to walk everywhere…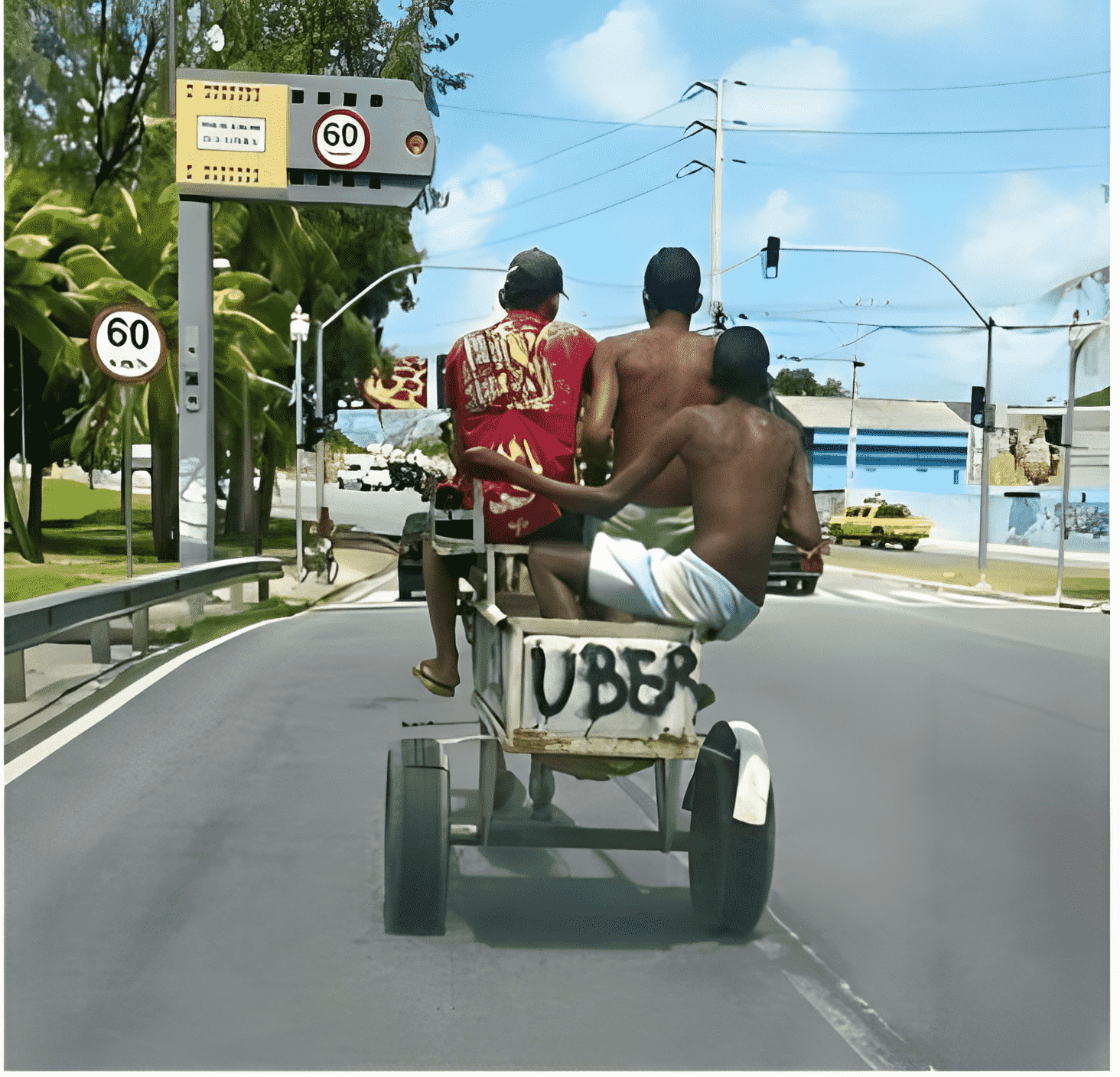 Brazilian creativity always leads the way, and a national version of Uber was invented! Not only is it more economical, but it's also sustainable, and the planet will thank you.
No Mirror? No Problem!
Depending on the tools you have, the best thing to do is to look forward.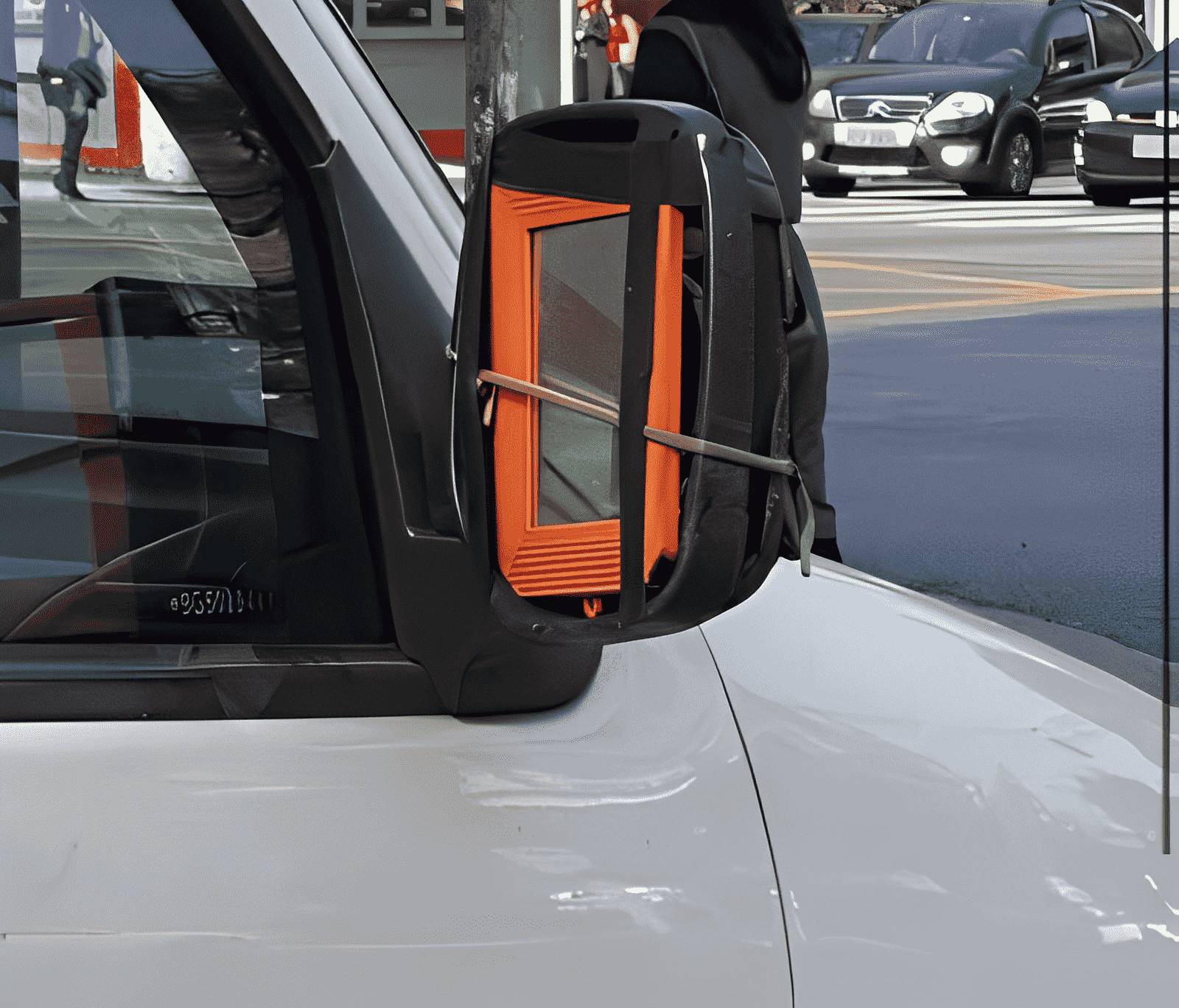 In this case, improvisation is worth it because it can help with road safety and save lives.
Several uses
Flip-flops can help you walk more safely, but did you know they can also hold your GPS device on the car dashboard?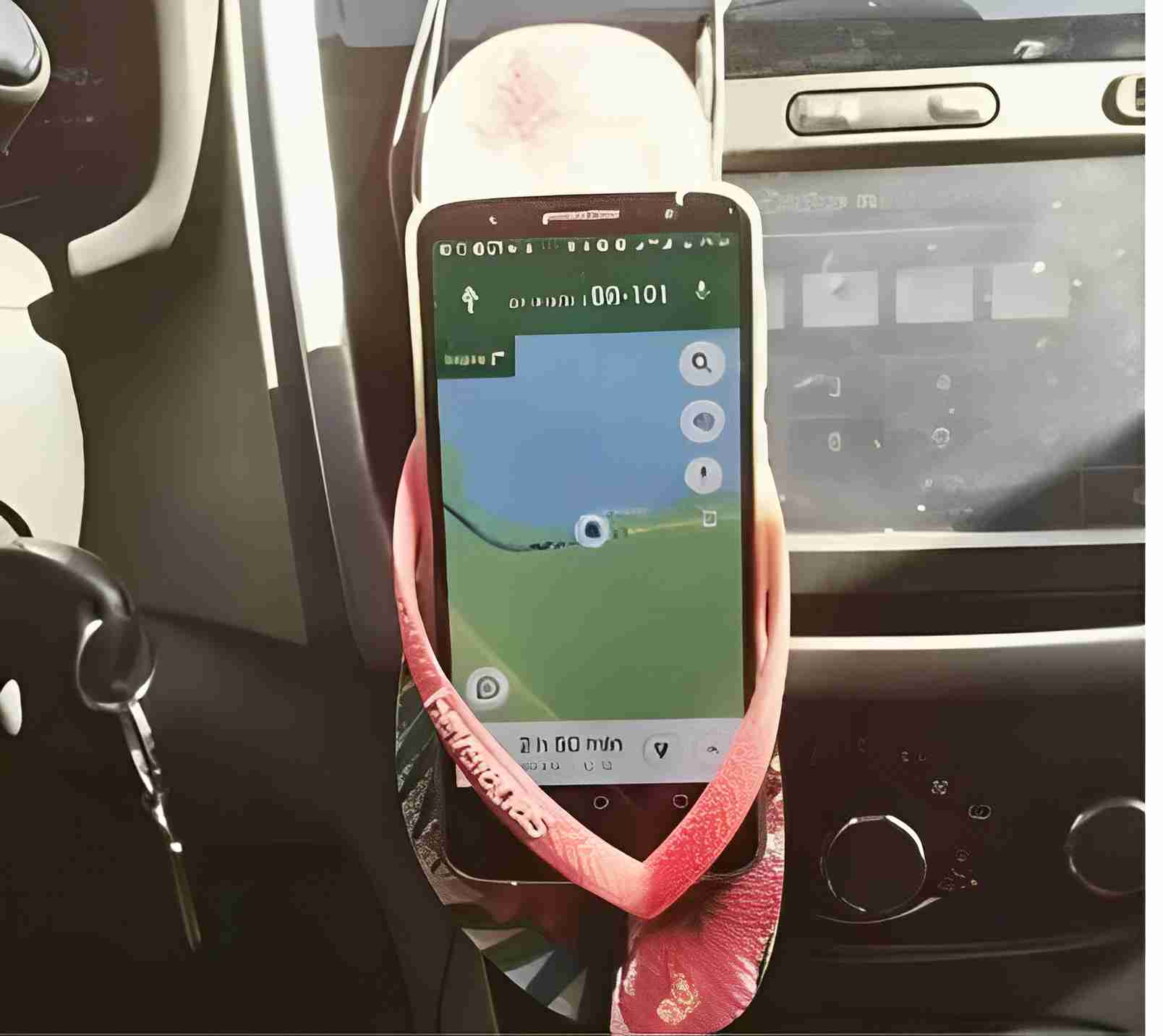 Gostou dessa ideia? Pega as suas havaianas preferidas e equipa o seu carro com essa "tecnologia de ponta"!
Remote Control
What matters is the functionality of things, and in this case, the bamboo is fulfilling its role and providing the comfort that the guy desires…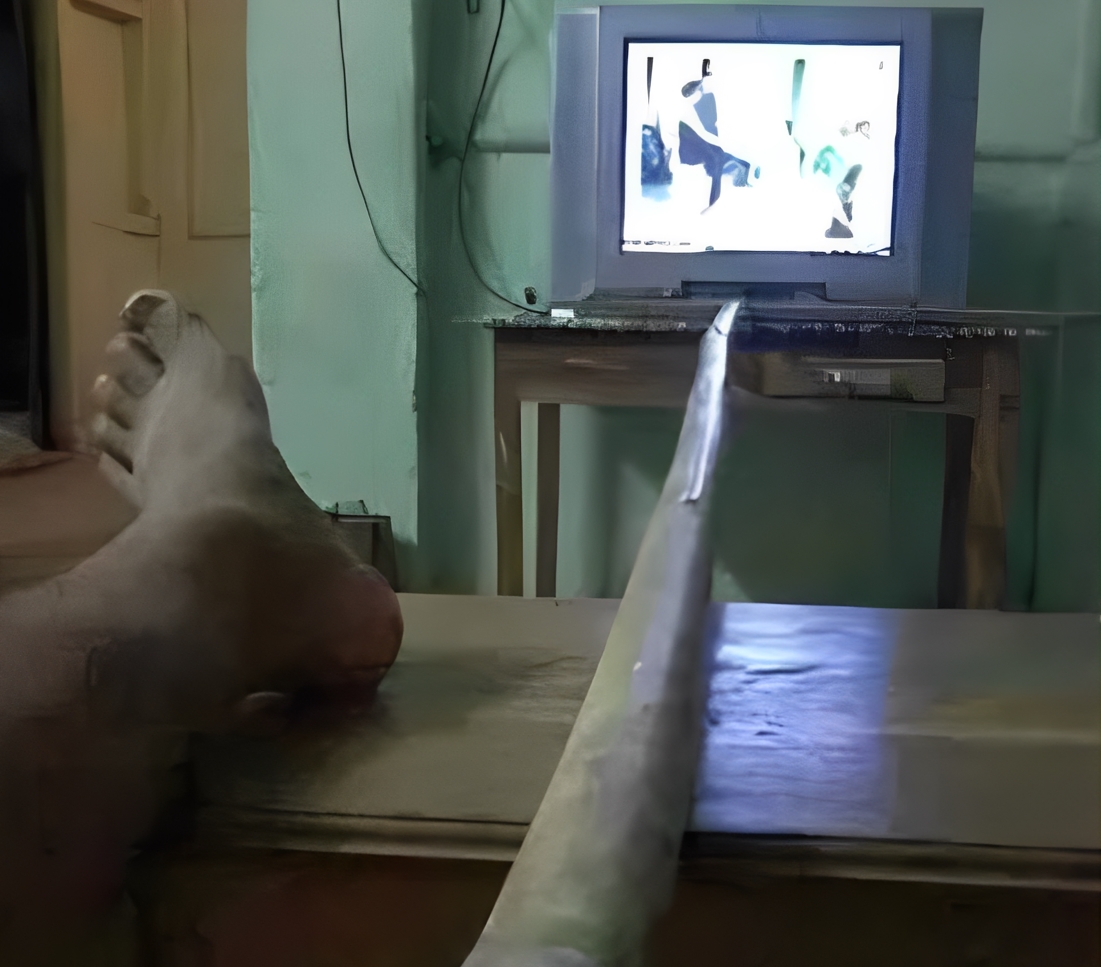 Now all you have to do is choose the channel and get the popcorn ready!
Calculation Error...
The construction industry is a trade that requires study and accurate calculations to ensure that everything is in its proper place. The engineer who planned the installation of this electrical outlet probably skipped a lot of classes.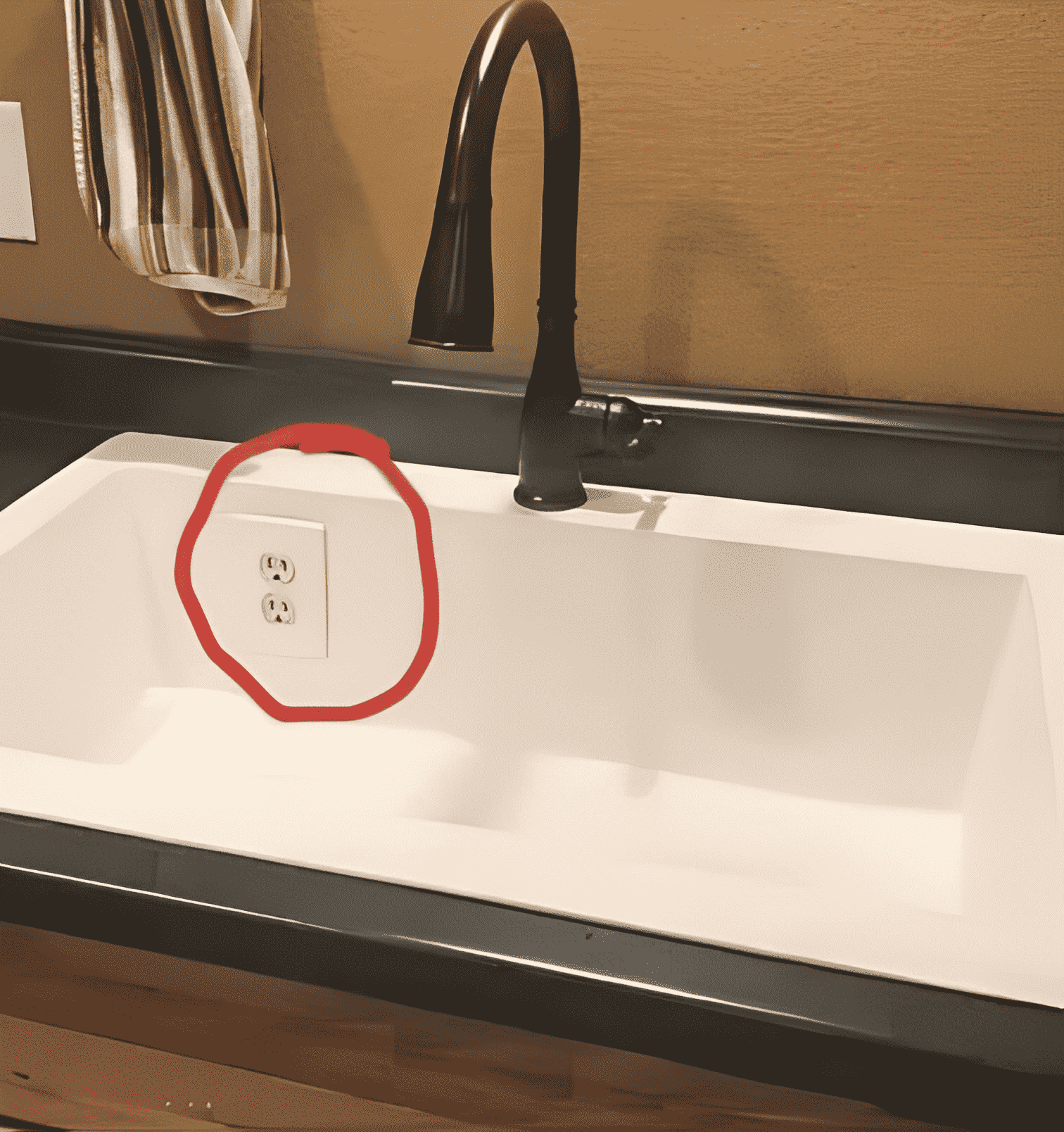 The sink looks nice, However, the outlet is in the wrong place for sure. That shock factor though!
Refreshing At All Heights
All you need is a balcony, a few meters of plastic, and a lot of boldness, and you can put a pool right at the door of your house!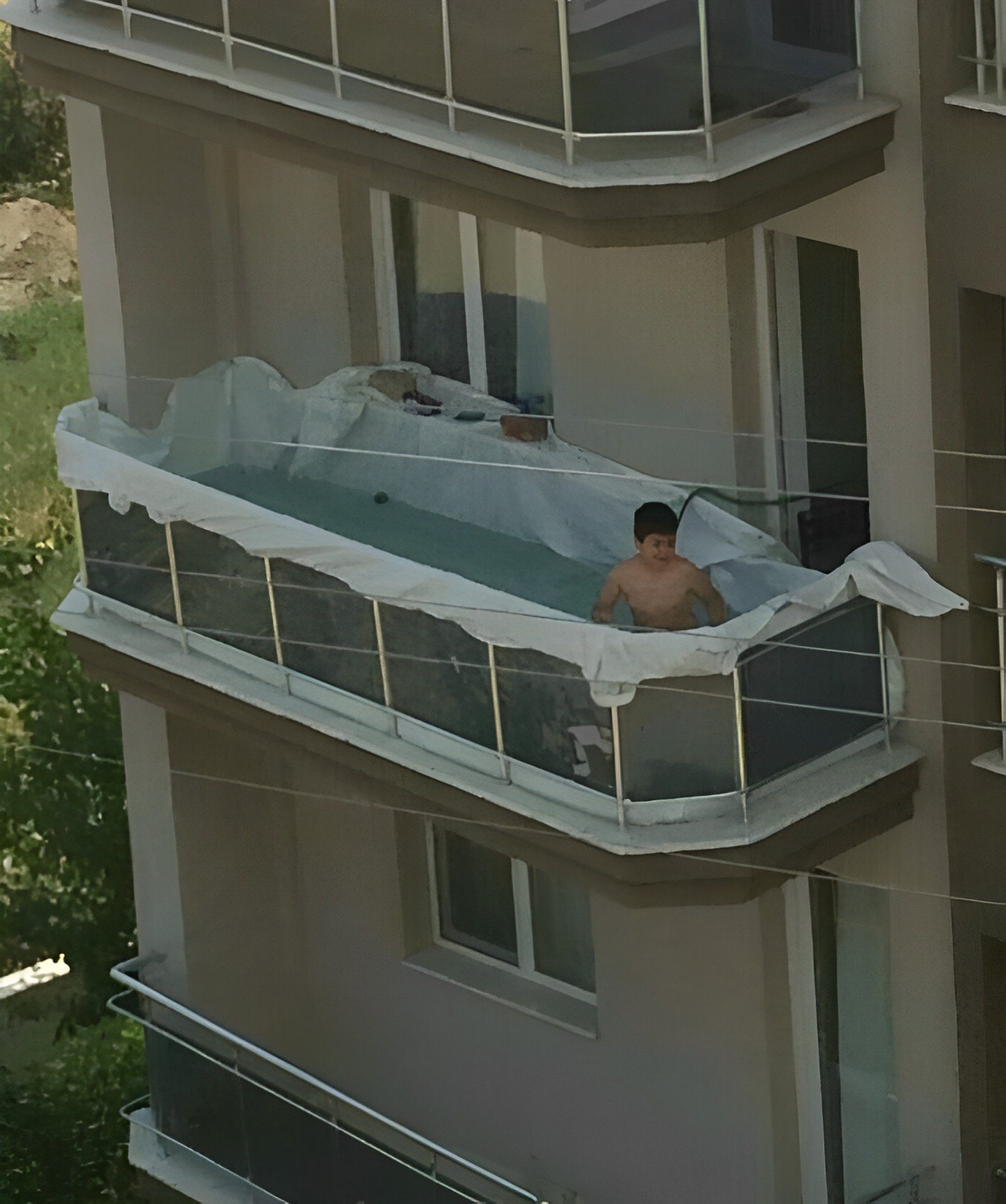 Putting aside the risks, this could be a good way to entertain the kids during school vacations…
Nothing to See Here
There is always a small solution to a big problem! In this case, a simple cut in the door allowed the toilet to fit in perfectly.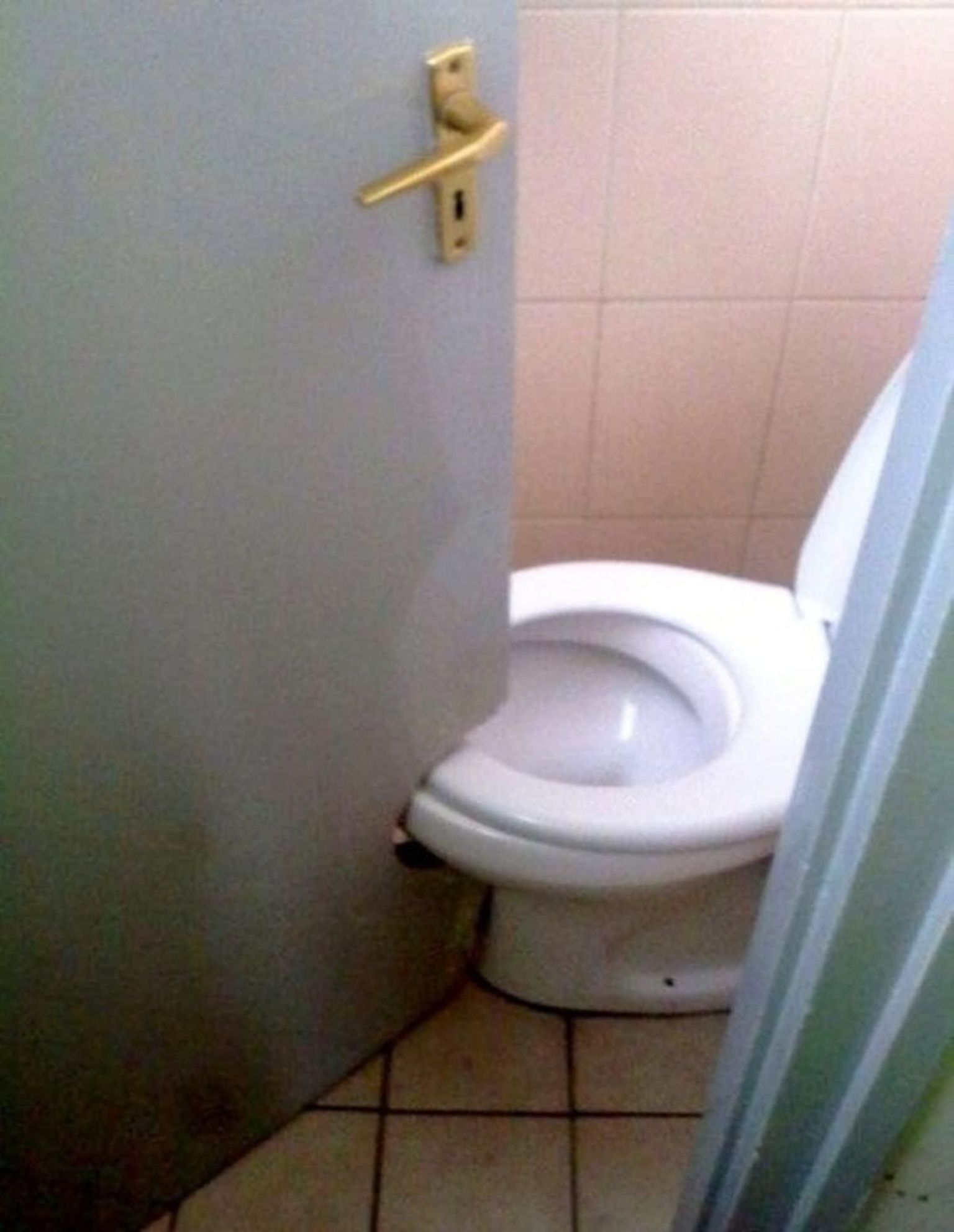 The only question is how to maintain privacy and ensure that odors and sounds stay confined to only the bathroom.
Emergency Exit
It's always good to have an alternative escape route, but in this case, things are not in their proper place. The builder replaced the door with a window, and apparently, a wooden ladder is an immediate solution for entering and exiting the house.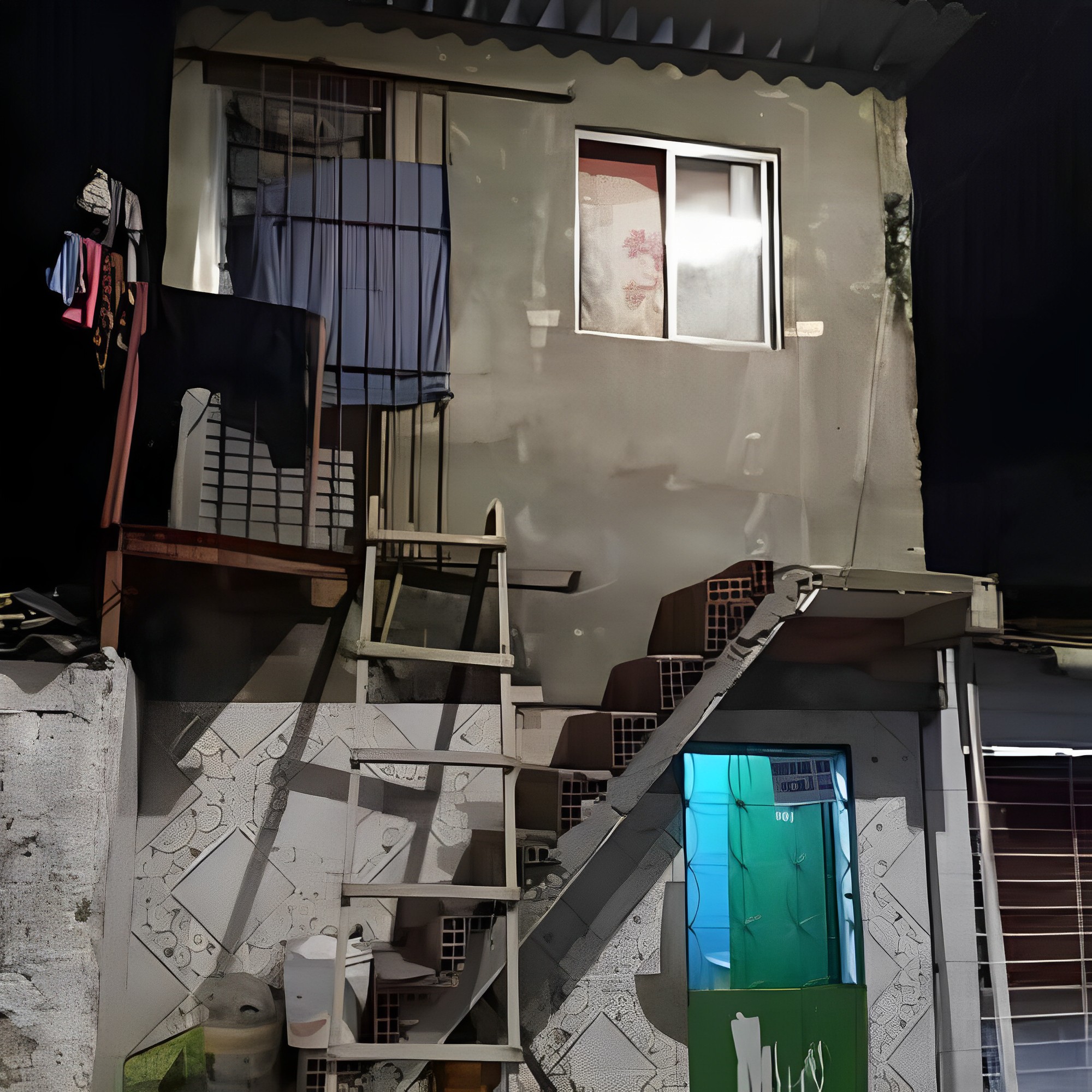 In this puzzle of an exit plan, the only concrete way out is the window.
The Latest In Kitchen Trends
There is no excuse for not being healthy. That's the motto of the duo in this photo.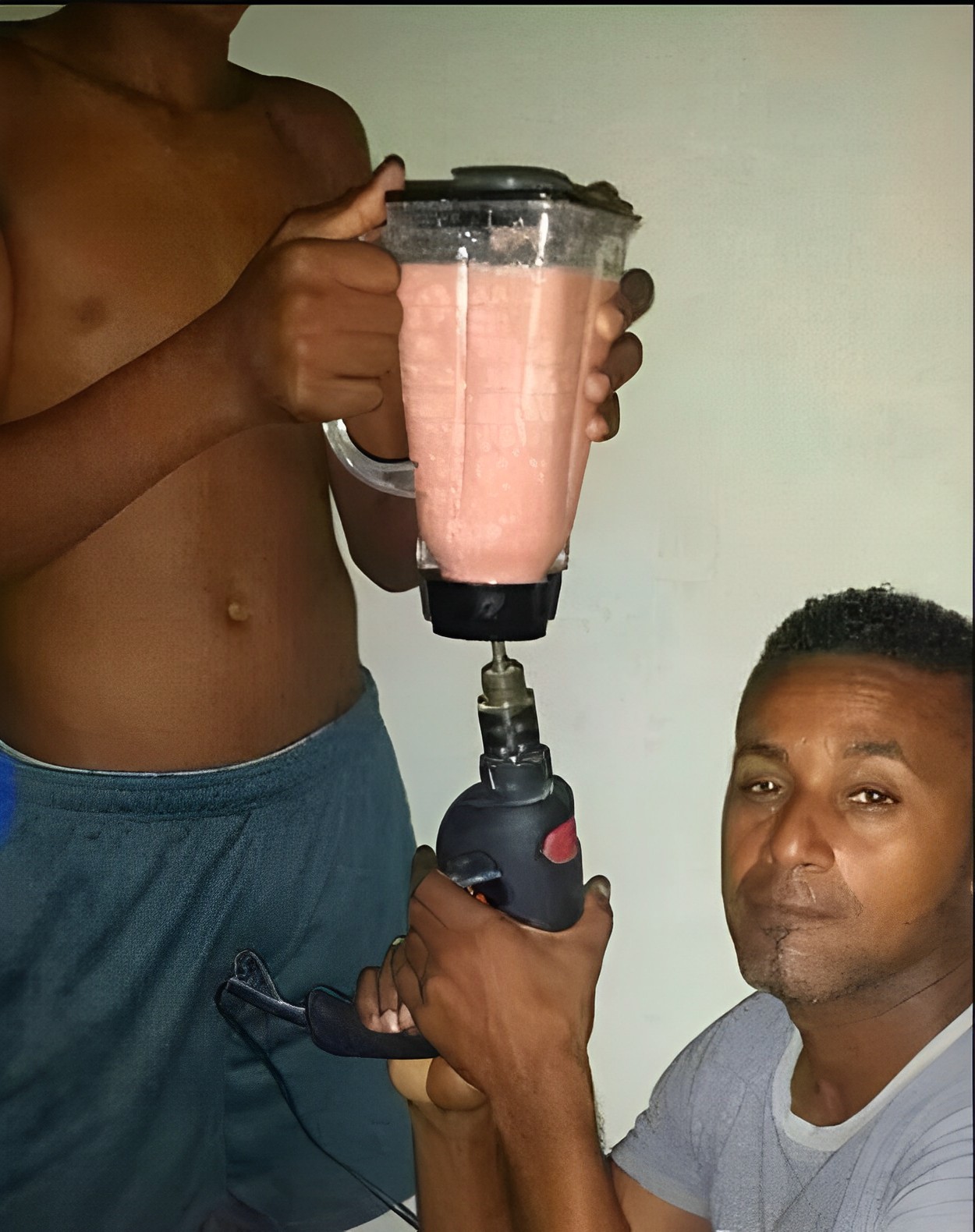 With this homemade solution, the rotation of the milkshake was turbocharged, and the result surpassed the corner diner!
The Coolest street in the neighborhood
In the desperation of the blowtorch, we understand that haste makes waste!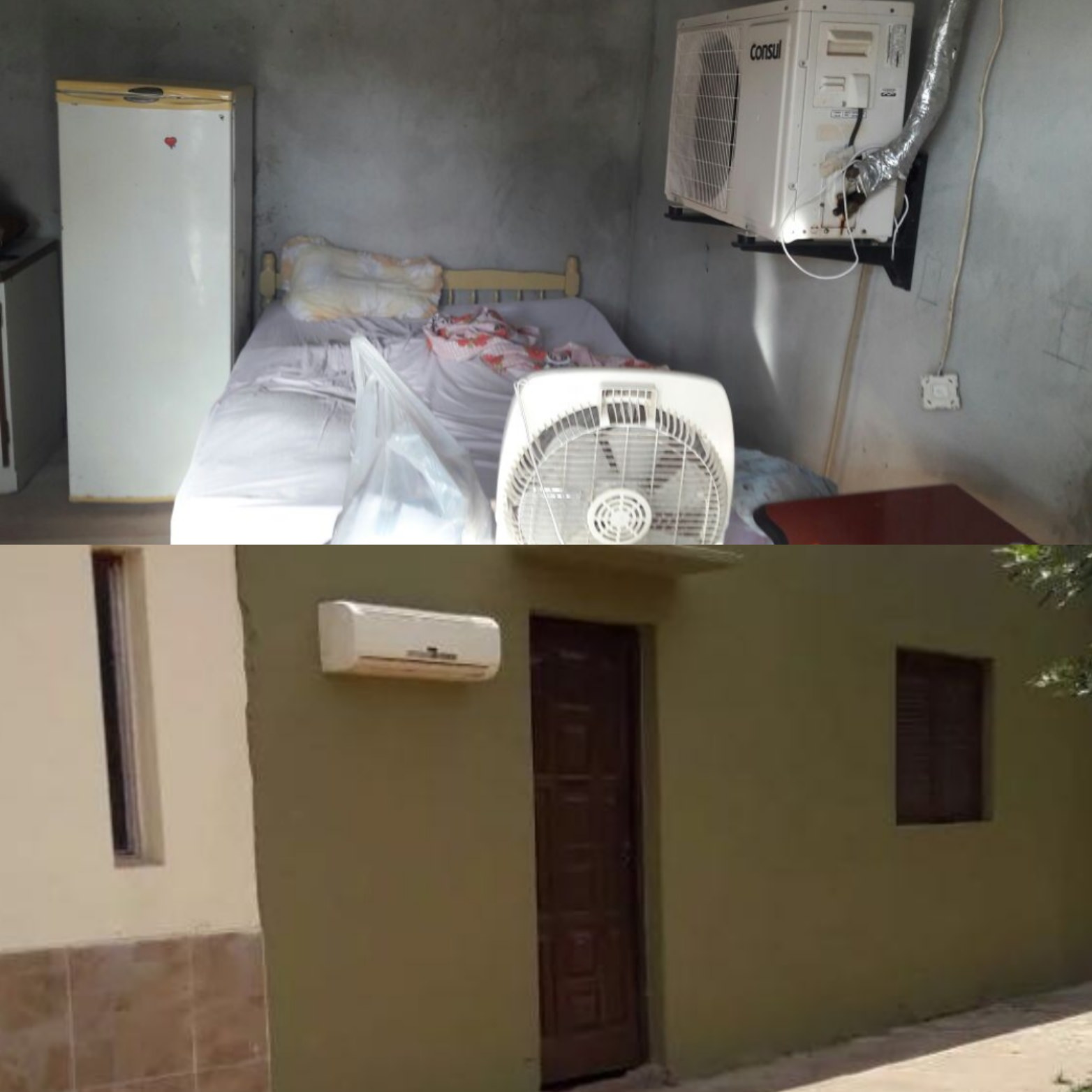 Since the heat inside the house became unbearable, at least this mistake provided the neighborhood on the street a more pleasant climate in the summer…
Itch No More
For Brazilians, nothing is impossible! All it takes is a hairbrush and a selfie stick to reach the most difficult of places to scratch.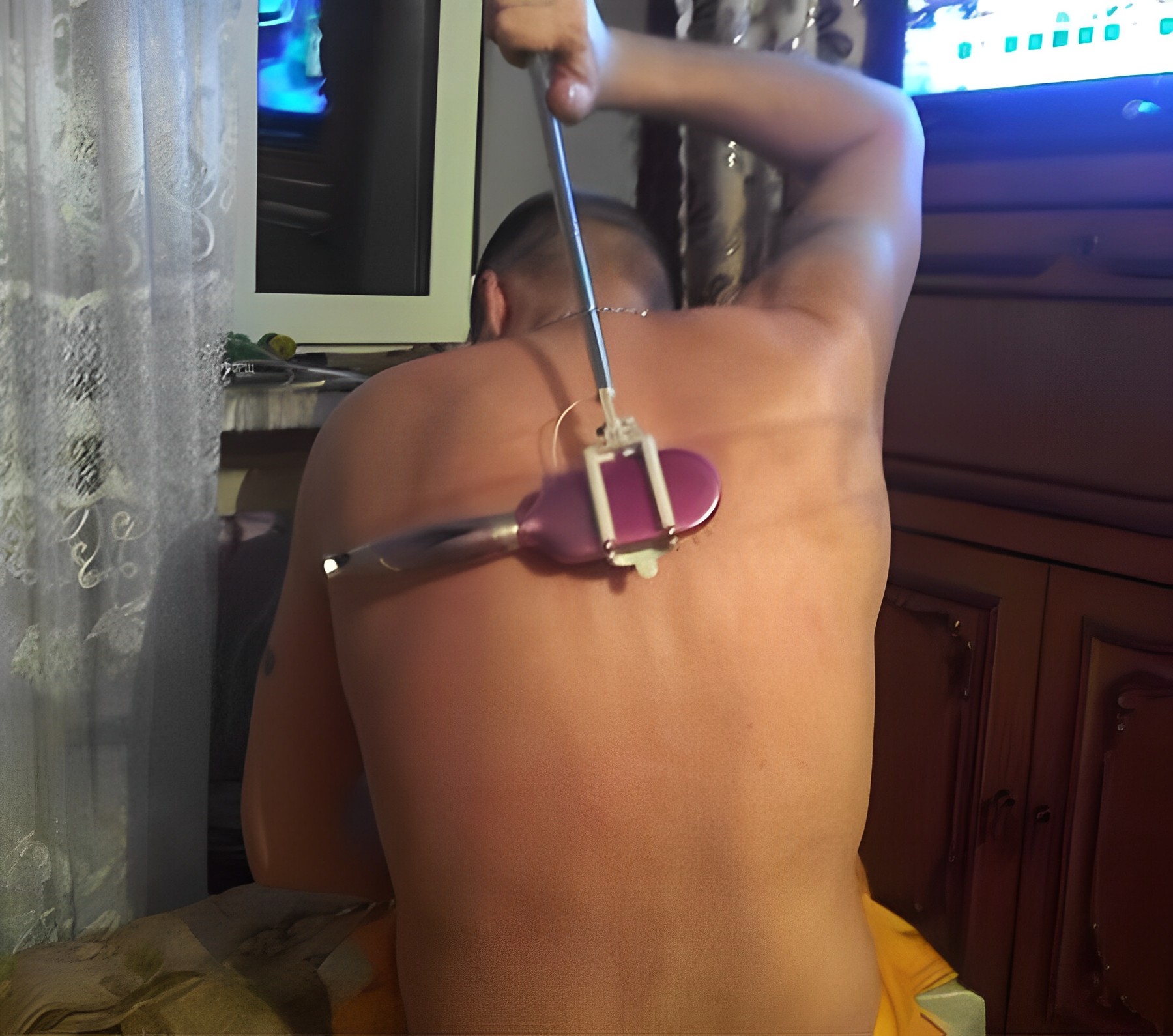 We have mosquitoes and their relentlessness to thank for this innovative tool.