Famous Couples That Almost No One Remembers Were Once Together
Did you know that many celebrities have dated and you probably didn't even imagine it? Love is beautiful, but it doesn't last forever. Affairs among the famous are dizzying, romances start and end almost at the speed of light and we can barely keep up.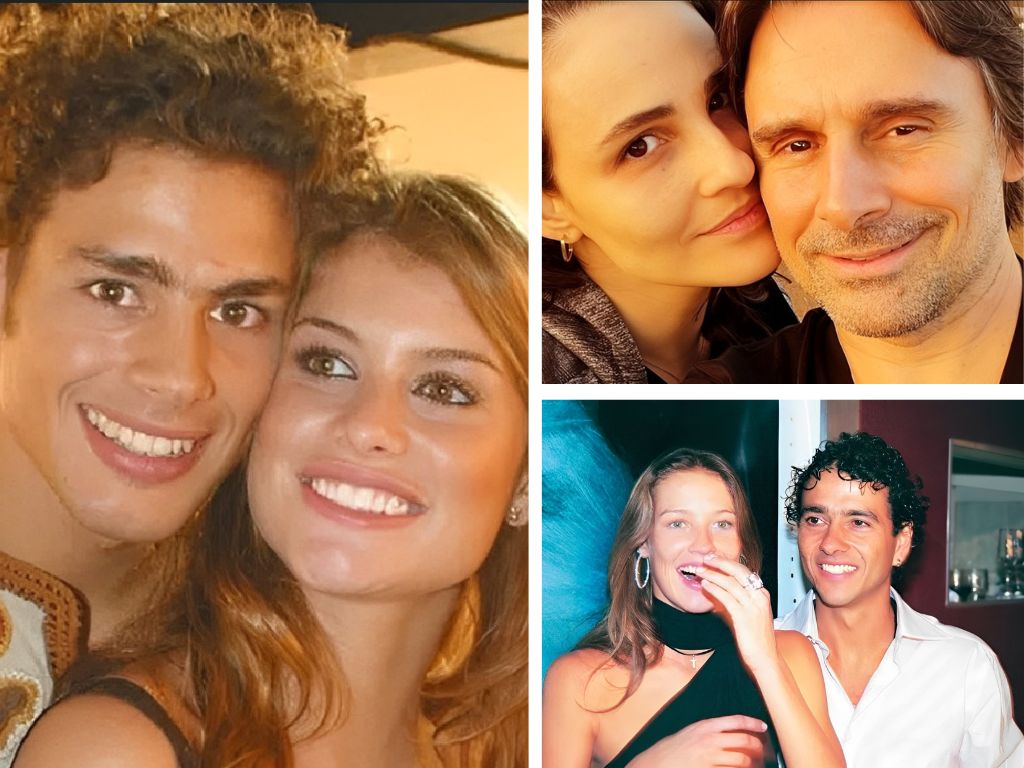 Some celebrities dated in a distant past – sometimes not so distant – that we can hardly remember they were ever together. Adriane Galisteu and Dado Dolabella, Preta Gil and Caio Blat, Bruno Gagliasso and Danielle Winits, Alexandre Frota and Marília Gabriela, Fernanda Torres, and Pedro Bial, and many others have already started a romance, no matter how crazy it may seem!
Eliana and Roberto Justus
Eliana and Roberto Justus were once a passionate couple. He had just ended his relationship with Adriane Galisteu and her with Luciano Huck. The SBT presenter is one of the many famous women the businessman has dated, but they never got married.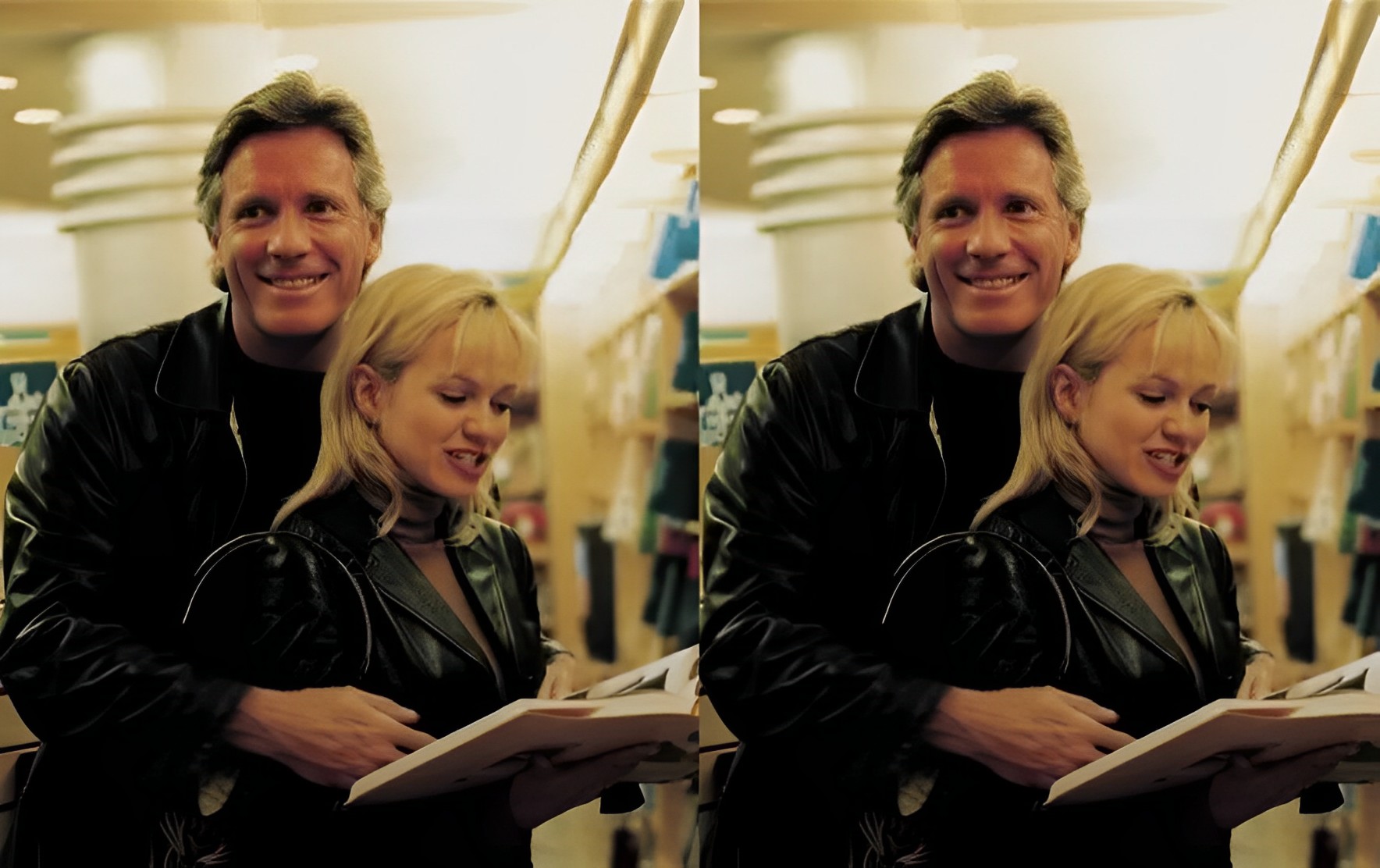 During her show, she commented: "I never got married to Roberto. Many people say that.' On her 42nd birthday, the presenter talked about her ex again, praising the handsome man: 'I only got married once in my life. I didn't marry Roberto. We dated. Justus has always been very affectionate."
Fernanda Vasconcellos and André Marques
The secret was the foundation of this relationship. She is not part of the artistic world, and he made a point of keeping her away from media comments. They dated, got engaged, and lived together for seven years, but unfortunately, the relationship ended in 2008.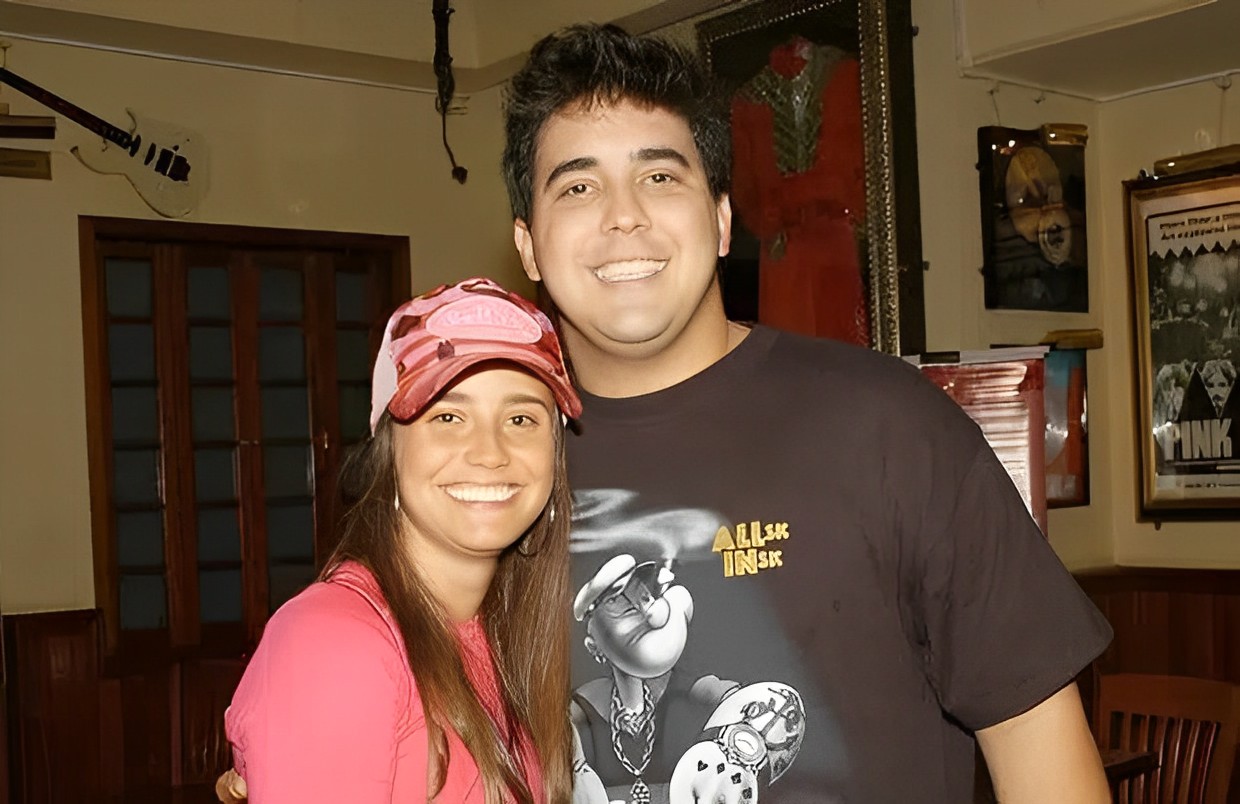 Since then, André Marques has been living a single life and has gone through a series of emotional and mainly physical transformations, when he lost more than 70 kilos after a bariatric surgery. Currently, the famous presenter leads a healthy lifestyle and regularly practices sports.
Bárbara Paz and Supla
The finalists of the first season of Casa dos Artistas in 2001 started dating after the reality show. She won the program and the singer came in second place. The romance between the rocker and the actress enchanted the public. The relationship lasted beyond two years and was marked by many ups and downs.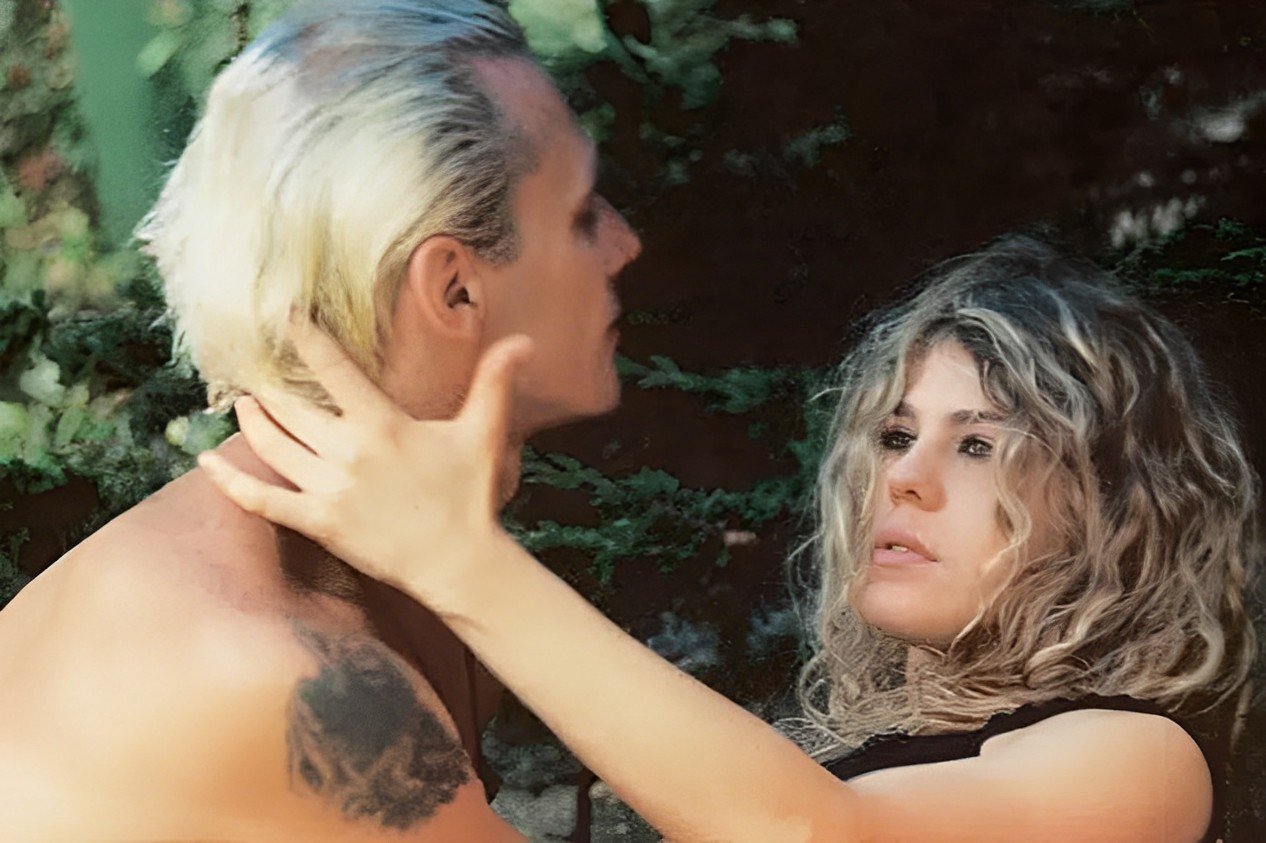 Currently, they are neighbors and maintain a friendship. In an interview with the UOL website, 20 years after the reality show premiered, Supla made a point of saying that he loved participating in the program, "I also made a lot of money. I sold 700,000 records at newsstands while I was inside the house, and another 300,000 after the reality show ended."
Daniela Cicarelli and Ronaldo
The phenomenon met the model in 2004, and, in less than a year, they were already exchanging vows in a fairytale wedding. The setting for the ceremony was none other than the Château de Chantilly in France. Despite all the pomp at the maximum level of ostentation, the relationship did not last long.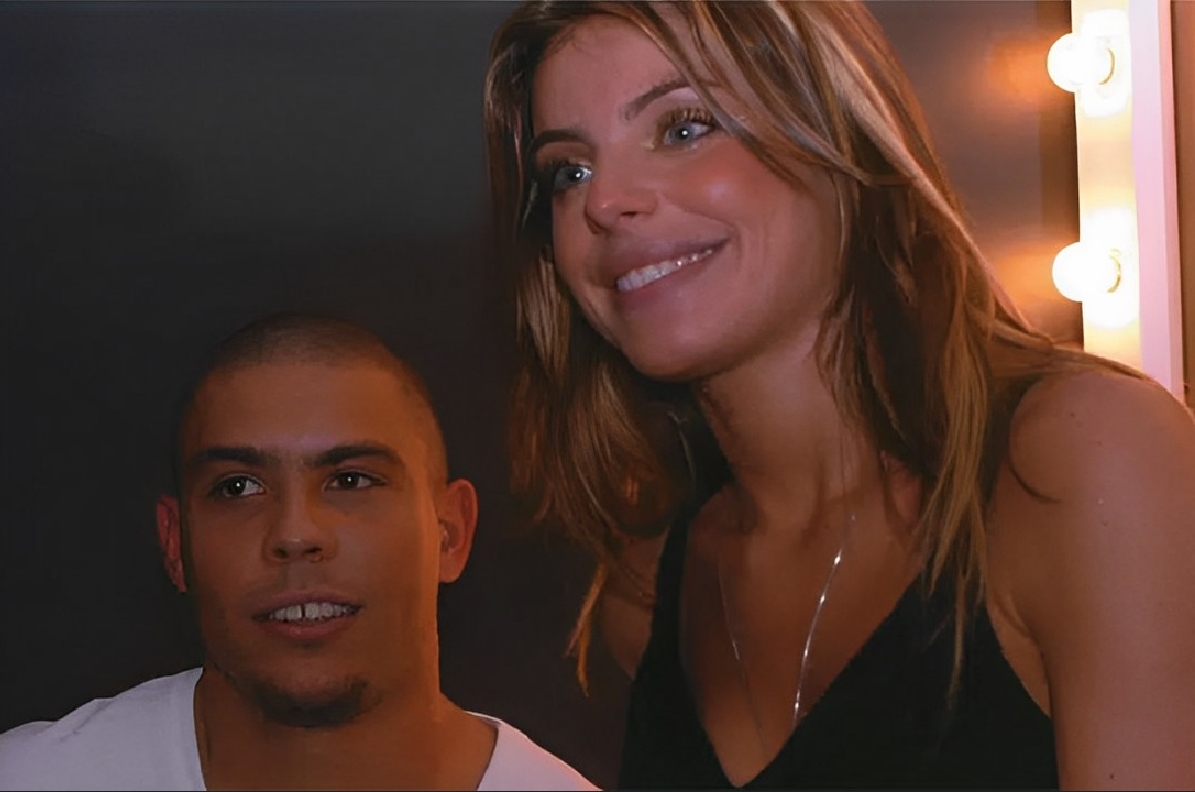 After just three months of marriage, the lovebirds announced the end of their relationship. The tumultuous breakup made headlines in the main newspapers in Brazil and abroad. Their intimate details were highly exposed at the time. The couple did not have any children.
Alinne Moraes and Cauã Reymond
In the early 2000s, they were dating in real life. The relationship lasted for three years. Now, twenty years later, the duo has a romance in the soap opera Um Lugar ao Sol. The involvement of the actors (in real and fictional life) aroused curiosity about what happened between them.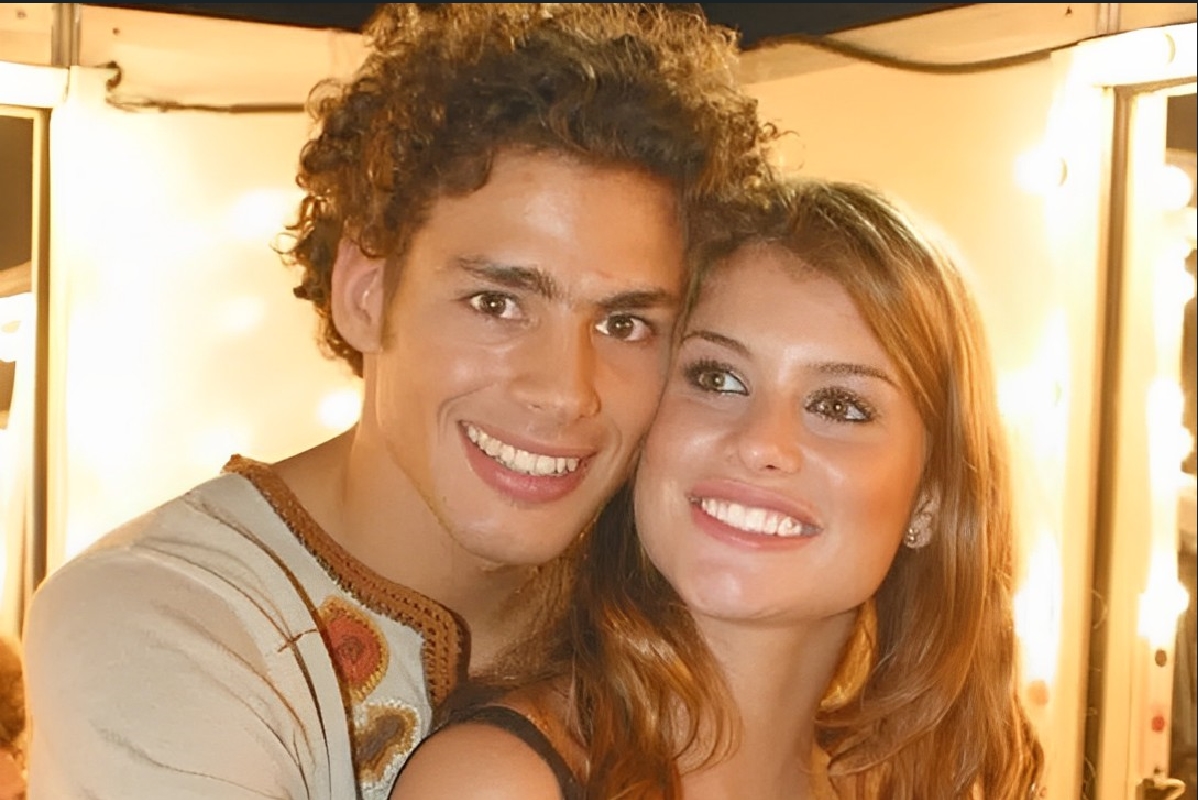 Currently, both are married. Alinne Moraes has been in a relationship with filmmaker and director Mauro Lima for over a decade, and they have a nine-year-old son together. The couple is quite discreet about their personal life. On the other hand, Cauã Reymond has been married to model Mariana Goldfarb since 2016. The actor was previously married to actress Grazi Massafera, with whom he has a 10-year-old daughter.
Luma de Oliveira and Eike Batista
Luma de Oliveira was married to Eike Batista from 1991 to 2004 and had two children. The famous couple met in the early '90s. The relationship generated a lot of comments and was surrounded by controversies, especially when, in 1998, the model paraded in the Carnival of Rio de Janeiro wearing a jewelry collar with her husband's name.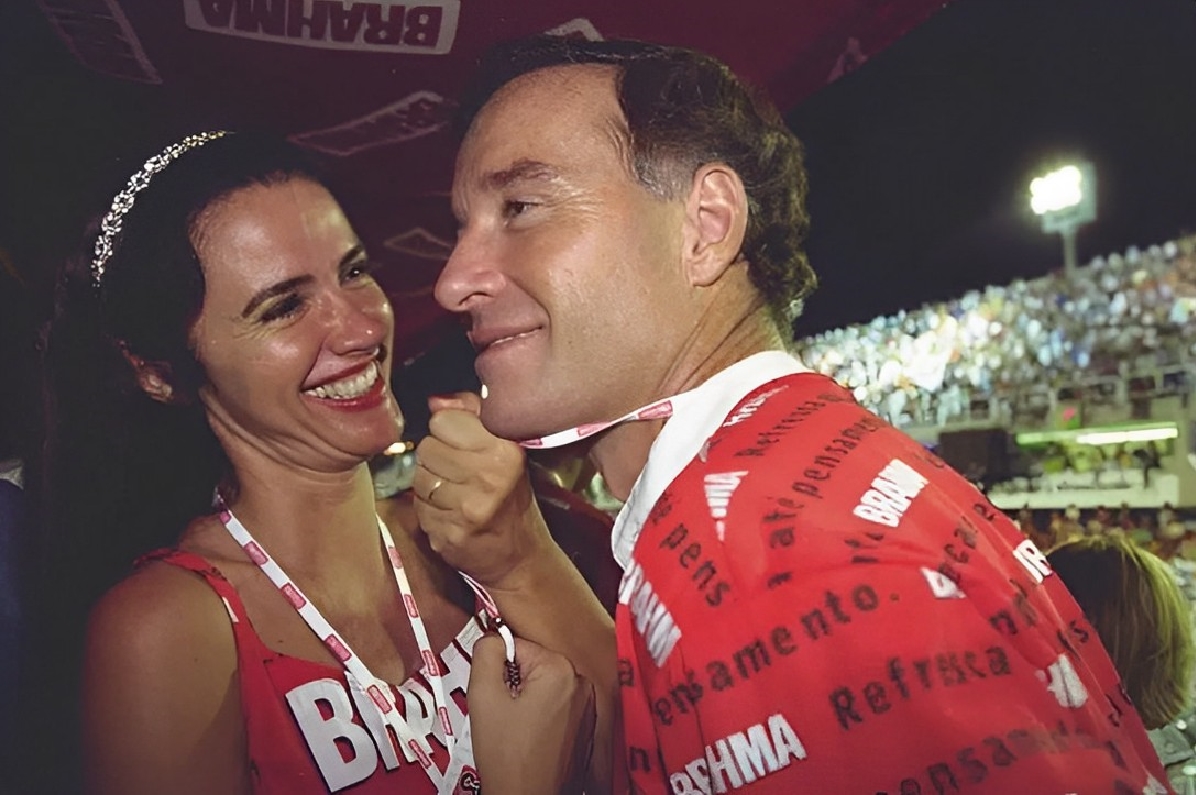 The divorce came in 2004 in the most tumultuous way possible, after Luma posed for a firefighters' calendar and her name was involved in an alleged infidelity. It is estimated that Luma took home $20 million in the divorce settlement. From then on, Eike's empire began to decline until it went bankrupt.
Wanessa Camargo and Dado Dolabella
Wanessa Camargo and Dado Dolabella dated on and off from 2000 to 2004. Since then, both have had several romantic relationships and many new experiences. The singer was married for 17 years to businessman Marcus Buaiz, with whom she has two children.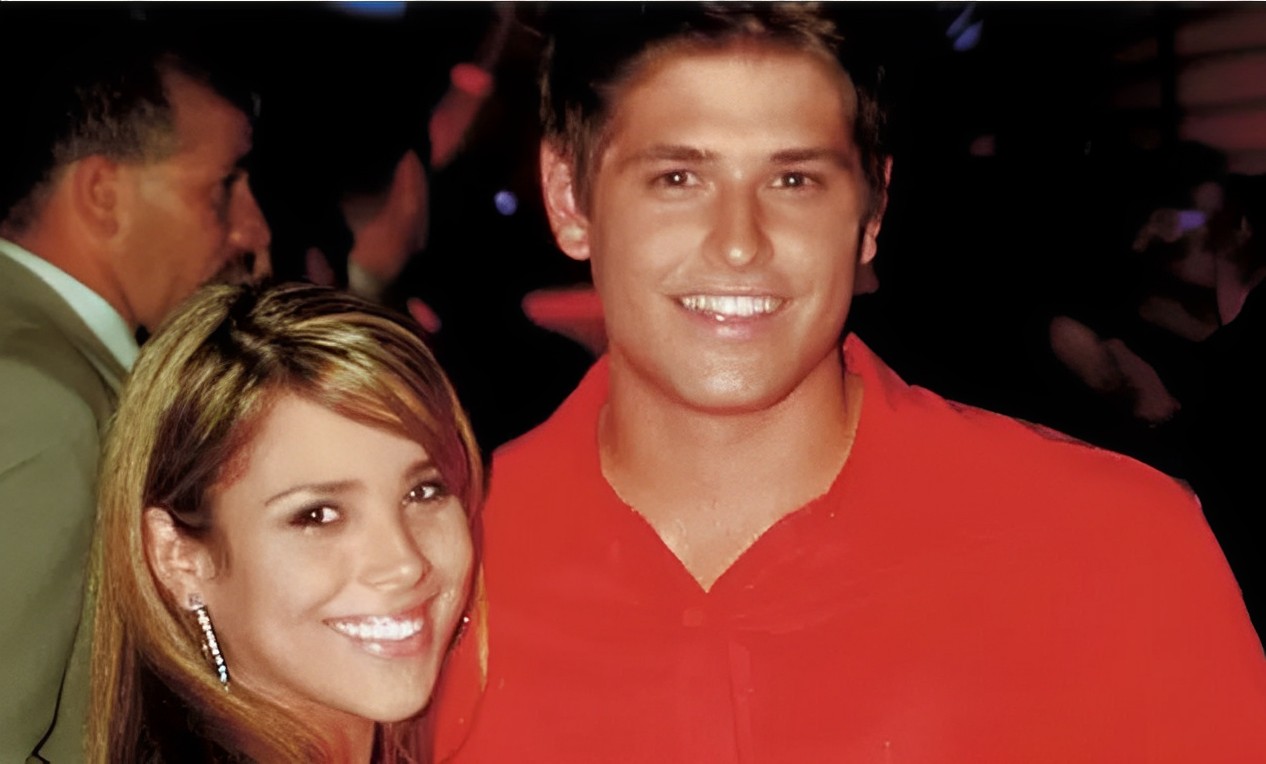 Today, after a controversial separation from her husband, the singer is back in the arms of her ex-boyfriend. Wanessa and Dado are back together! The couple has been showing their happiness wherever they go and have already exchanged romantic messages on social media.
Carolina Dieckmann and Marcos Frota
Carolina was married for seven years to the actor, trapeze artist, and businessman Marcos Frota, with whom she had a son named Davi. They met in 1996 when she was only 18 years old. After a year of relationship, Marcos, who was already a widower, and 23 years older, proposed to Carolina. They celebrated their union with family and friends in a circus ring.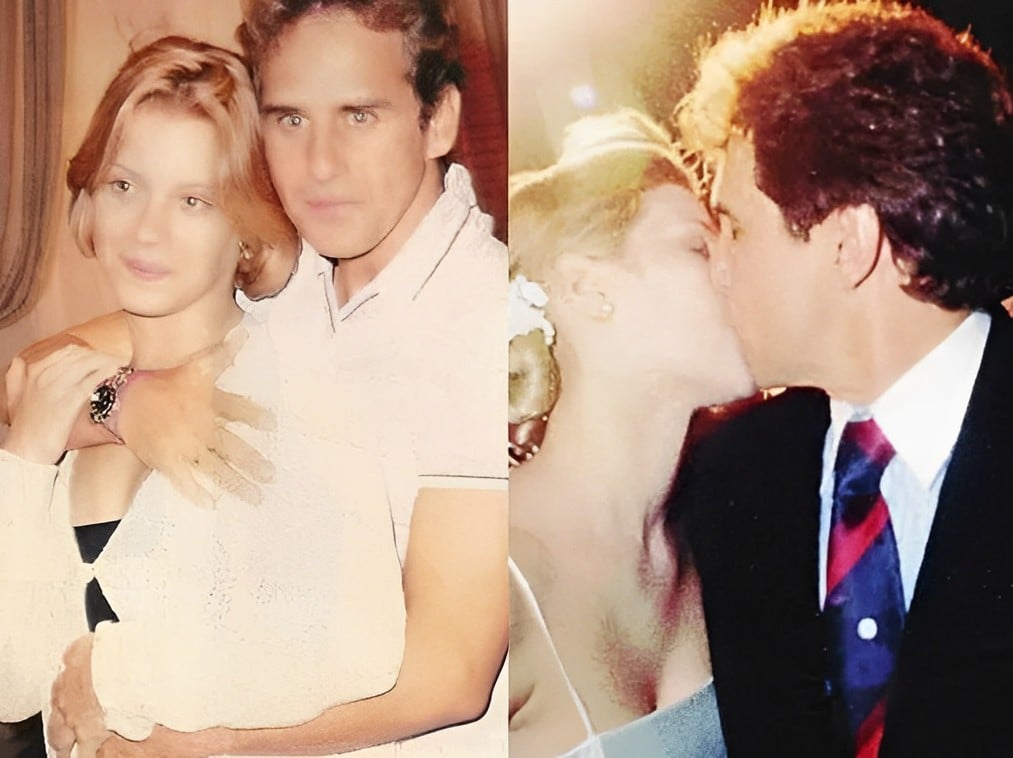 In 2004, they announced their separation, but they remain friends. Recently, Marcos Frota commented on his social media about the difficulty of overcoming the end of the relationship with Carolina at the time of the separation: "It was a compound fracture because the press followed everything." Currently, Marcos Frota is 66 years old and dating Thaysa Rodrigues, owner of a children's clothing store in Pará, Brazil. Carolina Dieckmann has been married to television director Tiago Worcman for 15 years and is currently living in Miami, United States.
Danielle Winits and Bruno Gagliasso
The relationship between the global actors lasted only nine months and ended shortly before the wedding they had both idealized. At the time, they became engaged, and Winits even got a tattoo with the letter B in honor of her beloved, but shortly after they announced the end of the relationship.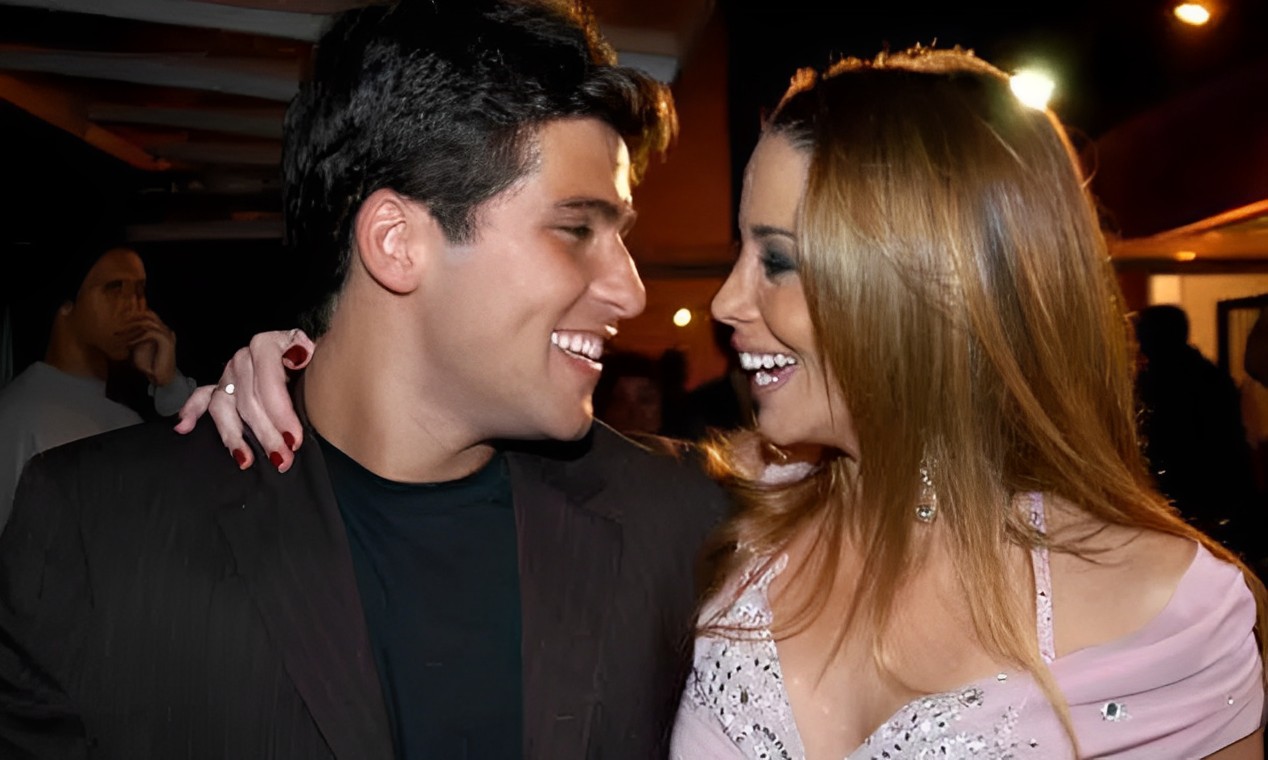 Bruno Gagliasso's list of girlfriends includes Thais Fersoza – his first romance when he was only 18 and starring in Chiquititas, and Mariana Leoni, Viviane Sarahyba, Joana Balaguer, Camila Rodrigues, and Juliana Didone. Currently, Bruno is married to model Giovanna Ewbank, with whom he has three children: Titi, Bless, and the youngest, Zyan. Danielle Winits has been married to actor André Gonçalves since 2016.
Vera Fischer and Murilo Rosa
Vera Fischer and Murilo Rosa had a tumultuous and controversial relationship at the time. The couple's relationship began on diva's 51st birthday in 2001. The following year, when Murilo was celebrating his 32nd birthday, the couple's relationship ended. Their relationship lasted only eight months.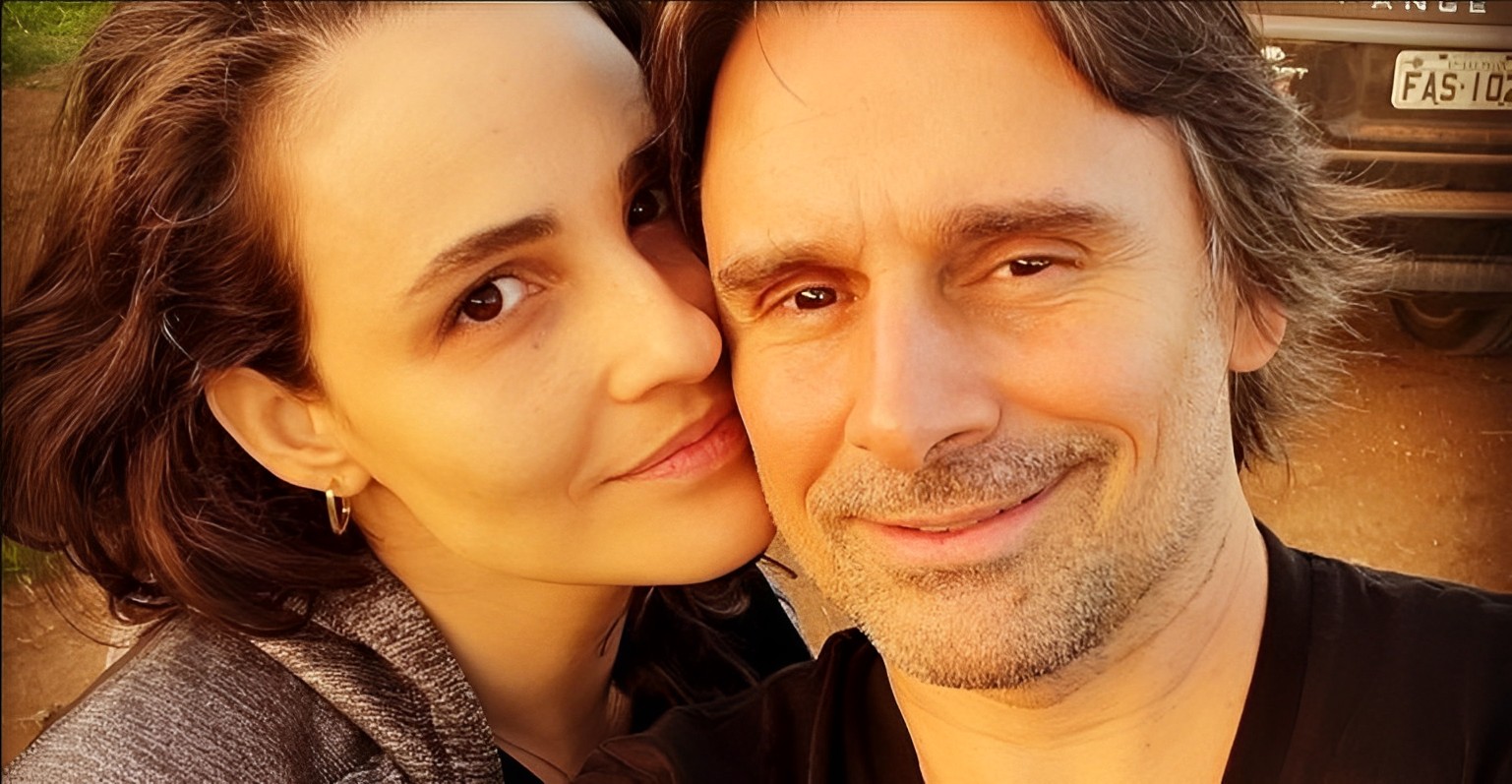 The reason for the breakup, they say, was the actress's uncontrollable jealousy, especially regarding the fans' advances. Although it was a "short" relationship and much criticized for the age difference between them, the diva remembers the relationship fondly, and, to this day, she speaks highly of her ex-boyfriend.
Carla Perez and Alexandre Pires
The eternal Loira do Tchan (blonde from Tchan) had a romance with the Mineiro (from the state of Minas Gerais) in the '90s, at the height of the group led by Compadre Washington that had the blonde as a dancer. Carla's relationship with Alexandre lasted less than a year, and the couple did not have children. They went their separate ways, but they are still friends today.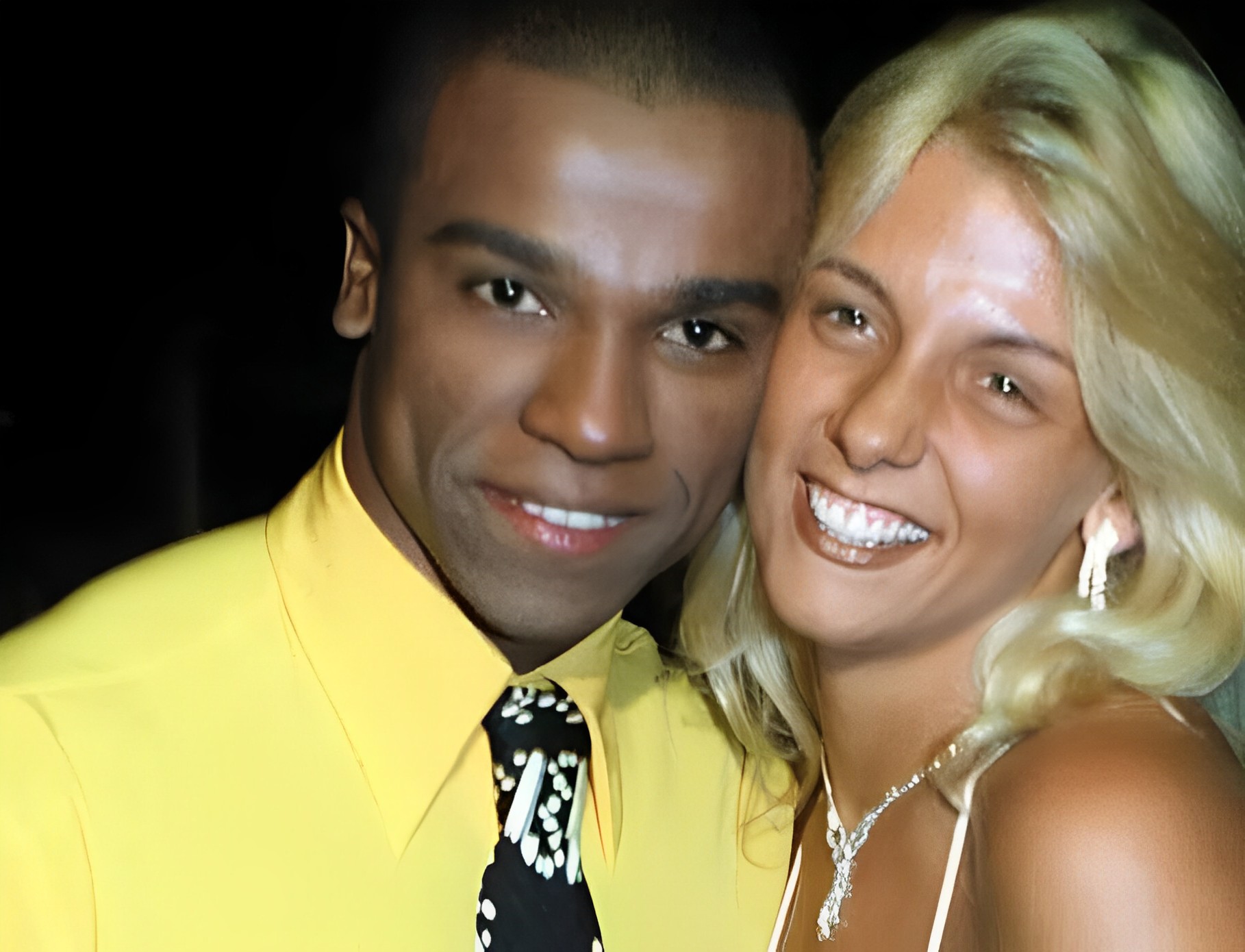 Recently, they met with their families and posted mutual compliments on their social media accounts. Carla has been married to singer Xanddy for 24 years and they live with their children in the United States. In Brazil, the pagode singer Alexandre Pires and Sara Campos exchanged wedding vows 14 years ago and seem to be happy. The couple often posts romantic messages and affectionate photos on Instagram.
Preta Gil and Reynaldo Gianecchini
They exchanged kisses briefly in the early 2000s when Preta Gil was starting to become famous with her shows throughout Brazil. Their relationship was short-lived but widely publicized in the media, although they have always been discreet. In the few months they were together, the couple strengthened their friendship, which lasts today.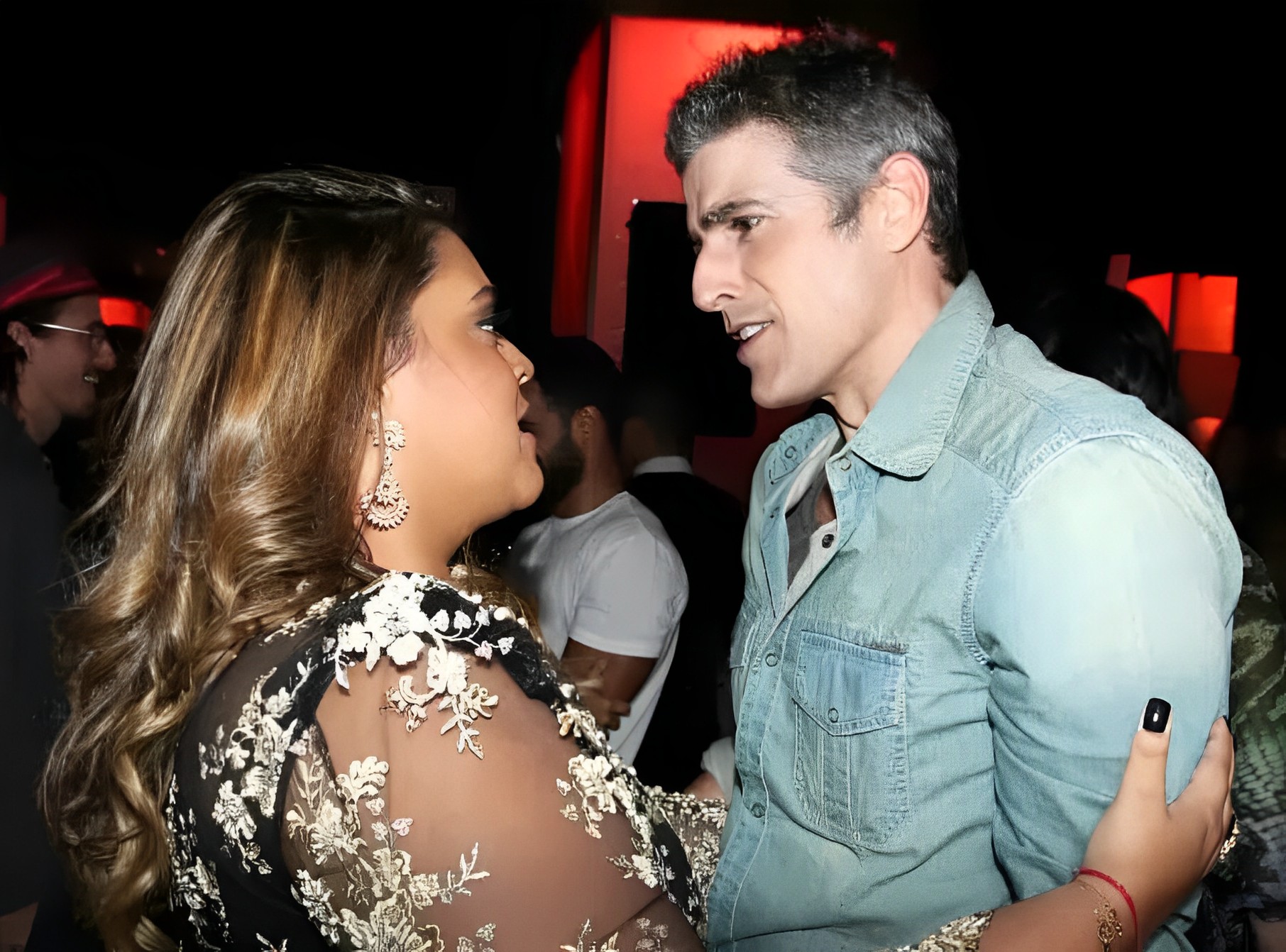 In 2013, the singer celebrated her 39th birthday at the Copacabana Palace Hotel, and the heartthrob was the first to arrive at the party to celebrate his ex-girlfriend's birthday. "Preta is a very dear friend and a very lively person. I had to stop by here. I'm working a lot," said the actor, showing off his gray hair at the time. Today, the singer is married to personal trainer Rodrigo Godoy, with whom she has maintained a solid relationship for over ten years.
Barbara Paz and Dalton Vigh
The couple met in the theater during the play "The Importance of Being Earnest." They dated from 2002 to 2005 and (at the time) claimed that the relationship ended due to the incompatibility of their schedules. The following year, however, they even got back together, but it didn't work out again, and both decided to go their separate ways.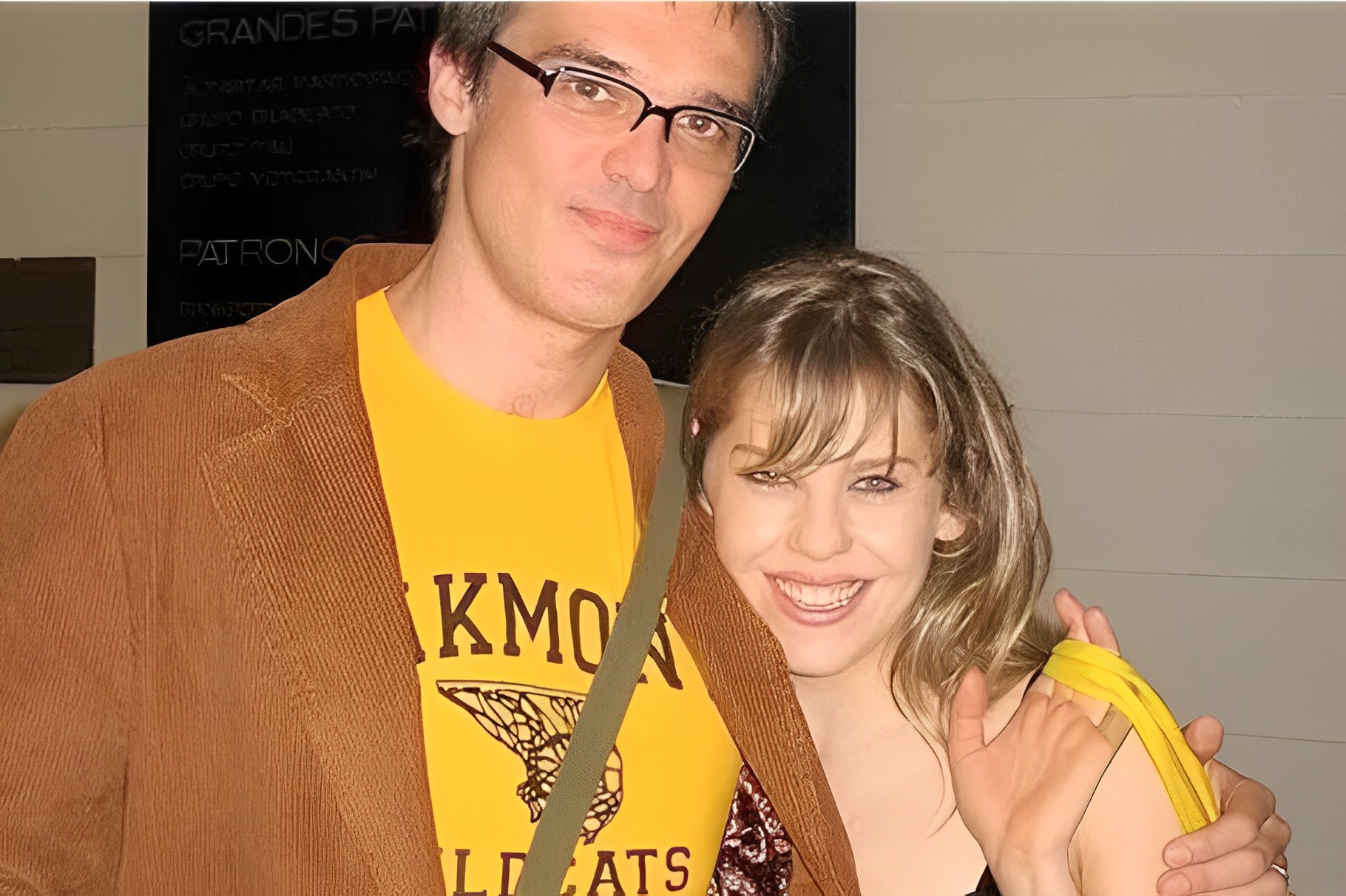 After a long single period, in 2010, the actress married filmmaker Hector Babenco, and lived with her husband until he died in 2016. In honor of her husband, she directed the documentary Babenco: Tell Me When I Die (2019), a success with international awards. Recently, the actress and director declared herself non-binary, meaning she does not fully identify with either the female or male gender.
Luana Piovani and Marcos Palmeira
They met during a theater play in São Paulo and dated for seven months in 2003. At the time, the famous actors were together in the play 'Mais Uma Vez Amor,' and were often photographed in romantic moments, showing great chemistry between them. Although it was a short relationship, it was intense and attracted the attention of fans who rooted for the couple's happiness.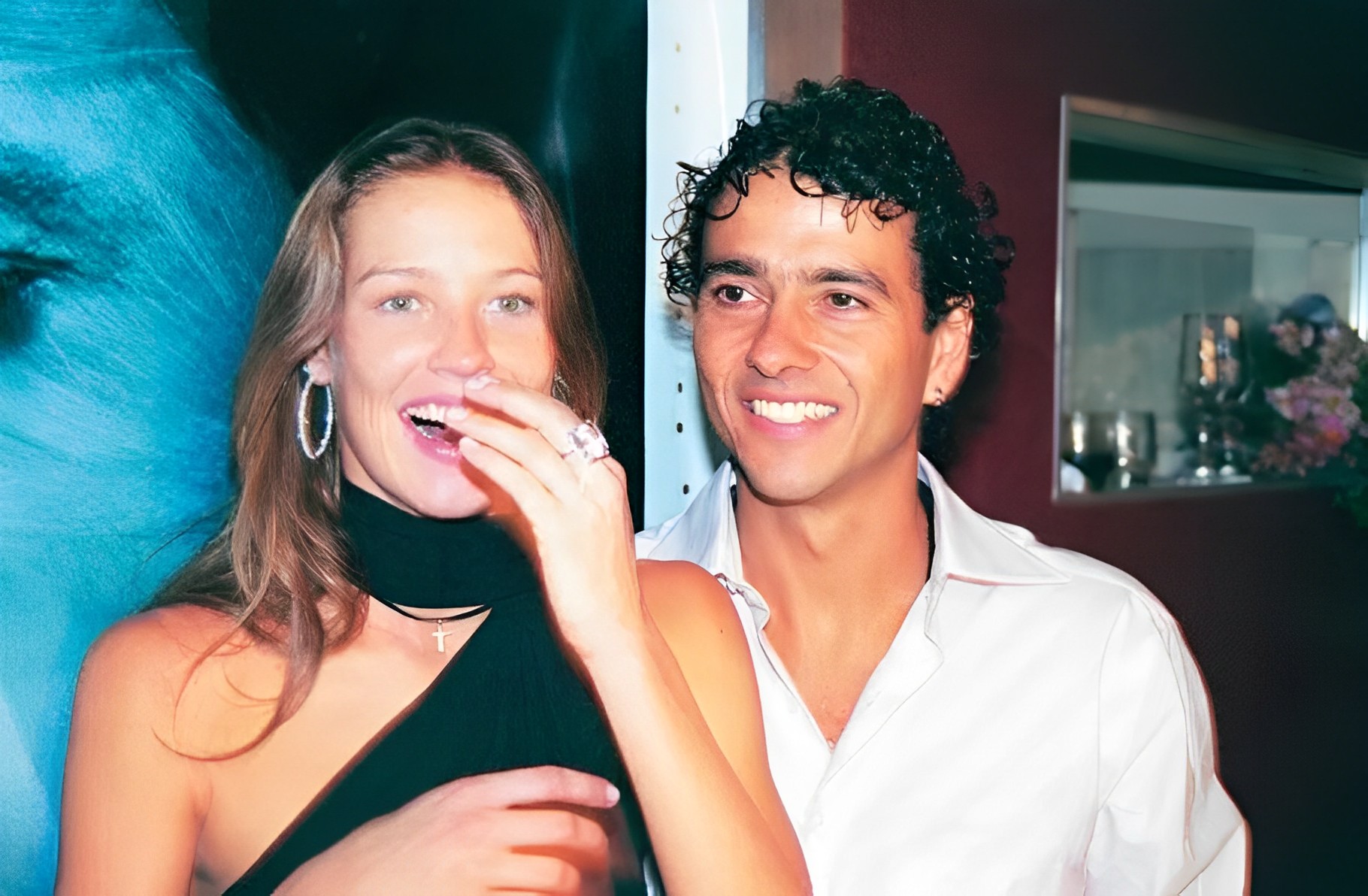 When they ended their relationship, the media reported that the reason for the separation was the difference in their lifestyles: while the heartthrob was a calm homebody and enjoyed a quieter life in the countryside, Luana was more energetic, cosmopolitan, and loved staying up late partying in big cities.
Claudia Raia and Alexandre Frota
In 1985, Claudia Raia and Alexandre Frota were invited by the director of the Beija Flor de Nilópolis samba school to portray Adam and Eve at the Marquês de Sapucaí parade in Rio de Janeiro. During that carnival, they started dating, and the following year they married at the Candelária church in downtown Rio. The wedding day was marked by a series of mishaps: she had to lie down and remain completely still because she couldn't fit in a seated position with her exotic hairstyle and a huge tulle veil.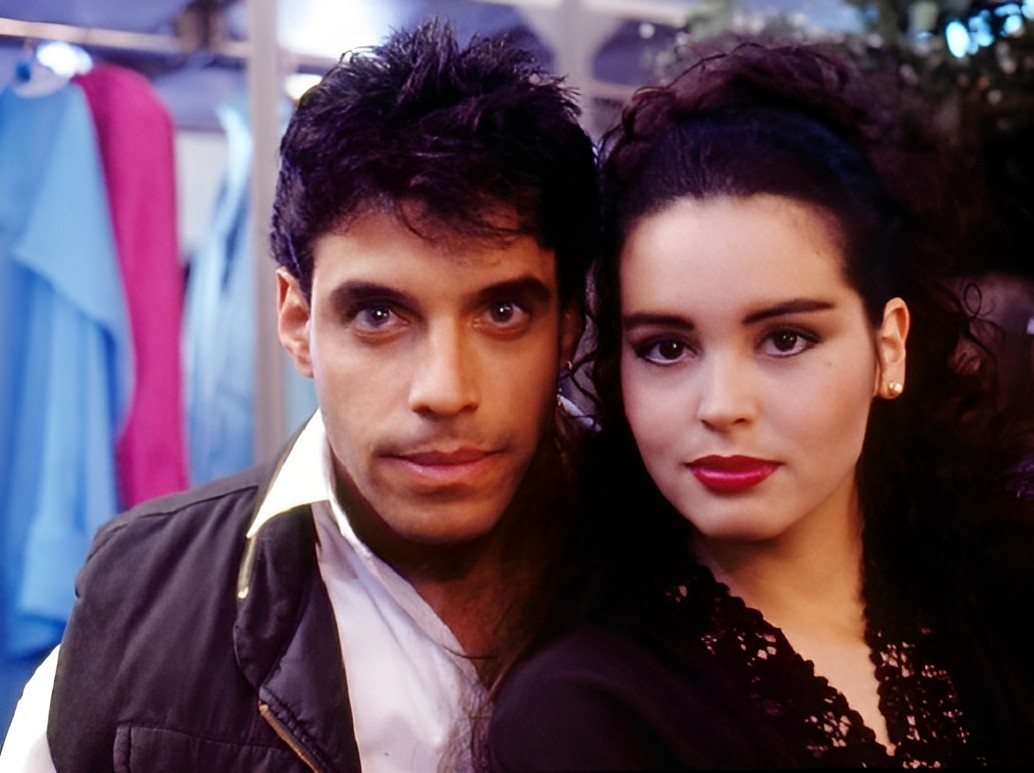 They were married for three years and even worked together in some soap operas, but they suddenly separated in 2009. The relationship was troubled from the wedding ceremony to the day of the divorce. According to reports, the reason for the separation was Jô Soares, also a romantic partner of Claudia Raia in real life.
Preta Gil and Caio Blat
In the year 2000, they publicly announced their relationship to the joy of fans. The couple exuded happiness wherever they went, and both were rising stars in the media: he on television, playing the villainous Bruno in the soap opera "Esplendor" and with the promise of starring in a leading role in the following year's Global soap opera, while she was already shining on stage singing danceable songs and packing festivals throughout the country.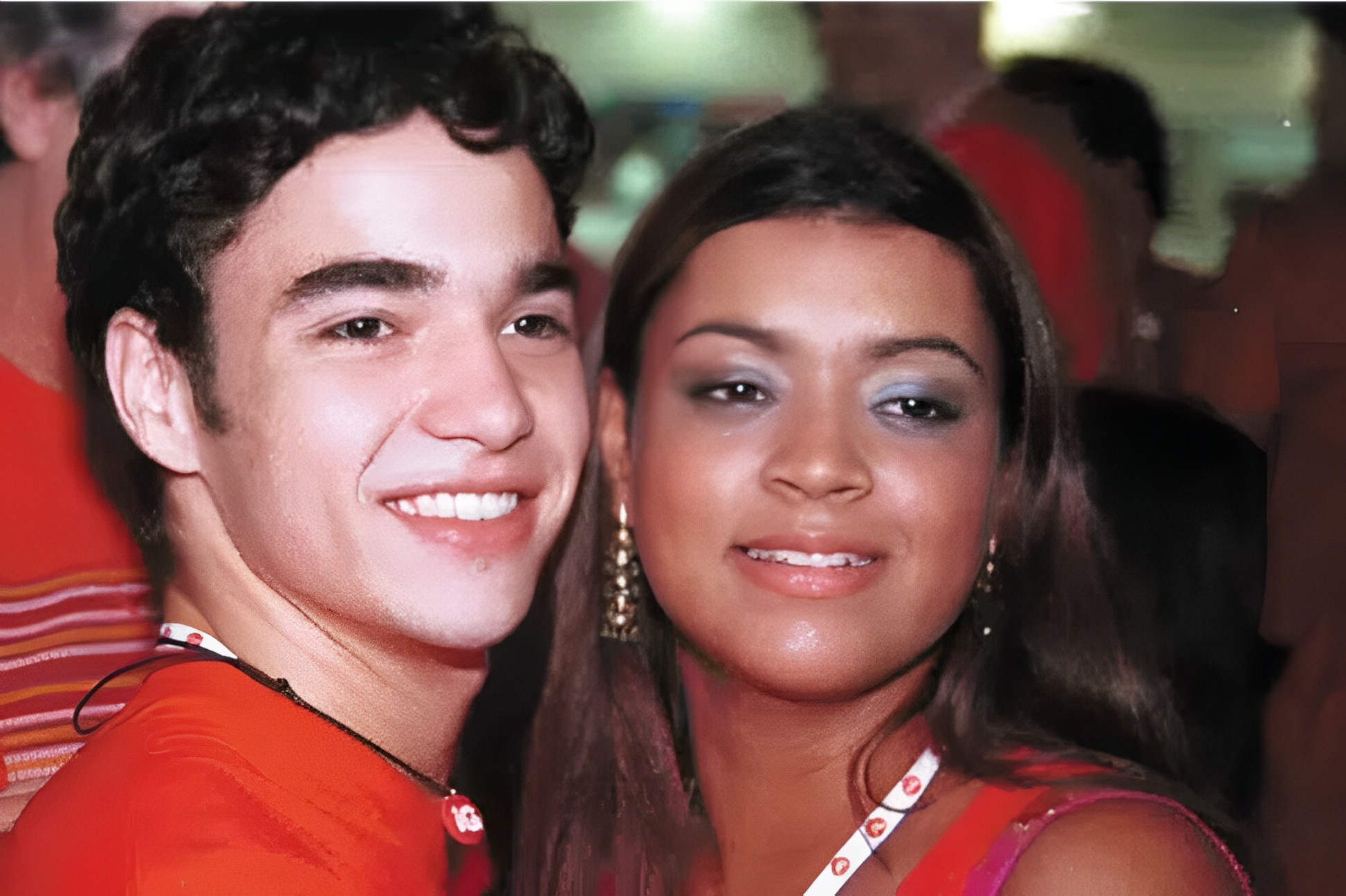 Unlike what was expected, the relationship ended in less than a year. According to reports, the union ended because Preta already wanted to get married at that time but the actor thought he was still too young to commit. Currently, both are happily married and overcoming life's adversities alongside their partners and heirs.
Adriane Galisteu and Dado Dolabella
In 2003, the presenter was having a great professional moment. She was hosting "É Show," the highest-rated program on TV Record. The success was so great that she soon received a proposal from SBT for new projects. At that time, Dado was considered the Sex Symbol of Brazil by the magazine Isto É. The actor was working on TV Globo and filming the soap opera "Senhora do Destino". He had just ended his relationship with Wanessa Camargo. In December 2003, the heartthrob confirmed to the website Vírgula, without many details, that he was getting to know Adriane Galisteu better.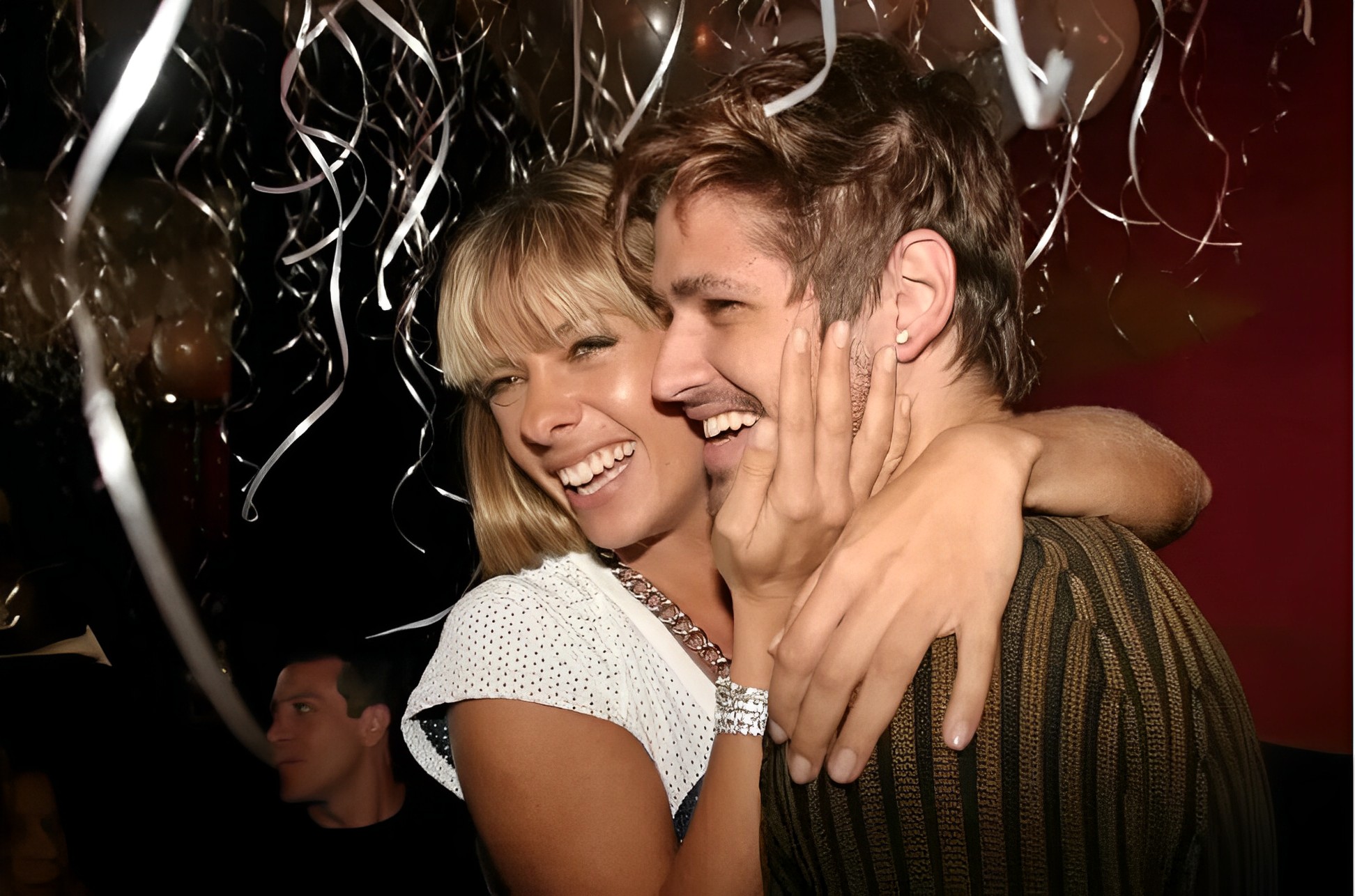 In February 2004, rumors circulated about a possible crisis in the couple's relationship. At the time, the presenter confirmed they were going through a difficult time but that she would not talk publicly about it. A month later, they were no longer seen together as before, but neither confirmed the breakup to the press. In 2009, the presenter began a relationship with businessman Alexandre Iódice, with whom she is still married and has a child. Dado (on the other hand) had some brief flings and, in 2008, was accused of assault by Luana Piovanni. In late 2022, Dado Dolabella confirmed that he had rekindled his relationship with Wanessa Camargo, his girlfriend from 20 years ago.
Elba Ramalho and Maurício Mattar
The singer's relationship with the actor was publicly announced in early 1983. The age difference between them was never an impediment to their relationship, and two years later, the couple exchanged vows. In the same year, they decided to have a child, but Elba had to undergo a difficult fertilization process, as she had a serious problem years before. The singer only made this problem public in 1997 in an interview with Veja magazine.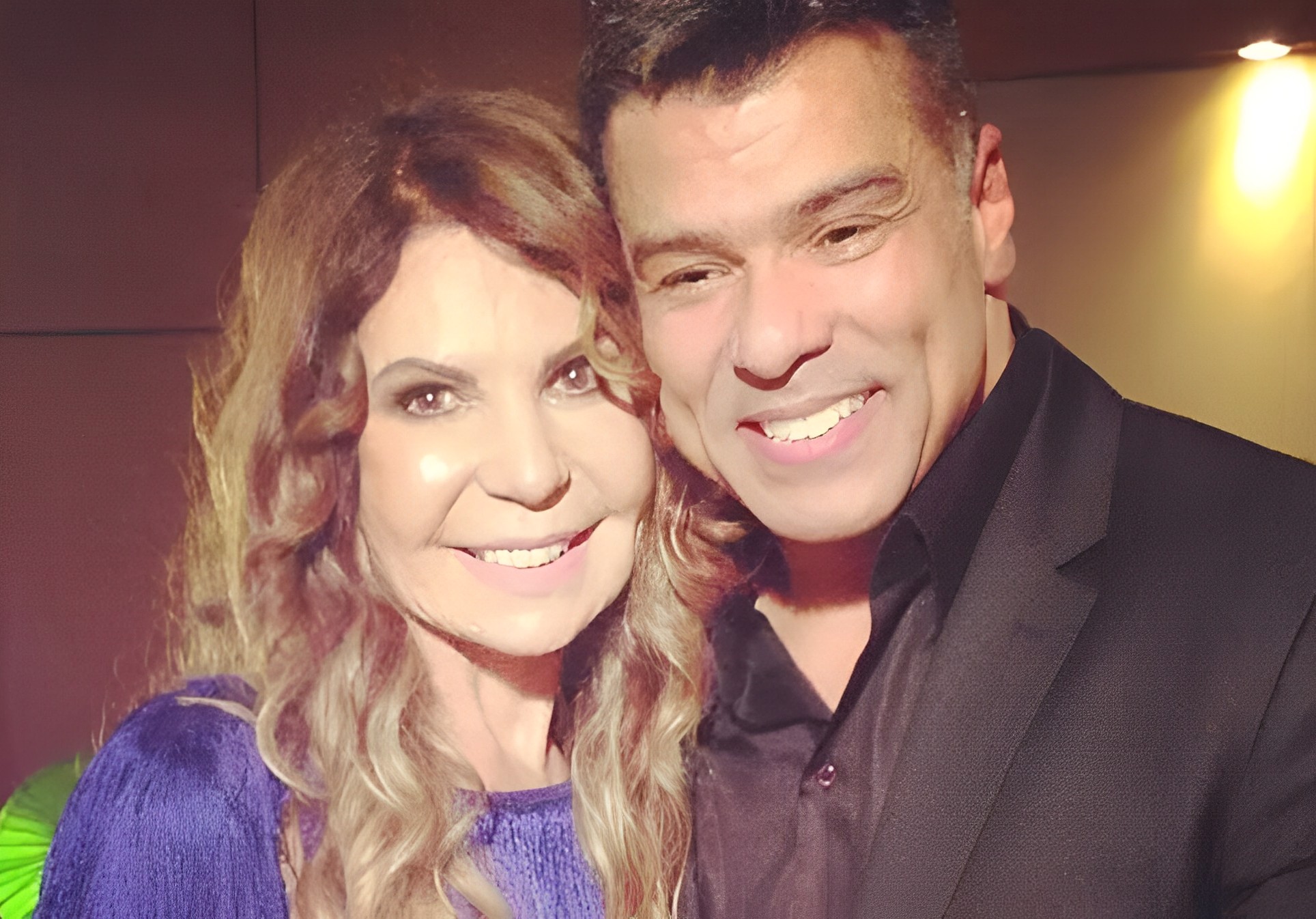 It took two years of hormonal treatment for the couple to conceive Luã, their first and only child, who is now 35 years old. Some years later, the couple divorced. Elba and Mauricio are still friends today and have always been very close in raising their son.
Angélica and Márcio Garcia
After a few months of breaking up with César, Angélica started dating actor Márcio Garcia. In 1997, they announced their relationship to Caras magazine. They said that it was love at first sight. She was 23 years old and actor Márcio was 27. They started going out together, and their favorite program was going to the movies. It was usual for the actor to prepare a surprise for his beloved: dinners, shows, breakfast baskets, serenades, and love notes. Runs on the beach and meetings in the Globo dressing room facilitated their closeness. At the time, they said there was great chemistry between them and that within twenty days of dating, they already knew each other by looking at each other.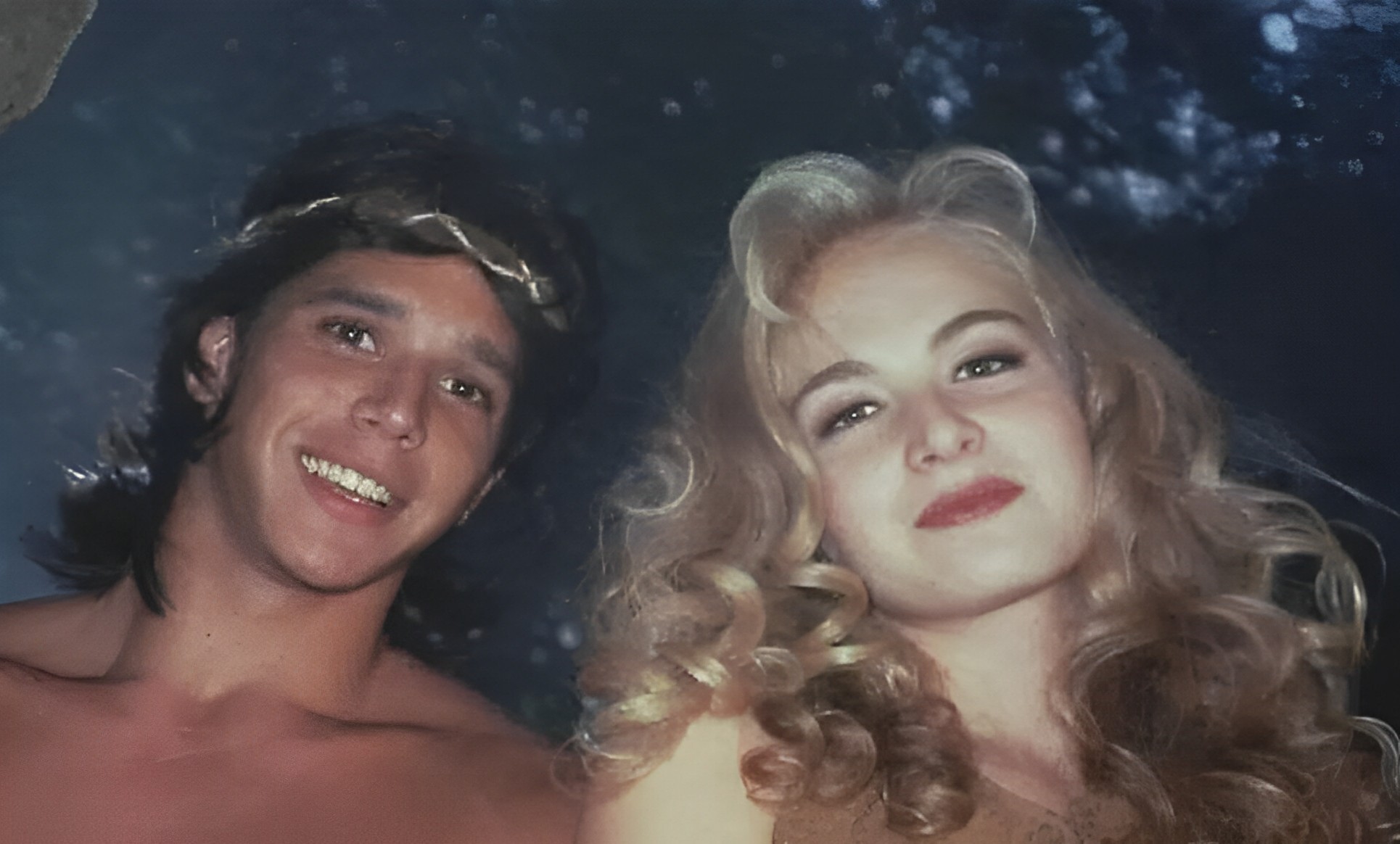 Marcio stated in the magazine that he was not a playboy and was proud to be Angélica's boyfriend. The lovebirds were caught at the Pelicano restaurant in Barra da Tijuca, where they didn't hide their love. Despite everything, the relationship lasted only three months. Today, Angélica is married to Luciano Huck, with whom she has three children, and Marcio is married to nutritionist Andréa Santa Rosa, with whom he has four children.
Angélica and César Filho
It was in the early '90s when Angélica started going out with César Filho: she was 15, and he was 28. Nowadays, this would not be taken well. The diva commented that he was instrumental at the beginning of her career. Cesar Filho was always present at his beloved's concerts and watched all the programs she participated in. At the time, there were no cell phones, and they rarely saw each other due to their busy schedules.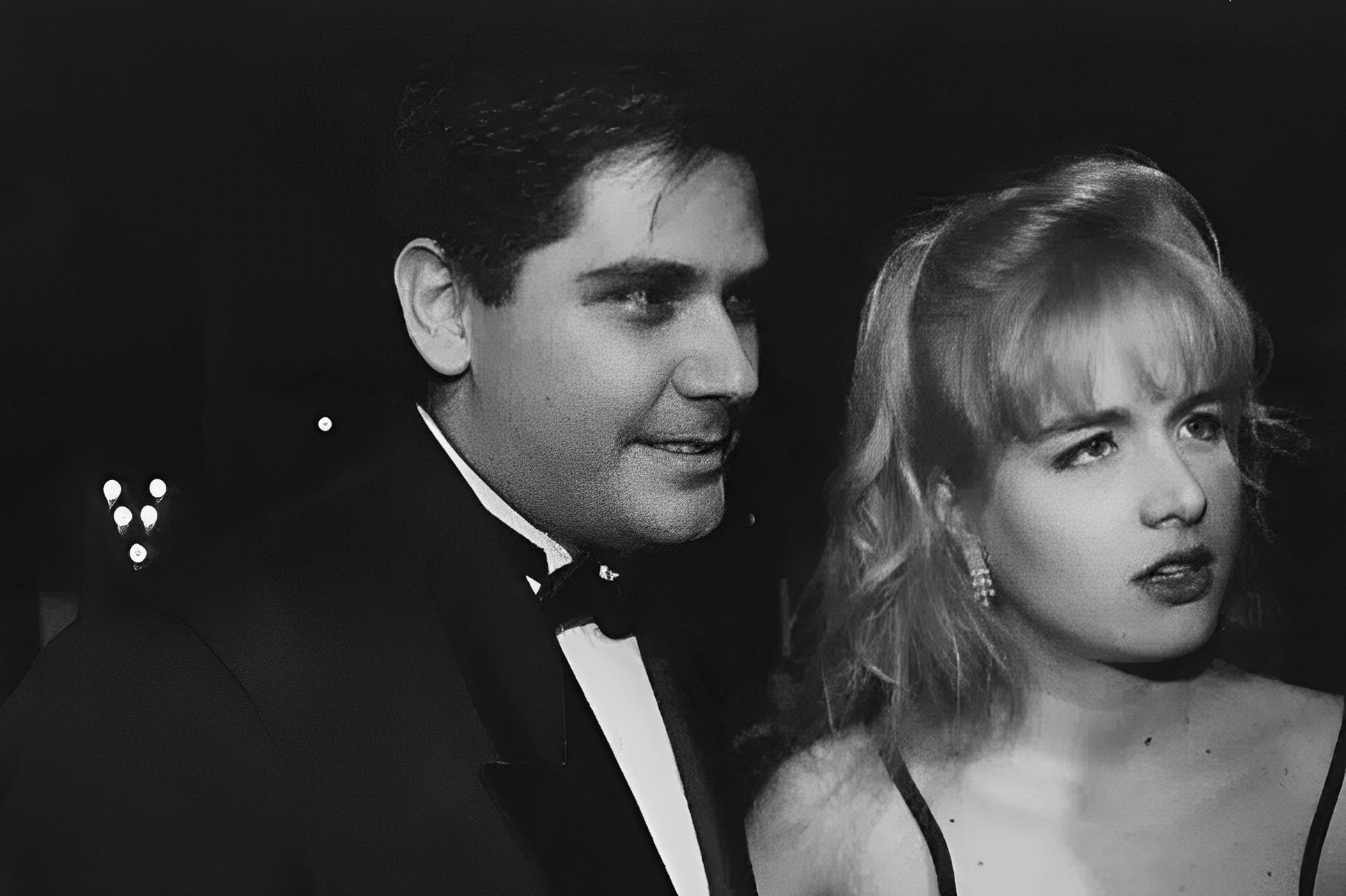 In an interview with TV Record, journalist Cesar Filho refused to comment on his romance with Angélica. The artist did not want to talk about the subject. "I knew about it, but I never said anything and I won't, because first of all, I'm a gentleman. I don't talk about anything that happened in the past," he claimed. "I'm very grateful for her [compliments], but I don't like to go into details, and everyone has their own life, she's married, I'm married. I don't feel comfortable talking about it, you know?" he concluded. The Hoje em Dia presenter has been married to actress Elaine Mickely since 2000, and Angélica has been married to Luciano Huck since 2004.
Fernanda Torres and Pedro Bial
Fernanda Torres and the presenter and journalist Pedro Bial started their relationship in 1982. At the time, Fernanda was only 17 years old, and Pedro was 24. They were married for three years, but the relationship ended after many disagreements. Despite the conflicts, they always maintained a good relationship. In fact, the famous actress, the daughter of veteran television actress Fernanda Montenegro, has given several interviews to the journalist during and after the marriage. In November 2017, when Pedro Bial interviewed Fernanda Torres on his talk show, they spoke very naturally about the period when they were married. Many people were surprised by the information. Until today, few people know that the journalist and the actress exchanged vows and lived together in the past.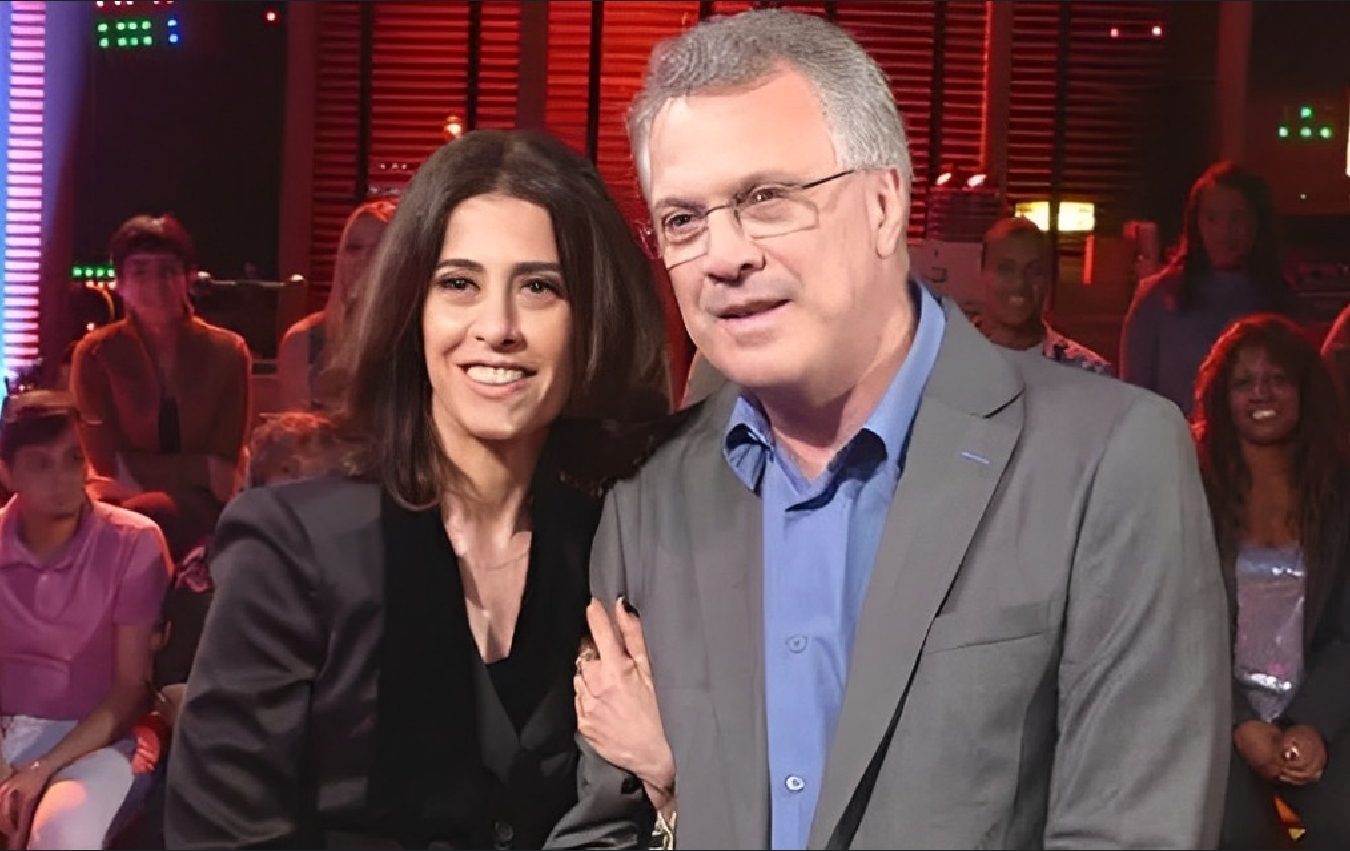 At 64 years old, Pedro Bial is the proud father of five children of very different ages. For instance, the journalist's eldest daughter, Ana Bial, is 33 years old, while his youngest, baby Dora, is two years old. Fernanda Torres dated theater director Gerald Thomas, with whom she lived for four years. In Rio, she met filmmaker Andrucha Waddington, and the relationship worked out. In 2000, the couple had their first child, Joaquim. In 2007, she became pregnant again but suffered a miscarriage. Soon after, she had her second child, Antônio, in 2008. The following year, the couple went through a crisis and separated due to marital stress.
Gloria Pires and Fabio Junior
Glória Maria Cláudia Pires de Morais, popularly known as Glória Pires, is recognized as a big name in Brazilian drama. The brilliant actress was married to the famous actor and singer Fábio Júnior, with whom she had a daughter, Cléo Pires, who is also an actress. Glória and Fábio were together from 1979 to 1983. The two artists ended up separating in real life a few months after the end of the soap opera. When the divorce happened, Cléo was only one year old. At the time of the separation, Glória was 20 years old and Fábio Júnior was 30. They cut off contact after the divorce.
The singer also moved on after separating from Glória Pires. He got married to five other women. In addition to Cléo, Fábio Júnior also has four other children. Krizia, Tainá, and Fiuk resulted from his union with Cristina Kartalian. Záion was born in 2009 from his relationship with model Mari Alexandre. Since November 2016, Fábio Júnior has been married to model Fernanda Pascucci.
Isis Valverde and Marcelo Faria
Isis Valverde and Marcelo Faria met in 2008 during the recordings of the soap opera Beleza Pura. They played a couple: Rakelli (Isis Valverde) and Robson (Marcelo Faria). The chemistry between the actors was so great that the romance that began on-screen was taken into real life, and Isis and Marcelo soon began dating, but their love story did not have such a happy ending as in soap operas.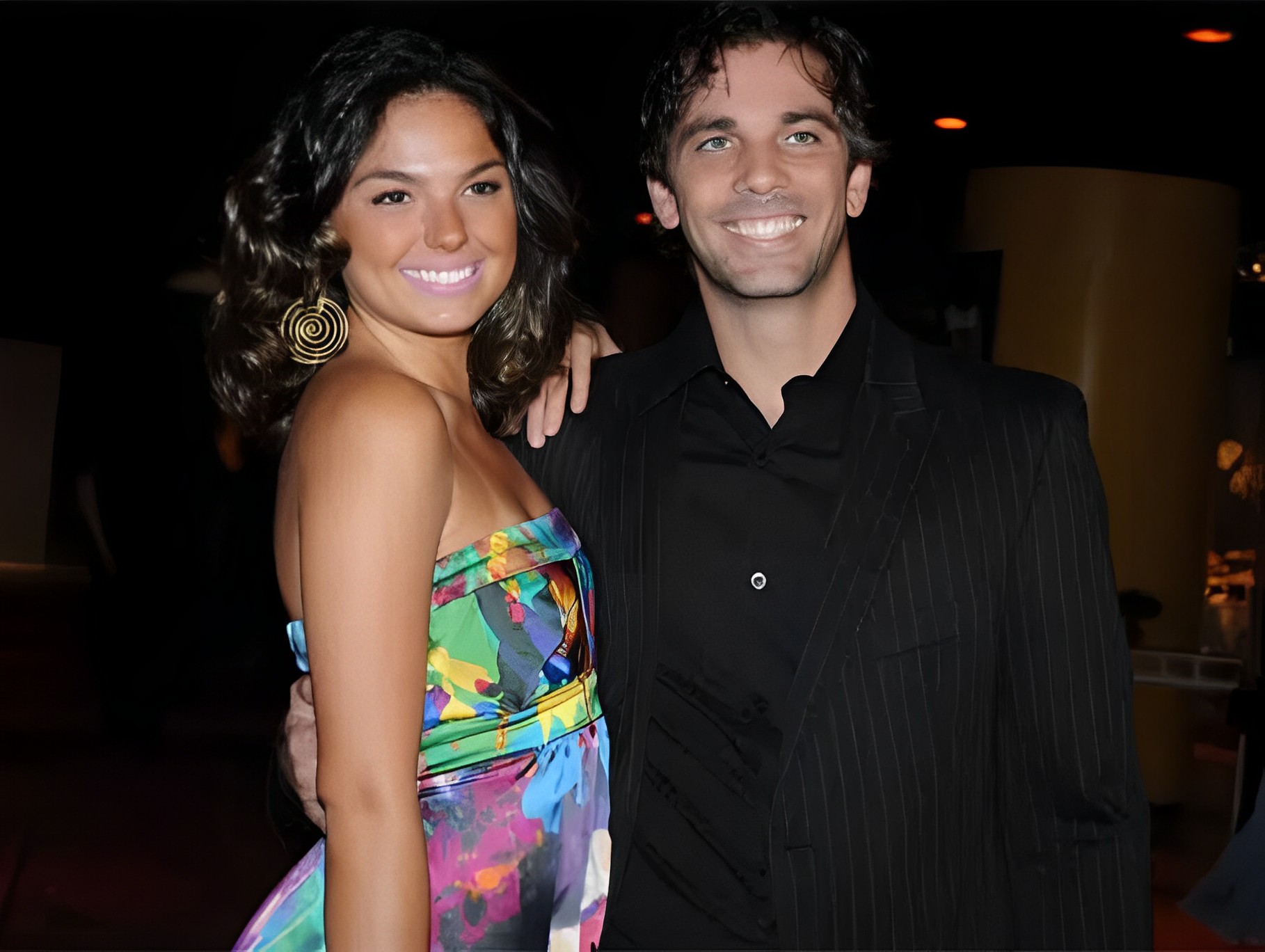 The two had an intense fight while enjoying the sun at a beach. The reason for the fight, according to the EGO Portal, was because of the size of the bikini worn by Isis, which her boyfriend said was too small. The fight only ended when the actress tied a pareo around her waist. After the fight, the actor returned to Rio, and Isis continued the trip with her friends. That was reportedly the end of the relationship.
Ivete Sangalo and Luciano Huck
In 1999, Ivete Sangalo dated presenter Luciano Huck for six months. They met during the recording of Huck's show, Programa H, which aired on TV Bandeirantes. The couple ended their romance at the turn of the millennium. Although they did not continue their relationship, they still have a great one today. The Bahian singer even appeared on "Domingão com Huck" in October 2021.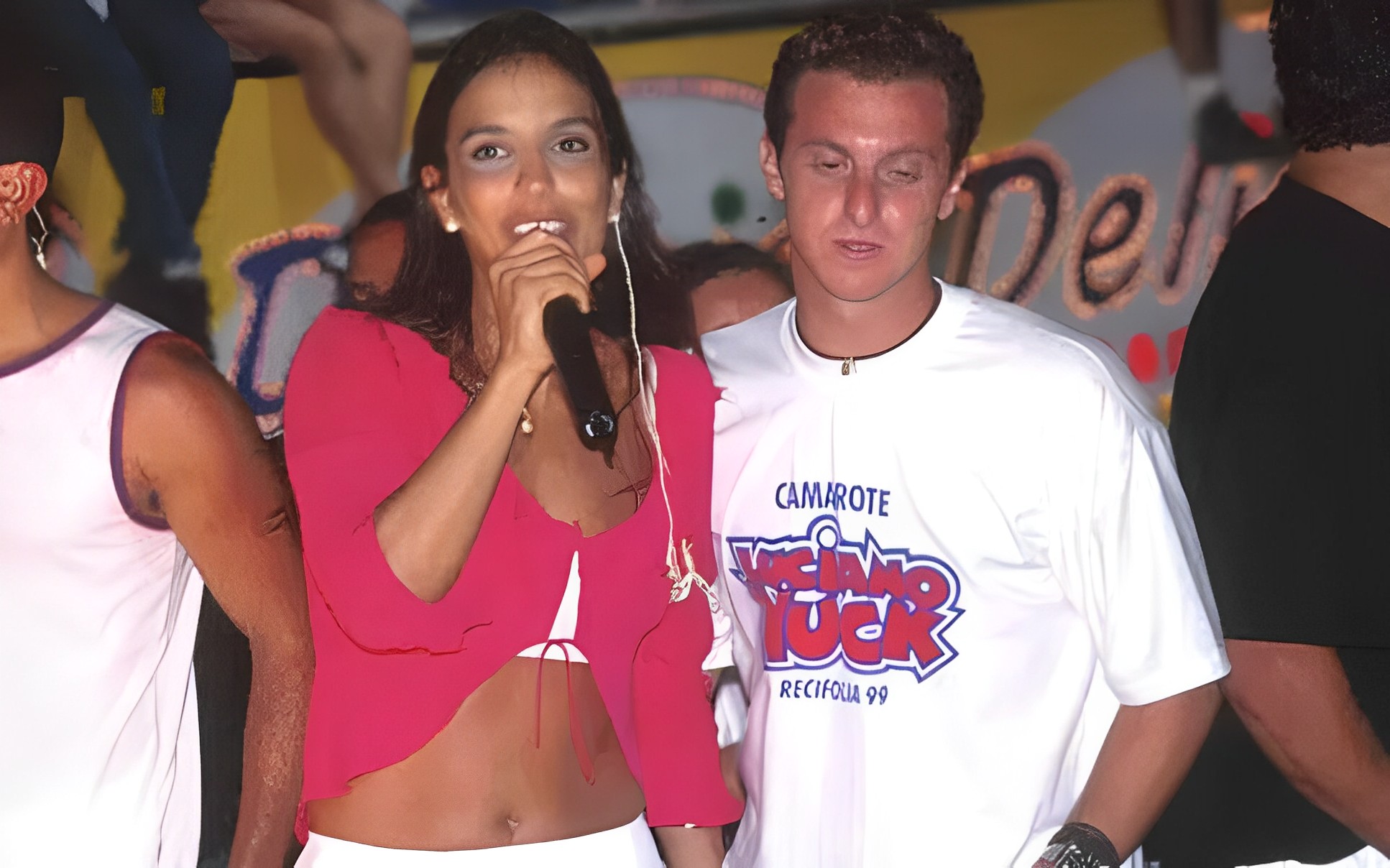 Although Luciano Huck has been married to Angélica for 18 years, in an interview for Caio Braz's YouTube channel, the Bahian diva looked back at old photos from her career and mentioned the presenter. In summary, she explained that it all started after managing Luciano's career, praised the presenter, and joked about her "patrician" appearance in the photo, "I used to look like a patrician to accompany him."