Popular Couples With a Big Age Gap
Many of us wonder if there really is a right age to find true love. Does it really exist? Thinking about this question, we've put together a list to prove the opposite! Famous people who show that age difference is not a problem.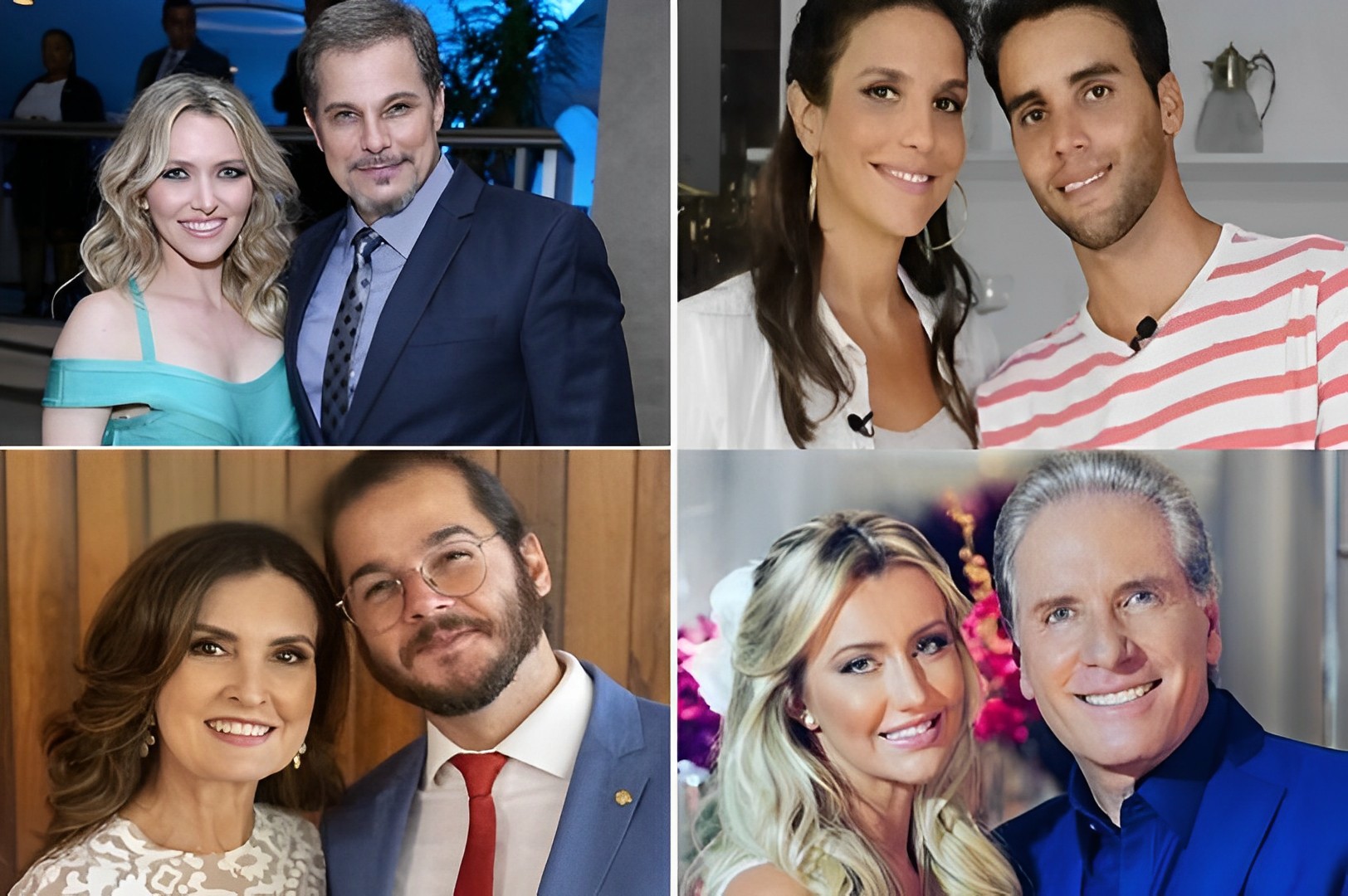 Mallu Magalhães and Marcelo Camelo are an example of this. She is 30 years old and has been married to Marcelo, who is 44 years old, since 2008. There are no rules when it comes to love! Be surprised by this list, as there are couples with more than 50 years of age difference! Read the article below and discover who are the celebrities who maintain a relationship with people much older or much younger!
Tatá Werneck and Rafael Vitti
The first couple on the list, with a 12-year age difference, is Tatá Werneck, 39 years old, and Rafa Vitti, 27 years old. In addition to being an actress, Tatá is a comedian. The beginning of their relationship started in June 2017 and, after going public, the couple began to suffer attacks on social media due to the age difference.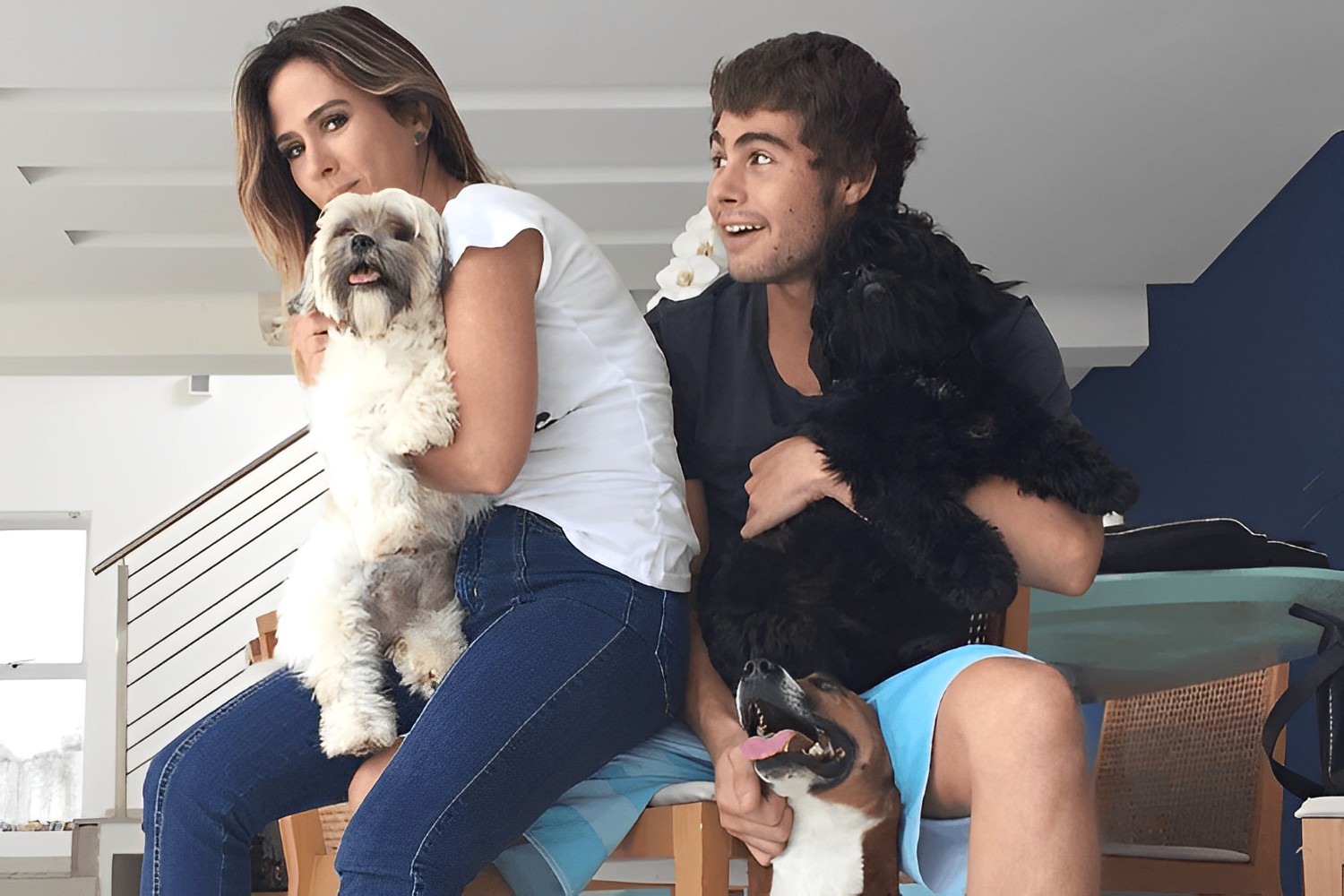 In a recent interview, Tatá showed the public that age difference is just a detail when love is true. "(…) And love, my friends, has no shape. It has no rules. How can we judge the most genuine feeling there is? And it's sad that love is still met with hatred. Well, I welcome you with my willingness to learn from your beautiful and intense way of living life. Thank you for giving me so much strength. And forgive me if it took me a while to overcome my fears and prejudices. Because today I see that the only problem with you being 12 years younger is that I had 12 years less with you by my side. I love you!" What an emotional display of love!
Deborah Secco and Hugo Moura
Deborah Secco, a 43-year-old Brazilian actress, is married to Hugo Moura, who is 32 years old. The couple has been together since 2015 and they have a daughter named Maria Flor. Deborah has made it clear that the age difference has never been a problem for them and that she and Hugo prefer to ignore any type of prejudice related to it.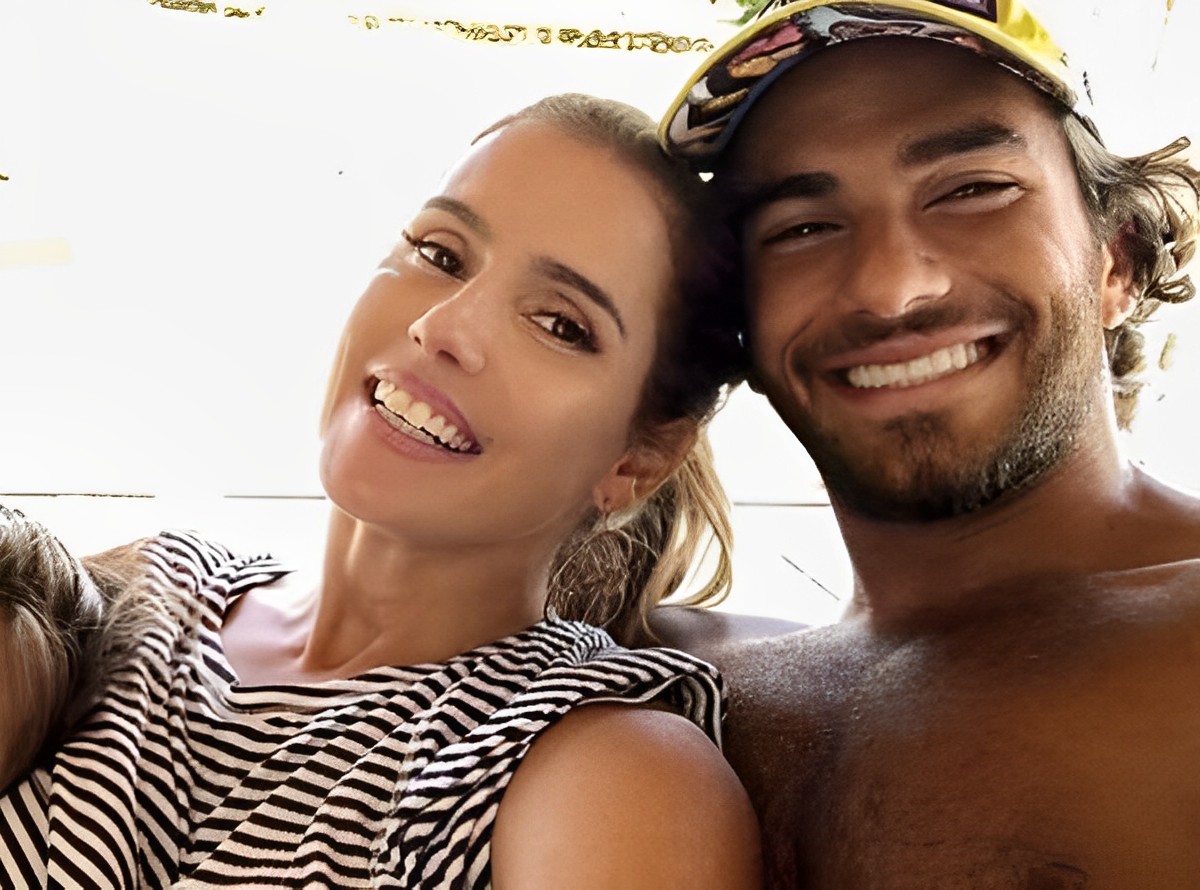 The actress said: "I've never seen prejudice. If it existed, it was invisible and unimportant to me. I think today people turn up their noses at many things. Unfortunately, judging other people's lives is in fashion. But that judgment has always been and remains far from me. It's like any couple: loving, respecting, and admiring each other." How cute!
Catherine Zeta Jones and Michael Douglas
Catherine Zeta-Jones, a Hollywood actress, is married to Michael Douglas and is 53 years old. With a significant age difference between them, her husband is 78 years old! That's more than 20 years of difference! They met in 1996 and formalized their relationship in 2000.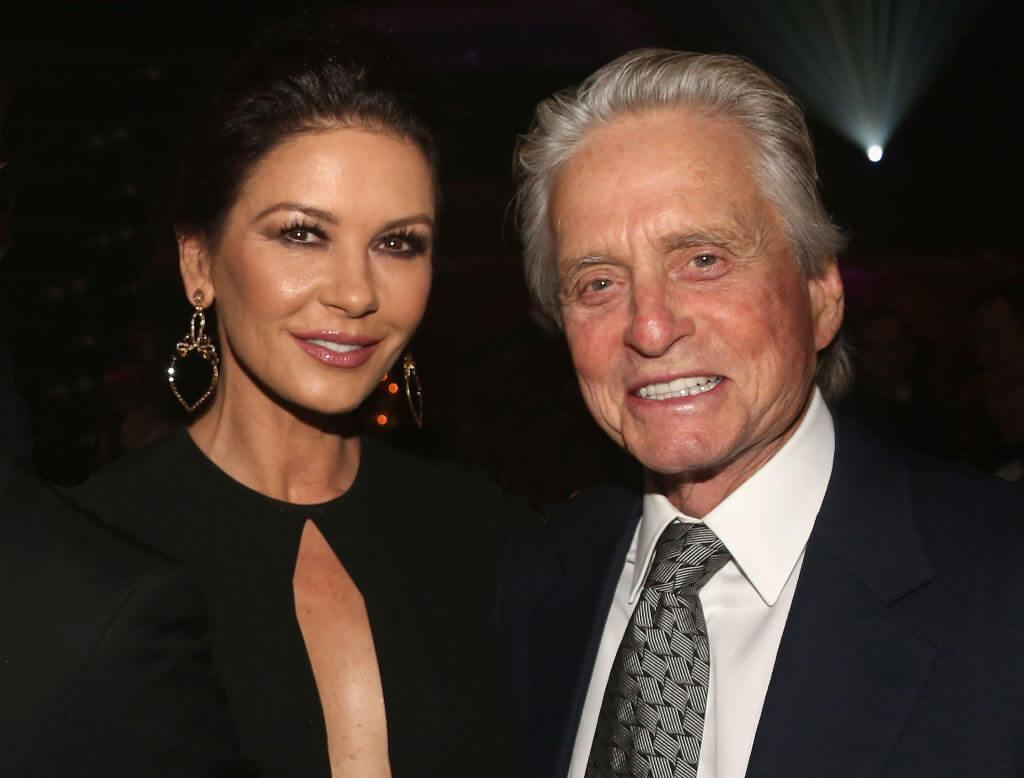 As a result of their relationship, the couple had two children, Carys Zeta Douglas, who is currently 19 years old, and Dylan Michael Douglas, who is 22 years old. Michael also has a son named Cameron Douglas, who is 44 years old, from his previous relationship with film producer Diandra Luker. Love is beautiful!
Maria Paula and Victor Garcez
Maria Paula, actress and psychologist, is 52 years old and has been married to Victor Garcez since 2014. The couple has a 20-year age difference! The businessman, when he was still in a relationship with Maria Paula, emphasized in an interview with "Caras" that when there is true love, age is just a detail and not a problem.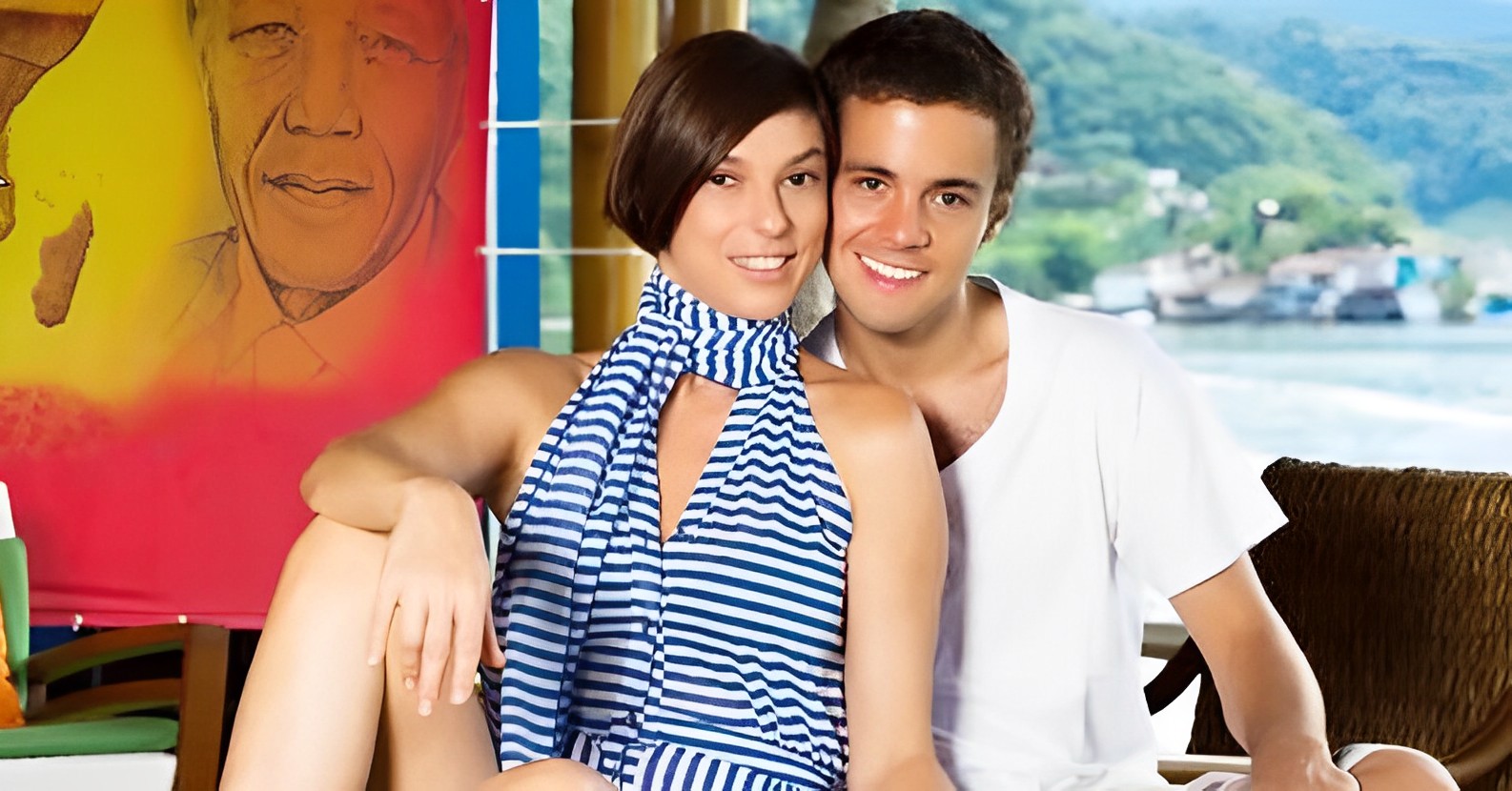 He said: "Our day-to-day is full of joy and true love. We feel it in the touch, in the gaze". Maria Paula has two children from her previous relationship with João Suplicy, Maria Luisa and Felipe. Currently, the actress is dating Leo Imamura, a kung fu master.
Edson Celulari and Karin Roepke
With a 24-year age difference from his wife, Edson Celulari is an actor who is 64 years old. Karin Roepke, his current wife, is 40 years old. The actor has already won a difficult battle against cancer, and Karin was his support in every moment. In 2017, they got married in Tuscany, Italy, and opted for a small and more intimate ceremony.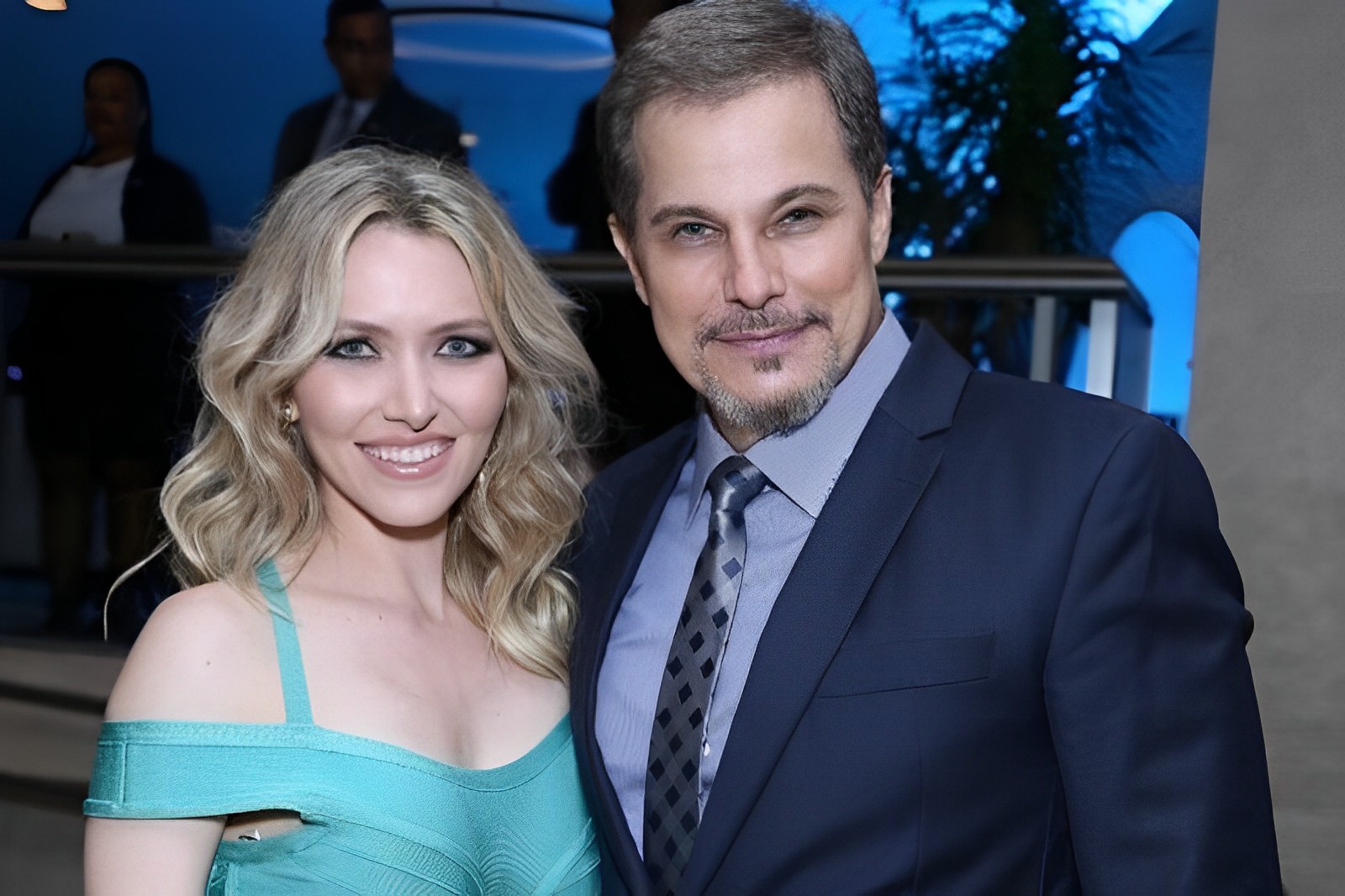 In an old interview with "Quem" magazine, Karin emphasized that the age difference is not a problem for them. She said, "The age difference is not an issue. What unites us is not the difference, but the similarities. Our relationship is harmonious. We enjoy being together."
Francisco Cuoco and Thais Almeida
When actor Francisco Cuoco publicly announced his relationship with fashion designer Thais Almeida, fans started criticizing and generating controversy, as Thais was 27 years old at the time and Francisco was 81. That's a 54-year age gap! In 2019, when they officially confirmed their relationship, the couple showed that they had overcome prejudice, stating that the big age difference was never a problem.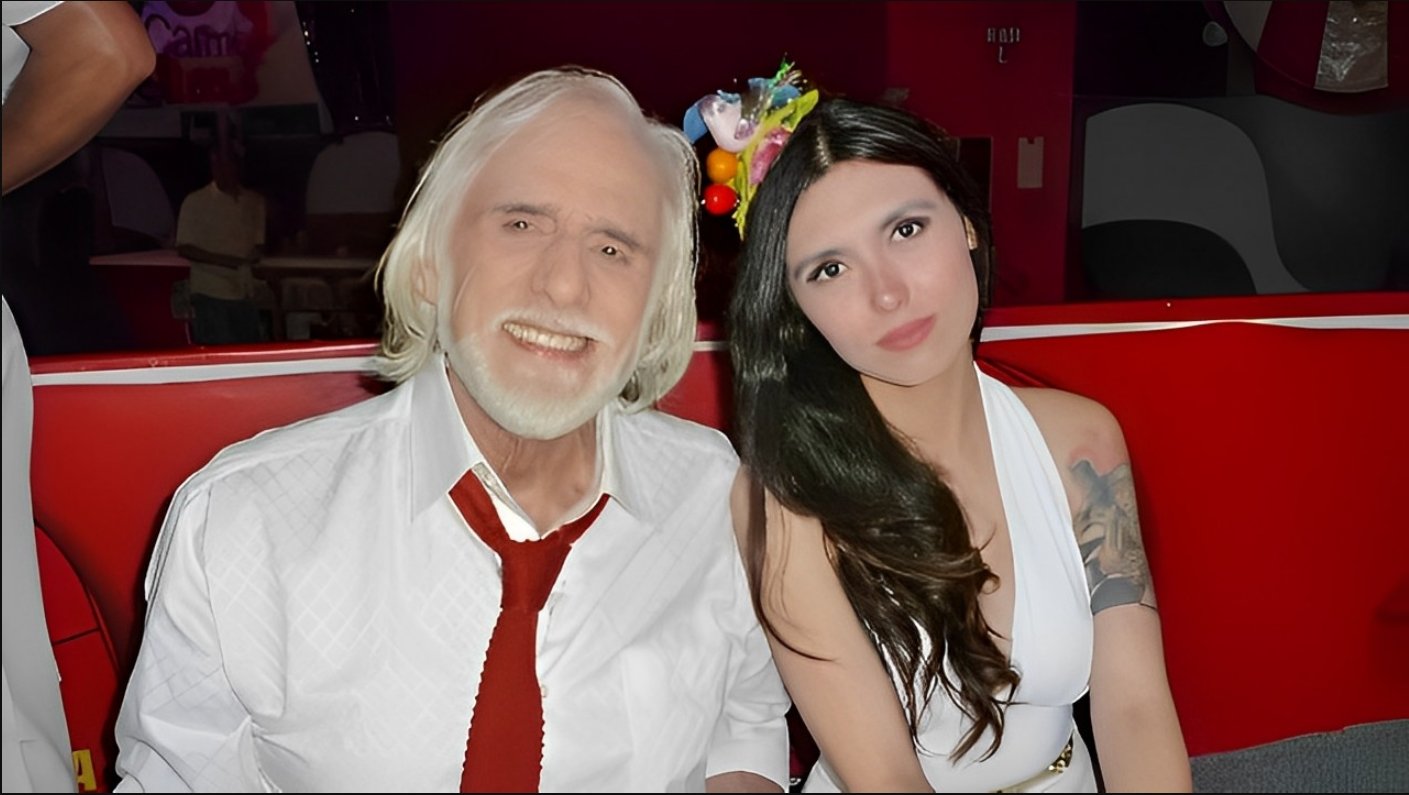 The actor Francisco Cuoco once said in an interview: "When I see a woman my age, I don't know why, but I'm not interested in her as a companion, only as a person. I like this exuberant youth. Thais' energy makes me excited. With her, I find a lot of joy in life, I laugh a lot." Currently, the couple is no longer together.
George Clooney and Amal Clooney
George Clooney, famous actor, producer, and writer, is 61 years old and his wife, Amal Clooney, is 44. The couple met through a mutual friend and officially became a couple in 2014 when they got married in Venice, Italy, in a simple and discreet ceremony. There is a 17-year age difference between them, but they have made it clear that it's not a problem.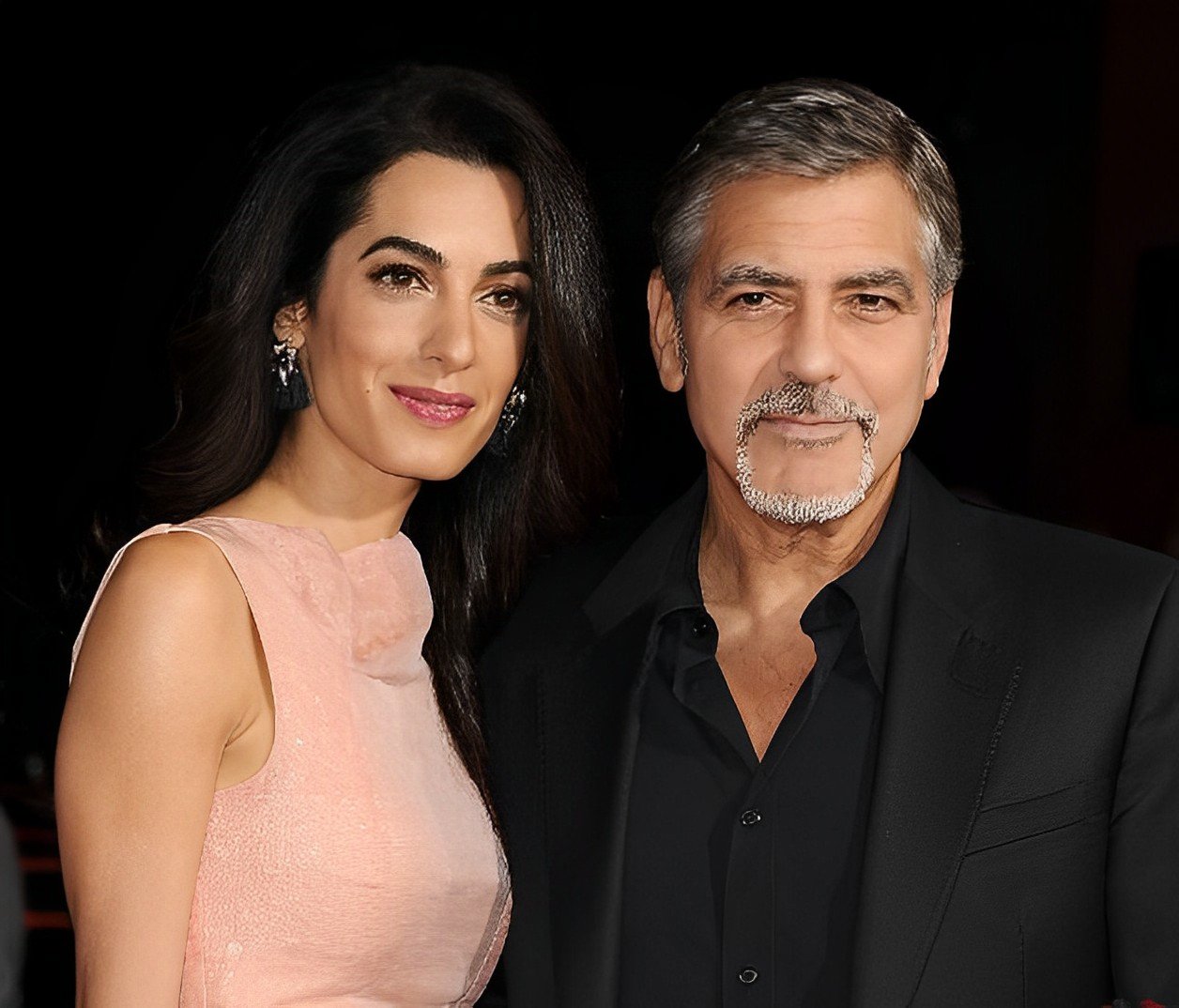 With three years of relationship, George and the human rights lawyer had twin children, Ella and Alexander. The couple always attracts a lot of media attention when they appear together, but at the 2018 Met Gala, the presence of both was the reason for many flashes!
Ivete Sangalo and Daniel Cady
Married since 2011, for more than ten years, singer Ivete Sangalo and her husband, Daniel Cady, have a 13-year age difference between them! While the nutritionist is 37, she is 50. Marcelo Cady is the eldest child of the beautiful Bahian couple. In 2018, the couple's twins, Maria and Helena, were born, who are now 4 years old.
Ivete always demonstrates in a natural and spontaneous way that "age doesn't weigh, what weighs is kilo" when questioned in interviews about the age difference between her and her husband. Daniel has also made it clear that this has never been an issue between them and that when they met, it was love at first sight. Ivete exudes vitality and joy wherever she goes!
Camila Alves and Matthew McConaughey
Married to the same person since 2012, Matthew McConaughey is an actor who was born on November 4, 1969 and is now 53 years old. His wife is Camila Alves, a Brazilian model and presenter who was born on January 28, 1982 and is 41 years old. The presence and talent of the couple overshadow the twelve-year age difference!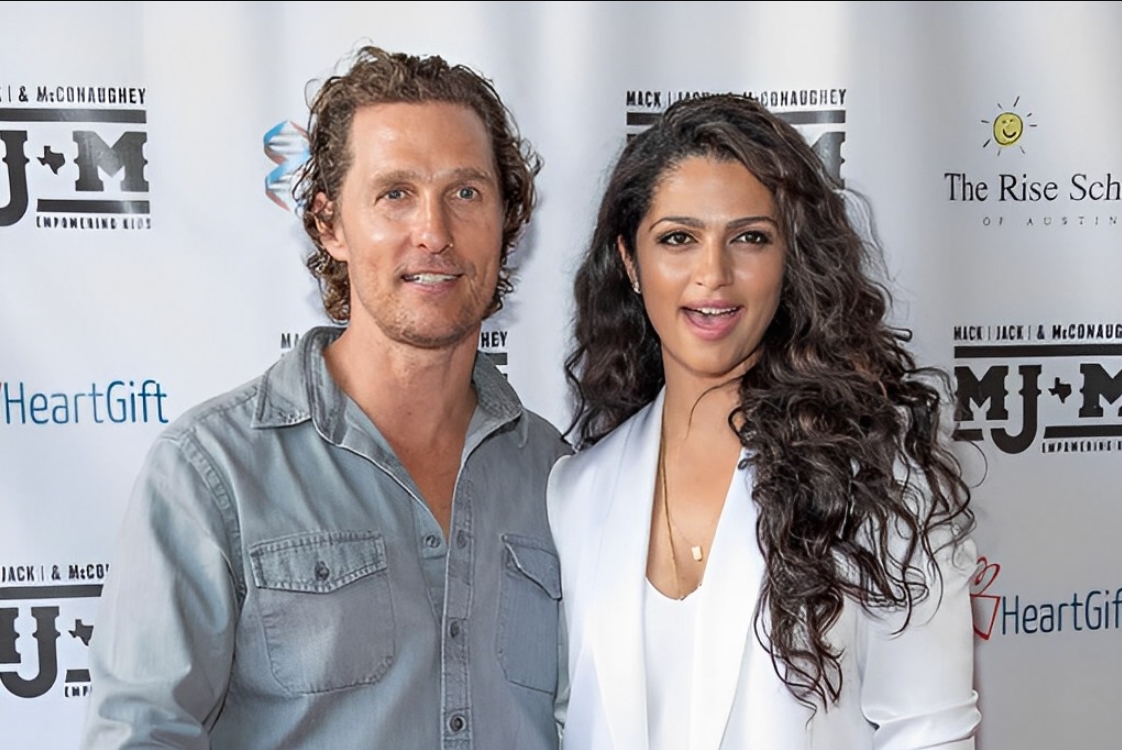 With a relationship of over ten years, they have three children together, Levi (13 years old), Vida (11 years old), and Livingston (8 years old). In September 2021, Camila spoke in an interview that: "Relationships are work. But I choose love. (…) you can go through a lot in a relationship, through many ups and downs, no relationship is perfect. It's work."
Mallu Magalhães and Marcelo Camelo.
A relationship that sparked controversy and a lot of gossip among people! Currently, at 30 years old, singer-songwriter Mallu Magalhães has been in a relationship for over ten years with Marcelo Camelo, who is 44 years old. The couple has been together since 2008.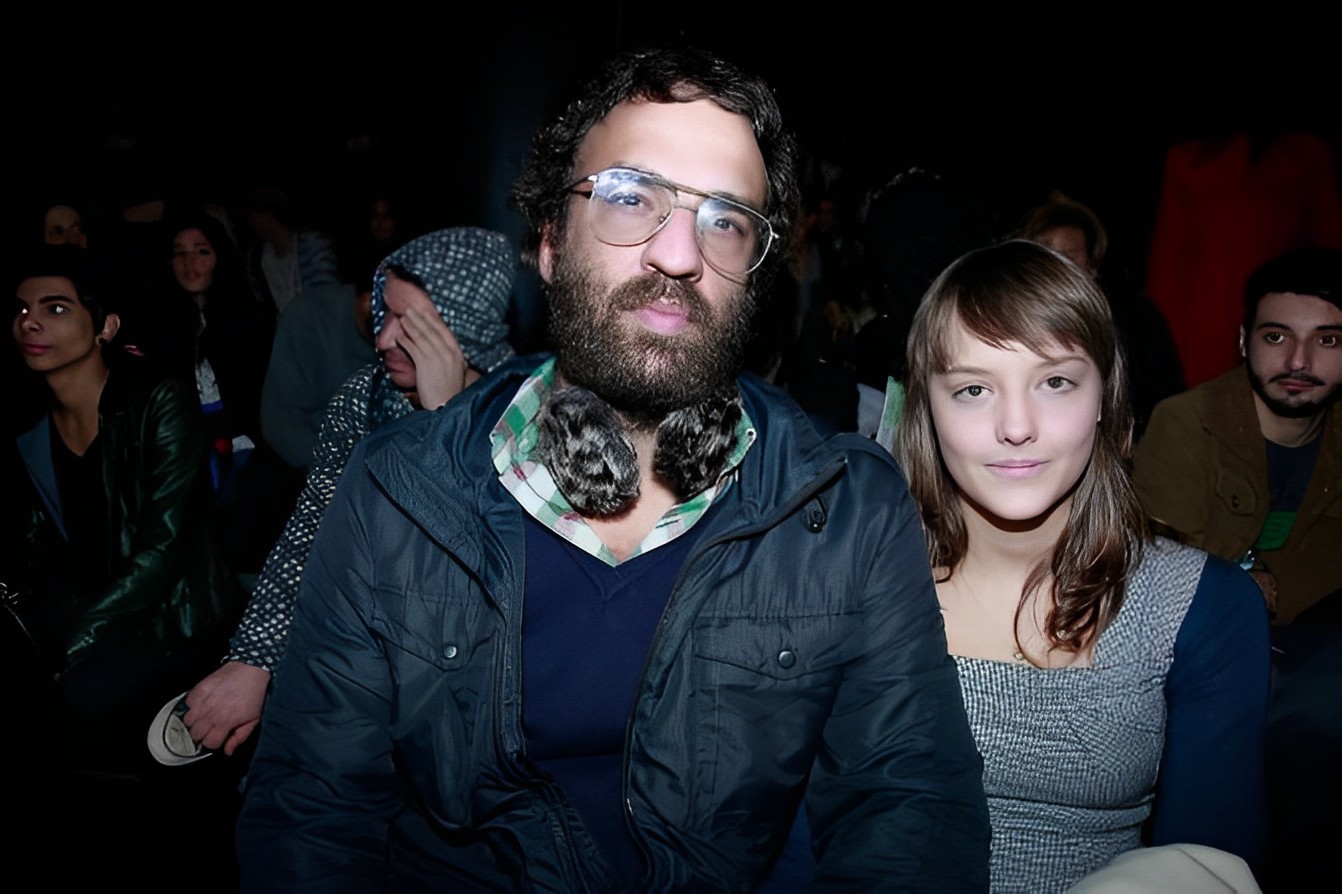 When they started dating, Mallu was only 16 years old and the singer, 30. The almost 15-year age difference caused a stir at the time! In December 2015, the couple had their first and only daughter, Luísa. Currently, they live in Lisbon and continue to make music together. With love, everything is possible.
Ana Furtado and Boninho
Ana Furtado, an actress and former presenter at Globo TV, is 49 years old and married to television director José Bonifácio, better known as Boninho. The director is 61 years old and they have been married since 1999. That's a long time! In various social media posts, Ana always shows her love for her partner.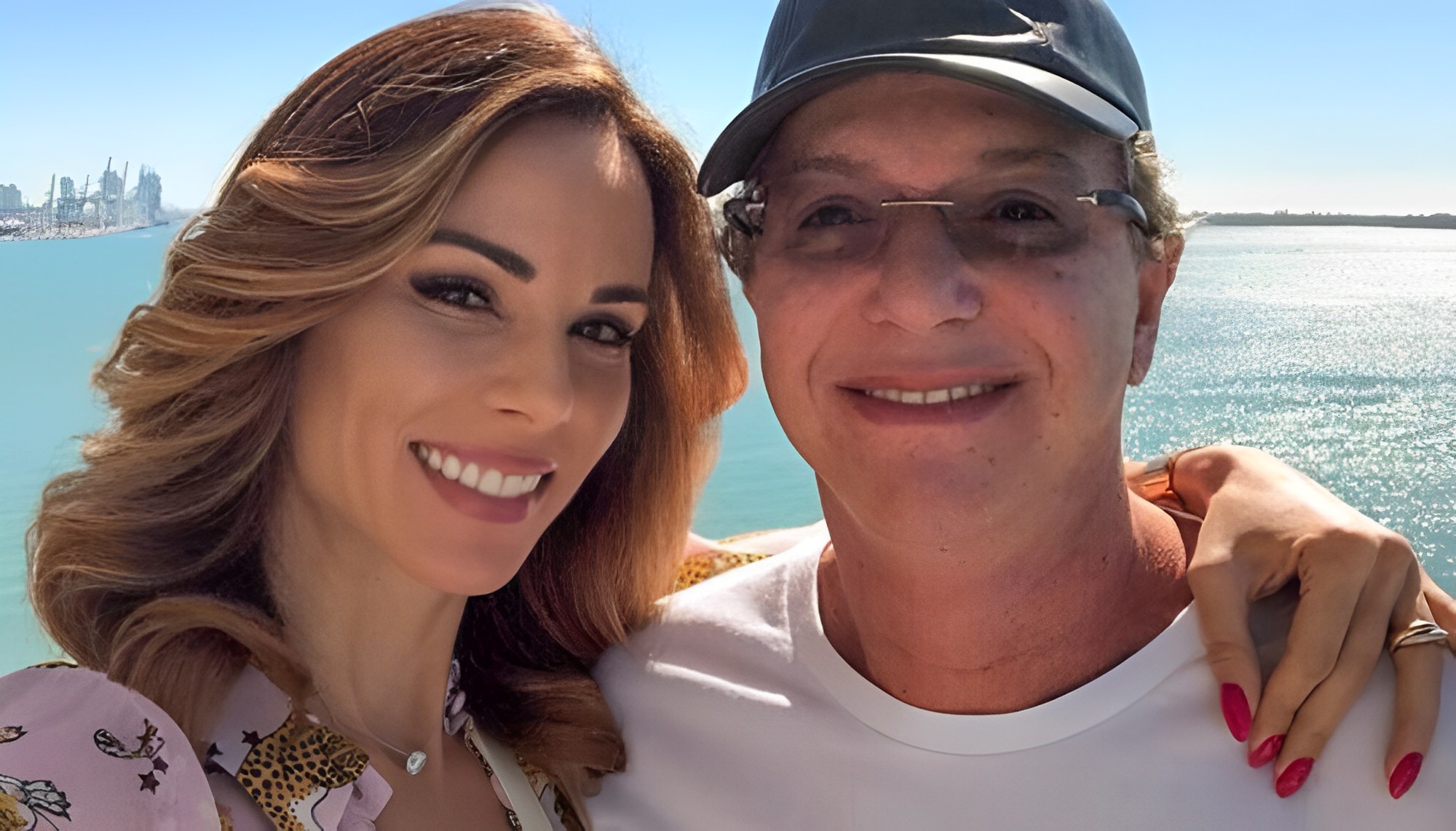 In a post on Instagram, Ana wrote: "Who would have thought that we would still form a dynamic duo today! Thank you for 22 years of love, friendship, and partnership. And for our 18 years of marriage that we celebrate today. I love you @zeboninho". Isabella, who is 15 years old, is the result of the famous couple's relationship.
Gilberto and Flora Gil
Flora Gil, a businesswoman and director, is 62 years old and has been married to Gilberto Gil, a Brazilian singer and songwriter, since 1988. They met when Flora turned 18 and Gilberto was 36. The two, by coincidence, have an age difference of 18 years and prove once again that age is not an obstacle.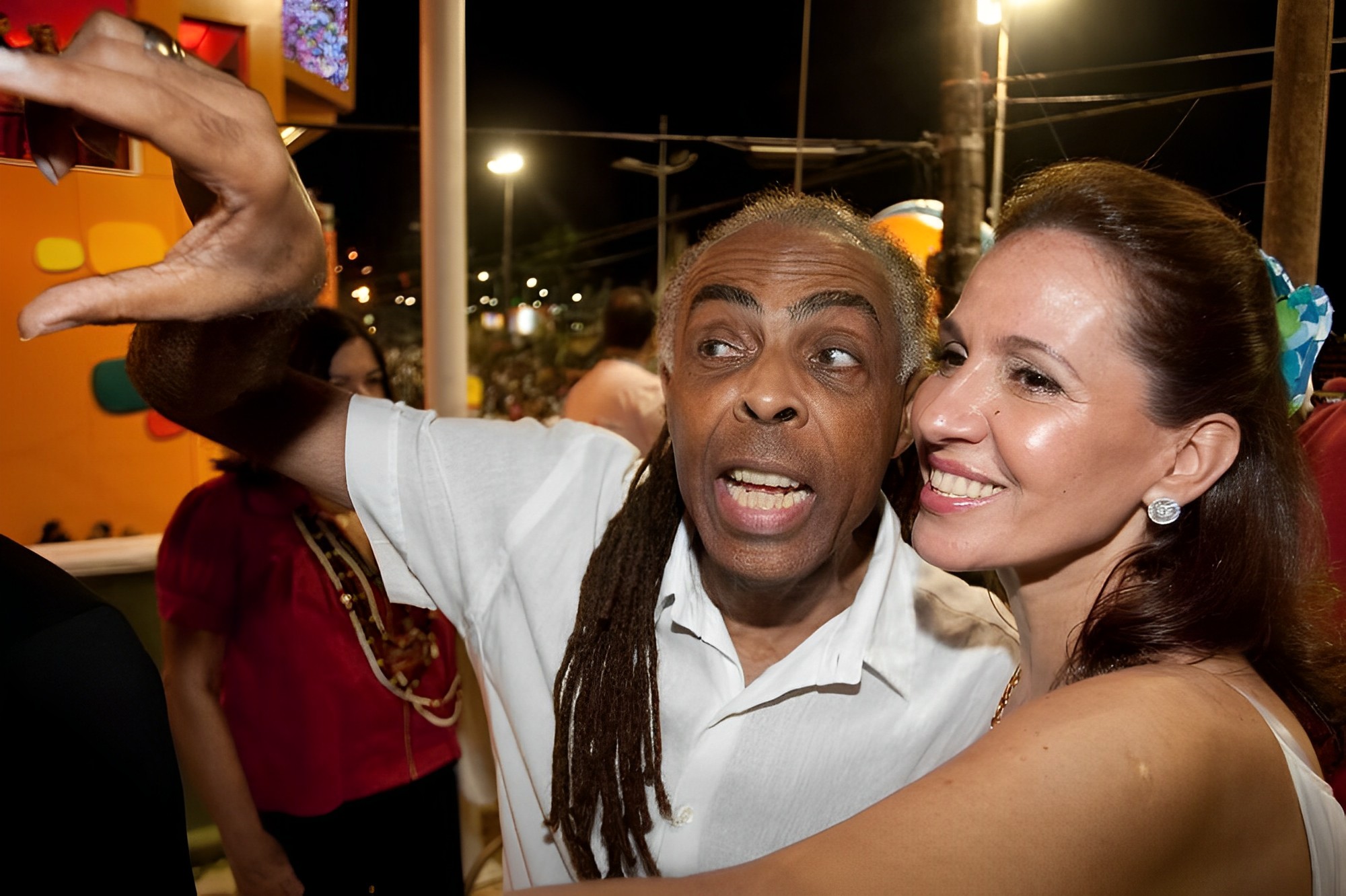 The couple, who have been together for over 40 years, have three children, Bem, Bela, and José. Gilberto also has five more daughters from another marriage. Proving once again that (fortunately) love doesn't choose age! In a social media post, Gil says: "What makes me happiest today is being with Flora and my family. I have a very large family, (…) And it's Flora who harmonizes all of this. She has a very special care for me, she's very affectionate. That's the greatest happiness."
Fátima Bernardes and Túlio Gadêlha
Forming one of the most unlikely and beloved couples of the moment, former anchor of Jornal Nacional, Fátima Bernardes, who is 60 years old, started a relationship with federal deputy, Túlio Gadêlha, a few years ago. The two have a 25-year age difference!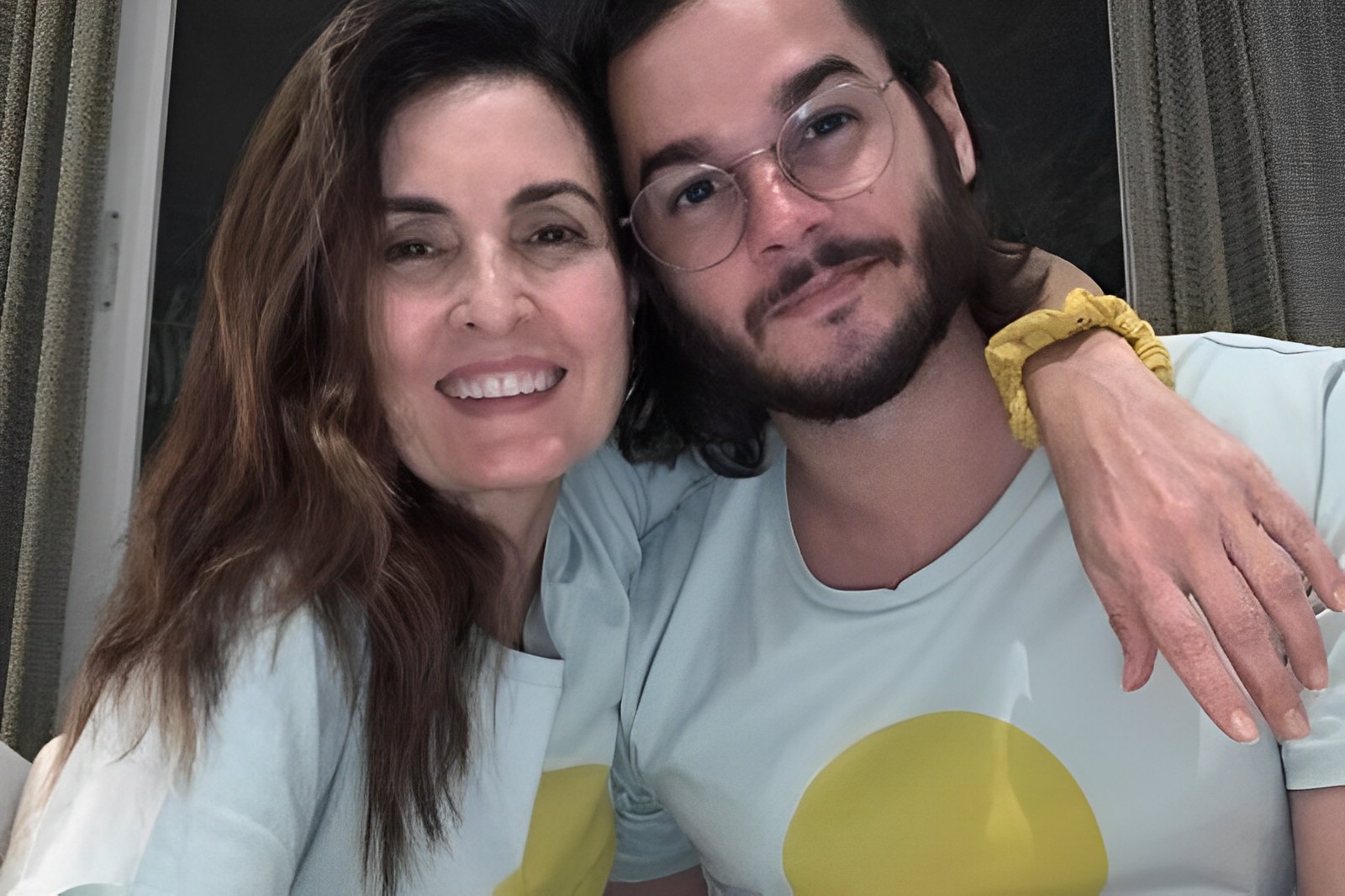 Their relationship began shortly after Fátima divorced her then-husband William Bonner, a fellow journalist at Jornal Nacional. In an interview, the presenter says, "For me, age is not a concern. I think we have to look at the person regardless of age. If there is interest, if we make each other happy, I don't see any problem."
Luana Piovani and Pedro Scooby
Luana Piovani, a 46-year-old TV host and actress, was previously married to one of the most famous surfers of today, Pedro Scooby, aged 34. The couple officially started their relationship in 2013 and ended it in 2019, but they had been together since 2011, maintaining a total of eight-year relationship.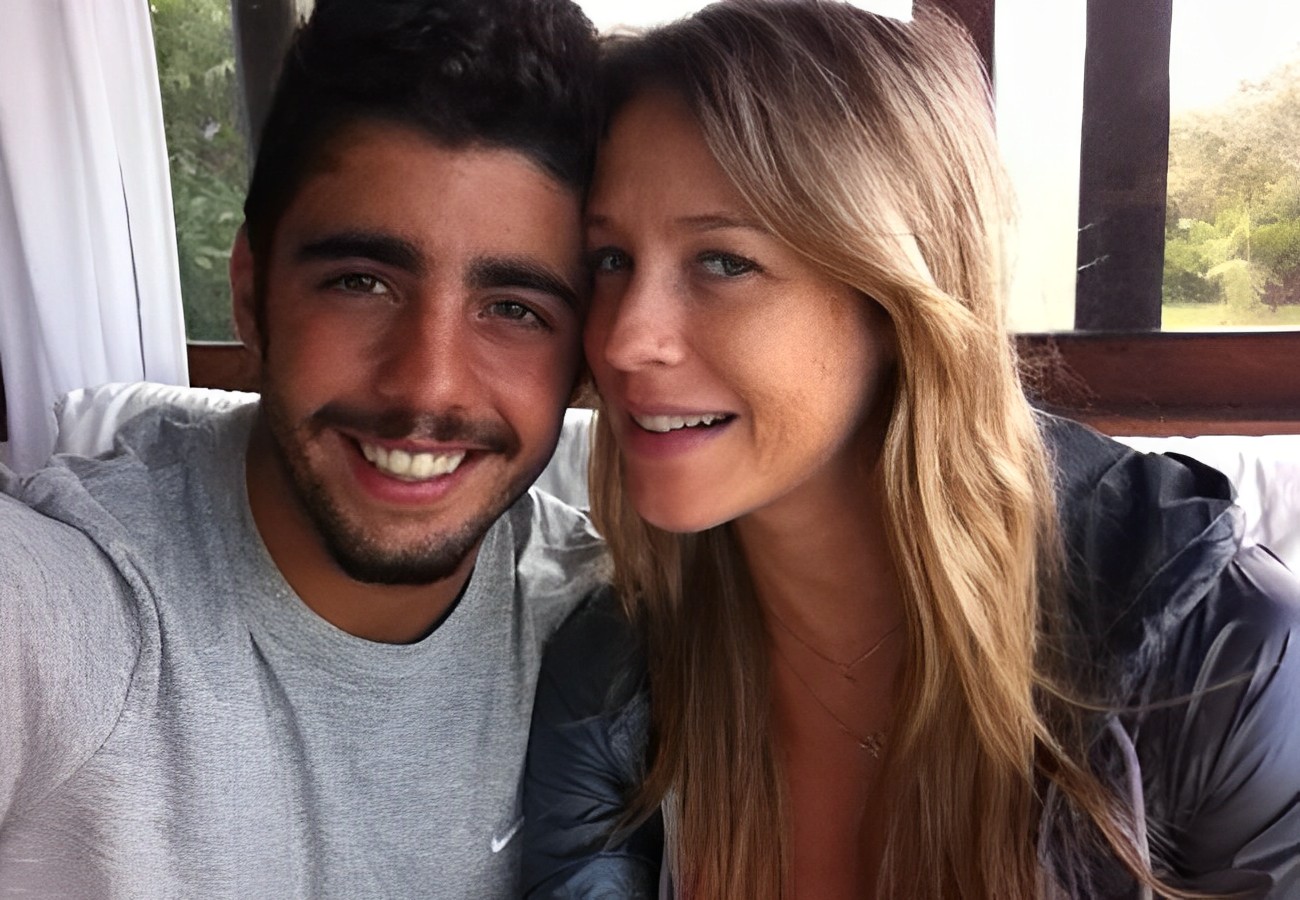 The couple had three children together, Liz, Bem, and Dom. After the separation, the surfer started a relationship with model Cíntia Dicker, with whom he is still married today, and had his fourth child, Aurora, with her. Even after the divorce from Luana, Pedro is always with his children and tries to avoid conflicts with the provocations of his ex-wife.
Roberto Justus e Ana Paula Siebert
Roberto Justus, a millionaire businessman, is 67 years old and is currently married to Ana Paula Siebert, a 34-year-old model. The marriage was formalized in 2009, but before that, Roberto had a relationship with Ticiane Pinheiro, a Brazilian presenter and former actress.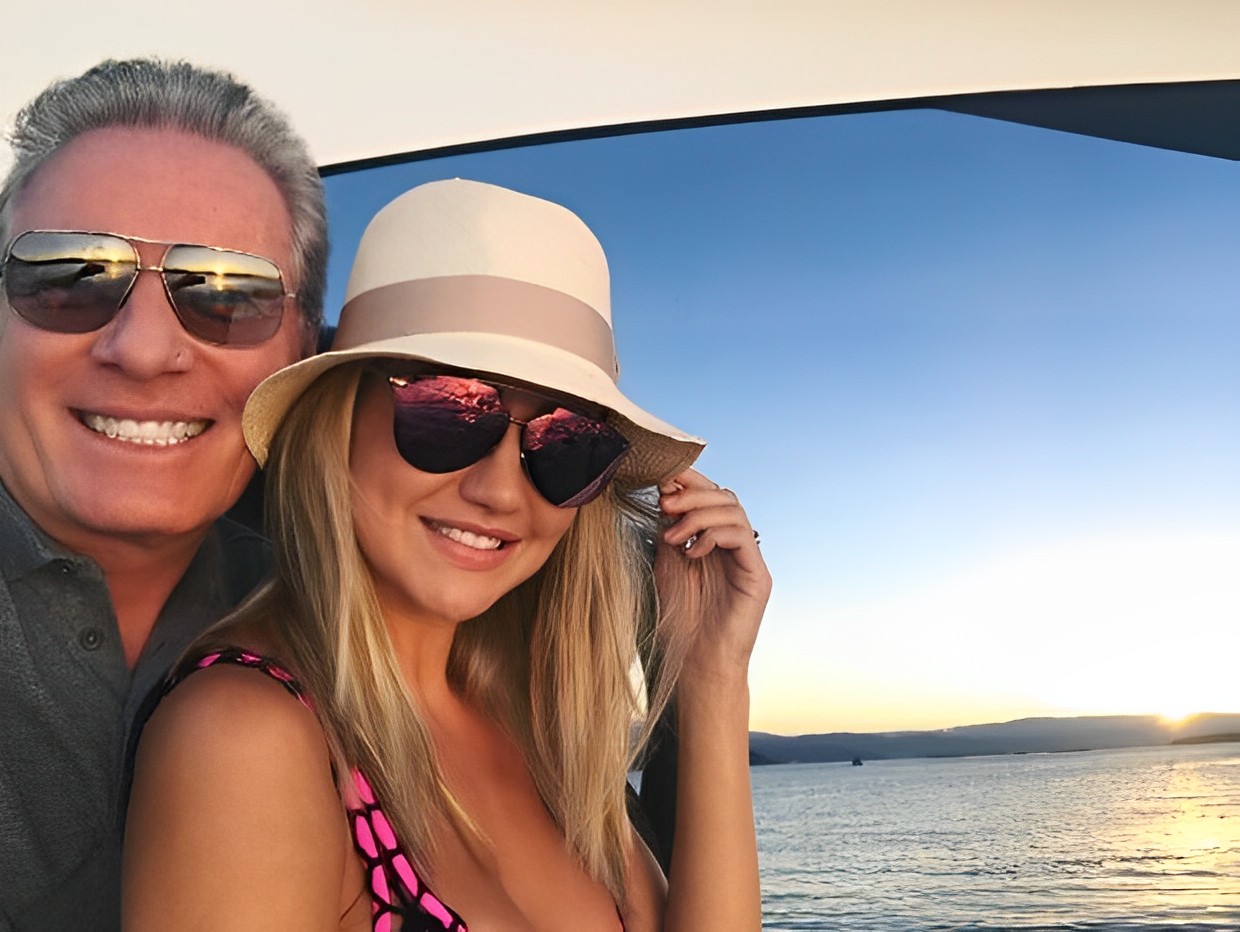 Justus, in an old interview with the late host Gugu, commented on the age difference between him and his current wife: "It bothers me a little. If I could, I would trade a little bit of the fortune I built to go back 15 years. We made an agreement: from now on I take care of her for 15 years, while I have the energy, and she takes care of me in the next 15, until I reach 90."
Al Pacino and Lucila Solá
The American actor, producer, screenwriter and filmmaker, Al Pacino, who is 82 years old, had a relationship with Lucila Solá, who is 46 years old, for some time, but it has already ended. The age difference between them is 39 years and it is said that it is the reason why the relationship didn't work out.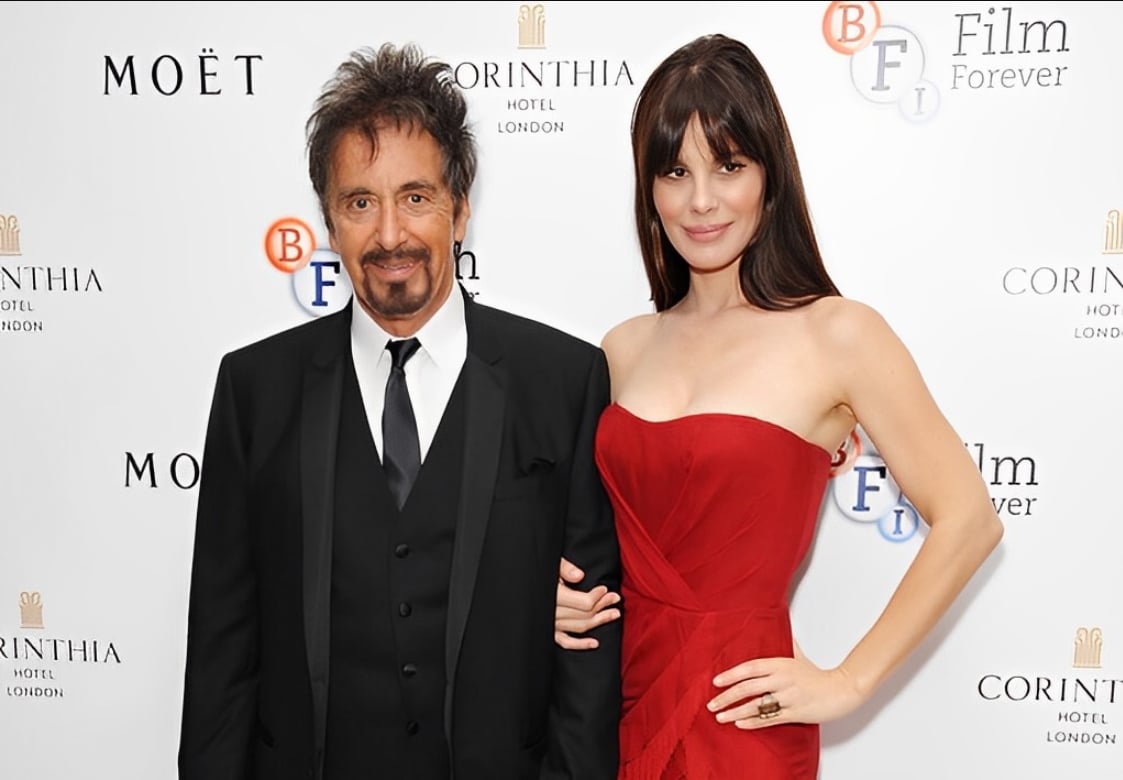 A curiosity is that while they were still in a relationship, Al Pacino was five years older than Lucila's father. Regarding the significant age difference between them, before the end of the relationship, the actress commented that: "I found in him what I was looking for in a man. We have everything, except time. This makes us enjoy our days together, the relationship. He is still a very active person and works more than I do. For me, it is unique and incredibly sexy."
Beyoncé and Jay-Z
The famous singer and stage star Beyoncé was born on September 4, 1981, while Jay-Z, her husband and father of her children, was born on December 4, 1969, forming an age difference of almost 12 years! The artists got married in 2008 and are still together to this day.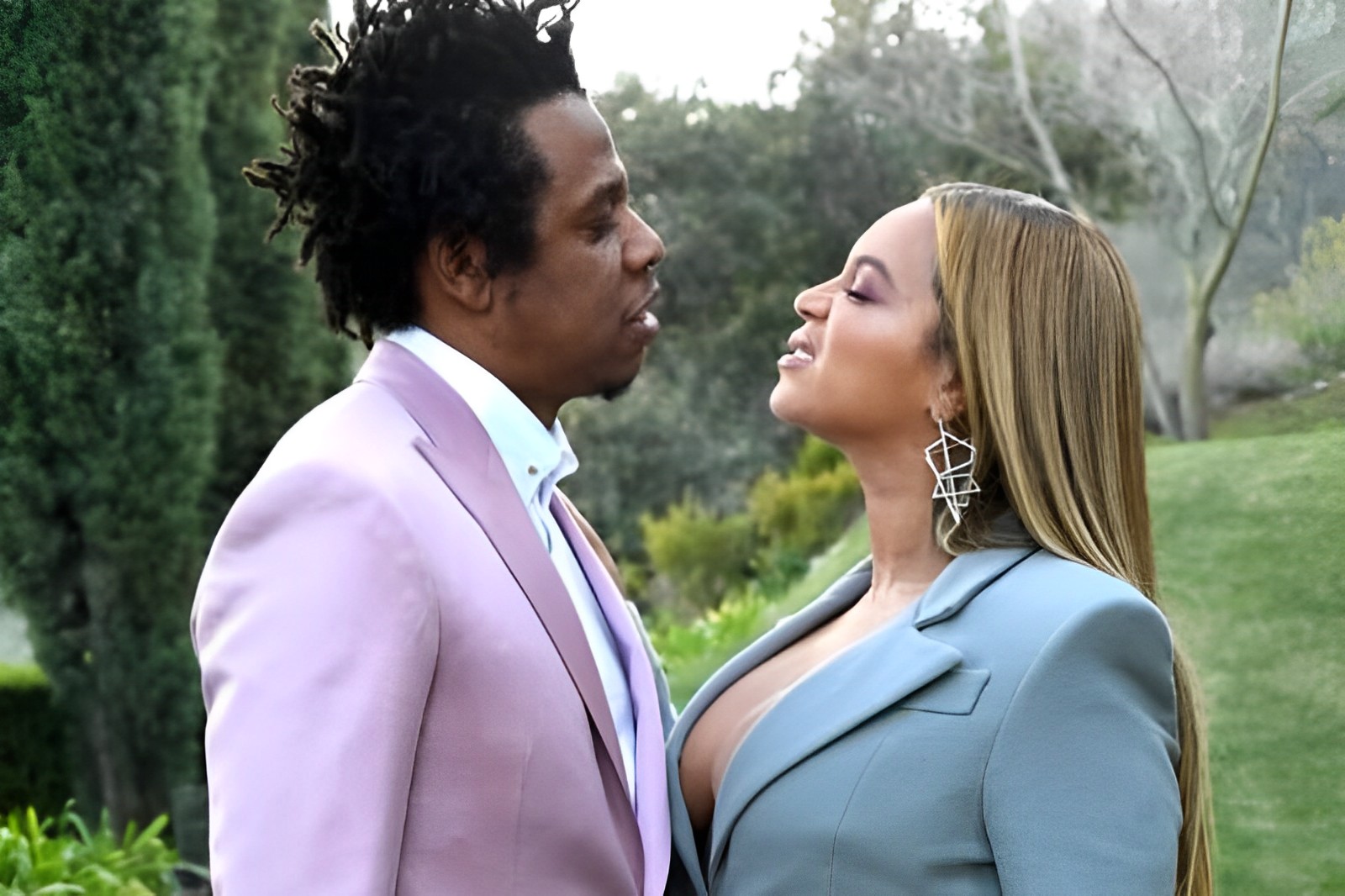 Both Beyoncé and Jay-Z are extremely famous and have been considered one of the most beautiful and talked-about couples in the world! The age difference doesn't seem to be a problem and together they have three children, their oldest Blue Ivy Carter, who is 11 years old, and the twins Rumi Carter and Sir Carter, who are 5 years old. Love is in the air…
Moacyr Franco and Pâmela Noronha
Moacyr Franco, an 86-year-old comedian and actor, also had a relationship with a significant age difference. Pâmela Noronha, his girlfriend at the time, was 21 years old while Moacyr was 78. A difference of 56 years! This was not the artist's first relationship with a much younger woman.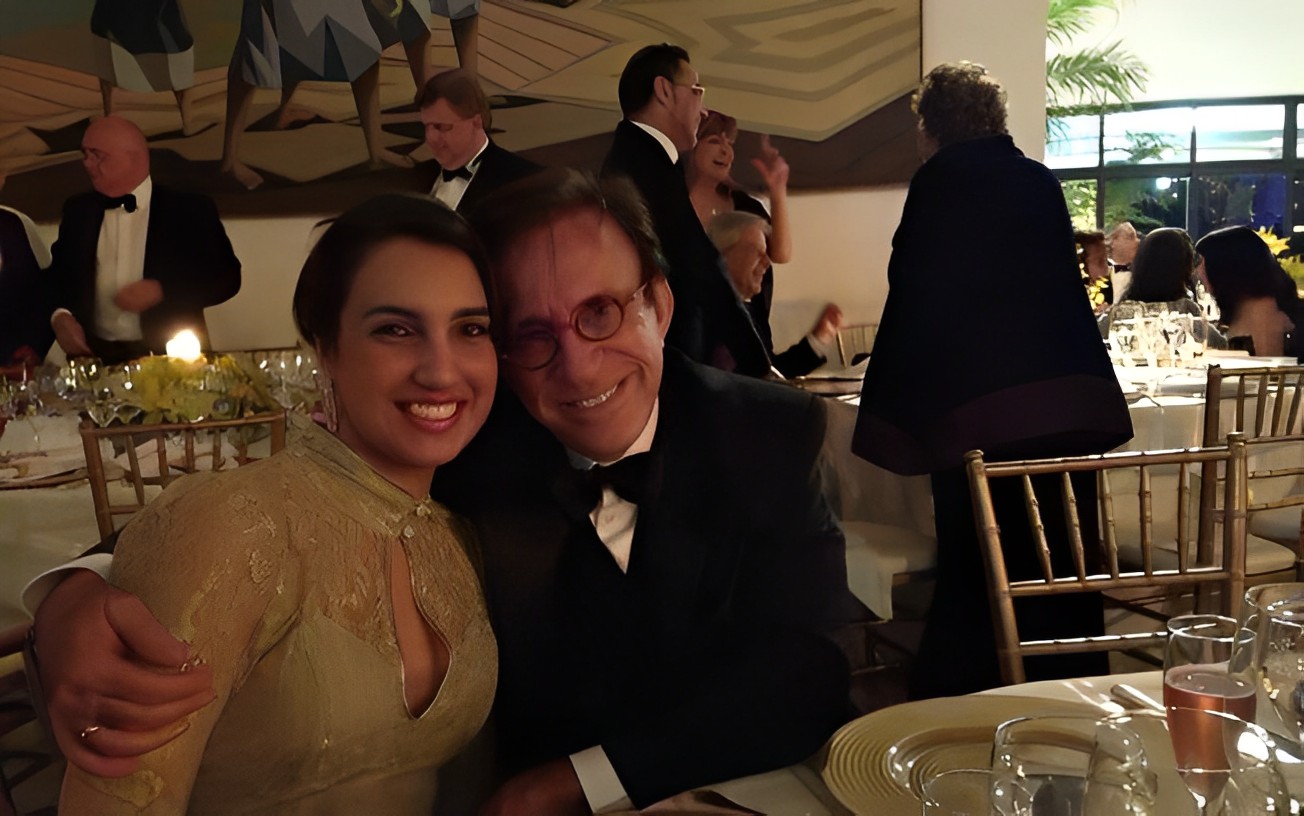 Before this relationship, Moacyr was with Daniela Franco, also an actress. They were married for twelve years but the relationship came to an end in 2010. Daniela was 37 years younger than him and they had three children together, João Vitor, Ana Helena, and Domenico.
Ellen DeGeneres and Portia de Rossi
Ellen DeGeneres, the famous American comedian, host, and actress who is 65 years old, has been married to Portia de Rossi, an Australian actress who is 50 years old, since 2008. Although they have been together for over 13 years, it was only in 2008 that they got married and made their relationship official. Ellen always says that age has never been a problem for them.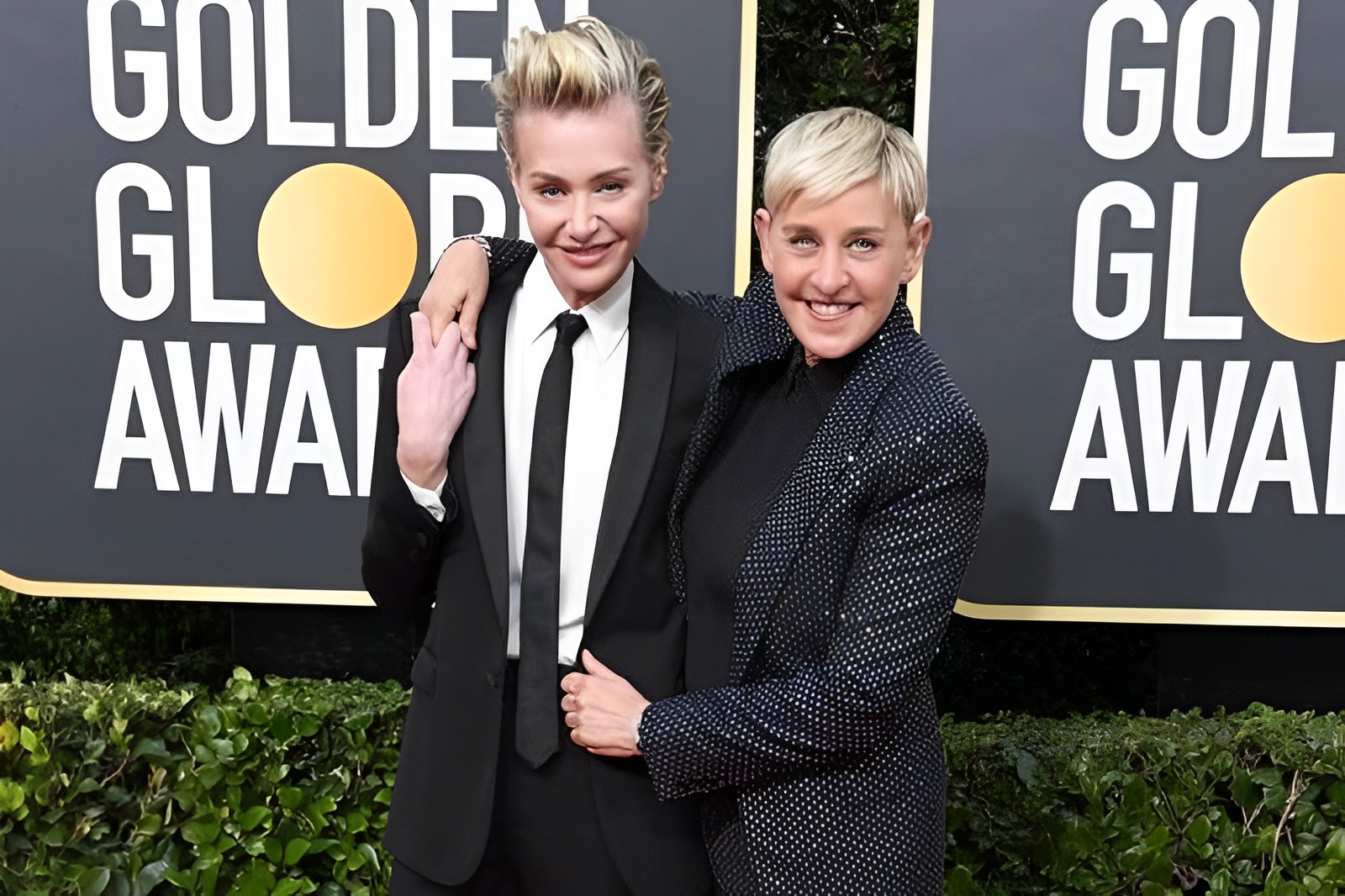 Although Portia is 15 years younger than her beloved, both seem happy and great partners. Ellen often comments in interviews on how much she learns from her wife. "Portia has taught me lessons about myself and about life that I feel like I never would have learned without her." Love is love!
Solange Couto and Jamerson Andrade
The actress Solange Couto, who is currently 65 years old, has also been in a relationship with someone much younger. Jamerson Andrade, her ex-husband, is 36 years old and is the father of her son. The couple met in 2009 and after 11 years of union, the relationship eventually came to an end.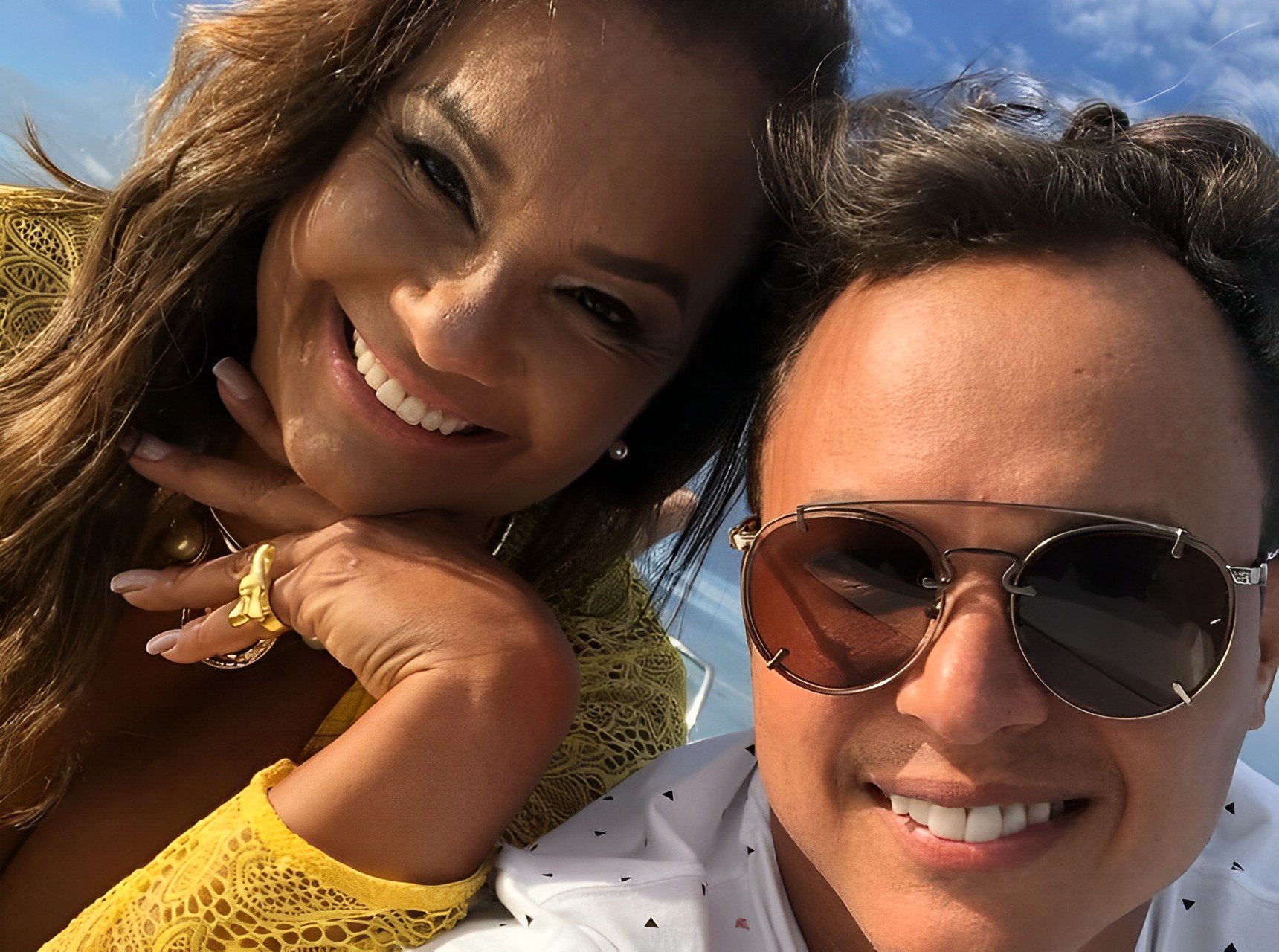 The age difference is 30 years and, while they were together, Solange says she was very happy and never cared about comments regarding her marriage. A curiosity is that the actress's first child, from another marriage, is 11 years older than Jamerson.
Martinho da Vila and Cléo Ferreira
The famous Brazilian singer and songwriter Martinho da Vila is married to Clediomar Corrêa Liscano, better known as Cléo Ferreira. Currently, at 84 years of age, the age difference between them is 33 years! But that never seemed to bother the couple, as they have been together for a long time.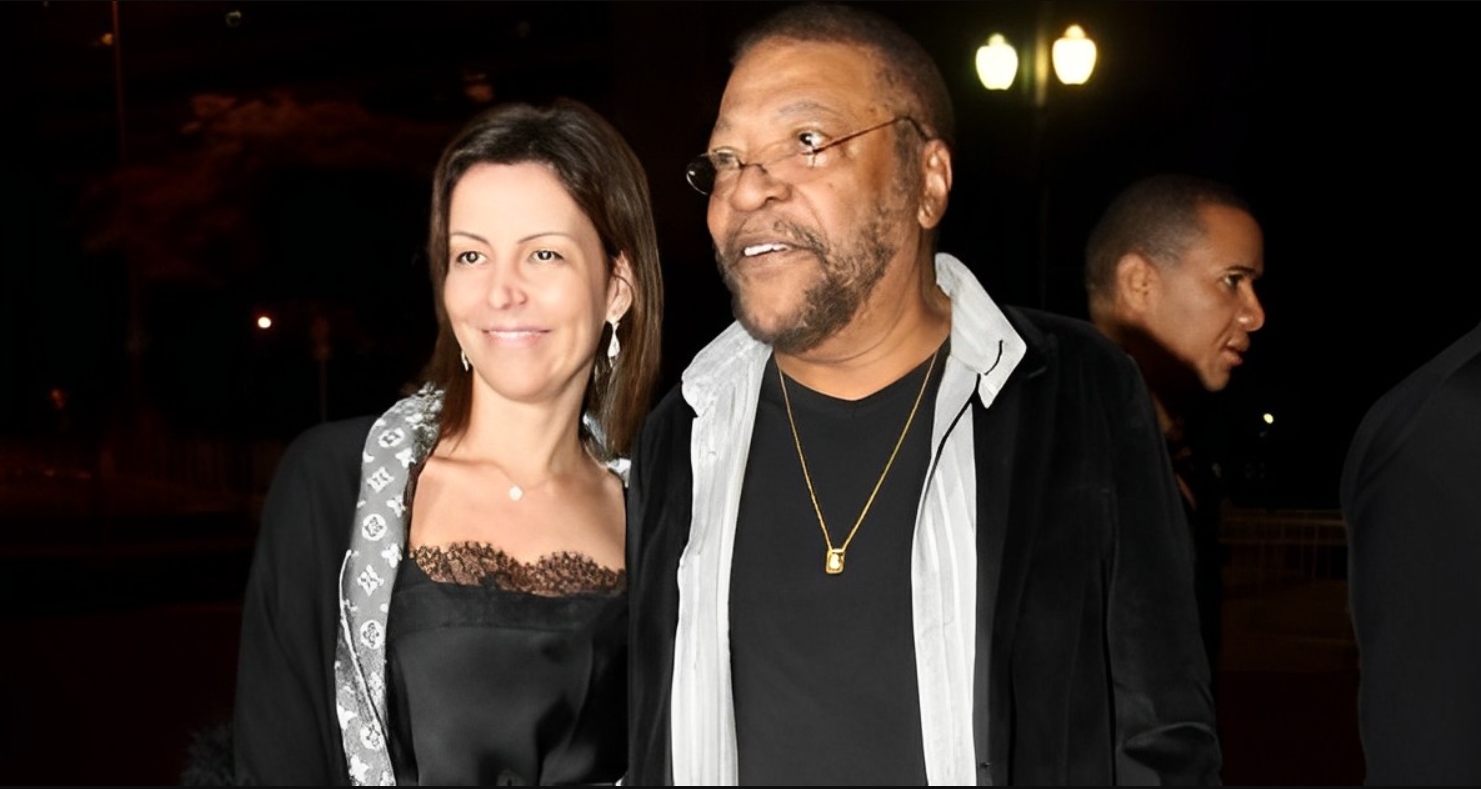 Martinho da Vila has been in other relationships before and met Cléo during the filming of one of his music videos. Together, they are parents of two children and, according to the singer, his current wife was essential in helping him change his old bad habits and lifestyle. He said, "She doesn't drink, doesn't smoke, doesn't like it when I drink too much, she controls me."
Cid Moreira and Fátima Sampaio
The Brazilian journalist, broadcaster, and announcer, currently 95 years old, is married to Fátima Sampaio, who is 58 years old. The age difference between them is 36 years! Cid has two sons, Roger Moreira and Rodrigo Moreira, from a previous relationship.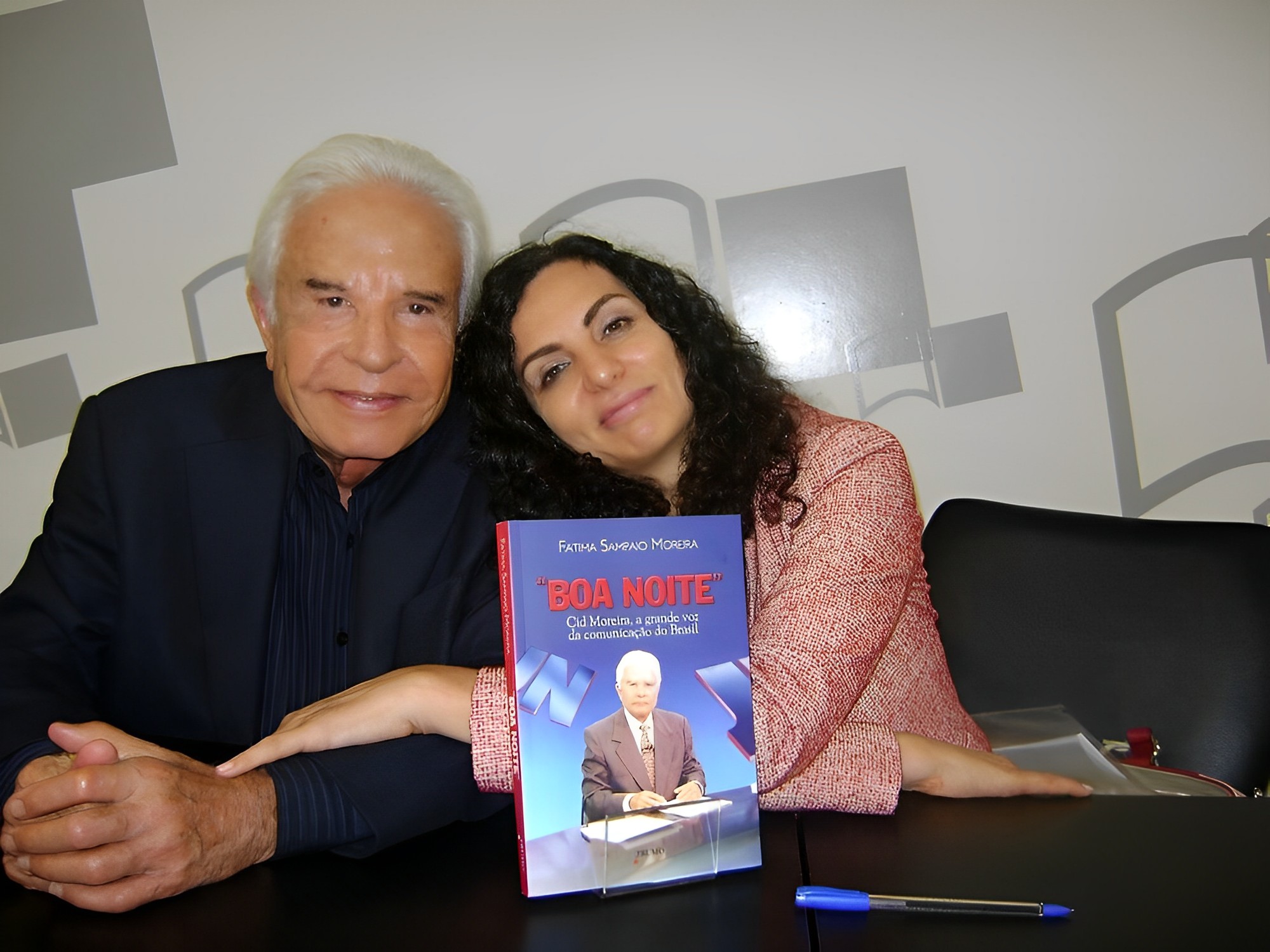 In an old interview with "Caras" magazine, Cid commented that: "I don't notice this age issue. For now, everything is still working very well. The secret of our happiness is that she is a wonderful woman, dedicated, educated, has all the qualities in the world."
Carlos Alberto de Nóbrega and Renata Domingues
The famous Brazilian comedian and television presenter, known for one of the most well-known TV shows "A Praça é Nossa", has been married for many years to the doctor Renata Domingues. The age difference between the couple is over 40 years! Carlos is 86 years old, while the doctor is 42.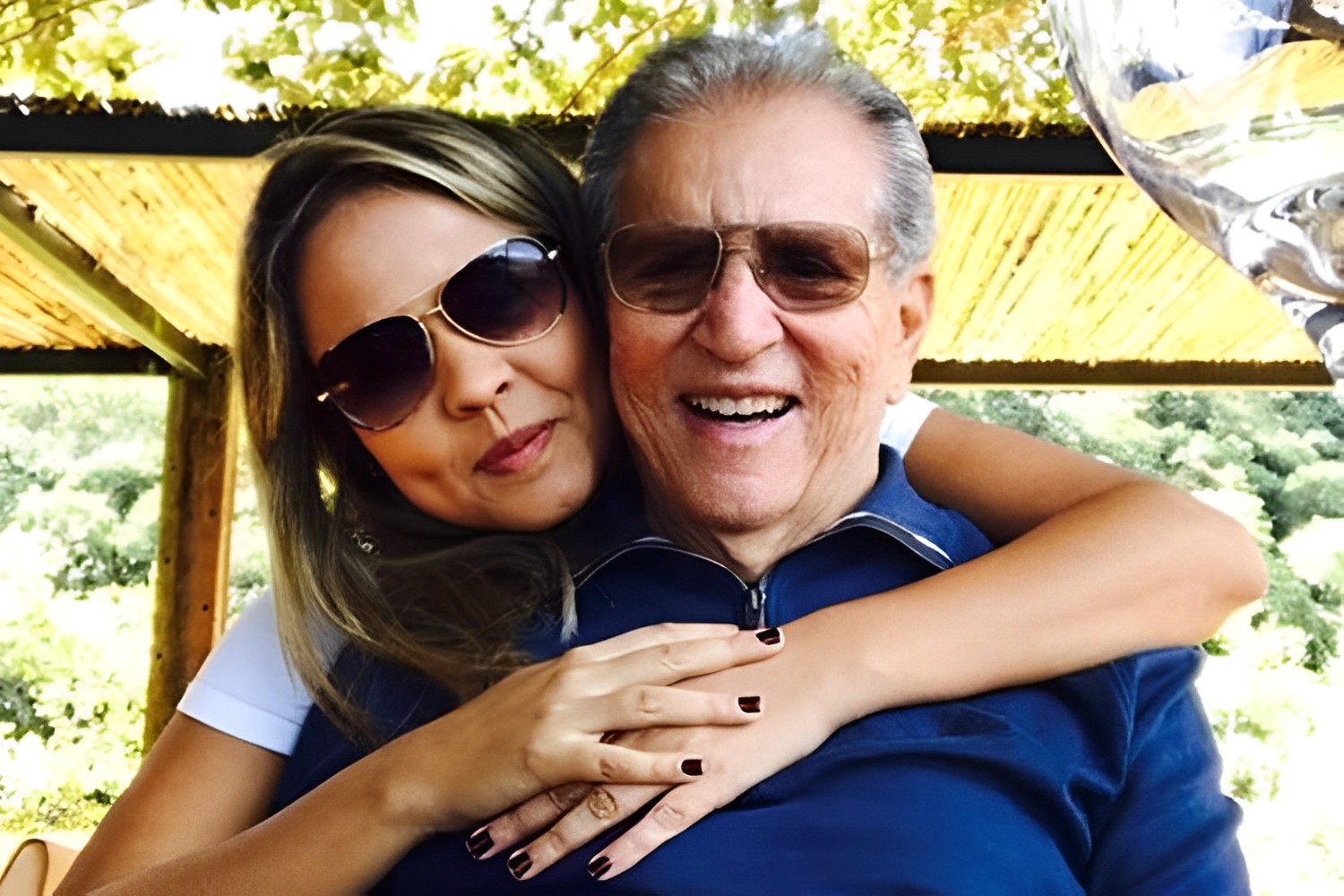 The comedian says that despite the large age difference, it has never been a problem for the couple and they have been married since 2017. From his first relationship, Carlos has 4 children: Carlos Alberto, Marcelo, Vinicius, and Mauricio. From his second marriage, a twin couple, Maria Fernanda and João Vitor.
Shakira and Piqué
Although many people may not believe it, the famous singer Shakira is ten years older than her ex-husband Piqué. They both celebrate their birthday on the same day, and she is currently 46 years old. Piqué, a football player, met the singer when he made a guest appearance in the song "Waka Waka," the official song of the World Cup, sung by Shakira.
The two met in 2010 and were together for many years. They were considered one of the most beautiful couples in the world and have two children together, Sasha and Milan. After rumors and disagreements, Shakira discovered that the football player had cheated on her, which led to the end of their tumultuous marriage. It's a shame that a relationship so admired by fans ended this way…
Bruce Willis and Emma Willis
The American actor, born in West Germany, is married to Emma Heming and they got married on March 21, 2009. Today, Bruce is 67 years old and his wife is 44. The age difference is also significant, but the actor has said that Emma was the one who helped him overcome depression after the end of his previous relationship.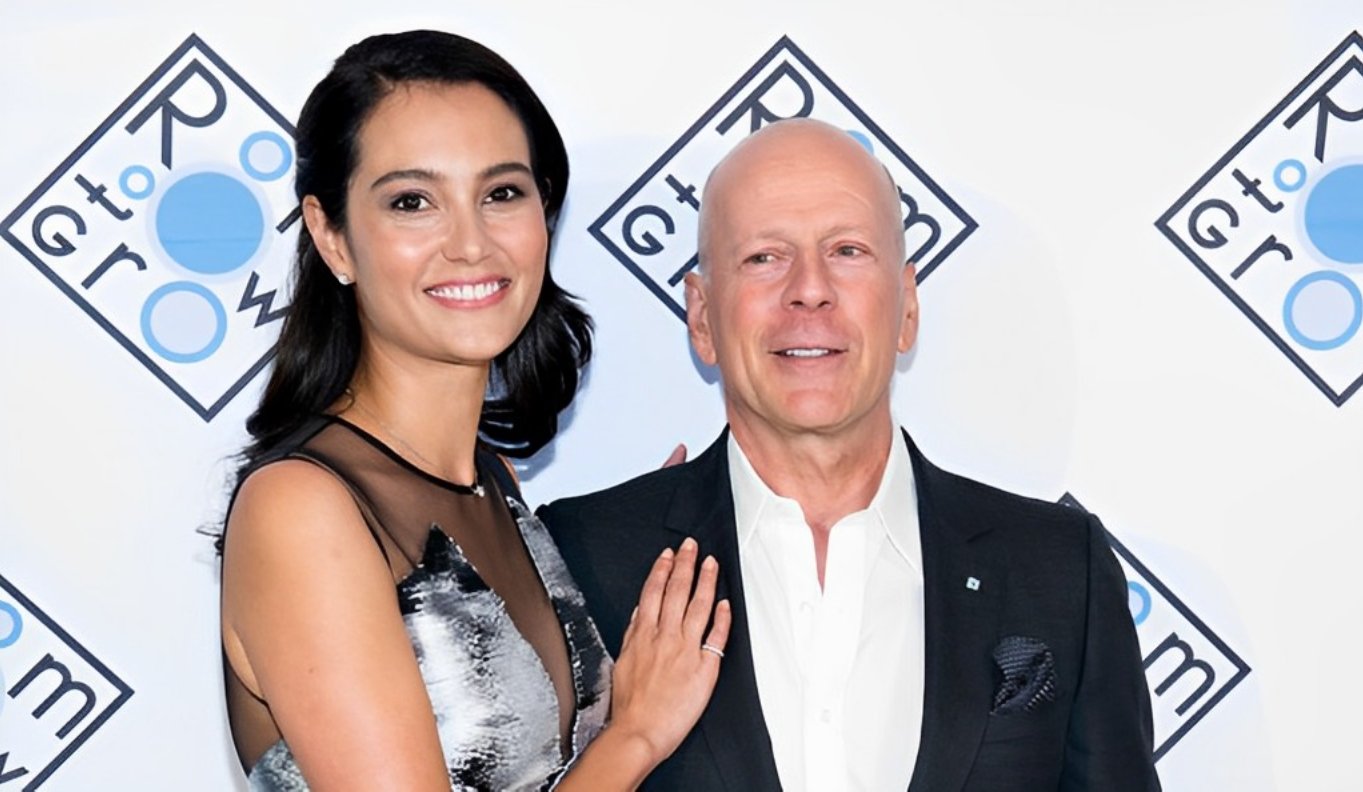 Despite officially getting married only in 2009, the couple has known each other for longer since 2005 and they still maintain their relationship today. They are parents of two children, but Bruce has a total of 5 offspring, 3 of whom are from his previous marriage with Demi Moore, his ex-wife.
Harrison Ford and Calista Flockhart
Known for his role as Han Solo in the famous Star Wars saga, American actor Harrison Ford is married to Calista Flockhart. He is 80 years old, while his wife is 58, forming a difference of more than 20 years. Married since 2010, the age difference, despite being significant, seems to have had no influence on the Hollywood couple's life.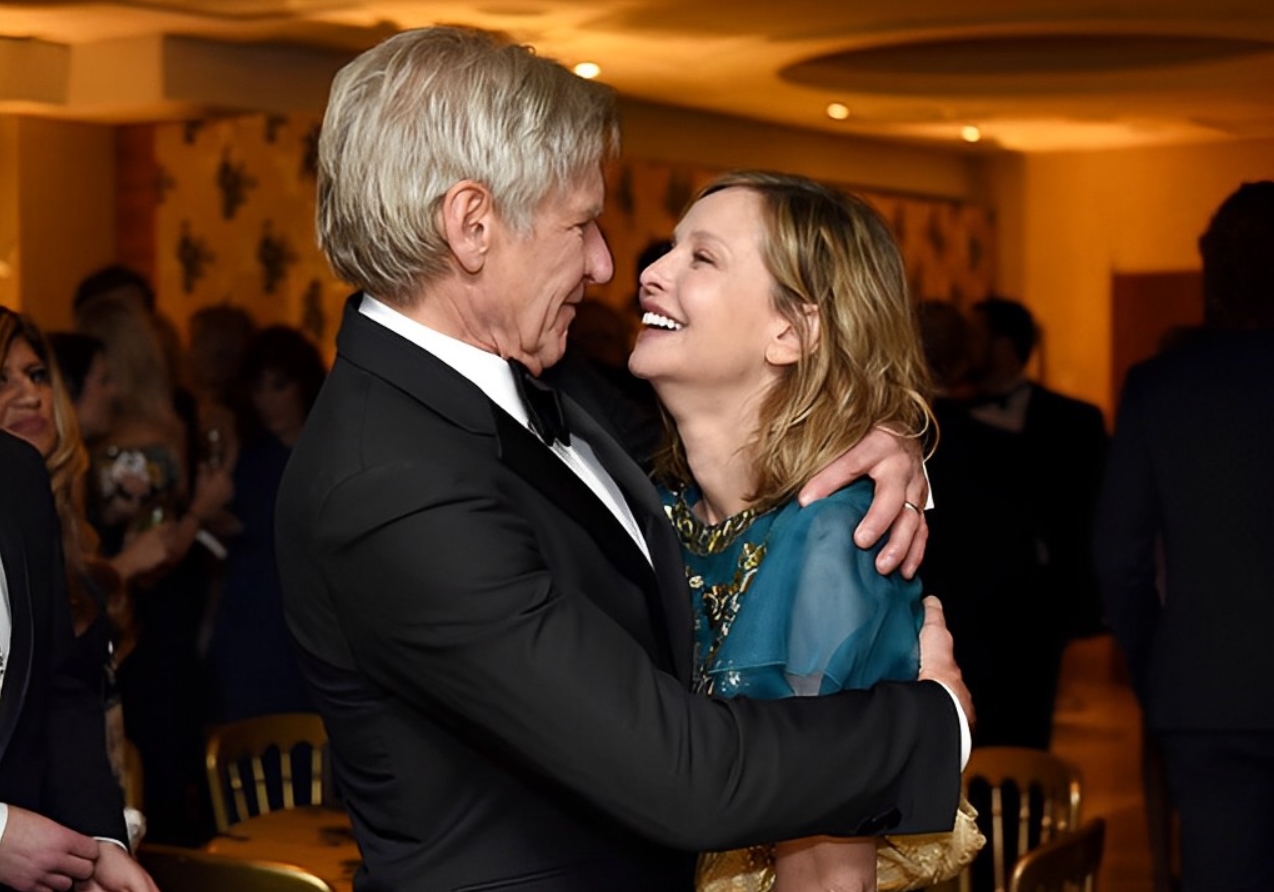 Calista has said in some interviews that it's just a detail and she prefers to ignore the rest of the comments: "I even forget about it." As a result of their relationship, Liam is the couple's only child, but Harrison has four other children from his previous marriage.
Eddie Murphy and Paige Butcher
Eddie Murphy, an American comedian, actor, and musician, is 61 years old and married to Paige Butcher, a former Australian model. They have been together for ten years and met in 2012, despite a nearly 20-year age difference! Izzy Oona is the only child of the couple.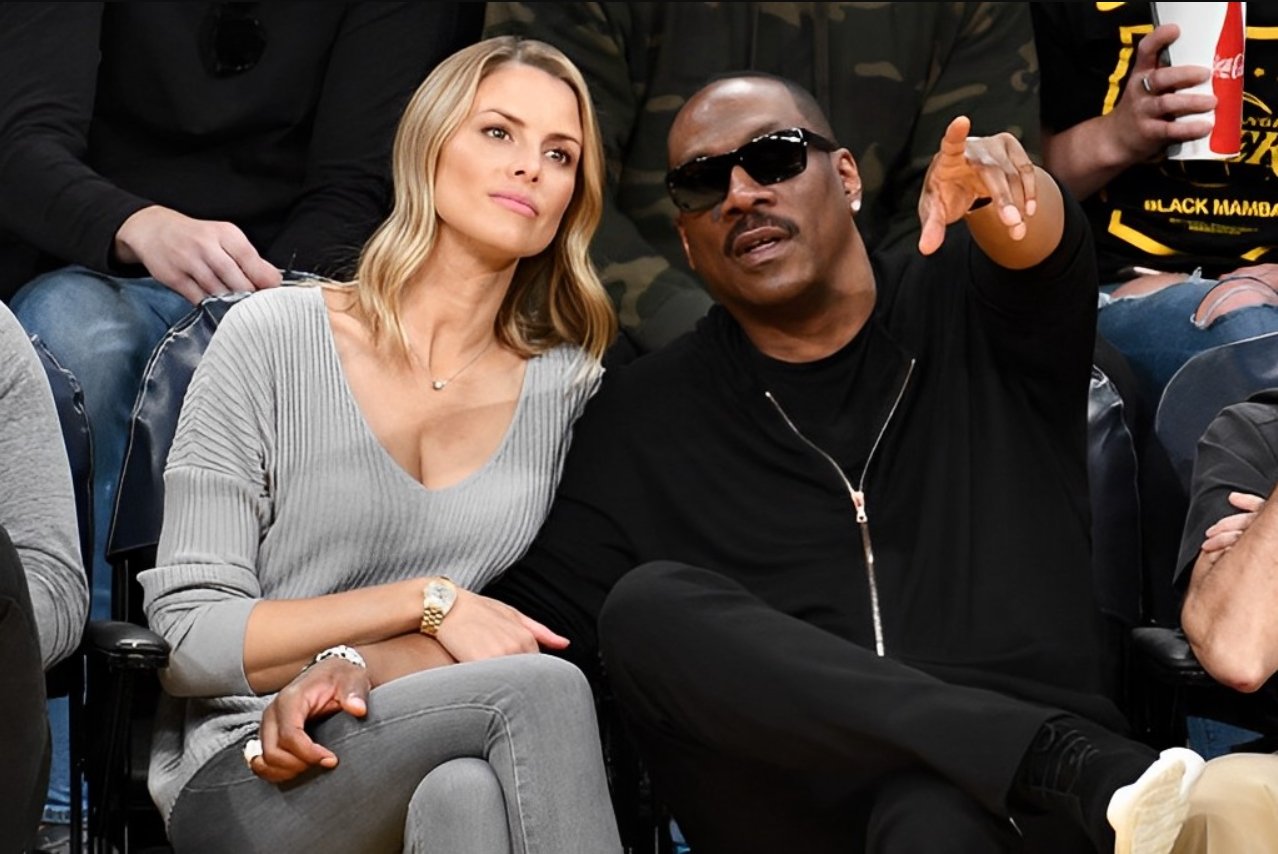 In addition to Izzy, Eddie Murphy is the father of 9 people in total. The actor has five more children with Nicole Murphy, Bria, Myles, Shayne, Zola, and Bella. Eric is also his son, from his relationship with Paulette McNeely. Christian, Tamara Hood's son, and Angel, Melanie Brown's (former Spice Girl) daughter, also have Eddie as their father.
Richard Gere and Alejandra Silva
Richard Tiffany Gere, an American actor, is 73 years old and currently married to the Spanish Alejandra Silva. The couple's age difference is 34 years! They have both said that this has never been a problem and what matters is that they love each other and have been together for some years.
Additionally, the couple had their first child in February 2019, but Richard already had a son named Homer, from his previous marriage with actress and model Casey Lowell. Alejandra also had a son named Albert, from her previous marriage with Govin Friedland. The couple has been together since 2018, but there are rumors that their romance started in June 2015.
Leonardo DiCaprio and Camila Morrone
The famous American actor and star, known for various roles, Leonardo DiCaprio is known for dating much younger women. Currently, at 48 years old, the actor prefers not to disclose who he is dating at the moment.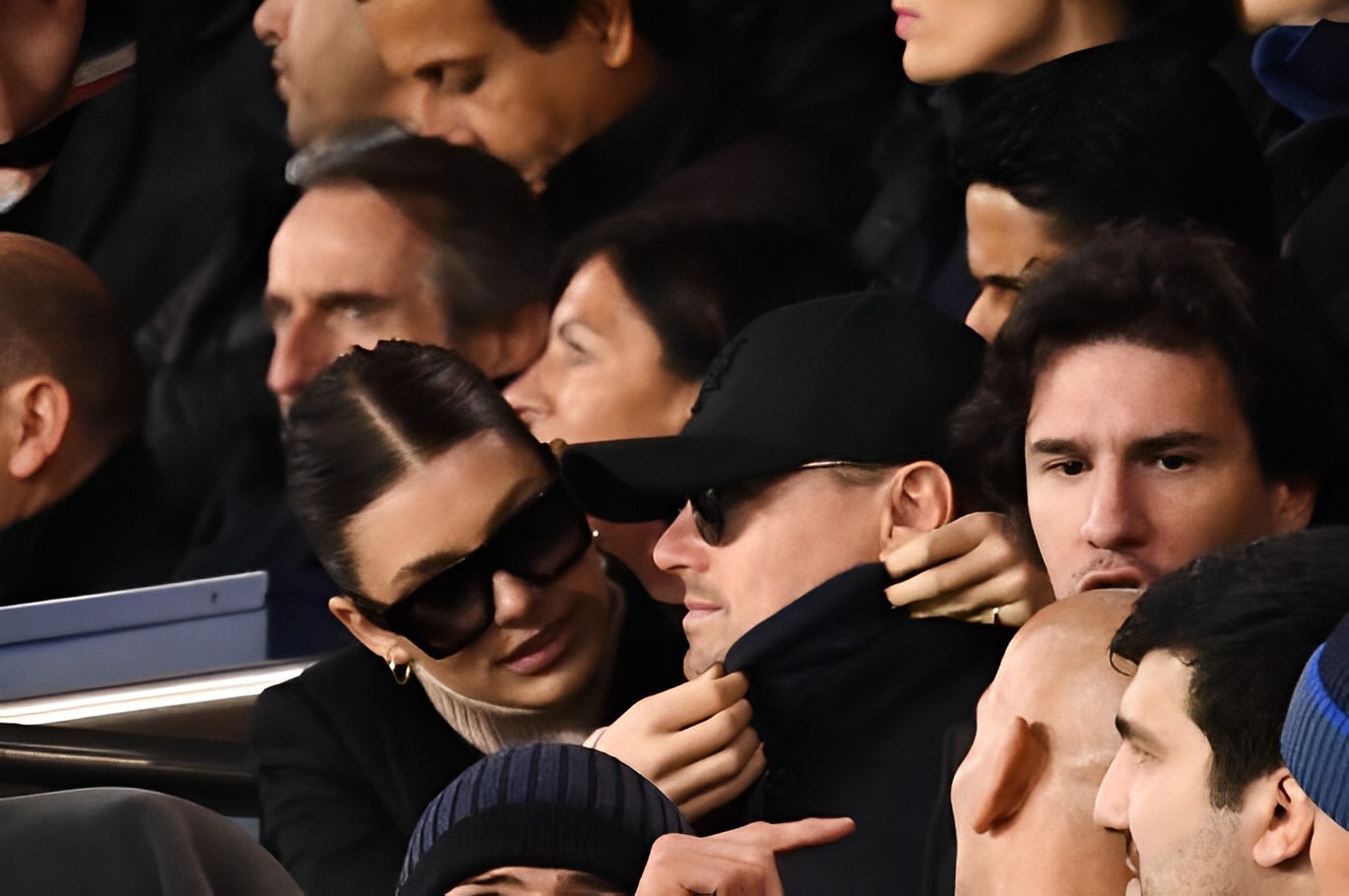 But despite that, Camila Morrone was the last girlfriend that Leonardo DiCaprio publicly dated. The model is 25 years old and got involved with the actor when she was only 21, that is, a difference of more than 20 years! Leonardo, even with a long list of relationships, is not a father and says he does not want children.
Zezé Di Camargo and Graciele Lacerda
Zezé Di Camargo, Brazilian singer, has been married several times, but he is currently with Graciele Lacerda. The artist is 60 years old and she is 42, and despite the age difference, they have never been bothered by it. On the contrary, Graciele decided to get pregnant and they will have a child together.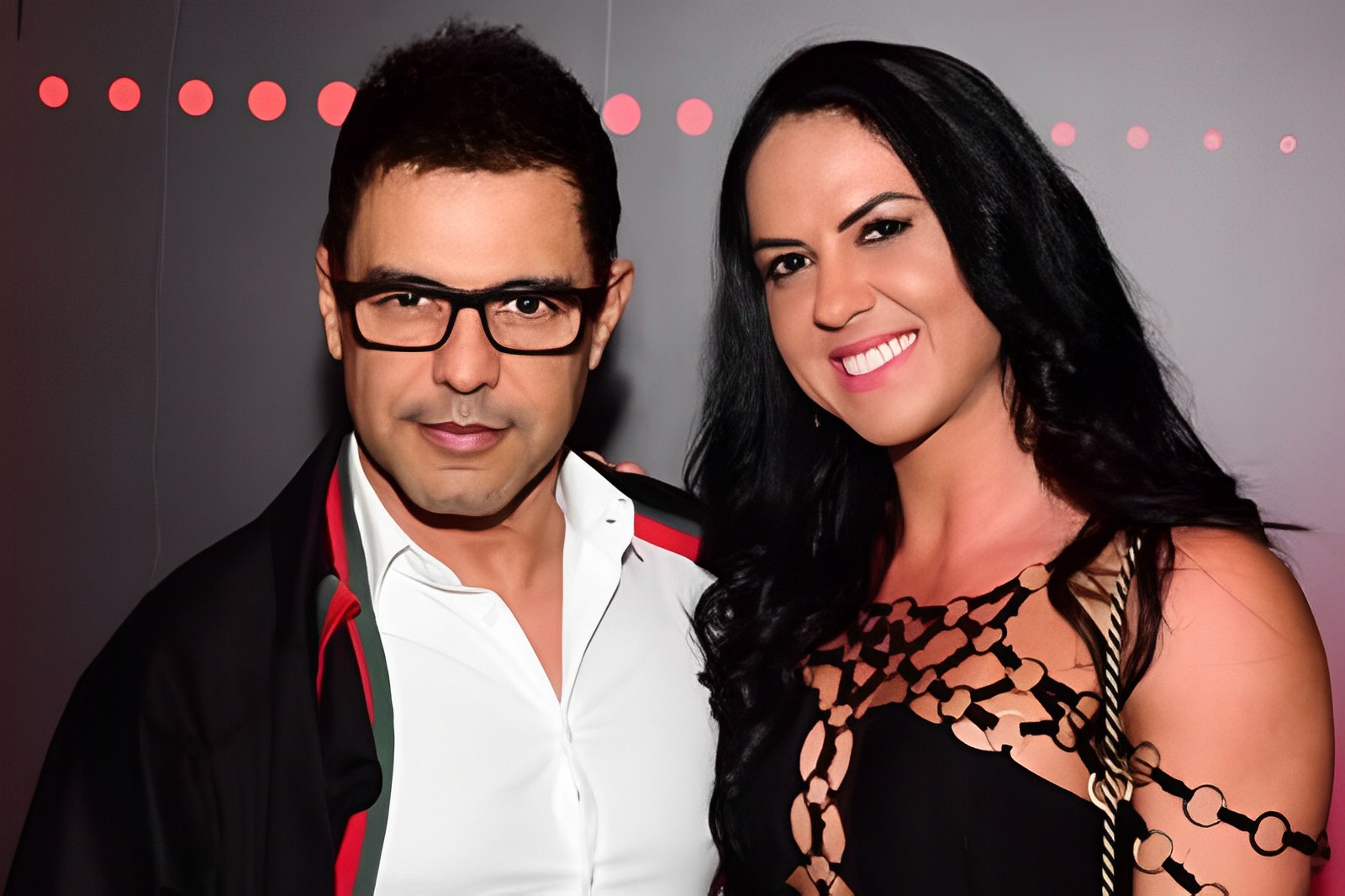 The fact that they have a large age difference of almost 18 years did not hinder their relationship. This is just a detail and does not seem to weigh on the relationship, as both were able to overcome criticism, disapproval from families, and other things. A curiosity is that Graciele has already spent a lot of money on treatments to get pregnant and said that if everything goes well, the baby will arrive soon!
Malvino Salvador and Kyra Gracie
At the age of 47, the famous Brazilian actor Malvino Salvador is currently in a relationship with Kyra Gracie, a Brazilian fighter and five-time world champion in Jiu-Jitsu. There is a ten-year age difference between them! Malvino has been in other relationships before, and his first daughter's name is Sofia Salvador.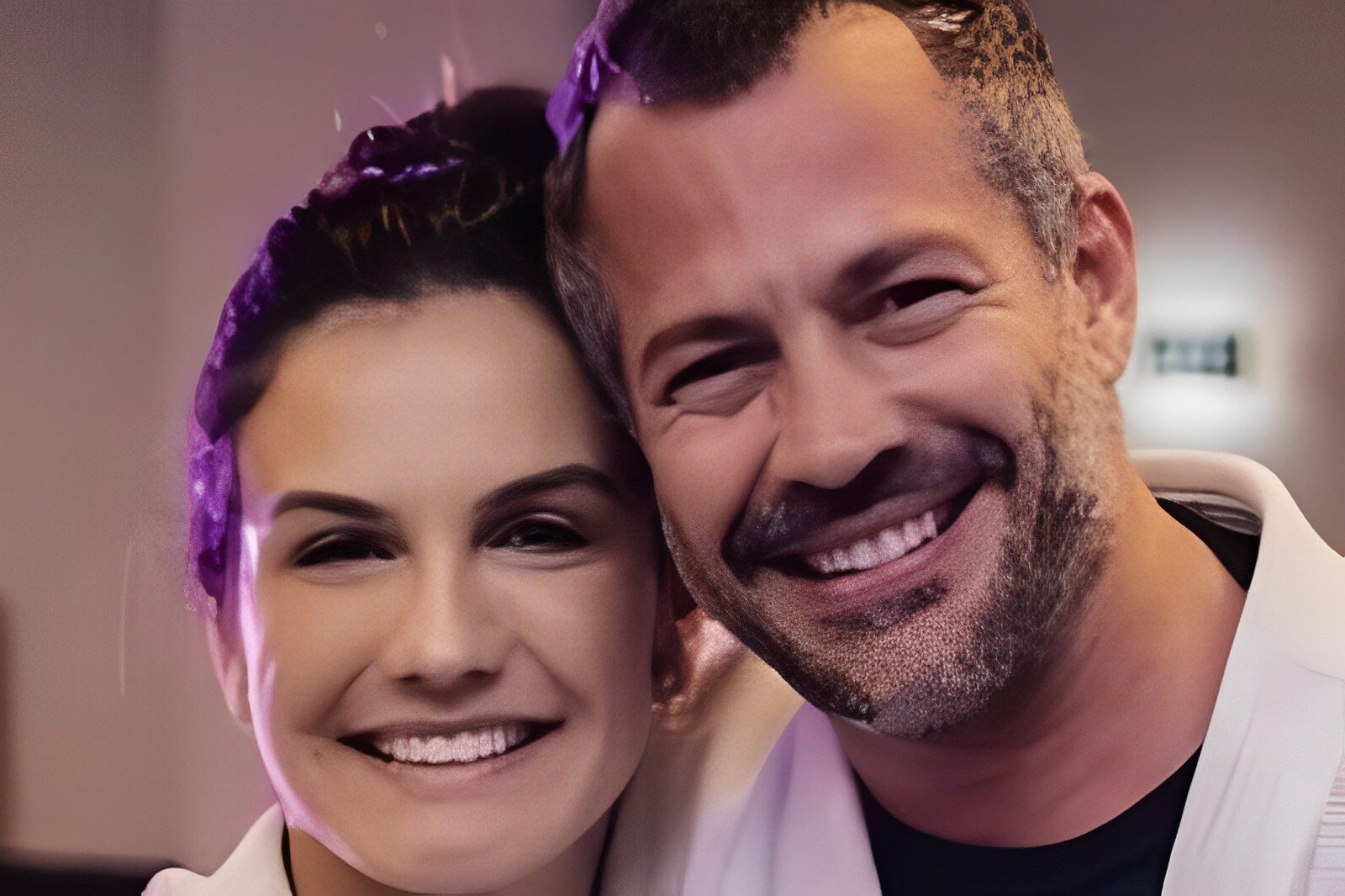 Malvino and the fighter have been together since 2019, adding up to almost 4 years of relationship. The age difference doesn't seem to bother the couple, and they frequently express their love for each other on social media, ignoring any type of offense or negative comments. They have two daughters together, Ayra and Kyara.
Preta Gil and Rodrigo Godoy
Preta Gil and Rodrigo Godoy are another Brazilian couple with a significant age difference! The singer is 48 years old and her husband is 34. Together for more than 5 years, the couple continues to prove that age is not an obstacle for those who truly love and seek to build a marriage based on love, partnership, and unity.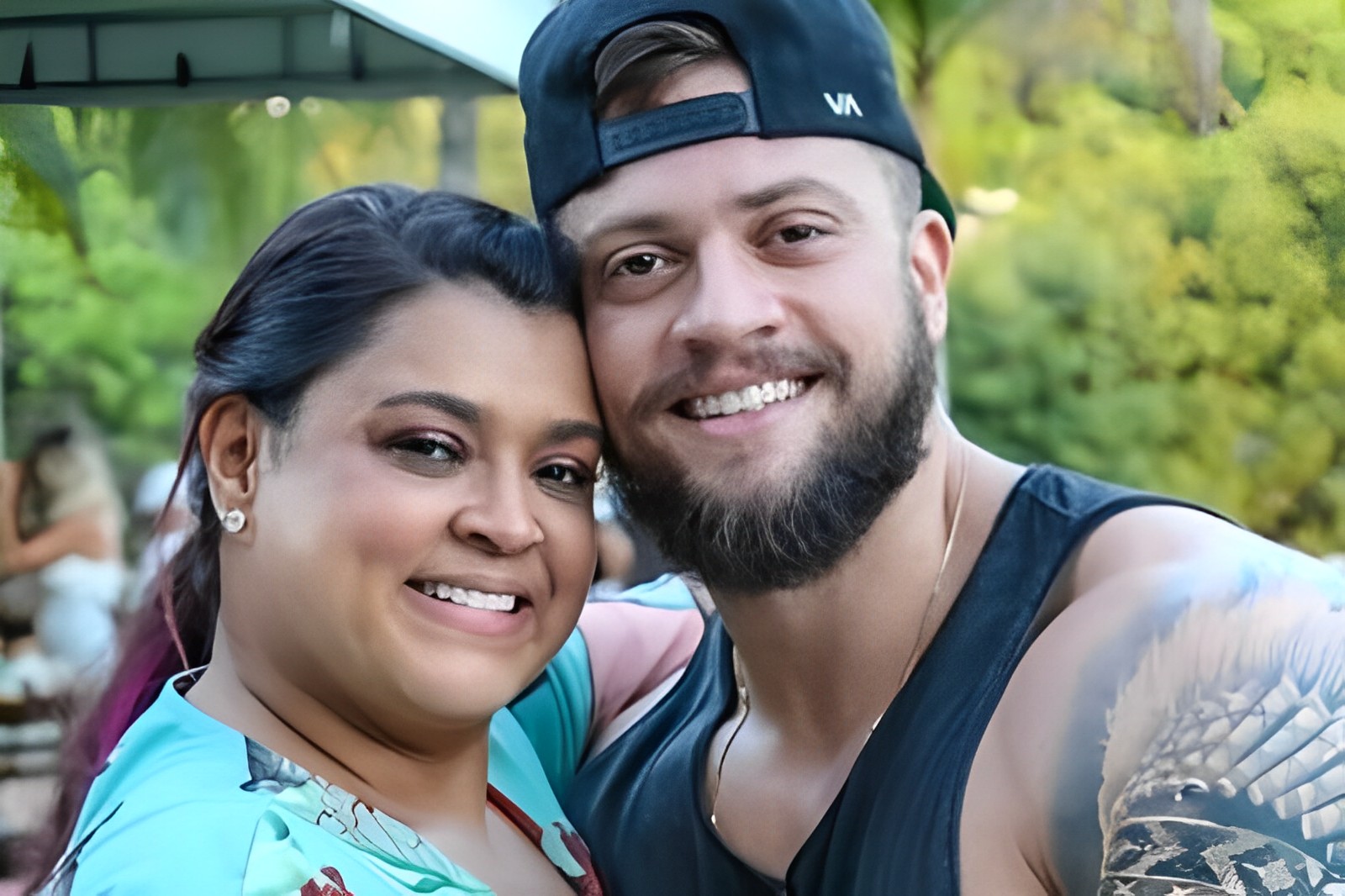 Preta Gil wrote in honor of her husband's 30th birthday: "When I met him he was 24 and I was almost 40, and I wondered if it would work out, if he was immature. There were many doubts that went away with time. He has always been more mature than me, more sensible and thoughtful, but he never stopped being playful, cheerful, and extremely spontaneous!!" Rodrigo has been giving his beloved the greatest support to overcome life's obstacles. Long live the power of love!
Sylvester Stallone and Jennifer Flavin
Sylvester Stallone, an American actor and director, is married to Jennifer Flavin and they have been married for over 20 years! The actor is 76 years old and the model and actress is 54. Jennifer is from Los Angeles, United States, and even with the significant age difference, the couple has proven that when there is love, age doesn't matter.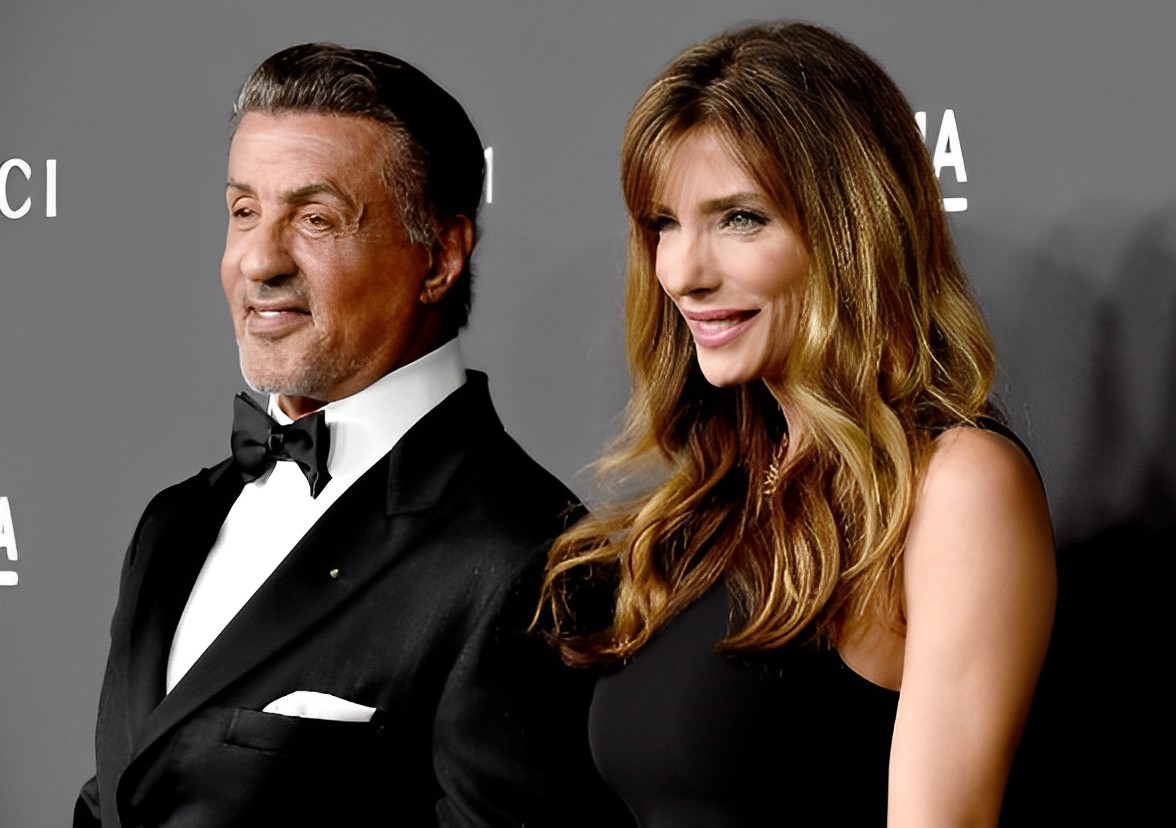 Together they have three daughters and they met when she was only 19 years old. The model had just signed a contract with one of the world's largest agencies, Elite Modelling Agency. Despite their long-standing relationship, Stallone had been married several times before this.
Woody Allen and Soon-Yi Previn
Woody Allen, an American filmmaker and writer, has a long-lasting relationship that is certainly worthy of a movie! Involved in many controversies, the press reports that Woody was still married to Mia Farrow when he mysteriously became involved with Soon-Yi Previn, his adopted daughter!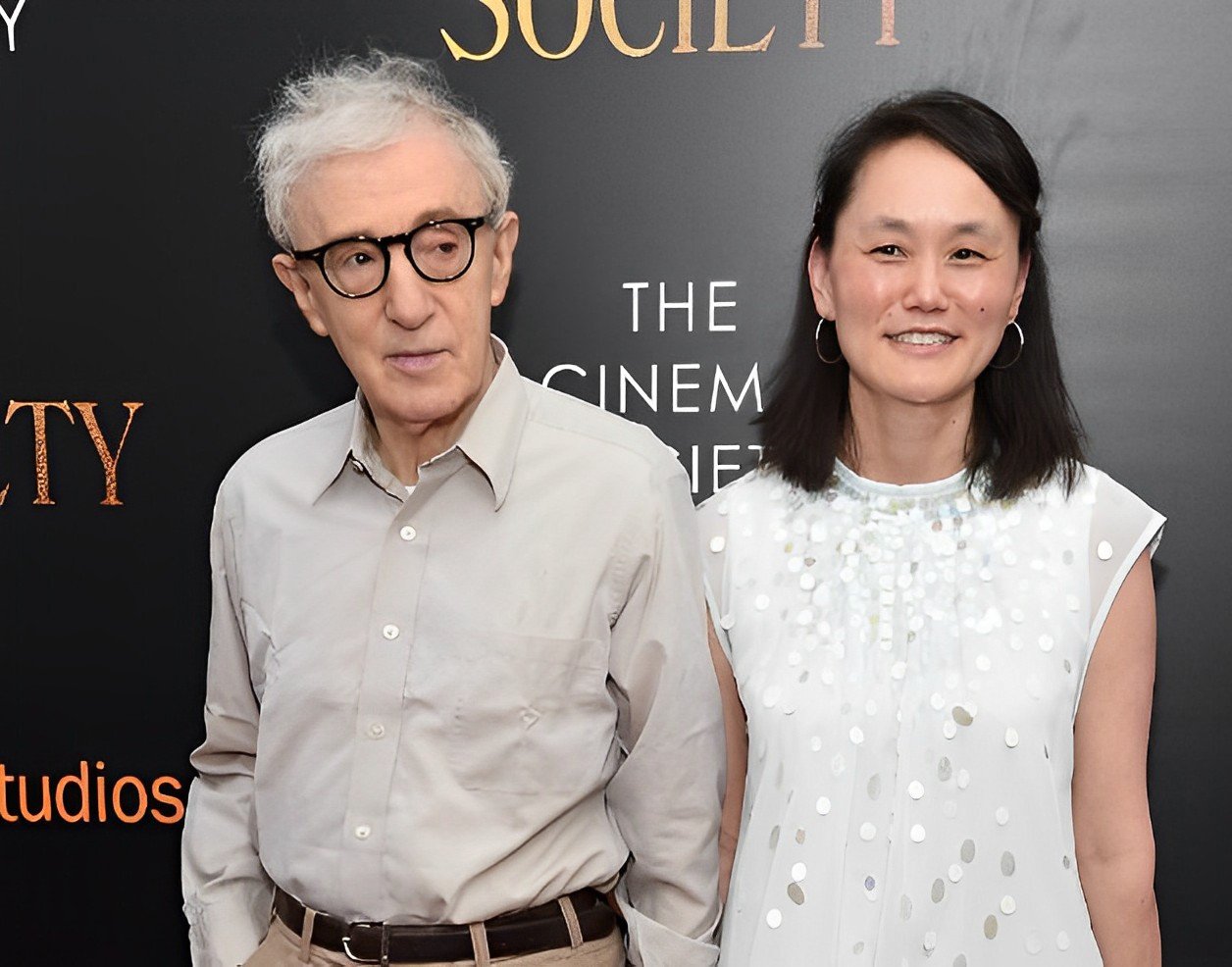 With a 35-year age difference, the case ended with the family when, after they publicly admitted their relationship, Ronan, Woody's other son, decided to take his mother's side and cut off all ties with his father. Even after many years, the couple remains together and doesn't seem to care about other people's opinions. Of all the cases on this list, this is certainly the most controversial one!
Letícia Colin and Michel Melamed
With a 14-year age difference, the Brazilian actress Letícia Colin, famous for various important roles, is married to director Michel Melamed. They have been together for a few years, since 2016, and she is now 33 years old. The age difference between the couple doesn't seem to prevent them from loving each other and being happy together.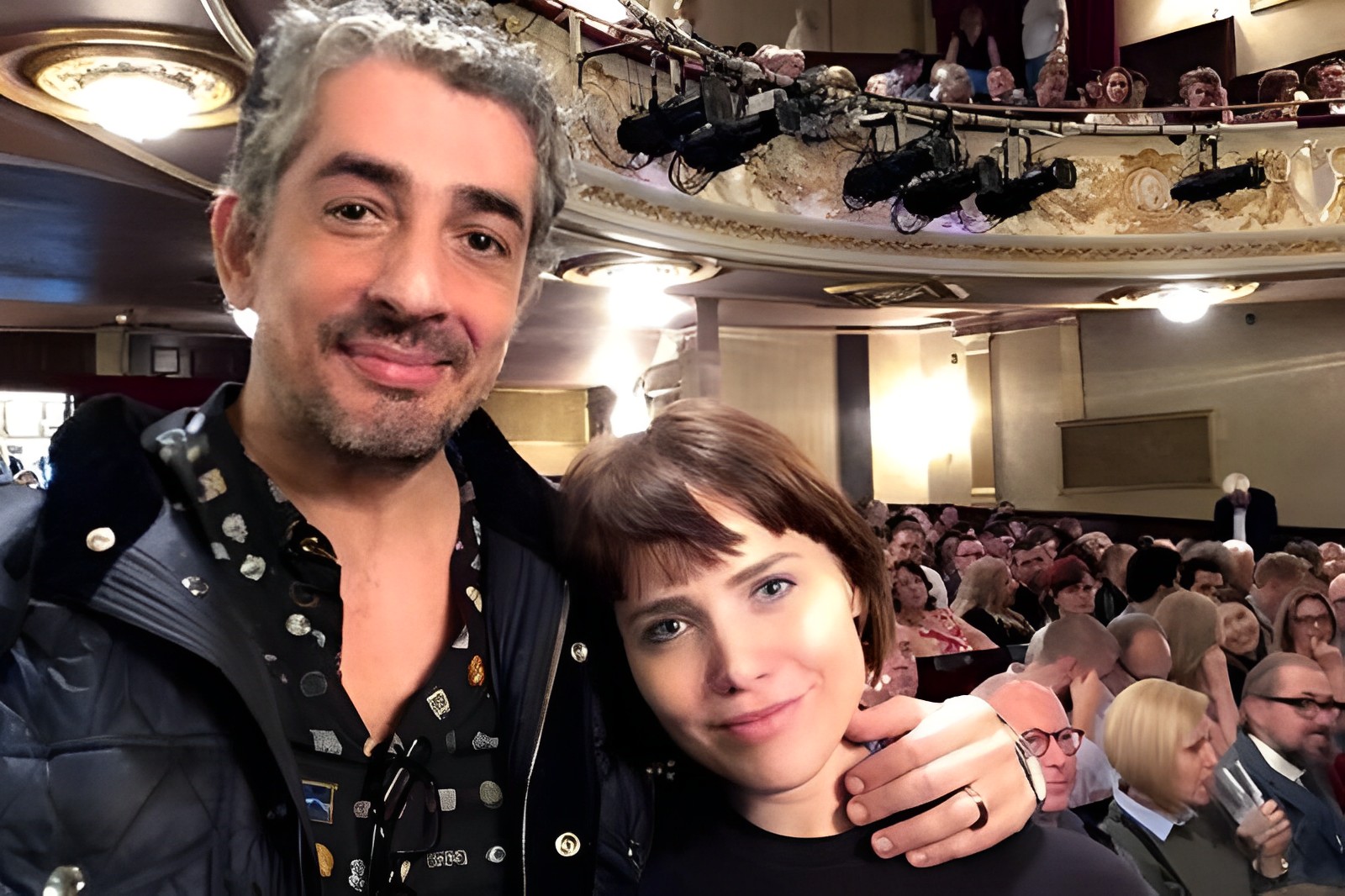 In the former TV show "Video Show" in 2018, Letícia commented on the possibility of her and her husband having a child: "Michel wants to be a father, I want to be a mother. Our relationship is very pleasant, very good, so it is a possibility." Nowadays, the couple's first child, Uri Colin, is 2 years old.
Erasmo Carlos and Fernanda Passos
With a significant age difference between them, Erasmo Carlos was 49 years older than Fernanda Passos! The singer passed away at the age of 81, and Fernanda is 32. They had been together for nine years, since 2010, but only made their relationship official and got married in January 2019.
The cause of the singer's death was a panniculitis, an inflammation that can cause painful nodules or swelling in the layer of fat under the skin. While they were together, Erasmo and the pedagogue were very happy and did not seem to be bothered by people's opinions about their relationship. The widow continues to declare her love for her husband through social media.
Mick Jagger and Melanie Hamrick
Mick Jagger, a super famous singer known for having a child with TV presenter Luciana Gimenez, recently confirmed his relationship with dancer Melanie Hamrick. Despite rumors, the press reports that Melanie only accepted the relationship if the singer chose a monogamous life!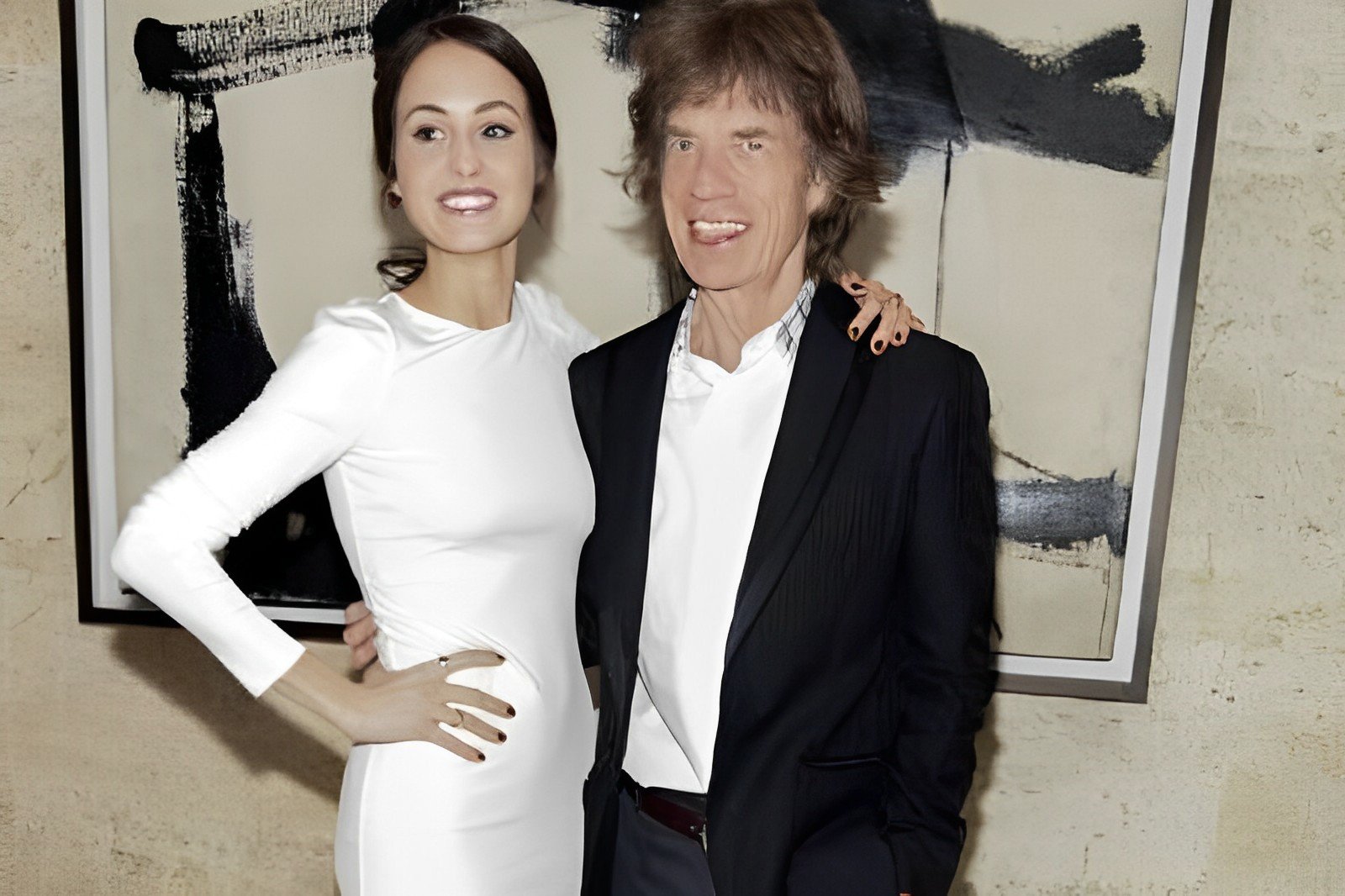 Mick Jagger is so in love with the former dancer that he promised exclusivity in their relationship. Currently, at 36 years old, she is the mother of the singer's youngest child, born in 2016. The age difference between them is 43 years and the singer is 79. In addition to the youngest child, Mick Jagger has a total of 8 children from past relationships.
Fábio Júnior and Fernanda Pascucci
With a more than 30-year age difference, Fábio Júnior, who has been married seven times, is currently married to banker Fernanda Pascucci. She used to run a fan club for the artist, and that's how they met and started a passionate romance. At 69 years old, Fábio still claims to be deeply in love with his wife.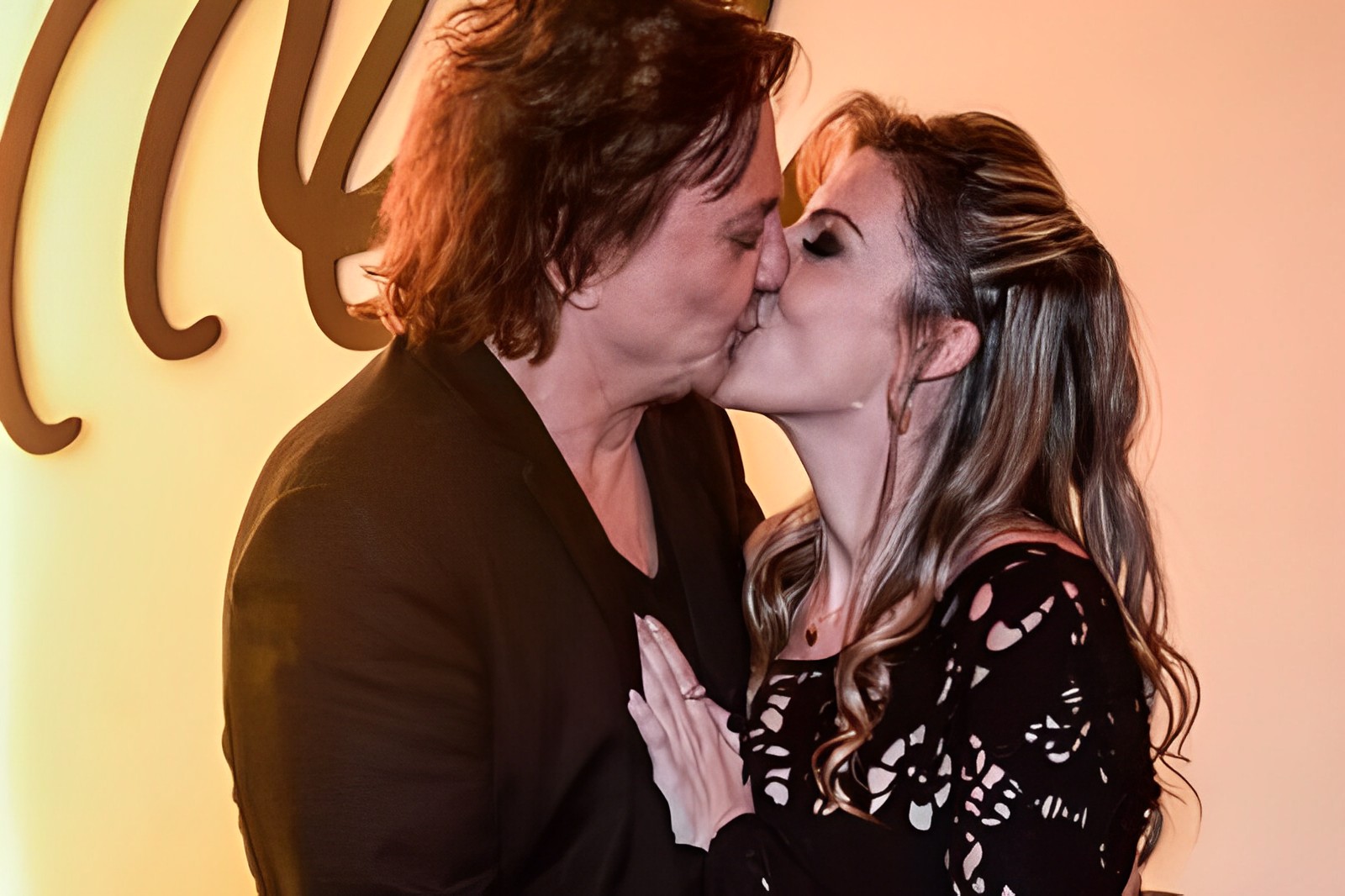 Fernanda, who is 36 years old, says she has always admired her husband and they are very happy together! It's no wonder they've been together for 11 years… They got married in 2016 on the singer's birthday, November 21st. Fábio Júnior has 5 children from previous relationships, including the actress Cleo Pires and the singer Fiuk. It takes a lot of heart!
Marco Polo and Clara Brasil
The former president of the Brazilian Football Confederation and also a member of the Executive Committee of the South American Football Confederation, is 80 years old and has had some relationships in the past. His current confirmed relationship is with the actress and presenter Clara Brasil, and the age difference between the two is surprising! It's 50 years!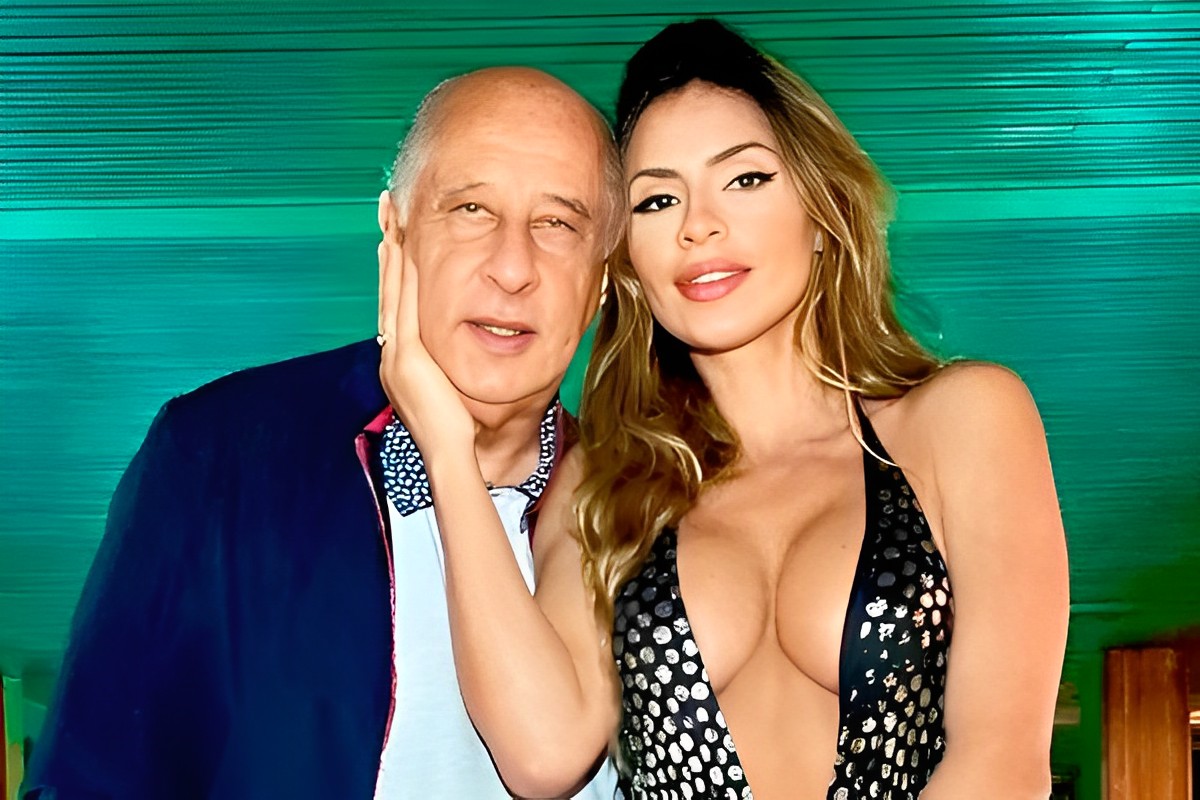 One curiosity is that when Marco took over the presidency of the São Paulo Football Federation at the age of 63, Clara was only 12 years old. Despite many criticisms, the couple never cared and have been together for more than 4 years. "I have received and still receive many criticisms. (…) I am super happy, I am highly respected, highly loved, and I feel very happy. I don't even care," Clara assured.
Sarah Paulson and Holland Taylor
The American actress Sarah Paulson is 48 years old and is in a relationship with Holland Taylor. There is a 32-year age difference between them, but that seems to be just a detail. Sarah often comments that she is very happy with her partner and doesn't care what people say about their relationship.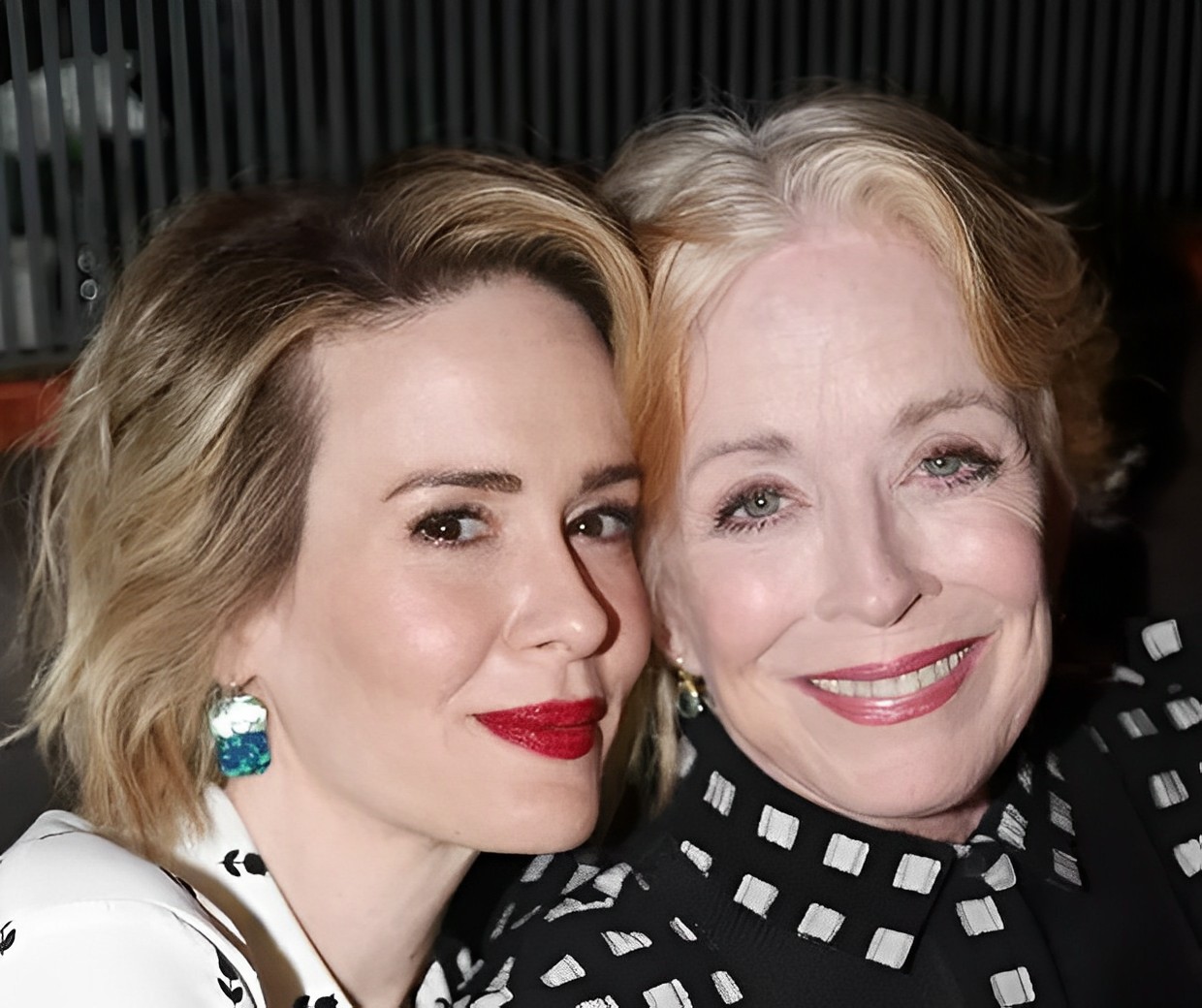 They met at a dinner party in 2005, but both were already in relationships at the time. It was only 10 years later that they reconnected and started chatting through social media, eventually making their relationship public. The two are always declaring their love for each other on social media and seem very happy together. Long live the couple!
José de Abreu and Carol Junger
The Brazilian actor José de Abreu is 76 years old and is currently dating Carol Junger, a 25-year-old model, resulting in a 51-year age difference! The couple has been together since 2019 and often comments on how happy they are. Age does not seem to interfere or be a problem in their relationship, as they have said they prefer to ignore any negative criticism.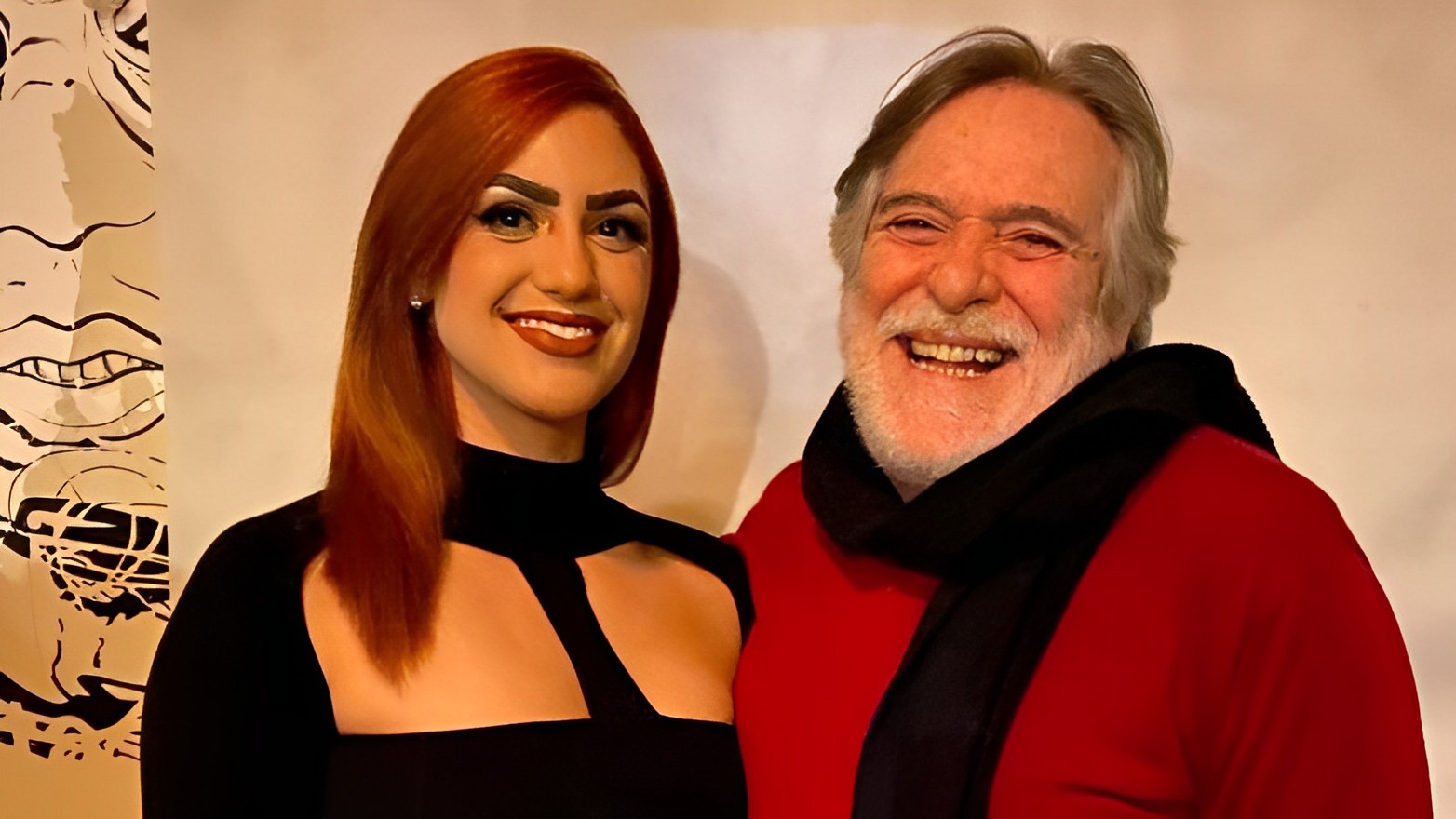 In April, in a post to celebrate their anniversary, she wrote: "They said our relationship wouldn't work! Only we know how much they judged and doubted us, but here we are today, completing two years together. Today we are stronger together and may it always be so," declared the makeup artist.
Luiz Inácio Lula da Silva and Janja
More commonly known as Lula, the current president of Brazil, is 77 years old and got married in 2022 to Rosângela Lula da Silva, a 56-year-old sociologist. Despite many criticisms regarding their relationship, the president and the first lady do not seem to be bothered and always show affection and admiration for each other, even with a 21-year age difference!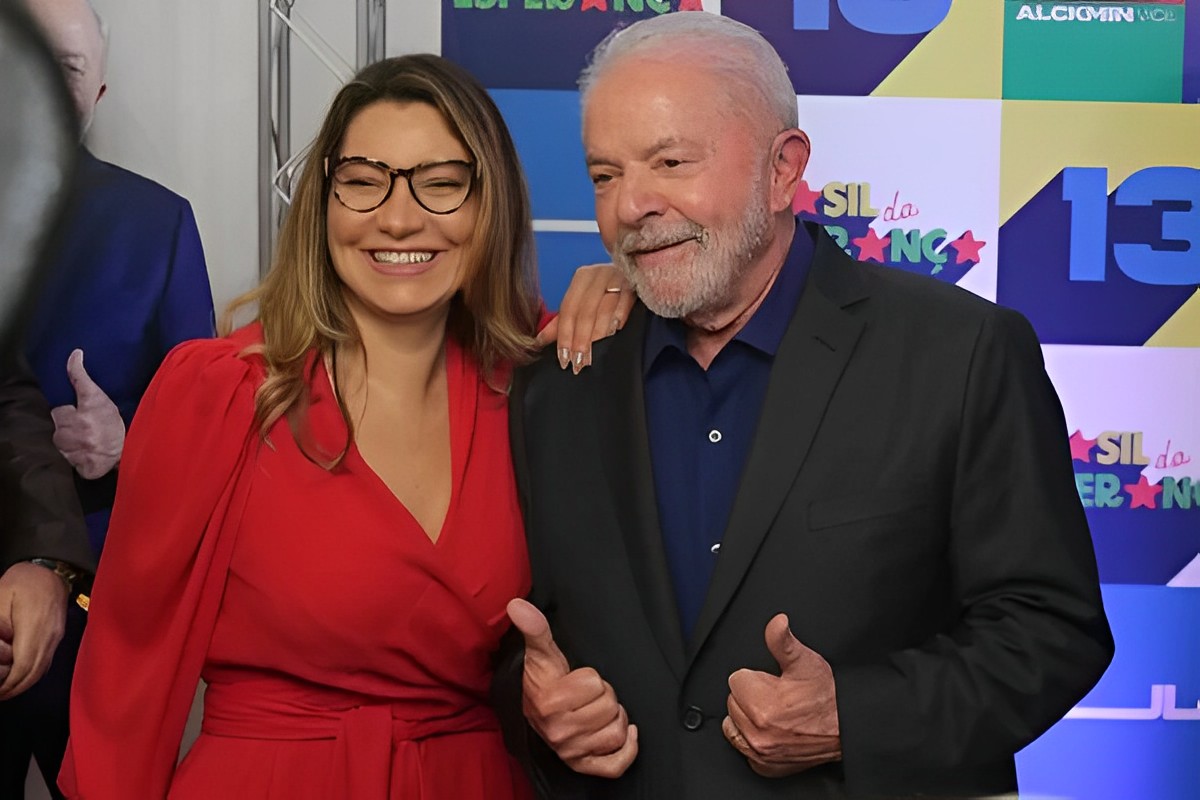 Janja and her husband Lula began their relationship in April 2018, when the former president had already become a widower of Marisa Letícia Lula da Silva, his second wife. The sociologist has no children and does not intend to have them, while the president has 5 children from previous relationships!