Famous People Who Have Twin Siblings You Probably Didn't Know About
Do you know everything about the celebrity world? You will certainly be surprised by this article. It's no secret that Mary-Kate and Ashley Olsen are twin sisters. But did you know that actors Scarlett Johansson, Pabllo Vittar, and presenter Renata Vasconcellos are also twins?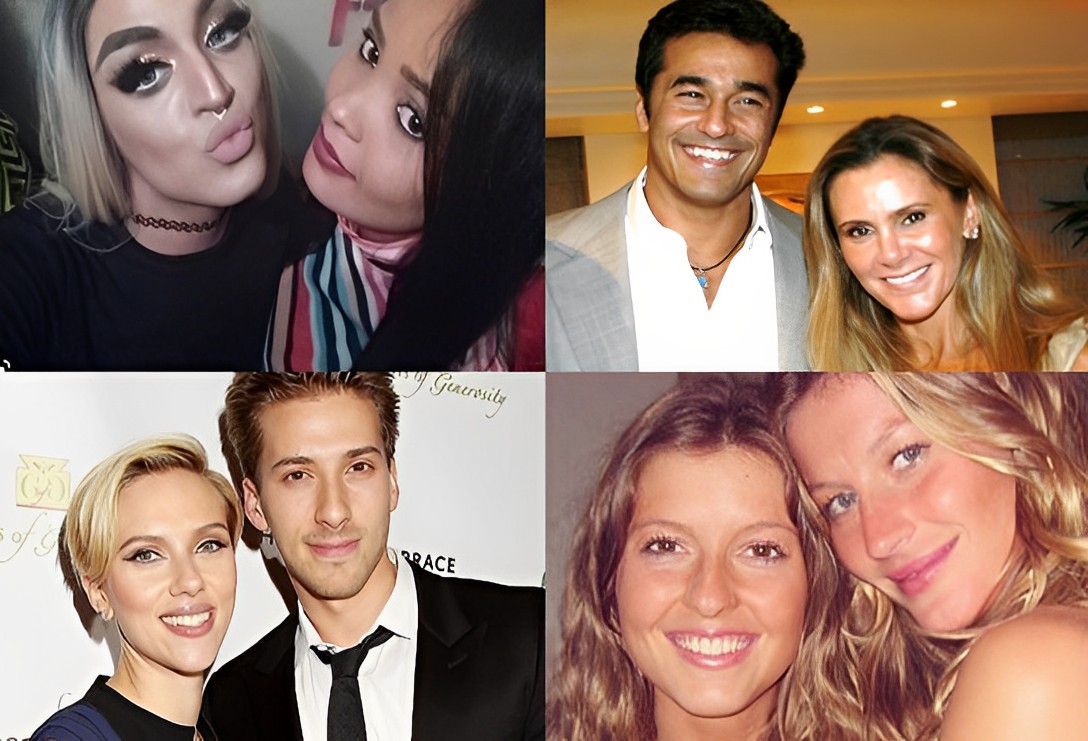 Besides them, other celebrities also have a monozygotic (identical) or dizygotic (fraternal) twin sibling who is far from the limelight. Some are so physically similar that they seem to be the same person, as is the case with actress Linda Hamilton's identical twin sister. Check out this list of twin and almost twin siblings.
Renata Vasconcellos
Renata Vasconcellos, the 49-year-old journalist from Jornal Nacional, has a twin sister! It's very difficult to tell who is Renata and who is Lanza. The journalist jokes: 'The confusion of being alike always happens. We are monozygotic twins.' Through social media, Renata has also confused her followers by posting a photo of Lanza's puppy face-to-face with the 'twin auntie'.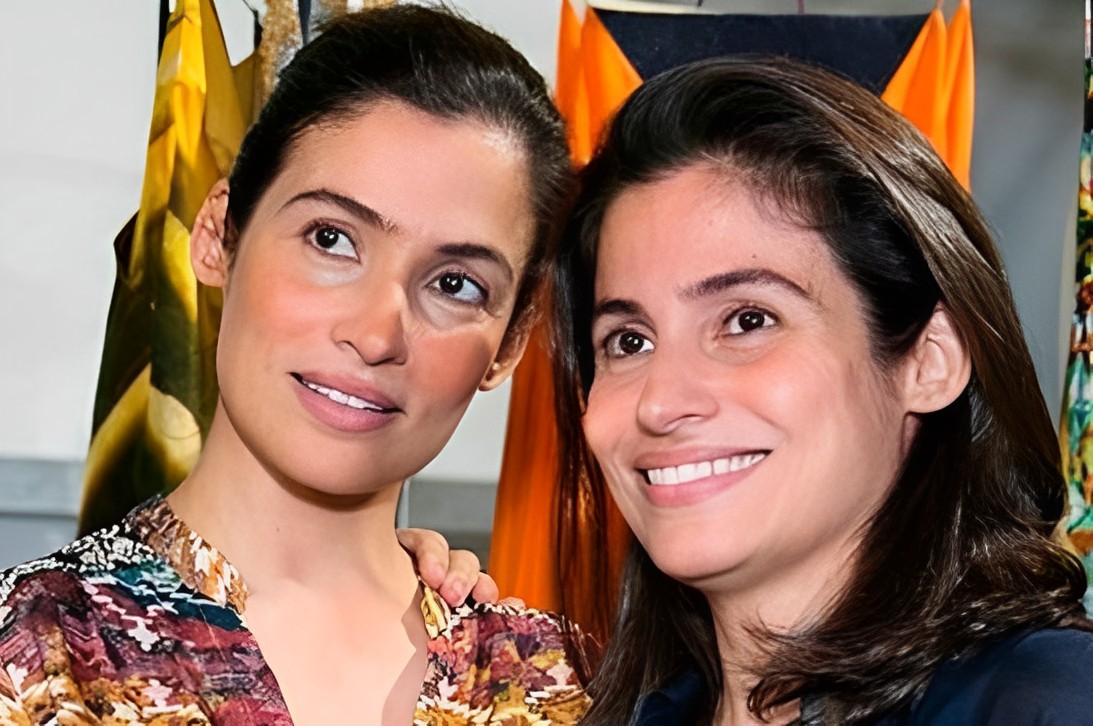 Lanza Mazza, the twin sister of the Globo journalist, is a stylist for a very famous women's brand, Cantão. In addition, she is currently the creative director of the brand, occupying the highest position in the profession. Lanza says she feels fulfilled with her work and doesn't mind being confused with her twin sister.
Pabllo Vittar
Those who are up to date with current events know Phabullo Rodrigues da Silva very well, or rather, Pabllo Vittar. The 29-year-old drag singer also has a twin sister, Phamella Rodrigues. In an interview with the TV show Encontro on Globo, the artist has already shown a lot of affection and admiration for her twin.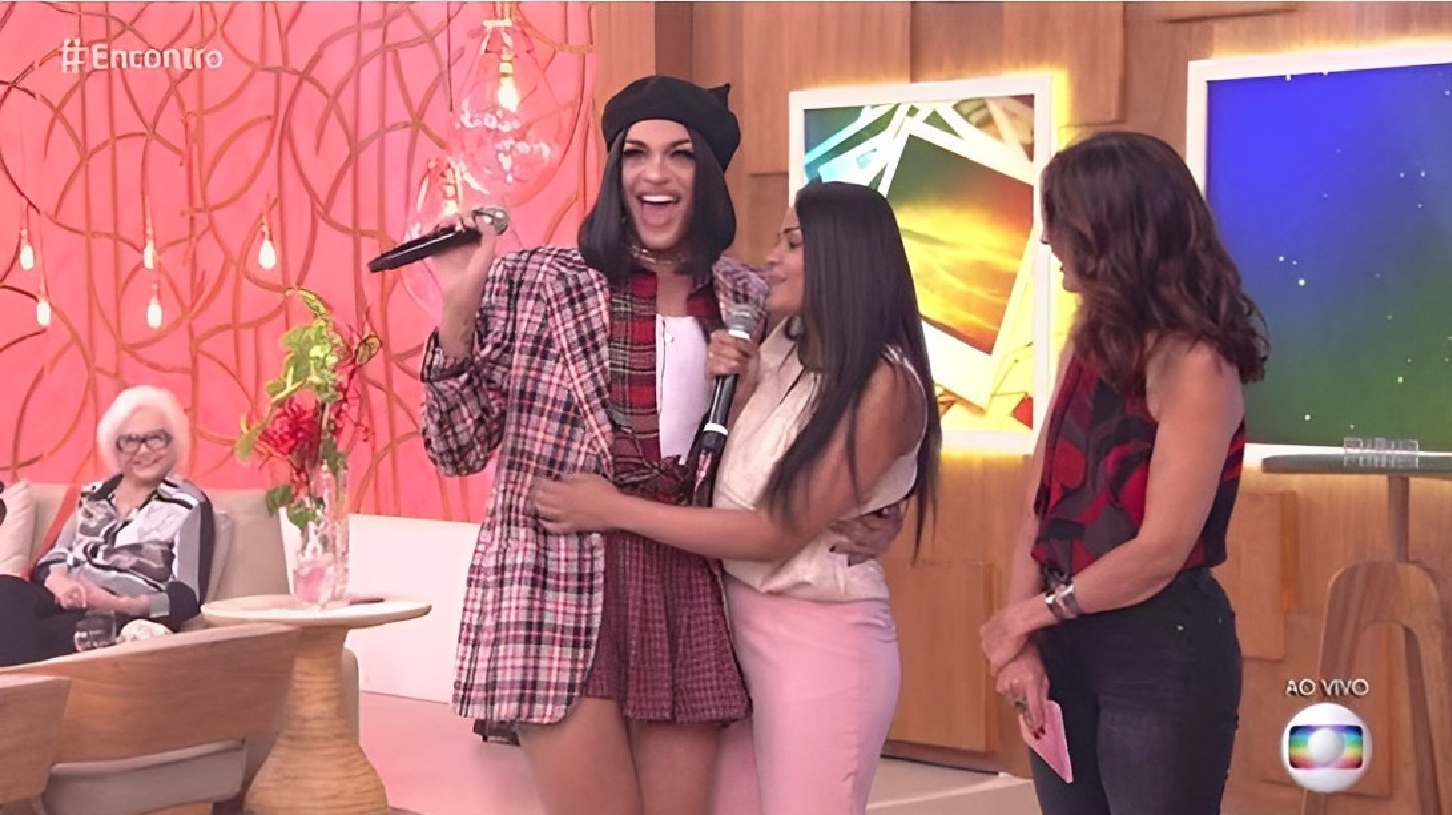 Phamella lives in Minas Gerais and is the mother of a 7-year-old boy. In addition to her, Pabllo also has a sister named Polyanna Rodrigues, who currently works as her personal assistant. On social media, some users are still surprised that Pabllo has a twin sister.
Alok
Many people didn't know, but the famous DJ Alok also has a twin brother. The curiosity becomes even greater because Bhaskar is also a DJ. The two brothers were one of the main attractions of the Alok Infinite Experience, a party organized by Alok, and it was the first event in years with both of them together on the lineup.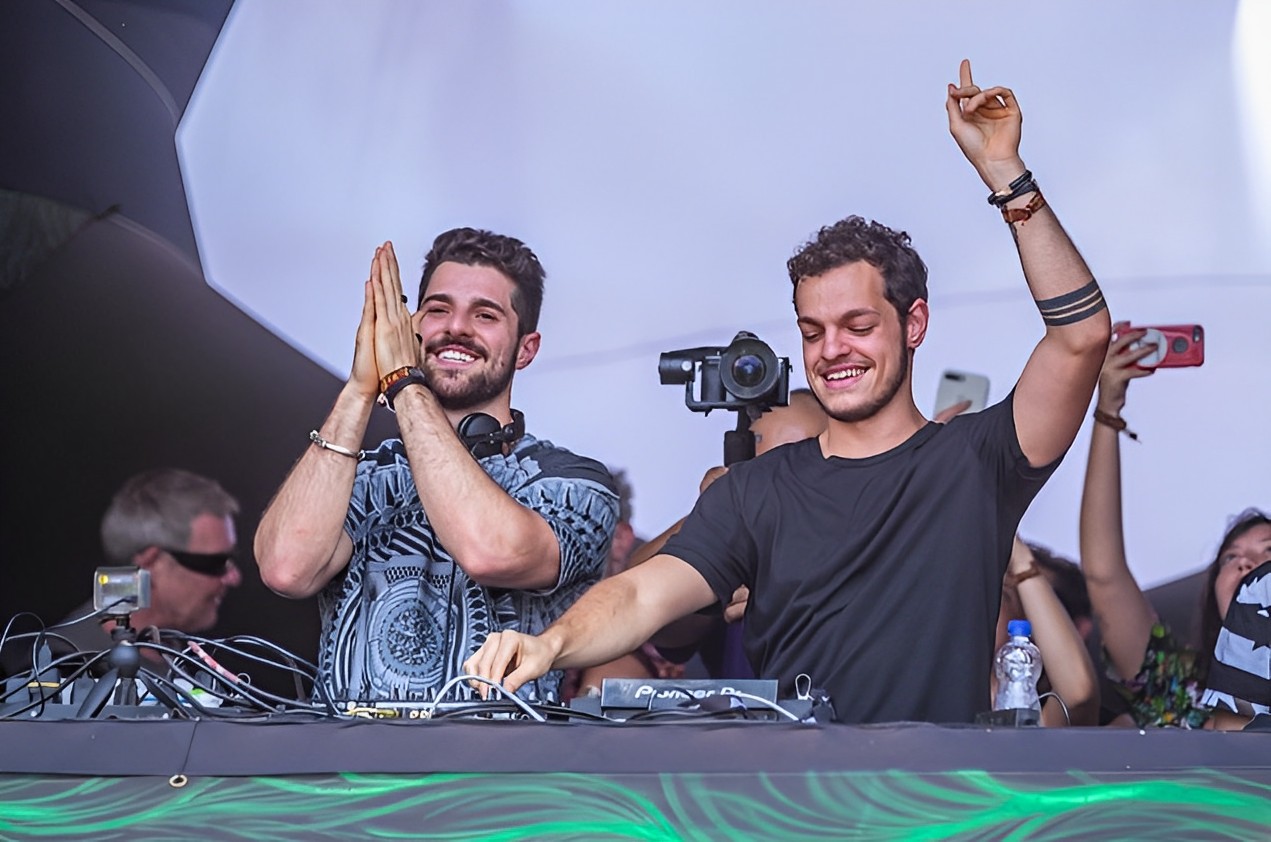 Bhaskar is also an electronic music producer. Their parents are considered pioneers of psytrance in the country and created the Universo Paralello festival, which is currently very famous. With various inspirations, he and Alok decided to form the live Trance Lógica project.
Scarlett and Hunter Johansson
Scarlett Johansson – known worldwide for her impeccable performances in various roles – is another Hollywood twin. She and her brother Hunter are not identical twins, as they are fraternal, but they both pursue careers in the arts. Both of them are actors and have acted together in the past.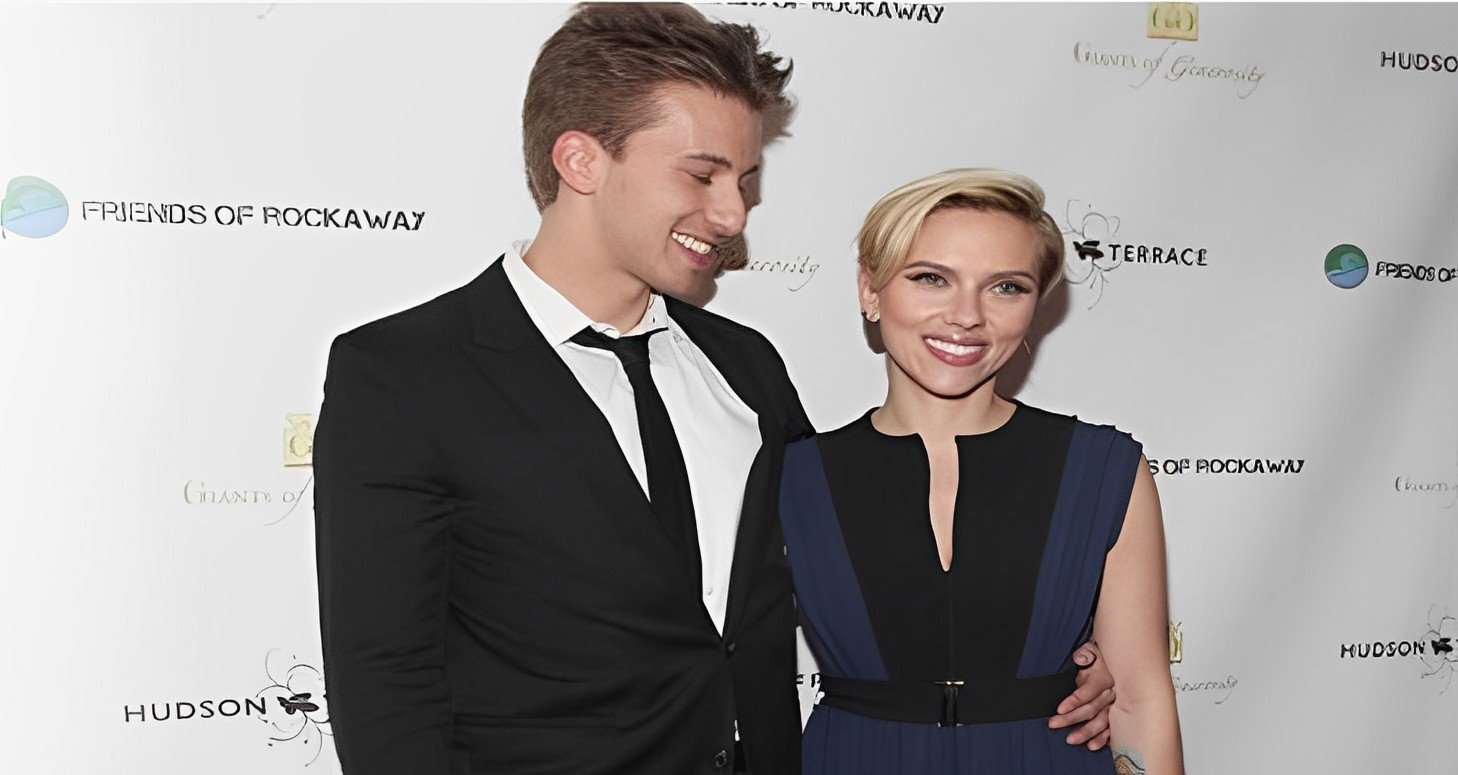 In 1996, people could see the siblings working together in the movie Manny & Lo. However, Scarlett had a faster pace of work that Hunter couldn't keep up with, so nowadays, he is not as well known in the entertainment industry. During the reelection of former President Barack Obama, Hunter was seen volunteering on his campaign.
Rafael and Fábio
Rafael and Fábio, famous soccer players, are also twin brothers! Proving that sport can mix with DNA, the players are also part of this list. The professional athletes played for great clubs around the world and always made clear their desire to play for their heart club, Botafogo.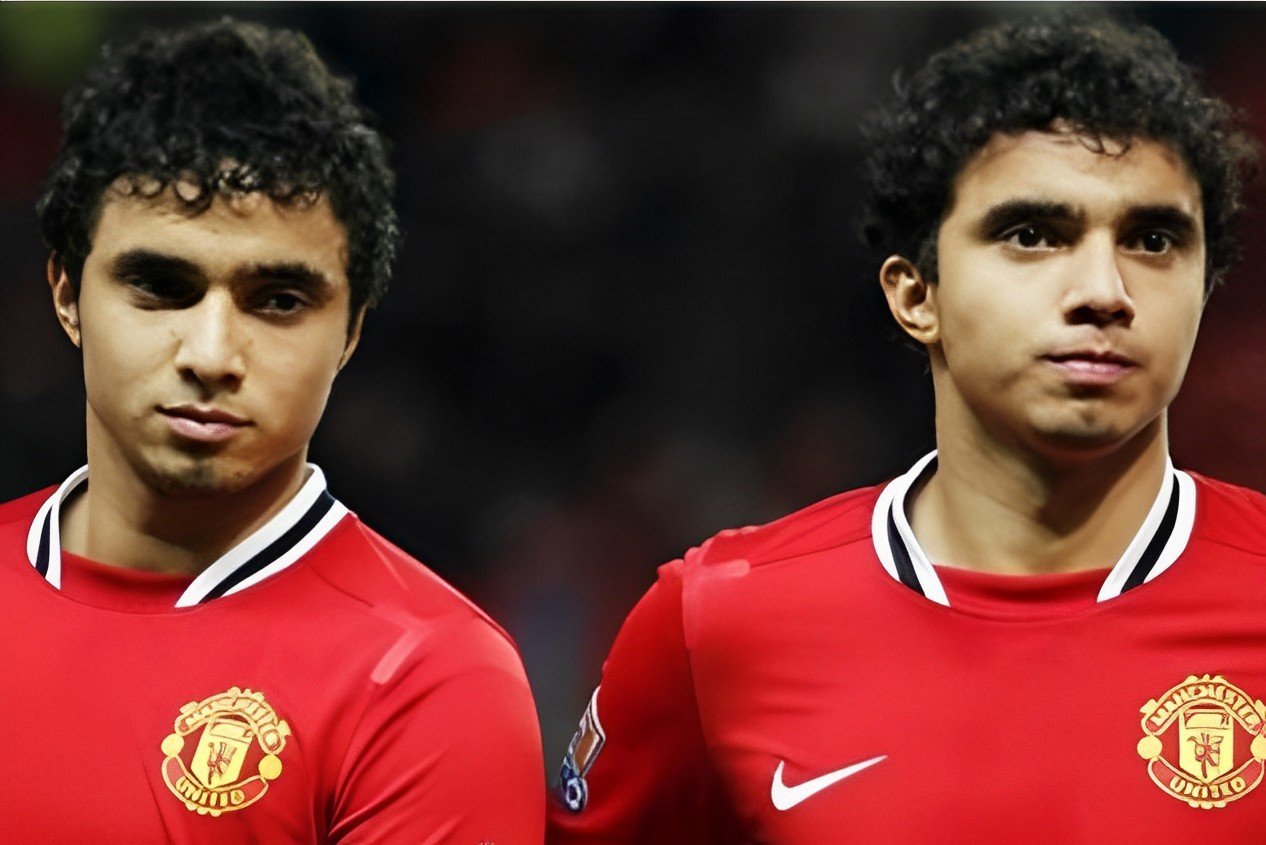 Playing for the same team, twins Rafael and Fábio were born in Petrópolis and started their careers together in the youth categories of Fluminense, but never played for the club's main team. Currently, Fábio will face his brother on opposing teams. The two will face each other twice in the 2023 Brasileirão.
Aaron and Shawn Ashmore
Aaron and Shawn Ashmore, born in Canada, are not only twins but actors who have worked together on screen. Series such as Veronica Mars and Warehouse 13 featured Aaron. On the other hand, Shawn played Iceman in the X-Men films and acted in the science fiction TV series Animorphs.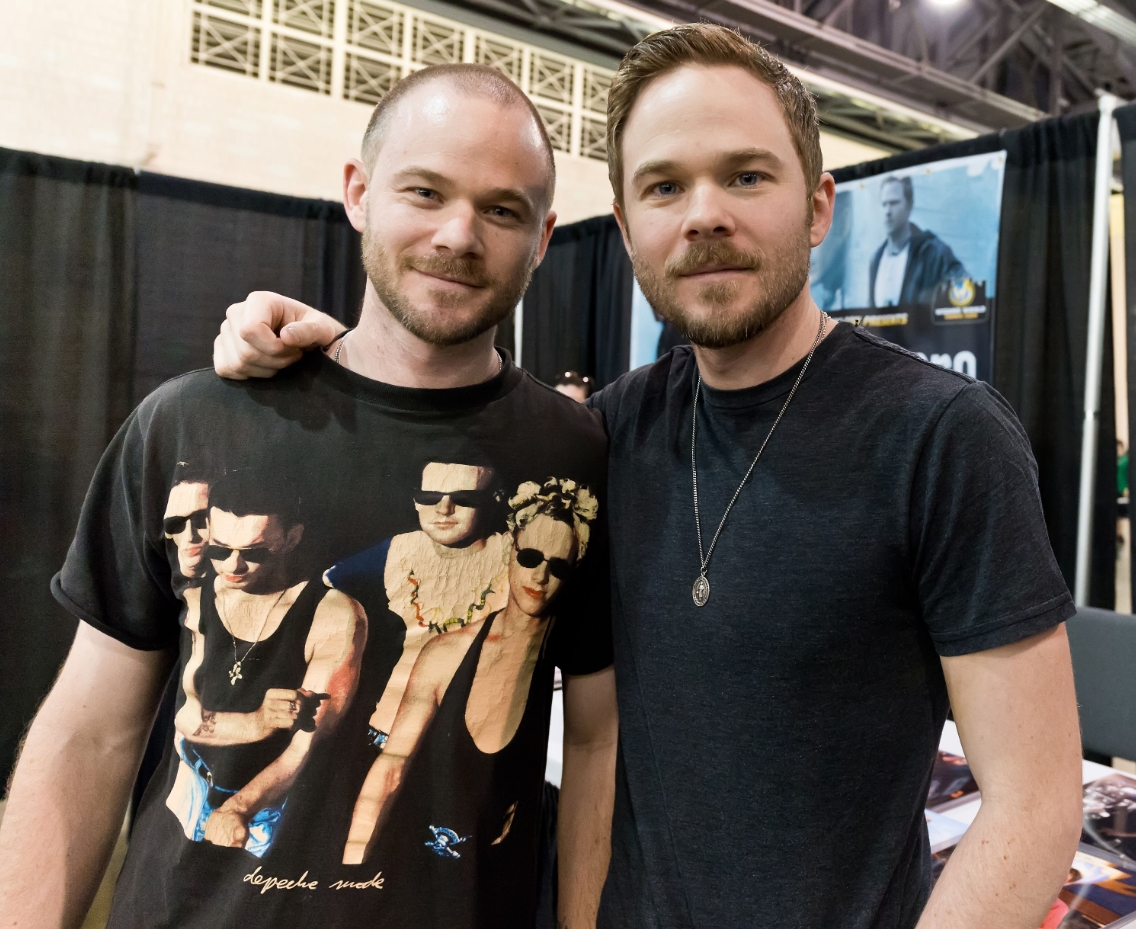 The twins also joined the cast of Smallville, a very famous American series. Moreover, to further confuse fans, the Ashmore brothers got an identical tattoo on their wrists. And now, how to tell who is who?
Bill and Tom Kaulitz
Born in Germany on September 1st, 1989, twins Bill and Tom Kaulitz always had similar interests in the music industry. As children, they began performing in shows, winning the hearts of younger audiences. The twins are currently working in the studio.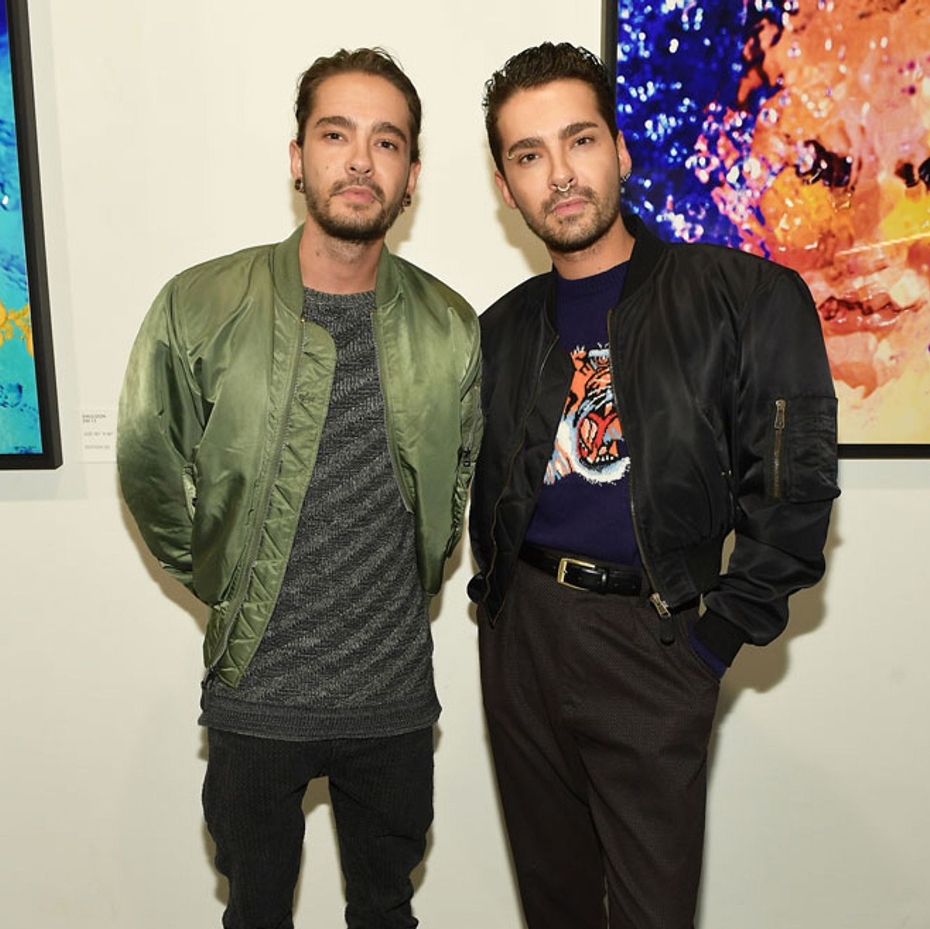 With the formation of the band Devilish and the hiring of two new members, Gustav and Georg, the band's manager had the idea of changing the group's name to Tokio Hotel. From then on, they never stopped succeeding! The closest fans say that despite the physical similarities, the brothers have very different personalities.
Gisele Bundchen
One of the most well-known and famous models of all time also has a twin sister! Top model Gisele Bundchen and her sister are not identical, meaning they were formed in separate placentas. Patricia, like her sister, has impeccable beauty and, although she took modeling courses, chose not to pursue the profession.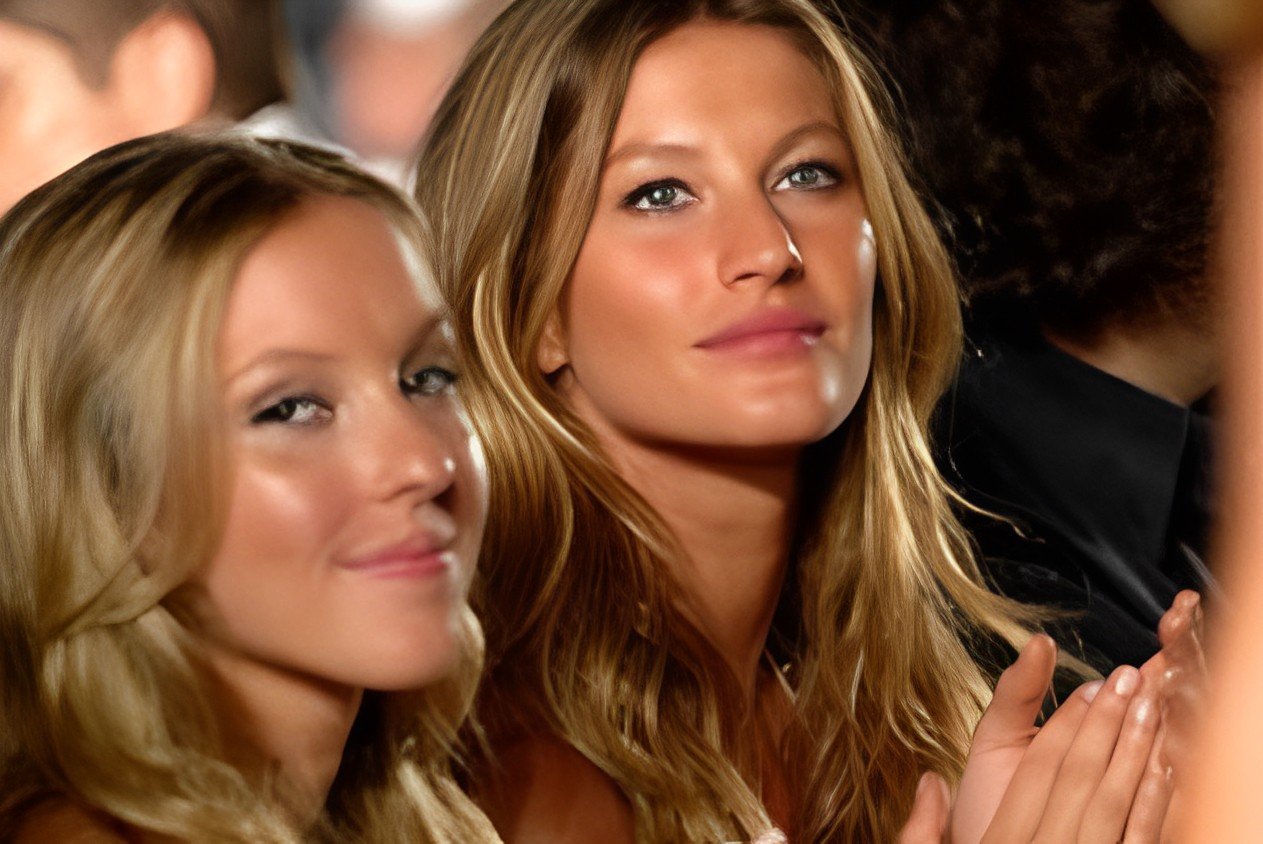 Today, besides being partners in their personal lives, Patrícia and Gisele are very close and share professional challenges. Patrícia has been working as Gisele's manager for over a decade. Raquel, Graziela, Gabriela, and Rafaela are also sisters of the twins.
Linda Hamilton
Linda, an American actress, has a twin sister named Leslie, which you probably didn't know! Both of them are identical, meaning they are monozygotic twins. Linda (despite having acted in several famous movies) is always better known and remembered for Sarah Connor, the character she played in The Terminator.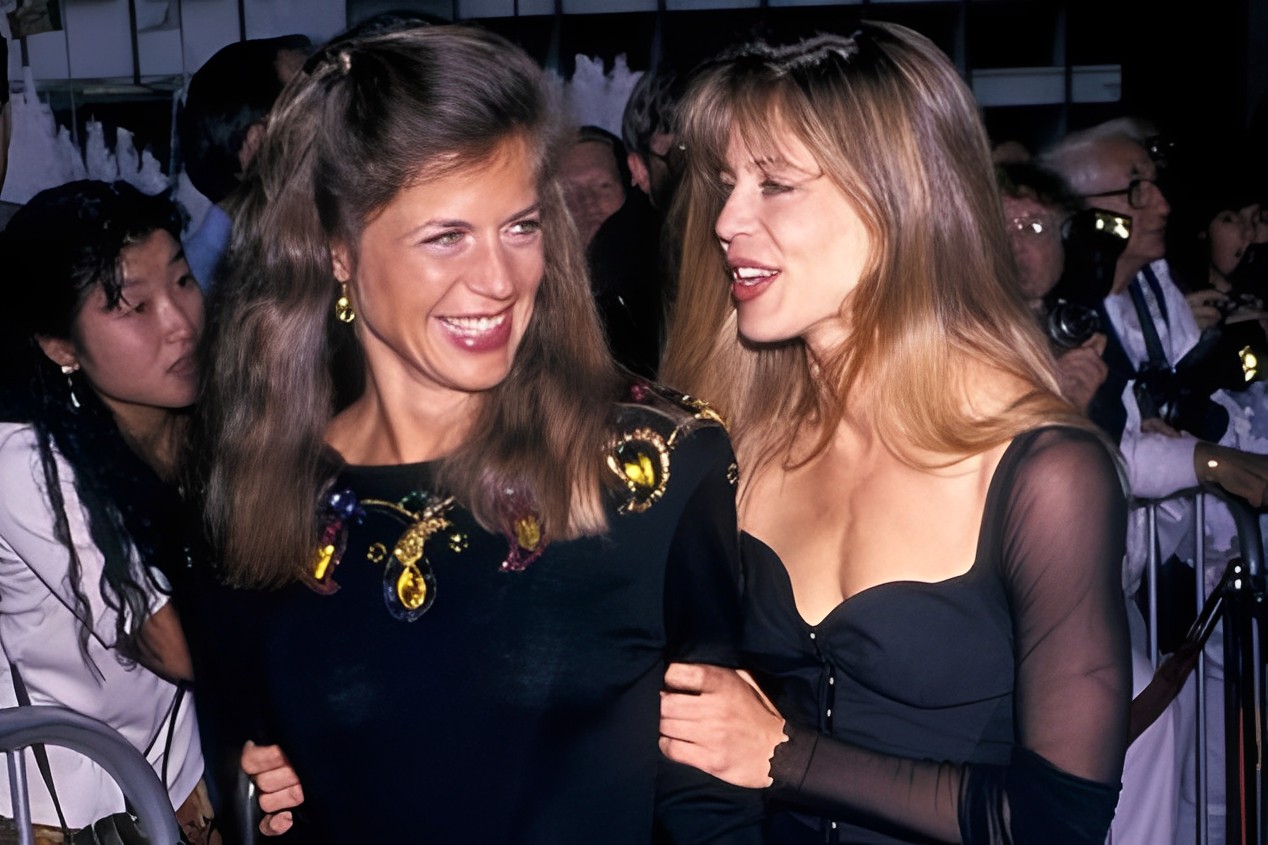 Leslie did not follow in her sister's footsteps and works as a nurse. However, she also had a special appearance in Terminator 2: Judgment Day and worked as a double for her sister. So, do you have a hidden sibling too?
Mary-Kate and Ashley Olsen
From a very young age, at only nine months old, the twins Mary-Kate and Ashley appeared on television and conquered the world as children! The series Full House, produced in the United States, featured the impeccable participation of the sisters who played Michelle Tanner.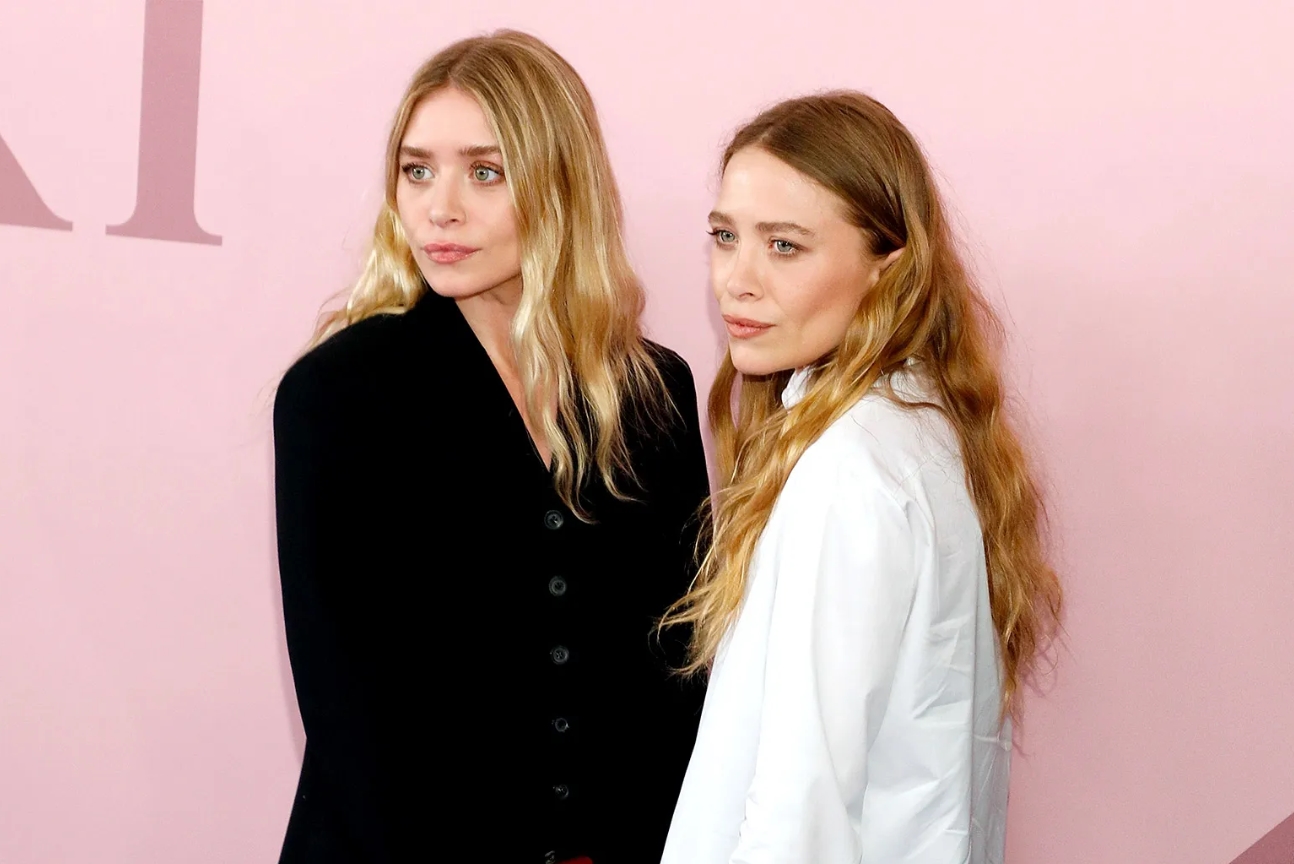 Even after participating in several movies and TV shows, the sisters changed the direction of their careers and are currently entrepreneurs and owners of Elizabeth and James, a famous brand of their own. Curiously, Elizabeth Olsen, also an actress, is the younger sister of Mary-Kate and Ashley.
Giselle and Michelle Batista
Can you notice any difference in the photo below? Who is Giselle and who is Michelle? The two often confuse their fans! In addition to being identical twins, they share the same love for the arts. Both are actresses and have participated in TV and film projects.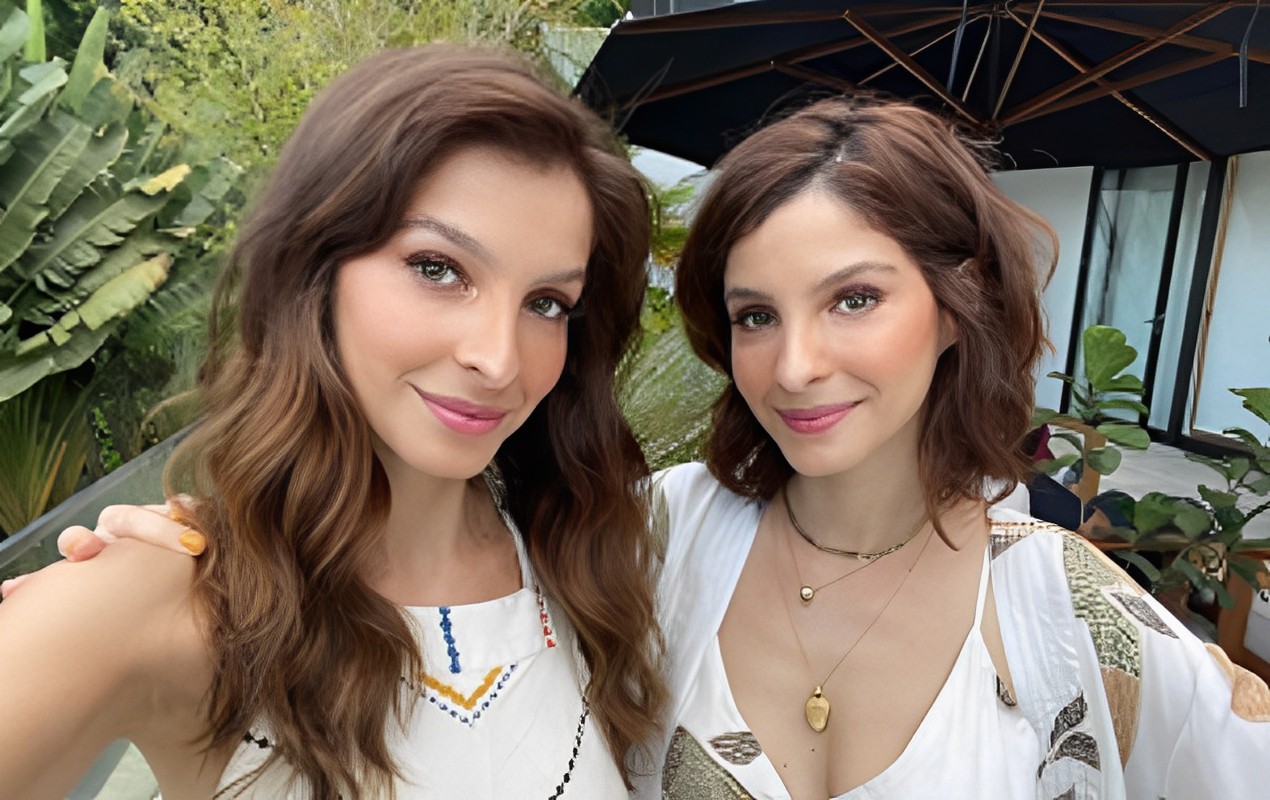 In Cobras e Lagartos (2006), a soap opera that was very famous on Rede Globo, Giselle had her first acting role. Her twin sister (on the other hand) made her debut in Malhação (where she acted alongside her sister). The two are 36 years old and are used to being confused.
Giovanni and Marissa Ribisi
A family of many talents! Giovanni Ribisi has a twin sister named Marissa Ribisi, and both had successful careers. Marissa appeared in several movies such as Dazed and Confused, The Brady Bunch Movie, and Pleasantville. The actress is currently married to a musician named Beck and they have two children.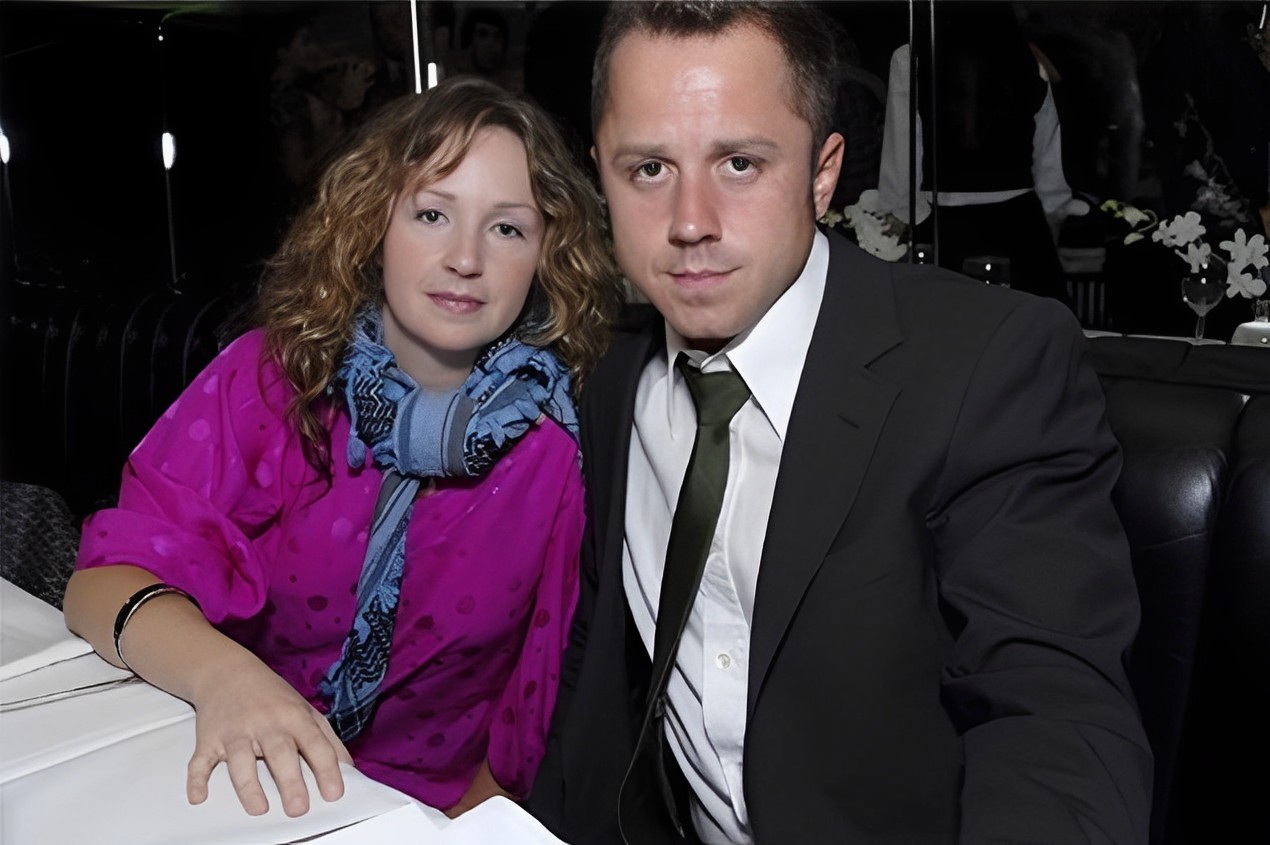 Giovanni is even better known for having made blockbuster films to this day. Saving Private Ryan, Ted, Avatar, and Boiler Room are some of them. The brothers have also acted together in a special appearance on the American series Friends.
Luciano Szafir
Luciano Szafir, a great actor from Globo and father of Sasha, also the daughter of Xuxa, has a twin sister! His sister didn't pursue an acting career and currently works as a jewelry designer, being very famous and well-known in the industry. Both were born on December 31, 1968, in São Paulo, and are the children of Beth Szafir, a very famous socialite.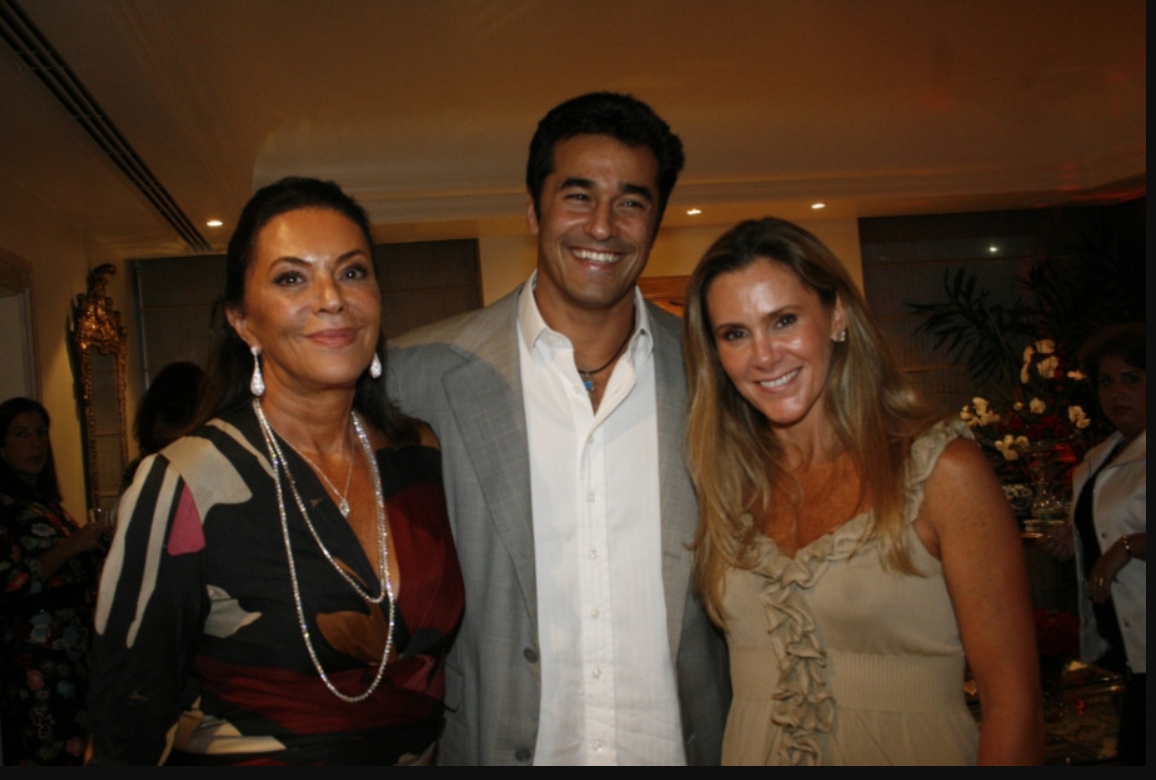 Despite being twins, the brothers do not look alike physically, and few people knew about this fact. Many followers were surprised when Luciano posted a photo on his social media celebrating their birthday. In addition to the designer, Sasha's father has two more siblings, Alexandra (deceased) and Salomão.
Vin Diesel
Vin Diesel has a brother named Paul Vincent, a film producer, and editor, working behind the scenes. Unlike his brother, Paul chose to remain anonymous and stayed away from the limelight and mainstream media. Only a few people know of his existence.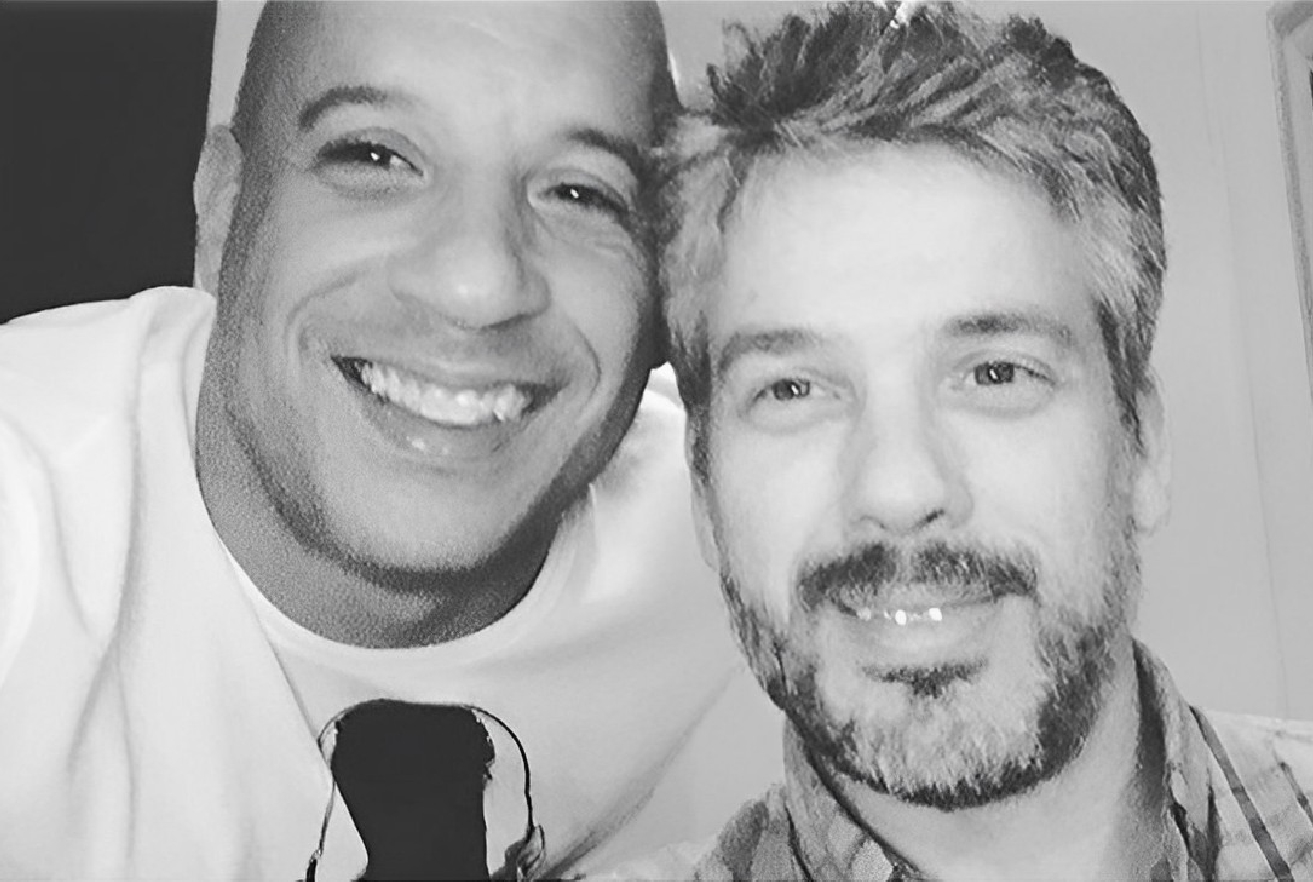 Born on July 18, 1976, in California, the brothers don't look very similar, and some fans say that, aside from their gray hair, the only thing that unites them is a slight facial resemblance and their shared interest in the art of cinema, which they both pursued in their careers.
Ángel Romero
The football player and striker of Corinthians, Ángel Romero, has a brother who is also a football player, playing as a midfielder, and his name is Oscar Romero. Currently, Oscar plays for Racing, and the two brothers were teammates at Cerro Porteno. At the beginning of the season, the Corinthians team showed interest in bringing the duo back together, but it didn't happen.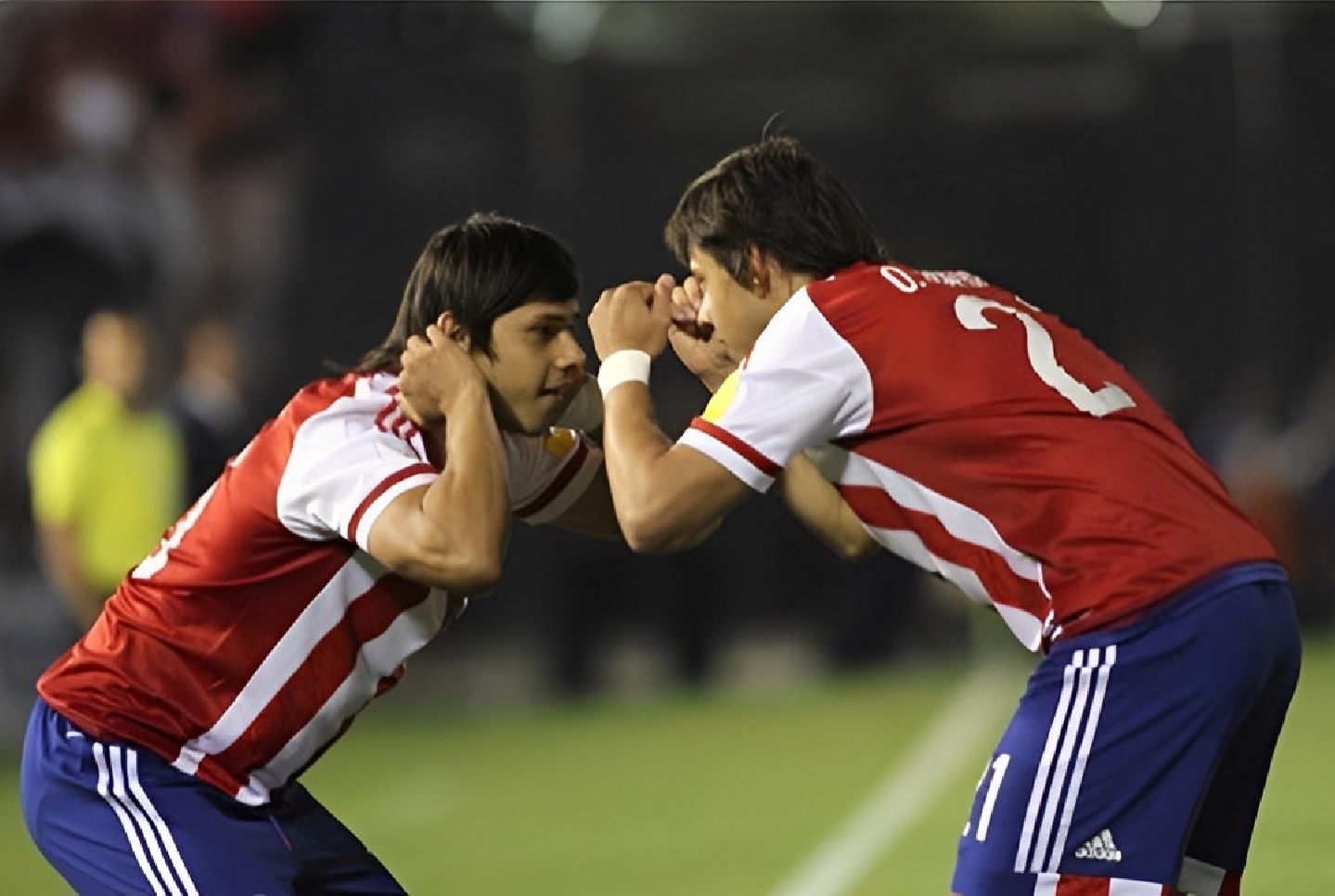 The information provided was that Oscar chose to play in Argentinean football while Ángel remained at Corinthians. It is worth noting that the club had already tried (once again) to bring the two together in 2014. The curious question that remains is: will the brothers be together again in the next season of games?
Marlone
Continuing on the football field, we have another twin brother going through Corinthians! Jonathan Marlone is the brother of Marlon, who was hired for the Alagoas Championship, Brazilian Cup, and Serie D of the Brazilian Championship. Currently, Marlone plays as a midfielder and plays for Vila Nova.
One interesting fact about these brothers is that they were separated at birth and only met each other 12 years later! Total madness!
Aaron Carter
Aaron Carter and Angel (in addition to being twins) are also brothers of Nick Carter, a member of the still very famous band, Backstreet Boys. In an old interview, Angel states that «there is a special bond between twins. It's not that you love your twin brother more, but the connection with him is stronger, you know?»
One interesting fact is that Aaron has passed away, but before that, he worked as a musician while Angel was a model. Aaron was a drug addict and is missed by his siblings. Despite the difficult relationship he had with Nick, the Backstreet Boys member said he had forgiven the differences with his brother.
Kiefer Sutherland
With seven minutes difference, the 24 star Kiefer Sutherland has a twin sister, Rachel. The sister also works in Hollywood but not as an actress. The actor, who played Jack Bauer, continued in front of the cameras while his sister chose to stay behind them.
Rachel is a post-production supervisor. Both are British, born in London, England, and celebrate their birthday on December 21, 1966. Did you find the siblings similar?
Alanis Morissette
Alanis and Wade are also twin siblings. Wade is a pop-rock musician, yoga instructor, therapist, and author. In an interview, Wade made it clear that Alanis is one of his biggest inspirations and influences.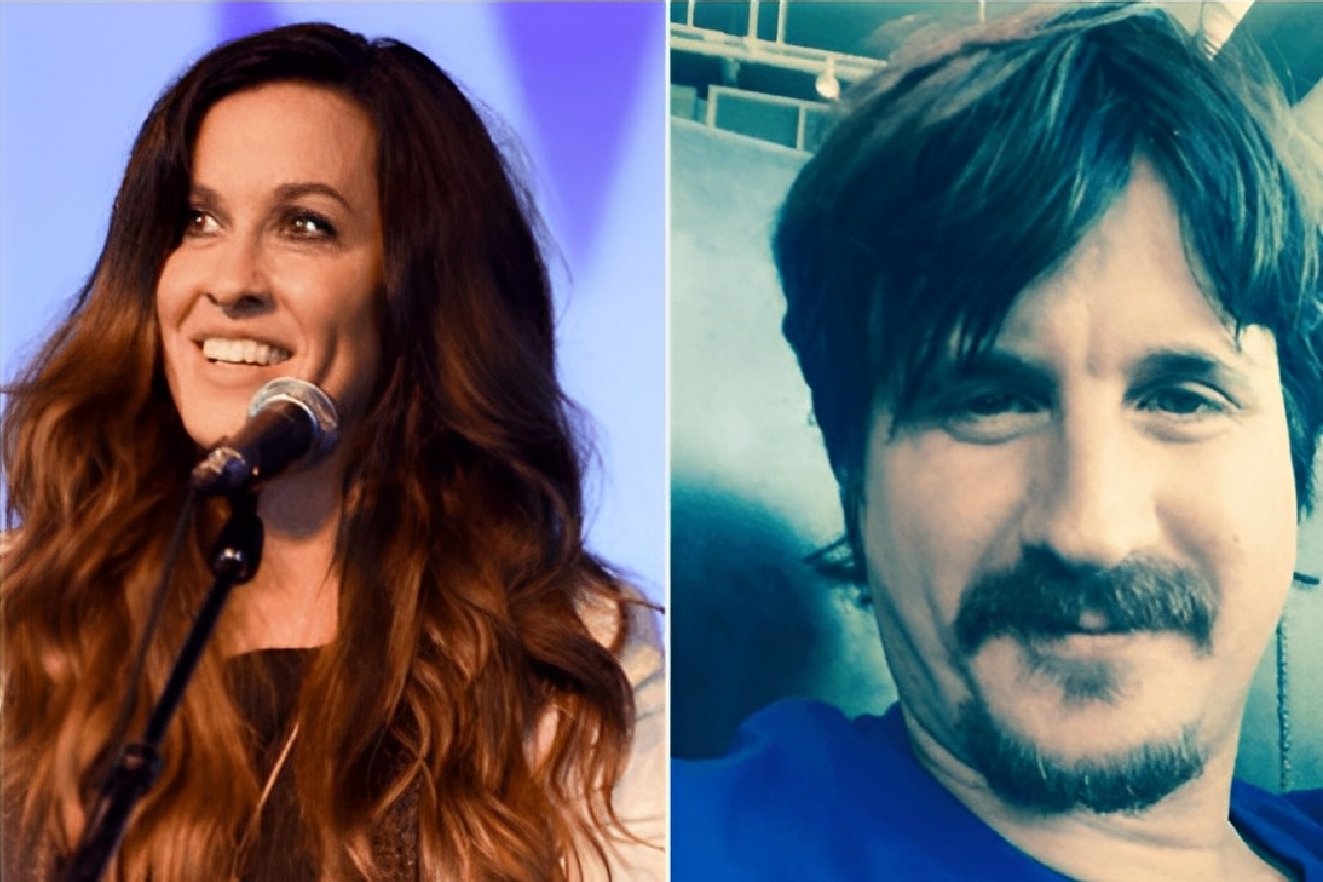 Both have worked in the music industry and produced albums focused on indie rock, influenced by yoga. Namaste!
Isabella Rossellini
Starting with another famous family, such as the actress Ingrid Bergman and the director Roberto Rossellini, actress Isabella also has an identical twin sister. Isotta, on the right side of the photo, is not as well known as her sister and the rest of the family but has an important career.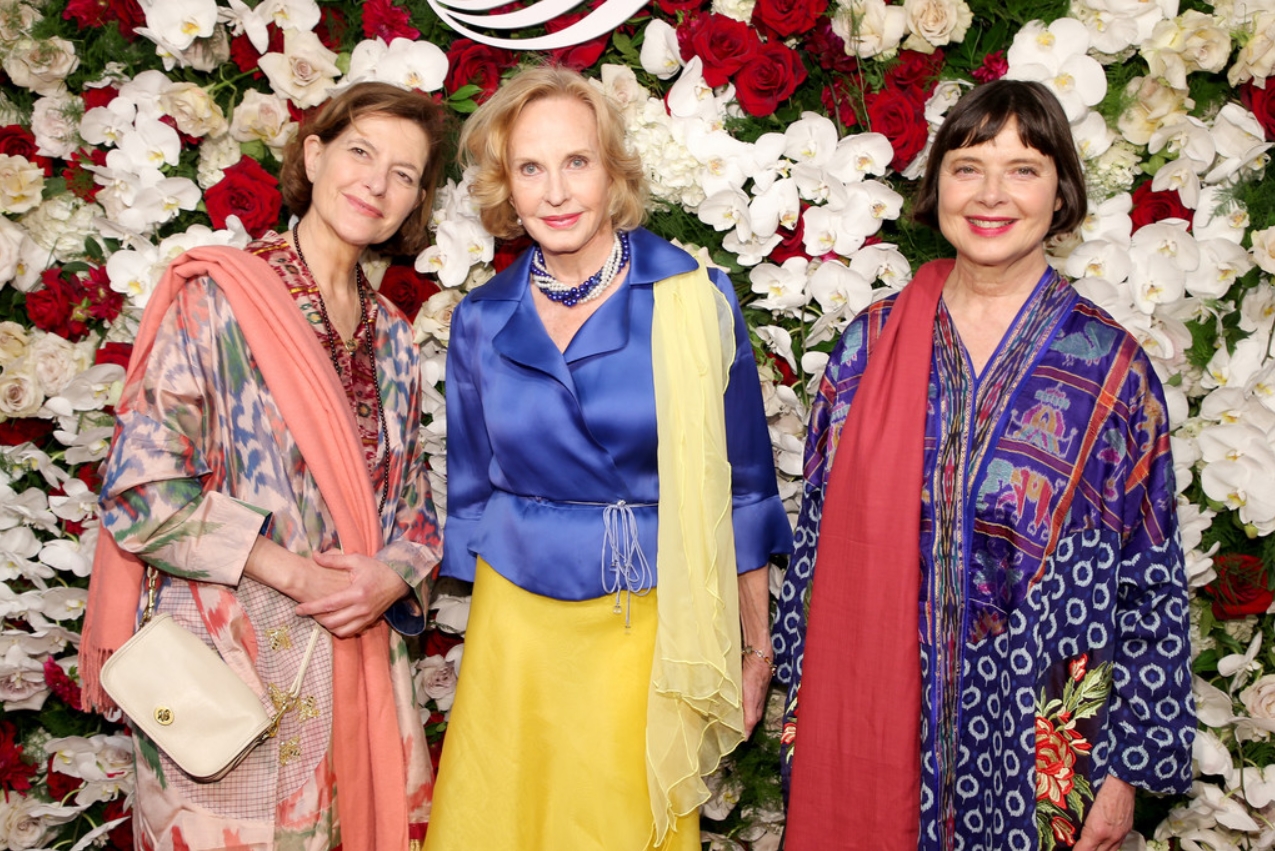 Isotta is a writer, a former essayist, and also a professor of Italian literature at Harvard, Princeton, and New York universities. Born in Rome, Italy, the sisters share the same birthday on June 18 and were born in the year 1952.
Gabriela and Daniela Spanic
One of the most famous soap operas of the 9'0s also features twin sisters! La Usurpadora, a Mexican drama, had Gabriela Spanic playing two twin sisters, Paola and Paulina. The most interesting part is that, in this case, art imitated life.
Daniela, the other twin, worked as a stunt double in the soap opera. A great curiosity is that, unfortunately, due to a family disagreement between the sisters, they stopped talking to each other for years. But sibling love prevailed, and in 2017 they rekindled their relationship. Long live family unity!
Ronald and Frank de Boer
Continuing in the same profession and being very physically similar, the twins Ronald and Frank de Boer became famous in 1990 when they left Ajax together to defend the Spanish team Barcelona.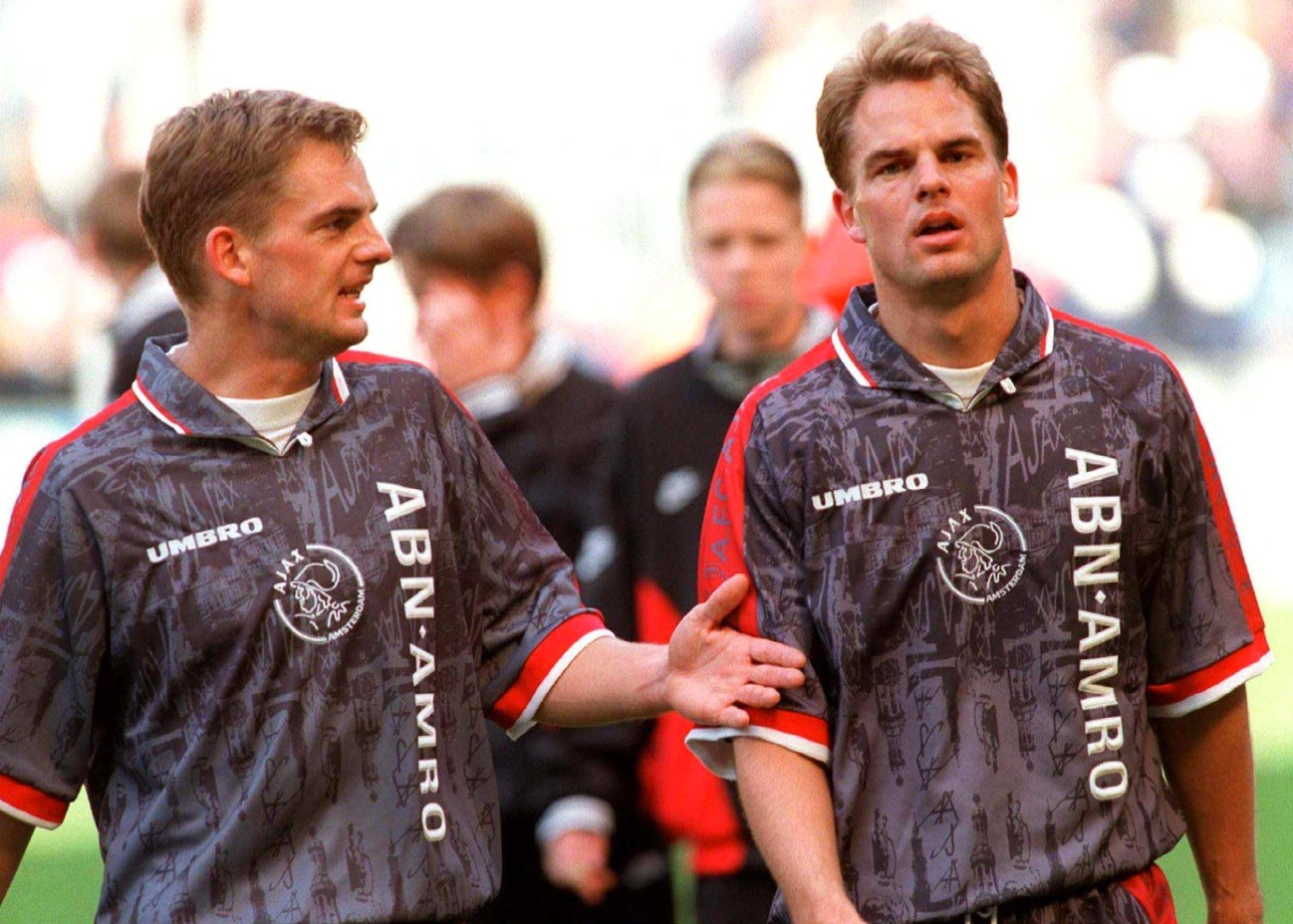 The brothers also participated in the 1994 and 1998 World Cups, playing together for the Dutch national team. Frank always played as a defender while Ronald played as a midfielder.
Diego and Diogo
Diego and Diogo, the football twins and a product of Internacional team in the 2000s, were very successful in the team's youth categories and played for the under-20 national teams. However, they could not maintain their positions in the team but had some appearances in other selections.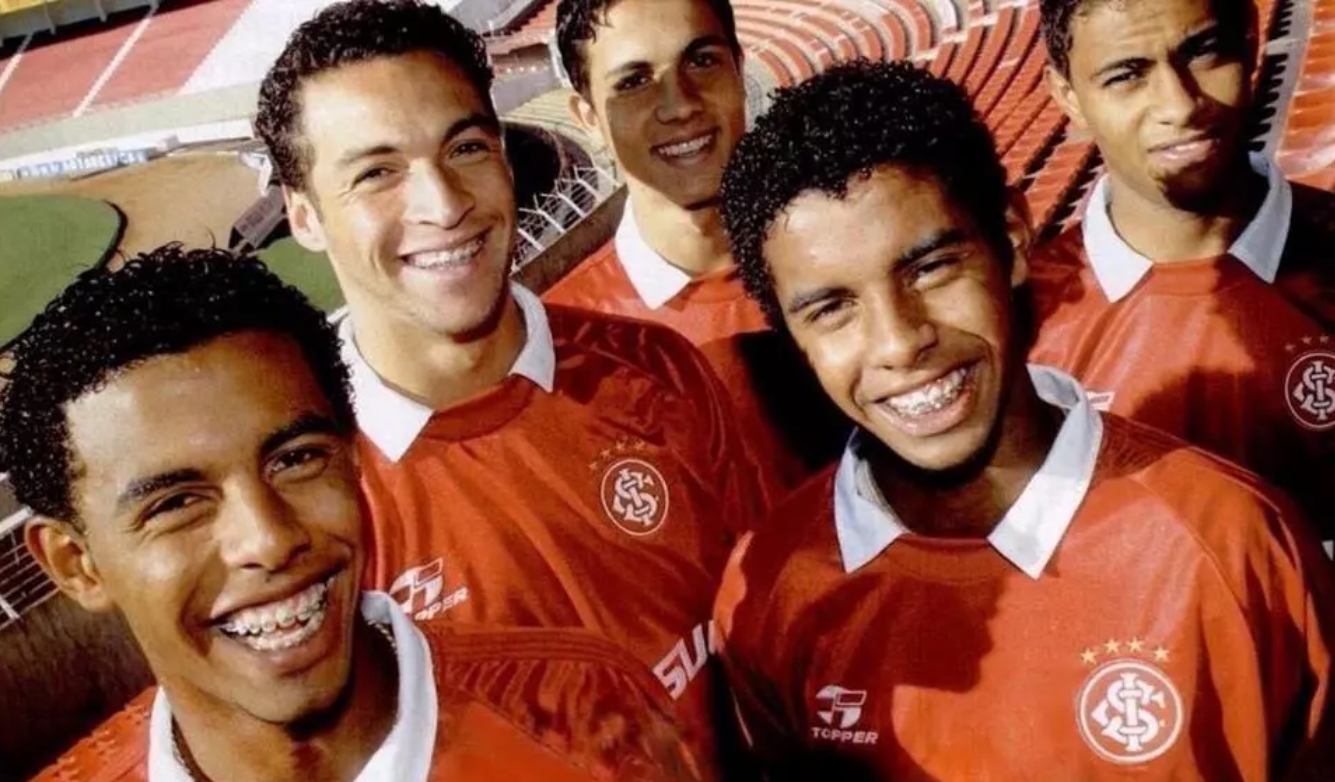 Currently, the twins decided to retire at the same time. Before that, Diego was linked to Internacional from 2003 to 2007, and Diogo accompanied his brother at Internacional and Figueirense.
Rafaella and Neymar- Almost Twins
As the title suggests, Rafaella and Neymar are not twins but are very similar in appearance, causing some confusion among fans. Rafaella has gained notoriety and stood out on Instagram with stylish and personality-filled photos. The youngest sibling says that Neymar is her biggest inspiration.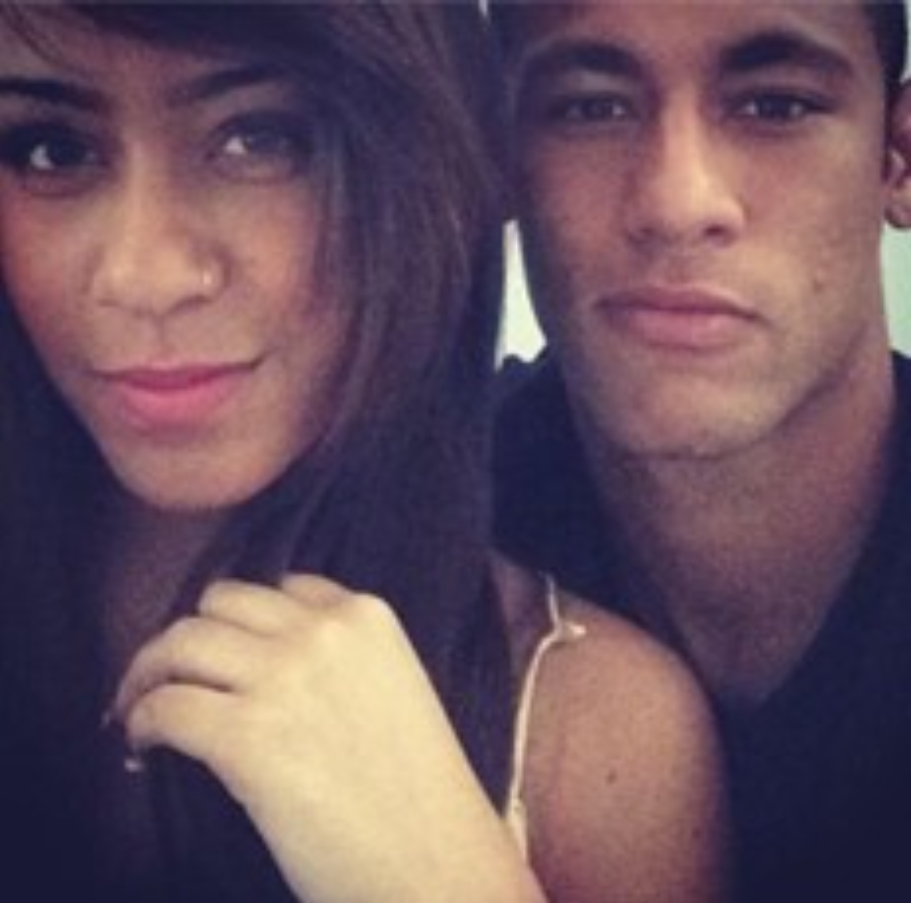 Neymar is one of the greatest football players of recent times, and his fame only grows. Being the older brother, with a four-year age difference, the athlete has also expressed great love and admiration for his almost twin sister. You will be surprised by other siblings who are very similar!
Débora Falabella
Débora Falabella, a famous actress from Rede Globo, and Cynthia are not twins, but they shock the public with their great similarity! Very alike, Cynthia, just like Débora, also pursued a career in the artistic field becoming an actress, and the age difference between the sisters is seven years! Cynthia played Débora's double in the soap opera O Clone.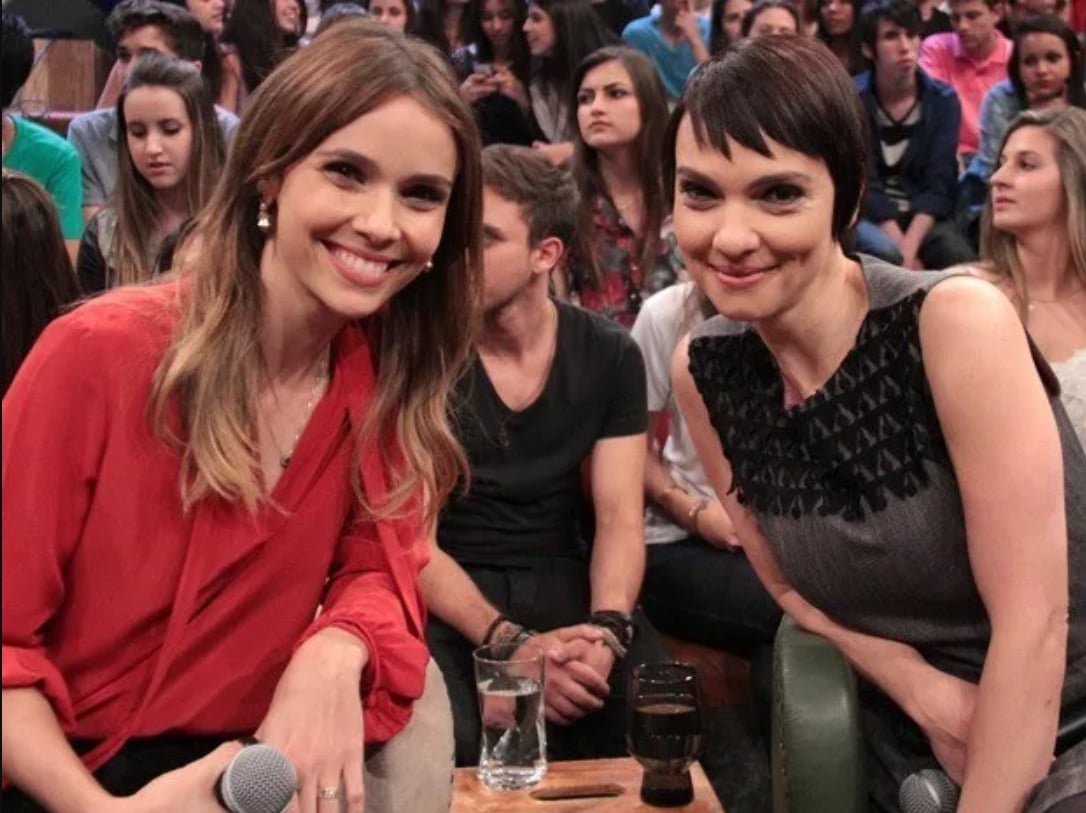 Débora, besides being an actress, is also a director and producer and has won several awards in her career! One interesting fact is that when Débora contracted meningitis, she had to stay away from work for 15 days and was replaced by Cynthia, and almost no viewer noticed. Unbelievable, isn't it?
Patrícia Poeta
A presenter of Globo and very famous, Patrícia Poeta, has two sisters who could be considered her twins, but they are not. On the left of the image below, it's possible to see the personal stylist Paula, the eldest.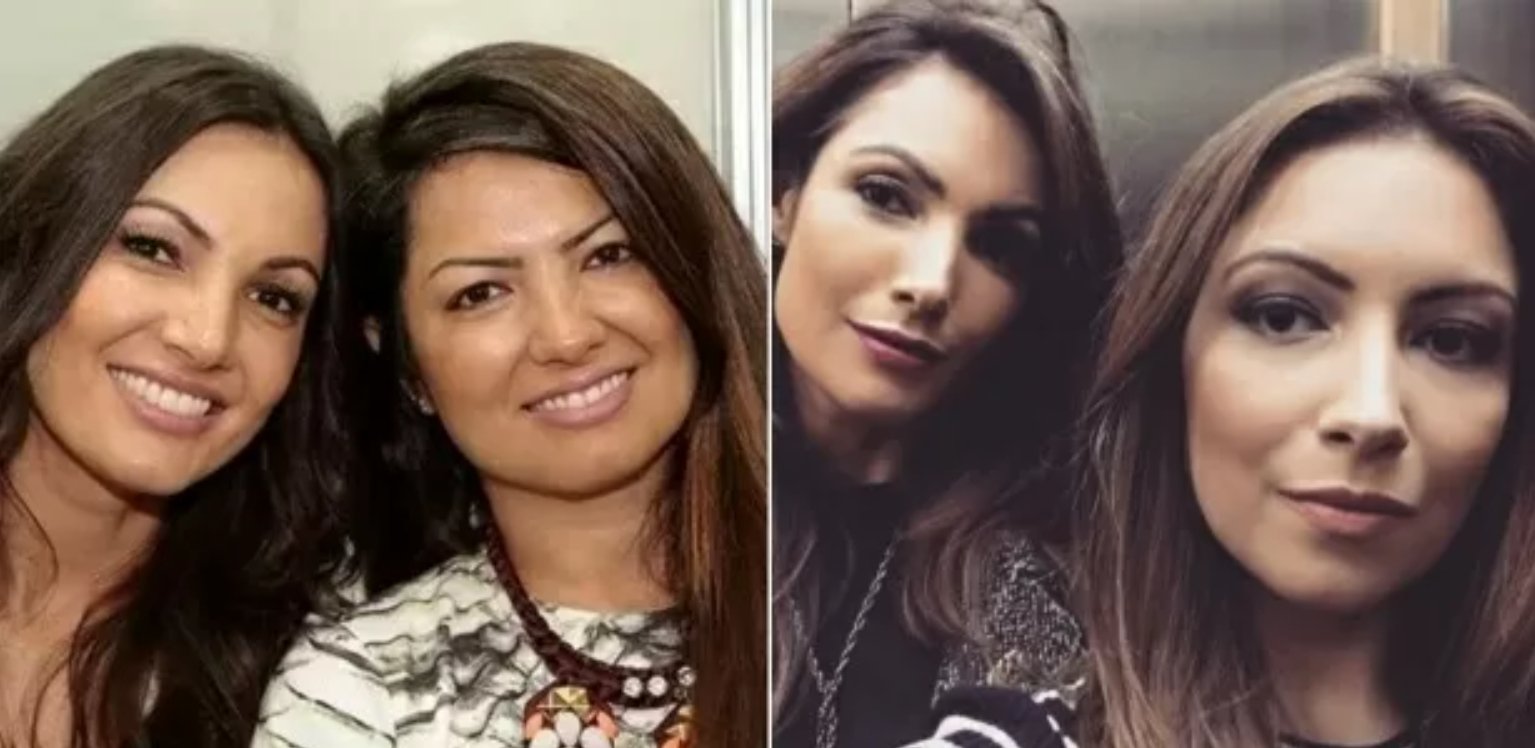 Patrícia always jokes that people confuse them with country music duos. On the right of the image, we see Paloma, the youngest of the sisters who, like Patrícia, became a journalist. And so much confusion is not for nothing, after all, the two are practically twins.
Michel Teló
Glancing quickly, it's difficult to identify right away who is Michel Teló and who is Téo! The brothers are not twins either, but they have always been close and have similar physical features.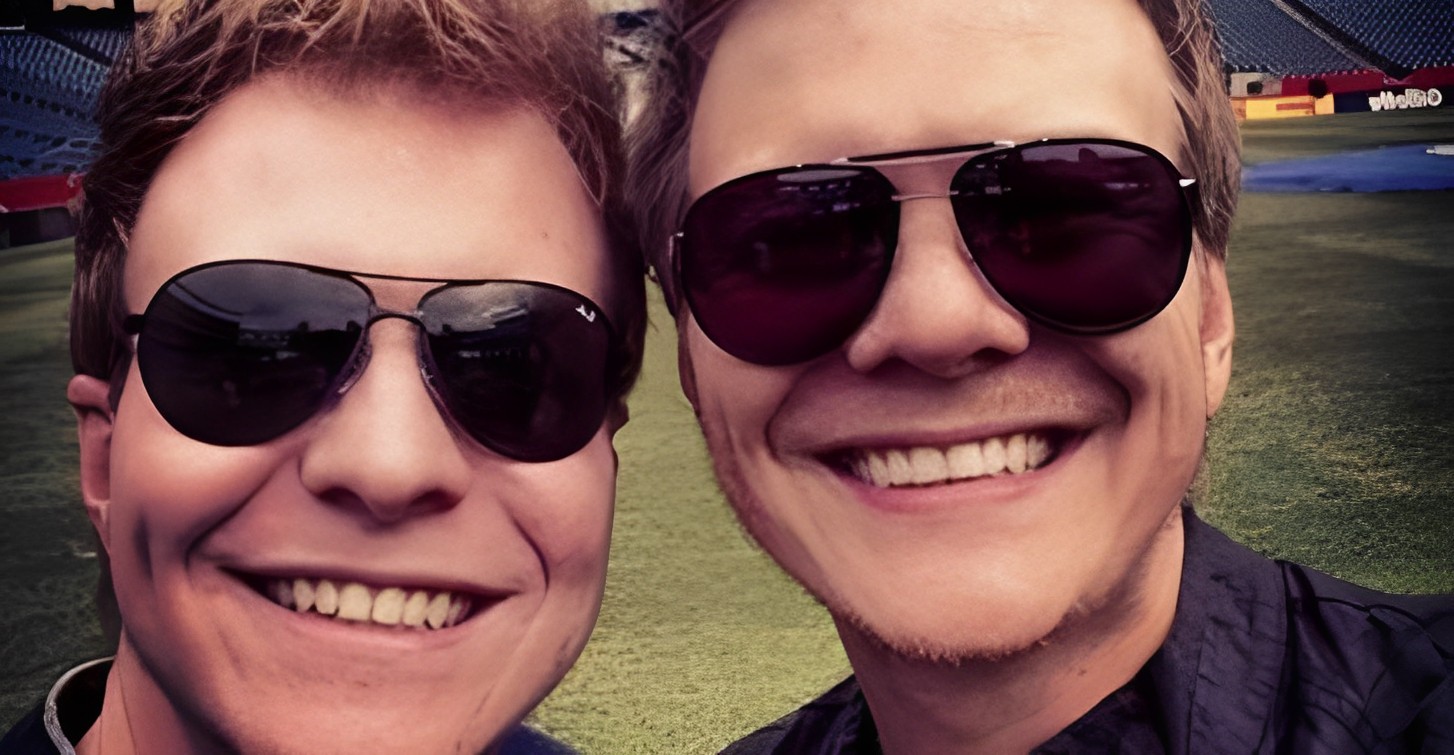 Despite the resemblance, the brothers have a five-year age difference between them. The guys work as a family since Téo, the older brother, is the producer of the singer Michel! This duo shows talent and charisma wherever they go.
Titi and Tainá Müller
These girls are identical, and many people think they are triplets. Tainá Müller, also a very famous actress, has two sisters who also pursued careers in the arts. Titi and Tainá are actresses, and Titi has even been a TV presenter.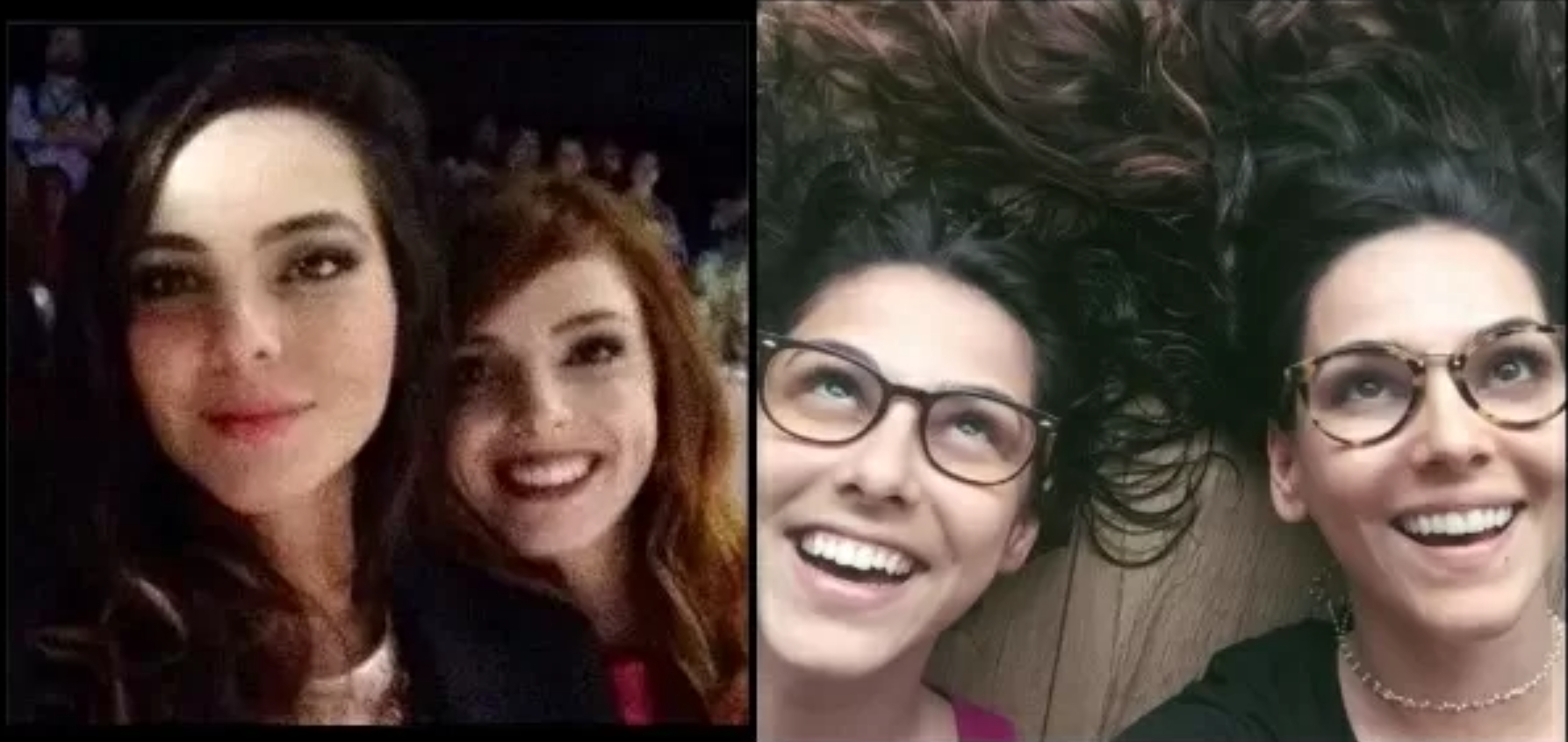 In addition, the family also has the youngest Tuti, whose appearance is almost identical to Tainá and who works behind the scenes. The genetics of this family is powerful because, in addition to multiplying talents, it pays attention to the look!
Bruno Gagliasso
The famous Globo actor and husband of Giovanna Ewbank, Bruno Gagliasso, has an almost twin brother! Thiago, also an actor, was not as famous as his older brother. As a result, he spent nine years out of the artistic field, only returning in 2018 with the show Um Além Gagliasso. The show tells Thiago's frustrations spontaneously and funnily.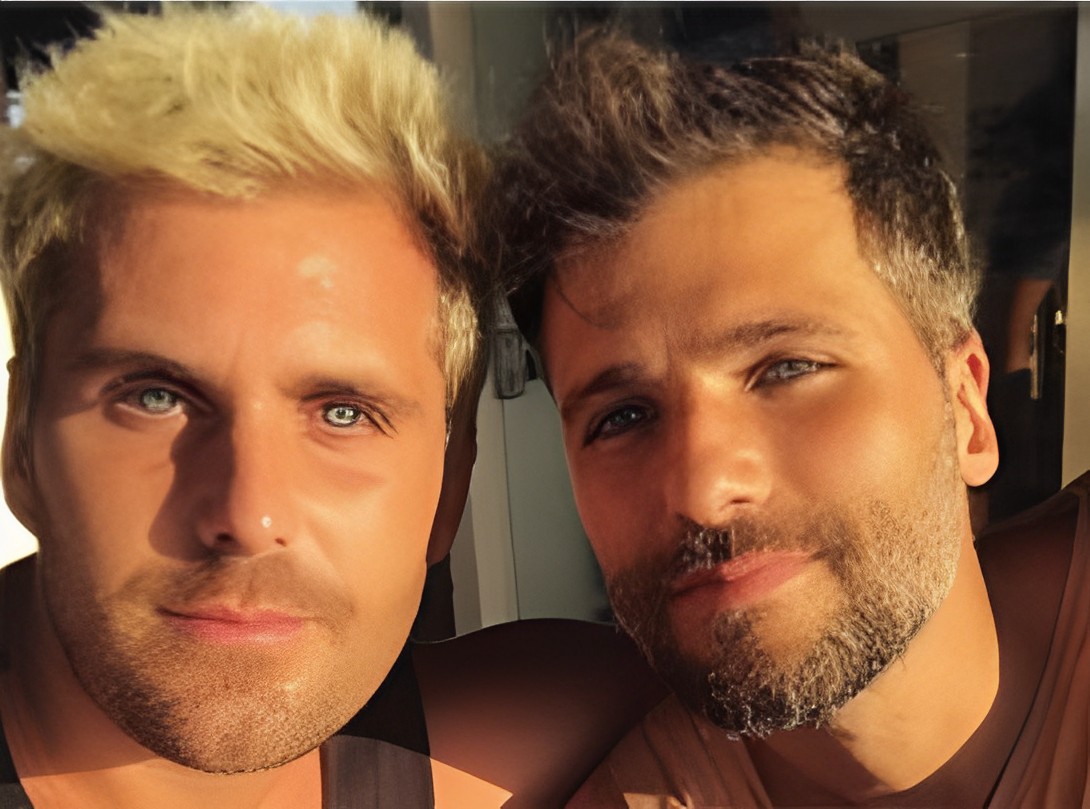 Bruno and Giovanna have three children together, and Thiago, through his social networks, is always declaring his love for the little ones, despite family disagreements with his parents. Thiago is currently a politician, and in 2022, he was elected state deputy of Rio de Janeiro with 102,038 votes.