German Soccer Star Finally Reveals Playboy Magazine News
Over the years, the German soccer sensation Giulia Gwinn has risen to fame in the sport. Her outstanding athletic career and gorgeous looks have helped her massive following of sports and beauty fans on social media.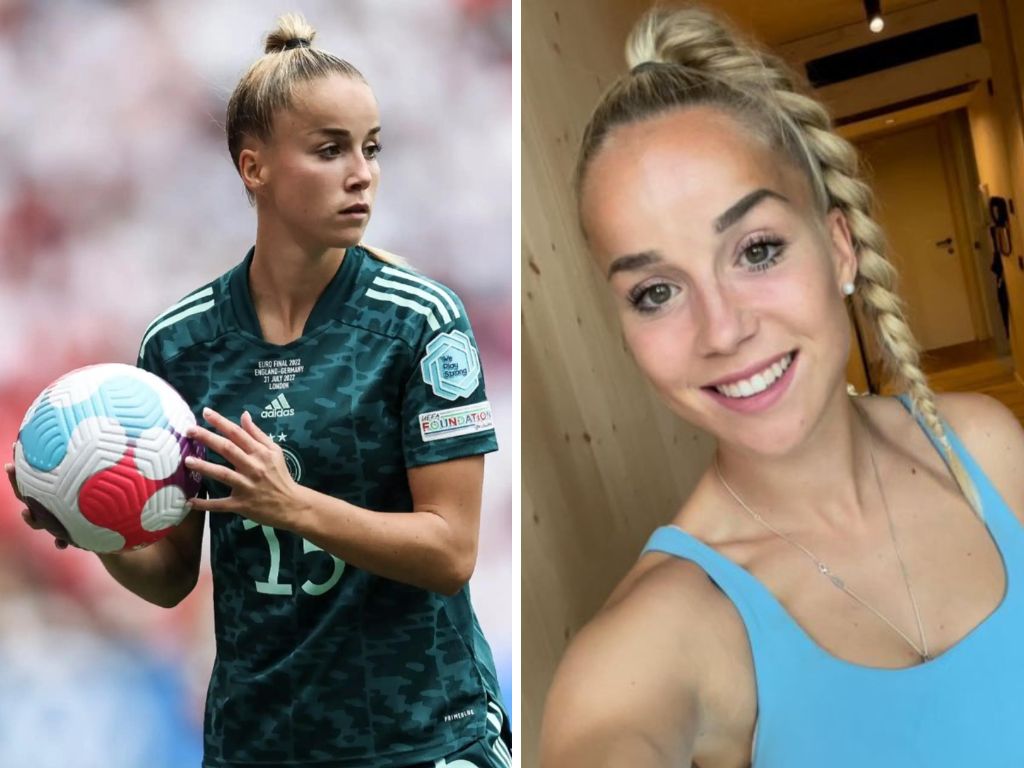 There was a buzz recently as Playboy Magazine expressed interest in partnering with her for a photo shoot leading up to the 2023 Women's World Cup. However, as reported by German media outlet BILD, Gwinn firmly declined the offer, stating that it simply wasn't her thing.
She Caught The Eye of The Adult Magazine
Playboy's top executive and publisher of Playboy Germany, Florian Boitin, couldn't help but acknowledge Gwinn's appeal, describing her as not only an outstanding athlete but also a beautiful young woman.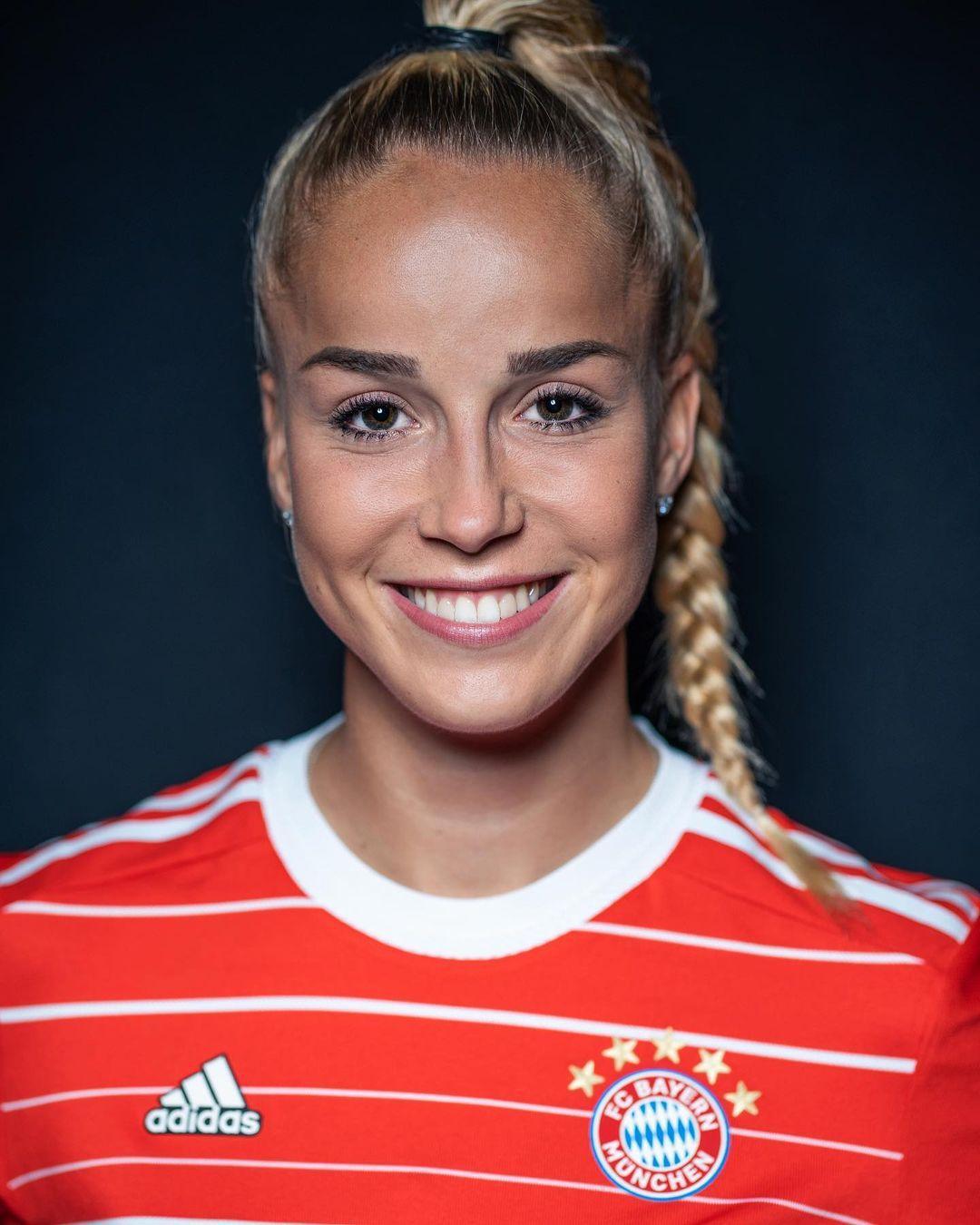 Despite the flattering words, Gwinn remained steadfast in her decision. Although Playboy is a popular brand with a controversial past, it has featured many athletes from different sports, such as tennis, swimming, high jump, volleyball, figure skating, and boxing.
Other German Players Have Posed for PlayBoy
It's worth noting that this wouldn't have been the first time a German soccer star was approached by Playboy. In 2011, five players from Germany's U20 team had previously appeared in the magazine ahead of the FIFA World Cup.

The players felt differently about the opportunity and didn't mind posing for the adult entertainment magazine. But Giulia is more concerned about presenting herself as a footballer, not a nude model.
A Rising Star
Giulia Gwinn's professional career took off in 2015 when she played for SC Freiburg for a single session at 16. Four years later, Giulia signed a deal to play for Bayern Munich at the end of the 2018-2019 season.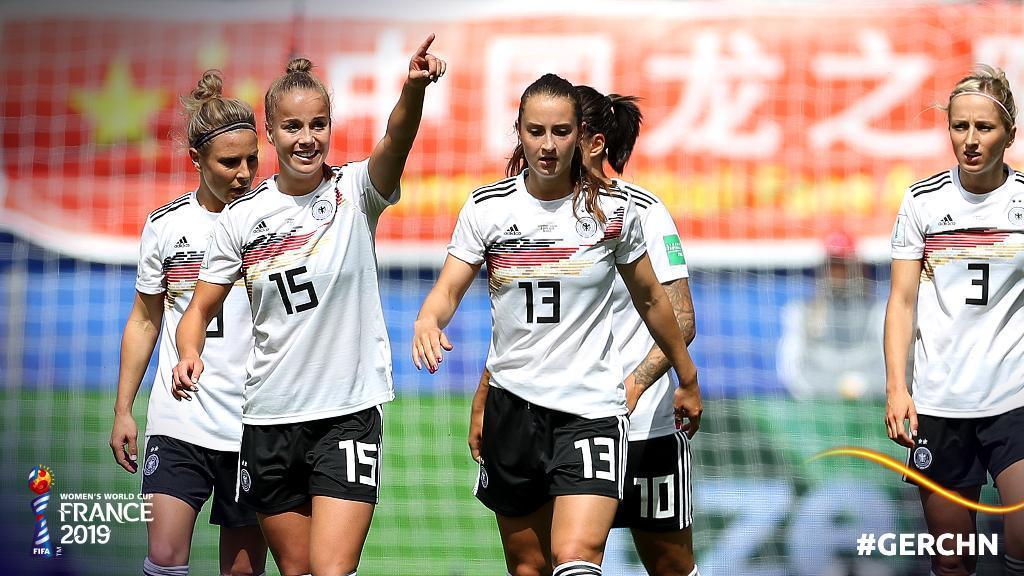 The 24-year-old has also had a remarkable run with the German national team, where she started from the Germany U15 team. Over the years, Giulia has worn several trophies and awards, such as "Player of The Match" multiple times.
Thanks, But No Thanks
Even though the offer was on the table, Gwinn has her heart set on leaving her mark on the soccer pitch. At the peak of her career, she's focused on representing club and country at all levels. Unfortunately, Gwinn has been ruled out of the upcoming Women's World Cup.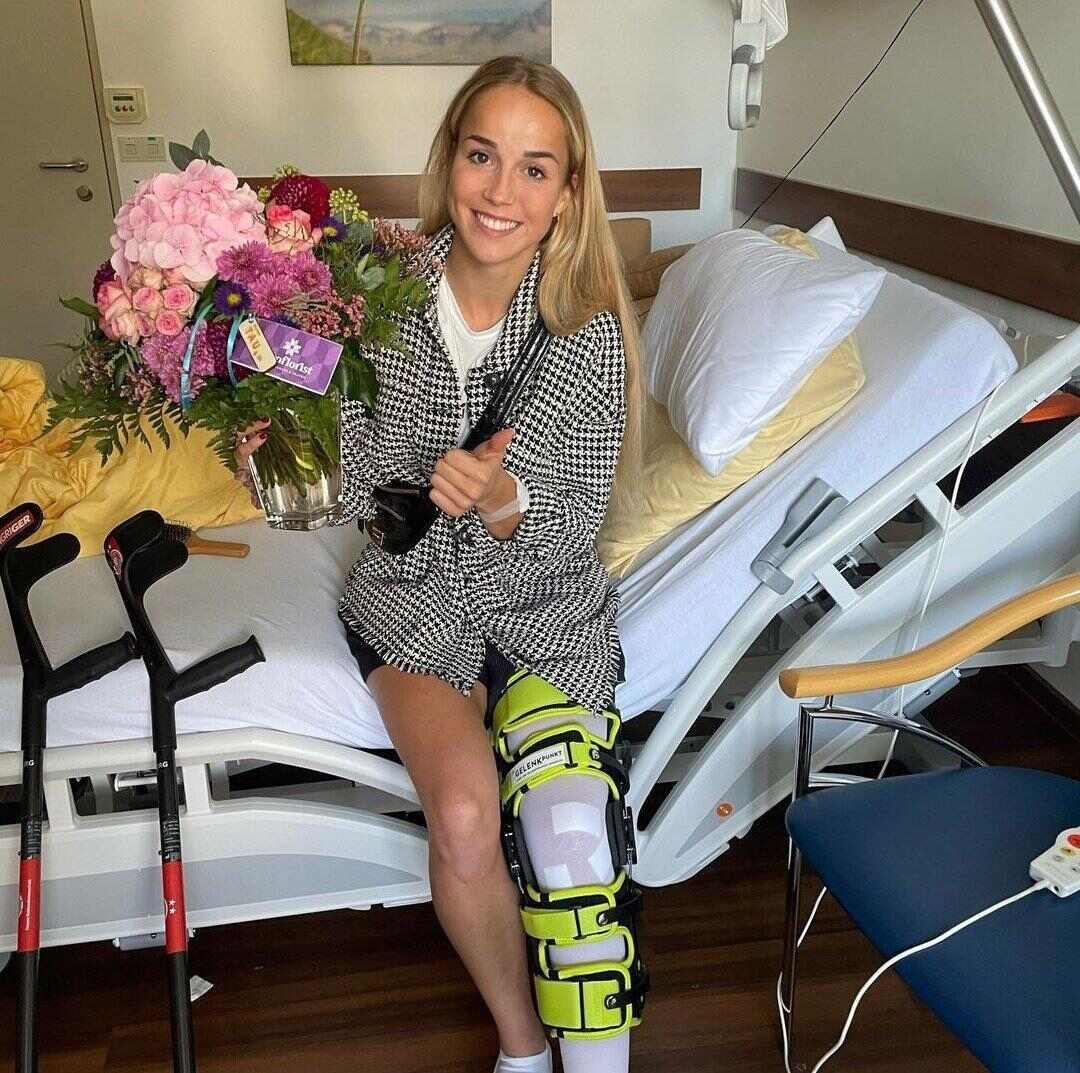 The star is still recovering from a recent injury and wasn't cleared to be on the pitch during the World Cup. Nonetheless, she will cheer Germany on as they go head-to-head against Morocco, Columbia, and South Korea in the group stages.
Playboy Also Reached Out To Another German Athlete
Gwinn isn't the first female German athlete who has been approached by Playboy to pose naked on the front cover. 24-year-old Olympic runner Alicia Schmidt was also put in the same position by the men's magazine.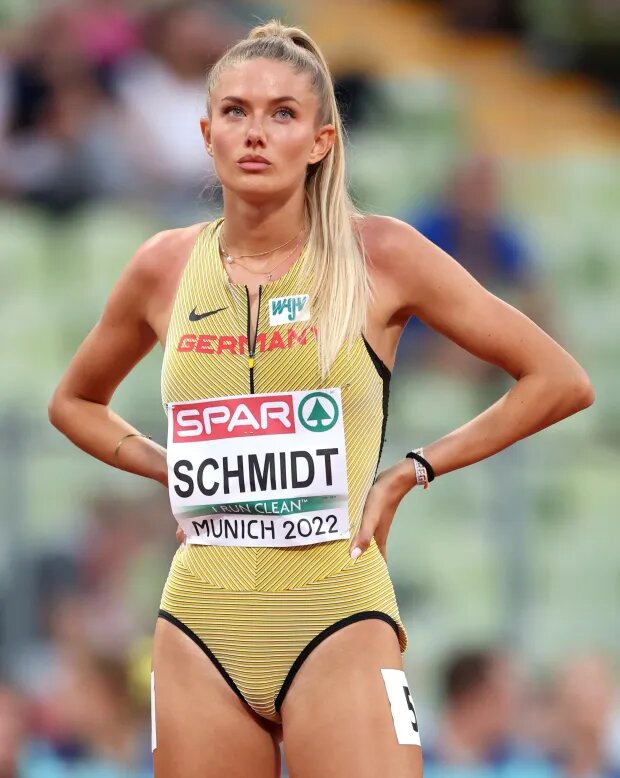 Schmidt has four million followers on Instagram and has been called the "sexiest athlete in the world." She insists that her sole focus is on the sport, turning down Playboy's offer.
'Bring On Everything Ahead And Set Your Standards High'
Schmidt grew up in Worms, Germany, having gotten her huge break at the 2017 European Athletics U20 Championships. She was instrumental in getting Germany to take silver in the 4x400m relay.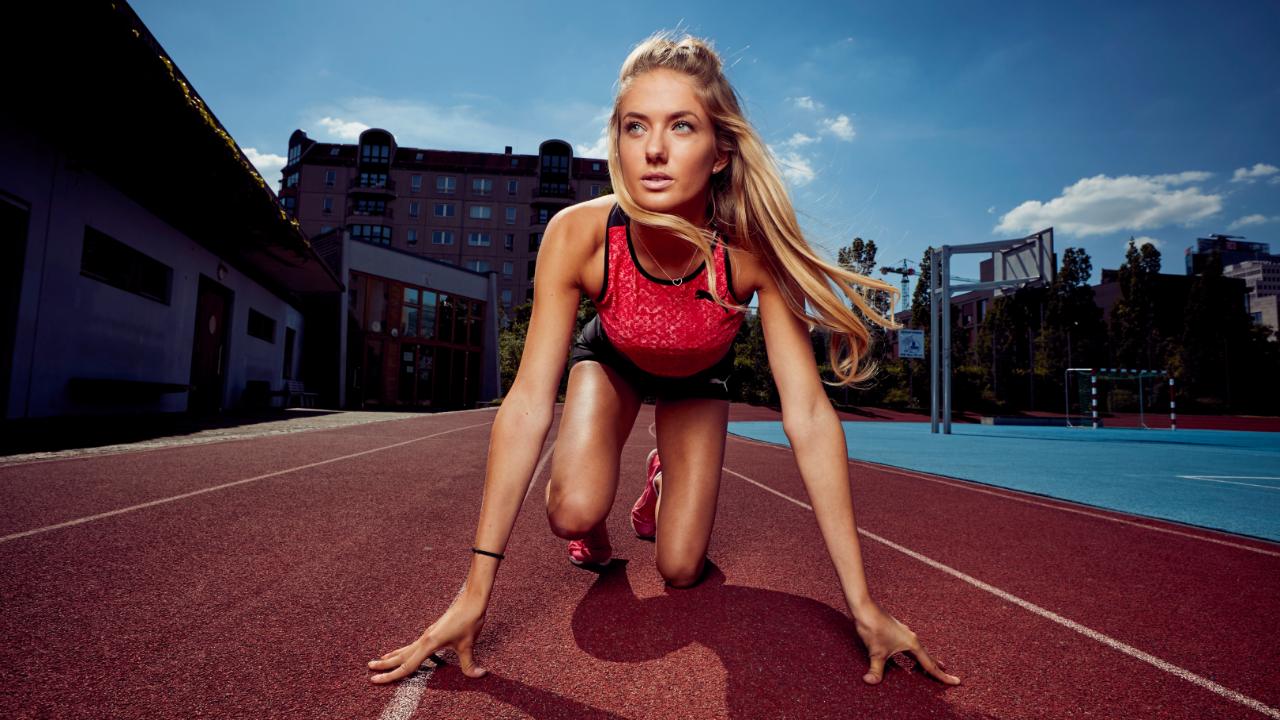 Two years later, she made it to the under 23 part of the same competition, in which Germany came third. Puma quickly recognized the German sensation and offered her a sponsorship deal. Schmidt said: "Cherish other people's success instead of being jealous of what they have accomplished. Your values, beliefs, and expectations form your attitude. Bring on everything ahead and set your standards high."
She Has A Huge Following
Schmidt has garnered a massive social media following and promotes Puma and other fitness brands. She also shares motivational and uplifting messages with fans.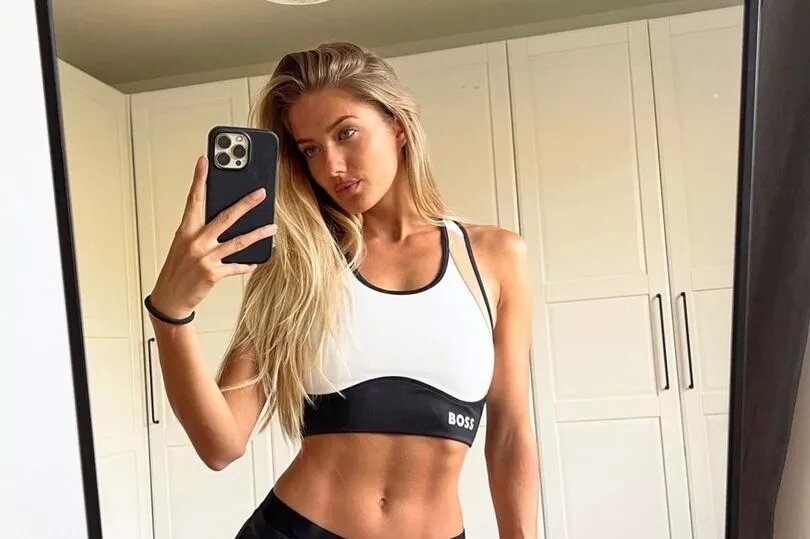 Her gorgeous photos have turned her into the most-coveted fitness model in the world. In 2017, she was named Busted Coverage's "Sexiest Athlete in the World." Schmidt doesn't understand why she got the title: "It's based on a subjective opinion of someone else judging the appearance of a person. I like to think that beauty comes from the inside!"
She Turned Down Playboy
When Playboy Magazine reached out to Schmidt and asked her to pose nude, she turned it down to focus on training for the Olympics. Schmidt believes that sports are more important.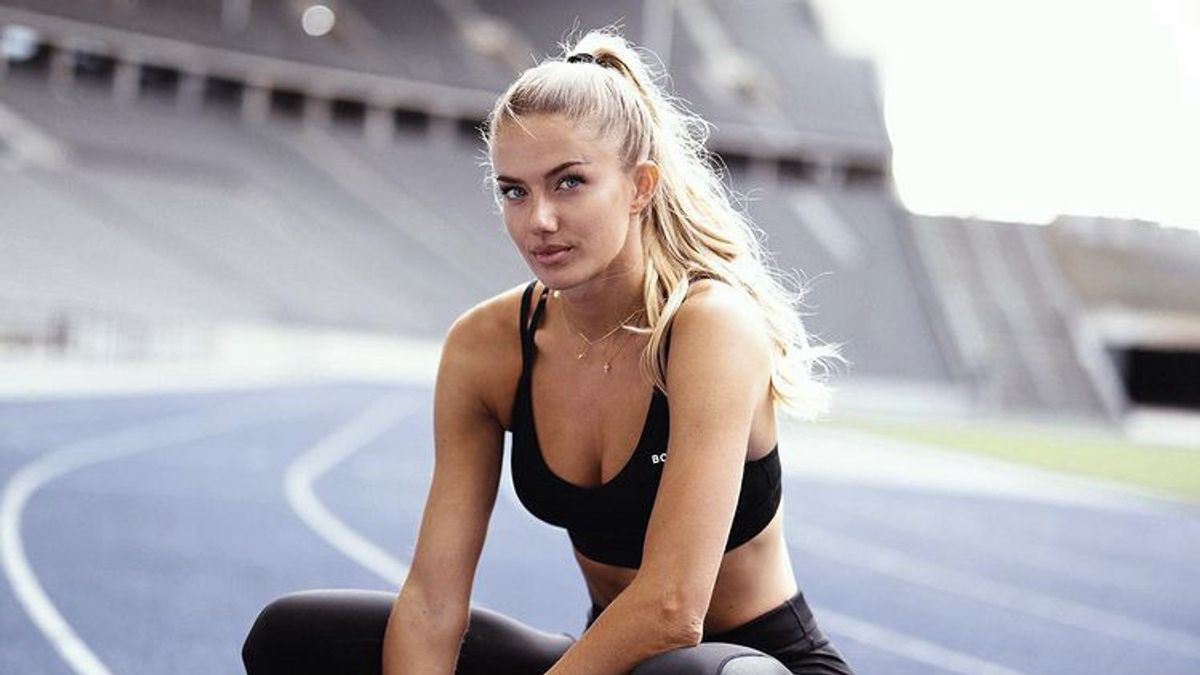 "My goal is to make it to the Olympics in Paris in 2024 and become faster," she said. Running is her true passion, saying she needs "athletics to live and breathe."
Schmidt Focuses On Professional Pursuits
The German runner prefers to remain professional on social media instead of sharing details about her private life. "I really don't feel comfortable sharing my private life with people who don't know me personally – but at the same time I enjoy using social media and only share the aspects of my life that I want to share," she said.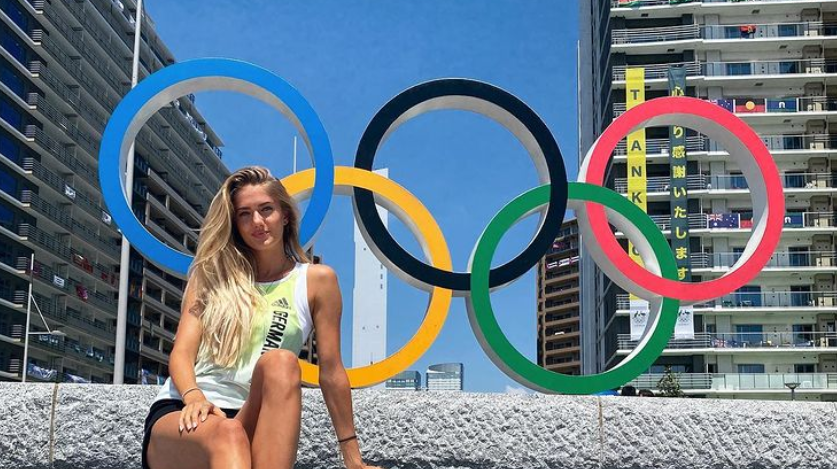 Not only does Schmidt want to keep improving her athletic career, but also get her bachelor's degree in communication and media design.