Famous Stars with Mexican Roots
In Hollywood, there are several celebrities whose Latin roots are very evident, such as actresses Jennifer Lopez and Salma Hayek, for example. However, many other celebrities were born in a neighboring country or have direct roots to Mexico. Some of these might come as a total surprise.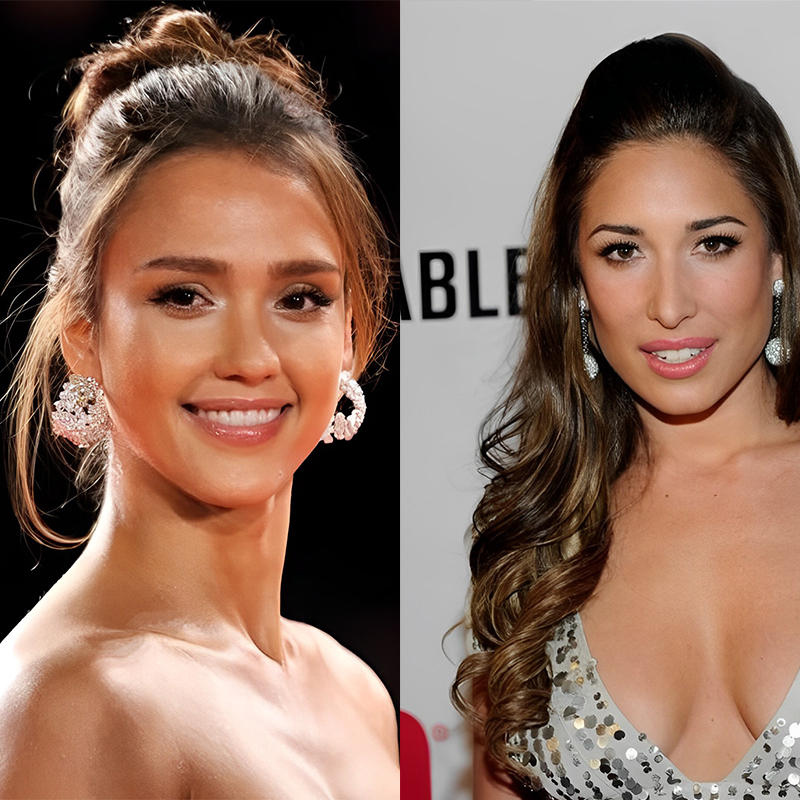 Giselle Itié Ramos
She is a Mexican-Brazilian actress who has lived in Brazil since she was four years old. In 2009, she gained greater visibility on television for her portrayal as the lead character, Bela, in the telenovela Bela a Feia.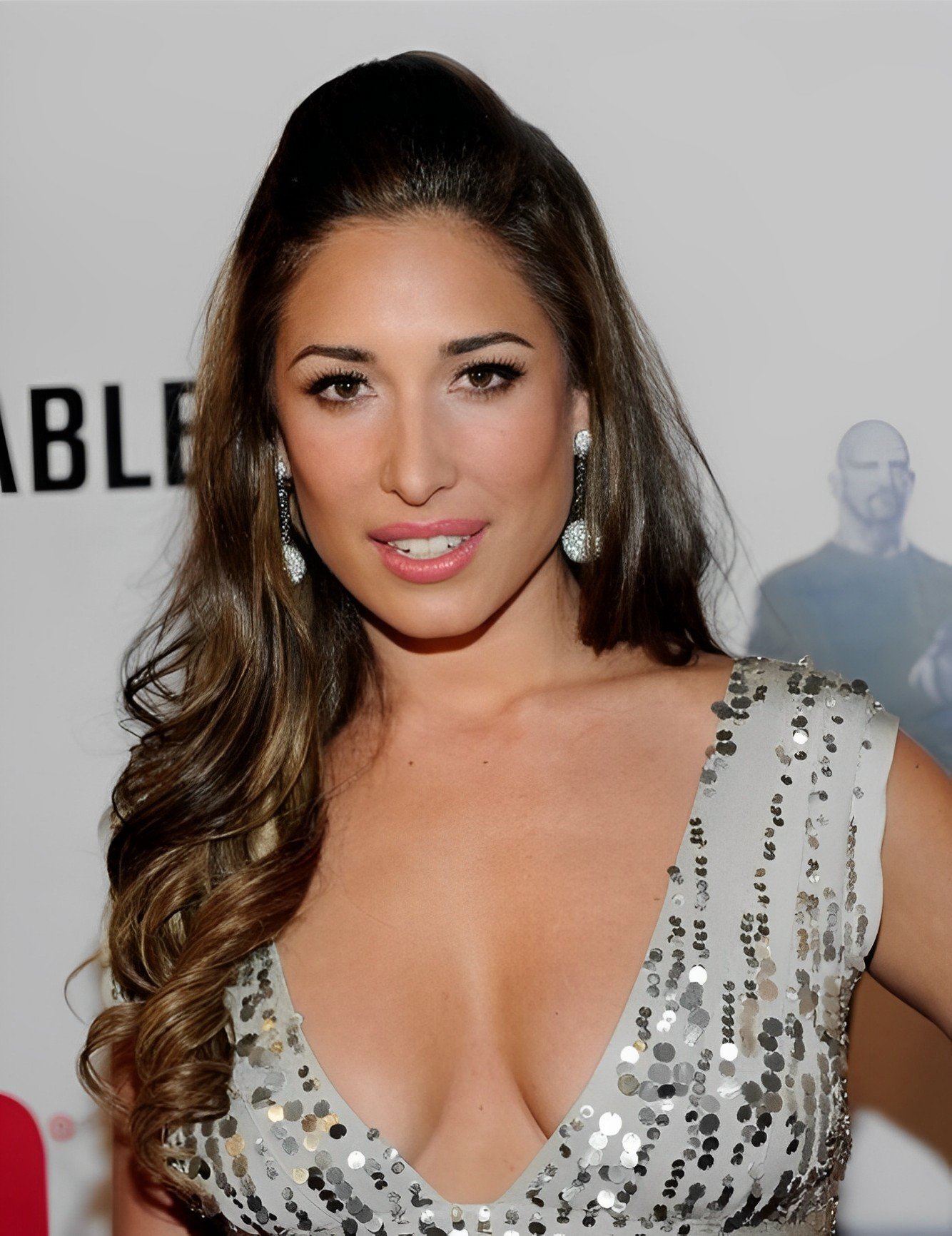 In 2010, she gained notoriety by appearing in the movie The Expendables, in which she played the role of Sandra alongside actor Sylvester Stallone. Today, the television star is 40 years old and has a highly successful national and international career.
Nicole Richie
The American socialite and stylist has her own reality show called "Candidly Nicole". Her biological mother, Sheila Escovedo, was of Mexican origin, and although Nicole did not grow up with her, she always knew about her background. At the age of two, Nicole went to live with Lionel Richie and his then-wife, Brenda Harvey-Richie. In 1990, at the age of 9, she was legally adopted by the couple and began using the singer's last name.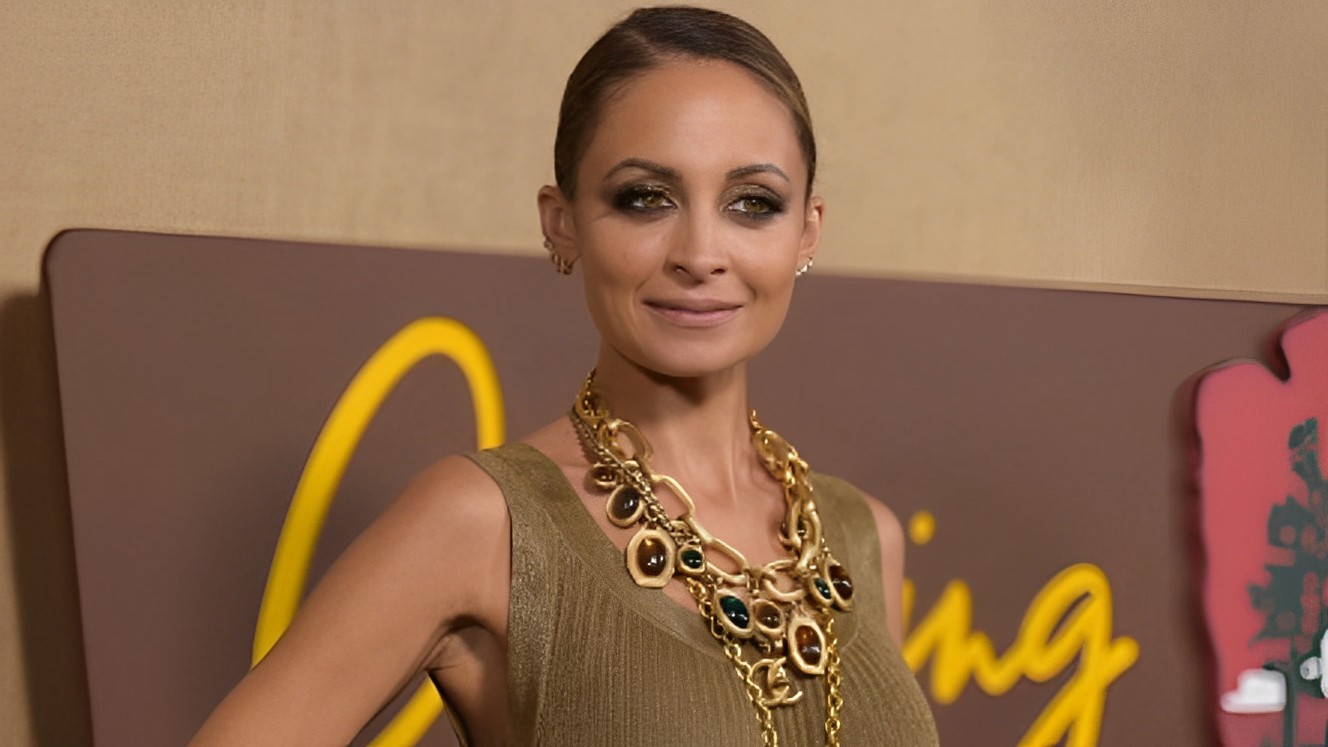 She has been the goddaughter of Michael Jackson and a friend of Paris Hilton since childhood. Nicole is married to Joel Madden (since 2010) and the couple has two children, Harlow Madden and Sparrow Madden. The star is well-known for her style, and she owns two brands; one for accessories and one for clothing: House of Harlow 1960 and Winter Kate.
Vanessa Marcil
She is an American actress, notable for her work in television series such as Las Vegas and Beverly Hills, and in the soap opera General Hospital. The star is the daughter of Pedro Ortiz, a millionaire contractor of Mexican origin. Her mother is American, French, and Italian. The actress was born with the name Sally Vanessa Ortiz.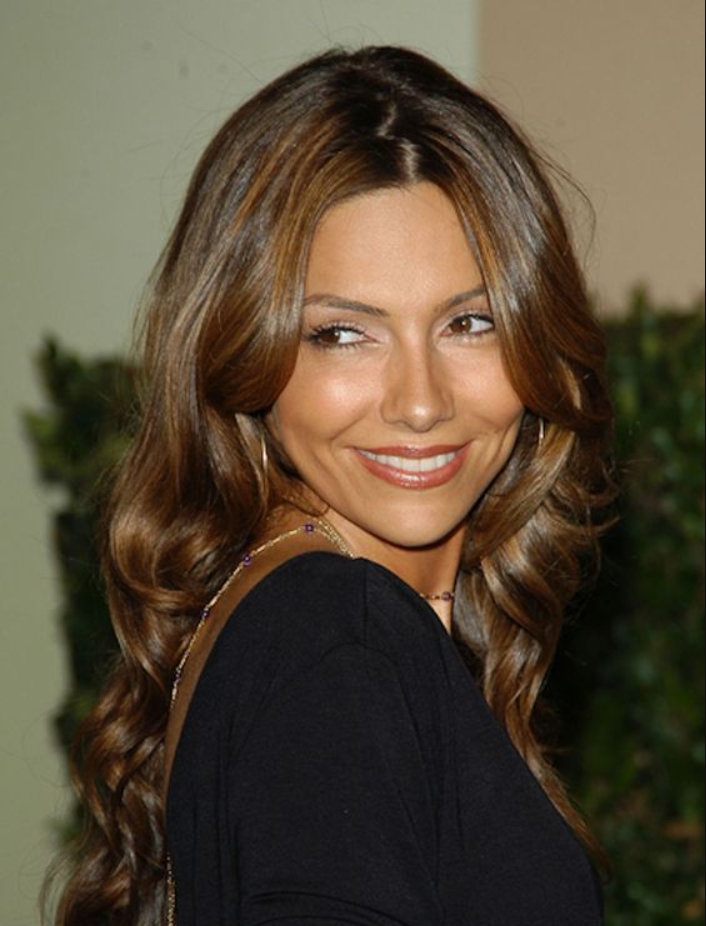 Marcil is a vegetarian, has been married twice, but divorced Carmine Giovinazzo in 2013 and Corey Feldman in 1993. She currently lives in Los Angeles with her son, Kassius Marcil-Green, who is the result of a relationship with Brian Austin Green, her co-star in Beverly Hills.
Demi Lovato
The actress and singer has Mexican ancestry on her father's side, with Spanish and indigenous roots. On her mother's side, her origins are English and Irish. Lovato began her career at the age of nine, and over the years, she has gained a large number of passionate fans for her successful career.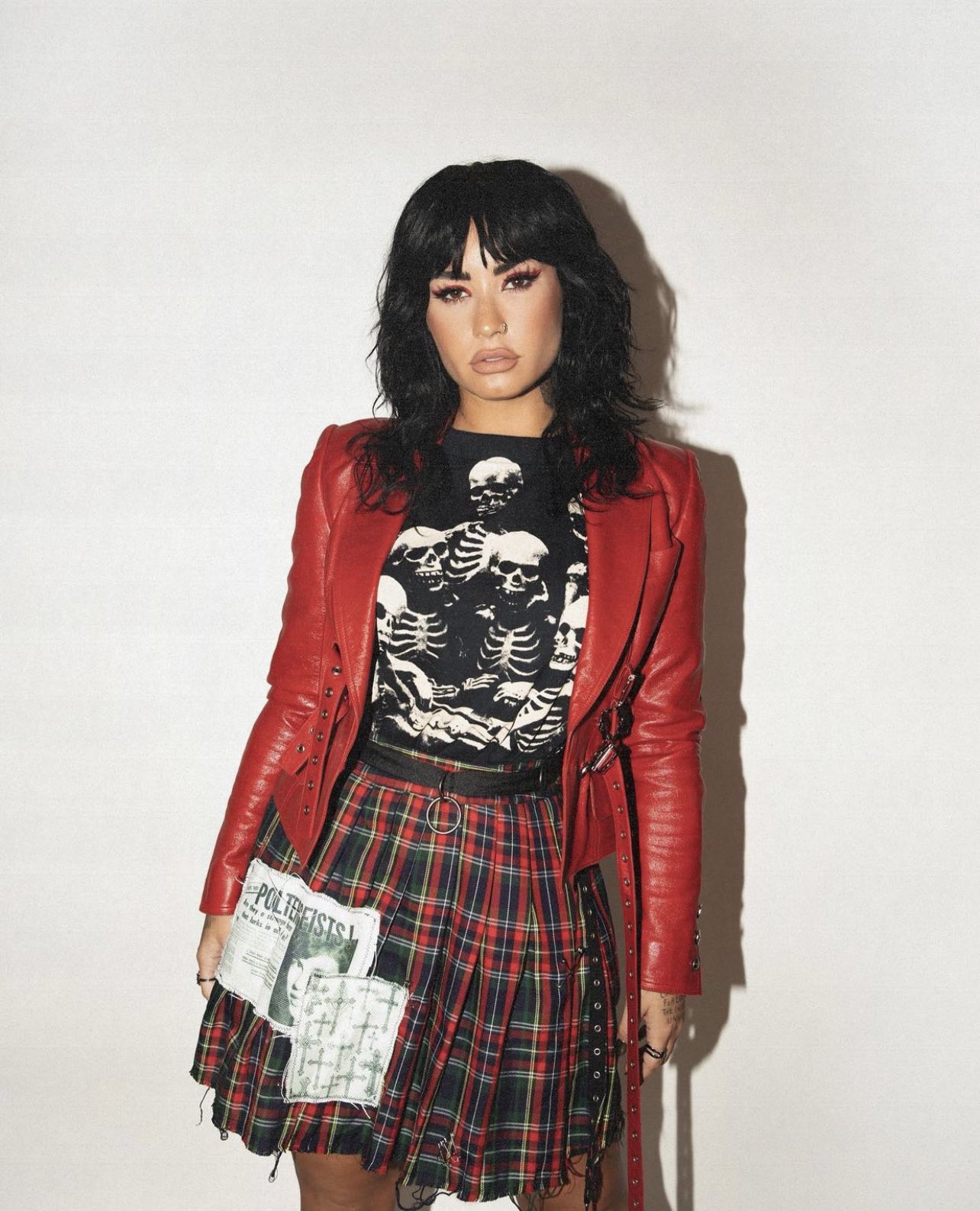 Her career evolved with a much greater dedication to music, including writing her own songs. Her seven studio albums reflect much of what she has experienced in her personal and professional life. She has overcome substance abuse and other trauma which she speaks of at length in the documentary films about her life. In summation, her story is one of great strength. And that is exactly what Demi Lovato offers in each of her performances. The star's presence at Rock in Rio 2022 in Rio de Janeiro was a great success.
Eduardo Furlong
The American actor is very proud of being half Mexican and half Russian, as his mother Eleanor Tafoya is Mexican. Although he doesn't speak any Spanish, he loved working with Mexicans in the movie "This is not a movie". Edward has a son, Ethan Page Furlong, born in 2006, from his relationship with Rachel Bella.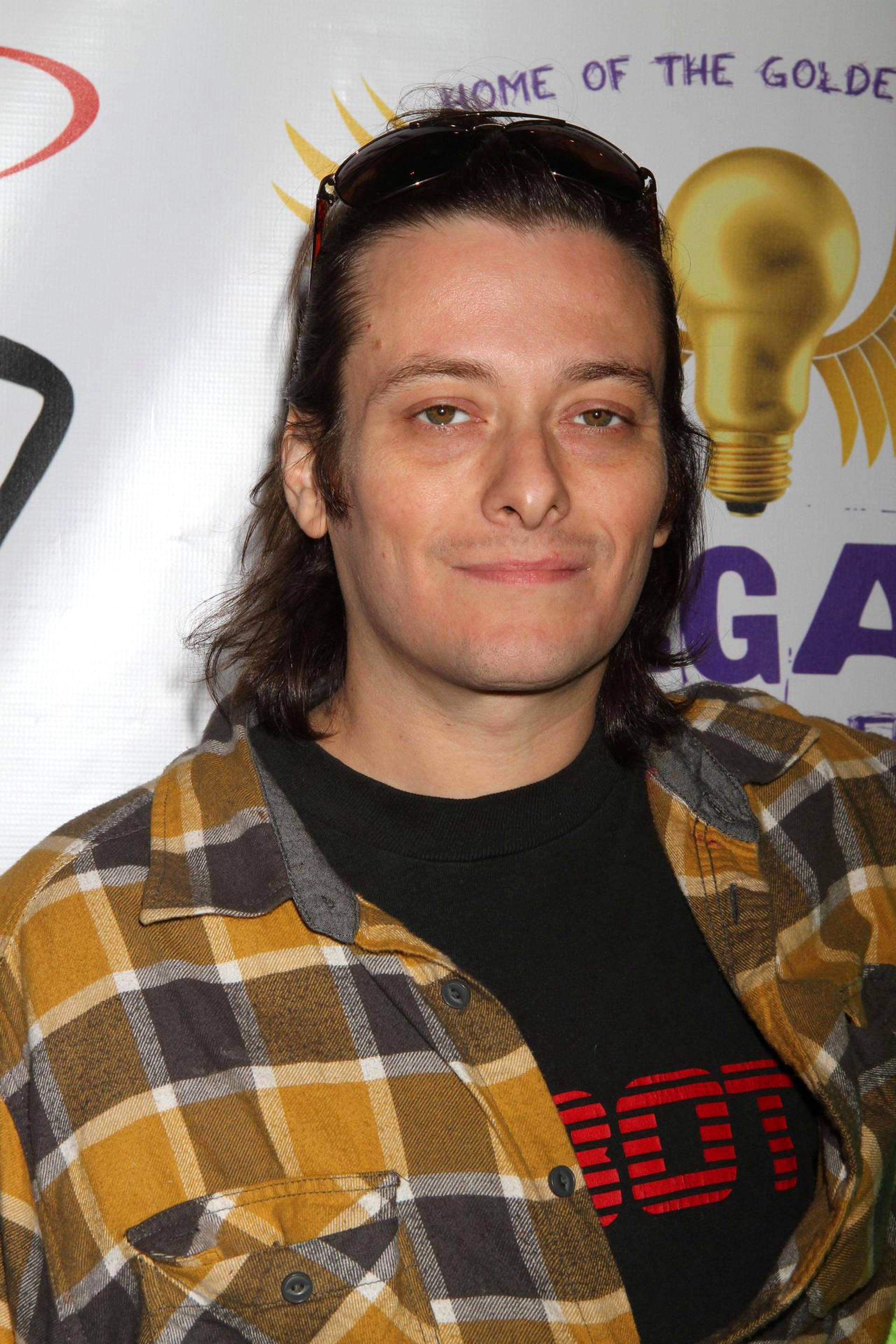 He had a promising career, due to the amount of work he had as a child, but now, at the age of 45, the Terminator 2 actor is not getting many roles. He had a brief appearance in CSI: New York and in Terminator: Dark Destiny, but that's about it.
Jessica Alba
The actress has two nationalities: Mexican and American, from her father Mark Alba, who is of Mexican descent and was an officer in the United States Air Force. Her mother, Cathy Alba, is of French-Canadian and Danish descent. Jessica suffered from anorexia and asthma as a child. In 2005, she appeared on People magazine's list of the 50 most beautiful people in the world.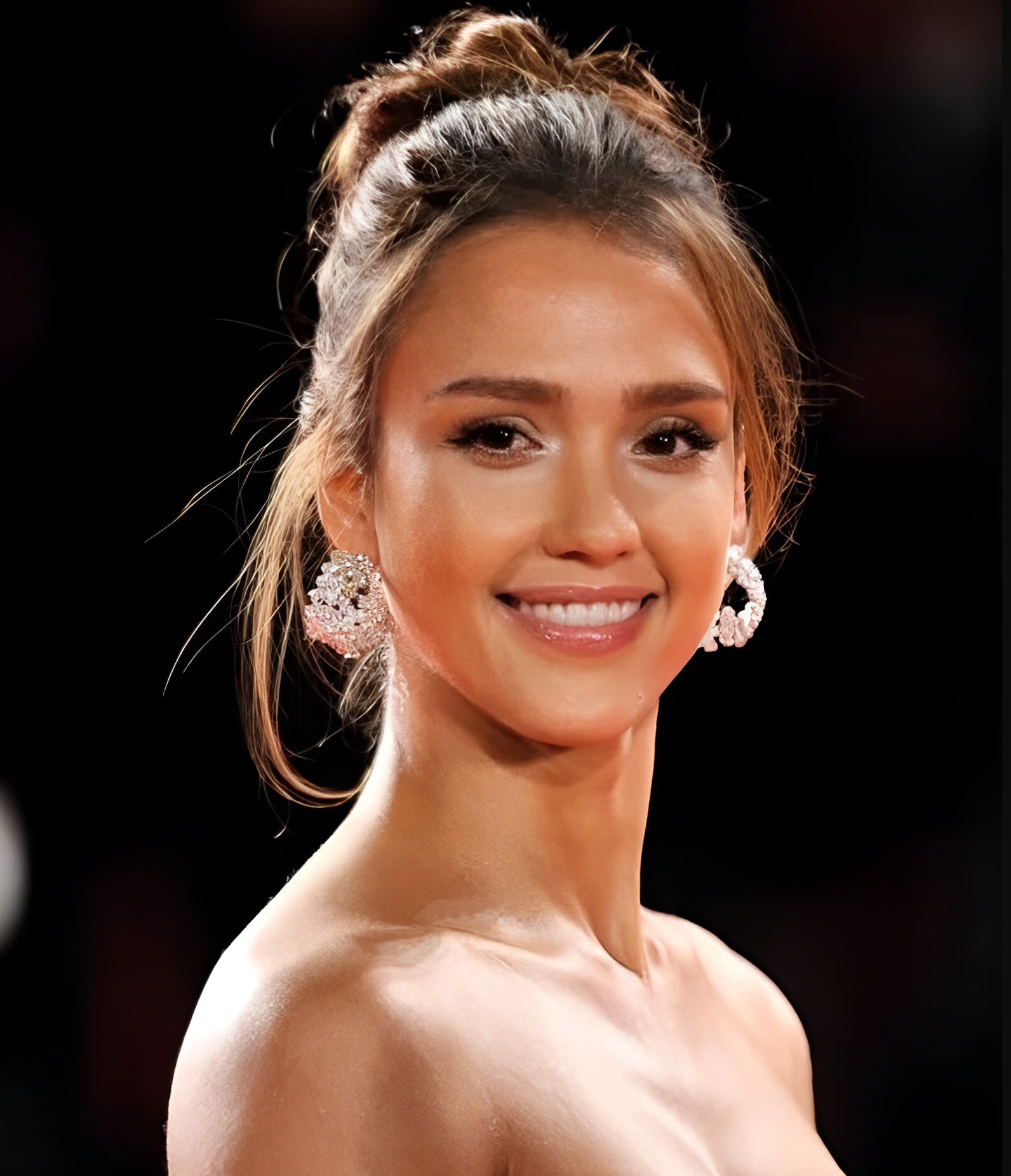 She made her television debut in 1994 with a recurring role as Jessica Vai in three episodes of the Nickelodeon comedy series "The Secret World of Alex Mack" and went on to act in several successful movies and series such as "Dark Angel," "Sin City," "Fantastic Four," "Into the Blue," "Machete," and "The Eye." The celebrity is the mother of 14-year-old Honor Marie with Cash Warren.
Selena Gómez
The American actress, songwriter, businesswoman, producer, stylist, and voice actress, Selena Gomez was born in the United States in 1992 and has undeniable Latin beauty due to her Mexican heritage. The star is the daughter of American Mandy Cornett and Ricardo Joel Gomez, of Mexican descent.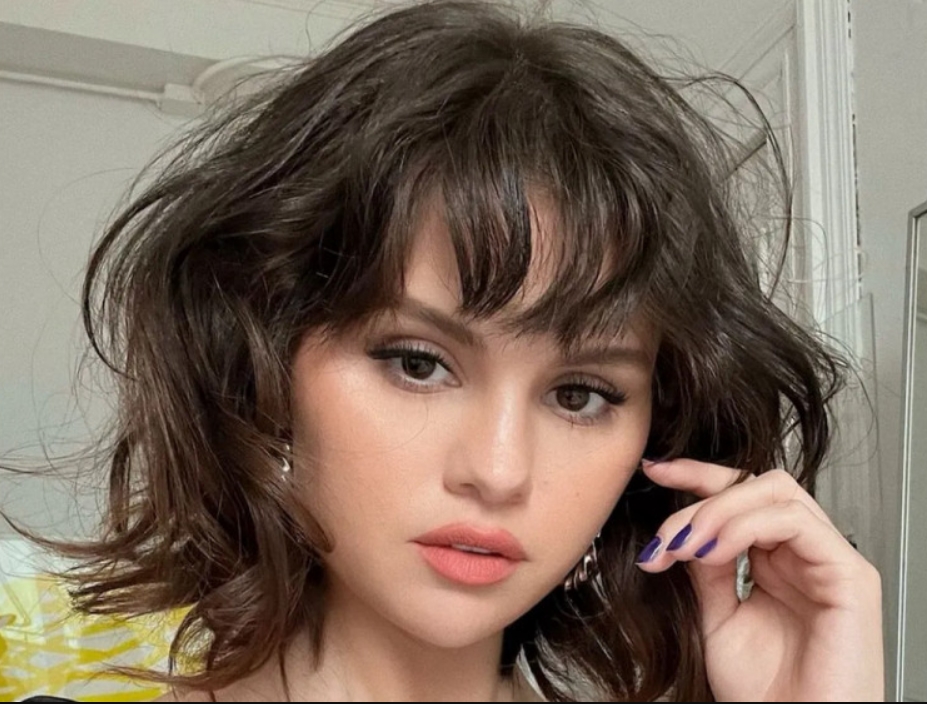 The star, who has achieved several successes in her professional career, has been recognized with the Billboard Woman Of The Year award. She has a large number of followers on social media and was already the most followed person on Instagram between 2015 and 2018.
Fergie
The rapper is a singer, songwriter, actress, television host, and fashion designer. She was born in California, and her ancestry includes English, Irish, Mexican, Native American, and Scottish heritage. She was raised as a Roman Catholic and was a cheerleader in high school. Additionally, she won spelling championships and was a Girl Scout.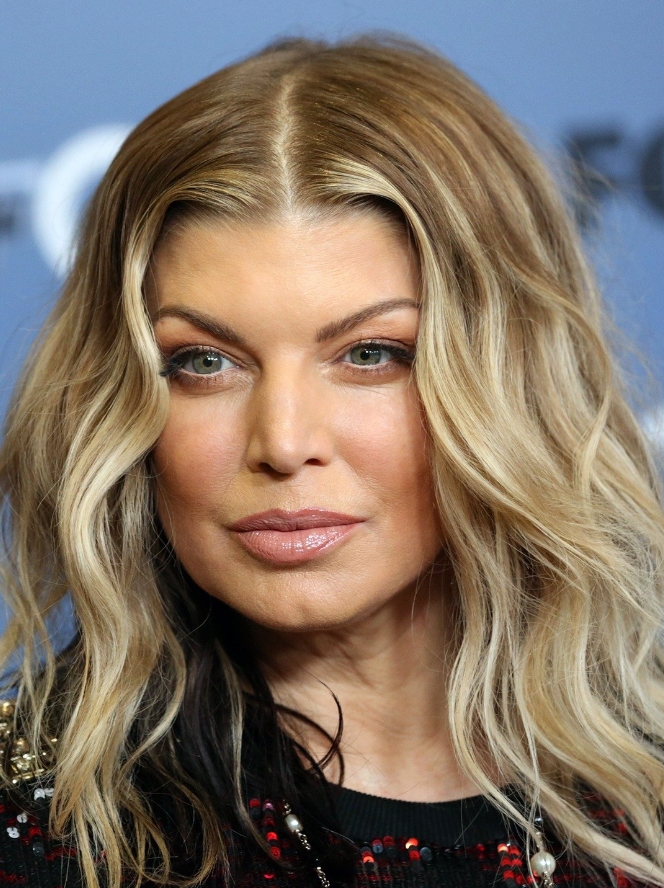 The international diva went through ups and downs until she became a pop star, being the muse of the explosive success of the Black Eyed Peas. Regarding her personal life, Fergie spent 13 years with Josh Duhamel, but the relationship ended in 2017. The couple has a friendly relationship and they have a son together named Axl Jack Duhamel, who is currently 9 years old and lives with his mother in Los Angeles, California.
Uma Thurman
The actress doesn't seem to be Hispanic. However, part of her roots are Latin. Her mother is the model "Nena" von Schlebrügge, who was born in Mexico City in 1941 after her parents moved to the country fleeing from the Nazis during World War II. "Nena" lived in the country for several years before moving to Sweden. Thurman's appearance is also due to her German, Swedish, and Danish ancestors.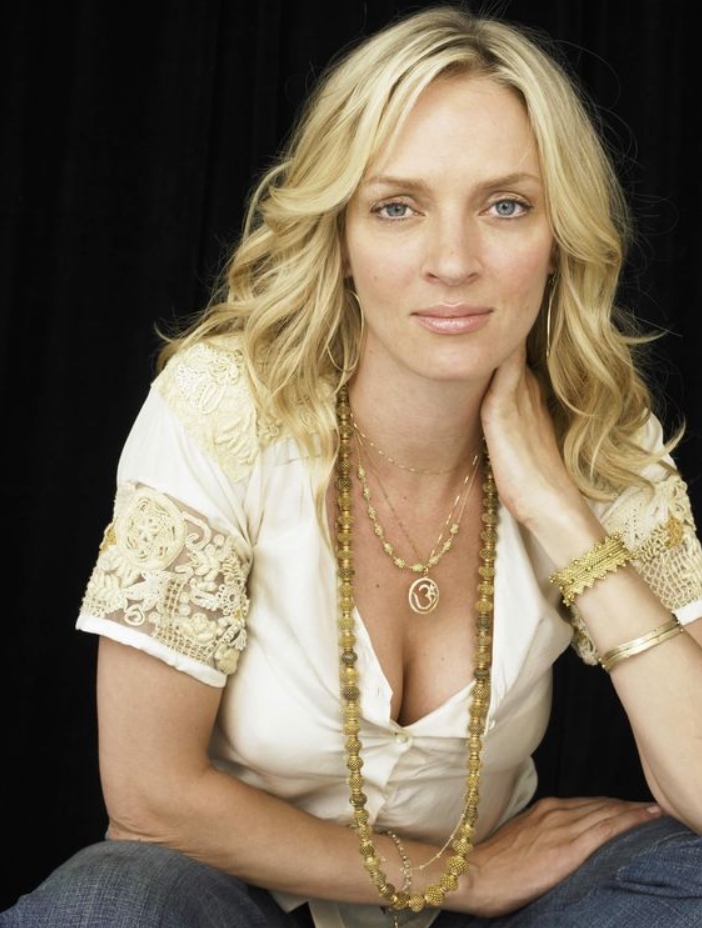 Karuna Thurman was born on April 29, 1970, in Boston, United States. The American actress was a Golden Globe winner and an Oscar nominee. She became famous for playing prominent roles in director and writer Quentin Tarantino's films, such as Pulp Fiction and, subsequently, Kill Bill, among other successful performances.
Alexis Bledel
It's hard to imagine that she could be Latina, but Alexis Bledel, who played this character in the TV series Gilmore Girls, has Hispanic genes on both sides of her family. The actress was born in Houston, Texas, to a Mexican mother and an Argentinean father. Alexis said that the fact that her parents were raised in Latin America greatly influenced the way she was raised herself.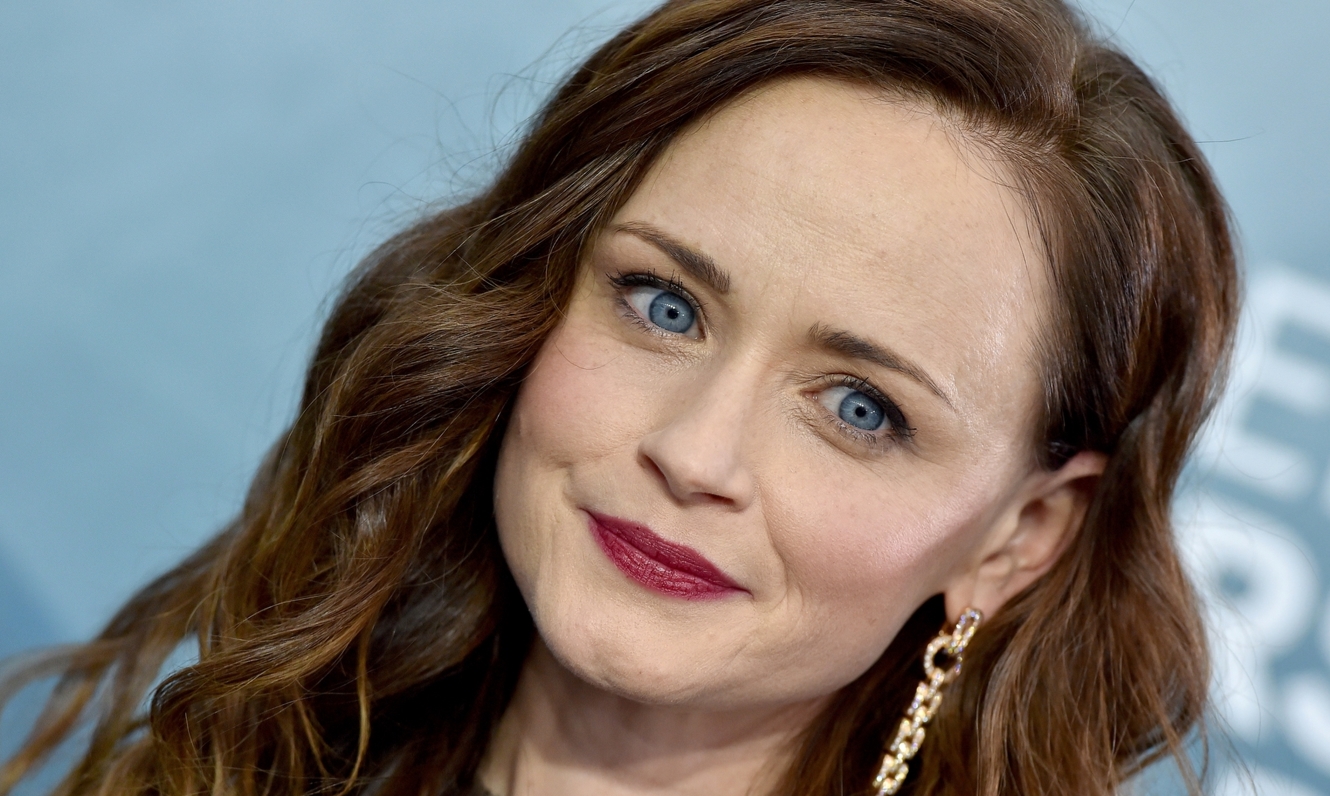 Although she pretended not to speak Spanish fluently in one episode, Bledel commented in an interview that Spanish was actually the primary language spoken in her home, so it's her first language. Due to her blue eyes and fair skin, Alexis said that most people would guess that she was Irish.
Sara Ramírez
The Grey's Anatomy actress was born in Mazatlán, Sinaloa, and has dual American-Mexican nationality. Her mother is of Irish origin, while her father is Mexican. The actress, who plays the role of orthopedic surgeon Callie Torres, won the role of comedian Che Díaz in the series available on HBO Max, with great humor and excellent reviews. The new character shakes up the plot and becomes one of the reasons to watch the show every week.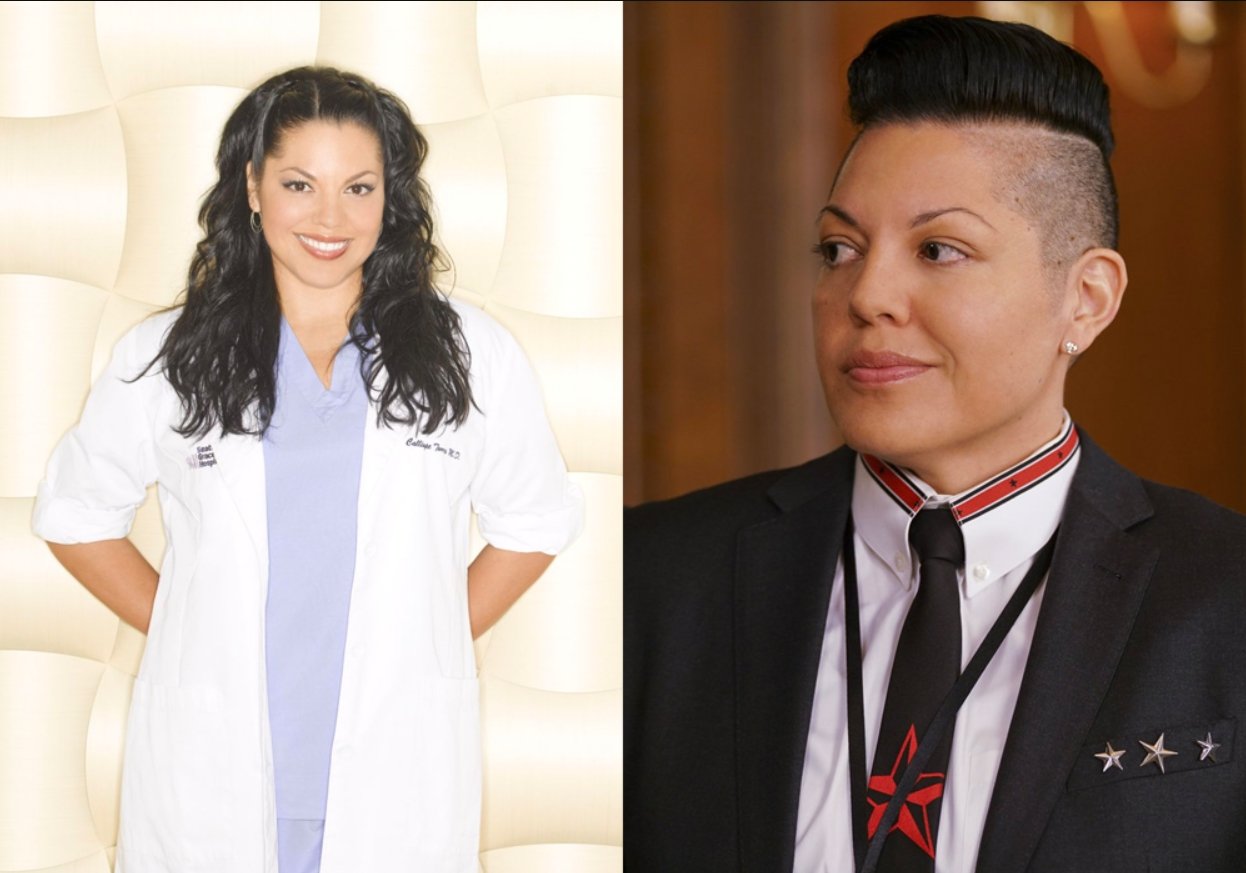 She is a comedian, hosts a podcast, and is a non-binary person whose gender identity does not fit as either male or female. In real life, Sara, now 47 years old, also uses her voice to advocate for social causes, particularly in the fight for LGBTQ+ rights. A successful artist, she is also a singer, a graduate of the renowned Juilliard School in New York, and has an EP, released in 2011, with four songs. One of them is called "La Historia".
Rebeca Marie Gomez
Becky G, also known as Rebeca Marie Gomez, is an American singer, songwriter, and actress of Mexican origin. She first gained recognition in 2011 when she began posting videos on the internet of herself doing covers of popular songs.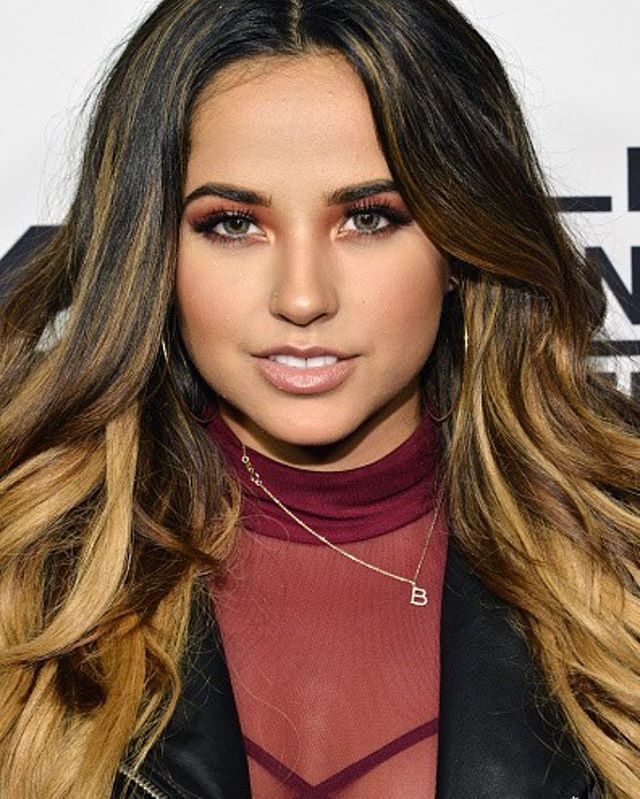 In 2017, while on tour with Fifth Harmony, Gomez suffered a "crazy fan attack" during a performance in Mexico City. When she stepped out of the hotel, several fans wanted to take photos with her. The social media celebrity, who has over 30 million followers, has been dating soccer player Sebastian Lletget for six years.