Judge Rejects Mark Meadows' Request To Transfer Georgia Case From State To Federal Court
A federal judge on Friday rejected former White House Chief of Staff Mark Meadows' request to transfer the Georgia election-interference case against him from state to federal court.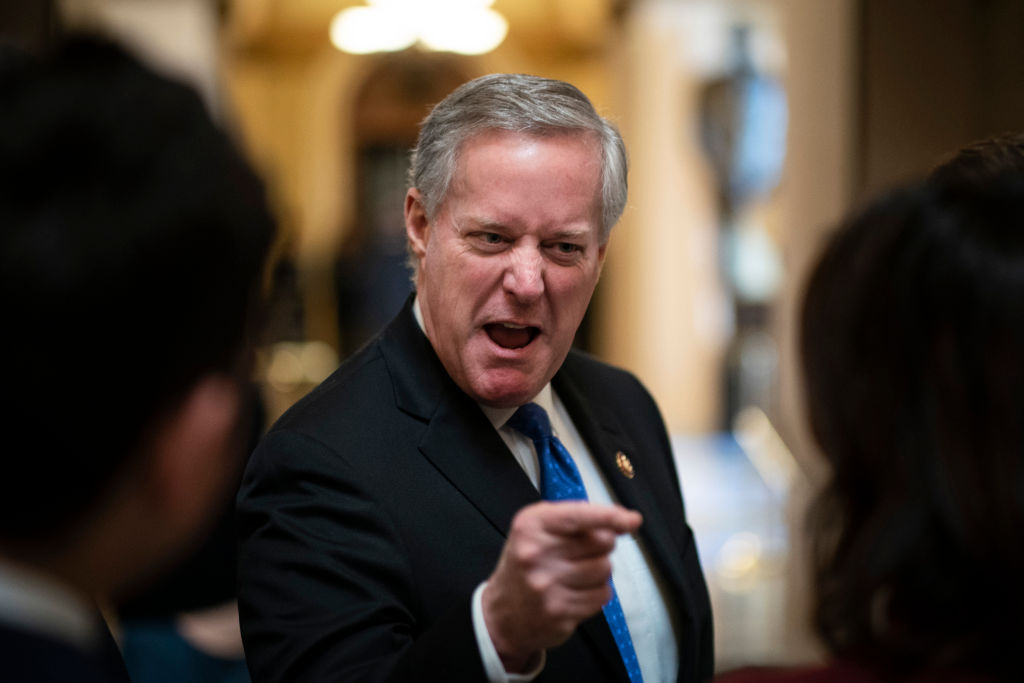 Meadows had sought this shift on the grounds that he was a federal officer at the time of the actions leading to his indictment.
Setback For Meadows
U.S. District Judge Steve C. Jones, based in the Northern District of Georgia, issued this decision, marking a setback for Meadows.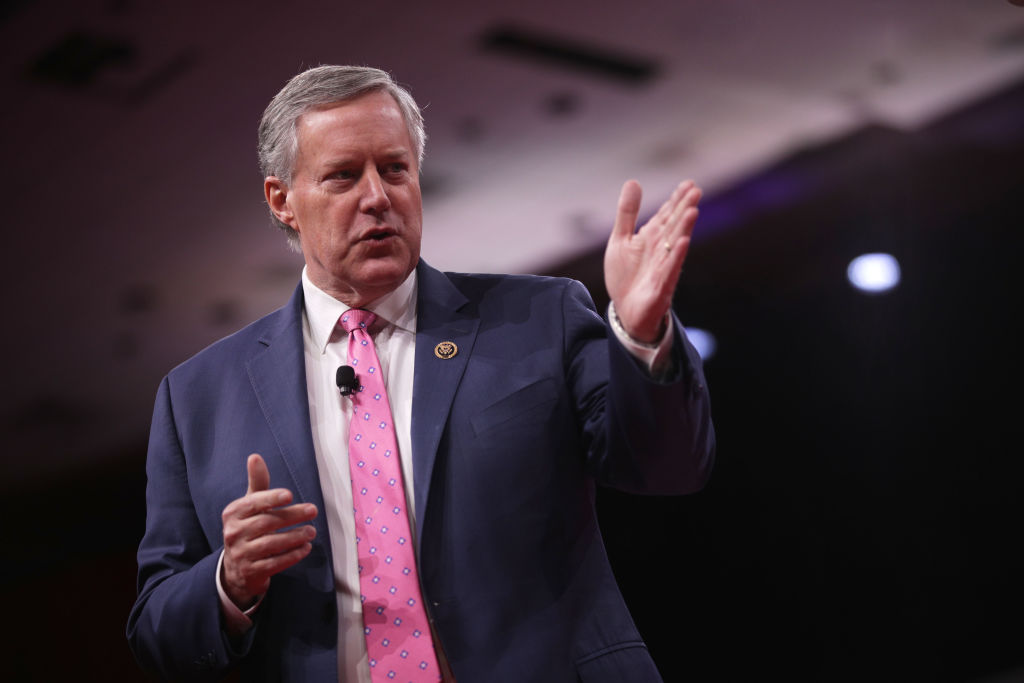 He had invoked a federal law that permits individuals charged with crimes committed during their official duties to be prosecuted in federal court, even for state law violations.
Meadows Hoped He Was Immune From His Actions
Meadows had hoped that a shift to federal court might lead to a swift dismissal of the case, as he argued that, as a federal officer, he was immune from prosecution for actions taken as part of his normal work.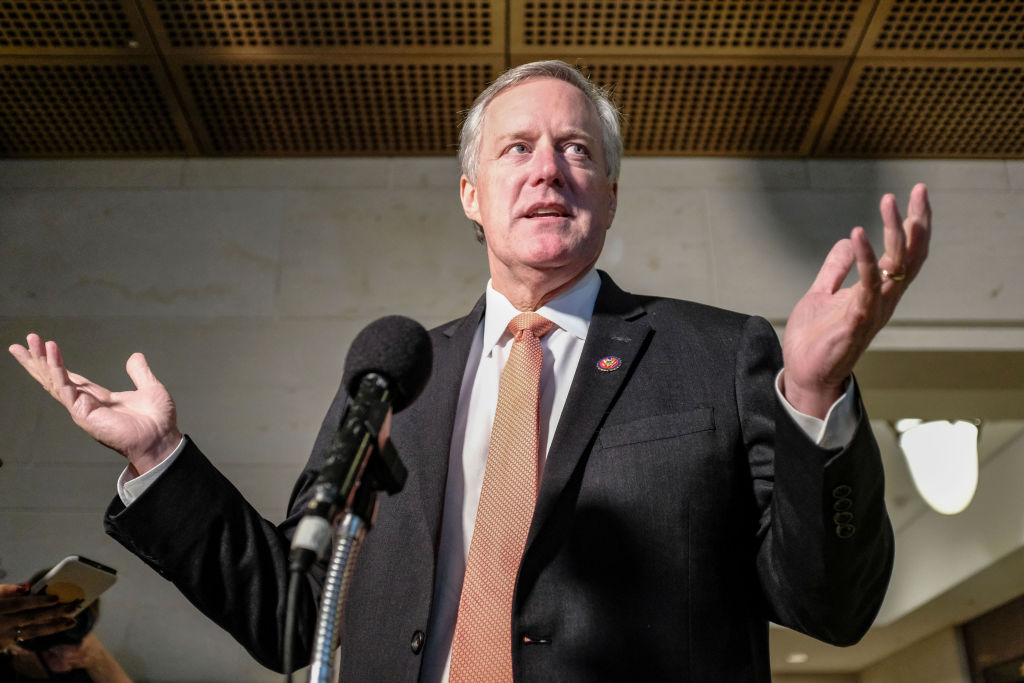 Georgia Indictment
The extensive indictment filed last month in Fulton County, Georgia, alleges that former President Donald Trump and 18 co-defendants, including Meadows, engaged in a far-reaching criminal enterprise to unlawfully overturn Trump's defeat in the 2020 presidential election in Georgia.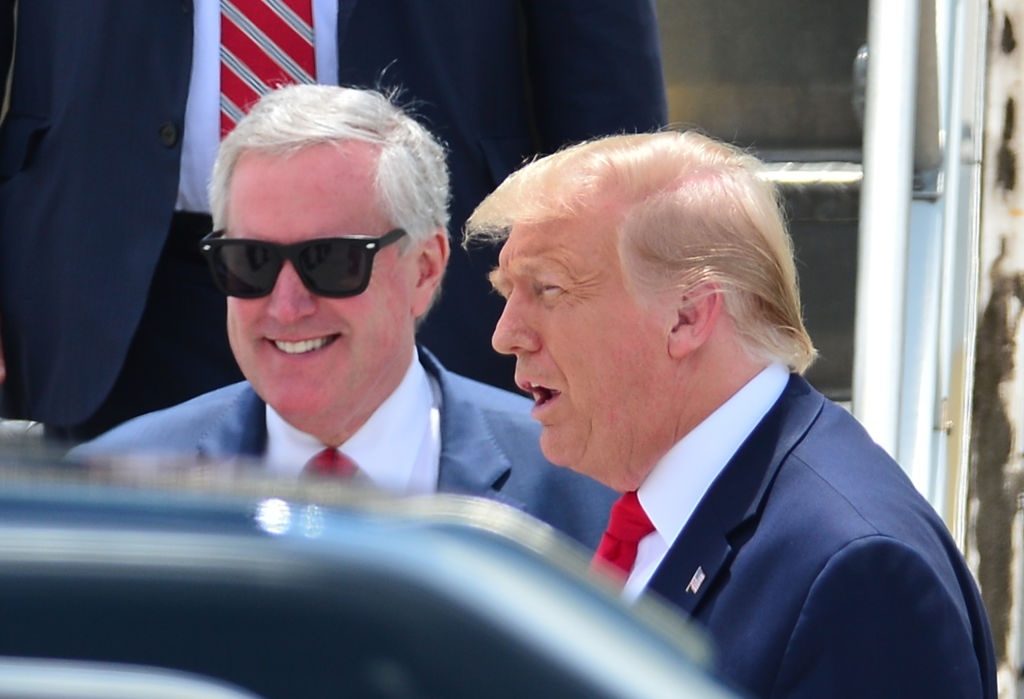 The Weight Of The Decision
This decision is the first significant ruling in the Georgia case, which will involve defendants appearing regularly in both state and federal courtrooms to address pretrial matters in the coming weeks. This underscores the case's complexity and the potential for delays before it reaches a jury trial.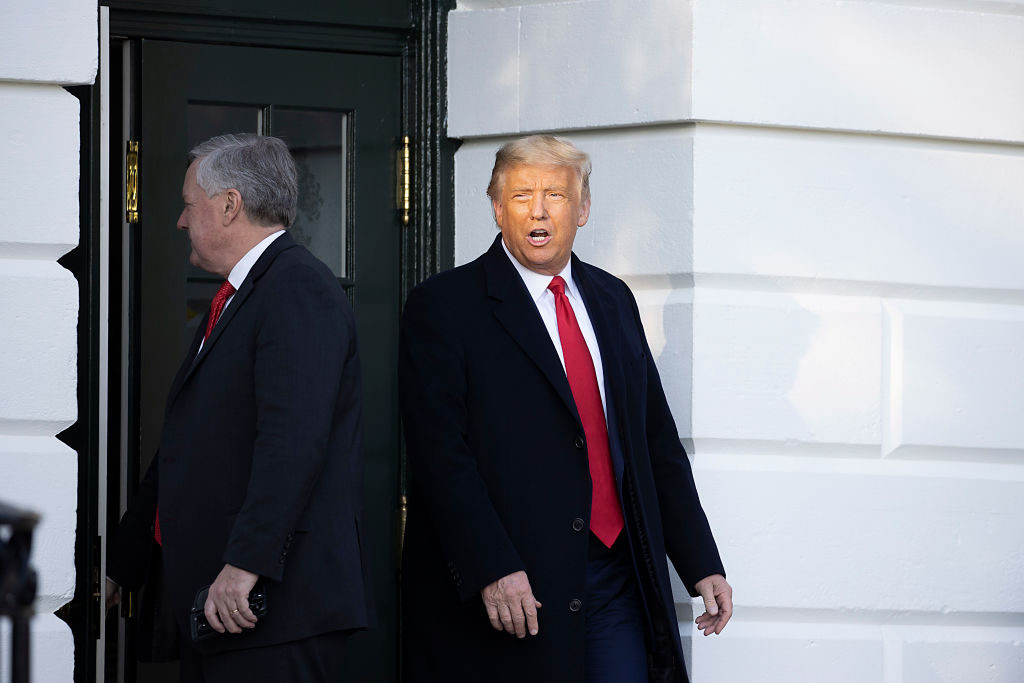 The August 28 Hearing
Jones' ruling also has implications for four other co-defendants who sought to transfer their cases to federal court. During Meadows' August 28 hearing, Jones indicated that his decision would set a precedent for other cases. Although Trump has not pursued removal, this decision could pose challenges for him if he chooses to do so.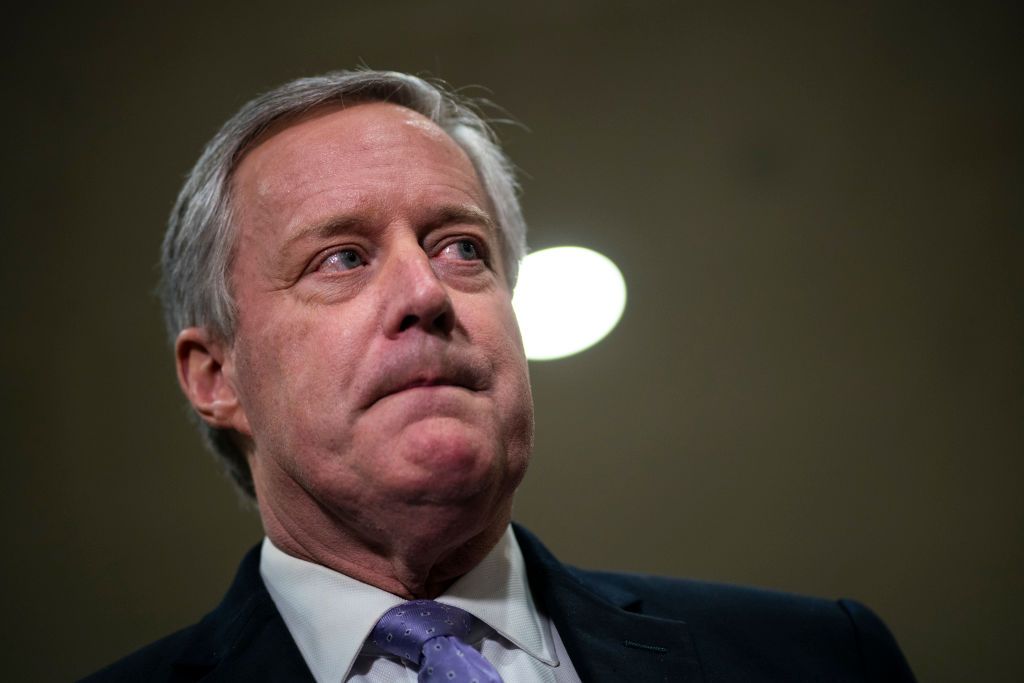 Fani T. Willis
The ruling represents a victory for Fulton County District Attorney Fani T. Willis, who will keep the case in Fulton County Superior Court. This allows her to retain her home-court advantage, as she is familiar with the judges and will follow established state, not federal, procedures during the trial.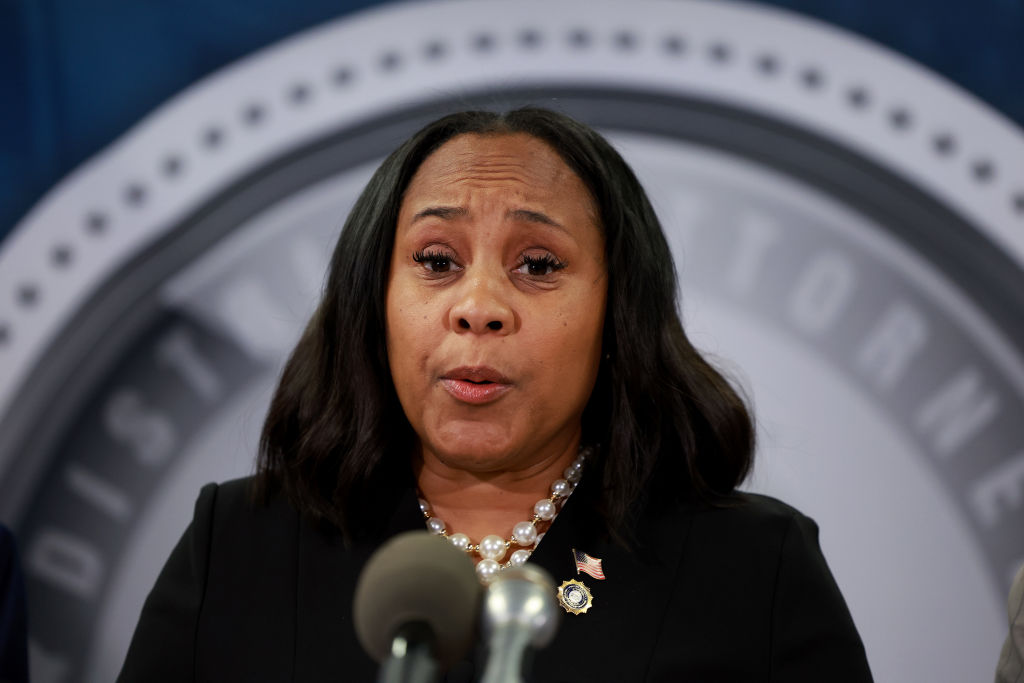 Claiming Immunity
If Meadows had succeeded, the next step for Jones would have been to consider Meadows' request to dismiss the case outright using a legal principle similar to the one he relied on for removal — claiming immunity from prosecution as a federal officer.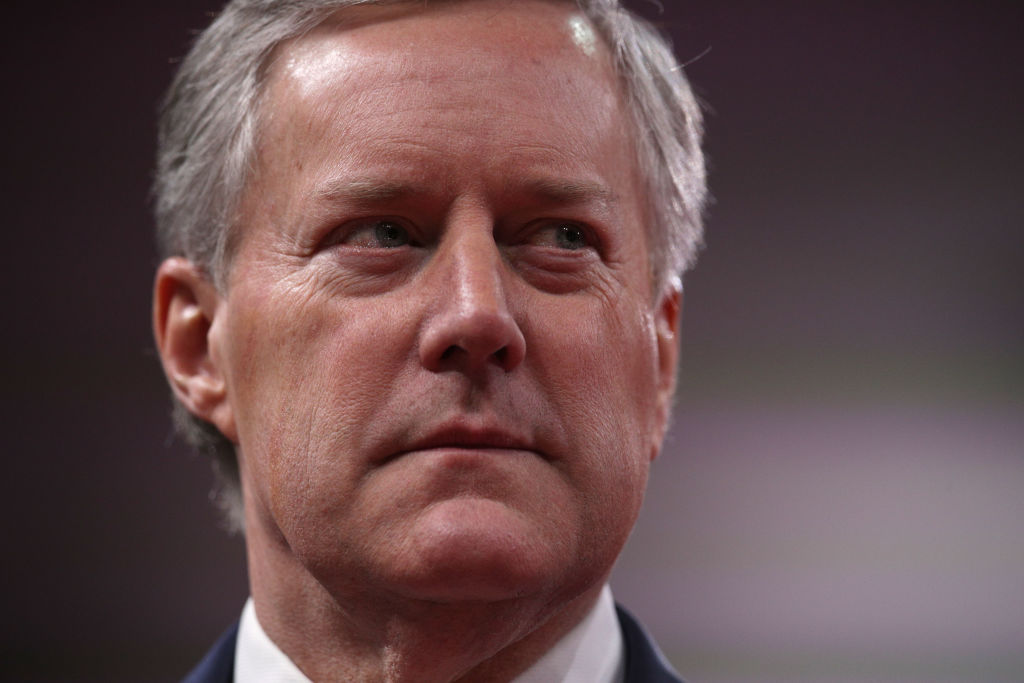 The U.S. Supreme Court Could Review The Issue
Now, Meadows' case will proceed in Fulton County Superior Court, with no opportunity to make this argument. However, he can appeal the decision to the 11th Circuit, a notably conservative court that may have a different perspective than Judge Jones, who was appointed by Barack Obama. Ultimately, Meadows could seek review of the issue from the U.S. Supreme Court.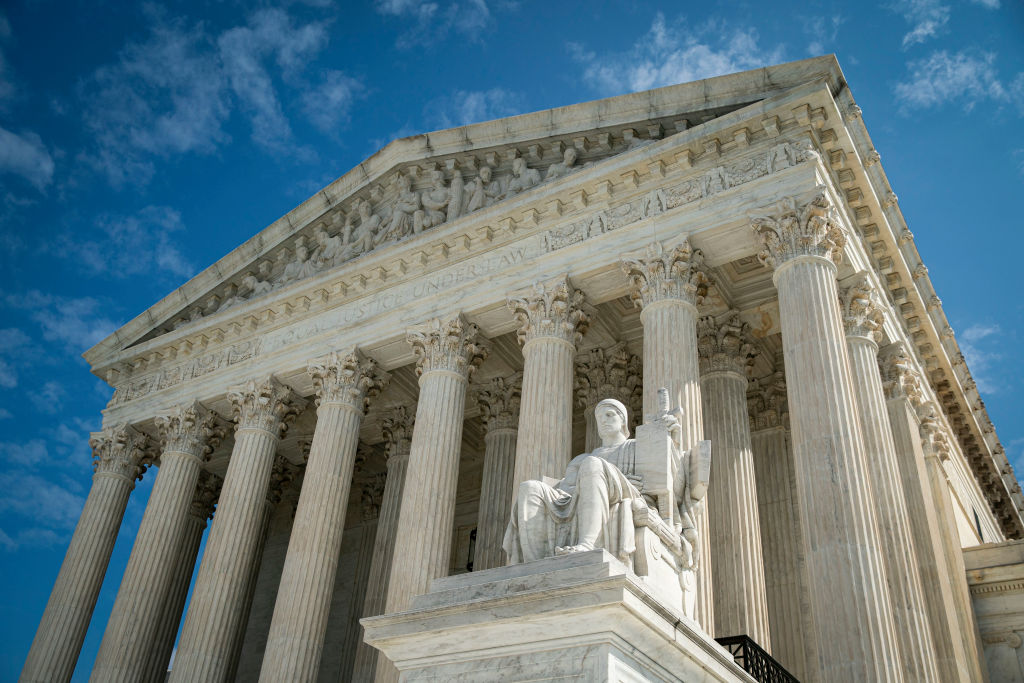 Trump's Fourth Indictment
This Georgia case marks the fourth criminal indictment against Trump this year. Special Counsel Jack Smith has brought two federal cases against him, one in Washington alleging election interference and the other in Miami alleging mishandling of classified documents post-presidency.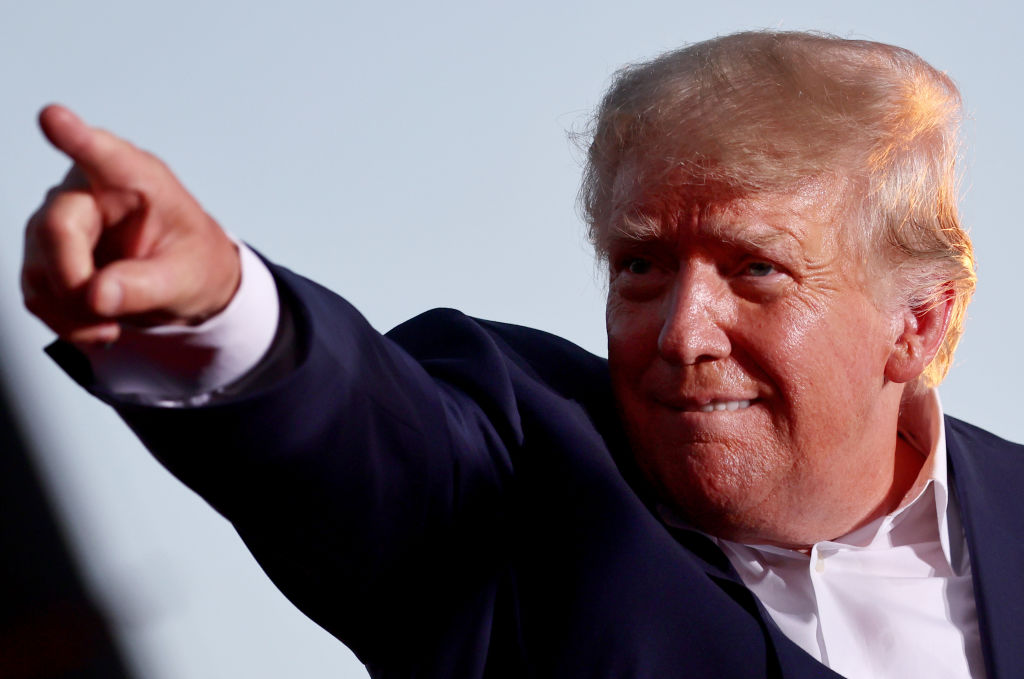 Trump is also charged in New York with falsifying business records related to hush money paid to adult film actress Stormy Daniels before the 2016 presidential election. A federal judge previously rejected Trump's attempt to move that case from state to federal court.
Charges Relating To Trump's Personal Life
Trump contended that he reimbursed lawyer Michael Cohen for making payments to Daniels after taking office to protect his presidency, asserting he was acting as a federal official. However, U.S. District Judge Alvin K. Hellerstein ruled that the charges pertained to Trump's personal life and did not involve his official duties as president.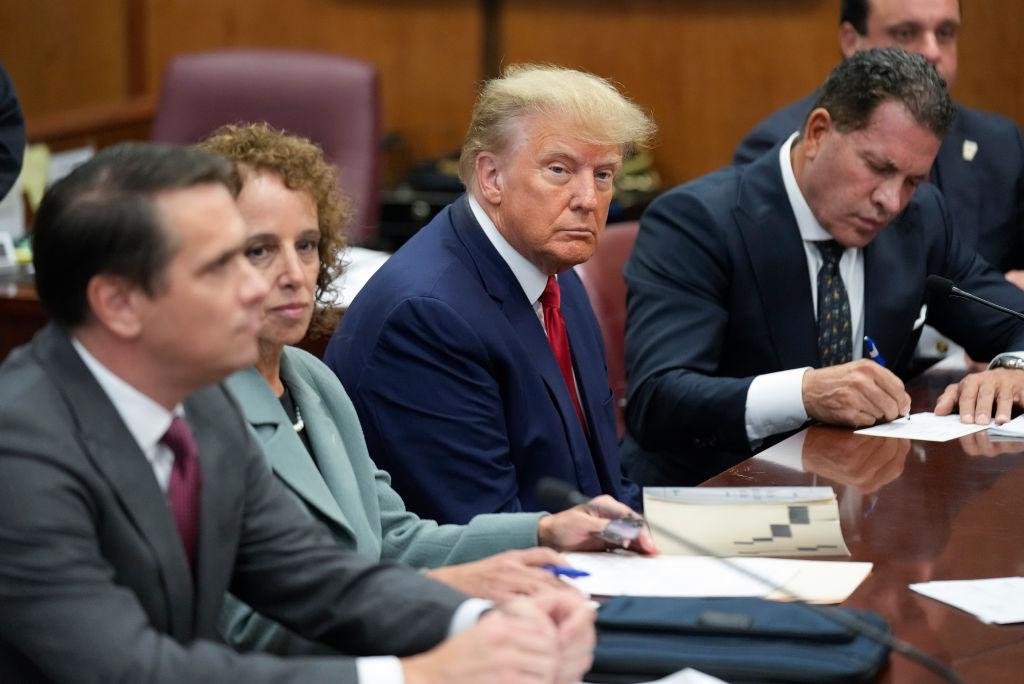 The Four Defendants Wanted Their Cases In Federal Court
Four defendants in the Georgia case, including former Justice Department official Jeffrey Clark, former Georgia Republican Party chairman David Shafer, Georgia state Sen. Shawn Still (R), and Cathy Latham, former GOP chair for Coffee County and a member of the Georgia Republican Party's executive committee, have also sought to transfer their cases to federal court.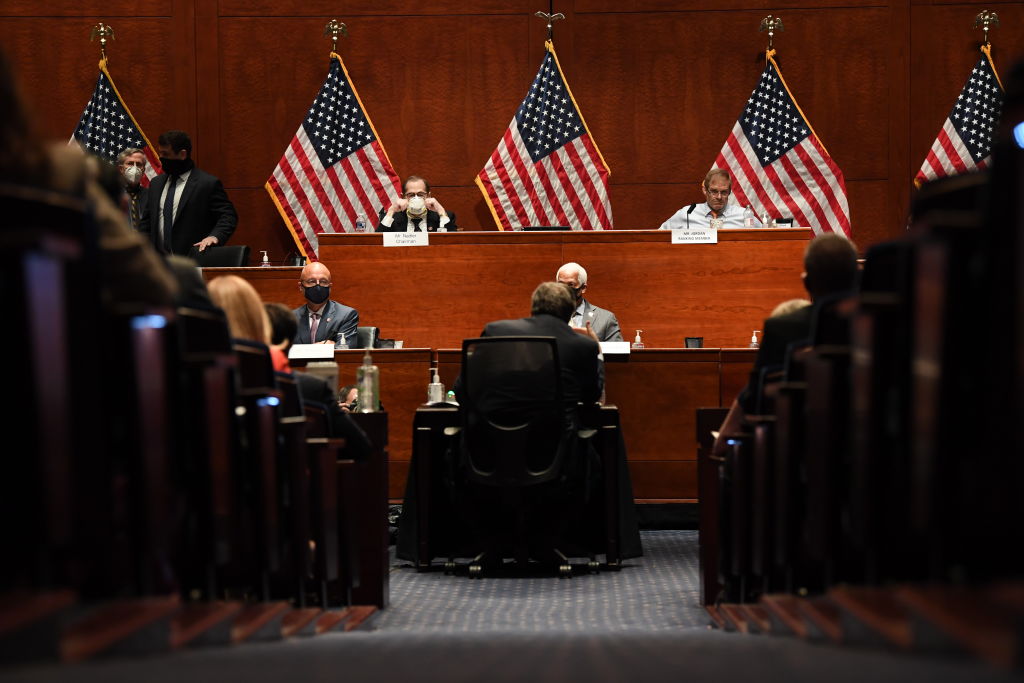 These individuals were pro-Trump electors in 2020, and Latham was also charged for her alleged involvement in permitting outsiders to copy sensitive election equipment hard drives in Coffee County.
Meadows' Actions
The 98-page indictment describes several actions taken by Meadows in the weeks following Trump's defeat in the presidential election, including meetings with state lawmakers in Michigan and Pennsylvania and a visit to a Georgia location where absentee ballot signatures were being verified.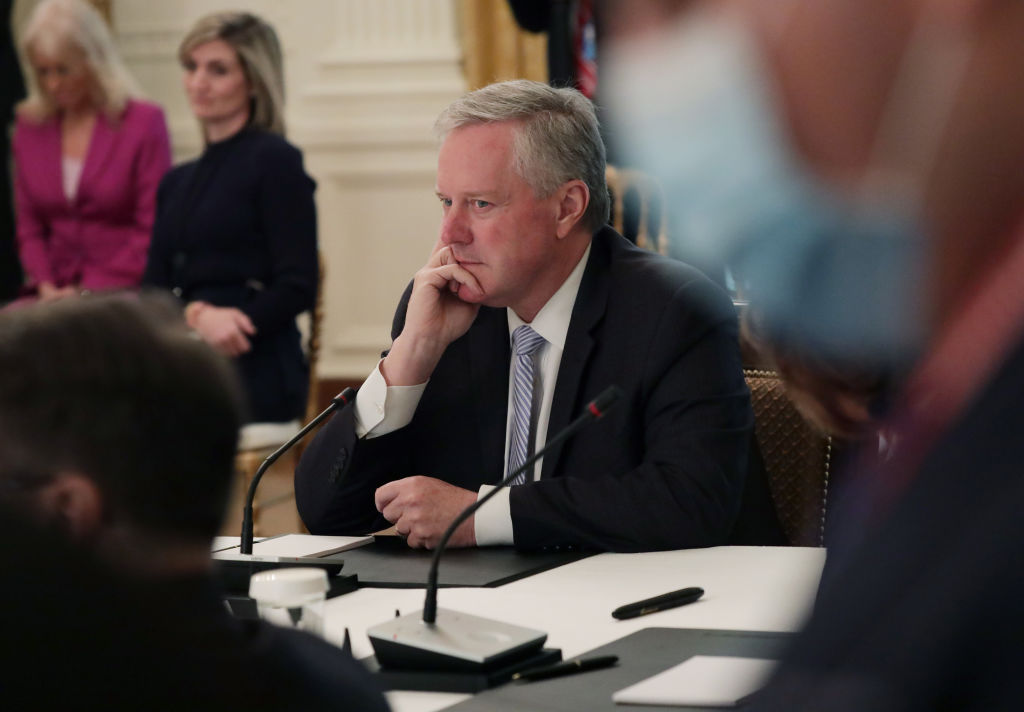 The indictment alleges that these actions were part of an illegal racketeering conspiracy to overturn the election results.
The Judge Was Skeptical
The indictment also accuses Meadows of illegally soliciting a public official to violate his oath by participating in a phone call with Georgia Secretary of State Brad Raffensperger (R) on January 2, 2021. During the call, Trump expressed a desire to "find" enough votes to reverse his loss to Biden.
During Meadows' August 28 hearing, Judge Jones appeared skeptical of Meadows' argument that he was merely "trying to land the plane" by participating in meetings and calls related to Trump's defeat.
Prosecutors presented evidence showing Meadows' involvement in efforts to coordinate electors for states and his use of the word "we" during the call with Raffensperger. Meadows testified that he was referring to the campaign, excluding himself.
"No Distinction"
At one point during the hearing, Jones pressed Meadows's lead attorney, George J. Terwilliger III, on whether he believed there were any limitations to what Meadows could do in his role as Trump's chief of staff. Terwilliger essentially answered in the negative, characterizing Meadows as Trump's "alter ego" and consistently acting as a "federal authority" of the executive branch.
This assertion drew criticism from Donald Wakeford, an assistant Fulton County district attorney, who cited the federal Hatch Act, which explicitly prohibits government officials from using their positions to influence an election. Wakeford argued that Meadows saw "no distinction" between his White House responsibilities and the Trump campaign.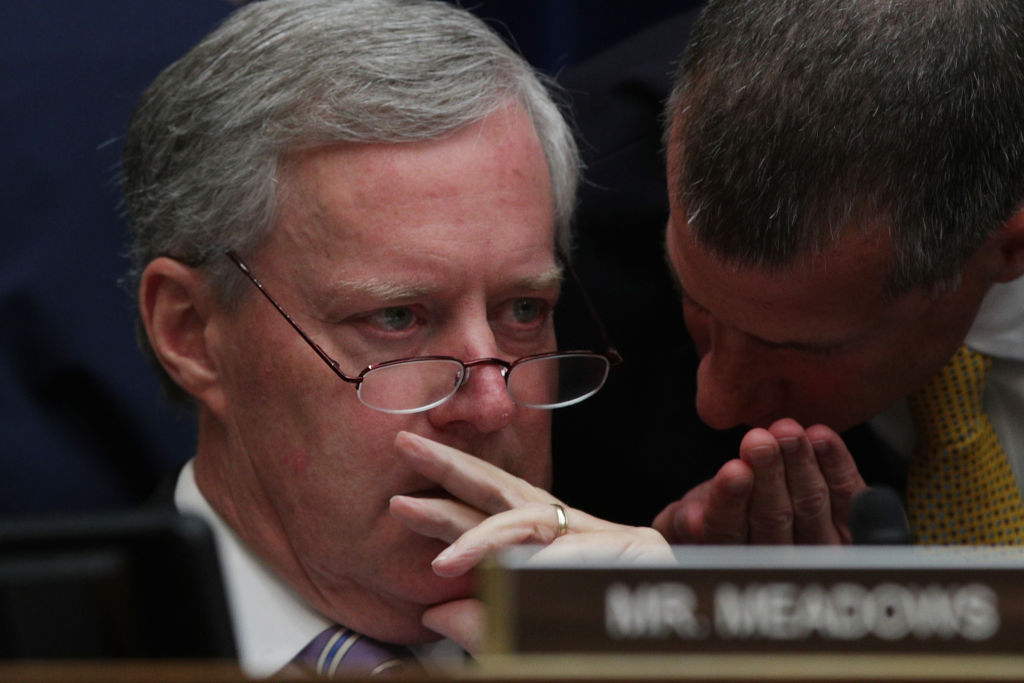 The day after the hearing, Judge Jones asked both parties to submit briefs.