The Brazilian Footballer Who Murdered His Girlfriend and Still Managed to Join a New Soccer Club
In the world of professional sports, there are moments that leave us questioning the boundaries between talent and personal conduct.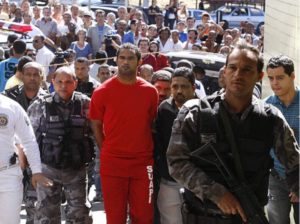 One such incident involves a Brazilian soccer player who allegedly took his girlfriend's life yet still managed to secure a contract with another soccer team. Join us as we delve into the story of this Brazilian goalkeeper, Bruno Fernandes De Souza. 
Who is Bruno Fernandes De Souza?
Bruno Fernandes de Souza, commonly known as Bruno, is a Brazilian professional footballer who primarily played as a goalkeeper. He was born on December 23, 1984, in Ribeirão das Neves, Minas Gerais, Brazil.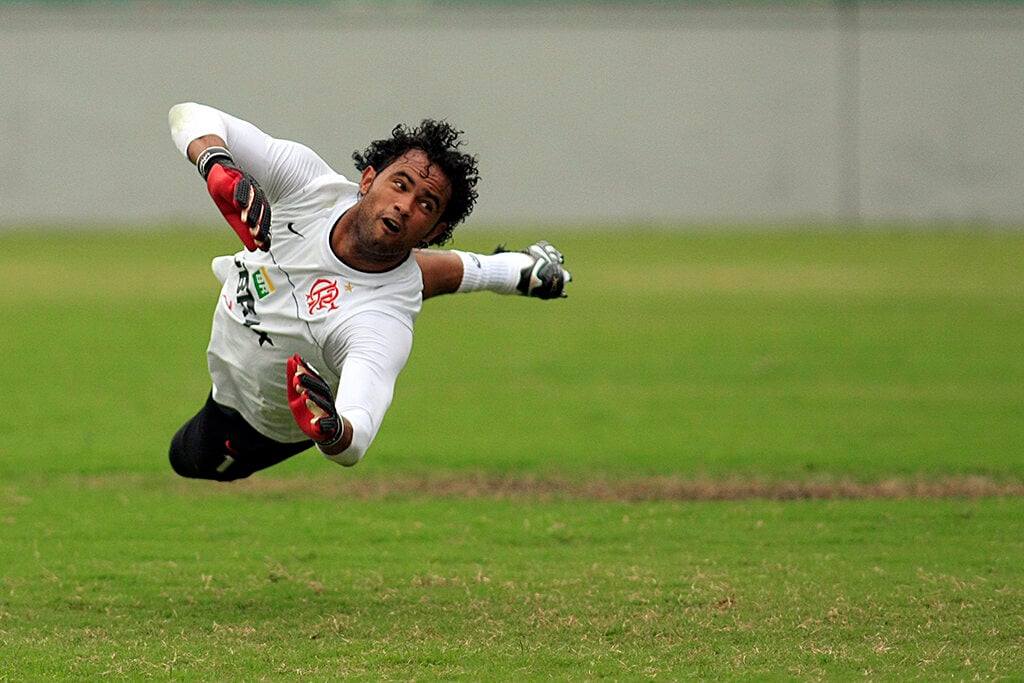 Bruno gained prominence during his time with Clube de Regatas do Flamengo, one of Brazil's most successful football clubs. He is married to Dayana Rodrigues, and they have two children. 
A Horrifying Turn of Events
In 2010, Bruno Fernandes de Souza lived a life that many people only dream about. He was a highly accomplished Brazilian soccer player at the time, serving as goalie and team captain for Flameng. Bruno, who was only 24 years old, was a rising star in the sport.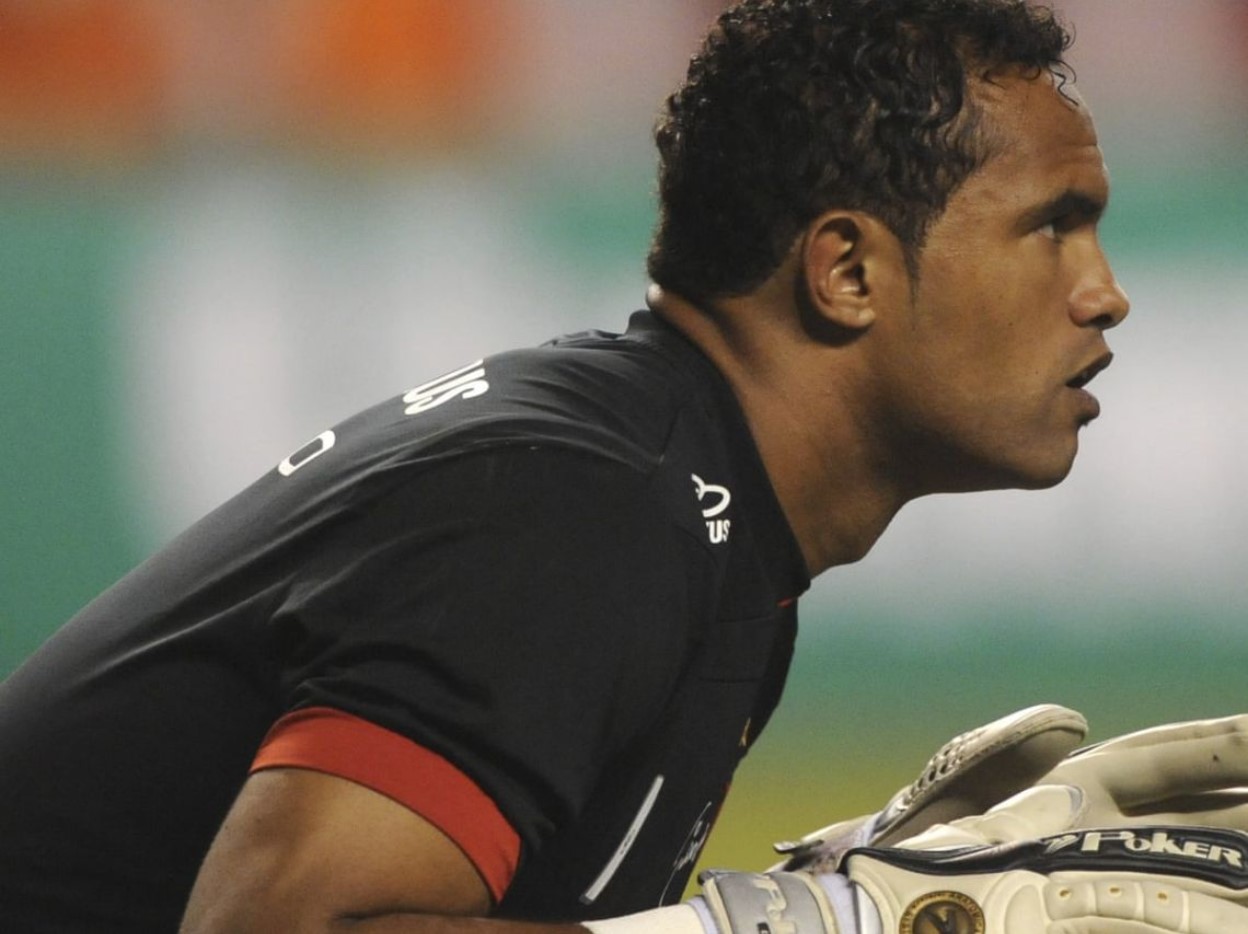 There was even discussion of him being selected as one of his country's representatives for the 2014 World Cup. However, in July 2010, Flamengo shocked the soccer world by suspending Bruno.
How It All Started
Bruno was named as the alleged mastermind behind the heinous murder of Eliza Samudio, who was not only his mistress but also the mother of his youngest child. The fatal events occurred after Bruno, who was already married to Dayana Rodrigues and fathered her two children, met Eliza at a party.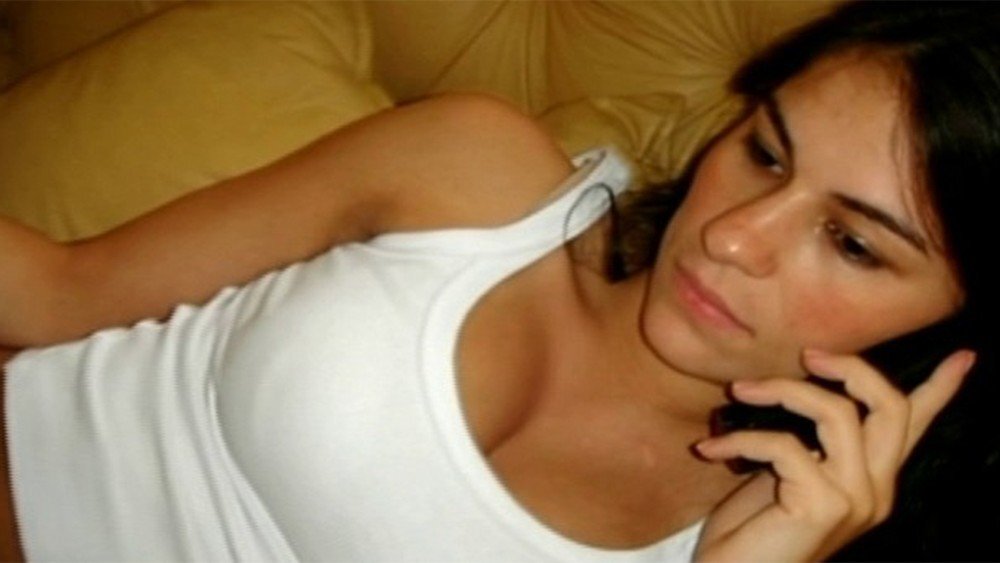 Their affair resulted in an unexpected pregnancy, creating a complicated and stressful situation. Bruno wanted Eliza to have an abortion, and when she refused, Bruno ended their romance.
Child Support Payments
After Eliza Samudio gave birth to a son in February 2010, Bruno refused to recognize paternity. In response, Eliza initiated a paternity suit, and the situation quickly escalated.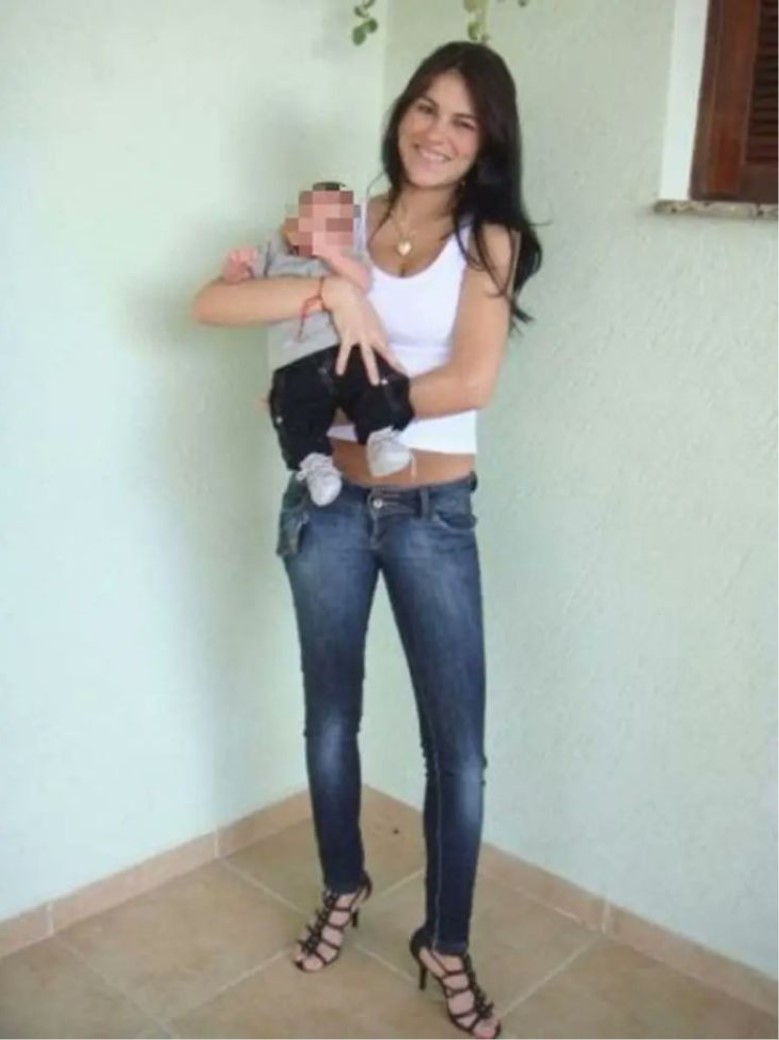 Several months after giving birth, Eliza was taken from Rio de Janeiro to a ranch in Belo Horizonte, a six-hour drive away, where she assumed she would meet Bruno. Instead, Bruno's friends and family allegedly tortured and killed her upon arrival.
She Had Previously Gone to the Police
Eliza Samudio had sought help from police before her abduction on June 4, 2010. She said that she was detained against her will by Bruno Fernandes de Souza and his friends, who coerced her into using an illegal abortion medicine.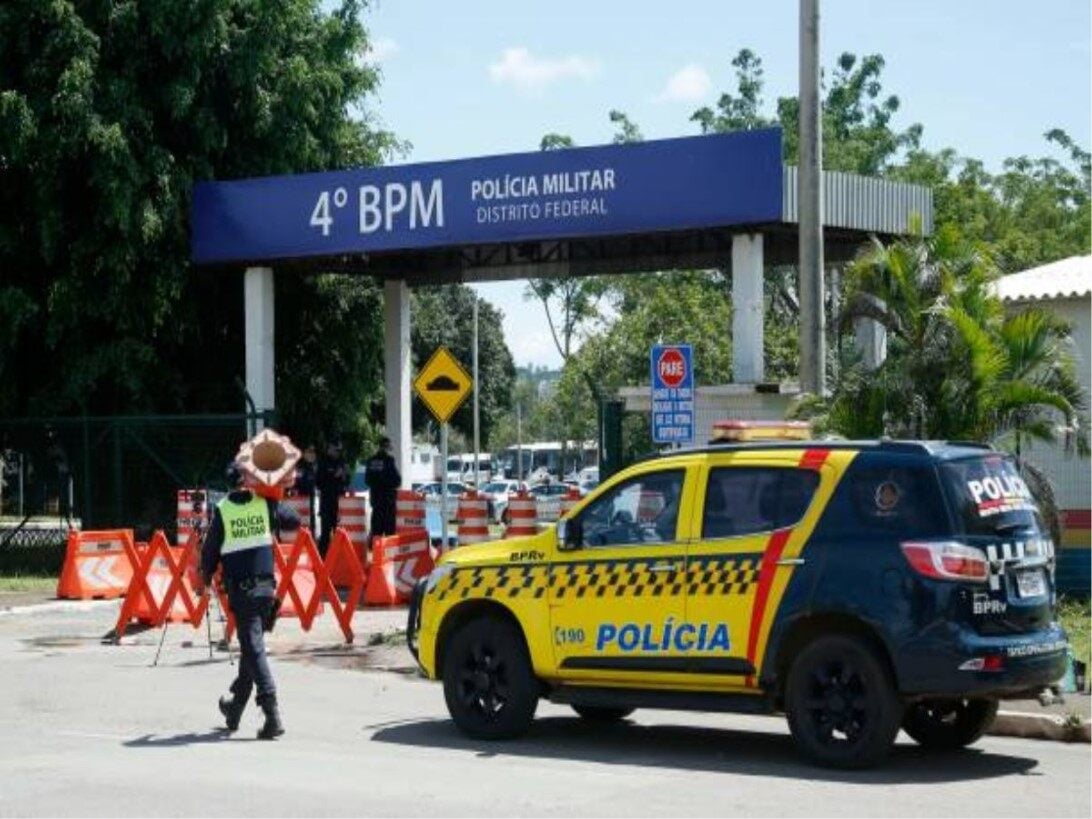 During this time, Bruno allegedly exhibited his violent side by threatening Eliza with a gun to her head. He made a series of frightening threats to her life, underlining that she had no idea the magnitude of his anger.
A Horrific Murder
According to police allegations, Bruno's young cousin, Jorge Rosa, allegedly assisted in the transfer of Eliza to former military policeman Santos, who was accused of torturing her in cruel and inhumane ways.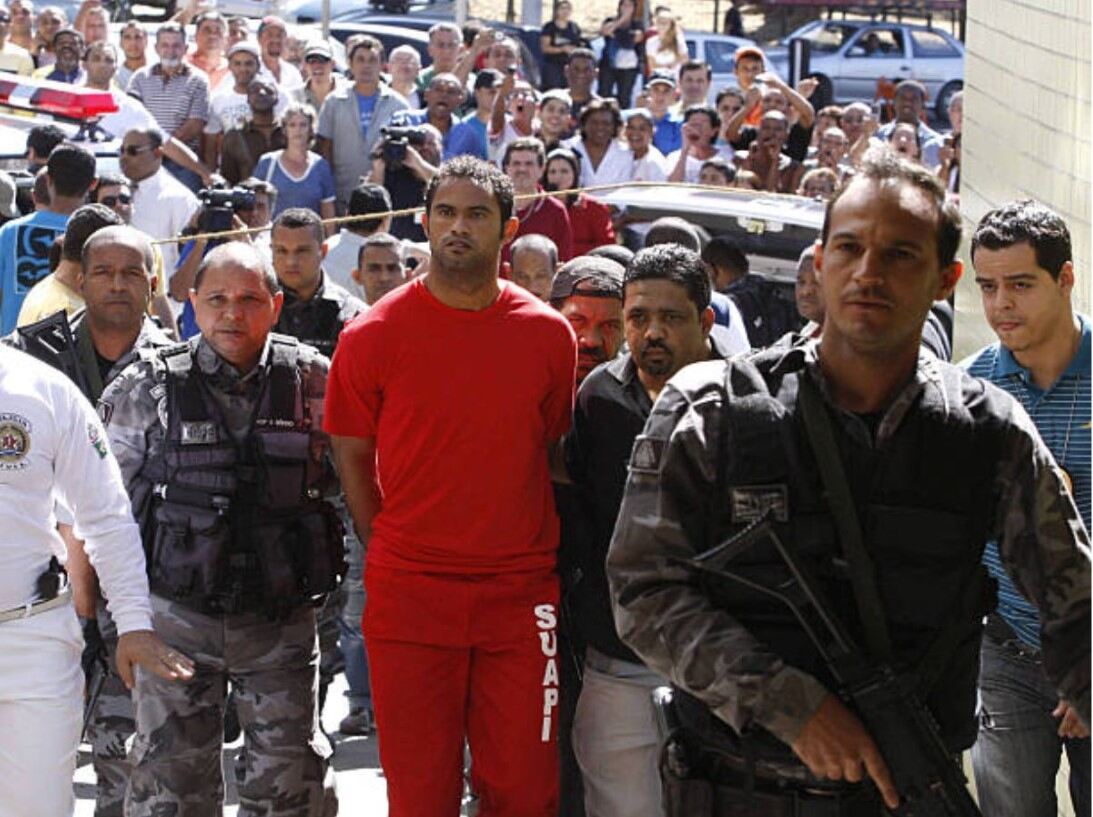 Santos allegedly strangled Eliza to death in front of her four-month-old child while playing loud music to drown out her screams. Detective Edson Moreira, who was involved in the inquiry, described the atrocities against Eliza as almost unimaginable.
Convicted and Found Guilty
In March 2013, Bruno Fernandes de Souza was sentenced to 22 years and three months in prison. This verdict came after a court convicted him of various offenses, including ordering the murder of Eliza Samudio, concealing her body, and kidnapping their young son.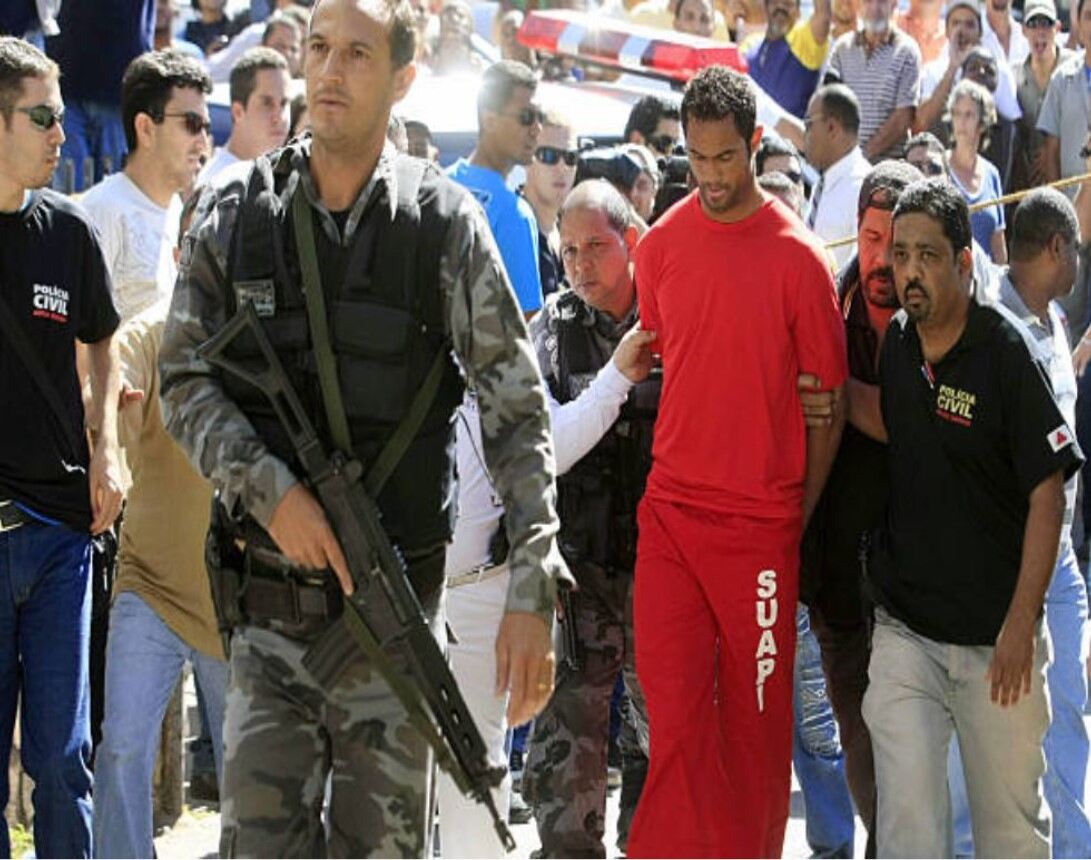 Following the investigation, authorities discovered Eliza's four-month-old infant in a slum region of Belo Horizonte. Dayane, Bruno's wife, is accused of leaving the child there. Subsequent DNA tests verified Bruno's paternity, prompting the decision to place the child in the care of Eliza Samudio's mother.
A Semi-Open Prison Term
Bruno's closed prison term was changed to a semi-open one in July 2019. Prisoners are allowed to work outside the prison during the day but must return each night.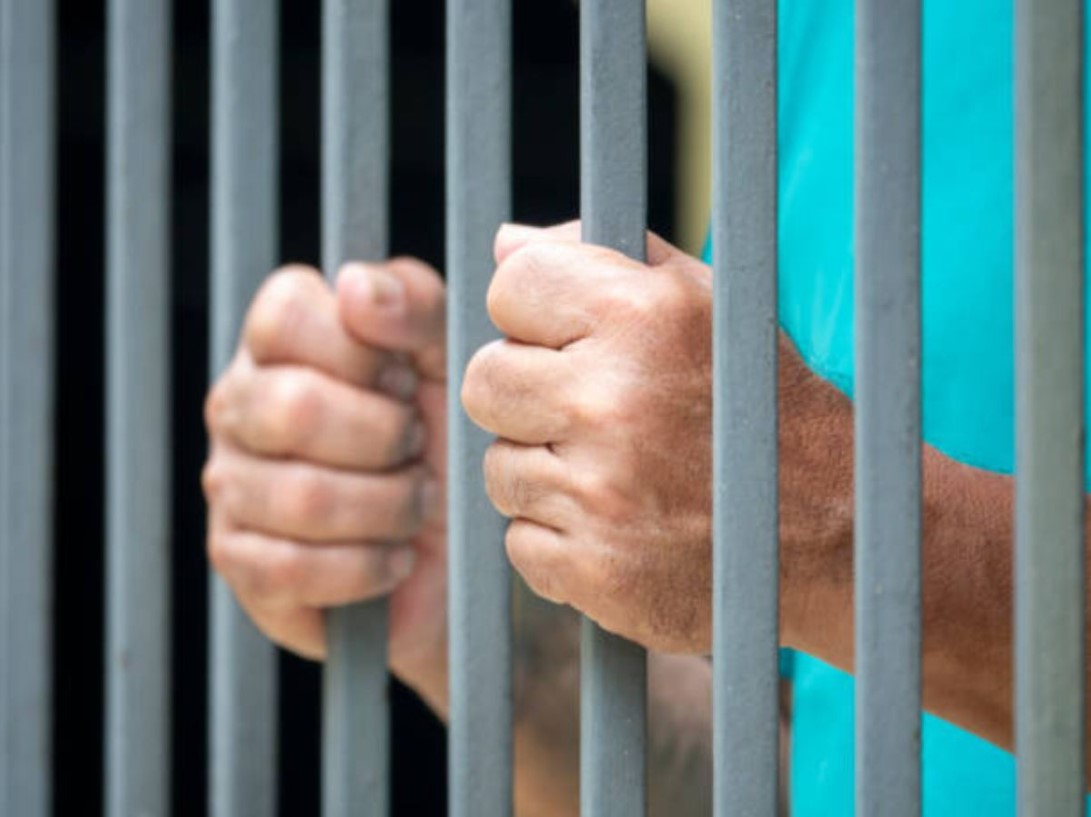 Furthermore, in January 2023, the Rio de Janeiro Court of Justice granted Bruno parole. The only condition of his release is that he appears at the Rio de Janeiro Penitentiary Administration Secretariat every three months.
Bruno is Back on the Field
Bruno Fernandes de Souza has recently joined the Orion Futebol Clube in Sao Paulo. Orion Futebol Clube announced his signing via social media, and the message included a picture of Bruno with a big grin and clenched fist.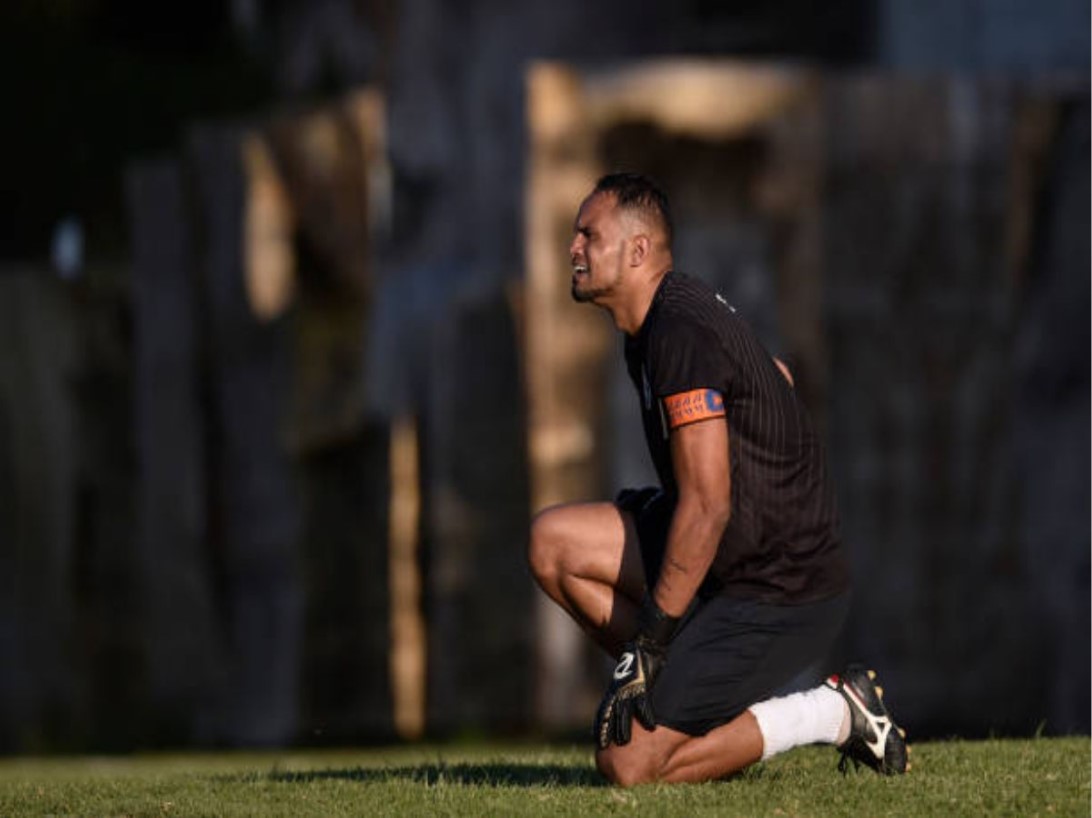 In their message, the club welcomed him as the backup for his position. Bruno's signing adds to the list of teams he has been a part of since 2017, when he was granted habeas corpus, a legal remedy, before being ordered back to jail three months later.