The Well-Known Companies That Have Disappeared in Mexico
These are some of the businesses that no longer exist today, and for one reason or another, ended up disappearing. Mainly in the '80s and '90s, they were considered very famous, and nowadays, they only live on in the memories of many people.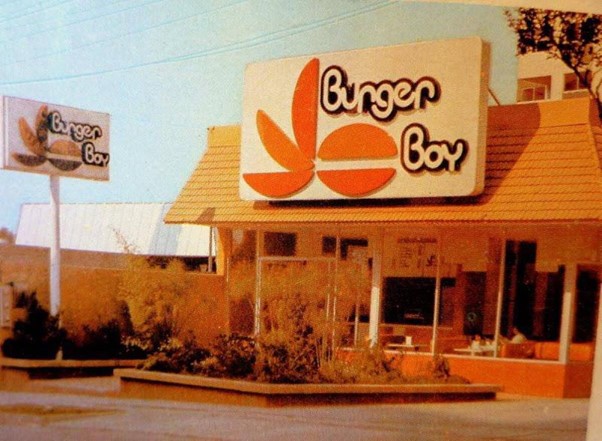 Maybe you were able to go when you were a child, or perhaps you've seen an advertisement on television, or even on one of these social media platforms that refer to past times, or who knows, maybe you worked there and remembering them fills you with nostalgia because they are a part of your life. Perhaps you were too young to remember, but they surely ring a bell, or your family mentions them from time to time.
Serfin Bank
Serfin Bank used to be called the Bank of London and Mexico, but you won't be able to find it anymore. It was the first foreign bank created in Mexico. After several mergers, it was bought by the Spanish bank Santander and is currently one of the leading groups in Mexico.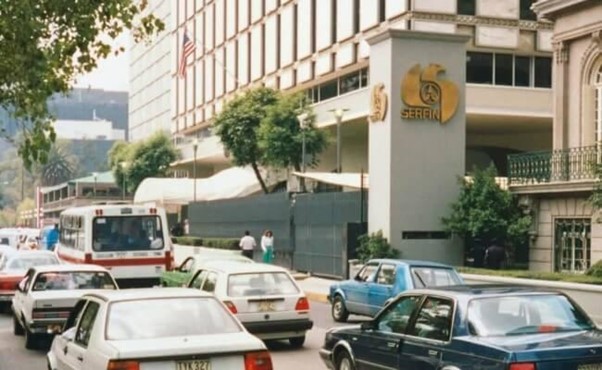 This bank was one of the first to issue banknotes. These gained popularity until they were implemented as the main form of currency – which contributed to the country's development. However, their constant production in 1913 led to a huge devaluation in the country.
Paris-London Boutique
Just as its name suggests, the Paris-London clothing store brought the latest fashion trends from Paris and London so that all Mexicans could enjoy European fashion.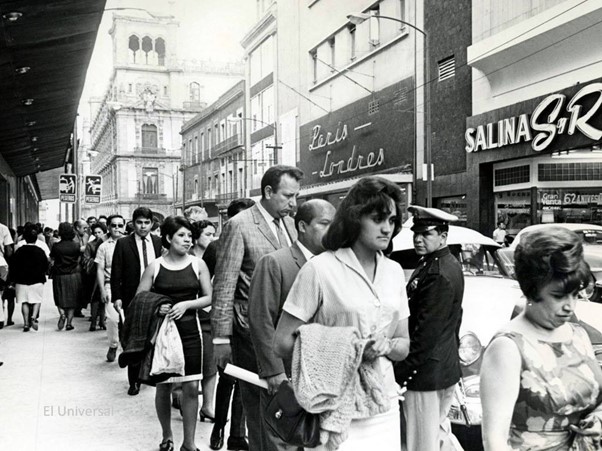 The sad thing is that the competition was so high that the department stores in the '90s changed their name to Class and were subsequently absorbed and disappeared by Suburbia.
Burger Boy
During the 1970s, and until the mid-1980s, Burger Boy was the most famous hamburger restaurant in Mexico. They wanted to emulate the American fast food model, opening four restaurants and soon becoming a success.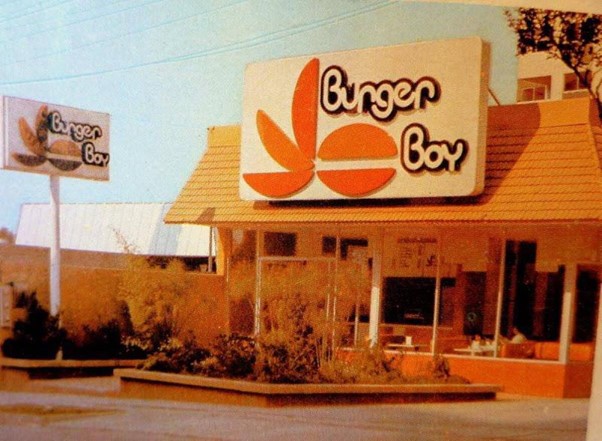 Promoted by Chabelo and Salma Hayek, Burger Boy succumbed to McDonald's – although it is not known if it was precisely this brutal competition or the urban legend that said the hamburgers were made of rat meat that ended Burger Boy.
Aurrerá
They were discount stores and hypermarkets, founded in 1958 in Mexico City by businessman Jerónimo Arango. In 1997, Aurrerá stores began a merger process with the U.S. company Walmart Stores, which culminated in 2000 with the creation of Walmart de México.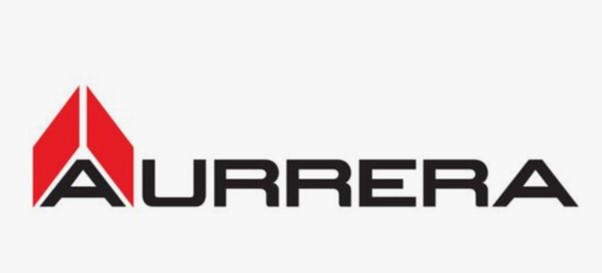 Nowadays, the Aurrerá brand is only used as a private label for groceries, perishables, and general merchandise sold in Walmart Supercenter, Superama (now known as Walmart Express), and Bodega Aurrera stores. 24 of its stores were converted to Walmart and 10 to Bodega Aurrera.
Helados Bing
Helados Bing opened its first branch in 1965 in Guadalajara, Jalisco. It was founded by Cuban-American entrepreneur Adolf B. Horn Stevens, who was born in Havana, Cuba, where he lived for some time until he went to the United States to complete his high school and preparatory studies. The name was a tribute to his wife.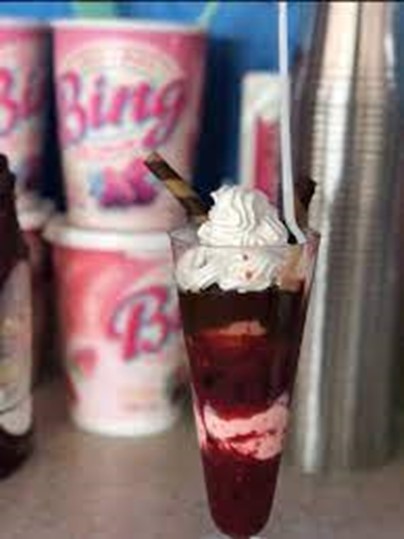 Practically, we can no longer find Bing ice cream shops. The glory of Bing ended in 1995 when the economic crisis hit Mexico, and the company partnered with Unilever. However, memories of this famous ice cream shop still remain in the memory of all those who once enjoyed the flavor.
Video Center
In the '90s, there were up to 10,000 video rental stores in Mexico, with two major companies competing for the market: Blockbuster and Video Centro, as well as independent stores.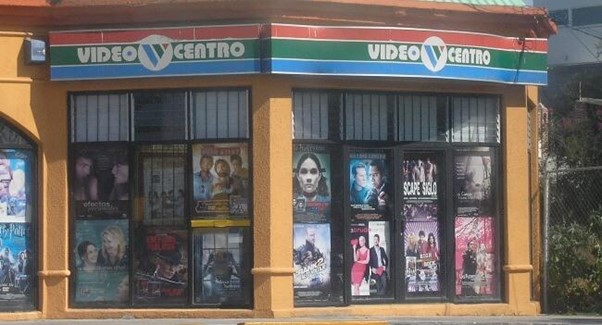 But with the competition from Blockbuster and the increase of piracy, the brand slowly began to decline. In Mexico, there is one Videocentro still in operation, out of the very few that still exist, located in the municipality of Tlalnepantla.
Toreo de Cuatro Caminos
The largest bullring in the world – as incredible as it may seem – was used very few times for that purpose. At the Toreo de Cuatro Caminos, shows, concerts, events, and even work meetings were held. In 2008, the Toreo de Cuatro Caminos was bought by the real estate group Danhos for more than 25 million dollars.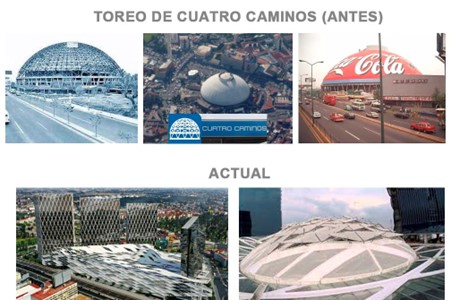 At the beginning of 2010, it was demolished. Before being demolished, its appearance was deplorable, as it had noticeably decayed over time, and many scratches could be seen on the walls. After 8 months, there was nothing left, and modernity opened the way for a modern shopping center.
Viana
Viana stores were establishments where furniture, white goods, and appliances were sold, and they were one of the most traditional in the country, especially in Mexico City. The Viana stores were establishments that sold furniture, home appliances, and electronics, and were one of the most traditional in the country, especially in Mexico City.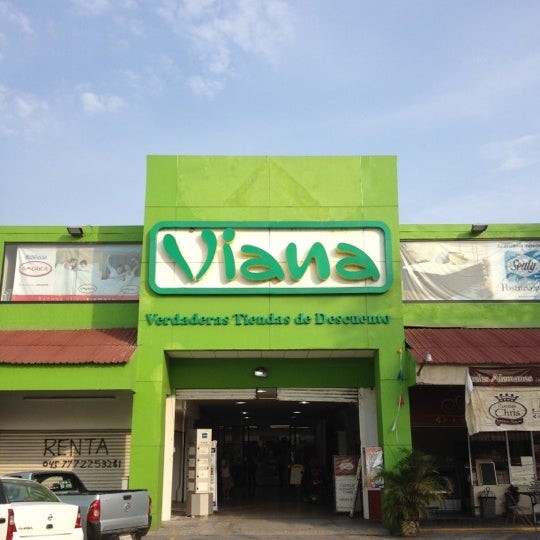 The name disappeared in 2015 when the Coppel group decided to invest more than 2.5 billion pesos to buy it. This company intended to decrease the number of stores that represented competition and (at the same time) strengthen itself to compete with its rivals. Finally, in 2015, the disappearance of the stores was completed after 62 years of tradition.
Bital
The now-called HSBC Bank, which acquired it in 2002, was originally named Bital. This bank was founded in Mexico in 1941 and had the attractive feature of opening early and closing late, in addition to being easily found anywhere.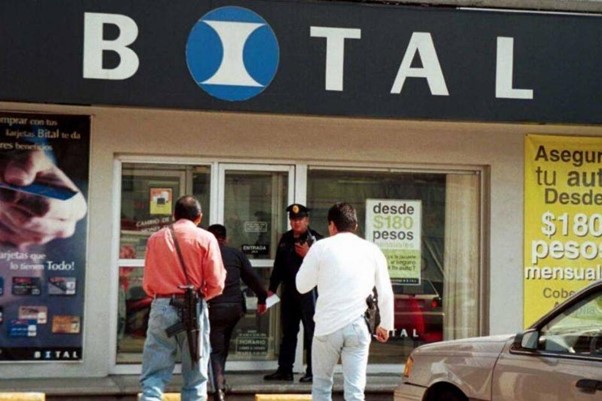 Bital, acquired by the now-called HSBC Bank in 2002, was founded in Mexico in 1941 with the attraction of opening early and closing late and was easily found anywhere. Bital bought Banco Atlántico, then changed its name and hours, and was ultimately acquired by HSBC, leading to its disappearance. Currently, HSBC Holdings maintains more than 110 million clients around the world in Europe, Asia-Pacific, America, the Middle East, and Africa.
Tomboy
Tomboy was one of the first hamburger chains to gain strength in the country. They became famous for their hamburgers, french fries, and milkshakes. Their main selling point was that they offered a service where you could eat in your car.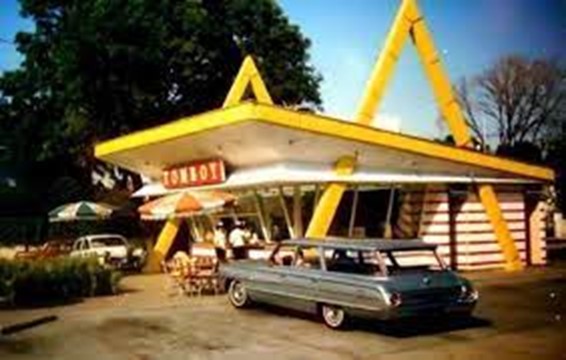 But their success couldn't compete with the arrival of the giant McDonald's, which opened its first store in 1985, located in the south of Mexico City. And that's how Tomboy disappeared, however, nostalgics will always have it in their memories.
Danish 33
This ice cream brand became so popular that figures like Hugo Sánchez advertised it, and it was even more famous than Bing ice cream. The most nostalgic people will remember it for its container, a football helmet. Danesa 33 achieved great success, making its dessert legendary since its flavor was unique and the establishments were very eye-catching.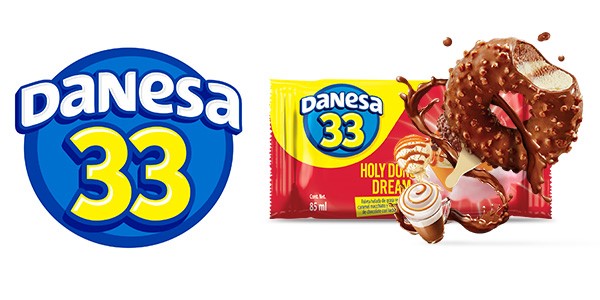 But their story ended when they were acquired by the Holanda chain, owned by Nestlé, and although they kept the brand in the market for a while, they ended up getting rid of it to make way for their own ice cream.