The Beautiful Partners of the Best Football Players in the World
Meet the game-changers, the stars behind the stars—the WAGs of the soccer world. These awe-inspiring women are more than just wives and girlfriends. They are trailblazers, influencers, and icons in their own right.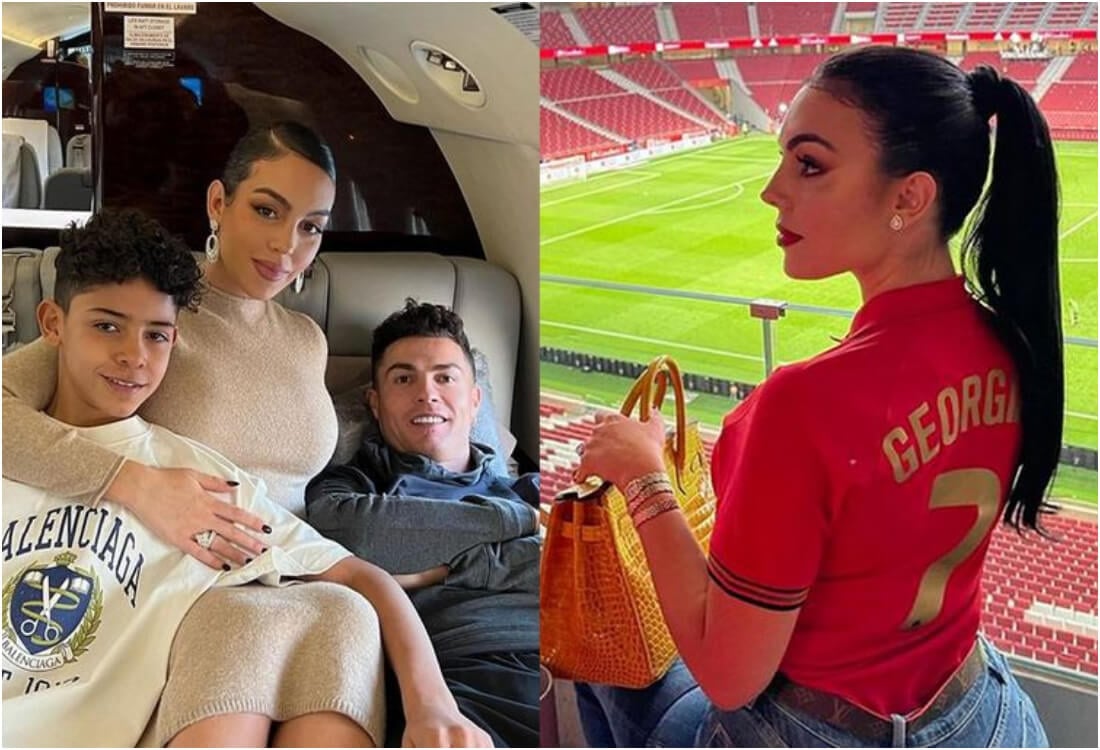 From their beauty to their support, they are the driving force behind these 14 renowned soccer players. Join us as we delve into their fascinating stories and how they met these exceptional athletes.
Victoria Beckham: The Famous Wife of David Beckham
From Spice Girl to fashion mogul, Victoria Beckham's rise to fame is legendary. Victoria and David Beckham's love story is one for the ages, with their romance starting in the Manchester United players' lounge.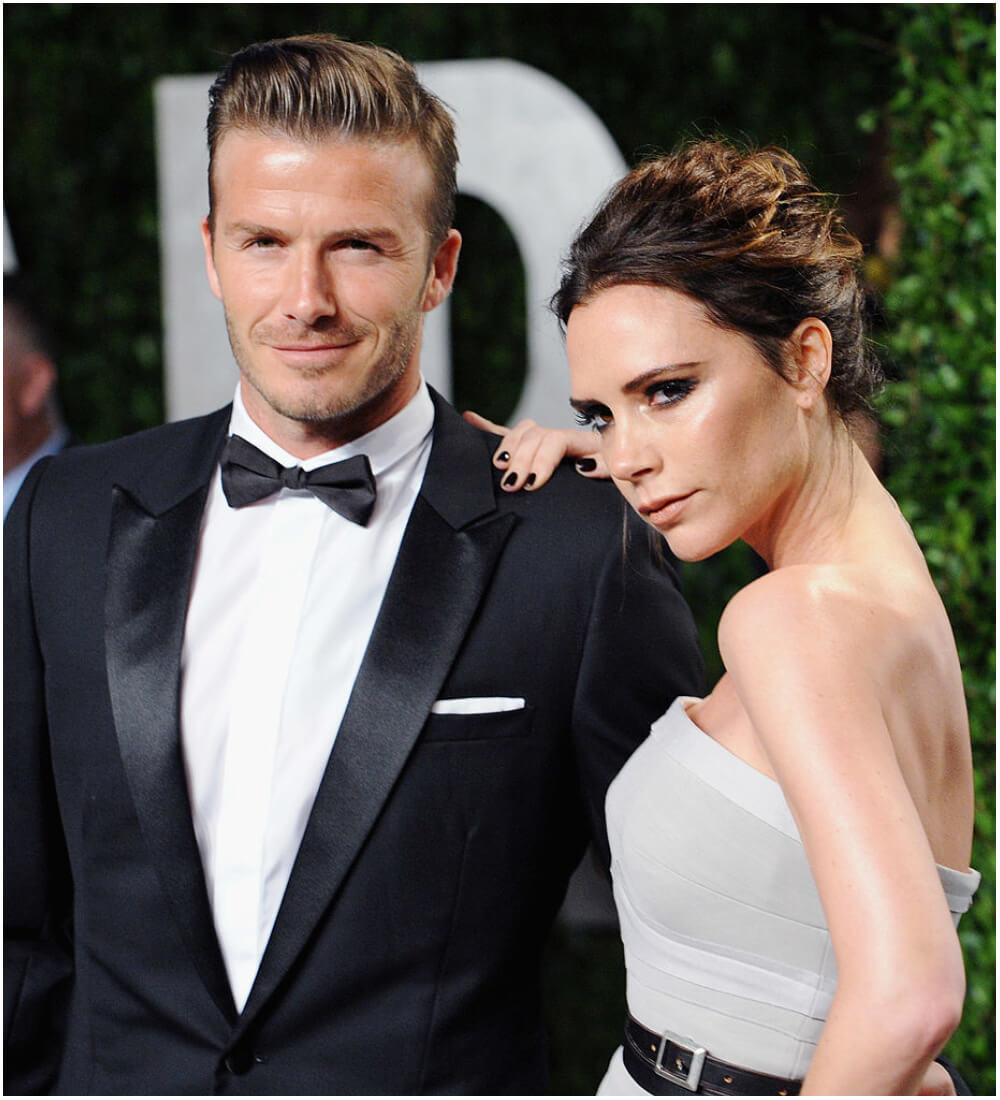 Despite a slight drunken haze, their love-at-first-sight moment has stood the test of time. With decades of marriage under their belts, Victoria's letter to her past self in Vogue serves as a reminder that true love can blossom in the most unexpected places. For example, a dimly lit Manchester United players' lounge. Who knew?
Cristiano Ronaldo's Love Ace: Meet Georgina Rodríguez
Once a humble waitress, now a mega-famous superstar with 30 million Instagram followers, Georgina Rodríguez's journey to fame is a modern-day Cinderella story. Meeting soccer legend Cristiano Ronaldo while working as a Gucci shop assistant changed her life forever.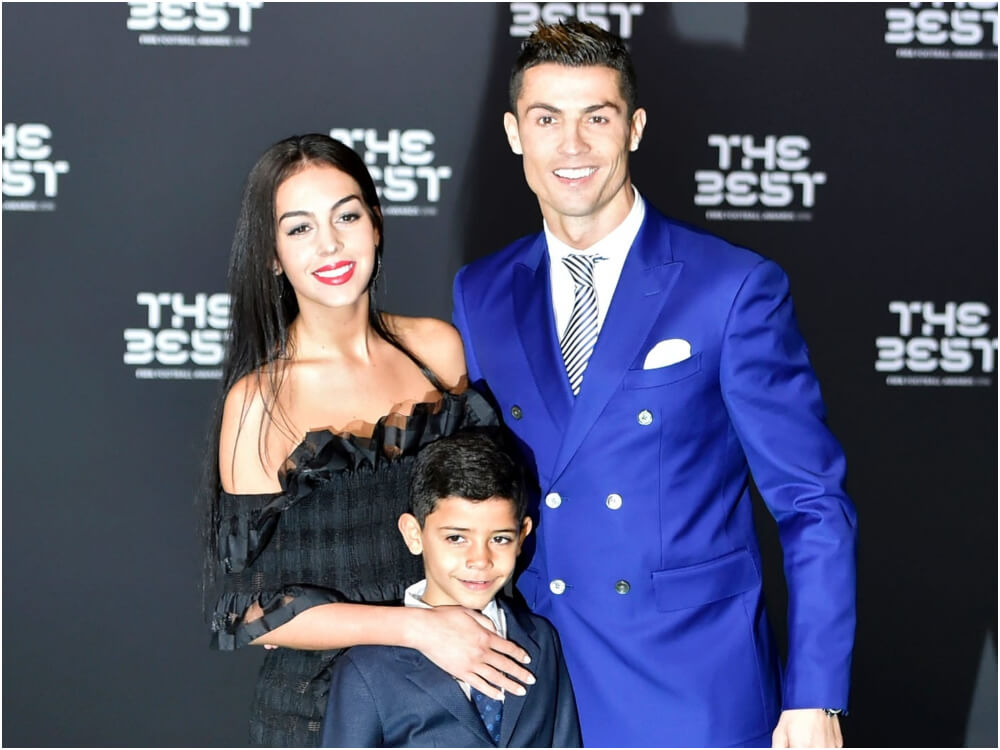 Their love story began in 2015, and they now have five children, though they faced tragedy when they lost one of their twins shortly after birth. But even in their darkest moments, their love remained strong.
Luis Suárez's Better Half: The Inspiring Sofia Balbi
From a wealthy upbringing to a successful career as an entrepreneur, Sofia Balbi was destined for greatness. But destiny had other plans when she crossed paths with soccer star Luis Suárez, who was then working as a street sweeper.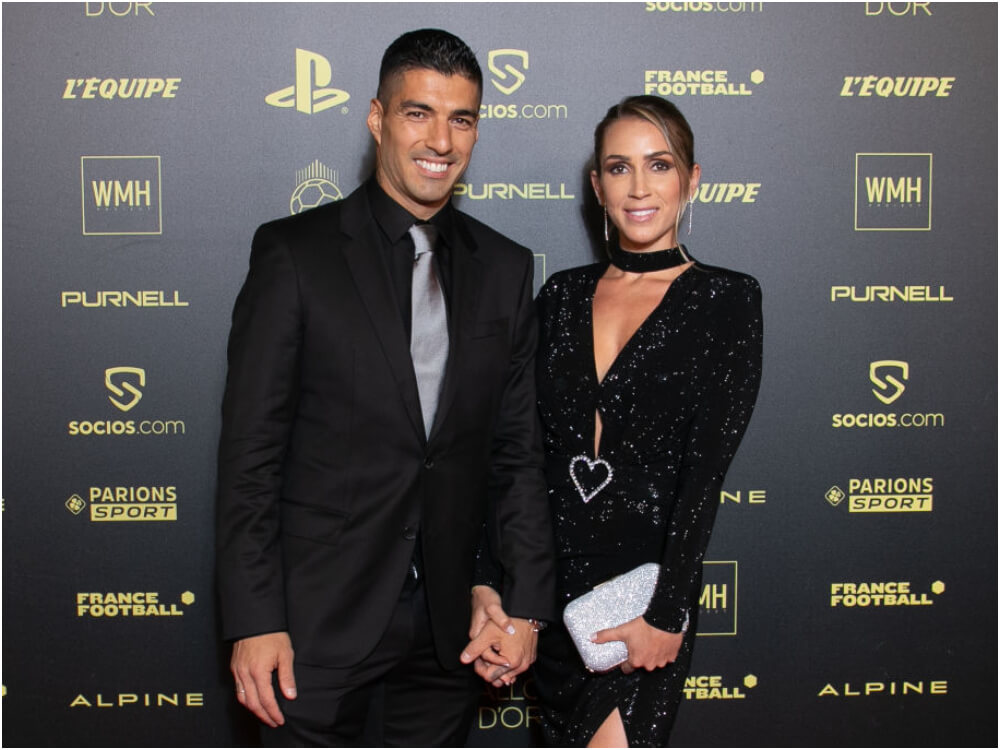 Opposites attract, and this power couple is no exception. They may have come from different social spheres but still found each other and fell in love. Their story is a true testament that social status, fame, and scandals cannot impede true love.
Lionel Messi's One True Love: Antonela Roccuzzo
Behind 19 million Instagram followers, Antonela Roccuzzo is a devoted mom. When she's not busy raising her three children, she's making strides in fashion with her footwear line, co-owned with fellow WAG Sofia Balbi.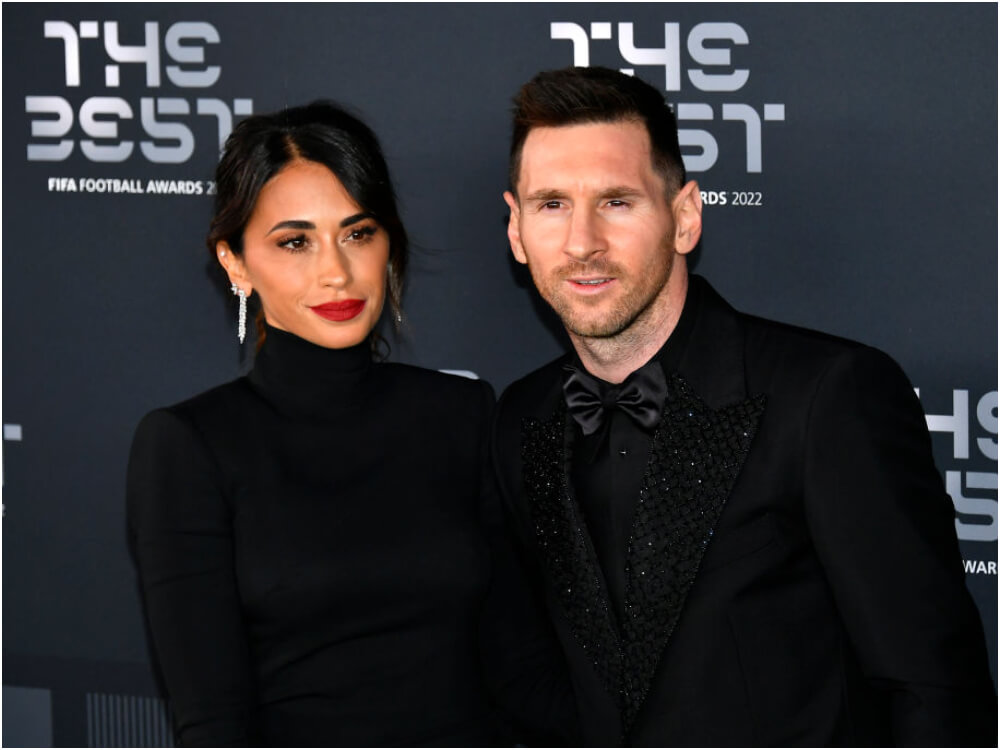 Growing up in the same city as Lionel Messi, Roccuzzo has known him since they were children—she was the cousin of one of his childhood friends. Their friendship gradually blossomed into a touching love story, leading to a celebrity-packed wedding ceremony in Rosario, Argentina.
Sergio Ramos' Secret Weapon: Multi-Talented Pilar Rubio
If you're a soccer fan, you've probably heard of Pilar Rubio, Sergio Ramos' gorgeous wife. She was a popular TV personality and model and was even named the sexiest woman in Spain in 2008 by FHM Magazine.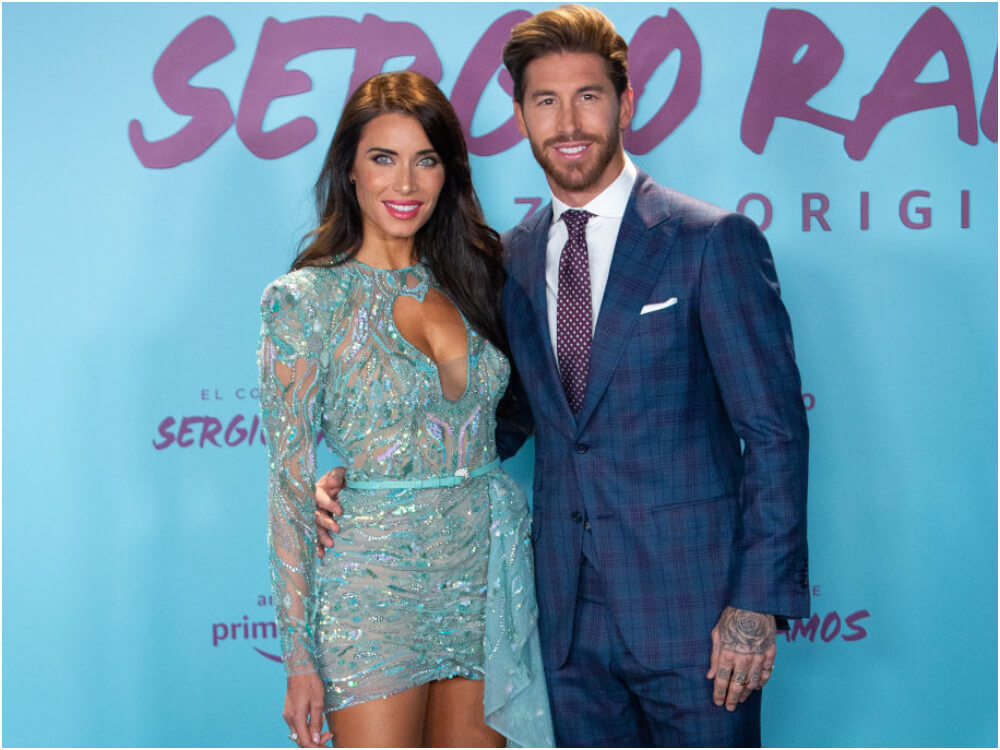 When she and Sergio started dating, he wanted her to give up her career, but she refused. After a brief split, they reconciled in 2013 and now have four children. And while they've never publicly confirmed their marital status, we like to think they have a secret soccer-themed wedding in the works.
The French Connection: Alicia Aylies and Kylian Mbappé
If you're a Kylian Mbappé fan, you may have heard of Alicia Aylies, his gorgeous girlfriend. Aylies is a former beauty queen, crowned Miss French Guyana in 2016, and competed in Miss Universe. She started modeling at a young age and succeeded in the field, becoming a millionaire before meeting Mbappé.
It's believed that they've been together since May 2018 and have tried to keep their relationship low-key. So far, Aylies has the potential to become a top WAG.
The Woman Behind Zlatan Ibrahimović: Helena Seger
Seger and Ibrahimović's romance began in a parking lot—who knew road rage could be so romantic? Ibrahimovic's Ferrari blocked Seger's Mercedes, but instead of leaving a passive-aggressive note, she gave him a piece of her mind. Her spunk and beauty impressed him, and the rest is history.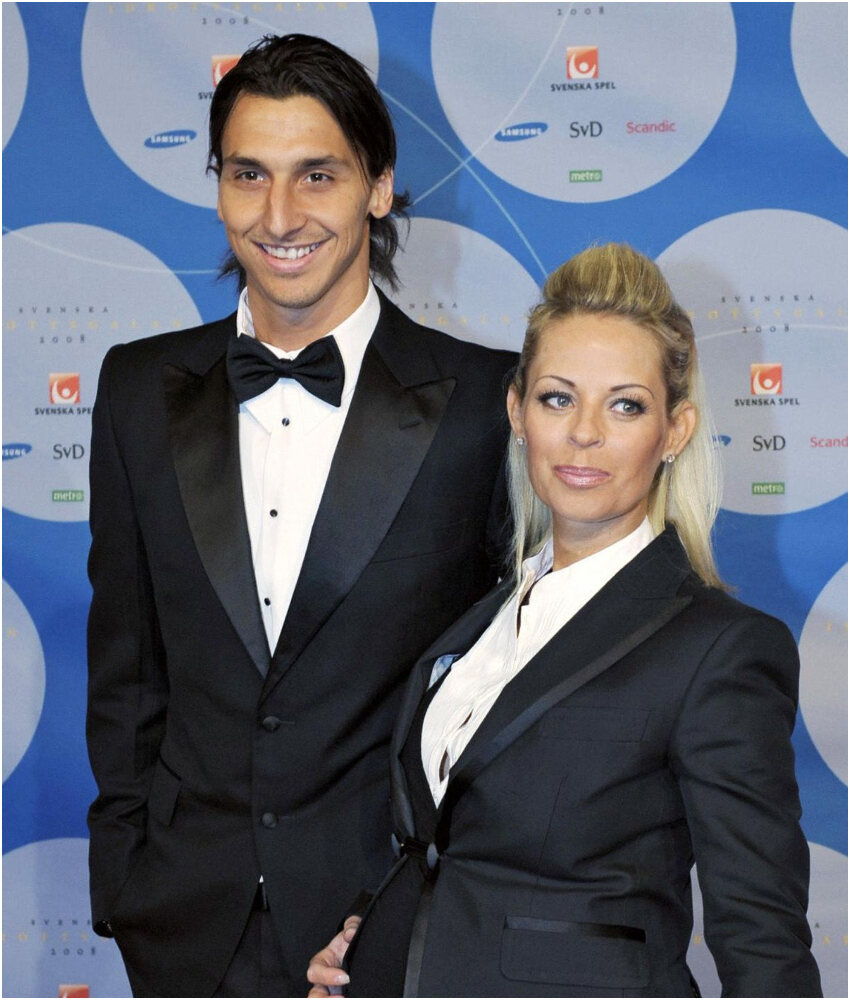 Seger had already conquered the business world before meeting Ibrahimovic, but it turns out she was missing one key piece of success – a six-foot-five soccer god. Together, they've created a mini-soccer family, and they're winning at life.
Clarice Alves & Marcelo Vieira: Childhood Sweethearts
Have you heard of Clarice Alves? She's the stunning wife of Brazilian footballer Marcelo Vieira and boasts over 622k social media followers. Despite her rising popularity, Alves remains very private. We know she's an actress and is fluent in four languages: English, Portuguese, Spanish, and Italian.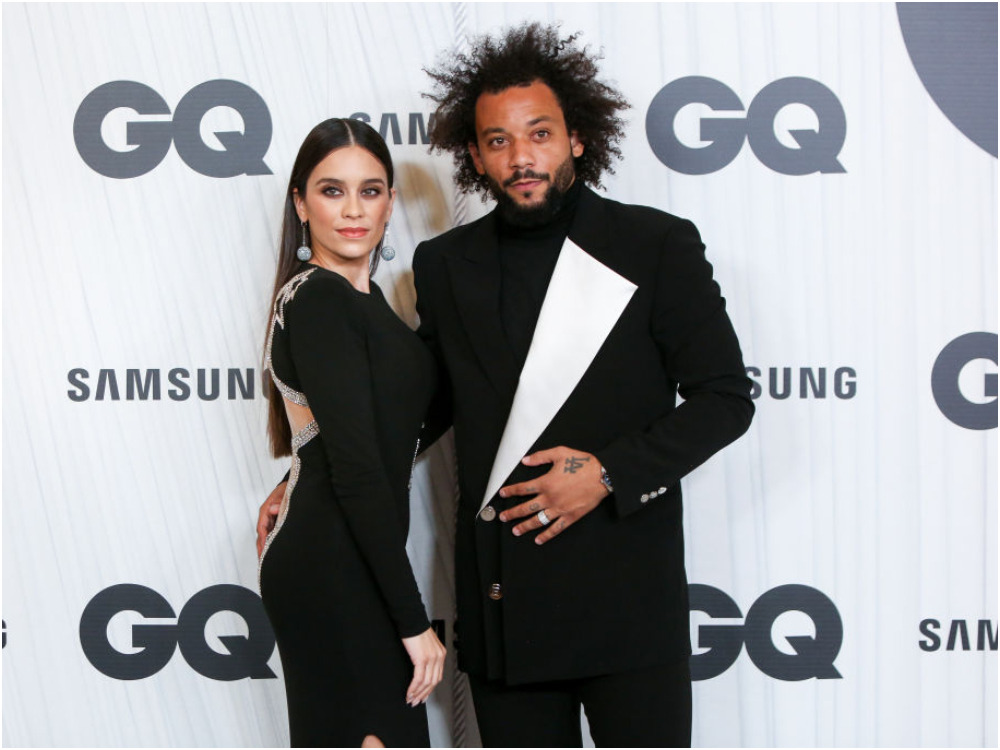 Alves and Vieira met as teenagers on a beach in Rio de Janeiro, and their love story continues. They married in 2008 and now have two children and numerous pets.
Maria Zulay Salaues & Paul Labile Pogba: A Dynamic Duo
Zulay is a stunning model and the wife of Paul Pogba. Zulay was crowned Miss Expobelleza by her native country in 2012. She studied Business Administration and worked in real estate before modeling.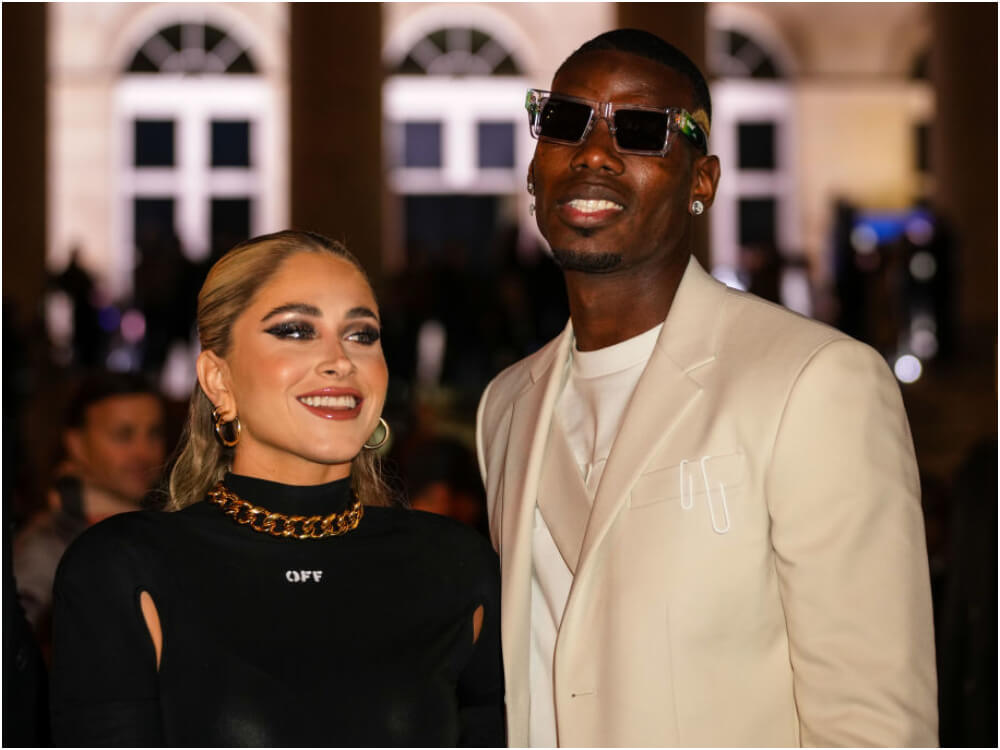 Zulay and Pogba met in Los Angeles in 2017 and hit it off. They married after their first child, Labile Shakur Pogba, was born in 2019. Their second child, Keyaan Zaahid Pogba, arrived in 2020. You can follow their family adventures on Zulay's Instagram account.
Meet Katie Goodland: The Wife of Soccer Star Harry Kane
Katie Goodland is certainly a stunning woman, but modeling has never been a part of her life's plans. She works as a fitness instructor and has a sports science degree. She probably never thought she would become famous.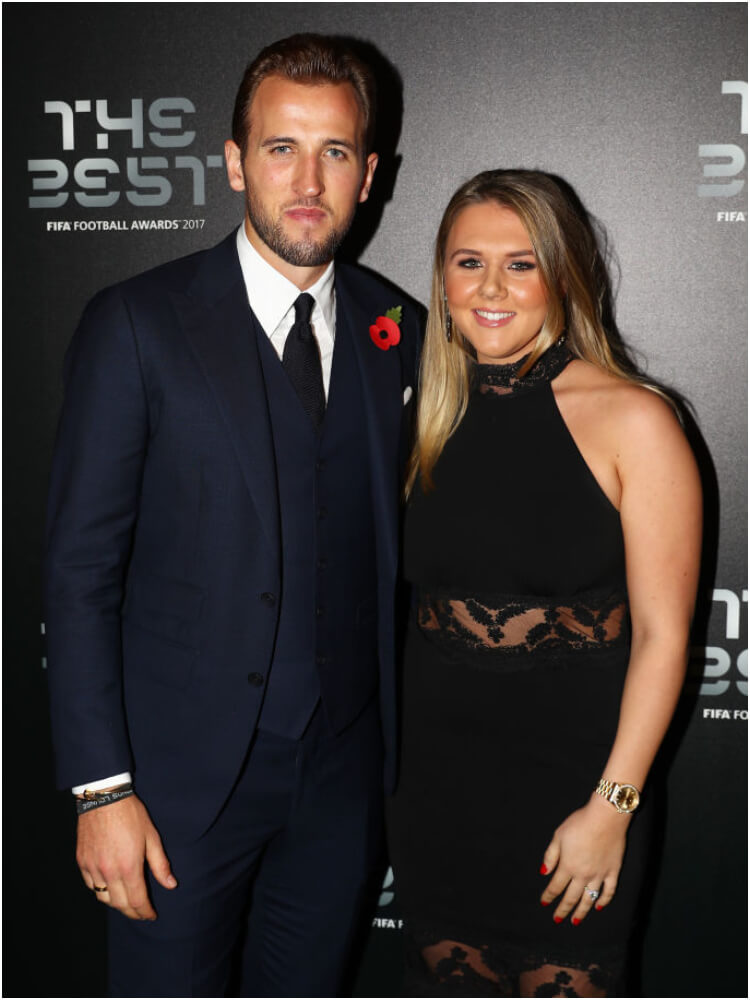 Goodland rose to fame when she married Harry Kane, a football star and England team captain. It's noticeable that Goodland struggles with being photographed all the time. However, on Instagram, she expressed her happiness at finally getting married to her best friend.
Michele Lacroix: The Leading Lady in Kevin De Bruyne's Life
The attractive Michele Lacroix had already established her career before meeting her soccer star boyfriend. Her partner was smitten with her when he saw her photos online.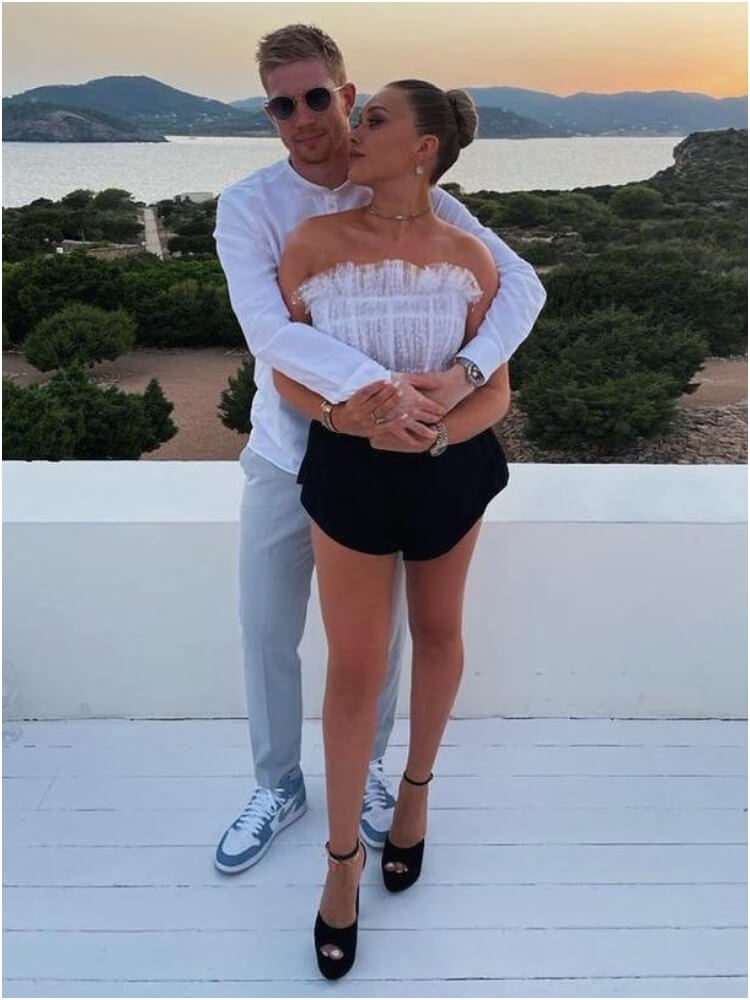 Kevin De Bruyne's love story with Lacroix began with a tweet when she favorited one of his tweets about a match. However, he was too nervous to send her a message, so he asked a friend to message her on his behalf. To his surprise, his plan worked!
Stunning Joana Sanz: Wife of Soccer Sensation Daniel Alves da Silva
As early as 2010, Joana Sanz, an attractive Spanish model, made waves on social media. As Instagram models and influencers gained traction, she modeled for magazines and walked the catwalk. Her popularity grew, catching soccer players' attention.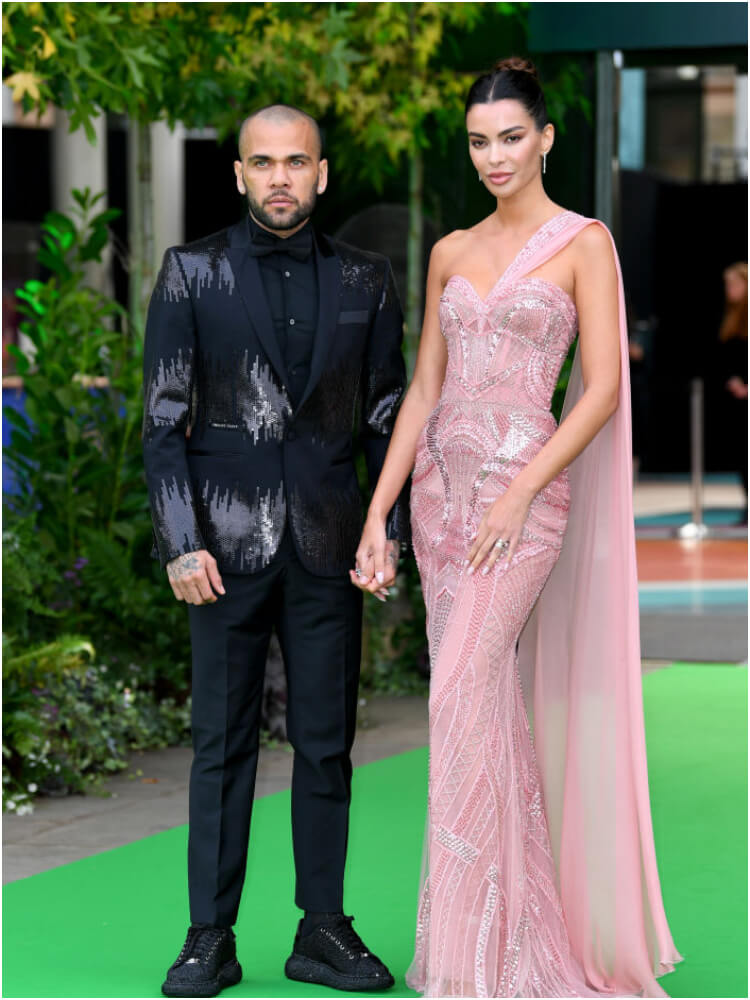 Dani Alves fell for Sanz quickly, but reciprocating his feelings took time. The couple eventually tied the knot in a private ceremony in 2017 on the gorgeous Mediterranean island of Formentera.
Scored for Love: Gareth Frank Bale and Emma Rhys-Jones
Before marrying her footballer husband, Emma Rhys-Jones endured so much. Her father, Martin, was sentenced to six years for defrauding millions. Her wedding was postponed while she sorted things out.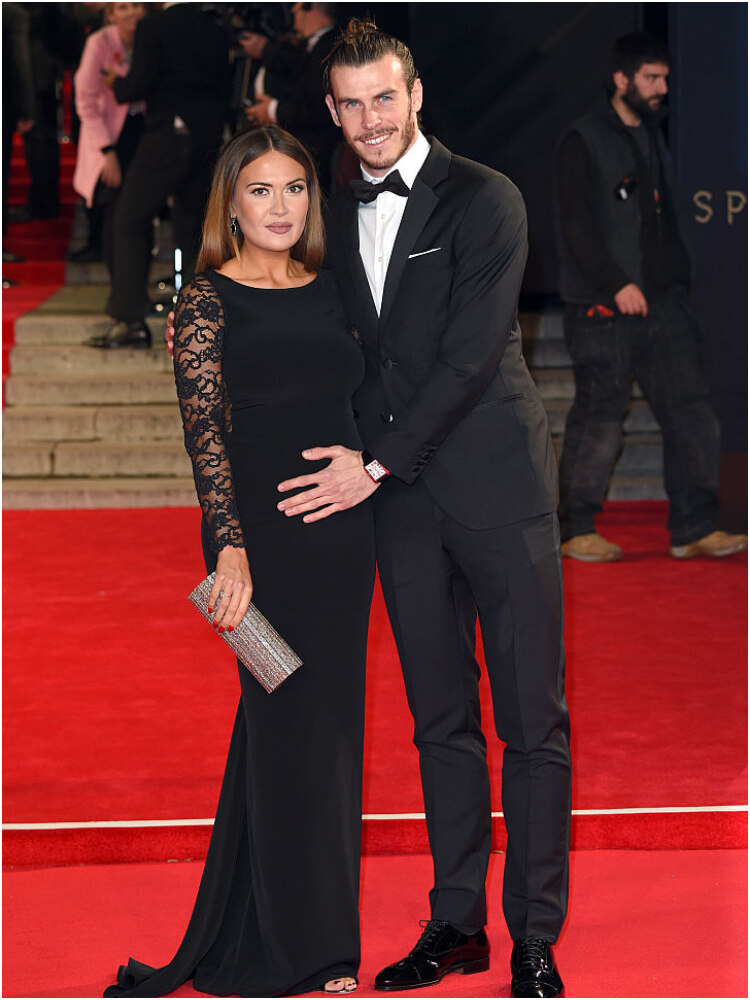 Rhys Jones finally married Real Madrid star Gareth Bale, and it was a perfect union. They invited close friends and family and did not announce the event to the media. As of now, they have four children, and life is treating them well.
Antoine Griezmann and Erika Choperena: A Love Story
Erika Choperena studied child psychology at the esteemed University of San Sebastian and ran a successful beauty blog showcasing her impeccable taste and style. Sadly, social media trolls led to the end of her blog in 2014.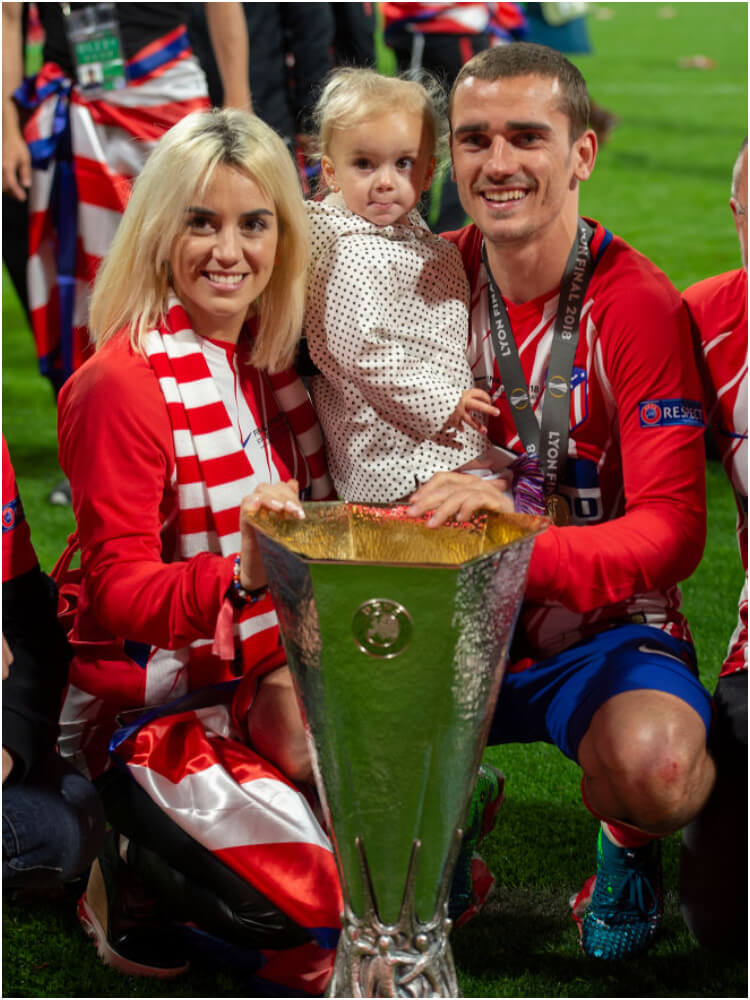 After texting Erika for over a year, Antoine finally won her heart, and the two began a six-year courtship that culminated in their fairy-tale wedding in 2017. The happy couple now has three beautiful children and shows no signs of slowing down.