These Might Be Some of the Worst Tattoos We've Ever Seen
We're showing you some of the biggest botches that tattoo artists have made. What surprises us is how there are tattoo artists who see a design, and the end result is so different from what they proposed. However, it's also a combination of the extravagance or bad taste of those who come to get a tattoo.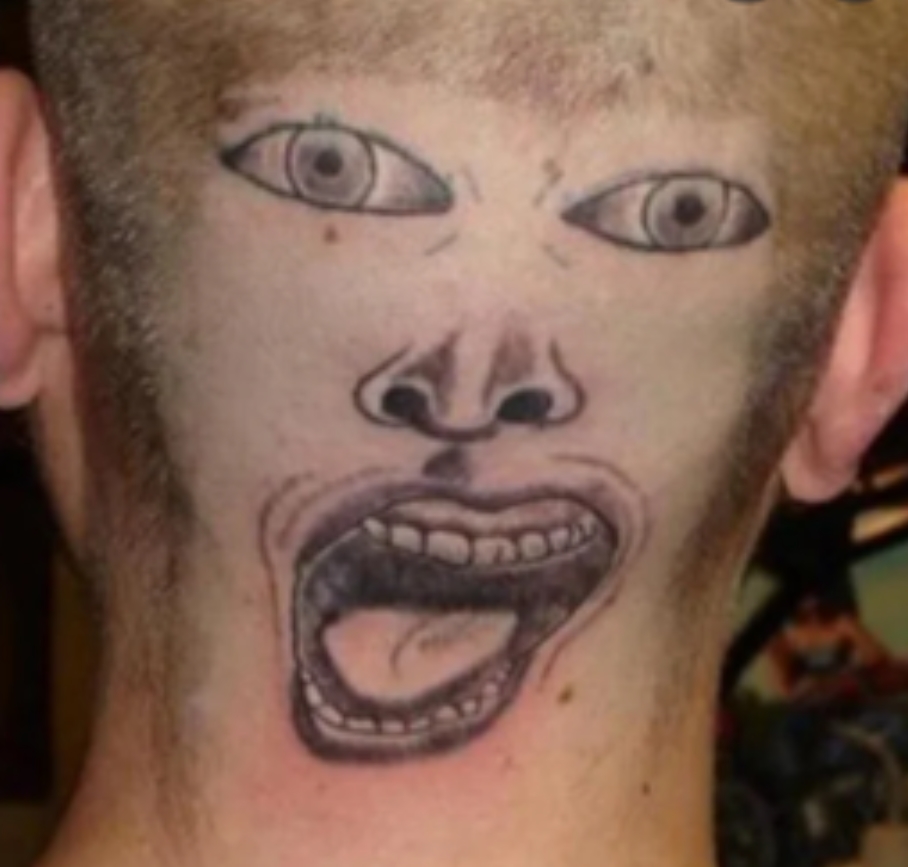 A tattoo is for life (at least until you save enough money to remove it), although it won't completely disappear. The worst thing about tattoos is regret; it is estimated that 25% of Americans have a tattoo, and up to half would like to remove it.
The Mustache
Some people don't have hair but would love to have a mustache and goatee to feel a little more attractive. Genetics aren't always generous, and hair loss affects many people. In this case, it seems the guy wasn't convinced to go to a clinic to treat his hair loss and looked for a somewhat extravagant solution.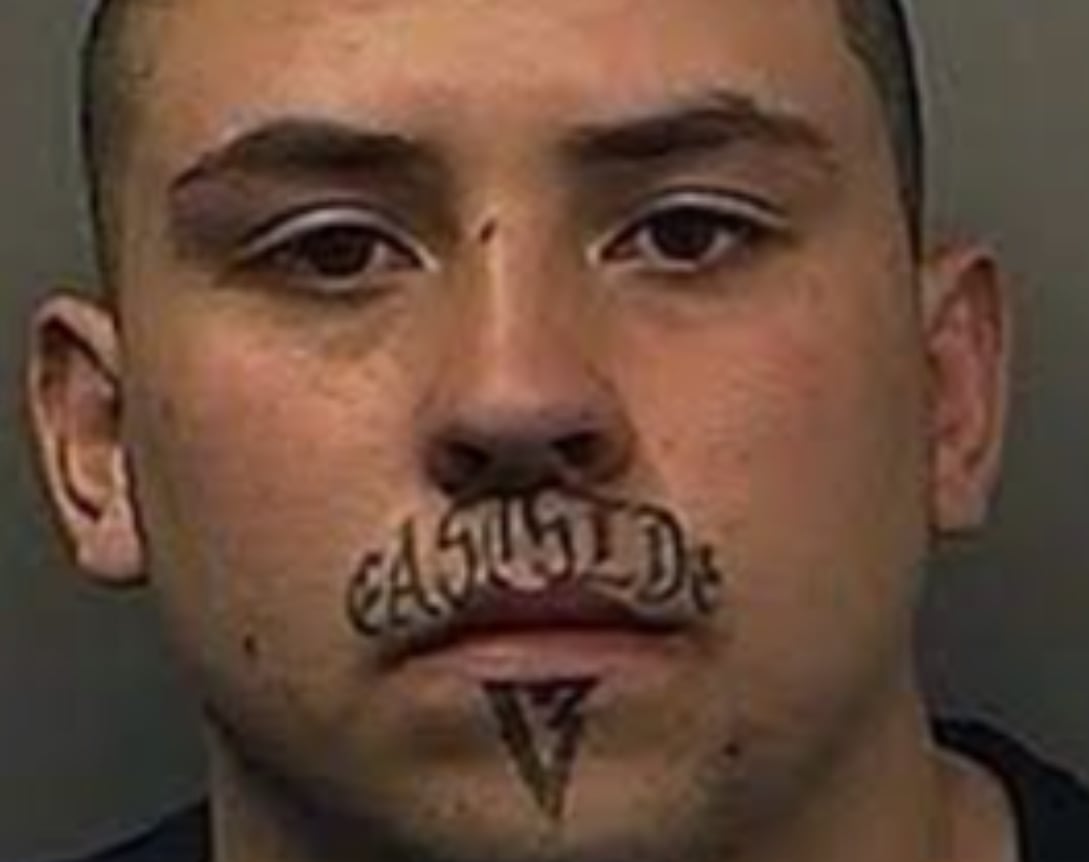 Tattooing can be an alternative to satisfy the desire, but it won't be possible to easily change the appearance. Spending hours in front of the mirror shaving won't help in this case. Therefore, if you intend to do something similar, it's better to get used to always having the same visual.
Not Everyone's Cup Of Tea
It could have been a beautiful gift to enhance this person's legs, but it turned into a real nightmare. If the goal was to tattoo something delicate and cute, they definitely did not achieve their goal, quite the opposite in this case. It's known that there's no accounting for taste, but…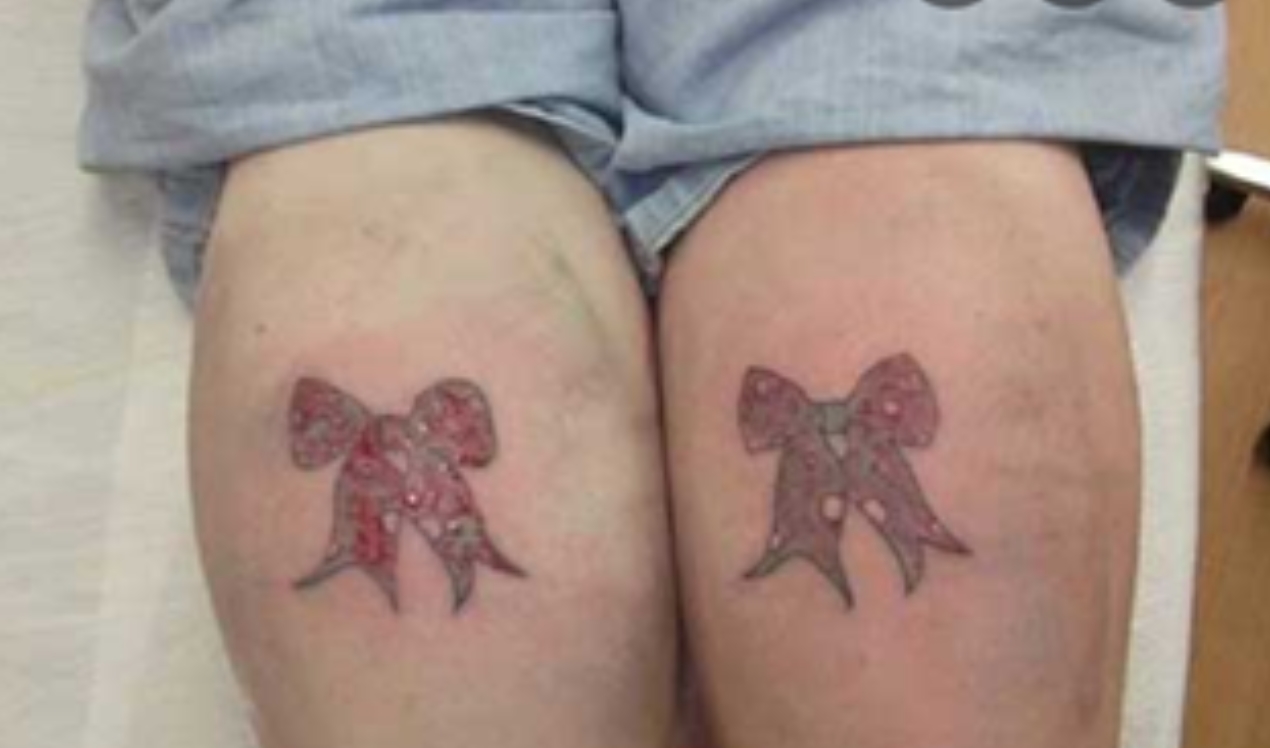 Maybe it's a good idea to rethink turning this bow drawing, which looks more like a blurry red knot, into something more beautiful to show off. Another option is to wear long pants for the rest of your life and thus avoid people mistaking them for a wound on each leg.
Matter of Perspective
Imagine being able to see what's happening in front and behind you, as well. With this tattoo, the feat seems possible, but it's just an intriguing optical illusion at first glance. It's hard to understand what this person's intention was in getting their head tattooed with this design.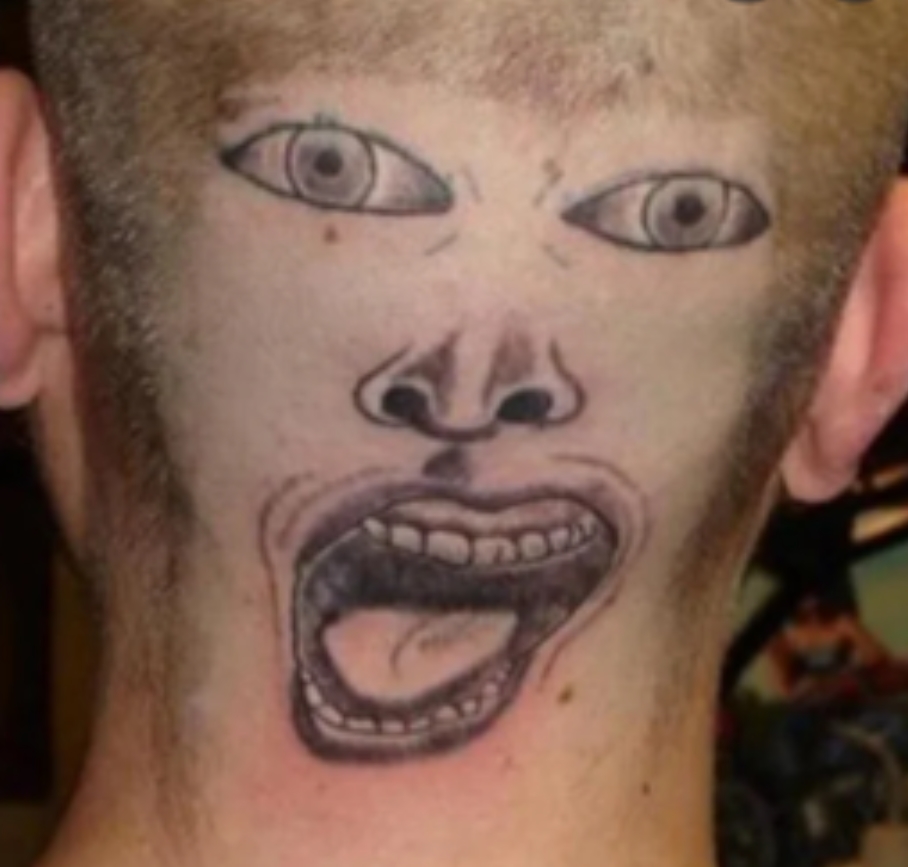 Anyway, creativity went far, and the result was very amusing. Surely, the goal is to confuse those who come behind and see a face on an upside-down body. That must be terrifying! A good piece of advice would be to tell them to grow their hair long to hide this horrifying tattoo.
Uneven Lines Much?
The Lion King is a beautiful movie, quite different from the tattoo on this boy's body! The tattoo artist needs some extra drawing classes before being able to do the next job. Actually, more than a professional job, it looks like a homework assignment for a little kid.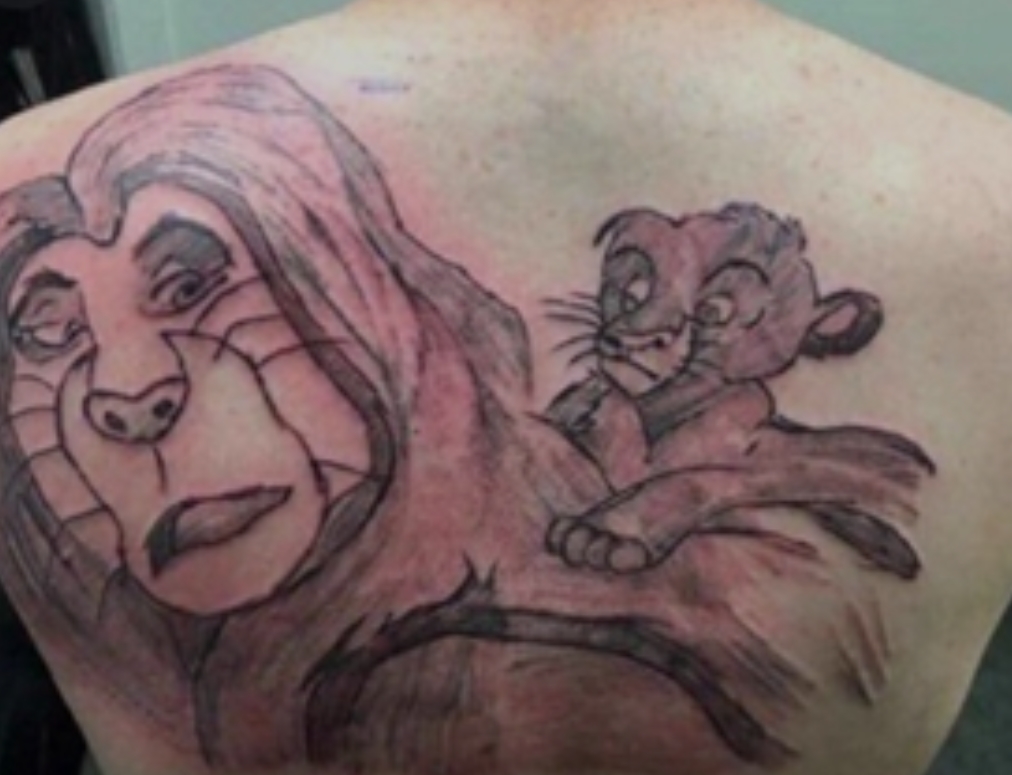 The only sure thing is that the puppy is amazed by the ugliness of the King and that this horrible doodle, being on the back, will not be seen daily by the owner and can be hidden under the shirt. One of the advantages is that when he doesn't feel like playing with his little brother, he can turn around and leave him stunned admiring one of the most popular characters in children's cartoons.
Terrifying Much?
This unfortunate idea will leave anyone with goosebumps. The problem is not always the design itself, but rather the location and the excessive creativity in integrating the design into the body hair. One thing is certain – the result is so terrible that there is nothing else to do but laugh.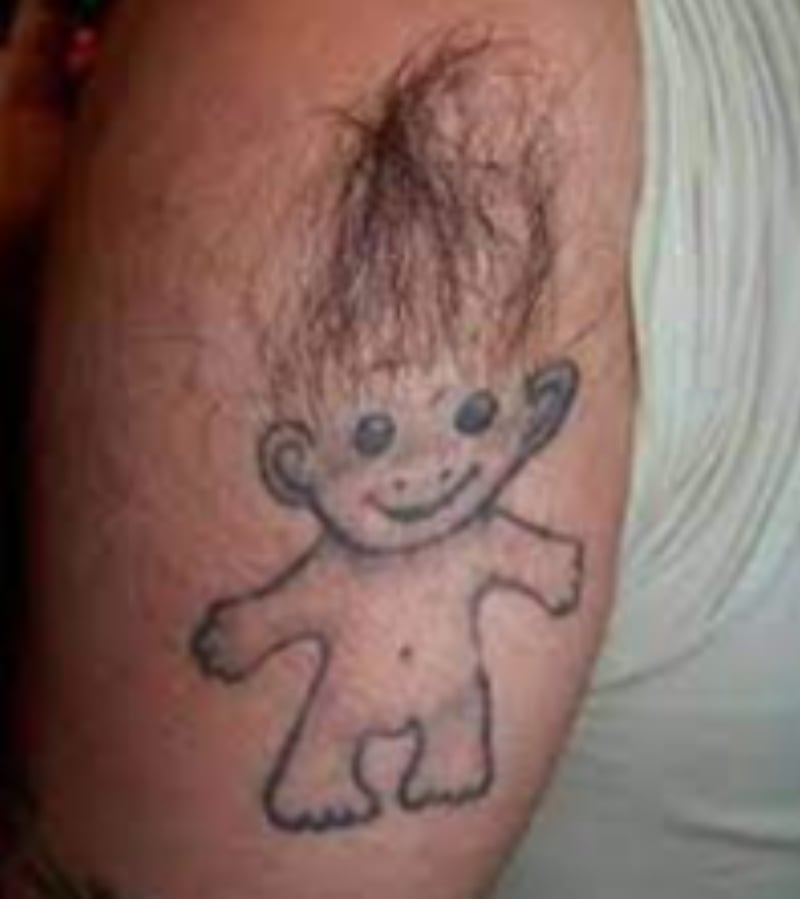 It can be funny, but the hair in the tattoo turned out quite strange. Hopefully, this person goes bald as soon as possible because removing the tangle of hair will already improve this disaster on their arm. If not, a good consolation to soften this mistake is that there are hair removal devices in the world.
Not At All
Tattooing the child's face on the parents' skin as a permanent engraving of the tribute may be proof of love, but when the drawing does not match the photo, this record is definitely and literally a disaster. The reality is a chubby and cute baby, but the tattoo looks like a drawing of a horror movie monster.
The tattoo disfigured the baby's original face, and in this case, the only solution is to look for the best way to remove it and find another professional with more experience and talent.
Decorated Face
Tattooing your face is an option for some people, and you have to be very convinced of this decision, as everyone will look at your face every day, and the owner will see it with every glance in the mirror.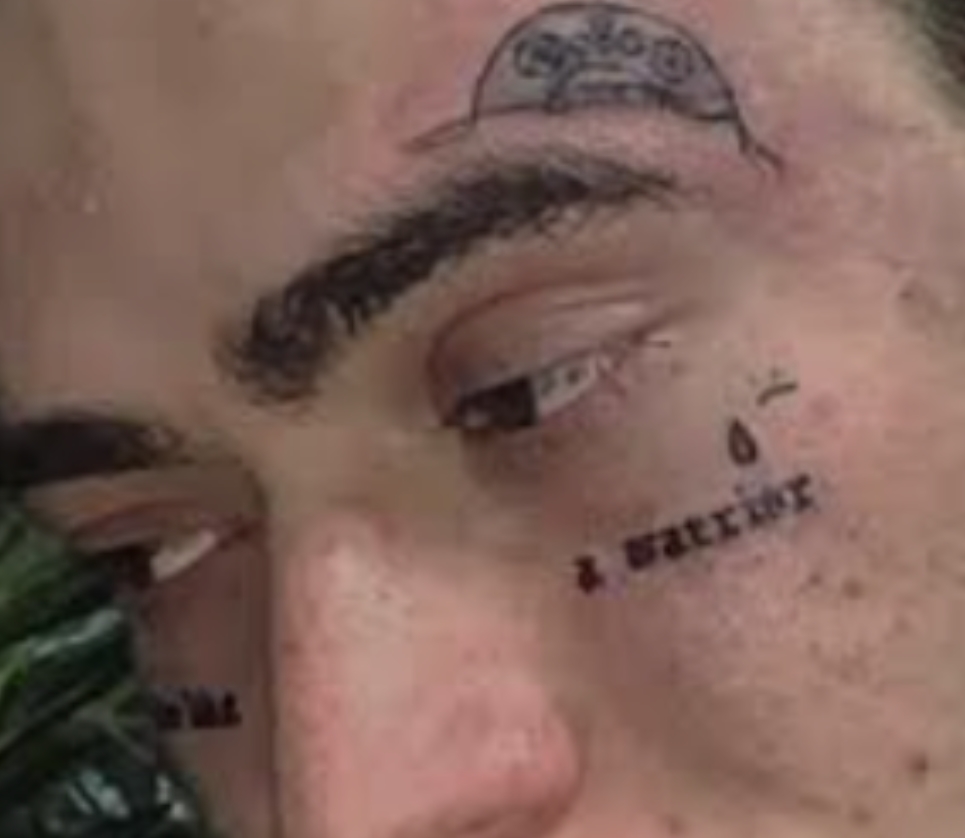 It turns out to be a trademark of the person and can be charming for some or intriguing for the curious, especially when the phrases and drawings are random.
Minhaw!
This tattoo has very childish features and seems like it was done by a child or someone not well prepared for the job. In one way or another, the cat managed to be scared by the result!

If possible, the best decision would be to shout loudly seven times to scare the cat away from this place, until it was certain that it would flee from there and never return to this skin.
Automatic Snake Attack
What must go through the head of an individual who decides to tattoo a snake biting its own tail?! This may even have some personal meaning, but in the eyes of others, it is difficult to understand the message.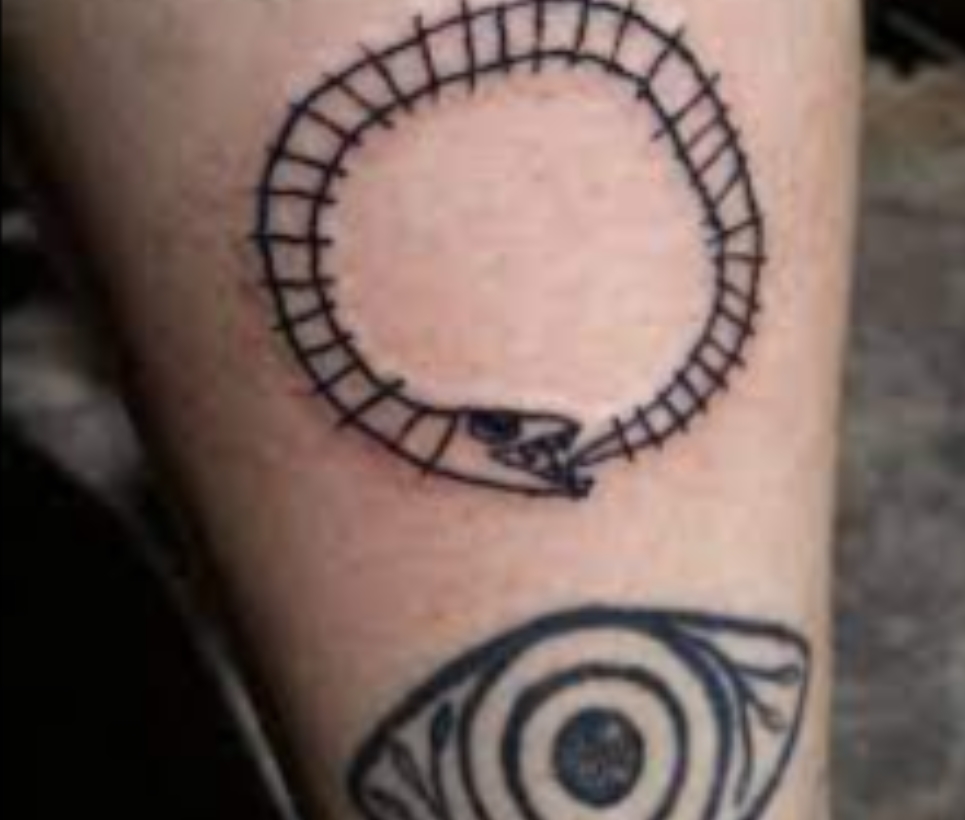 If the intention wasn't enough, the tattoo artist also leaves much to be desired in terms of talent and needs to train their manual skills more before scribbling on their clients' skin.
An Odd Choice, But Ok?
Getting a tattoo on the armpit is already something strange, but wanting it to look torn to show the internal tissue intestines of the body is a very bizarre desire.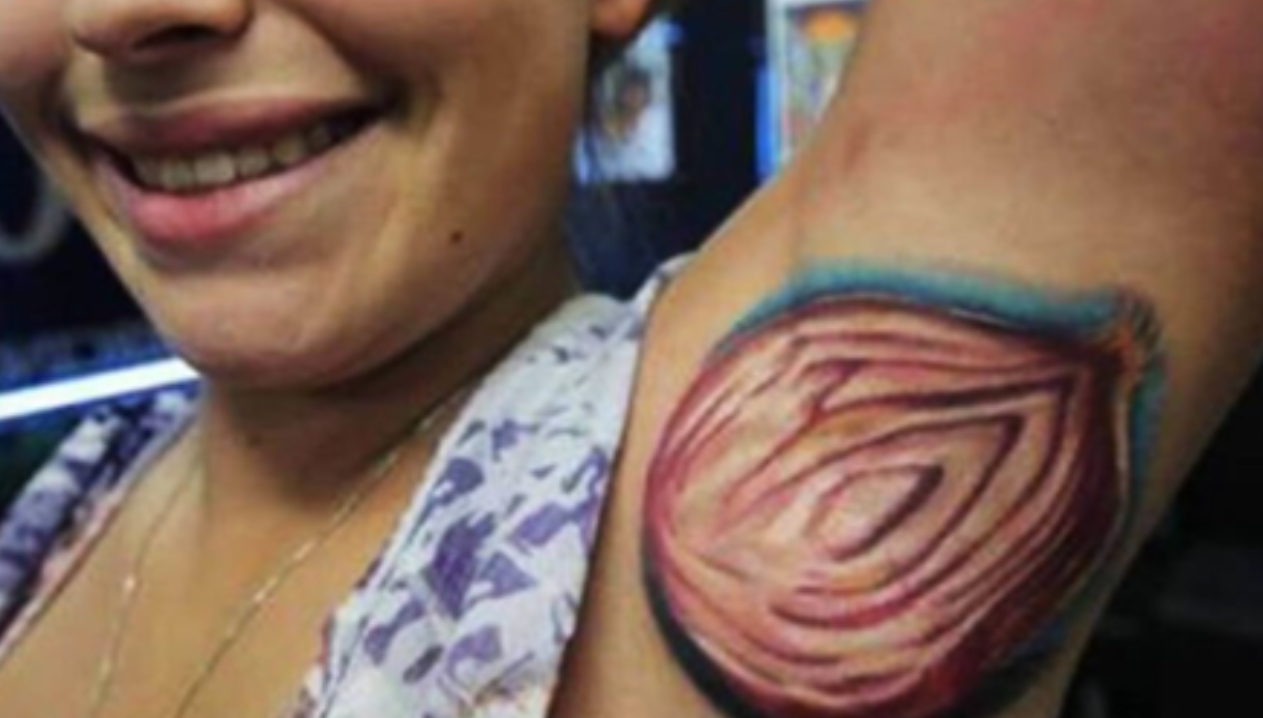 Looking on the bright side of the situation, at least we can be sure that the deodorant won't burn on this girl's skin because the exposed flesh is only a simulation.
Hero Defeated
The Batman fan should not have been happy to see his favorite superhero deformed on his own skin. This tattoo has become so ugly that it looks like a walking metamorphosis process of an unidentified being.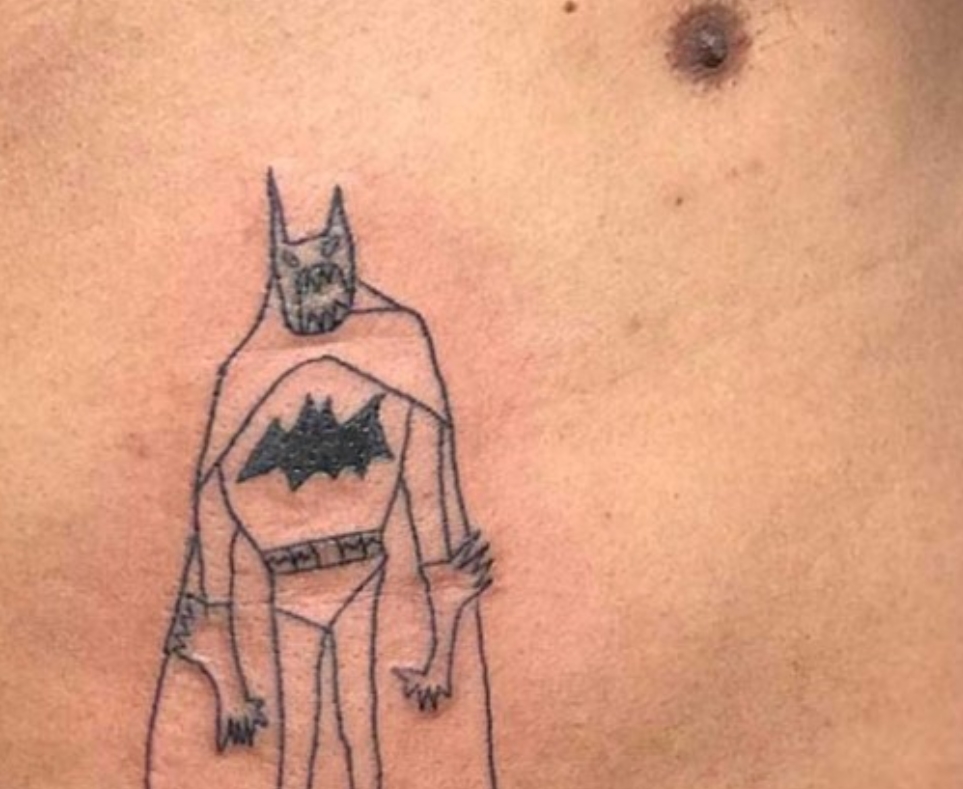 Now it's too late to regret, but the truth is that this drawing should never have left the paper! The ugly tattoo is an eternal risk that he will feel on his skin every day of her life.