Vice President Kamala Harris Snaps At Climate Change Activist For Interrupting Her Speech
Vice President Kamala Harris engaged in a tense exchange as she was confronted by an activist over the lack of action taken by the Biden administration in addressing the climate crisis, a matter confirmed by the escalating death toll from the Hawaii wildfires.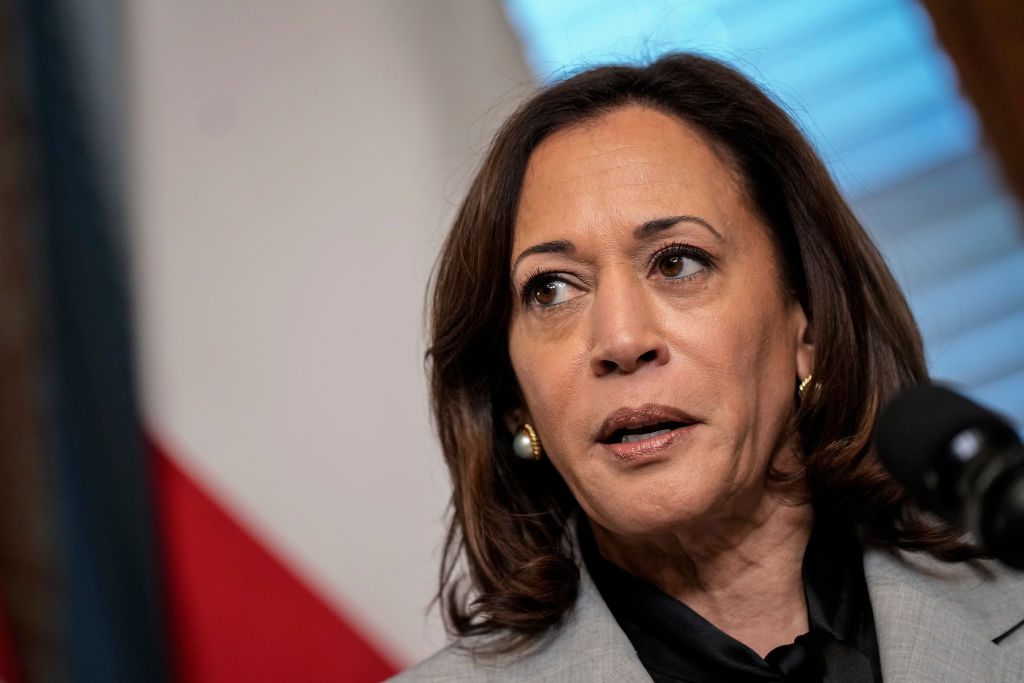 Climate Defiance, a youth-led group advocating direct action against fossil fuels, shared a video on Twitter, announcing, "We profoundly disrupted a speech by the United States Vice President Kamala Harris." The group condemned what they referred to as her "fossil fuel crimes" and criticized her response to the tragic deaths in Hawaii.
She Was Seeking Support For Her Re-Election Campaign
Harris was addressing a gathering at Martha's Vineyard Regional High School in Massachusetts, where she was attending fundraisers in preparation for her re-election campaign alongside President Joe Biden.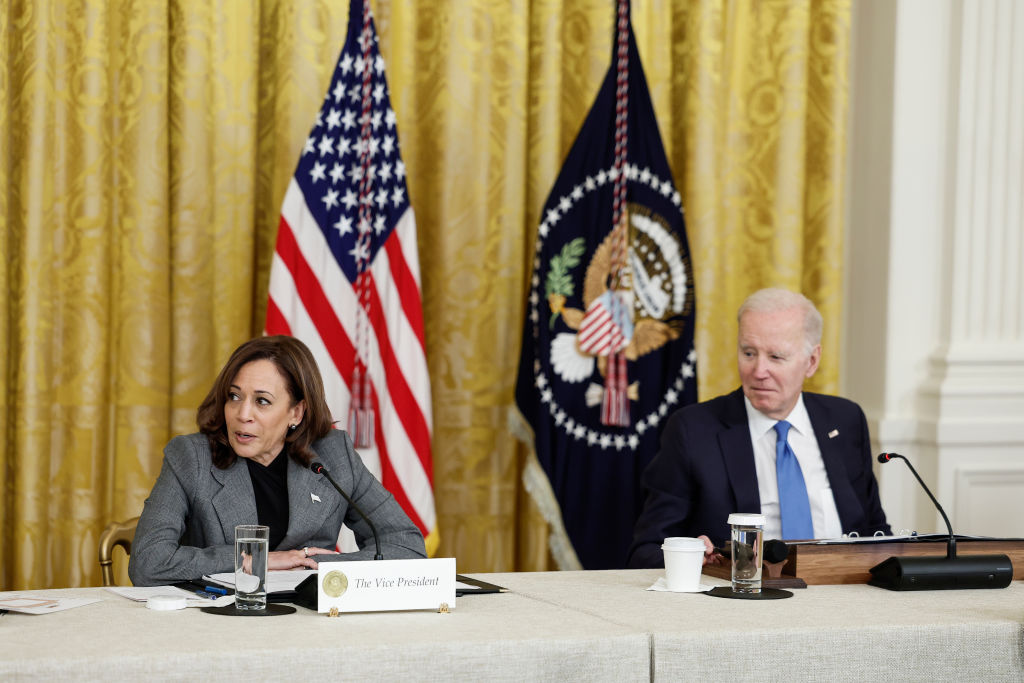 During her speech, Harris urged around 400 supporters to rally for civil rights, warning against efforts to divide Americans.
A Protest Was Held Outside The School
Climate Defiance members staged a protest outside the school with a sign reading "Kamala: Off Fossil Fuels." Attendees at the event had to pay $50 to the Biden Victory Fund to gain access to Harris' speech, as reported by The Vineyard Gazette.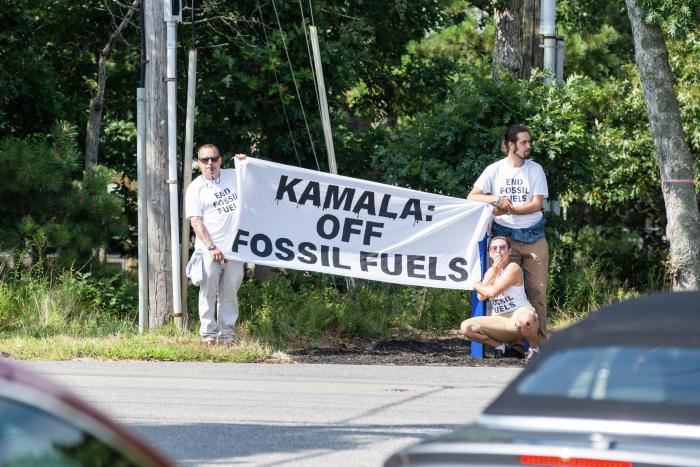 One protester, Jay Waxse, shared his motivation for participating, emphasizing the need for the administration to halt approvals for oil and gas projects on federal land.
"Kamala Stood There And Laughed"
Waxse criticized President Biden for presenting himself as a climate-focused leader while not doing enough to address the issue. His Twitter post said: "As we cried out about the tragic deaths in Hawaii and condemned her fossil fuel crimes, Kamala stood there and laughed. Horrendous. We deserve – and we need – actual climate leaders."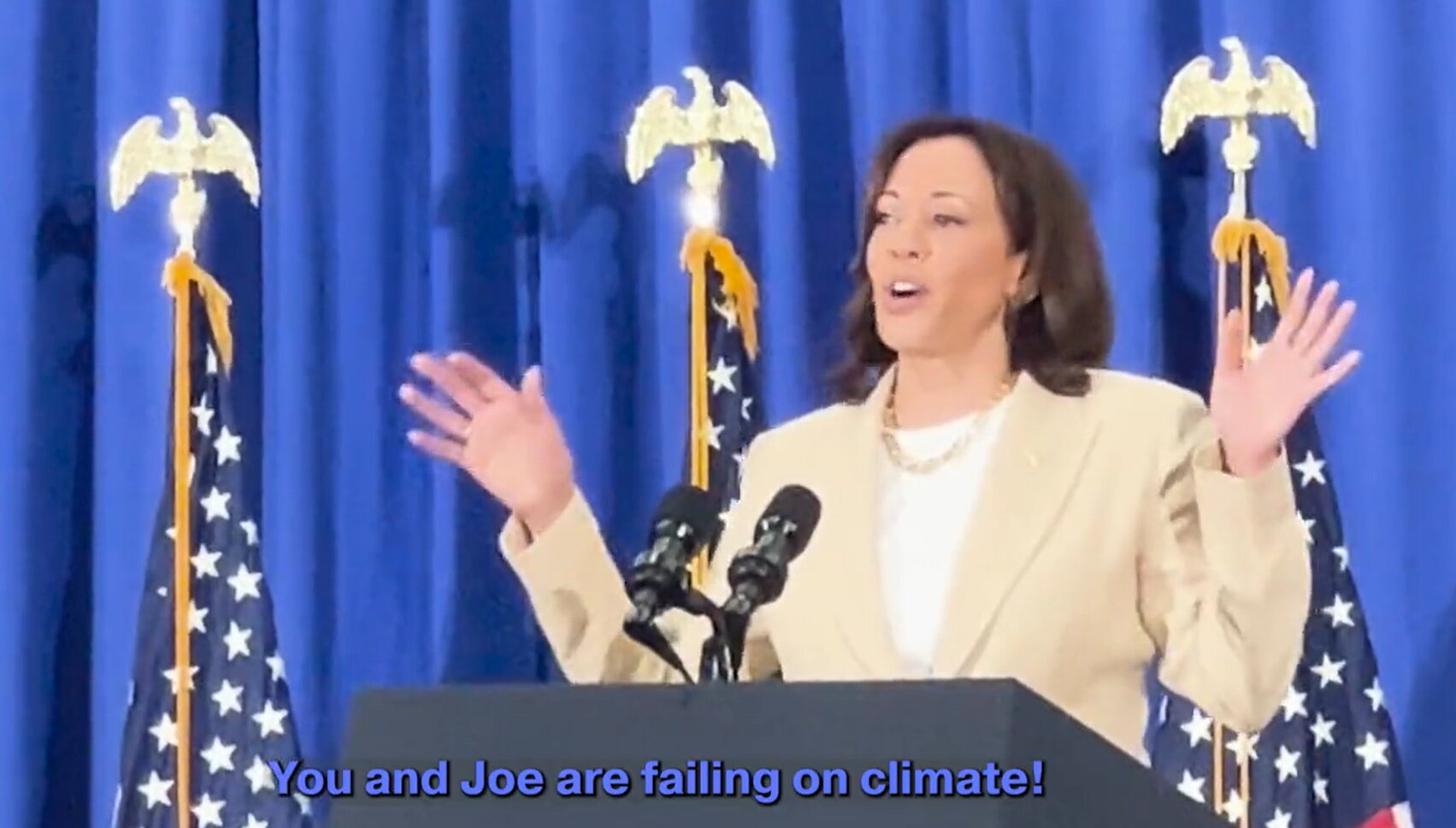 In the video shared by Climate Defiance, a protester confronted Harris about the climate emergency, referencing the devastating impact of the Hawaii wildfires and the broader climate crisis.
She Interrupted Him
As the advocate was removed by security personnel, Harris retorted, "I'm speaking."
The protester continued to express disappointment in the administration's efforts, asserting that both Harris and Biden were falling short in addressing the climate crisis.