What are the Houses of Your Favorite Football Players Valued at? Take a Look Inside
Have you ever wondered what kind of homes your favorite footballers reside in? If yes, prepare to be amazed as we unlock the doors to their incredible residences. From stunning mansions to luxurious penthouses, the homes of your favorite footballers are nothing short of extraordinary. 
So, join us as we embark on a virtual tour of extravagant homes that reflect the incredible success and style of your beloved football stars!
Christiano Ronaldo
Christiano's return to the club was undoubtedly a momentous occasion, and it seems he spared no expense in creating a luxurious haven for himself and his family. This magnificent seven-bedroom mansion, nestled by the countryside, offers them the perfect retreat.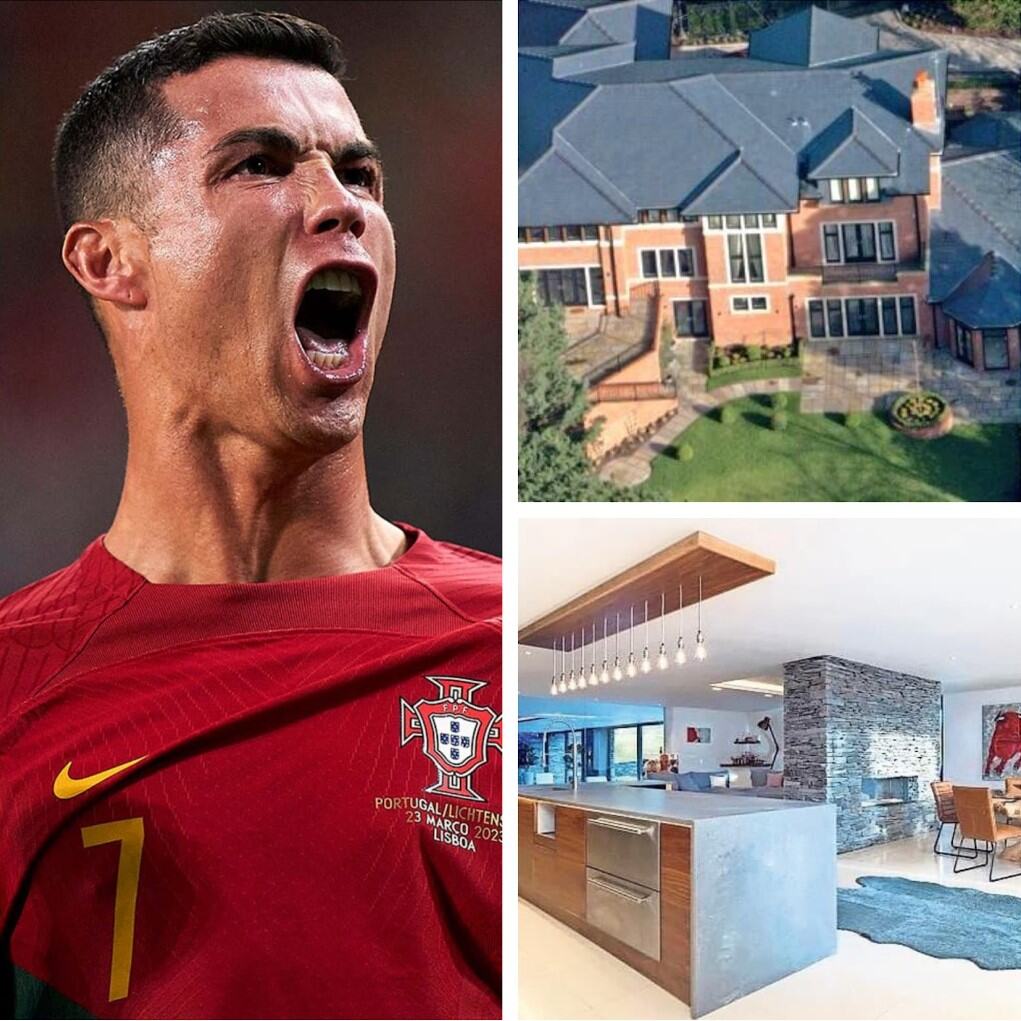 One notable feature of Ronaldo's new residence is the extensive fitness facilities, including a swimming pool and jacuzzi. Additionally, the mansion's security was of utmost importance, with six professionals dedicated to safeguarding the property.
Jamie Vardy
While Vardy's football career continues to captivate fans, his personal life and his stunning country home in Lincolnshire provides a glimpse into the luxurious and opulent lifestyle he leads.  
In addition to his football achievements, Vardy enjoys a life of luxury off the field. He is married to Rebeka Vardy, a socialite, and together, they own a magnificent country home in Lincolnshire valued at over $3.2 million.
Sergio Aguero's Apartment in Manchester
Aguero recently made headlines off the field with his decision to purchase a flat in one of Manchester's iconic residential towers. This towering 65-story apartment building happens to be the fifth tallest in the entire United Kingdom!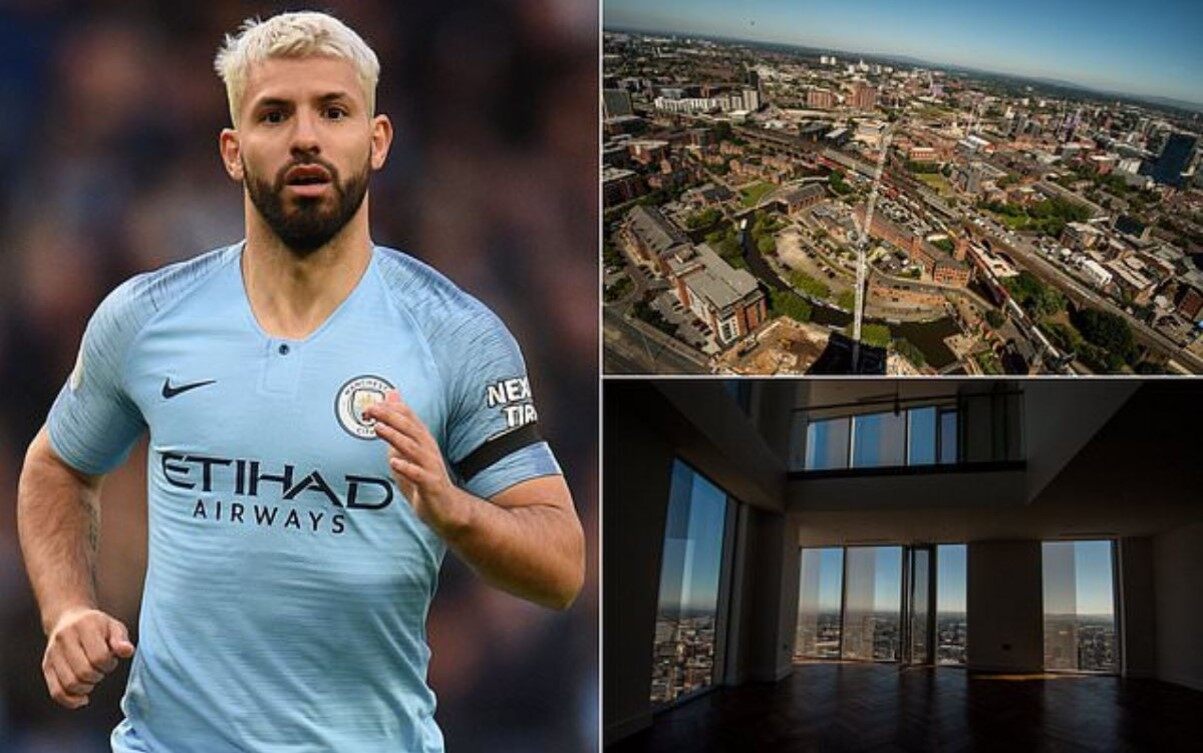 He intends to merge two flats into a massive living space offering breathtaking panoramic views of Manchester's vibrant cityscape. Such an endeavor comes at an estimated cost of $5 million.
Harry Kane
Tottenham Hotspur striker Harry Kane enjoys a monthly income of $260,000, allowing him to indulge in luxury. He and his wife, Katie Goodland, recently moved into a lavish seven-bed rental property in London that costs $19,000 per week.
He also has the option to acquire the property, valued at $22 million. The house features a modern gym, football strips, and a dedicated man cave for quality time with his daughters.
Jordan Pickford
Jordan Pickford, the talented English goalkeeper and a key player for Gareth Southgate's squad, has had an incredible journey from humble origins to millionaire status. Like many top footballers in the United Kingdom, Pickford has acquired an expensive property in Cheshire, reportedly worth $2.2 million.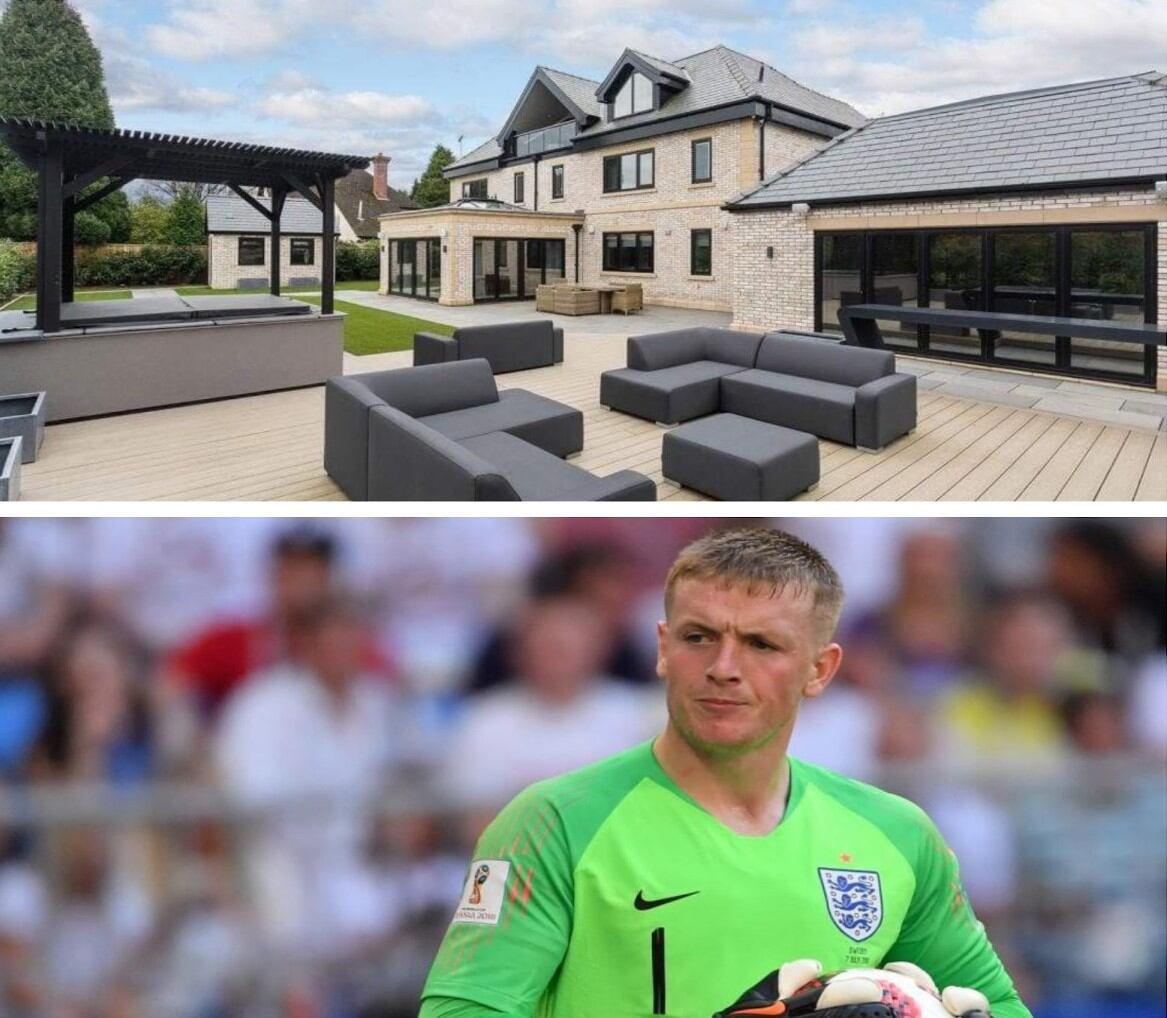 This luxurious residence boasts a dreamy home cinema, offering a glimpse into the lavish lifestyle he now enjoys.
Alexis Sanchez
Alexis Sanchez's relentless determination has propelled him to become one of the most successful footballers of his generation. He earned a $33 million contract with FC Barcelona in 2011, enabling him to purchase a luxurious four-bedroom property worth $2.6 million in Barcelona.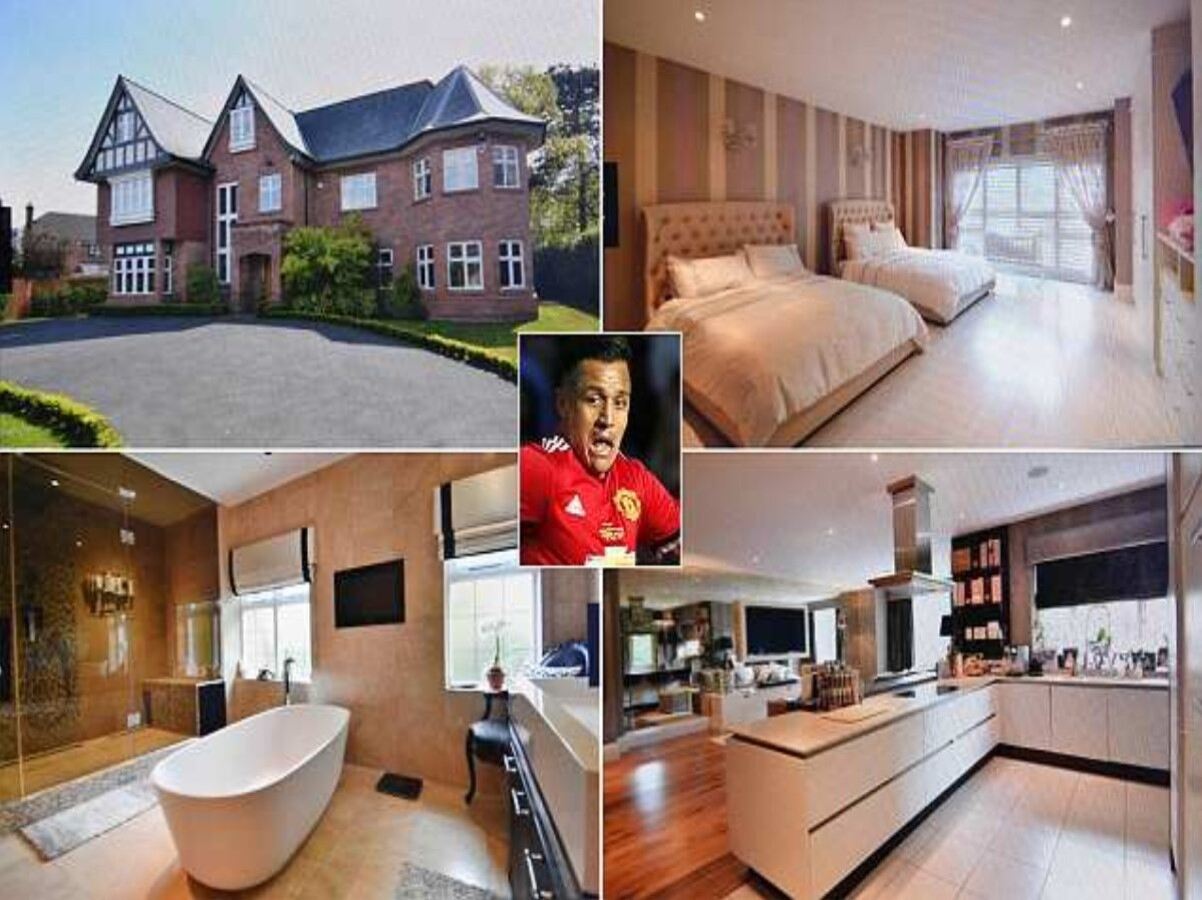 Alongside its spacious bedrooms, it boasts two bathrooms, one toilet, a state-of-the-art kitchen, a sizable lounge, and a grand entrance hall. Notable features include a piano room and a well-stocked bar.
Theo Walcott
Once a rising star for Arsenal, Theo Walcott is in the later stages of his career with Southampton. As a successful player, Walcott owns multiple lavish homes.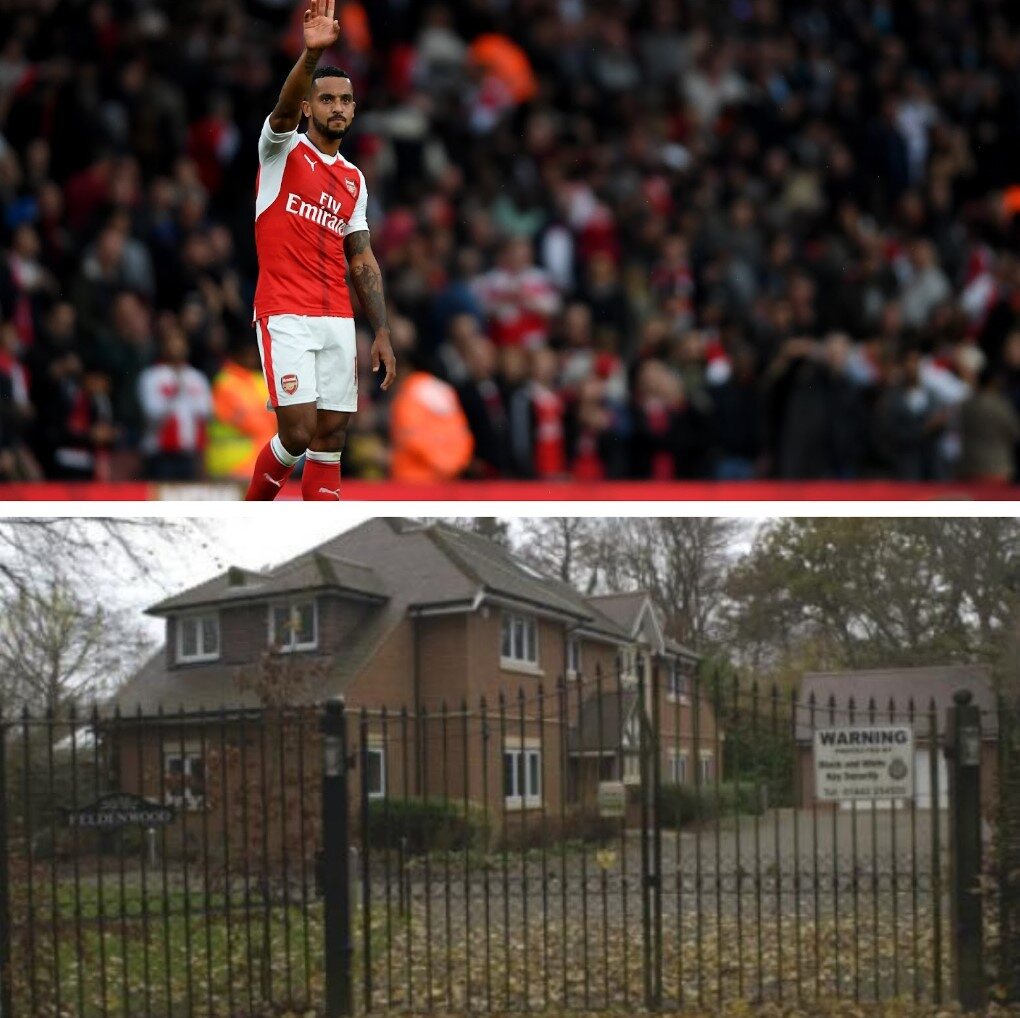 In the summer of 2018, he listed his Hertfordshire property, valued at $5.8 million, for the generous price of $5.2 million. Prospective buyers were enticed by an array of luxurious amenities, including a pool, a private fitness room, and a soothing sauna.
Pep Guardiola
Widely regarded as one of the greatest coaches in recent football history, Pep Guardiola's successful career and valuable experiences as a player have shaped his exceptional managerial skills.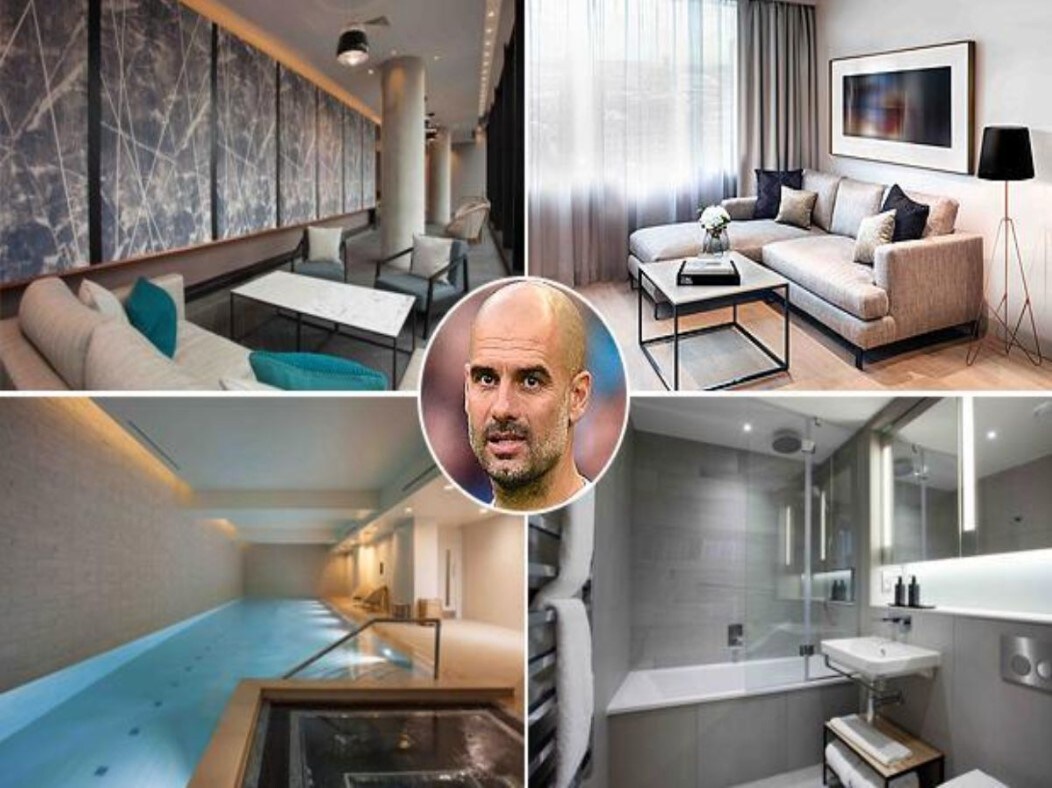 Pep Guardiola, a proud father of three, is committed to providing the best life for his children. He owns a luxury apartment in Manchester estimated at $3 million. With his successful career, it's expected that he will retire without any financial concerns.
Zlatan Ibrahimović
Zlatan Ibrahimović, the prolific goal scorer who recently joined LA Galaxy in the MLS, resided in a rented mansion in Cheshire, for which he paid approximately $41,000 monthly. This six-bedroom property featured luxurious amenities like an indoor pool, a fully equipped gym, and a double garage.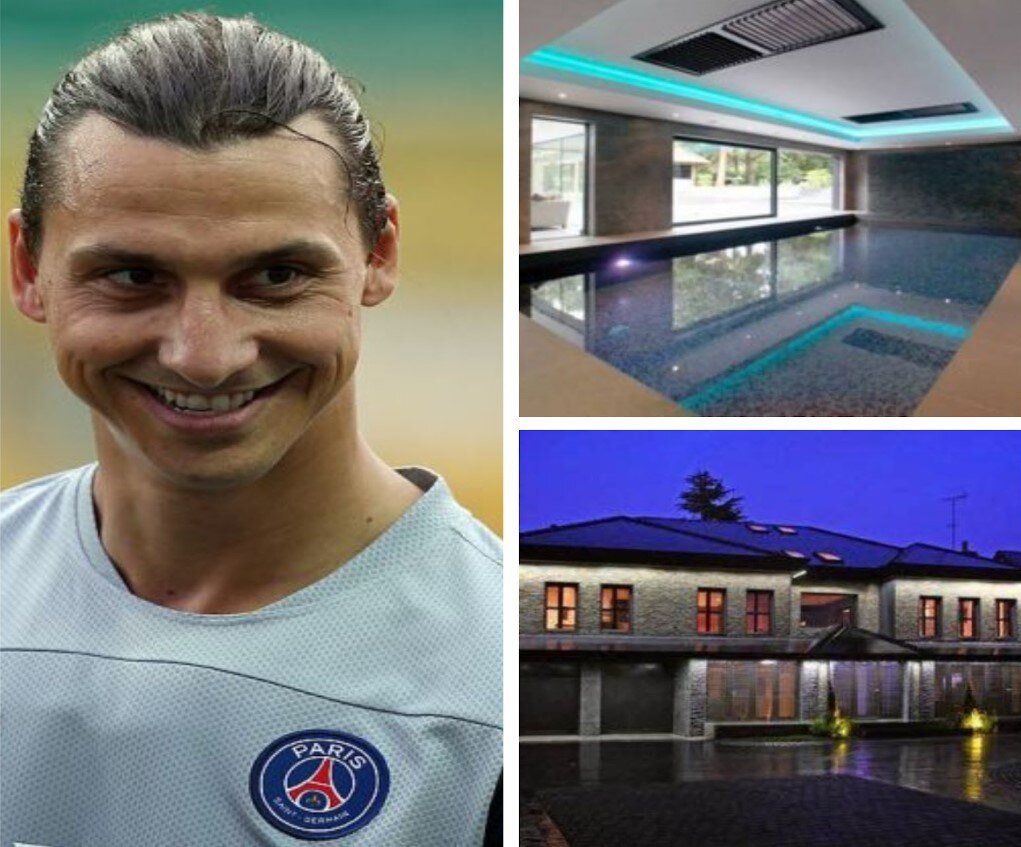 During his time at Manchester United, Ibrahimović extended his stay in the impressive Cheshire residence, demonstrating his fondness for the property.
Sergio Ramos
Sergio Ramos, the Real Madrid legend, lives in Madrid's affluent suburb of La Moraleja. His home, located in the same neighborhood as his ex-teammate Cristiano Ronaldo, includes stunning features such as an al fresco-style lounging area, a picturesque garden, and a nicely maintained grass with an adjustable basketball hoop.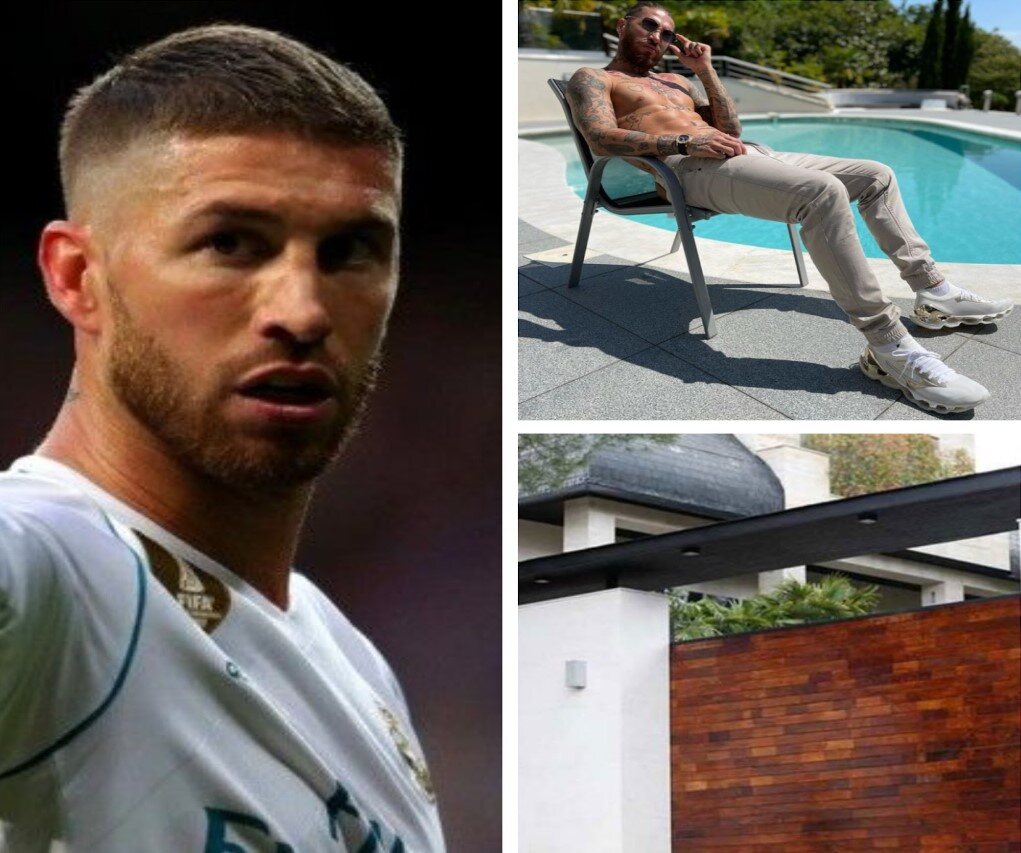 Ramos reportedly spent roughly $6.7 million on the property. A look inside his incredible home reveals the level of comfort and elegance befitting a player of his caliber.
Eden Hazard
According to rumors, Eden Hazard started looking for a new home in Madrid in 2018. He was interested in a luxury resort to the west of the city previously occupied by players such as Kaka and Gareth Bale.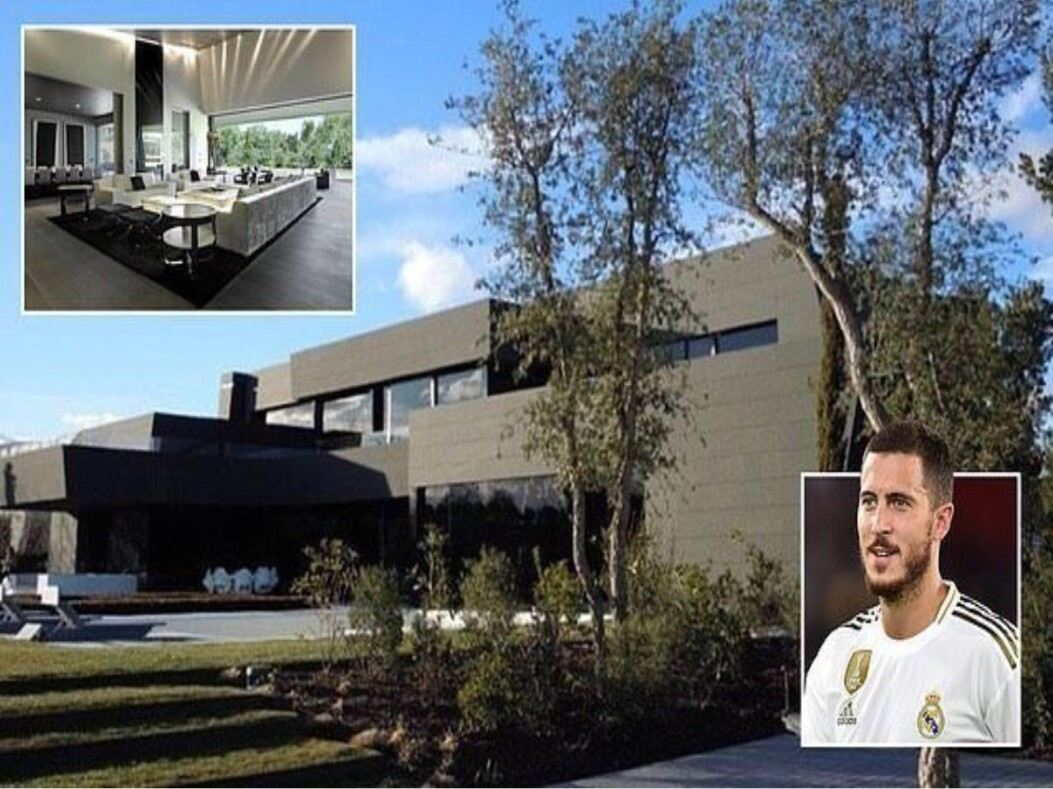 This enormous residence has six bedrooms and covers over 1,500 square meters. Hazard's net worth exceeds $100 million, and he was able to acquire it. 
Luis Suarez
Luis Suarez, the renowned Uruguayan striker for FC Barcelona, is known for his goal-scoring prowess. Suarez recently invested in a luxurious property in the serene suburb of Castelldefels, located closer to his former teammate, Lionel Messi.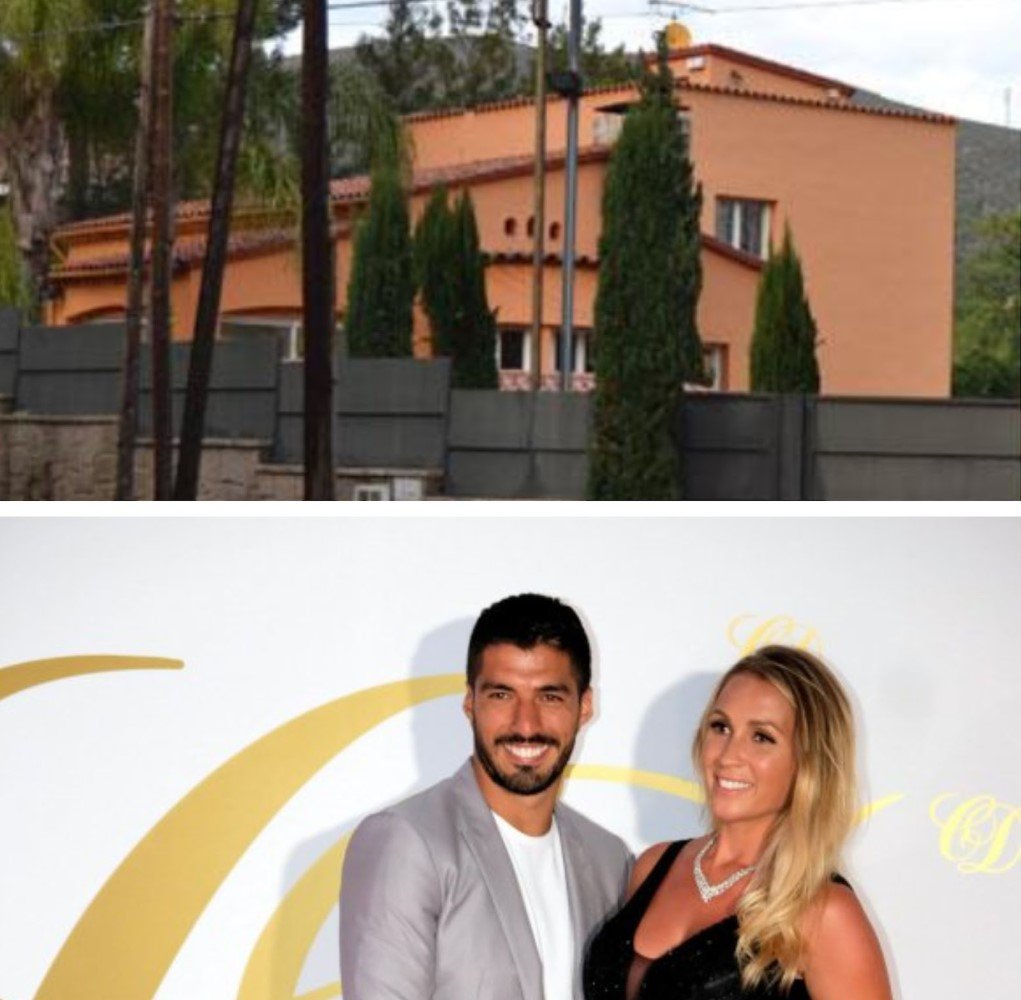 This two-story, 2000-square-meter building, handpicked by Suarez and his wife Sofia Balbi, is surrounded by a lush green garden. The property is valued at an estimated $2.8 Million. It boasts a veranda and a spacious garage, adding to its appeal.
John Terry
John Terry is revered as one of the greatest central defenders of his era. His exceptional leadership qualities and on-field conviction earned him the UEFA Club Defender of the Year Award in 2005, 2008, and 2009.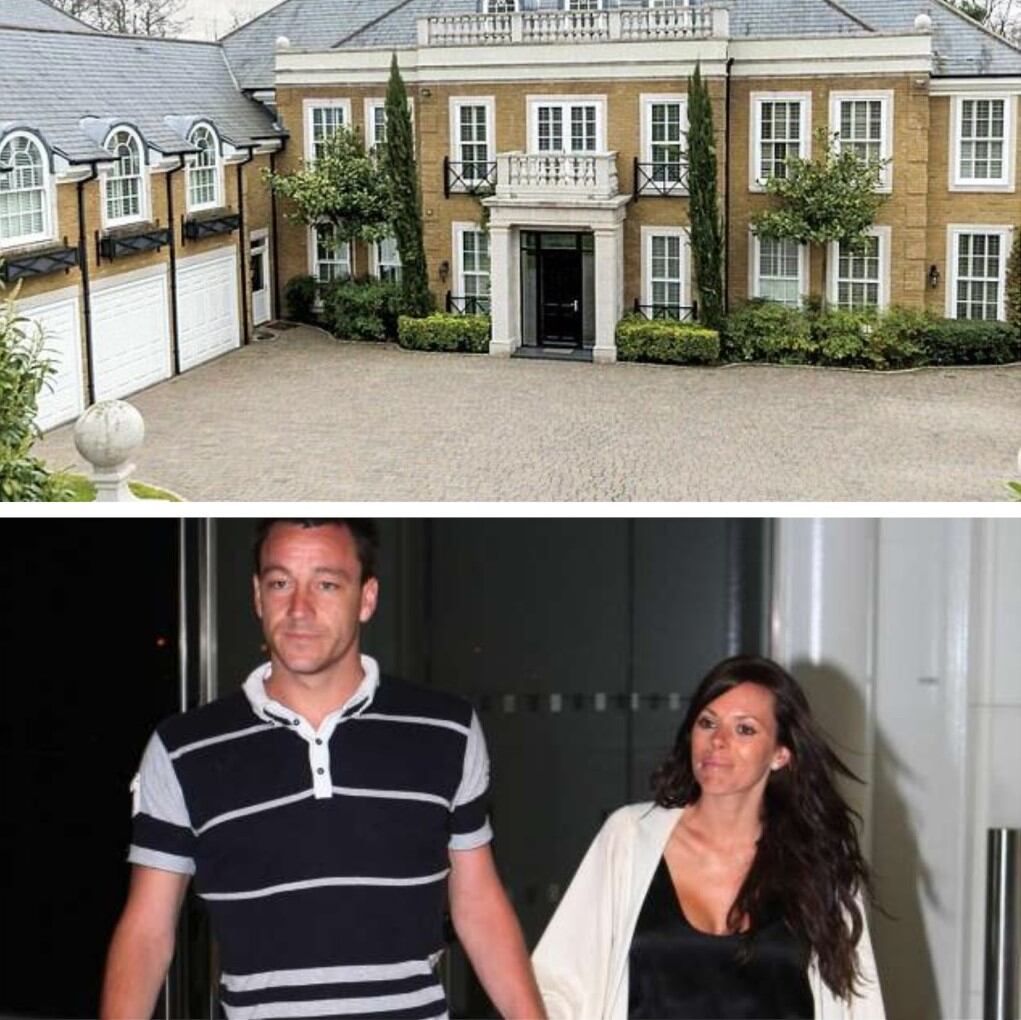 Now serving as an assistant coach for Aston Villa, Terry continues to add to his wealth. He owns a property in Oxshott, boasting six bathrooms, seven bedrooms, and multiple reception rooms, among other amenities. Current market reports suggest the mansion is valued at around $8 million.
Wayne Rooney
Wayne Rooney, a football legend famed for his successes as the English National Team's all-time leading scorer and his success with Manchester United, has nothing left to show in the footballing world.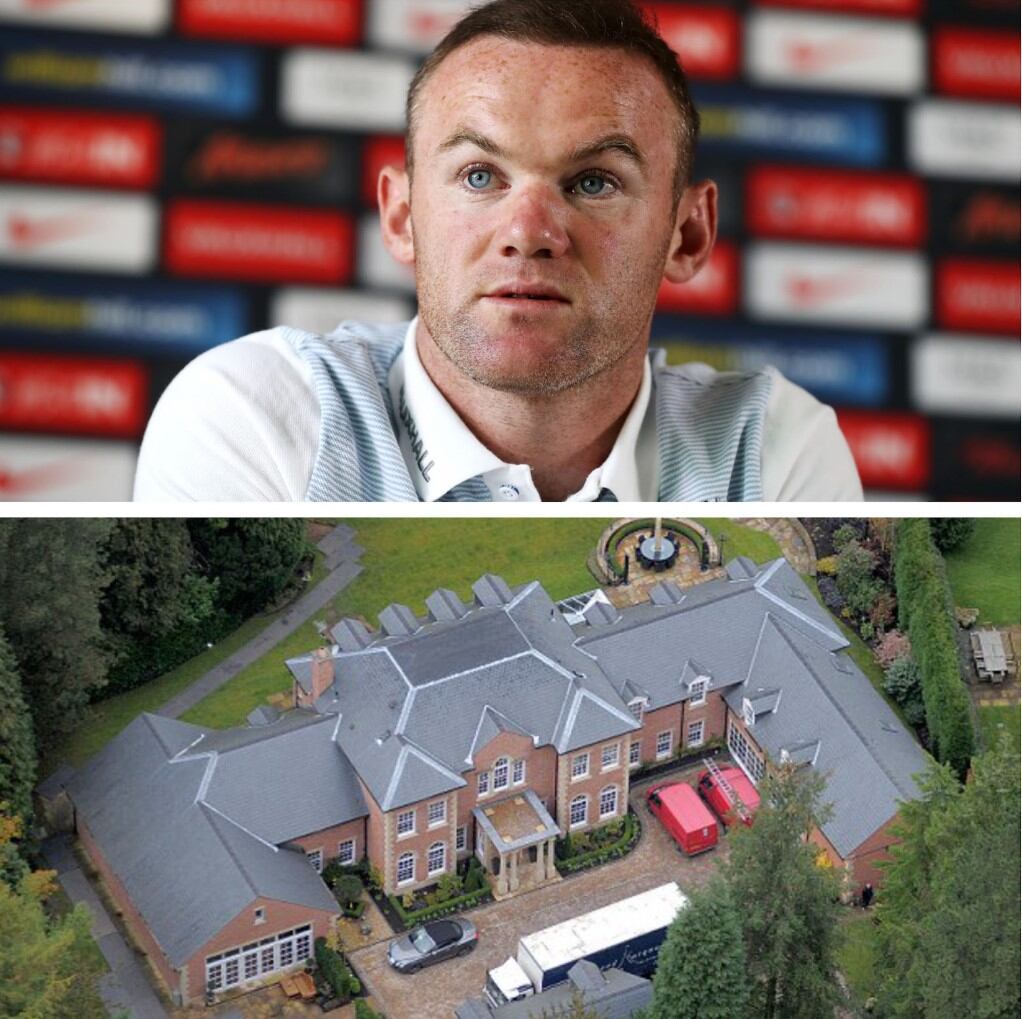 Wayne and his wife, Coleen, have recently invested their fortune in restoring their Cheshire home, which includes a magnificent 40-acre estate worth $26 million. The mansion will likely be even more impressive once the renovations are completed.